YEL Robotics Classes for Kids
Since 2004, YEL has offered robotics classes to thousands of kids. These budding engineers learn to unleash their inner-innovator and get a hands-on, foundational introduction to the world of robotics.
Why are robotics important for youngsters?  Robotics is the future.  Robotics has seen enormous growth in the last decade and the pace is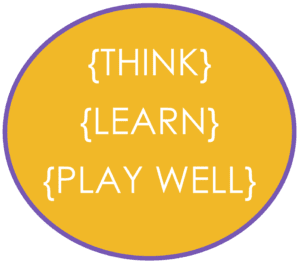 rapidly increasing.  Robotics is an excellent career path, so why not introduce the topic to your young roboticist!  CLICK HERE to read more on the subject of Five Reasons Youth Robotics Education is so Important. 
YEL robotics classes keep all kids engaged with hands-on, experiential based activities.  Each class, students will design, build, program, test, and modify different robot projects.  For instance, students will build a monkey, program it to play drums and sing.  I mean, why not – it's fun!
YEL Robotics classes for kids feature:
Our trademarked Teach It! Practice It! Play It!® methodology

Teach It! – Each class the our robotics instructors lead a brief lesson in computer programming and basic engineering.  Topics include, block programming, linear programming, loops, and different code.  We use software designed for young learners, so it is accessible for students of multiple skill levels.  
Practice It! – During the Practice It! portion of class, students will build their robot project, program it, test it, modify it, and test it again.  Students are given the freedom to experiment with different programming ideas and engineering applications.
Play It! – Kids continue to explore their robot and investigate more unique ways to program it.  For instance, if the students are working with an airplane, they can try programming it to stop turning the propeller whenever the nose of the plane is tilted straight up.  They can share their project discoveries with the teacher, and may even be asked to showcase what they've learned to the entire class.

Dynamic instructors – YEL instructors pride themselves on keeping all the kiddos engaged in their class.  They are constantly canvassing the classroom, engaging students with questions, and ensuring all students are participating in the activities.
Comprehensive curriculum – YEL robotics classes feature years of curriculum.  We currently have approximately 80 hours worth of classroom material and are developing more.
Prizes – YEL robotics classes award students with a sticker once they have finished all their projects for the day.  After they have completed their projects, the students are encouraged to free-build and come up with their own creations for the remainder of class.  This time can produce some amazing ideas.  Our instructors are often blown away with ideas that students come up with that our teachers could never dream up.  Students can also earn a "Student of the Day" pin for a number of reasons: 1) knowing more about robotics today than they did a few weeks ago; 2) being a great partner and teammate; 3) being a great helper with cleaning up their materials; 4) teacher's discretion.  NOTE: All students will receive a "Student of the Day" pin at some point during a session as long as the work hard and focus.
Find Classes
Visit our Registration   page and put in your zip code to find chess classes in your area.
YEL offers after school classes at your school at the end of the school day.
YEL also offers summer camps in your community or near you.
Can't find a YEL chess class near you?  Email us at info@yelkids.com to discuss how to start classes in your area.
Summer Camps
What a great way to keep your child's brain engaged!  Summer Robotics Camps are day camps (usually 9am-noon, or 1-4pm) in your area.  We come right to locations within your community and teach our robotics programs in a day camp setting.  A great introduction to robotics.
Other: