5 Stars ⭐️ ⭐️ ⭐️ ⭐️ ⭐️
My daughter really liked this class and the teacher! She was excited to learn she could take the class again next year and create different projects. This was a very well run class, with clear expectations set at the beginning and completing them. Well done, thank you 🙂
5 Stars ⭐️ ⭐️ ⭐️ ⭐️ ⭐️
The teacher was wonderful with the girls in the class.  Very informative, and really connected with them.  It was a wonderful first experience with YEL!
5 Stars ⭐️ ⭐️ ⭐️ ⭐️ ⭐️
My daughter LOVED this program.  She came in with no knowledge of how to sew and left loving to sew!  She has been continuing what she learned at home.  She has already asked if she can do Project Runway again next summer.  Gretchen did an amazing job of teaching.  She was so patient.  I would highly recommend this experience to anyone!  I look forward to enrolling my kids in more YEL programs!
5 Stars ⭐️ ⭐️ ⭐️ ⭐️ ⭐️
Naomi [the teacher] was knowledgeable and friendly. My kids loved this class and have already sewed 2 more items on their own. 
YEL Project Runway Sewing Camp
Perfect for students in 4th-8th grade.
Join this class where students learn to design, measure, cut, sew, modify, make and take home their very own sewing projects. No experience necessary. All students make their own projects lead by a qualified sewing instructor. Students will learn hand-sewing and machine-sewing techniques during this summer day camp.
Our goal is to ensure all students participate, all students learn about sewing, and ideally all students enjoy sewing so much they start making their own sewing projects outside of class.
Why do students love to make their own projects?
Students love to make something with our own hands, and they value more what they make themselves.
Students love to chat and get to know each other better in a class that builds bonds.
Students leave with a new found love of sewing and can share that love with parents and grandparents.
Students get to showcase what they made that week in camp.
CLICK HERE to learn more about how students grow to love sewing in our blog titled, "Joy of Sewing".
Showcase!
There will be a Project Runway Showcase the last 30 minutes of camp. Invite friends, family, neighbors, whoever. It's a blast and our students love to showcase what they've made.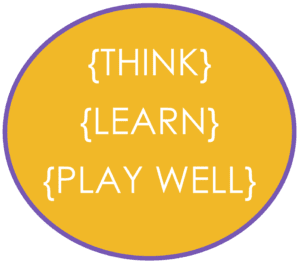 YEL Project Runway Summer Camps for kids feature:
Our trademarked Teach It! Practice It! Play It!® methodology

Teach It! – Each class the students learn different hand-sewing and machine sewing techniques. Students are taught about design, gathering measurements, cutting patterns, and sewing their projects together. Machines are shared among students in a 1 machine per 4 students ratio.
Practice It! – Students love to take what they've learned from their teacher and create projects. During the Practice It! portion of class, students will create and make their own projects with hands-on guidance by our qualified sewing instructors. Students are given the freedom to experiment with different ideas, within reason and under guidance by the teacher.
Play It! – Students finish their projects and then either take them home or showcase them in our end-of-camp Project Runway Showcase. Parents, family, and friends are all invited to watch their kiddos show off what they made that week.

Dynamic instructors – Project Runway sewing teachers are knowledgable and driven to share their love of sewing with the younger generation.
Comprehensive curriculum – YEL Project Runway Sewing Camps feature robust curriculum that has different projects each summer. Projects include, swimsuit cover ups, summer dresses, tres-chic skirts, hair ties, sunglass cases and more.
Inclusion and teamwork – We want all our young sewing students to feel a part of the group. Our teachers constantly have their radar up looking for opportunities for students to befriend, encourage, and help others.
Summer Camps
What a great way to keep your child engaged over the summer! YEL Project Runway Sewing Camps are day camps in your area. We come right to locations within your community and teach our sewing programs in a day camp setting. A great remedy for summer brain drain.
Visit our Registration page and put in your zip code to find sewing camps in your area.
Can't find a YEL Summer Sewing Camp near you? Email us at info@yelkids.com to discuss how to start classes in your area.
Other:
FAQ | Project Runway Sewing Camp
Yes. Everything the students make in camp they take home with them. I remember once a neighbor of mine took the camp and we saw her at a restaurant on Friday night wearing the dress she made in camp that week. What a joy!

Was this helpful?

00


Hits: 12

To see a complete list of {YEL!} Project Runway classes at all of our schools, visit our REGISTRATION PAGE.

Step 1: enter your zip code.  Then choose Project Runway - Sewing from Course Subject.  You can filter by school, course name, start date, district, or teacher.

Feel free to email us further questions via our CONTACT PAGE.

Was this helpful?

00


Hits: 15

Students will learn hand-sewing and machine sewing techniques. They will also learn how to measure, cut, pin, and sew patterns designed for their own use.

Was this helpful?

00


Hits: 14

YEL Project Runway Sewing Camps are designed for students entering fourth through eighth grades. Students at the younger level will be able to complete all the basic work, but usually require more hands-on teaching. Students at the older level will complete all projects, but will likely have time to embellish their projects with additional "bling" to give projects more panache.

Was this helpful?

00


Hits: 14

Yes, we offer scholarships on an as-needs basis. This is also contingent on the current enrollment in the class.

Reach out to us at info@yelkids.com for more information.

Was this helpful?

00


Hits: 6

YEL Project Runway Summer Sewing Camps vary in cost dependent on facilities fees and teacher remuneration.

We list the fees for each class on our Registration Page. Visit our Registration Page and search for classes by your zip code and Course Subject.

NOTE: There is a materials fee included in the cost of the course.

Was this helpful?

00


Hits: 21

No. No experience necessary. Our teachers are nurturing and steward students toward the proper solutions for each project.

Was this helpful?

00


Hits: 12

Our teachers tend to be very experienced in this field and will likely be able to teach even very experienced students a thing or two. However, students with a plethora of experience may find some of the lessons repetitive.

Was this helpful?

00


Hits: 12

This class is thoroughly challenging for students entering 4th grade. We feel that students entering 3rd grade would be too challenged, grow frustrated, and lose interest in sewing altogether. Instead of taking that risk, we ask that parents encourage their 3rd grade or younger students to wait it out until they are the appropriate age. They'll get more out of it!

Was this helpful?

00


Hits: 12

If you can't find a class near you on our Registration Page, we suggest you reach out to us at info@yelkids.com. Perhaps we don't have classes in your area at this time, but we could soon, with your help.

YEL does offer franchise opportunities in dozens of states. We'd love to talk to you if you are interested in owning your own local YEL franchise! Visit our FRANCHISE PAGE for more information.

Was this helpful?

00


Hits: 3