Who is fencing for?
Fencing is consistently one of the fastest growing high school sports.  It primarily appeals to those athletes we label as "intellectual athletes".  This type of athlete enjoys computers, video games, maybe engineering, but hasn't found "their sport" yet.  Fencing could be the next step in their athletic journey.  Fencing also appeals to athletes that have been in more traditional sports, but have found that they are looking for something new, unique…and that has swords!
Speaking of that, fencing absolutely appeals to athletes who enjoy the light sabre duals in Star Wars films, the expert, yet silly, sword play of  The Princess Bride, or the derring do of films like The Three Musketeers, Pirates of the Caribbean and other dashing films.
Many fencers come to the sport in middle school or high school for the first time.  They are seeking something different, something that keeps them active, something that helps them work up a sweat, something that doesn't involve a ball.  For these reasons and many more, fencing might be the right sport for your child.
Want to learn more about how to get started in fencing?  CLICK HERE to read our brief blog about just that.
Why YEL Fencing Classes
Since 2006 YEL has been offering FIVE STAR fencing classes for students in grades 2-12.  Many of those students have gone on to win local tournaments and a handful of YEL fencers have gone on to be state champions.  Our coaches are safe, well-trained, nurturing leaders who want to share their love of the sport of fencing with other students.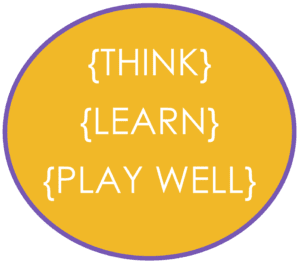 Since 2006, YEL has had thousands of fencing students enter our fencing program.  We have been told that we are among the largest fencing entities in the USA.
Our focus is to engage youth to think, learn, and play well.  
Want to know more about the Benefits of Fencing?  CLICK HERE to read more.
YEL Fencing classes feature:
Fencing Tournaments
Find Classes
Summer Camps
What a great way to keep your young athlete active over the summer months, and maybe help them find "their sport"!  Summer Fencing Programs are day camps (usually 9am-noon, or 1-4pm) in your area.  We come right to locations within your community and teach our fencing programs in a day camp setting.  Students of all levels can sign up.
Other:
Youth Enrichment League Fencing Frequently Asked Questions

Chet Gunhus11-09-2015

According to a study conducted at the 2012 London Olympics, fencing is safer than almost any sport...even badminton!

YEL classes stress safety continually to our students.  All students wear a protective mask, protective jacket and a glove on their weapon hand.  Weapons (foil, epee and saber) are dull at the point and have rubber safety tips on them.

In addition, our instructors are always on the lookout for "safety violators".  Those who take their mask off around the foil or who have their weapon around willy-nilly.  Both are big no-nos and will draw a quick reprimand followed by a stern look.

Safety is first and foremost in YEL fencing classes!

Was this helpful?

20


Hits: 186

Chet Gunhus11-09-2015

We encourage grade school fencers to wear court shoes, a light shirt (they will be wearing a thick jacket over their shirt) and long pants.

Middle school fencers should consider wearing athletic clothing.  Sweat pants, a light shirt (they will be wearing a thick jacket over their shirt) and court shoes.

We provide all the fencing equipment for all students.

See "Equipment Guidelines" FAQ for more details about fencing equipment.

Was this helpful?

11


Hits: 270

Chet Gunhus11-09-2015

Youth Enrichment League fencing classes provide all necessary equipment for our fencing students. Foils, epees, masks, gloves, jackets and other safety equipment. We also provide wipes for cleaning the masks before and after use.

However, we cannot guarantee that we will have the exact correct size for all students. That being said, we try to match our sizes to students as closely as possible.

Returning students are encouraged to purchase their own equipment. Our coaches have equipment order forms and guidelines for students to order their own equipment...they make great birthday presents!

Please consult your coach for equipment guidelines and an order form.

NOTE: YEL does not sell equipment. We provide you information for a website retailer to order from.

Was this helpful?

20


Hits: 270

Chet Gunhus23-09-2015

You will get poked with a sword in our fencing classes.  However, you have all the safety equipment you need.  A mask, jacket, a plastron (piece of plastic that covers the chest), glove and safety tips on all weapons.

Foil is a lighter blade and more bendable.  Students will definitely feel the impact, but it isn't painful.

Epee is a thicker, heavier blade.  Because of this, students will feel the impact of this more.  But the use of a plastron and a safety tip significantly blunt the impact of the strike.

Was this helpful?

20


Hits: 247

Chet Gunhus22-09-2015

No.  Tournaments are encouraged, but not required. Youth Enrichment League fencing tournaments are very popular and very fun, but we understand that some athletes are not interested in wins and losses.

Tournaments give fencers the opportunity to fence students from other communities.  It also gives them a chance to learn what it's like to win or lose and have to come back for another bout (a fencing match).

All fencers receive a trophy or a medal based on how many wins they have at the end of the day.

For more on YEL Fencing Tournaments, search more in our Fencing FAQ section.

Was this helpful?

00


Hits: 206

Chet Gunhus22-09-2015

How do you work with multiple skill levels in the same classroom?

It is quite a challenge to work with a variety of skill levels at the same time. However, our coaches have done this for years with great success. Often, a cooperative learning environment emerges with an experienced student displaying skills that beginners need to implement. See the experienced student complete the skill successfully often accelerates the beginners learning process.

Our coaches are experienced working with intermediate and advanced students to help them fine tune their approach while at the same time introducing a skill to newer students. For instance, a new student will learn parry, an intermediate works to refine parry-riposte, and advanced may work to refine counter-riposte.

Also, we try to avoid pairing experienced fencers against beginners when bouting.

Was this helpful?

00


Hits: 204

Chet Gunhus23-09-2015

We offer classes to students in 2nd grade through adults.  Our largest group of students is currently in the 2nd grade through 8th grade range.  With the addition of Coach Ro Sobalvarro to our staff, one of our goals will be to create a pathway for middle schoolers to progress into the Minnesota State High School Fencing League and compete in local, state and perhaps even national events.

Was this helpful?

20


Hits: 270

Chet Gunhus23-09-2015

Youth Enrichment League provides all necessary equipment for a safe fencing environment.  However, we have found that returning fencers often prefer to purchase their own equipment.  YEL coaches have a supply list and guidelines for parents to find the right equipment.  Please approach any coach for details about this.

We do encourage fencers who plan to participate in the sport more than a year to consider purchasing their own equipment.

High school and middle school fencers who plan to participate in state tournaments must have their own electric equipment and a proper uniform to compete in these events.  Please ask your coach for a full list of equipment for these events.

Was this helpful?

00


Hits: 253

Chet Gunhus23-09-2015

YEL provides for electronic equipment at YEL tournaments and in some advanced classes, but not all.  Most classes participate in dry (non-electronic) drills, games and bouts.  However, our coaching approach and curriculum is geared towards participation in electronic bouts.

Since YEL tournaments have electronic equipment, we encourage students to use this equipment at these events.  YEL does provide all electronic equipment for events.  Students do not need to purchase their own electronic equipment for YEL tournaments.

Middle school and high school fencers who plan to participate in Minnesota State High School Fencing League events must purchase their own electrical equipment.

Was this helpful?

00


Hits: 177

Chet Gunhus13-01-2016

Equipment Parent Letter Fencing

YEL has a coupon code for Blue Gauntlet.  See the above link for more details.

There is Absolute Fencing Gear and Leon Paul.  However, YEL does not have a coupon code for those companies.

Was this helpful?

00


Hits: 207

Chet Gunhus23-09-2015

It creeps us out to even discuss the topic, but it is a reality we have to address.

Since our equipment is shared among multiple students from multiple communities, YEL coaches and students wipe out masks before and after each class.  The wipes are meant to stop the transmission of cold and flu.

If we are alerted that one of our students has lice we:

Don't use the equipment for a 48 hour period.

Lice die within a 48 hour period without a host.

Vacuum out all helmets from that class.
Do dry fencing drills without equipment.  We have a ton of these.

Our research has shown that the best way for fencing students to prevent the spread of lice is to purchase their own mask.

Was this helpful?

20


Hits: 270

Chet Gunhus12-02-2021

To see a complete list of {YEL!} chess classes at all of our schools, visit our REGISTRATION PAGE.

Step 1: enter your zip code. Then choose Basketball or Sports from Course Subject. You can filter by school, course name, start date, district, or teacher.

Feel free to email us further questions via our CONTACT PAGE.

Was this helpful?

00


Hits: 41

Chet Gunhus12-02-2021

YEL Fencing classes have been around for quite some time. It is likely that new fencers will fence against more experienced fencers. And that's great!

We rotate partners every two minutes-ish, so fencers can work against fencers a of very size, experience, and ability.

During the Play It! portion of class, fencers will compete against fencers of similar experience. However, we do rotate fencers so they may fence someone with more experience as well.

When we do our in-class tournaments, we do our best to categorize fencers by experience. This is dependent on the number of students enrolled and their level.

Was this helpful?

00


Hits: 68

Chet Gunhus12-02-2021

Fencing equipment and coaches are quite expensive. However, we work to keep the price point affordable for most families. Our fencing program participation fees are based on teacher remuneration, facilities fees, and equipment costs. We have found that our fees are in line with most other participation fees in other community sports, and often fencing is less expensive.

If you are in need of scholarship, contact us at info@yelkids.com and we can help you find assistance.

Was this helpful?

00


Hits: 83