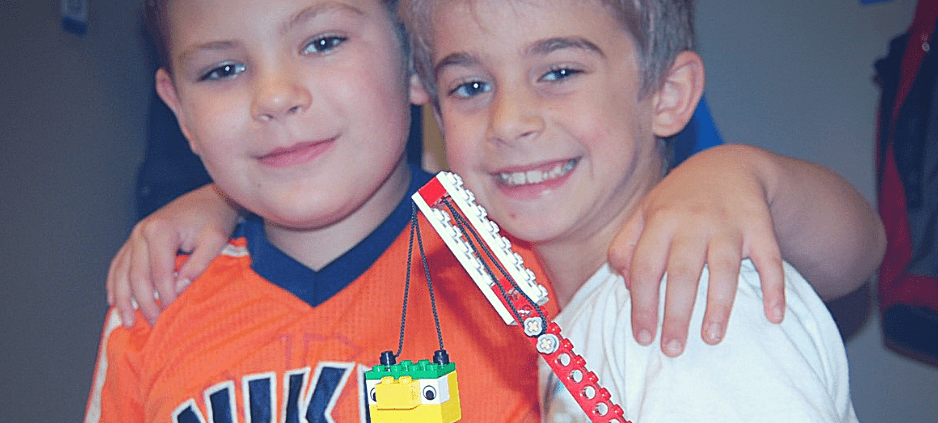 Parent Survey – Results
The table below shows thousands of parent survey results for hundreds of schools. To view your school or a subject, simply type your school name or subject into the Search field. You can sort from there. If you don't see your school, it is either because we don't currently have programs there or that school does not allow permission to share the survey questionnaire with parents.
As of March 1st, 2019, we have received are 3,005 responses with an overall average of 4.58 out of 5.00 possible. The table below includes all surveys since Jan. 1, 2018 (our tech doesn't allow 3,000+, so we whittled it down).
| Rating | Comments | Subject | School District | School | Date Submitted |
| --- | --- | --- | --- | --- | --- |
| 5 | | STEM with LEGO® Bricks | | Parnassus Preparatory School | 1/1/2018 |
| 5 | | Sports | Johnston Comm School District | Lawson Elementary School | 1/1/2018 |
| 5 | | STEM with LEGO® Bricks | | Parnassus Preparatory School | 1/2/2018 |
| 4 | | Chess | MINNETONKA PUBLIC SCHOOL DISTRICT | CLEAR SPRINGS ELEMENTARY | 1/2/2018 |
| 4 | my kid loved it | STEM with LEGO® Bricks | WATERTOWN-MAYER PUBLIC SCHOOL DIST. | WATERTOWN-MAYER PRIMARY SCHOOL | 1/2/2018 |
| 4 | | Robotics | MINNETONKA PUBLIC SCHOOL DISTRICT | CLEAR SPRINGS ELEMENTARY | 1/2/2018 |
| 5 | | Chess | MINNETONKA PUBLIC SCHOOL DISTRICT | CLEAR SPRINGS ELEMENTARY | 1/2/2018 |
| 4 | | TOURNAMENTS: Chess | MINNETONKA PUBLIC SCHOOL DISTRICT | SCENIC HEIGHTS ELEMENTARY | 1/2/2018 |
| 5 | | Chess | MINNETONKA PUBLIC SCHOOL DISTRICT | SCENIC HEIGHTS ELEMENTARY | 1/2/2018 |
| 5 | My son really enjoyed the class and the classes he's taken with you guys. Thank you! Job well done! | STEM with LEGO® Bricks | WATERTOWN-MAYER PUBLIC SCHOOL DIST. | WATERTOWN-MAYER PRIMARY SCHOOL | 1/2/2018 |
| 5 | | Chess | MINNETONKA PUBLIC SCHOOL DISTRICT | SCENIC HEIGHTS ELEMENTARY | 1/2/2018 |
| 5 | | Chess | MINNETONKA PUBLIC SCHOOL DISTRICT | SCENIC HEIGHTS ELEMENTARY | 1/2/2018 |
| 5 | Not much room available for parents to sit, which made for a very long day. | TOURNAMENTS: Chess | MINNETONKA PUBLIC SCHOOL DISTRICT | SCENIC HEIGHTS ELEMENTARY | 1/2/2018 |
| 5 | | Chess | MINNETONKA PUBLIC SCHOOL DISTRICT | MINNEWASHTA ELEMENTARY | 1/2/2018 |
| 5 | | Chess | MINNETONKA PUBLIC SCHOOL DISTRICT | MINNEWASHTA ELEMENTARY | 1/2/2018 |
| 4 | | Chess | MINNETONKA PUBLIC SCHOOL DISTRICT | MINNEWASHTA ELEMENTARY | 1/2/2018 |
| 5 | Both of my kids really enjoyed the chess tournament at Scenic Heights. Well organized, the day kept moving and was a fun day. Thank you! | TOURNAMENTS: Chess | MINNETONKA PUBLIC SCHOOL DISTRICT | SCENIC HEIGHTS ELEMENTARY | 1/2/2018 |
| 5 | | TOURNAMENTS: Chess | MINNETONKA PUBLIC SCHOOL DISTRICT | SCENIC HEIGHTS ELEMENTARY | 1/2/2018 |
| 5 | | TOURNAMENTS: Chess | MINNETONKA PUBLIC SCHOOL DISTRICT | SCENIC HEIGHTS ELEMENTARY | 1/2/2018 |
| 5 | | TOURNAMENTS: Chess | MINNETONKA PUBLIC SCHOOL DISTRICT | SCENIC HEIGHTS ELEMENTARY | 1/2/2018 |
| 5 | | Chess | MINNETONKA PUBLIC SCHOOL DISTRICT | SCENIC HEIGHTS ELEMENTARY | 1/2/2018 |
| 5 | My son loves these classes. He has the freedom to explore with the guidance to understand his successes and do overs. | STEM with LEGO® Bricks | WATERTOWN-MAYER PUBLIC SCHOOL DIST. | WATERTOWN-MAYER PRIMARY SCHOOL | 1/2/2018 |
| 5 | | Chess | MINNETONKA PUBLIC SCHOOL DISTRICT | SCENIC HEIGHTS ELEMENTARY | 1/2/2018 |
| 5 | | Chess | MINNETONKA PUBLIC SCHOOL DISTRICT | SCENIC HEIGHTS ELEMENTARY | 1/2/2018 |
| 5 | | TOURNAMENTS: Chess | MINNETONKA PUBLIC SCHOOL DISTRICT | SCENIC HEIGHTS ELEMENTARY | 1/2/2018 |
| 5 | My daughter adored the class! So fun. | Dance | SOUTH WASHINGTON COUNTY SCHOOL DIST | GREY CLOUD ELEMENTARY | 1/2/2018 |
| 5 | My daughter loved going every week to learn something new. She always had fun, and was sad when it ended | STEM with LEGO® Bricks | WATERTOWN-MAYER PUBLIC SCHOOL DIST. | WATERTOWN-MAYER PRIMARY SCHOOL | 1/2/2018 |
| 5 | Jasper really enjoyed the class. Would be nice to see some more coding or STEM classes offered in the future. | STEM with LEGO® Bricks | ZUMBROTA-MAZEPPA SCHOOL DISTRICT | ZUMBROTA-MAZEPPA ELEMENTARY (3-6) | 1/2/2018 |
| 2 | I thought I would let you know that we were really disappointed in this course. It seems, from the viewpoint of our son who attended, it wasn't very interactive. It sounded like it was more coding on a computer rather than robotics and putting things together to work. He was very bored in it. And we were hoping to get him interested in robotics, but, this course definitely did not interest him. I thought I would let you know because we do a lot of afterschool classes, and I always like to see new ones being offered. Unfortunately, we cannot recommend this one. | Robotics | STILLWATER AREA PUBLIC SCHOOL DIST. | AFTON-LAKELAND ELEMENTARY | 1/2/2018 |
| 4 | | Fencing | Urbandale Comm School District | Urbandale Middle School | 1/2/2018 |
| 4.5 | | Dance | SOUTH WASHINGTON COUNTY SCHOOL DIST | GREY CLOUD ELEMENTARY | 1/2/2018 |
| 3 | | Sports | Johnston Comm School District | Timber Ridge Elementary | 1/2/2018 |
| 3 | | Fencing | Johnston Comm School District | Beaver Creek Elem School | 1/2/2018 |
| 5 | Dexter had an absolute blast in this class, as he always does with the building classes. Thanks so much for offering them! | STEM with LEGO® Bricks | MANKATO PUBLIC SCHOOL DISTRICT | JEFFERSON ELEMENTARY - Mankato | 1/3/2018 |
| 5 | | STEM with LEGO® Bricks | MANKATO PUBLIC SCHOOL DISTRICT | ROOSEVELT ELEMENTARY-Mankato | 1/3/2018 |
| 5 | Our daughter came out of class delighted every time...she liked it and would want to do another one. | STEM with LEGO® Bricks | MANKATO PUBLIC SCHOOL DISTRICT | WASHINGTON ELEMENTARY - Mankato | 1/3/2018 |
| 4 | Teacher is very nice and patient,but one of classmates always hits my kid.He said several times to the boy,but cannot prevent it. | STEM with LEGO® Bricks | MANKATO PUBLIC SCHOOL DISTRICT | KENNEDY ELEMENTARY - Mankato | 1/3/2018 |
| 3.5 | | Chess | WACONIA PUBLIC SCHOOL DISTRICT | SOUTHVIEW ELEMENTARY - Waconia | 1/3/2018 |
| 5 | My kids liked the instructors this session so much and although we were unable to attend the chess tourney, we were happy to see this offered this session. It's a great class and my kids really enjoy going! | Chess | WESTONKA PUBLIC SCHOOL DISTRICT | SHIRLEY HILLS PRIMARY SCHOOL | 1/3/2018 |
| 5 | He always looked forward to going. He really enjoyed it. | STEM with LEGO® Bricks | MANKATO PUBLIC SCHOOL DISTRICT | WASHINGTON ELEMENTARY - Mankato | 1/3/2018 |
| 4.5 | | STEM with LEGO® Bricks | MANKATO PUBLIC SCHOOL DISTRICT | JEFFERSON ELEMENTARY - Mankato | 1/3/2018 |
| 5 | | STEM with LEGO® Bricks | ZUMBROTA-MAZEPPA SCHOOL DISTRICT | ZUMBROTA-MAZEPPA ELEMENTARY (3-6) | 1/3/2018 |
| 4.5 | | STEM with LEGO® Bricks | MANKATO PUBLIC SCHOOL DISTRICT | KENNEDY ELEMENTARY - Mankato | 1/3/2018 |
| 4 | | Chess | WACONIA PUBLIC SCHOOL DISTRICT | SOUTHVIEW ELEMENTARY - Waconia | 1/3/2018 |
| 4.5 | Being the parent of a first grader I got to hear a little bit about what they did, but it's not clear what they learned about during the class and how the time was spent. My daughter LOVED it and we are pleased with the class, I just have no idea what they built. | STEM with LEGO® Bricks | ST. CLOUD PUBLIC SCHOOL DISTRICT | OAK HILL COMMUNITY SCHOOL - St. Cloud | 1/3/2018 |
| 5 | My son loves the chess dollars | Chess | WACONIA PUBLIC SCHOOL DISTRICT | SOUTHVIEW ELEMENTARY - Waconia | 1/3/2018 |
| 5 | The kids loved the class as a parent, it seemed pretty expensive. I was thinking based on the cost that they would have kept their LEGO builds. Other than that, our 1st and 4th grade boys had a great time. | STEM with LEGO® Bricks | ST. CLOUD PUBLIC SCHOOL DISTRICT | OAK HILL COMMUNITY SCHOOL - St. Cloud | 1/3/2018 |
| 5 | | STEM with LEGO® Bricks | MANKATO PUBLIC SCHOOL DISTRICT | WASHINGTON ELEMENTARY - Mankato | 1/3/2018 |
| 4 | | Chess | WACONIA PUBLIC SCHOOL DISTRICT | SOUTHVIEW ELEMENTARY - Waconia | 1/3/2018 |
| 4 | | Chess | WESTONKA PUBLIC SCHOOL DISTRICT | SHIRLEY HILLS PRIMARY SCHOOL | 1/3/2018 |
| 3 | There is an opportunity for this class and instructor to help kids strengthen their chess skills and build more confidence in their game play. More individualized attention would be beneficial for the kids. | Chess | WESTONKA PUBLIC SCHOOL DISTRICT | SHIRLEY HILLS PRIMARY SCHOOL | 1/3/2018 |
| 4.5 | | STEM with LEGO® Bricks | ST. CLOUD PUBLIC SCHOOL DISTRICT | OAK HILL COMMUNITY SCHOOL - St. Cloud | 1/3/2018 |
| 5 | She loved this class. Couldn't stop talking about it. We're signing her up for the spring sessions. She got really interested in gears/engineering and asked for that kind of stuff for Christmas:) | STEM with LEGO® Bricks | MANKATO PUBLIC SCHOOL DISTRICT | WASHINGTON ELEMENTARY - Mankato | 1/4/2018 |
| 5 | My child really enjoyed this class. there were times when I thought the kids weren't being watched and there was one kid who was very wild with his sword. overall I thought that John did a good job, but needs to watch the kids more closely. I would also say it was difficult for the beginners and the more advanced students because there was only 1 instructor and a lot of kids. | Fencing | WESTONKA PUBLIC SCHOOL DISTRICT | GRANDVIEW MIDDLE SCHOOL | 1/4/2018 |
| 5 | | STEM with LEGO® Bricks | WATERTOWN-MAYER PUBLIC SCHOOL DIST. | WATERTOWN-MAYER PRIMARY SCHOOL | 1/4/2018 |
| 4 | 4. My daughter is new to fencing, and really enjoyed the instruction. John was nurturing, warm and encouraged her to try her best. Fencing may not be a good fit for her personality, but he made it an enjoyable experience. It was a learning opportunity.Take care, | Fencing | WESTONKA PUBLIC SCHOOL DISTRICT | GRANDVIEW MIDDLE SCHOOL | 1/4/2018 |
| 4 | My son LOVED the class. My daughter, not so much - i think K might be too young for this class. THANK YOU | Chess | OWATONNA PUBLIC SCHOOL DISTRICT | St. Mary's - Marian (Owatonna) | 1/4/2018 |
| 5 | Both of our children enjoyed being introduced to chess. They actually wanted a chess board for Xmas this year. | Chess | OWATONNA PUBLIC SCHOOL DISTRICT | WASHINGTON ELEMENTARY - Owatonna | 1/4/2018 |
| 5 | My son LOVED chess class! It was the highlight of his week! He never had a negative thing to say about it. | Chess | OWATONNA PUBLIC SCHOOL DISTRICT | LINCOLN ELEMENTARY - Owatonna | 1/4/2018 |
| 4 | My son loved chess class. He learned the basics. There was one day the instructor forgot the chess boards and pieces so they didn't actually get to play. He loves to play battleship but that's not what we paid for. | Chess | OWATONNA PUBLIC SCHOOL DISTRICT | WASHINGTON ELEMENTARY - Owatonna | 1/4/2018 |
| 4.5 | This class is wonderful. Coach Kamau does a fantastic job. It really enhances my son's life. He is not a typical athlete and really needs this opportunity to be a part of a team. | Fencing | OWATONNA PUBLIC SCHOOL DISTRICT | LINCOLN ELEMENTARY - Owatonna | 1/4/2018 |
| 5 | I was impressed with how much my young kids were able to learn in just a short period of time, and they loved going to chess class! | Chess | OWATONNA PUBLIC SCHOOL DISTRICT | WASHINGTON ELEMENTARY - Owatonna | 1/4/2018 |
| 5 | Mr. Wilkins is awesome !!! Class is five star and so is Kamau!! My son loves this class !!! | Fencing | OWATONNA PUBLIC SCHOOL DISTRICT | LINCOLN ELEMENTARY - Owatonna | 1/4/2018 |
| 5 | Great coach! | Fencing | OWATONNA PUBLIC SCHOOL DISTRICT | LINCOLN ELEMENTARY - Owatonna | 1/4/2018 |
| 5 | My son enjoyed the class very much and was begging to take the next one! | Chess | OWATONNA PUBLIC SCHOOL DISTRICT | St. Mary's - Marian (Owatonna) | 1/4/2018 |
| 5 | | Fencing | OWATONNA PUBLIC SCHOOL DISTRICT | LINCOLN ELEMENTARY - Owatonna | 1/4/2018 |
| 5 | | Chess | OWATONNA PUBLIC SCHOOL DISTRICT | LINCOLN ELEMENTARY - Owatonna | 1/4/2018 |
| 4.5 | | STEM with LEGO® Bricks | OWATONNA PUBLIC SCHOOL DISTRICT | LINCOLN ELEMENTARY - Owatonna | 1/4/2018 |
| 5 | | Fencing | OWATONNA PUBLIC SCHOOL DISTRICT | LINCOLN ELEMENTARY - Owatonna | 1/4/2018 |
| 5 | She looked forward to class ever Monday. She absolutely LOVED the instructor! | Dance | SOUTH WASHINGTON COUNTY SCHOOL DIST | GREY CLOUD ELEMENTARY | 1/4/2018 |
| 5 | My 2 enjoyed the class. It was there first time fencing. The instructor was very kind and easy to communicate with! | Fencing | OWATONNA PUBLIC SCHOOL DISTRICT | LINCOLN ELEMENTARY - Owatonna | 1/4/2018 |
| 2 | On the first class, a rep for the class asked me to watch the group until the teacher could be there. I am a teacher in the building so I was not able to accept. There was another adult that was asked, then it seemed that the teacher was able to come on time. That same day, I was told that class would go later because the teacher was late (in order to get the full time we signed up for) and when I showed up at the time the first person told me to come, the class had been over for awhile and my daughter was waiting. The teacher told me that she wasn't going to have class later, it was a miscommunication. There was another day that was cancelled due to teacher illness, I asked if there would be a makeup because we paid for this class and nobody got back to me.At the end, I was told to come at 3:50 for the recital. When I showed up at 3:50, the girls were already dancing, and after they finished the teacher announced that "since I was late, they'll do the first dance again". I was mortified that the teacher called me out, when in fact I was on time and she started the recital early. I feel badly that this didn't go well, as I enjoy the convenience of having dance right after school for my daughter, but I will not be signing her up again. | Dance | SOUTH WASHINGTON COUNTY SCHOOL DIST | GREY CLOUD ELEMENTARY | 1/4/2018 |
| 4.5 | Coach Wilkins has a wonderful rapport with the kids and has been able to teach not only the sport of fencing but respect for one another to the kids. I would highly recommend him as an instructor, coach, and mentor for children! | Fencing | OWATONNA PUBLIC SCHOOL DISTRICT | LINCOLN ELEMENTARY - Owatonna | 1/4/2018 |
| 5 | My son has been in chess for 3 years and this was my daughters first time being in it. They came home excited to play and asked to play against their grandparents and dad routinely. They love it! | Chess | OWATONNA PUBLIC SCHOOL DISTRICT | LINCOLN ELEMENTARY - Owatonna | 1/4/2018 |
| 5 | I don't understand why the STEM school in Owatonna (McKinley Elementary) doesn't have a chess program. That doesn't make sense to me. I think there would be more interest if there was one there. | Chess | OWATONNA PUBLIC SCHOOL DISTRICT | LINCOLN ELEMENTARY - Owatonna | 1/4/2018 |
| 4 | | Chess | OWATONNA PUBLIC SCHOOL DISTRICT | St. Mary's - Marian (Owatonna) | 1/4/2018 |
| 5 | Both of my boys throughly enjoyed this course! | STEM with LEGO® Bricks | OWATONNA PUBLIC SCHOOL DISTRICT | LINCOLN ELEMENTARY - Owatonna | 1/4/2018 |
| 5 | My daughter very much enjoyed the instructor and lessons. She is planning to continue with lessons during the next session. | Chess | OWATONNA PUBLIC SCHOOL DISTRICT | LINCOLN ELEMENTARY - Owatonna | 1/4/2018 |
| 5 | Elijah LOVES this class. I click 5 yellow stars, but when I type a comment or go to submit, it changes them to red. Not sure if that makes a difference. They should be on the positive side 😀 | Fencing | OWATONNA PUBLIC SCHOOL DISTRICT | LINCOLN ELEMENTARY - Owatonna | 1/5/2018 |
| 5 | | Chess | OWATONNA PUBLIC SCHOOL DISTRICT | St. Mary's - Marian (Owatonna) | 1/5/2018 |
| 5 | She loved it | STEM with LEGO® Bricks | OWATONNA PUBLIC SCHOOL DISTRICT | MCKINLEY ELEMENTARY - Owatonna | 1/5/2018 |
| 5 | Addison really enjoyed this class. It was fun for her, she looked forward to going. Thank you! | Chess | OWATONNA PUBLIC SCHOOL DISTRICT | LINCOLN ELEMENTARY - Owatonna | 1/5/2018 |
| 5 | So thankful to have discovered YEL and Coach Wilkins. He encourages and coaches my very introverted daughter so that she wants to continue learning and working. Thank you! | Fencing | | ROCHESTER MONTESSORI | 1/5/2018 |
| 5 | Kamau is a fantastic coach, and we are so grateful to have him at RMS. We only wish we could have him at our school more often! | Fencing | | ROCHESTER MONTESSORI | 1/5/2018 |
| 5 | He was a great teacher and really motivated the kids. | Guitar and Music | SOUTH WASHINGTON COUNTY SCHOOL DIST | MIDDLETON ELEMENTARY | 1/5/2018 |
| 3.5 | My child loved the class. Wasn't always thrilled with the partner (it was the same every week, perhaps you should consider making them change pairings). | Chess | WESTONKA PUBLIC SCHOOL DISTRICT | SHIRLEY HILLS PRIMARY SCHOOL | 1/5/2018 |
| 5 | Kids enjoyed working with him. They learned a lot about chess and he was easy to understand. | Chess | SOUTH WASHINGTON COUNTY SCHOOL DIST | NUEVAS FRONTERAS ELEMENTARY | 1/5/2018 |
| 3 | | Chess | SOUTH WASHINGTON COUNTY SCHOOL DIST | NUEVAS FRONTERAS ELEMENTARY | 1/5/2018 |
| 4.5 | 4 - he liked it a lot and it was fun and he really enjoyed the day they built something to lift something heavy. | STEM with LEGO® Bricks | OWATONNA PUBLIC SCHOOL DISTRICT | LINCOLN ELEMENTARY - Owatonna | 1/6/2018 |
| 0.5 | My child finds him unpleasant enough that when I went to sign him up for fencing, he said he wouldn't do the class if Bruce was the teacher. He is also planning to qit Chess club as a result of Bruce. | Chess | SOUTH WASHINGTON COUNTY SCHOOL DIST | NUEVAS FRONTERAS ELEMENTARY | 1/6/2018 |
| 5 | My son really enjoyed the program. | Chess | OWATONNA PUBLIC SCHOOL DISTRICT | WASHINGTON ELEMENTARY - Owatonna | 1/7/2018 |
| 5 | The class is great and my son loves it, the only comment that I have is that I think that the classes are pretty expensive. | Chess | ST. LOUIS PARK PUBLIC SCHOOL DIST. | PETER HOBART ELEMENTARY | 1/8/2018 |
| 5 | My son loved the class and is looking forward to the next session! | Chess | ST. LOUIS PARK PUBLIC SCHOOL DIST. | PETER HOBART ELEMENTARY | 1/8/2018 |
| 5 | My son likes Paddy a lot, even if he had some sadness because he really liked Shawn last year. They are both great. | Fencing | ST. LOUIS PARK PUBLIC SCHOOL DIST. | CENTRAL COMMUNITY CENTER | 1/8/2018 |
| 1 | My child gets easily frustrated and he was often without a partner while all the other kids had a partner. I would suggest having the teacher partner kids up goin forward to make sure no kid is left out and doing the activities all by themselves while everyone else has a partner. My child said he has no interest in taking this course again. | STEM with LEGO® Bricks | ST. LOUIS PARK PUBLIC SCHOOL DIST. | PARK SPANISH IMMERSION ELEMENTARY | 1/8/2018 |
| 5 | My boys LOVE chess club. They were sad it had to end and are excited for the next session. They like the chess games and really enjoy the chess dollars reward system. They really seem to like Nick, the instructor. | Chess | ST. LOUIS PARK PUBLIC SCHOOL DIST. | PETER HOBART ELEMENTARY | 1/8/2018 |
| 5 | Griffin loves YEL chess and has been learning from Coach Nathan for many years. | Chess | ST. LOUIS PARK PUBLIC SCHOOL DIST. | ST. LOUIS PARK MIDDLE SCHOOL | 1/8/2018 |
| 5 | My son now beats me in chess. | Chess | ST. LOUIS PARK PUBLIC SCHOOL DIST. | PETER HOBART ELEMENTARY | 1/8/2018 |
| 4.5 | My son really enjoyed this class, though he forgot a couple of times to go right after school. But he learned a lot and had fun! | STEM with LEGO® Bricks | ST. CLOUD PUBLIC SCHOOL DISTRICT | KENNEDY COMMUNITY SCHOOL - St. Cloud | 1/8/2018 |
| 5 | Spencer has grown so much in Fencing as well as learning more about sportsmanship, focus & self improvement. Thank you | Fencing | | ROCHESTER MONTESSORI | 1/8/2018 |
| 5 | She loves the class.interesting projects. Good instructor | Robotics | | NATIVITY OF MARY CATHOLIC SCHOOL | 1/8/2018 |
| 5 | My child really liked the higher quality fencing instruction in this session. | Fencing | ST. LOUIS PARK PUBLIC SCHOOL DIST. | CENTRAL COMMUNITY CENTER | 1/8/2018 |
| 4 | They liked the class but the pins caused some younger kids concerns when they didn't understand why they didn't get a pin right away when other kids did. May want to hold all the pins until the last class. | Robotics | | NATIVITY OF MARY CATHOLIC SCHOOL | 1/8/2018 |
| 4.5 | This is my son's third year attending the chess club. He LOVES it. My only concern is that now he says he has fun playing chess with other kids but is not learning new things. Perhaps there could be an intermediate class created. Thanks! | Chess | | Parnassus Preparatory School | 1/8/2018 |
| 5 | | Fencing | ST. LOUIS PARK PUBLIC SCHOOL DIST. | CENTRAL COMMUNITY CENTER | 1/8/2018 |
| 4 | The only feedback I got from my child was that sometimes her partner would want to do it all so she didn't get a chance to do all activities. Otherwise she loves it. | Robotics | | NATIVITY OF MARY CATHOLIC SCHOOL | 1/8/2018 |
| 4 | My daughter was apprehensive because Paddy was a new to her instructor for this session, but she really enjoyed the class and him....and loved the end of session tournament. Thanks! | Fencing | ST. LOUIS PARK PUBLIC SCHOOL DIST. | CENTRAL COMMUNITY CENTER | 1/8/2018 |
| 4 | | Fencing | ST. PETER PUBLIC SCHOOL DISTRICT | ST. PETER COMMUNITY EDUCATION CENTER | 1/8/2018 |
| 5 | My son said they had fun projects. I think it would be nice to have a night at the end of the class so the kids could show off what they learned. | Robotics | | NATIVITY OF MARY CATHOLIC SCHOOL | 1/8/2018 |
| 5 | My 8 year old says, "I loved it! Brian is really nice and he is a really good teacher." He wants to register again. | Fencing | ST. PETER PUBLIC SCHOOL DISTRICT | ST. PETER COMMUNITY EDUCATION CENTER | 1/8/2018 |
| 5 | | Fencing | ST. PETER PUBLIC SCHOOL DISTRICT | ST. PETER COMMUNITY EDUCATION CENTER | 1/8/2018 |
| 5 | Tanner had a great experience. | Chess | ST. LOUIS PARK PUBLIC SCHOOL DIST. | PETER HOBART ELEMENTARY | 1/8/2018 |
| 5 | our daughter loves learning fencing from Brian. He is so great with kids. He is calm, clear, patient, encouraging. his interactions with them are respectful and also nurturing. we would love to see longer or more frequent fencing classes. | Fencing | ST. PETER PUBLIC SCHOOL DISTRICT | ST. PETER COMMUNITY EDUCATION CENTER | 1/9/2018 |
| 3.5 | Too many kids | Chess | LAKEVILLE PUBLIC SCHOOL DISTRICT | LAKEVIEW ELEMENTARY -Lakeville | 1/9/2018 |
| 5 | Excellent class | Fencing | LAKEVILLE PUBLIC SCHOOL DISTRICT | McGuire Middle School | 1/9/2018 |
| 5 | | STEM with LEGO® Bricks | Norwalk Comm School District | Oviatt Elementary School | 1/9/2018 |
| 5 | I would have liked to been able to see what they worked on . Would have been nice on the last day to be able to come and see things towards the end of class. | STEM with LEGO® Bricks | MANKATO PUBLIC SCHOOL DISTRICT | KENNEDY ELEMENTARY - Mankato | 1/9/2018 |
| 5 | | Fencing | ST. PETER PUBLIC SCHOOL DISTRICT | ST. PETER COMMUNITY EDUCATION CENTER | 1/9/2018 |
| 4 | | Chess | ST. LOUIS PARK PUBLIC SCHOOL DIST. | AQUILA ELEMENTARY | 1/10/2018 |
| 4 | | Robotics | MINNETONKA PUBLIC SCHOOL DISTRICT | GROVELAND ELEMENTARY - Minnetonka | 1/10/2018 |
| 3 | Class seems more geared to new players. Upper grades aren't challenged as much. Kids have enjoyed past instructors more than this year. Past instructors seem to work better with kids. | Chess | SOUTH WASHINGTON COUNTY SCHOOL DIST | NUEVAS FRONTERAS ELEMENTARY | 1/10/2018 |
| 4 | | STEM with LEGO® Bricks | ALBANY PUBLIC SCHOOL DISTRICT | AVON ELEMENTARY | 1/10/2018 |
| 3 | Our child said they didn't really have the chance to learn new things because they just played. We thought they would be doing more hands on learning with instructor teaching. The description mentioned building things and we didn't have that as end result. Also heard their were some challenging behaviors in class. | STEM with LEGO® Bricks | ST. CLOUD PUBLIC SCHOOL DISTRICT | KENNEDY COMMUNITY SCHOOL - St. Cloud | 1/10/2018 |
| 4.5 | | Fencing | SHAKOPEE PUBLIC SCHOOL DISTRICT | JACKSON ELEMENTARY - Shakopee | 1/11/2018 |
| 3.5 | My son loves the class. John seems like a very nice guy. My concern is that there are many different skill levels and I don't see effort to accommodate that problem. This is my sons fourth class, and although he takes a "test" and advances, they seem to be doing the same basic movements. | Fencing | WESTONKA PUBLIC SCHOOL DISTRICT | GRANDVIEW MIDDLE SCHOOL | 1/11/2018 |
| 5 | Brian does an excellent job with the kids. | Fencing | ST. PETER PUBLIC SCHOOL DISTRICT | ST. PETER COMMUNITY EDUCATION CENTER | 1/11/2018 |
| 4 | Looking forward to seeing more emphasis on footwork and technique this winter; fall was a good start. | Fencing | ST. LOUIS PARK PUBLIC SCHOOL DIST. | CENTRAL COMMUNITY CENTER | 1/11/2018 |
| 5 | My daughter loves fencing and coach Bruce | Fencing | SHAKOPEE PUBLIC SCHOOL DISTRICT | JACKSON ELEMENTARY - Shakopee | 1/11/2018 |
| 4 | | Fencing | SHAKOPEE PUBLIC SCHOOL DISTRICT | JACKSON ELEMENTARY - Shakopee | 1/11/2018 |
| 4.5 | | Fencing | SHAKOPEE PUBLIC SCHOOL DISTRICT | JACKSON ELEMENTARY - Shakopee | 1/12/2018 |
| 5 | | Fencing | Urbandale Comm School District | Urbandale Middle School | 1/13/2018 |
| 5 | | Fencing | Urbandale Comm School District | Urbandale Middle School | 1/13/2018 |
| 4 | Would like to see more encouragement for tournaments and a team approach. | Chess | ST. LOUIS PARK PUBLIC SCHOOL DIST. | AQUILA ELEMENTARY | 1/14/2018 |
| 5 | Coach Bruce is fantastic! He's great with the kids and passionate about the sport. Couldn't be better! | Fencing | SHAKOPEE PUBLIC SCHOOL DISTRICT | JACKSON ELEMENTARY - Shakopee | 1/14/2018 |
| 5 | He really enjoyed the class | STEM with LEGO® Bricks | OWATONNA PUBLIC SCHOOL DISTRICT | LINCOLN ELEMENTARY - Owatonna | 1/15/2018 |
| 5 | | Robotics | STILLWATER AREA PUBLIC SCHOOL DIST. | BROOKVIEW ELEMENTARY | 1/15/2018 |
| 3.5 | | Chess | MANKATO PUBLIC SCHOOL DISTRICT | WASHINGTON ELEMENTARY - Mankato | 1/15/2018 |
| 4 | My son was excited to go to class each week. It was a struggle to get him to Hoover each week from Loyola. Maybe a little bit later start time would be a little helpful. | Chess | MANKATO PUBLIC SCHOOL DISTRICT | HOOVER ELEMENTARY - Mankato | 1/17/2018 |
| 5 | Very Knowledgeable on the game!!! | Chess | MANKATO PUBLIC SCHOOL DISTRICT | HOOVER ELEMENTARY - Mankato | 1/17/2018 |
| 5 | Evan has really enjoyed the classes and says Brian is "awesome!". | Chess | MANKATO PUBLIC SCHOOL DISTRICT | ROOSEVELT ELEMENTARY-Mankato | 1/17/2018 |
| 5 | | STEM with LEGO® Bricks | CHARTER SCHOOL INSTITUTE | GLOBAL VILLAGE ACADEMY - FORT COLLINS | 1/17/2018 |
| 4.5 | | Chess | MANKATO PUBLIC SCHOOL DISTRICT | HOOVER ELEMENTARY - Mankato | 1/19/2018 |
| 5 | | Fencing | OWATONNA PUBLIC SCHOOL DISTRICT | LINCOLN ELEMENTARY - Owatonna | 1/20/2018 |
| 4.5 | Great teacher. | Fencing | MANKATO PUBLIC SCHOOL DISTRICT | KENNEDY ELEMENTARY - Mankato | 1/28/2018 |
| 4.5 | | Robotics | MINNETONKA PUBLIC SCHOOL DISTRICT | EXCELSIOR ELEMENTARY | 1/30/2018 |
| 5 | | Chess | MINNETONKA PUBLIC SCHOOL DISTRICT | GROVELAND ELEMENTARY - Minnetonka | 1/30/2018 |
| 4.5 | | Chess | MINNETONKA PUBLIC SCHOOL DISTRICT | GROVELAND ELEMENTARY - Minnetonka | 1/30/2018 |
| 4.5 | | Chess | MINNETONKA PUBLIC SCHOOL DISTRICT | GROVELAND ELEMENTARY - Minnetonka | 1/30/2018 |
| 5 | Paddy is a great coach and class is fun. | Fencing | ST. LOUIS PARK PUBLIC SCHOOL DIST. | CENTRAL COMMUNITY CENTER | 2/1/2018 |
| 5 | Our daughter really loves fencing. | Fencing | ST. LOUIS PARK PUBLIC SCHOOL DIST. | CENTRAL COMMUNITY CENTER | 2/2/2018 |
| 5 | Paddy is a fantastic coach and the best that Brady has had in his 5 years of fencing (and we would drive to Wayzata for Chris last two years!). He's learning a lot this season. | Fencing | ST. LOUIS PARK PUBLIC SCHOOL DIST. | CENTRAL COMMUNITY CENTER | 2/2/2018 |
| 4 | | Chess | MANKATO PUBLIC SCHOOL DISTRICT | HOOVER ELEMENTARY - Mankato | 2/4/2018 |
| 5 | | STEM with LEGO® Bricks | Johnston Comm School District | Timber Ridge Elementary | 2/9/2018 |
| 5 | | STEM with LEGO® Bricks | Johnston Comm School District | Timber Ridge Elementary | 2/12/2018 |
| 4 | Our son enjoyed the class, he wished more kids his age participated bit felt it was fun and educational. | STEM with LEGO® Bricks | Urbandale Comm School District | Rolling Green Elementary School | 2/12/2018 |
| 5 | | STEM with LEGO® Bricks | Urbandale Comm School District | Valerius Elementary School | 2/12/2018 |
| 4 | Our son was really excited to learn more about building Legos and looked forward to the last class to build a working car. | STEM with LEGO® Bricks | NEW PRAGUE AREA SCHOOLS | RAVEN STREAM ELEMENTARY | 2/12/2018 |
| 4 | She said she had fun, but I had to ask her about it. The last Lego class she just volunteered the information. That's the only reason for the 4/5 rating. | STEM with LEGO® Bricks | Urbandale Comm School District | Webster Elementary - Urbandale | 2/12/2018 |
| 4 | My son works with legos a lot and he learned new things in this class. Thanks! | STEM with LEGO® Bricks | Urbandale Comm School District | Rolling Green Elementary School | 2/12/2018 |
| 4 | Our son like the class. He practiced working with a partner and following instructions. He got frustrated a few times when he tried to get ahead and things didn't work out, but that was a good learning moment. The communication with the school could have been better. The school didn't know who was in the class or where they were to go when I checked on the day class started. Letting them know details sooner would be helpful. It was a bit confusing. | STEM with LEGO® Bricks | Johnston Comm School District | Horizon Elementary | 2/12/2018 |
| 5 | | STEM with LEGO® Bricks | Urbandale Comm School District | Rolling Green Elementary School | 2/13/2018 |
| 5 | My kids love this class. Unfortunately they had to miss the last class. We didn't receive any communication that the class was canceled on February 5th and my kids were left without a ride home. Then there was no communication it had been rescheduled for the next week. | STEM with LEGO® Bricks | Urbandale Comm School District | Webster Elementary - Urbandale | 2/13/2018 |
| 5 | She loved it! She really had a good time learning, and spending that time with her friends! | STEM with LEGO® Bricks | Urbandale Comm School District | Webster Elementary - Urbandale | 2/13/2018 |
| 5 | My daughter loves this stuff | STEM with LEGO® Bricks | MANKATO PUBLIC SCHOOL DISTRICT | MONROE ELEMENTARY - Mankato | 2/14/2018 |
| 5 | My son LOVED this class. He got really sad that it was over and made sure to let me know that he needs to be in the next class as our legos at home are so BORING! Thank you for the opportunity for our kids to experience these classes and please continue to provide them. We love them! | STEM with LEGO® Bricks | ELK RIVER PUBLIC SCHOOL DISTRICT | HASSAN ELEMENTARY | 2/15/2018 |
| 5 | My daughter thouroughly enjoyed the class. I wish the session had been longer and that she had had more experience with programming (they were only able to do this in one session). My daughter was the only girl in the class, so I think outreach to involve more girls is important. | Robotics | BLOOMINGTON PUBLIC SCHOOL DISTRICT | NORMANDALE HILLS ELEMENTARY | 2/15/2018 |
| 5 | | Robotics | BLOOMINGTON PUBLIC SCHOOL DISTRICT | POPLAR BRIDGE ELEMENTARY | 2/15/2018 |
| 5 | Both of my boys really enjoyed the class and were very excited to go to class each time. The instructor made them feel welcome right away. | STEM with LEGO® Bricks | MANKATO PUBLIC SCHOOL DISTRICT | BRIDGES COMMUNITY ELEMENTARY | 2/15/2018 |
| 5 | He liked it, but didn't want to take the next class since the weather will be turning nicer and he will be able to play outside more. | STEM with LEGO® Bricks | Johnston Comm School District | Horizon Elementary | 2/15/2018 |
| 5 | Everything was great. My son loved the class. He thought the class was going to actually make a robot that moved though. Maybe there's an advanced class? | Robotics | BLOOMINGTON PUBLIC SCHOOL DISTRICT | POPLAR BRIDGE ELEMENTARY | 2/15/2018 |
| 4 | He said that it was frustrating when he wasn't able to finish the project or when the laptops weren't charged | Robotics | BLOOMINGTON PUBLIC SCHOOL DISTRICT | POPLAR BRIDGE ELEMENTARY | 2/15/2018 |
| 4 | My son didn't like the other kids in class who were not behaving, but that's not the teacher's fault. | STEM with LEGO® Bricks | ELK RIVER PUBLIC SCHOOL DISTRICT | HASSAN ELEMENTARY | 2/15/2018 |
| 4 | Possibly too many kids for 1 teacher. My child thought there was a lot of confusion and you'd have to wait a long time for help because only 1 teacher | Robotics | BLOOMINGTON PUBLIC SCHOOL DISTRICT | POPLAR BRIDGE ELEMENTARY | 2/15/2018 |
| 3 | My son really enjoyed this class, and especially loved getting the chess dollars and cashing them in for a trophy at the end of hte course- so fun! I did ask him after each class what he learned, and it didn't seem as though much content was taught. He just said that they played games against different people. Of course that's fine, i just would include that in the description of the course, as it was a bit misleading. Other than that, the teacher seemed friendly and kind and at pick-up the kids were happy and enjoying chess which was neat to see. 🙂 | Chess | MINNETONKA PUBLIC SCHOOL DISTRICT | EXCELSIOR ELEMENTARY | 2/16/2018 |
| 4 | | Chess | MINNETONKA PUBLIC SCHOOL DISTRICT | CLEAR SPRINGS ELEMENTARY | 2/16/2018 |
| 5 | Our daughter really enjoyed your class and hopes to join ,when another one is available, thank you so much for all you do. | STEM with LEGO® Bricks | ST. FRANCIS PUBLIC SCHOOL DISTRICT | ST. FRANCIS ELEMENTARY | 2/16/2018 |
| 5 | Our daughter really enjoyed your class and hopes to join ,when another one is available, thank you so much for all you do. | STEM with LEGO® Bricks | ST. FRANCIS PUBLIC SCHOOL DISTRICT | ST. FRANCIS ELEMENTARY | 2/16/2018 |
| 5 | Both my boys love attending Mr. C's classes. They enjoy learning about STEM and building with the legos. I will enroll my kids again in Mr. C's classes. | STEM with LEGO® Bricks | ST. FRANCIS PUBLIC SCHOOL DISTRICT | ST. FRANCIS ELEMENTARY | 2/16/2018 |
| 2.5 | Not very structured. Just like sending your child with a new Lego set and having them put together somewhere other than your home | STEM with LEGO® Bricks | ST. FRANCIS PUBLIC SCHOOL DISTRICT | ST. FRANCIS ELEMENTARY | 2/16/2018 |
| 4 | | STEM with LEGO® Bricks | ST. FRANCIS PUBLIC SCHOOL DISTRICT | ST. FRANCIS ELEMENTARY | 2/16/2018 |
| 4.5 | Ryan seemed to like Mr C--he worked very well with him. | STEM with LEGO® Bricks | ST. FRANCIS PUBLIC SCHOOL DISTRICT | ST. FRANCIS ELEMENTARY | 2/17/2018 |
| 5 | | Robotics | BLOOMINGTON PUBLIC SCHOOL DISTRICT | NORMANDALE HILLS ELEMENTARY | 2/17/2018 |
| 5 | | Robotics | BLOOMINGTON PUBLIC SCHOOL DISTRICT | POPLAR BRIDGE ELEMENTARY | 2/17/2018 |
| 5 | Graham LOVED this class! He was very sad it was over! His statement was "I wish it was every Friday" Thank you for offering it!!! | STEM with LEGO® Bricks | MANKATO PUBLIC SCHOOL DISTRICT | MONROE ELEMENTARY - Mankato | 2/19/2018 |
| 4.5 | | Robotics | BLOOMINGTON PUBLIC SCHOOL DISTRICT | HILLCREST COMMUNITY SCHOOL | 2/20/2018 |
| 2 | My child has played chess for multiple years now, and he felt the instructor did little to challenge him. He felt it was all very remedial, and was bored. He liked being challenged with worksheets, but wasn't given any. There are many other things that my child found disappointing about chess class this fall....he does not want to take after-school classes any longer. He said if his instructor made an effort to challenge him like his last instructor did....he'd want to stay in chess class. 🙁 | Chess | LAKEVILLE PUBLIC SCHOOL DISTRICT | CHERRY VIEW ELEMENTARY | 2/21/2018 |
| 5 | | Chess | LAKEVILLE PUBLIC SCHOOL DISTRICT | CHERRY VIEW ELEMENTARY | 2/21/2018 |
| 5 | | Chess | LAKEVILLE PUBLIC SCHOOL DISTRICT | CHERRY VIEW ELEMENTARY | 2/21/2018 |
| 5 | | Chess | LAKEVILLE PUBLIC SCHOOL DISTRICT | CHERRY VIEW ELEMENTARY | 2/21/2018 |
| 5 | | Chess | LAKEVILLE PUBLIC SCHOOL DISTRICT | CHERRY VIEW ELEMENTARY | 2/21/2018 |
| 5 | | Chess | LAKEVILLE PUBLIC SCHOOL DISTRICT | EASTVIEW ELEMENTARY - Lakeville | 2/21/2018 |
| 5 | Liked best about class: Playing other kids in his grade level | Chess | LAKEVILLE PUBLIC SCHOOL DISTRICT | EASTVIEW ELEMENTARY - Lakeville | 2/21/2018 |
| 4 | Report disruptive children to their parents, a few of the kids (one especially) was very disruptive to the entire class every session. | Chess | LAKEVILLE PUBLIC SCHOOL DISTRICT | LAKEVIEW ELEMENTARY -Lakeville | 2/21/2018 |
| 5 | | Chess | LAKEVILLE PUBLIC SCHOOL DISTRICT | LAKEVIEW ELEMENTARY -Lakeville | 2/21/2018 |
| 5 | The teacher was awesome! | Chess | LAKEVILLE PUBLIC SCHOOL DISTRICT | LAKEVIEW ELEMENTARY -Lakeville | 2/21/2018 |
| 5 | He really like the Chess instruction, thinks the instructor provides great lessons and information. Enjoys getting to play against other students. Although we love the chess portion of the class we find the management of student behavior lacking to the point that we question returning to the class. We continually experience issues with other student taking our child's prizes or awards and when I addressed it with the instructor acted like he is aware that this happens and his suggestion was to have my child do a better job of putting his stuff away so it is not accessible for other kids to take. Our child then began putting his items in his back pack but that didn't deter kids from again taking a chess prize out of his back pack. It's very discouraging for him to have every thing he earns from his hard work in class taken and when we address it the responsibility is put on us rather the doing something to make it clear that taking an item from another student will not be tolerated in the class. His chess skills have improved to the point that I no longer win ever game of chess we play together. | Chess | LAKEVILLE PUBLIC SCHOOL DISTRICT | LAKEVIEW ELEMENTARY -Lakeville | 2/21/2018 |
| 5 | | Chess | LAKEVILLE PUBLIC SCHOOL DISTRICT | LAKEVIEW ELEMENTARY -Lakeville | 2/21/2018 |
| 5 | Best about class: Learning about puzzles people made on the large board the instructor set up. What has your child gained from this class: Confidence! Our son's confidence has grown significantly since participating in the chess club. He has learned to think strategically in competitive situations, while also making friends. | Chess | LAKEVILLE PUBLIC SCHOOL DISTRICT | OAK HILLS ELEMENTARY - Lakeville | 2/21/2018 |
| 5 | My daughter had a great time yesterday. She loves these tournements. Thanks to YEL for all the work involved to put on these events. | TOURNAMENTS: Chess | EASTERN CARVER COUNTY | CHASKA MIDDLE SCHOOL EAST | 2/21/2018 |
| 5 | We loved the Southwest Metro Open. Well run, fun, and challenging. Would register again and recommend to others! Thanks for all you do to encourage kids to learn and play chess. | TOURNAMENTS: Chess | EASTERN CARVER COUNTY | CHASKA MIDDLE SCHOOL EAST | 2/21/2018 |
| 5 | Amazing professionalism and timely tournaments. I'm amazed to see the dedication and commitment of all the YEL members. Great job guys!!! | TOURNAMENTS: Chess | EASTERN CARVER COUNTY | CHASKA MIDDLE SCHOOL EAST | 2/21/2018 |
| 5 | When announcing the winners of the trophys you should make sure to include what their total points were. Some of the kids you did not do this on, and it is interesting information. | TOURNAMENTS: Chess | EASTERN CARVER COUNTY | CHASKA MIDDLE SCHOOL EAST | 2/21/2018 |
| 5 | | TOURNAMENTS: Chess | EASTERN CARVER COUNTY | CHASKA MIDDLE SCHOOL EAST | 2/21/2018 |
| 5 | My son thoroughly enjoys the class and is excited in collecting Chess dollars. He usually looks forward for the chess class as it motivates his interest. The instructors are awesome and provide him enough challenge during the class. | TOURNAMENTS: Chess | EASTERN CARVER COUNTY | CHASKA MIDDLE SCHOOL EAST | 2/21/2018 |
| 5 | My son had a great time. A positive, learning-centered tournament. | TOURNAMENTS: Chess | EASTERN CARVER COUNTY | CHASKA MIDDLE SCHOOL EAST | 2/21/2018 |
| 4 | Fun for the kids. Chairs or lunch options for parents would have been nice. | TOURNAMENTS: Chess | EASTERN CARVER COUNTY | CHASKA MIDDLE SCHOOL EAST | 2/21/2018 |
| 5 | My daughter had a great time! This was her second tournament and she wants to do more. | TOURNAMENTS: Chess | EASTERN CARVER COUNTY | CHASKA MIDDLE SCHOOL EAST | 2/21/2018 |
| 5 | You run a fantastic event. Thank you! | TOURNAMENTS: Chess | EASTERN CARVER COUNTY | CHASKA MIDDLE SCHOOL EAST | 2/21/2018 |
| 4 | This was his first ever tournament. He enjoyed himself and wants to attend another one. | TOURNAMENTS: Chess | EASTERN CARVER COUNTY | CHASKA MIDDLE SCHOOL EAST | 2/21/2018 |
| 5 | | TOURNAMENTS: Chess | EASTERN CARVER COUNTY | CHASKA MIDDLE SCHOOL EAST | 2/21/2018 |
| 5 | My son had a great day. He liked the tournament, food, gym, and instructors. He is looking forward to the next tournament. | TOURNAMENTS: Chess | EASTERN CARVER COUNTY | CHASKA MIDDLE SCHOOL EAST | 2/21/2018 |
| 5 | | Chess | ST. VRAIN VALLEY RE 1J | ST. VRAIN COMMUNITY MONTESSORI SCHOOL | 2/21/2018 |
| 4.5 | | Chess | ST. VRAIN VALLEY RE 1J | ST. VRAIN COMMUNITY MONTESSORI SCHOOL | 2/21/2018 |
| 5 | He really enjoyed Mr.C and the class but there was some really disruptive boys in the class that took away from it a bitt. These boys were running wild every time I came in. I could tell Mr. C was frustrated. I don't know if you guys have in place with the teachers supposed to do and how they report that to school staff but it seems like this should be addressed. | STEM with LEGO® Bricks | ST. FRANCIS PUBLIC SCHOOL DISTRICT | ST. FRANCIS ELEMENTARY | 2/22/2018 |
| 5 | | TOURNAMENTS: Chess | EASTERN CARVER COUNTY | CHASKA MIDDLE SCHOOL EAST | 2/22/2018 |
| 5 | My students came back very excited! | TOURNAMENTS: Chess | EASTERN CARVER COUNTY | CHASKA MIDDLE SCHOOL EAST | 2/23/2018 |
| 4.5 | Great job! Dodgeball was great. Suggestion: Please make clear pizza is only for kids. Then 5 stars. | TOURNAMENTS: Chess | EASTERN CARVER COUNTY | CHASKA MIDDLE SCHOOL EAST | 2/23/2018 |
| 5 | | TOURNAMENTS: Chess | EASTERN CARVER COUNTY | CHASKA MIDDLE SCHOOL EAST | 2/24/2018 |
| 5 | | TOURNAMENTS: Chess | Urbandale Comm School District | Urbandale Middle School | 2/25/2018 |
| 4 | | TOURNAMENTS: Chess | Urbandale Comm School District | Urbandale Middle School | 2/25/2018 |
| 5 | | TOURNAMENTS: Chess | Urbandale Comm School District | Urbandale Middle School | 2/25/2018 |
| 4 | There needs to be more supervision with regard to sportsmanship. My son played in the K-1 group. During one match and after another, his opponents verbally taunted him. I could hear it from the viewing area.Having the gym open was a great idea!Also, your promotional materials for summer camp say something about "beat your dad" at chess. What about mom? Let's acknowledge that women and girls play chess too. | TOURNAMENTS: Chess | Urbandale Comm School District | Urbandale Middle School | 2/25/2018 |
| 5 | | TOURNAMENTS: Chess | Urbandale Comm School District | Urbandale Middle School | 2/25/2018 |
| 5 | | TOURNAMENTS: Chess | Urbandale Comm School District | Urbandale Middle School | 2/25/2018 |
| 5 | He is very patient and has a way of teaching chess that has dramatically improved my kids ability in a very short time. Both my children play chess with each other and I love hearing them apply the skills they learnt. I can't say enough good things about Bryan and this program. Thank you. | TOURNAMENTS: Chess | Urbandale Comm School District | Urbandale Middle School | 2/26/2018 |
| 5 | Yes he had a wonderful time. Bryan & Jim were very helpful & very encouraging at times when kids were having a touch go. | TOURNAMENTS: Chess | Urbandale Comm School District | Urbandale Middle School | 2/26/2018 |
| 5 | The kids had a great time. Parent dodge ball was a nice activity. It couldnt have been a better day! | TOURNAMENTS: Chess | Urbandale Comm School District | Urbandale Middle School | 2/26/2018 |
| 5 | This is the first time my child attended a chess tournament. He enjoyed it very much. Maybe the 6 rounds can be done in 3 long rounds so the younger ones would not get distracted from the gym time. Thanks for organizing a fun and educational event! | TOURNAMENTS: Chess | Urbandale Comm School District | Urbandale Middle School | 2/26/2018 |
| 4 | It was a good day. At times it felt we sat around waiting for the next rounds to start. I know the tournaments are something new you're trying so like any new thing,you learn as you go. I wonder if having more referees would help and/or parent volunteers to help round up kids form the gym, post things on the wall, etc... | TOURNAMENTS: Chess | Urbandale Comm School District | Urbandale Middle School | 2/26/2018 |
| 5 | The guy running it did a great job and accomplished a lot with so few people working it. I would mention that I did hear kids giving tips to kids who were still in the middle of games and to make sure kids know that shouldn't be done. Overall good experience and my kids enjoyed it. | TOURNAMENTS: Chess | Urbandale Comm School District | Urbandale Middle School | 2/26/2018 |
| 4 | | TOURNAMENTS: Chess | Urbandale Comm School District | Urbandale Middle School | 2/27/2018 |
| 5 | | TOURNAMENTS: Chess | Urbandale Comm School District | Urbandale Middle School | 2/27/2018 |
| 5 | | TOURNAMENTS: Chess | Urbandale Comm School District | Urbandale Middle School | 2/27/2018 |
| 5 | My son absolutely loves chess and competing! | TOURNAMENTS: Chess | EASTERN CARVER COUNTY | CHASKA MIDDLE SCHOOL EAST | 2/28/2018 |
| 5 | My son had a great time. | TOURNAMENTS: Chess | Urbandale Comm School District | Urbandale Middle School | 2/28/2018 |
| 4 | | TOURNAMENTS: Chess | Urbandale Comm School District | Urbandale Middle School | 2/28/2018 |
| 5 | Keep up the great work! | Fencing | No District MN | PARNASSUS PREP | 2/28/2018 |
| 5 | My son, Ciaran, loved chess club and he likes his teacher. Also it was awesome that there were more class sessions and worth the cost 🙂 He will be signed up again for next year fall and winter. thank you!! Jamie | Chess | ANOKA-HENNEPIN SCHOOL DISTRICT | SAND CREEK ELEMENTARY | 2/28/2018 |
| 5 | | Fencing | No District MN | PARNASSUS PREP | 2/28/2018 |
| 3 | First week was a sub, with limited materials, second week was a no show. I've been disappointed by this class. | Robotics | BLOOMINGTON PUBLIC SCHOOL DISTRICT | OAK GROVE ELEMENTARY | 2/28/2018 |
| 2 | The class schedule was a mess, he said he didn't learn anything the first class. The 3rd class was better, hoping the makeup class tomorrow is good. And they remember to have an instructor there for the makeup class. | Robotics | BLOOMINGTON PUBLIC SCHOOL DISTRICT | OAK GROVE ELEMENTARY | 2/28/2018 |
| 5 | Chloe loves fencing and is learning a lot. | Fencing | No District MN | PARNASSUS PREP | 3/1/2018 |
| 5 | Extreme fun every day ! Kept kids active made sure they enjoyed playing!! | Sports | DELANO PUBLIC SCHOOL DISTRICT | DELANO COMMUNITY EDUCATION CENTER | 3/1/2018 |
| 5 | | Sports | DELANO PUBLIC SCHOOL DISTRICT | DELANO COMMUNITY EDUCATION CENTER | 3/1/2018 |
| 5 | | STEM with LEGO® Bricks | ANOKA-HENNEPIN SCHOOL DISTRICT | JOHNSVILLE ELEMENTARY | 3/1/2018 |
| 5 | Paddy was a great teacher. He helped my daughter navigate the state tournament and my youngest daughter noted how positive and supportive he was. | Fencing | No District MN | PARNASSUS PREP | 3/1/2018 |
| 5 | | Sports | NEW PRAGUE AREA SCHOOLS | FALCON RIDGE - New Prague | 3/2/2018 |
| 5 | | Sports | NEW PRAGUE AREA SCHOOLS | FALCON RIDGE - New Prague | 3/2/2018 |
| 4 | | Sports | NEW PRAGUE AREA SCHOOLS | FALCON RIDGE - New Prague | 3/2/2018 |
| 4 | | Sports | NEW PRAGUE AREA SCHOOLS | FALCON RIDGE - New Prague | 3/2/2018 |
| 5 | | Sports | NEW PRAGUE AREA SCHOOLS | FALCON RIDGE - New Prague | 3/2/2018 |
| 5 | | Sports | NEW PRAGUE AREA SCHOOLS | FALCON RIDGE - New Prague | 3/2/2018 |
| 4 | Mr. Lumpkim did a great job. My daughter had fun and that's what matters at her age. | Sports | NEW PRAGUE AREA SCHOOLS | FALCON RIDGE - New Prague | 3/2/2018 |
| 2 | | Sports | NEW PRAGUE AREA SCHOOLS | FALCON RIDGE - New Prague | 3/2/2018 |
| 5 | | Sports | NEW PRAGUE AREA SCHOOLS | EAGLE VIEW - New Prague | 3/2/2018 |
| 5 | Evan loved the class. He enjoyed it so much that he has taken it twice now and would like to sign up for a third time. | Fencing | MINNEAPOLIS PUBLIC SCHOOL DIST. | NORTHROP ELEMENTARY | 3/2/2018 |
| 5 | He was wonderful and my daughter enjoyed his coaching! | Sports | NEW PRAGUE AREA SCHOOLS | EAGLE VIEW - New Prague | 3/2/2018 |
| 5 | Madi was great! I picked him up from each session and she was very pleasant to me, and he was excited to tell me about class. | STEM with LEGO® Bricks | HOLDINGFORD PUBLIC SCHOOL DISTRICT | HOLDINGFORD ELEMENTARY | 3/2/2018 |
| 3.5 | | STEM with LEGO® Bricks | HOLDINGFORD PUBLIC SCHOOL DISTRICT | HOLDINGFORD ELEMENTARY | 3/2/2018 |
| 5 | My son loved this coach, he said better than previous years. | Sports | NEW PRAGUE AREA SCHOOLS | EAGLE VIEW - New Prague | 3/2/2018 |
| 5 | My son loved basketball and really enjoyed the coach! | Sports | NEW PRAGUE AREA SCHOOLS | EAGLE VIEW - New Prague | 3/2/2018 |
| 3 | My little guy said he didn't like how much talking there was in the class. 🙂 | Fencing | MINNEAPOLIS PUBLIC SCHOOL DIST. | NORTHROP ELEMENTARY | 3/2/2018 |
| 5 | The instructor was very nice. My son really enjoyed the class! | Sports | NEW PRAGUE AREA SCHOOLS | EAGLE VIEW - New Prague | 3/2/2018 |
| 5 | He has great energy to teach. Fun coach. | Sports | NEW PRAGUE AREA SCHOOLS | FALCON RIDGE - New Prague | 3/2/2018 |
| 5 | | Sports | NEW PRAGUE AREA SCHOOLS | FALCON RIDGE - New Prague | 3/2/2018 |
| 5 | Lillian enjoys fencing and when was struggling asked Brian for help/tips and saw improvement in her technique. We appreciate everything Brian does for the kids! | Fencing | MANKATO PUBLIC SCHOOL DISTRICT | KENNEDY ELEMENTARY - Mankato | 3/2/2018 |
| 4.5 | | Sports | NEW PRAGUE AREA SCHOOLS | FALCON RIDGE - New Prague | 3/3/2018 |
| 5 | | Sports | NEW PRAGUE AREA SCHOOLS | FALCON RIDGE - New Prague | 3/3/2018 |
| 5 | He is so wonderful with the students. Engaging and challenging in every lesson. | Fencing | MANKATO PUBLIC SCHOOL DISTRICT | KENNEDY ELEMENTARY - Mankato | 3/3/2018 |
| 4 | The instructor was great. The first few weeks my son was only moderately interested. This was his first time and he said he didn't care for it for a variety of reason (like he was too hot wearing the gear). The last week when they had the tournament he ended up getting silver and was so excited that he now wants to do fencing again next session. | Fencing | MANKATO PUBLIC SCHOOL DISTRICT | KENNEDY ELEMENTARY - Mankato | 3/3/2018 |
| 4 | Very fun day | TOURNAMENTS: Chess | EDEN PRAIRIE PUBLIC SCHOOL DISTRICT | EDEN LAKE ELEMENTARY | 3/3/2018 |
| 5 | Very fun day | TOURNAMENTS: Chess | EDEN PRAIRIE PUBLIC SCHOOL DISTRICT | EDEN LAKE ELEMENTARY | 3/3/2018 |
| 5 | | STEM with LEGO® Bricks | ANOKA-HENNEPIN SCHOOL DISTRICT | JOHNSVILLE ELEMENTARY | 3/3/2018 |
| 5 | | TOURNAMENTS: Chess | EDEN PRAIRIE PUBLIC SCHOOL DISTRICT | EDEN LAKE ELEMENTARY | 3/3/2018 |
| 3.5 | | TOURNAMENTS: Chess | EDEN PRAIRIE PUBLIC SCHOOL DISTRICT | EDEN LAKE ELEMENTARY | 3/3/2018 |
| 5 | | TOURNAMENTS: Chess | EDEN PRAIRIE PUBLIC SCHOOL DISTRICT | EDEN LAKE ELEMENTARY | 3/3/2018 |
| 5 | | TOURNAMENTS: Chess | EDEN PRAIRIE PUBLIC SCHOOL DISTRICT | EDEN LAKE ELEMENTARY | 3/3/2018 |
| 4.5 | | Fencing | MANKATO PUBLIC SCHOOL DISTRICT | KENNEDY ELEMENTARY - Mankato | 3/3/2018 |
| 5 | Very patient and nice | TOURNAMENTS: Chess | EDEN PRAIRIE PUBLIC SCHOOL DISTRICT | EDEN LAKE ELEMENTARY | 3/3/2018 |
| 5 | | STEM with LEGO® Bricks | HOLDINGFORD PUBLIC SCHOOL DISTRICT | HOLDINGFORD ELEMENTARY | 3/3/2018 |
| 5 | | TOURNAMENTS: Chess | EDEN PRAIRIE PUBLIC SCHOOL DISTRICT | EDEN LAKE ELEMENTARY | 3/3/2018 |
| 5 | | TOURNAMENTS: Chess | EDEN PRAIRIE PUBLIC SCHOOL DISTRICT | EDEN LAKE ELEMENTARY | 3/3/2018 |
| 5 | | TOURNAMENTS: Chess | EDEN PRAIRIE PUBLIC SCHOOL DISTRICT | EDEN LAKE ELEMENTARY | 3/4/2018 |
| 5 | | TOURNAMENTS: Chess | EDEN PRAIRIE PUBLIC SCHOOL DISTRICT | EDEN LAKE ELEMENTARY | 3/4/2018 |
| 5 | Excellent | TOURNAMENTS: Chess | EDEN PRAIRIE PUBLIC SCHOOL DISTRICT | EDEN LAKE ELEMENTARY | 3/4/2018 |
| 5 | Excellent | TOURNAMENTS: Chess | EDEN PRAIRIE PUBLIC SCHOOL DISTRICT | EDEN LAKE ELEMENTARY | 3/4/2018 |
| 3.5 | | TOURNAMENTS: Chess | EDEN PRAIRIE PUBLIC SCHOOL DISTRICT | EDEN LAKE ELEMENTARY | 3/4/2018 |
| 5 | | TOURNAMENTS: Chess | EDEN PRAIRIE PUBLIC SCHOOL DISTRICT | EDEN LAKE ELEMENTARY | 3/4/2018 |
| 5 | | TOURNAMENTS: Chess | EDEN PRAIRIE PUBLIC SCHOOL DISTRICT | EDEN LAKE ELEMENTARY | 3/4/2018 |
| 5 | | TOURNAMENTS: Chess | EDEN PRAIRIE PUBLIC SCHOOL DISTRICT | EDEN LAKE ELEMENTARY | 3/4/2018 |
| 5 | | TOURNAMENTS: Chess | EDEN PRAIRIE PUBLIC SCHOOL DISTRICT | EDEN LAKE ELEMENTARY | 3/4/2018 |
| 5 | | TOURNAMENTS: Chess | EDEN PRAIRIE PUBLIC SCHOOL DISTRICT | EDEN LAKE ELEMENTARY | 3/4/2018 |
| 5 | | TOURNAMENTS: Chess | EDEN PRAIRIE PUBLIC SCHOOL DISTRICT | EDEN LAKE ELEMENTARY | 3/5/2018 |
| 5 | The tournament went great! This location felt a little small compared to some of the others. It was manageable, but with the gym right across from the cafeteria, and the gate down to block off most of the rest of the school, it had a bit more of a cramped feeling than most of the other venues where your chess tournaments are held. Organizationally, it went off fantastically as it always does. | TOURNAMENTS: Chess | EDEN PRAIRIE PUBLIC SCHOOL DISTRICT | EDEN LAKE ELEMENTARY | 3/5/2018 |
| 5 | | TOURNAMENTS: Chess | EDEN PRAIRIE PUBLIC SCHOOL DISTRICT | EDEN LAKE ELEMENTARY | 3/5/2018 |
| 5 | | TOURNAMENTS: Chess | EDEN PRAIRIE PUBLIC SCHOOL DISTRICT | EDEN LAKE ELEMENTARY | 3/5/2018 |
| 5 | Gianna only was able to make it to one class, but this is the 2nd time she has taken this and see enjoys it very much. | Fencing | MANKATO PUBLIC SCHOOL DISTRICT | KENNEDY ELEMENTARY - Mankato | 3/5/2018 |
| 5 | | Fencing | No District MN | PARNASSUS PREP | 3/5/2018 |
| 3 | 3 The first couple of classes he liked it. Then he started not wanting to go and saying that Fencing is not what he thought it was. Not sure why the big change but wish it would have worked out better. | Fencing | Johnston Comm School District | Beaver Creek Elem School | 3/5/2018 |
| 4 | First time in fencing class and she enjoyed it. She signed up for the next session. | Fencing | Johnston Comm School District | Beaver Creek Elem School | 3/5/2018 |
| 4 | | STEM | Johnston Comm School District | Beaver Creek Elem School | 3/5/2018 |
| 2.5 | She liked the instructor, but didn't like the class. She said she was bored at times. | Sports | Johnston Comm School District | Horizon Elementary | 3/5/2018 |
| 5 | | Sports | Johnston Comm School District | Horizon Elementary | 3/5/2018 |
| 5 | | STEM with LEGO® Bricks | HOLDINGFORD PUBLIC SCHOOL DISTRICT | HOLDINGFORD ELEMENTARY | 3/5/2018 |
| 5 | | Fencing | Johnston Comm School District | Beaver Creek Elem School | 3/5/2018 |
| 5 | She was sad to see the class end. | Sports | Johnston Comm School District | Horizon Elementary | 3/6/2018 |
| 5 | Great class! My son has learned a great deal on how to play chess and thinking ahead on what moves to make. Some days it is just difficult to pick up child after school at 3:00 p.m. for working parents | Chess | Johnston Comm School District | Summit Middle School | 3/6/2018 |
| 4 | My daughter loved Mr. Lucas, but have class a 4 because she just didn't find coding as interesting as she thought she might. | STEM | Johnston Comm School District | Beaver Creek Elem School | 3/6/2018 |
| 5 | | STEM with LEGO® Bricks | No District MN | AGAMIM CLASSICAL ACADEMY | 3/6/2018 |
| 5 | | STEM with LEGO® Bricks | No District MN | AGAMIM CLASSICAL ACADEMY | 3/6/2018 |
| 3 | 3 | Robotics | No District MN | ST. MICHAEL CATHOLIC SCHOOL | 3/6/2018 |
| 4 | My fencer was looking forward to a competition this last session. | Fencing | No District MN | PARNASSUS PREP | 3/6/2018 |
| 5 | Charlie has a blast!!! Will definitely sign up again. Nice work, thank you! | Sports | DELANO PUBLIC SCHOOL DISTRICT | DELANO COMMUNITY EDUCATION CENTER | 3/6/2018 |
| 5 | | STEM with LEGO® Bricks | No District MN | AGAMIM CLASSICAL ACADEMY | 3/6/2018 |
| 5 | My son said he liked the teacher and continues to want to take the Lego classes whenever they are offered. | STEM with LEGO® Bricks | No District MN | Cologne Academy | 3/6/2018 |
| 5 | Great class and instructor | Fencing | Johnston Comm School District | Beaver Creek Elem School | 3/6/2018 |
| 4.5 | | TOURNAMENTS: Chess | EDEN PRAIRIE PUBLIC SCHOOL DISTRICT | EDEN LAKE ELEMENTARY | 3/6/2018 |
| 4.5 | | TOURNAMENTS: Chess | EDEN PRAIRIE PUBLIC SCHOOL DISTRICT | EDEN LAKE ELEMENTARY | 3/6/2018 |
| 4.5 | | TOURNAMENTS: Chess | EDEN PRAIRIE PUBLIC SCHOOL DISTRICT | EDEN LAKE ELEMENTARY | 3/6/2018 |
| 4.5 | | TOURNAMENTS: Chess | EDEN PRAIRIE PUBLIC SCHOOL DISTRICT | EDEN LAKE ELEMENTARY | 3/6/2018 |
| 0.5 | The class was too large, and the age range of participants too broad to accommodate the younger participants. Groups were often created where a portion of the participants were working with a child as the "instructor." Frequently participants who were not consistently winning were spending large portions of the class sitting and watching, but not participating or learning. My son was so excited to try this activity, and it was a huge dissappointment, and moreover an enormous waste of money. I wish we had not signed up for this class, and will not be doing this activity in the future. John was friendly, and other participants parents seemed to be very pleased with him. However, he provided very little feedback or actual instruction from my perspective. | Fencing | Loveland Parks and Recreation | Chilson Recreation Center | 3/6/2018 |
| 4.5 | | TOURNAMENTS: Chess | EDEN PRAIRIE PUBLIC SCHOOL DISTRICT | EDEN LAKE ELEMENTARY | 3/6/2018 |
| 4.5 | | TOURNAMENTS: Chess | EDEN PRAIRIE PUBLIC SCHOOL DISTRICT | EDEN LAKE ELEMENTARY | 3/6/2018 |
| 4 | My son had taken scratch class before so he was a little bored with some of the content. But felt it was a great class for a beginner. | STEM | Johnston Comm School District | Henry A Wallace Elementary School | 3/6/2018 |
| 5 | My kids have taken this class multiple times and always enjoy it. | Chess | Johnston Comm School District | Henry A Wallace Elementary School | 3/6/2018 |
| 5 | Easton LOVED chess class! He came back each week with new challenges. My husband is really good at chess and I'm just a beginner as well as Easton, so he and I played a lot so he could teach me what he had learned, but then he'd play his dad for a little challenge. So fun! Thank you! | Chess | HOPKINS PUBLIC SCHOOL DISTRICT | MEADOWBROOK ELEMENTARY | 3/6/2018 |
| 4 | My son seemed to have enjoyed it. | Sports | NEW PRAGUE AREA SCHOOLS | RAVEN STREAM ELEMENTARY | 3/7/2018 |
| 4 | | Sports | NEW PRAGUE AREA SCHOOLS | RAVEN STREAM ELEMENTARY | 3/7/2018 |
| 5 | "...please tell him that my daughter told me that she only wants to sign up for chess again if "Mr. Jerry is the teacher because he is so nice and he is the best teacher." She adores him! Please also kindly tell him that we have been playing chess all the time at home- such a fun way to spend time together in the winter!" | Chess | No District MN | PARNASSUS PREP | 3/7/2018 |
| 5 | Brock loves having this class! He is excited for the next session! | STEM with LEGO® Bricks | NEW PRAGUE AREA SCHOOLS | EAGLE VIEW - New Prague | 3/7/2018 |
| 5 | We just wish that there wasn't a waiting list for the next session! | Sports | NEW PRAGUE AREA SCHOOLS | RAVEN STREAM ELEMENTARY | 3/7/2018 |
| 0.5 | My daughter did not enjoy this round of soccer due to some 'bigger boys' (her description) in the class. After day 1 she asked me to not go again - saying some bigger boys were pushing and shoving a lot and getting in trouble with the coach. It did not help that she was also the only girl in the class which intimidated her (along with being the youngest grade). This is no reflection on Zach at all but wanted to provide direct feedback. She did not complete the course which was disappointing as she loves soccer and had a good experience with the first course in the fall. I would have her try again if I knew there were other girls her age also signed up but will not sign her up again unless I know that. Appreciate the survey opportunity to provide feedback. | Sports | Johnston Comm School District | Beaver Creek Elem School | 3/7/2018 |
| 5 | The instructor was great!! I think the class size was a bit large for the age. It was like herding cats at times. | Sports | NEW PRAGUE AREA SCHOOLS | RAVEN STREAM ELEMENTARY | 3/7/2018 |
| 3 | My children really enjoy John. The class itself is too big of a mix of experiences. It makes the ratio of teacher to student too big and not enough 1:1 time. There is a boy in class Brendon (sp?), who had lots of physical fits, injuring other students, throwing chairs and equipment. He should have been asked to leave and dealt with more appropriately. He was allowed to stay and every week he injured someone. If that happens again, that boy is now old enough to be arrested and I will call the police. | Fencing | Loveland Parks and Recreation | Chilson Recreation Center | 3/7/2018 |
| 5 | | TOURNAMENTS: Chess | EDEN PRAIRIE PUBLIC SCHOOL DISTRICT | EDEN LAKE ELEMENTARY | 3/7/2018 |
| 5 | | TOURNAMENTS: Chess | EDEN PRAIRIE PUBLIC SCHOOL DISTRICT | EDEN LAKE ELEMENTARY | 3/7/2018 |
| 5 | Great! Our son always enjoys the different creative LEGO themes and has fun building with his friends. | STEM with LEGO® Bricks | No District MN | Cologne Academy | 3/7/2018 |
| 5 | My kids love playing chess and learning from Dawn. She's awesome! | Chess | NEW PRAGUE AREA SCHOOLS | EAGLE VIEW - New Prague | 3/7/2018 |
| 3.5 | | STEM with LEGO® Bricks | No District MN | Cologne Academy | 3/8/2018 |
| 5 | What a wonderful experience! John has a great ability to guide and teach these kiddo's. He communicates with all those around and surrounding. His coaching skills are superb. We are grateful and thankful for all he does and contributes to his class. Absolutely amazing and spectacular! Thank you thank you so much John! | Fencing | Loveland Parks and Recreation | Chilson Recreation Center | 3/8/2018 |
| 5 | Laura made my son feel at ease when he is usually nervous about classes without me. I loved that books were incorporated to the class. My son LOVED it. I have sent a message to you, Tammy, about future possibilities. 🙂 | PreK LEGO | Loveland Parks and Recreation | Chilson Recreation Center | 3/8/2018 |
| 5 | My son loves this and has already requested to do it again. It would be fun if they could take a small kit home, but I realize that the cost would probably be affected. | STEM with LEGO® Bricks | No District MN | ST. MICHAEL CATHOLIC SCHOOL | 3/8/2018 |
| 4 | | STEM with LEGO® Bricks | NEW PRAGUE AREA SCHOOLS | EAGLE VIEW - New Prague | 3/8/2018 |
| 4.5 | | Fencing | SHAKOPEE PUBLIC SCHOOL DISTRICT | JACKSON ELEMENTARY - Shakopee | 3/8/2018 |
| 3 | My loves his fencing class! However, I would be interested in the kids having more time actually fencing. | Fencing | SHAKOPEE PUBLIC SCHOOL DISTRICT | JACKSON ELEMENTARY - Shakopee | 3/8/2018 |
| 4 | | Fencing | SHAKOPEE PUBLIC SCHOOL DISTRICT | JACKSON ELEMENTARY - Shakopee | 3/9/2018 |
| 4 | | Fencing | SHAKOPEE PUBLIC SCHOOL DISTRICT | JACKSON ELEMENTARY - Shakopee | 3/9/2018 |
| 5 | Laura is a wonderful teacher! This is our second time taking a class with her. She truly cares about kids, it shines through her. She genuinely enjoys seeing the kids come through the door each week. Hopefully, we will see her in another class soon! | PreK LEGO | Loveland Parks and Recreation | Chilson Recreation Center | 3/9/2018 |
| 5 | Ms. Laura was great! She was very kind and enthusiast and made wonderful LEGO projects with the children each session. I would definitely recommend this class and this teacher! | PreK LEGO | Loveland Parks and Recreation | Chilson Recreation Center | 3/9/2018 |
| 5 | Instructor encouraging to her. She thought it was great. | STEM with LEGO® Bricks | No District MN | Cologne Academy | 3/10/2018 |
| 5 | | Fencing | Johnston Comm School District | Beaver Creek Elem School | 3/11/2018 |
| 3 | Nathaniel did a nice job, but it was difficult for him to watch and coach everyone because of the class size. There was a Mom who tried to assist (who didn't know anything about fencing) with the best of intentions, but my son hated that this other kid's Mom was telling him what to do. It was a really awkward situation that led to my son's overall lack of enthusiasm with the experience. | Fencing | Johnston Comm School District | Beaver Creek Elem School | 3/11/2018 |
| 5 | He was really great with the kids, very encouraging. | Sports | NEW PRAGUE AREA SCHOOLS | RAVEN STREAM ELEMENTARY | 3/12/2018 |
| 5 | | Fencing | Johnston Comm School District | Beaver Creek Elem School | 3/12/2018 |
| 5 | | Fencing | Johnston Comm School District | Beaver Creek Elem School | 3/12/2018 |
| 5 | | STEM | Johnston Comm School District | Beaver Creek Elem School | 3/12/2018 |
| 5 | Such a great teacher! He really got my son interested in fencing. Very pleased with how much more involved my son became after the first session. | Fencing | Loveland Parks and Recreation | Chilson Recreation Center | 3/14/2018 |
| 4.5 | My 2nd grader LOVED this course!! We'd give it a 5! | Chess | No District MN | Cologne Academy | 3/14/2018 |
| 5 | My son continues to love this class and will take it any time it is offered. | Chess | No District MN | Cologne Academy | 3/14/2018 |
| 4.5 | | STEM with LEGO® Bricks | No District MN | ST. VINCENT DE PAUL | 3/14/2018 |
| 5 | Shane would talk about his teacher and seems to really like him. | Chess | WACONIA PUBLIC SCHOOL DISTRICT | SOUTHVIEW ELEMENTARY - Waconia | 3/14/2018 |
| 5 | My sons only complaint was he didn't want it to end! | Chess | No District MN | Cologne Academy | 3/14/2018 |
| 5 | My son Jack loves his fencing class and enjoys this instructor. He's been his favorite instructor since he's been in fencing. | Fencing | WESTONKA PUBLIC SCHOOL DISTRICT | GRANDVIEW MIDDLE SCHOOL | 3/14/2018 |
| 1 | [Rate: Poor] There was absolutely no instruction with this class and the "instructor" was not very kind to the kids and allowed other kids to be rude to our younger children while she stood by and watched. | Robotics | MINNETONKA PUBLIC SCHOOL DISTRICT | GROVELAND ELEMENTARY - Minnetonka | 3/14/2018 |
| 5 | Is learning and really enjoys the class and teacher! | Chess | BUFFALO-HANOVER-MONTROSE PUBLIC SCHOOL DISTRICT | DISCOVERY ELEMENTARY - Buffalo | 3/14/2018 |
| 5 | | Chess | WACONIA PUBLIC SCHOOL DISTRICT | SOUTHVIEW ELEMENTARY - Waconia | 3/14/2018 |
| 5 | | Chess | WESTONKA PUBLIC SCHOOL DISTRICT | HILLTOP PRIMARY SCHOOL - Westonka | 3/14/2018 |
| 5 | My son absolutely loved this course, and greatly looked forward to it every week. Please continue to bring things like this to St Vincent de Paul! | STEM with LEGO® Bricks | No District MN | ST. VINCENT DE PAUL | 3/14/2018 |
| 4.5 | | Chess | No District MN | PARNASSUS PREP | 3/14/2018 |
| 5 | | Chess | DELANO PUBLIC SCHOOL DISTRICT | DELANO ELEMENTARY | 3/14/2018 |
| 5 | John did a great job this session teaching new skills while integrating new students. | Fencing | WESTONKA PUBLIC SCHOOL DISTRICT | GRANDVIEW MIDDLE SCHOOL | 3/14/2018 |
| 4.5 | Do you think next year they can open the class up to 6th Graders? | Fencing | WESTONKA PUBLIC SCHOOL DISTRICT | GRANDVIEW MIDDLE SCHOOL | 3/14/2018 |
| 5 | Wonderful and patient with a group of boys with a ton of energy! | Chess | BUFFALO-HANOVER-MONTROSE PUBLIC SCHOOL DISTRICT | DISCOVERY ELEMENTARY - Buffalo | 3/14/2018 |
| 5 | | Chess | WESTONKA PUBLIC SCHOOL DISTRICT | HILLTOP PRIMARY SCHOOL - Westonka | 3/14/2018 |
| 5 | Our son really loves the chess class! | Chess | No District MN | PARNASSUS PREP | 3/14/2018 |
| 5 | | STEM with LEGO® Bricks | NORTHFIELD PUBLIC SCHOOL DISTRICT | BRIDGEWATER ELEMENTARY | 3/14/2018 |
| 5 | | Chess | No District MN | Cologne Academy | 3/14/2018 |
| 5 | | STEM with LEGO® Bricks | NORTHFIELD PUBLIC SCHOOL DISTRICT | BRIDGEWATER ELEMENTARY | 3/15/2018 |
| 4.5 | | STEM with LEGO® Bricks | No District MN | ST. VINCENT DE PAUL | 3/15/2018 |
| 5 | | Chess | DELANO PUBLIC SCHOOL DISTRICT | DELANO ELEMENTARY | 3/15/2018 |
| 5 | My child loves chess and he continues to attend because of the coaching. | Chess | BUFFALO-HANOVER-MONTROSE PUBLIC SCHOOL DISTRICT | DISCOVERY ELEMENTARY - Buffalo | 3/15/2018 |
| 5 | My son said he wanted to continue fencing,but only if he could haveJohn as his teacher.:) | Fencing | WEST ST. PAUL-MENDOTA HTS.-EAGAN | SOMERSET ELEMENTARY | 3/16/2018 |
| 5 | John was great! We've signed up for another class. My daughter REALLY loves fencing! | Fencing | WEST ST. PAUL-MENDOTA HTS.-EAGAN | SOMERSET ELEMENTARY | 3/16/2018 |
| 5 | My son really enjoyed this class. This was his first fencing experience. | Fencing | WEST ST. PAUL-MENDOTA HTS.-EAGAN | SOMERSET ELEMENTARY | 3/16/2018 |
| 5 | Both my kids had a great time in the class! | Chess | ST. LOUIS PARK PUBLIC SCHOOL DIST. | AQUILA ELEMENTARY | 3/16/2018 |
| 4 | He really enjoyed it despite some frustrations with him being able to do it. He was sad when it ended. | STEM with LEGO® Bricks | ST. LOUIS PARK PUBLIC SCHOOL DIST. | AQUILA ELEMENTARY | 3/16/2018 |
| 5 | Great class! My son learned some new skills & he looks forward to it. | Chess | ST. LOUIS PARK PUBLIC SCHOOL DIST. | AQUILA ELEMENTARY | 3/16/2018 |
| 5 | | Chess | ST. LOUIS PARK PUBLIC SCHOOL DIST. | AQUILA ELEMENTARY | 3/16/2018 |
| 5 | Hanover program is so great! The teacher is amazing with the kiddos! | Chess | BUFFALO-HANOVER-MONTROSE PUBLIC SCHOOL DISTRICT | HANOVER ELEMENTARY | 3/16/2018 |
| 4 | My son loved it. Wish they had more consistent instructors so they got to know the kids and their levels but they were great. | Chess | BUFFALO-HANOVER-MONTROSE PUBLIC SCHOOL DISTRICT | HANOVER ELEMENTARY | 3/16/2018 |
| 3.5 | my son likes chess & wants learn more | Chess | MANKATO PUBLIC SCHOOL DISTRICT | HOOVER ELEMENTARY - Mankato | 3/16/2018 |
| 5 | We love that our kids have this opportunity, such a great mind game and taught very well-my boys have learned a lot about the game, it's fun to be beat by my 7 year old in a game of chess! | Chess | WESTONKA PUBLIC SCHOOL DISTRICT | HILLTOP PRIMARY SCHOOL - Westonka | 3/17/2018 |
| 5 | They enjoyed sharing what they had learned with us and want to play chess at home on our chess/checkers table. | Chess | BUFFALO-HANOVER-MONTROSE PUBLIC SCHOOL DISTRICT | HANOVER ELEMENTARY | 3/19/2018 |
| 5 | | Chess | MANKATO PUBLIC SCHOOL DISTRICT | HOOVER ELEMENTARY - Mankato | 3/20/2018 |
| 4 | Would love to see more students at AQ encouraged to try tournaments! | Chess | ST. LOUIS PARK PUBLIC SCHOOL DIST. | AQUILA ELEMENTARY | 3/20/2018 |
| 3.5 | It was a nice class and Chris gave them good technical advice. My son enjoyed it but it seemed like the class was slow because the other kids weren't engaged. Chris had a tough job with keeping them interested but safe at the same time. The class could probably use more "game" strategies for this age group. | Fencing | New Hope Parks and Recreation | CRYSTAL COMMUNITY CENTER | 3/20/2018 |
| 3.5 | I am not sure if this is the person who began the class or ended it. The instructor who ended the session was wonderful. The person who began not so much. | Chess | ST. LOUIS PARK PUBLIC SCHOOL DIST. | AQUILA ELEMENTARY | 3/21/2018 |
| 4.5 | | Chess | ST. VRAIN VALLEY RE 1J | ST. VRAIN COMMUNITY MONTESSORI SCHOOL | 3/21/2018 |
| 5 | | Chess | ST. VRAIN VALLEY RE 1J | ST. VRAIN COMMUNITY MONTESSORI SCHOOL | 3/21/2018 |
| 5 | | STEM | Urbandale Comm School District | Olmsted Elementary School | 3/21/2018 |
| 5 | My son really enjoyed this class. | Chess | BUFFALO-HANOVER-MONTROSE PUBLIC SCHOOL DISTRICT | HANOVER ELEMENTARY | 3/21/2018 |
| 4 | | Chess | Urbandale Comm School District | Valerius Elementary School | 3/21/2018 |
| 5 | Thank you | Chess | No District MN | Annunciation | 3/21/2018 |
| 4 | | STEM with LEGO® Bricks | No District MN | OUR LADY OF THE PRAIRIE | 3/21/2018 |
| 5 | We enjoy Bruce's structure yet freedom in the class. He's very good with the kids! | Fencing | SOUTH WASHINGTON COUNTY SCHOOL DIST | DISTRICT PROGRAM CENTER | 3/21/2018 |
| 5 | | Chess | No District MN | Annunciation | 3/21/2018 |
| 5 | | Chess | SOUTH WASHINGTON COUNTY SCHOOL DIST | VALLEY CROSSING ELEMENTARY | 3/21/2018 |
| 5 | | Fencing | SOUTH WASHINGTON COUNTY SCHOOL DIST | DISTRICT PROGRAM CENTER | 3/21/2018 |
| 5 | | Fencing | SOUTH WASHINGTON COUNTY SCHOOL DIST | DISTRICT PROGRAM CENTER | 3/21/2018 |
| 5 | My daughter Emma really enjoys the class & her coach's instruction! | Fencing | SOUTH WASHINGTON COUNTY SCHOOL DIST | DISTRICT PROGRAM CENTER | 3/21/2018 |
| 3 | Coach Bruce is awesome (5 stars). The reason for fewer stars is that each new session has students new to fencing...and necessary time is allocated to their introduction to skills while returning students don't have instruction to improve their craft during that time. It would be great to differentiate the classes based on experience. | Fencing | SOUTH WASHINGTON COUNTY SCHOOL DIST | DISTRICT PROGRAM CENTER | 3/21/2018 |
| 5 | He really enjoys fencing and looks forward to tournaments. He likes how this session the advanced kids are practicing against each other for more of a challenge. | Fencing | SOUTH WASHINGTON COUNTY SCHOOL DIST | DISTRICT PROGRAM CENTER | 3/21/2018 |
| 4 | | STEM | Urbandale Comm School District | Webster Elementary - Urbandale | 3/21/2018 |
| 5 | My son learned a lot in his first chess tournament. Thank you for providing the opportunity. | TOURNAMENTS: Chess | OSSEO PUBLIC SCHOOL DISTRICT | WEAVER LAKE SCIENCE MATH and TECH SCHOOL | 3/21/2018 |
| 5 | My son loves this class! | Chess | SOUTH WASHINGTON COUNTY SCHOOL DIST | VALLEY CROSSING ELEMENTARY | 3/21/2018 |
| 5 | She was really nice and taught the kids a lot. | Chess | Urbandale Comm School District | Rolling Green Elementary School | 3/21/2018 |
| 5 | | Chess | SOUTH WASHINGTON COUNTY SCHOOL DIST | VALLEY CROSSING ELEMENTARY | 3/21/2018 |
| 5 | My son has learned at lot and the instructor has been very patient and helpful for him | Chess | Urbandale Comm School District | Webster Elementary - Urbandale | 3/21/2018 |
| 5 | Excellent organizer and encouraging the younger kids | TOURNAMENTS: Chess | OSSEO PUBLIC SCHOOL DISTRICT | WEAVER LAKE SCIENCE MATH and TECH SCHOOL | 3/21/2018 |
| 5 | Will loved chess class! | Chess | No District MN | Annunciation | 3/21/2018 |
| 5 | | Chess | Urbandale Comm School District | Karen Acres Elementary School | 3/21/2018 |
| 5 | Dawn is very patient with all the kids and my son really enjoys his time in chess. | Chess | NEW PRAGUE AREA SCHOOLS | EAGLE VIEW - New Prague | 3/21/2018 |
| 5 | | TOURNAMENTS: Chess | OSSEO PUBLIC SCHOOL DISTRICT | WEAVER LAKE SCIENCE MATH and TECH SCHOOL | 3/21/2018 |
| 5 | Very calm and a good teacher | Fencing | Urbandale Comm School District | Urbandale Middle School | 3/21/2018 |
| 5 | Managed all the kids really well | Fencing | Urbandale Comm School District | Urbandale Middle School | 3/21/2018 |
| 5 | Great experience to my son, Max. We would love to have this lesson again when available. | Fencing | SOUTH WASHINGTON COUNTY SCHOOL DIST | DISTRICT PROGRAM CENTER | 3/21/2018 |
| 5 | My daughter loves this class. She has been applying ideas from this class into other parts of her play at home. Thanks for helping spark her love of engineering! | STEM with LEGO® Bricks | No District MN | OUR LADY OF THE PRAIRIE | 3/21/2018 |
| 4 | | Chess | SOUTH WASHINGTON COUNTY SCHOOL DIST | VALLEY CROSSING ELEMENTARY | 3/21/2018 |
| 3 | He said there were different teachers and he didn't like that? | STEM with LEGO® Bricks | PRINCETON PUBLIC SCHOOL DISTRICT | SOUTH PRIMARY SCHOOL - Princeton | 3/22/2018 |
| 3 | | Fencing | SOUTH WASHINGTON COUNTY SCHOOL DIST | DISTRICT PROGRAM CENTER | 3/22/2018 |
| 4.5 | | Fencing | SOUTH WASHINGTON COUNTY SCHOOL DIST | DISTRICT PROGRAM CENTER | 3/22/2018 |
| 5 | Excellent work! My son was always excited to go and learned some new moves. Thanks tons! | Chess | NEW PRAGUE AREA SCHOOLS | FALCON RIDGE - New Prague | 3/22/2018 |
| 3 | My child missed a few due to illness, weather, and braces. He was the oldest and the instructors made sure he was also be challenged while the younger students were learning techniques my child has already mastered. | Fencing | Urbandale Comm School District | Urbandale Middle School | 3/22/2018 |
| 3 | | Fencing | Urbandale Comm School District | Urbandale Middle School | 3/22/2018 |
| 3 | | Chess | NEW PRAGUE AREA SCHOOLS | FALCON RIDGE - New Prague | 3/22/2018 |
| 5 | My son loved the class and the instructor pushed him to do more and think creatively. | STEM with LEGO® Bricks | DELANO PUBLIC SCHOOL DISTRICT | DELANO ELEMENTARY | 3/22/2018 |
| 5 | | Chess | Urbandale Comm School District | Valerius Elementary School | 3/22/2018 |
| 5 | | TOURNAMENTS: Chess | OSSEO PUBLIC SCHOOL DISTRICT | WEAVER LAKE SCIENCE MATH and TECH SCHOOL | 3/22/2018 |
| 5 | | Chess | Urbandale Comm School District | Karen Acres Elementary School | 3/22/2018 |
| 4.5 | | Fencing | Urbandale Comm School District | Urbandale Middle School | 3/22/2018 |
| 4.5 | | Fencing | Urbandale Comm School District | Urbandale Middle School | 3/22/2018 |
| 5 | | Chess | SOUTH WASHINGTON COUNTY SCHOOL DIST | VALLEY CROSSING ELEMENTARY | 3/22/2018 |
| 5 | Great class, great instructor! Thank you for such a wonderful introduction to chess! | Chess | NEW PRAGUE AREA SCHOOLS | FALCON RIDGE - New Prague | 3/22/2018 |
| 5 | My daughter really enjoys the class and she likes to earn the chess money as well. | Chess | SOUTH WASHINGTON COUNTY SCHOOL DIST | VALLEY CROSSING ELEMENTARY | 3/22/2018 |
| 5 | Bruce does an amazing job with the kids and all of their ability levels! | Fencing | SOUTH WASHINGTON COUNTY SCHOOL DIST | DISTRICT PROGRAM CENTER | 3/22/2018 |
| 4 | | Chess | No District MN | Annunciation | 3/22/2018 |
| 5 | My daughter is in 1st grade and had never played chess before. She loved it! She's asked to sign up for it again. Thanks for offering it! | Chess | Johnston Comm School District | Beaver Creek Elem School | 3/22/2018 |
| 5 | | Chess | Johnston Comm School District | Beaver Creek Elem School | 3/22/2018 |
| 5 | 5-my son really enjoyed this class. He love that he got to play chess and also have a reward system tied to it. He'd love to be a part of the next chess class but he's afraid the teacher would be different. He really enjoyed instructor of this course. | Chess | Johnston Comm School District | Beaver Creek Elem School | 3/22/2018 |
| 5 | I played last night with my son for 1st time in a long time. He is 8 and I am amazed at his ability. He learned a lot. Thank you for taking the time. | Chess | Johnston Comm School District | Beaver Creek Elem School | 3/23/2018 |
| 4 | Group management was often an issue. | Chess | Urbandale Comm School District | Webster Elementary - Urbandale | 3/23/2018 |
| 5 | My son has loved this class and I has learned a lot! He is already signed up for the following session. | Chess | SOUTH WASHINGTON COUNTY SCHOOL DIST | RED ROCK ELEMENTARY | 3/23/2018 |
| 5 | | STEM | Johnston Comm School District | Horizon Elementary | 3/23/2018 |
| 4.5 | | STEM with LEGO® Bricks | Norwalk Comm School District | Lakewood Elementary School | 3/23/2018 |
| 5 | We appreciate having activities and sports offered right after school at Lawson. Our son enjoys it and doesn't conflict with evening events. | Sports | Johnston Comm School District | Lawson Elementary School | 3/23/2018 |
| 5 | | STEM with LEGO® Bricks | Norwalk Comm School District | Oviatt Elementary School | 3/23/2018 |
| 5 | The course was great however there was a cancelled session that never got rescheduled. | Sports | Johnston Comm School District | Timber Ridge Elementary | 3/23/2018 |
| 5 | Jadd really loved the class. He was always excited when he got home. Thank you for offering it. | STEM with LEGO® Bricks | MANKATO PUBLIC SCHOOL DISTRICT | JEFFERSON ELEMENTARY - Mankato | 3/23/2018 |
| 5 | Ben is obviously passionate about chess and my son liked learning from him. | Chess | Johnston Comm School District | Horizon Elementary | 3/23/2018 |
| 5 | | STEM with LEGO® Bricks | Johnston Comm School District | Beaver Creek Elem School | 3/23/2018 |
| 4.5 | my child loves legos so this is a highlight of his week while in session. It was disappointing to have a last minute cancellation but appreciate that it was actually made up. | STEM with LEGO® Bricks | NORTHFIELD PUBLIC SCHOOL DISTRICT | BRIDGEWATER ELEMENTARY | 3/23/2018 |
| 2 | | STEM with LEGO® Bricks | Johnston Comm School District | Beaver Creek Elem School | 3/23/2018 |
| 4 | My only complaint is that the class that was cancelled because of weather was never made up. | STEM with LEGO® Bricks | Norwalk Comm School District | Lakewood Elementary School | 3/23/2018 |
| 4 | Both my kids enjoyed the class and Mr Ben. I wish there had been a way for parents to get in to the school at pick up time so we had a chance to talk to the instructor and see a bit of the class. | Chess | Johnston Comm School District | Horizon Elementary | 3/23/2018 |
| 5 | | STEM with LEGO® Bricks | Norwalk Comm School District | Oviatt Elementary School | 3/23/2018 |
| 5 | My son loved this class! He looked forward to going to it each week. | Sports | Johnston Comm School District | Lawson Elementary School | 3/23/2018 |
| 5 | Thank you, they had a great time | Chess | Johnston Comm School District | Timber Ridge Elementary | 3/23/2018 |
| 4.5 | She is very nice, but very soft spoken, so the naughty kids ran the show. | Fencing | Urbandale Comm School District | Urbandale Middle School | 3/23/2018 |
| 4.5 | Very nice, but used verbiage the kids don't understand. In the tournament none of the kids know what they did right or wrong or what to do differently. Overall both coaches were kind, but didn't have authority over the class and sometimes it takes a few to ruin it for everyone. | Fencing | Urbandale Comm School District | Urbandale Middle School | 3/23/2018 |
| 4 | | Sports | Johnston Comm School District | Henry A Wallace Elementary School | 3/23/2018 |
| 5 | | TOURNAMENTS: Chess | OSSEO PUBLIC SCHOOL DISTRICT | WEAVER LAKE SCIENCE MATH and TECH SCHOOL | 3/24/2018 |
| 5 | | Fencing | SOUTH WASHINGTON COUNTY SCHOOL DIST | DISTRICT PROGRAM CENTER | 3/24/2018 |
| 5 | Our daughter really enjoyed the class. | STEM with LEGO® Bricks | Urbandale Comm School District | Olmsted Elementary School | 3/24/2018 |
| 5 | | STEM with LEGO® Bricks | Norwalk Comm School District | Lakewood Elementary School | 3/24/2018 |
| 5 | Had fun, learned proper techniques | Sports | Johnston Comm School District | Lawson Elementary School | 3/25/2018 |
| 3.5 | Loves the LEGO classes, good class size. Sometimes we've Missed a class or two due to weekend travel since these are often on Fridays at Lawson | STEM with LEGO® Bricks | Johnston Comm School District | Lawson Elementary School | 3/25/2018 |
| 5 | | STEM | Johnston Comm School District | Horizon Elementary | 3/25/2018 |
| 3.5 | He seemed to enjoy the class but there was miscommunication on the first day of where he was to go after class. As a parent, I feel that there was lack of communication all around. My son is not the type to offer many details when I ask so I know nothing of what went on during this class. | STEM | Johnston Comm School District | Horizon Elementary | 3/25/2018 |
| 5 | My son was so engaged in this class. He talked about all of the concepts he learned. | STEM with LEGO® Bricks | Norwalk Comm School District | Oviatt Elementary School | 3/25/2018 |
| 5 | my son really enjoyed building the lego cars - he said he had a lot of fun! | STEM with LEGO® Bricks | Norwalk Comm School District | Lakewood Elementary School | 3/25/2018 |
| 3.5 | Really liked the class and the projects. Thought the classes should have gone longer as they really didn't have the time each session to do the more complex projects. Also would be easier on the work schedule to have it go until 5 pm instead of 4pm | STEM with LEGO® Bricks | MANKATO PUBLIC SCHOOL DISTRICT | JEFFERSON ELEMENTARY - Mankato | 3/26/2018 |
| 3 | He said he really didn't get much out of the class and was never able to complete even one vehicle. We thought he'd get to bring home what he'd made or something of the sort, so he was disappointed in not being able to complete anything or have anything to show for what he did learn. We most likely would not sign him up for another similar class. | STEM with LEGO® Bricks | Johnston Comm School District | Lawson Elementary School | 3/26/2018 |
| 2.5 | My child actually enjoyed the substitute instructor more than Travis. | STEM with LEGO® Bricks | DELANO PUBLIC SCHOOL DISTRICT | DELANO ELEMENTARY | 3/26/2018 |
| 5 | I had Luke teach my Junior Basketball at Hoover and he was fantastic! He had great 'classroom' control and had the kids do a lot of drills that were structured in a fun way. The kids really enjoyed the class | Sports | ANOKA-HENNEPIN SCHOOL DISTRICT | HOOVER ELEMENTARY-Anoka | 3/26/2018 |
| 5 | | Sports | Johnston Comm School District | Henry A Wallace Elementary School | 3/26/2018 |
| 5 | | Chess | No District MN | All Saints - Lakeville | 3/26/2018 |
| 5 | | Chess | No District MN | All Saints - Lakeville | 3/26/2018 |
| 5 | | Chess | No District MN | All Saints - Lakeville | 3/26/2018 |
| 4 | Combining Legos with racers was a big hit! | STEM with LEGO® Bricks | No District MN | OUR LADY OF THE PRAIRIE | 3/26/2018 |
| 5 | | STEM with LEGO® Bricks | Johnston Comm School District | Beaver Creek Elem School | 3/27/2018 |
| 4.5 | | STEM with LEGO® Bricks | JORDAN PUBLIC SCHOOL DISTRICT | JORDAN ELEMENTARY | 3/27/2018 |
| 5 | Our Kindergartner has been excited about this program from the start and seemed to learn more each week in terms of thinking ahead and strategy. It has also been helping him learn that you don't always win everything, and that is important too. Only thing that was confusing us was what the chess dollars were and if there were for later use or reward? Also, some sort of end of session feedback might be nice about what the teacher observed to help parents continue to work on even general, if not chess-related, skills | Chess | Ankeny Comm School District | Rock Creek Elementary | 3/27/2018 |
| 4 | We love Nathaniel! I think the hardest part is keeping kids that have some experience engaged and learned by while kids new to the game learn as well | Chess | Ankeny Comm School District | Crocker Elementary School | 3/27/2018 |
| 5 | We are so going to miss Nathaniel this fencing season. We were very disappointed he wasn't teaching next round. | Fencing | Ankeny Comm School District | Parkview Middle School | 3/27/2018 |
| 5 | Cooper had a great time. Wants to sign up for another session. | Robotics | Ankeny Comm School District | Crocker Elementary School | 3/27/2018 |
| 5 | They thought she was very nice and fun and knew a lot! | Robotics | Ankeny Comm School District | Westwood Elementary School | 3/27/2018 |
| 5 | Terry enjoyed learning from and working with Monica! | Robotics | Ankeny Comm School District | Northeast Elementary | 3/27/2018 |
| 5 | Enjoyed very much! | Fencing | Ankeny Comm School District | Parkview Middle School | 3/27/2018 |
| 4 | My son enjoyed the class. The instructor mentioned emailing me info about tournaments around the area (for example, at libraries) and never did. I plan to enroll my son in the next session and possibly my older son as well. As a homeschool family, it's kind of a pain to take them into a school right when it's letting out. It'd be nice to have this offered elsewhere as well, but understand you'd get your biggest attendance right at a school. | Chess | Ankeny Comm School District | Westwood Elementary School | 3/27/2018 |
| 5 | He would like to go more often! | Chess | Ankeny Comm School District | East Elementary - Ankeny | 3/27/2018 |
| 5 | | Robotics | Ankeny Comm School District | Rock Creek Elementary | 3/27/2018 |
| 5 | | Robotics | Ankeny Comm School District | Southeast Elementary School | 3/27/2018 |
| 5 | Wonderful teacher!! | Fencing | Ankeny Comm School District | Parkview Middle School | 3/27/2018 |
| 5 | He did a wonderful job. I could not be more impressed | Fencing | Ankeny Comm School District | Parkview Middle School | 3/27/2018 |
| 3 | | Robotics | Ankeny Comm School District | Northeast Elementary | 3/27/2018 |
| 5 | | Robotics | Ankeny Comm School District | Southeast Elementary School | 3/27/2018 |
| 5 | Great experience!!! He did a great job keeping the kids interested and making sure they understood what they were doing and why. My daughter had an excellent time! We will definitely be signing up again! | Fencing | Ankeny Comm School District | Parkview Middle School | 3/27/2018 |
| 5 | | Chess | SOUTH WASHINGTON COUNTY SCHOOL DIST | NUEVAS FRONTERAS ELEMENTARY | 3/27/2018 |
| 5 | She never said anything negative about him | Chess | Ankeny Comm School District | Rock Creek Elementary | 3/27/2018 |
| 5 | He does a great job with kids and is very personable. | Fencing | Ankeny Comm School District | Parkview Middle School | 3/27/2018 |
| 4.5 | Would Be nice to have info sent home or emailed telling parents what concepts they cover each week | Robotics | Ankeny Comm School District | Crocker Elementary School | 3/27/2018 |
| 3.5 | My daughter loved the class, she would get frustrated on occasion about not having enough time to complete the daily robot but loved the interaction with her teammates. If they got lost (they were younger) they felt the instructor was busy helping other groups, but they admit that they didn't speak up as much as others. Our daughter learned that she needs to be more vocal when she needs help. | Robotics | Ankeny Comm School District | Prairie Trail Elementary | 3/27/2018 |
| 4 | | Robotics | Ankeny Comm School District | Crocker Elementary School | 3/28/2018 |
| 5 | She really likes Coach, has a lot of fun, and is motivated to keep earning armbands and improving. | Fencing | Ankeny Comm School District | Parkview Middle School | 3/28/2018 |
| 5 | | Robotics | Ankeny Comm School District | Prairie Trail Elementary | 3/28/2018 |
| 4 | | STEM with LEGO® Bricks | ELK RIVER PUBLIC SCHOOL DISTRICT | MEADOWVALE ELEMENTARY | 3/28/2018 |
| 5 | My son really loved the class and we will be signing him up for the next session! | STEM with LEGO® Bricks | ELK RIVER PUBLIC SCHOOL DISTRICT | MEADOWVALE ELEMENTARY | 3/28/2018 |
| 4 | | Robotics | Ankeny Comm School District | Prairie Trail Elementary | 3/28/2018 |
| 5 | My son looked forward to this class every week! He always wanted to "practice" and play dad when he got home. It has greatly helped not only his excitement but knowledge of chess! Love this class 🙂 | Chess | Ankeny Comm School District | Northeast Elementary | 3/28/2018 |
| 5 | My son loved going to chess and he learned a lot in the class. The cost of the class is pretty expensive even though it comes with a $50 online chess membership. We rarely used it and would prefer a cheaper class with out this included. | Chess | Ankeny Comm School District | Westwood Elementary School | 3/28/2018 |
| 4.5 | My son said the instructor was very nice. I think the course is priced high, especially if we want to join the course each session. I'd feel more comfortable paying $50 for a 6-8 week session. Making it affordable for families with multiple children. | Robotics | Ankeny Comm School District | Westwood Elementary School | 3/28/2018 |
| 2.5 | | Robotics | Ankeny Comm School District | Northeast Elementary | 3/28/2018 |
| 5 | | STEM with LEGO® Bricks | PRINCETON PUBLIC SCHOOL DISTRICT | SOUTH PRIMARY SCHOOL - Princeton | 3/28/2018 |
| 4 | | Robotics | Ankeny Comm School District | Rock Creek Elementary | 3/29/2018 |
| 4 | | Robotics | Ankeny Comm School District | Rock Creek Elementary | 3/29/2018 |
| 4 | | Robotics | Ankeny Comm School District | Southeast Elementary School | 3/30/2018 |
| 3 | He did two of the junior robotics classes back to back and enjoyed the first one a ton! We thought the second one would be different. It sounded like it was the same, so he didn't enjoy it the second time as much. (Not a criticism of the class in general, but more communication on what will be covered in each session would have been nice. That way we would have known not to sign him up for it again.) | Robotics | Ankeny Comm School District | Rock Creek Elementary | 3/30/2018 |
| 5 | | STEM | Urbandale Comm School District | Olmsted Elementary School | 3/31/2018 |
| 5 | The kids really liked working w Jacob | Chess | WESTONKA PUBLIC SCHOOL DISTRICT | SHIRLEY HILLS PRIMARY SCHOOL | 3/31/2018 |
| 5 | Isaac enjoyed this program. I like the one hour, multiple week format that works well with other extracurricular activities. It is tough getting information out of them as to what went on, but the fact that he did not grumble a bit means he had a good time. Every now and then something will slip that he learned. Great job! | STEM with LEGO® Bricks | Norwalk Comm School District | Lakewood Elementary School | 4/1/2018 |
| 5 | | STEM with LEGO® Bricks | Norwalk Comm School District | Oviatt Elementary School | 4/1/2018 |
| 4 | | Robotics | Ankeny Comm School District | Southeast Elementary School | 4/2/2018 |
| 5 | | Chess | WESTONKA PUBLIC SCHOOL DISTRICT | SHIRLEY HILLS PRIMARY SCHOOL | 4/3/2018 |
| 5 | 5 - excellent!! we have signed up for more | Fencing | Ankeny Comm School District | Parkview Middle School | 4/3/2018 |
| 5 | Our son struggled with the kids self judging the tournament. He didn't think it was fair. We tried explaining that learning to judge is part of the class. Overall he loved the class, the coach was amazing, and he is looking forward to fencing classes in the future. | Fencing | Ankeny Comm School District | Parkview Middle School | 4/3/2018 |
| 4.5 | Really enjoyed the class. Did not get to finish the week's project and then just started new one the next week. would have been nice to let them see their finished creation and how it worked. also would have been nice for the parents to see what they were doing somehow...pictures, notes, anything really. | Robotics | Ankeny Comm School District | Northeast Elementary | 4/4/2018 |
| 5 | | TOURNAMENTS: Chess | OSSEO PUBLIC SCHOOL DISTRICT | WEAVER LAKE SCIENCE MATH and TECH SCHOOL | 4/5/2018 |
| 4.5 | It would be great to see the pictures of what they made or come home with a little info on the class | Robotics | MINNETONKA PUBLIC SCHOOL DISTRICT | DEEPHAVEN | 4/5/2018 |
| 5 | | Robotics | MINNETONKA PUBLIC SCHOOL DISTRICT | EXCELSIOR ELEMENTARY | 4/5/2018 |
| 5 | | Robotics | MINNETONKA PUBLIC SCHOOL DISTRICT | EXCELSIOR ELEMENTARY | 4/5/2018 |
| 4 | | Robotics | MINNETONKA PUBLIC SCHOOL DISTRICT | EXCELSIOR ELEMENTARY | 4/5/2018 |
| 5 | | Robotics | MINNETONKA PUBLIC SCHOOL DISTRICT | MINNEWASHTA ELEMENTARY | 4/5/2018 |
| 5 | I wish Minnewashta had the Elite chess class. Our child desires tougher competition, but the elite chess classes are not offered at his school and the other site times overlap w/ his school end time. | Robotics | MINNETONKA PUBLIC SCHOOL DISTRICT | MINNEWASHTA ELEMENTARY | 4/5/2018 |
| 3 | My son, a kindergartner, had some negative experiences being teased and intimidated by older kids during chess. It would helpful to the teacher to have more assistance overseeing group of kids of varying ages or option of dividing younger and older kids into different groups. Otherwise, it seems like it has been a positive experience for my son. | Chess | Johnston Comm School District | Beaver Creek Elem School | 4/7/2018 |
| 4.5 | | TOURNAMENTS: Chess | LAKEVILLE PUBLIC SCHOOL DISTRICT | MCGUIRE MIDDLE SCHOOL | 4/8/2018 |
| 4.5 | | TOURNAMENTS: Chess | LAKEVILLE PUBLIC SCHOOL DISTRICT | MCGUIRE MIDDLE SCHOOL | 4/8/2018 |
| 5 | Excellent Organizer and very much encouraging small kids. | TOURNAMENTS: Chess | LAKEVILLE PUBLIC SCHOOL DISTRICT | MCGUIRE MIDDLE SCHOOL | 4/9/2018 |
| 5 | Excellent Organizer and very much encouraging small kids. | TOURNAMENTS: Chess | LAKEVILLE PUBLIC SCHOOL DISTRICT | MCGUIRE MIDDLE SCHOOL | 4/9/2018 |
| 5 | Colby enjoyed the class | STEM with LEGO® Bricks | No District MN | All Saints - Lakeville | 4/9/2018 |
| 5 | Nolan absolutely loves Robotics and will be participating again next year! | Robotics | No District MN | NATIVITY OF MARY CATHOLIC SCHOOL | 4/9/2018 |
| 4 | My child truly enjoyed the activities during every session | STEM with LEGO® Bricks | ST. CLOUD PUBLIC SCHOOL DISTRICT | OAK HILL COMMUNITY SCHOOL - St. Cloud | 4/9/2018 |
| 3 | My son doesn't like class as much as I would like him to like. I know chess can be very excited game. But teacher couldn't fully engaged my son into the process. He always put him to play with kids with lower level skills and my son couldn't improve his skills a lot. | Chess | No District MN | PARNASSUS PREP | 4/9/2018 |
| 3 | I wish there was communication on what they did in class and what to except in the next weeks class and what the pins are for. | Robotics | No District MN | NATIVITY OF MARY CATHOLIC SCHOOL | 4/9/2018 |
| 5 | Thomas said Ms. Post was very kind and helped him with his projects. Thomas said she was very smart and really knew what she was teaching them. | Robotics | Ankeny Comm School District | Prairie Trail Elementary | 4/9/2018 |
| 4.5 | From my son: He'd like even more time in the session to do larger projects! Also, he said sometimes the "technology" didn't perform as it should. i.e. robotics errors. (Unknown to me if that was user error). | Robotics | No District MN | NATIVITY OF MARY CATHOLIC SCHOOL | 4/9/2018 |
| 5 | | STEM with LEGO® Bricks | NEW PRAGUE AREA SCHOOLS | RAVEN STREAM ELEMENTARY | 4/9/2018 |
| 3.5 | Son enjoyed the class. Repeated a few projects from fall class. Maybe have some more advanced classes, have a showcase time at the end of class. | Robotics | No District MN | NATIVITY OF MARY CATHOLIC SCHOOL | 4/9/2018 |
| 5 | | TOURNAMENTS: Chess | LAKEVILLE PUBLIC SCHOOL DISTRICT | MCGUIRE MIDDLE SCHOOL | 4/9/2018 |
| 5 | | TOURNAMENTS: Chess | LAKEVILLE PUBLIC SCHOOL DISTRICT | MCGUIRE MIDDLE SCHOOL | 4/9/2018 |
| 2.5 | | STEM with LEGO® Bricks | NEW PRAGUE AREA SCHOOLS | RAVEN STREAM ELEMENTARY | 4/10/2018 |
| 5 | Great class! My son loved it and can't wait for more like it! | STEM with LEGO® Bricks | No District MN | All Saints - Lakeville | 4/10/2018 |
| 0.5 | This teacher was absolutely horrible! Yelled at the kids, told them to shut up, not willing to work with parents, and more. I requested a call from YEL and did not receive one. I did submit a formal complaint with the kids. My sister in law also pulled her kids out of the class as well. | Chess | No District MN | PARNASSUS PREP | 4/10/2018 |
| 3 | My child didn't say much which isn't that unusual but I wish I would have known more about what was going on. | STEM with LEGO® Bricks | No District MN | All Saints - Lakeville | 4/10/2018 |
| 4 | Our son had fun in this class. We really appreciated that the final class was rescheduled after being canceled due to weather. | STEM | LAKEVILLE PUBLIC SCHOOL DISTRICT | EASTVIEW ELEMENTARY - Lakeville | 4/11/2018 |
| 5 | | STEM with LEGO® Bricks | ST. CLOUD PUBLIC SCHOOL DISTRICT | OAK HILL COMMUNITY SCHOOL - St. Cloud | 4/11/2018 |
| 5 | My child loved this program and said he would definitely give Xay the full 5 stars! | STEM | LAKEVILLE PUBLIC SCHOOL DISTRICT | EASTVIEW ELEMENTARY - Lakeville | 4/11/2018 |
| 5 | | STEM with LEGO® Bricks | No District MN | All Saints - Lakeville | 4/11/2018 |
| 5 | Engaging, enthusiastic teacher. | Sports | No District MN | Cologne Academy | 4/16/2018 |
| 5 | My son really enjoyed this and when I was able to observe, Erick was very patient with the kids. | Sports | No District MN | Cologne Academy | 4/16/2018 |
| 5 | I thought this was set up in a very positive way. Every staff member was just wonderful. My son felt disappointed in the end because he felt the electronics were not working accurately. As a whole I felt that it was a nice opportunity to try out a fencing tournament experience. I hope to convince him to try it again. I would definitely recommend this to other parents. | TOURNAMENTS: Fencing | Waukee Comm School District | Timberline School | 4/17/2018 |
| 5 | Clearly, he is passionate about his position with YEL and the students he serves. I love how he involved parents in explaining the event. He was caring with all students and offered a helping hand when needed. We are happy to have found YEL! | TOURNAMENTS: Fencing | Waukee Comm School District | Timberline School | 4/17/2018 |
| 5 | Great class! | TOURNAMENTS: Fencing | Waukee Comm School District | Timberline School | 4/17/2018 |
| 5 | He is easygoing and cheerful which helped take off that unwanted competitive edginess. | TOURNAMENTS: Fencing | Waukee Comm School District | Timberline School | 4/17/2018 |
| 3.5 | The tournament was great; however, it'd be nice if it could move at a faster pace somehow. The downtime between rounds and bouts was frustrating and led to some families being there for quite a long time. | TOURNAMENTS: Fencing | Waukee Comm School District | Timberline School | 4/17/2018 |
| 3.5 | My son really enjoyed the time he was fencing, but the day got very, very long, with too much wait time in between bouts. Maybe if there had been more equipment and referees things could have moved along more efficiently. By the end my son (who is 10) was asking if he could just be done because he was tired of waiting around so long. We did tell him he needed to stay until the end. The referees did a great job explaining calls and overall it was a good experience. | TOURNAMENTS: Fencing | Waukee Comm School District | Timberline School | 4/17/2018 |
| 5 | Very professional, great job running the fencing tournament, and emphasizing learning and having fun. | TOURNAMENTS: Fencing | Waukee Comm School District | Timberline School | 4/17/2018 |
| 5 | Despite his obvious frustrations with losing some matches, particularly early on, my son Ty still enjoyed the tournament. As a parent, I thought it was great and hope that in the future the Des Moines area could have a "holiday tournament" sometime between late November and early January like the Twin Cities. I know that the numbers of participants has not grown to the same levels as in Minnesota, but I still think many students would enjoy a tournament and electronic scoring twice a year. Thanks. | TOURNAMENTS: Fencing | Waukee Comm School District | Timberline School | 4/17/2018 |
| 4 | We've never had class w/ him. He did a fine job with the tournament though. | TOURNAMENTS: Fencing | Waukee Comm School District | Timberline School | 4/17/2018 |
| 5 | My son has really enjoyed the class and has learned a lot. The only change I would ask is that the tournament day move significantly faster. By the end of the day my son was asking to be done as it had all taken too long. | TOURNAMENTS: Fencing | Waukee Comm School District | Timberline School | 4/17/2018 |
| 5 | My daughter had a great time!! | TOURNAMENTS: Fencing | Waukee Comm School District | Timberline School | 4/17/2018 |
| 5 | | TOURNAMENTS: Fencing | Waukee Comm School District | Timberline School | 4/17/2018 |
| 4 | I would have liked to have 100% of the time dedicated to dribbling work. To my understanding, time was spent on soccer related strength training exercises and some children also spent time as goalie. I think in terms of developing players, activities centered around dribbling would have been the most beneficial.Also, two of the days that were advertised for the program were not actually offered due to the schools spring break and an school wide "earned" school off day. Factor in 1 snow day cancellation and I received roughly 60% of the classes I had signed my son up for. Due to this factor, I will probably not be enrolling my son the next time around. He did enjoy his time in the program however, but I can find more value with other programs elsewhere. | Sports | No District MN | Cologne Academy | 4/20/2018 |
| 5 | My son has been in this Chess class for the past two years. During this time, he's had at least 5 different instructors. This instructor, Craig Heirigs, has been by far the BEST chess instructor he has had. Criag keeps the group under control, interacts with each students in an engaging way, and creates a positive environment. We are extremely disappointed that Craig is not the instructor assigned for this next session. Craig has been with this group for hte past few sessions, and it can be disruptive when the instructors switch in and out throughout the year. We wish Craig would be reassigned to finish out the year with this group. | Chess | MINNETONKA PUBLIC SCHOOL DISTRICT | EXCELSIOR ELEMENTARY | 4/30/2018 |
| 4.5 | | Chess | MINNETONKA PUBLIC SCHOOL DISTRICT | GROVELAND ELEMENTARY - Minnetonka | 4/30/2018 |
| 4.5 | | Chess | MINNETONKA PUBLIC SCHOOL DISTRICT | GROVELAND ELEMENTARY - Minnetonka | 4/30/2018 |
| 4.5 | Maybe there should be more than one class offered each session. It fills up too fast | Chess | MINNETONKA PUBLIC SCHOOL DISTRICT | CLEAR SPRINGS ELEMENTARY | 4/30/2018 |
| 4.5 | Would love more info on tournaments at the beginning of the session. Gives us more time to plan ahead and ensure attendance. | Chess | MINNETONKA PUBLIC SCHOOL DISTRICT | CLEAR SPRINGS ELEMENTARY | 4/30/2018 |
| 5 | My son LOVED this class but now have a conflict Wednesday afternoons for the next couple of years. He is SO disappointed. If you could offer this on other days besides Wednesday at Excelsior, we would be so grateful! | Chess | MINNETONKA PUBLIC SCHOOL DISTRICT | EXCELSIOR ELEMENTARY | 4/30/2018 |
| 5 | | Chess | MINNETONKA PUBLIC SCHOOL DISTRICT | SCENIC HEIGHTS ELEMENTARY | 4/30/2018 |
| 5 | | Chess | MINNETONKA PUBLIC SCHOOL DISTRICT | SCENIC HEIGHTS ELEMENTARY | 4/30/2018 |
| 5 | | Chess | MINNETONKA PUBLIC SCHOOL DISTRICT | SCENIC HEIGHTS ELEMENTARY | 4/30/2018 |
| 5 | | Chess | MINNETONKA PUBLIC SCHOOL DISTRICT | EXCELSIOR ELEMENTARY | 4/30/2018 |
| 5 | | Chess | MINNETONKA PUBLIC SCHOOL DISTRICT | GROVELAND ELEMENTARY - Minnetonka | 4/30/2018 |
| 5 | | Chess | MINNETONKA PUBLIC SCHOOL DISTRICT | GROVELAND ELEMENTARY - Minnetonka | 4/30/2018 |
| 5 | My son couldn't have loved fencing more. I hope the class continues next year. | Fencing | MINNEAPOLIS PUBLIC SCHOOL DIST. | NORTHROP ELEMENTARY | 5/4/2018 |
| 4 | My son really liked Will. He was a great instructor. The only complaint my son had is that he wished the class lasted longer, as one hour was never enough time to finish the project he was working on. The fact that he wanted to stay there longer is a testament to how much fun he was having. | STEM with LEGO® Bricks | WACONIA PUBLIC SCHOOL DISTRICT | LAKETOWN ELEMENTARY | 5/4/2018 |
| 0.5 | I had to drive my son there from a different elementary school because it got cancelled at our wchool where i signed him up. I stayed to wait, was not approached by staff until 30 minutes into class. He spent most of his time attempting to control kids, which wasn't working. Frustrated that I spent so much money for this class. He literally played/build legos for 20 minutes of 60 minute class. Waste of my time and money. My son was one of two that was actually listening to Will. He stayed every class was like that, and didn't enjoy or want to attend again. | STEM with LEGO® Bricks | WACONIA PUBLIC SCHOOL DISTRICT | LAKETOWN ELEMENTARY | 5/4/2018 |
| 5 | Kid's Company Lead at Falcon Ridge said Jim is doing a great job with Track and Field, Chess and Basketball.  She said he is great with the kids! | Sports | NEW PRAGUE AREA SCHOOLS | FALCON RIDGE - New Prague | 5/7/2018 |
| 2 | | Sports | NEW PRAGUE AREA SCHOOLS | EAGLE VIEW - New Prague | 5/7/2018 |
| 5 | My son enjoyed it! | Sports | NEW PRAGUE AREA SCHOOLS | EAGLE VIEW - New Prague | 5/7/2018 |
| 5 | My son looks forward to his Lego classes every week! | STEM with LEGO® Bricks | No District MN | Cologne Academy | 5/7/2018 |
| 5 | Wonderful coach! Very inspiring and my kids look forward to chess every week. | TOURNAMENTS: Chess | OWATONNA PUBLIC SCHOOL DISTRICT | OWATONNA JUNIOR HIGH | 5/7/2018 |
| 5 | | TOURNAMENTS: Chess | OWATONNA PUBLIC SCHOOL DISTRICT | OWATONNA JUNIOR HIGH | 5/7/2018 |
| 4.5 | | Sports | NEW PRAGUE AREA SCHOOLS | FALCON RIDGE - New Prague | 5/7/2018 |
| 5 | | Fencing | ST. PETER PUBLIC SCHOOL DISTRICT | ST. PETER COMMUNITY EDUCATION CENTER | 5/7/2018 |
| 5 | | TOURNAMENTS: Chess | LAKEVILLE PUBLIC SCHOOL DISTRICT | MCGUIRE MIDDLE SCHOOL | 5/7/2018 |
| 5 | Great strategy help | TOURNAMENTS: Chess | LAKEVILLE PUBLIC SCHOOL DISTRICT | MCGUIRE MIDDLE SCHOOL | 5/7/2018 |
| 4.5 | Please have a middle school division in South Metro. There are several older siblings that want to compete. | TOURNAMENTS: Chess | LAKEVILLE PUBLIC SCHOOL DISTRICT | MCGUIRE MIDDLE SCHOOL | 5/7/2018 |
| 3.5 | | TOURNAMENTS: Chess | LAKEVILLE PUBLIC SCHOOL DISTRICT | MCGUIRE MIDDLE SCHOOL | 5/7/2018 |
| 3.5 | | Sports | NEW PRAGUE AREA SCHOOLS | EAGLE VIEW - New Prague | 5/7/2018 |
| 4 | It was well organized in general but some of the staff members were too intense during breaks ordering kids around | TOURNAMENTS: Chess | EDEN PRAIRIE PUBLIC SCHOOL DISTRICT | OAK POINT/EAGLE HEIGHTS SPAN IMMERSION | 5/7/2018 |
| 4.5 | | TOURNAMENTS: Chess | EDEN PRAIRIE PUBLIC SCHOOL DISTRICT | OAK POINT/EAGLE HEIGHTS SPAN IMMERSION | 5/7/2018 |
| 5 | | TOURNAMENTS: Chess | OWATONNA PUBLIC SCHOOL DISTRICT | OWATONNA JUNIOR HIGH | 5/8/2018 |
| 5 | | TOURNAMENTS: Chess | OWATONNA PUBLIC SCHOOL DISTRICT | OWATONNA JUNIOR HIGH | 5/8/2018 |
| 5 | | TOURNAMENTS: Chess | Waukee Comm School District | Timberline School | 5/8/2018 |
| 5 | Do you have a press release for the top placing participants to be able to submit to their local papers about their win? | TOURNAMENTS: Chess | Waukee Comm School District | Timberline School | 5/8/2018 |
| 5 | We think this course and Brian are great. We wish it was longer in length for more fencing time or there was a way to accommodate ages and skill levels better, maybe a fencing one, two, three, or have students pass like the way swim classes are taught, levels that need to be progressed through... | Fencing | ST. PETER PUBLIC SCHOOL DISTRICT | ST. PETER COMMUNITY EDUCATION CENTER | 5/8/2018 |
| 4 | | TOURNAMENTS: Chess | Waukee Comm School District | Timberline School | 5/8/2018 |
| 5 | He can't wait for another session to become available. Great job Brian, we really appreciate you helping to make this happen. | Fencing | ST. PETER PUBLIC SCHOOL DISTRICT | ST. PETER COMMUNITY EDUCATION CENTER | 5/8/2018 |
| 5 | My daughter really liked the class | Sports | NEW PRAGUE AREA SCHOOLS | EAGLE VIEW - New Prague | 5/8/2018 |
| 5 | | TOURNAMENTS: Chess | Waukee Comm School District | Timberline School | 5/8/2018 |
| 5 | | TOURNAMENTS: Chess | Waukee Comm School District | Timberline School | 5/8/2018 |
| 4.5 | Survey WinnerMay 2018 | TOURNAMENTS: Chess | Waukee Comm School District | Timberline School | 5/8/2018 |
| 5 | My son learned a lot from Mr Combs and thoroughly enjoyed his class. It is such an interesting and different subject to learn and we are greatful we get to enjoy it. | Fencing | ST. PETER PUBLIC SCHOOL DISTRICT | ST. PETER COMMUNITY EDUCATION CENTER | 5/8/2018 |
| 5 | | TOURNAMENTS: Chess | Waukee Comm School District | Timberline School | 5/10/2018 |
| 5 | | TOURNAMENTS: Chess | Waukee Comm School District | Timberline School | 5/10/2018 |
| 5 | | Sports | NEW PRAGUE AREA SCHOOLS | FALCON RIDGE - New Prague | 5/10/2018 |
| 5 | | Fencing | No District MN | PARNASSUS PREP | 5/11/2018 |
| 5 | Paddy is a great coach. He is very supportive of the students and helpful with questions. We would love to have him as our dedicated coach and even more class offerings. | Fencing | No District MN | PARNASSUS PREP | 5/11/2018 |
| 5 | It was a fabulous and fun day! | TOURNAMENTS: Chess | EDEN PRAIRIE PUBLIC SCHOOL DISTRICT | OAK POINT/EAGLE HEIGHTS SPAN IMMERSION | 5/11/2018 |
| 5 | My son really enjoys this fencing class. He wishes it was more than once a week. | Fencing | ST. PETER PUBLIC SCHOOL DISTRICT | ST. PETER COMMUNITY EDUCATION CENTER | 5/12/2018 |
| 5 | | TOURNAMENTS: Fencing | EASTERN CARVER COUNTY | CHANHASSEN HIGH SCHOOL | 5/12/2018 |
| 5 | | Fencing | No District MN | PARNASSUS PREP | 5/12/2018 |
| 5 | Mom said her son loved it! | STEM with LEGO® Bricks | No District MN | OUR LADY OF THE PRAIRIE | 5/14/2018 |
| 5 | I have to say - best Chess instructor we've had!!!!!!! | Chess | BUFFALO-HANOVER-MONTROSE PUBLIC SCHOOL DISTRICT | DISCOVERY ELEMENTARY - Buffalo | 5/14/2018 |
| 4.5 | Great tournament. Well organized and very positive coaches and directors. Only suggestion, make sure families know what time to arrive....wasn't sure if kids needed to be ready at 8:00 or arrive at 8:00. Thanks for a great event! | TOURNAMENTS: Fencing | EASTERN CARVER COUNTY | CHANHASSEN HIGH SCHOOL | 5/14/2018 |
| 5 | My son loves this class! | Robotics | No District MN | All Saints - Lakeville | 5/14/2018 |
| 5 | This was my son's first tournament. He didn't have a team but had a lor of fun. Thank you for making it easy for a very beginner fencer to follow along. | TOURNAMENTS: Fencing | EASTERN CARVER COUNTY | CHANHASSEN HIGH SCHOOL | 5/14/2018 |
| 3 | Kids with good ability in chess need a teacher who is better at chess | Chess | BUFFALO-HANOVER-MONTROSE PUBLIC SCHOOL DISTRICT | DISCOVERY ELEMENTARY - Buffalo | 5/14/2018 |
| 4.5 | | TOURNAMENTS: Fencing | EASTERN CARVER COUNTY | CHANHASSEN HIGH SCHOOL | 5/14/2018 |
| 5 | My son had a great time and even won a gold medal. | TOURNAMENTS: Fencing | EASTERN CARVER COUNTY | CHANHASSEN HIGH SCHOOL | 5/14/2018 |
| 5 | My son REALLY loves this class. I would sign him up again if it is available. | Chess | BUFFALO-HANOVER-MONTROSE PUBLIC SCHOOL DISTRICT | HANOVER ELEMENTARY | 5/14/2018 |
| 4 | | STEM with LEGO® Bricks | JORDAN PUBLIC SCHOOL DISTRICT | JORDAN ELEMENTARY | 5/14/2018 |
| 4.5 | It might be nice to rework the "club standings" to reflect the number of fencers present. If a club has a large number of kids represented, then they take top spot, especially if one club has way more people there than others. An standing based on scores averaged across fencers would maybe level the playing field a bit. | TOURNAMENTS: Fencing | EASTERN CARVER COUNTY | CHANHASSEN HIGH SCHOOL | 5/14/2018 |
| 4 | | TOURNAMENTS: Fencing | EASTERN CARVER COUNTY | CHANHASSEN HIGH SCHOOL | 5/14/2018 |
| 5 | My child always looked forward to this class and was so excited to share the pins she rec'd.Thank you! | STEM with LEGO® Bricks | No District MN | OUR LADY OF THE PRAIRIE | 5/14/2018 |
| 5 | Very interactive with kids. Positive additude. | Chess | BUFFALO-HANOVER-MONTROSE PUBLIC SCHOOL DISTRICT | HANOVER ELEMENTARY | 5/15/2018 |
| 5 | looking forward to more after school classes | STEM with LEGO® Bricks | No District MN | OUR LADY OF THE PRAIRIE | 5/15/2018 |
| 4.5 | Justin looked forward to it every week | Chess | DELANO PUBLIC SCHOOL DISTRICT | DELANO MIDDLE | 5/15/2018 |
| 5 | Engaged well with kids! Made chess even more fun! Great instructor. | Chess | DELANO PUBLIC SCHOOL DISTRICT | DELANO ELEMENTARY | 5/15/2018 |
| 4 | | Chess | DELANO PUBLIC SCHOOL DISTRICT | DELANO MIDDLE | 5/15/2018 |
| 2 | my child said the instructor didn't give them enough time to finish their work | STEM with LEGO® Bricks | HOLDINGFORD PUBLIC SCHOOL DISTRICT | HOLDINGFORD ELEMENTARY | 5/15/2018 |
| 4 | Our son really entthis class! Thank you!! | STEM with LEGO® Bricks | JORDAN PUBLIC SCHOOL DISTRICT | JORDAN ELEMENTARY | 5/15/2018 |
| 4.5 | My son like Calvin. | Chess | DELANO PUBLIC SCHOOL DISTRICT | DELANO ELEMENTARY | 5/16/2018 |
| 5 | Only complaint is my son saved up all of his "chess dollars" for a chess board he wanted, and they never brought the gifts in on the last day, so he got nothing. | Chess | WACONIA PUBLIC SCHOOL DISTRICT | SOUTHVIEW ELEMENTARY - Waconia | 5/16/2018 |
| 3.5 | | Chess | DELANO PUBLIC SCHOOL DISTRICT | DELANO ELEMENTARY | 5/16/2018 |
| 5 | We think John'has done an amazing job. My two boys can be a handful but he does a fantastic job teaching them and they really enjoy his class! | Fencing | CHARTER SCHOOL INSTITUTE | GLOBAL VILLAGE ACADEMY - FORT COLLINS | 5/16/2018 |
| 5 | My daughter has thoroughly enjoyed chess club and hopes to participate in it again when next available. | Chess | BUFFALO-HANOVER-MONTROSE PUBLIC SCHOOL DISTRICT | DISCOVERY ELEMENTARY - Buffalo | 5/16/2018 |
| 4.5 | My son just loves Laura! He wishes she taught all his classes. | STEM with LEGO® Bricks | CHARTER SCHOOL INSTITUTE | GLOBAL VILLAGE ACADEMY - FORT COLLINS | 5/16/2018 |
| 5 | My daughter has thoroughly enjoyed chess club and hopes to participate in it again when next available. | Chess | BUFFALO-HANOVER-MONTROSE PUBLIC SCHOOL DISTRICT | DISCOVERY ELEMENTARY - Buffalo | 5/16/2018 |
| 5 | Both my boys loved this class and had a great time. They both lived their instructor. She was great! | STEM with LEGO® Bricks | CHARTER SCHOOL INSTITUTE | GLOBAL VILLAGE ACADEMY - FORT COLLINS | 5/16/2018 |
| 5 | | Chess | DELANO PUBLIC SCHOOL DISTRICT | DELANO MIDDLE | 5/17/2018 |
| 5 | | Chess | WACONIA PUBLIC SCHOOL DISTRICT | SOUTHVIEW ELEMENTARY - Waconia | 5/17/2018 |
| 5 | | Chess | NEW PRAGUE AREA SCHOOLS | EAGLE VIEW - New Prague | 5/21/2018 |
| 5 | My son loved this class and can't wait to go again. | Chess | NEW PRAGUE AREA SCHOOLS | EAGLE VIEW - New Prague | 5/21/2018 |
| 5 | My son thought she was awesome. He loved staying to help clean up. | Chess | NEW PRAGUE AREA SCHOOLS | EAGLE VIEW - New Prague | 5/21/2018 |
| 5 | My son loves to go to chess classes. He improved many different skills from last 3 secessions. Thank you. I am looking forward to see you in this summer and fall too. | Chess | NEW PRAGUE AREA SCHOOLS | EAGLE VIEW - New Prague | 5/21/2018 |
| 4 | Super nice guy. Didn't know about chesskid.com but did get me the info when I asked about it. The kids really seem to enjoy him | Chess | NEW PRAGUE AREA SCHOOLS | FALCON RIDGE - New Prague | 5/21/2018 |
| 5 | | Chess | NEW PRAGUE AREA SCHOOLS | EAGLE VIEW - New Prague | 5/22/2018 |
| 5 | Great with the kidsVery patient My son loves chess club! | Chess | NEW PRAGUE AREA SCHOOLS | EAGLE VIEW - New Prague | 5/22/2018 |
| 5 | Really enjoyed it | Fencing | Loveland Parks and Recreation | Chilson Recreation Center | 5/22/2018 |
| 5 | John clearly enjoys fencing and teaching kids. My son had a great time. | Fencing | Loveland Parks and Recreation | Chilson Recreation Center | 5/22/2018 |
| 5 | | Fencing | Loveland Parks and Recreation | Chilson Recreation Center | 5/22/2018 |
| 3.5 | John was great and very knowledgeable about fencing. The tournament could have been better organized and run faster. | Fencing | Loveland Parks and Recreation | Chilson Recreation Center | 5/22/2018 |
| 5 | Jack 100% enjoyed the class. It was a great experience for him. 5 | LEGO | ELK RIVER PUBLIC SCHOOL DISTRICT | ROGERS ELEMENTARY | 5/22/2018 |
| 5 | | Fencing | Loveland Parks and Recreation | Chilson Recreation Center | 5/22/2018 |
| 4.5 | | Chess | EDINA PUBLIC SCHOOL DISTRICT | CONCORD ELEMENTARY | 5/22/2018 |
| 4.5 | | Chess | EDINA PUBLIC SCHOOL DISTRICT | CONCORD ELEMENTARY | 5/22/2018 |
| 4.5 | The instructors in the second half of the year did a good job of engaging the kids. | Chess | EDINA PUBLIC SCHOOL DISTRICT | CONCORD ELEMENTARY | 5/22/2018 |
| 4.5 | | Chess | EDINA PUBLIC SCHOOL DISTRICT | CONCORD ELEMENTARY | 5/22/2018 |
| 5 | | STEM with LEGO® Bricks | No District MN | ST. MICHAEL CATHOLIC SCHOOL | 5/23/2018 |
| 5 | Jackson loved soccer and Track this year! Thanks for the after school opportunity! | Sports | No District MN | Cologne Academy | 5/23/2018 |
| 5 | My two boys enjoyed the experience of learning all the different parts to decathlon. They found "Ick" to be fun and a great teacher. | Sports | No District MN | Cologne Academy | 5/23/2018 |
| 5 | My daughter really enjoyed the Gradnmasters of Chess! Thank You | Chess | NEW PRAGUE AREA SCHOOLS | FALCON RIDGE - New Prague | 5/23/2018 |
| 5 | Claire was really excited to tell us what she learned in her YEL classes! She was challenged, yet felt that she accomplished great things. I hope this program comes back to Norwalk. | STEM with LEGO® Bricks | Norwalk Comm School District | Oviatt Elementary School | 5/23/2018 |
| 4 | | Sports | No District MN | Cologne Academy | 5/23/2018 |
| 5 | | STEM with LEGO® Bricks | Norwalk Comm School District | Oviatt Elementary School | 5/23/2018 |
| 5 | It would be great to get a photo or two of my child with what they created so the parents have a little more insight into what they learned and created. As it stands today, I have no idea what they ended up creating, if it worked, what the creations looked like, etc. | STEM with LEGO® Bricks | Norwalk Comm School District | Oviatt Elementary School | 5/24/2018 |
| 5 | our daughter was super excited for each class! | STEM with LEGO® Bricks | Norwalk Comm School District | Lakewood Elementary School | 5/24/2018 |
| 5 | Would be nice if class ran a little later to allow working parents more time - like 4:15? | Sports | DELANO PUBLIC SCHOOL DISTRICT | DELANO ELEMENTARY | 5/24/2018 |
| 5 | | Chess | No District MN | PARNASSUS PREP | 5/24/2018 |
| 3 | Our kiddo is a 5th grader and was sad the group was mostly little ones. However, they still had a good time. | Sports | WACONIA PUBLIC SCHOOL DISTRICT | BAYVIEW ELEMENTARY | 5/24/2018 |
| 5 | From CA Director: the Track n Field/Soccer kid has been one of the best instructors ever---punctual, class management, knows how to deal with kids, etc...great job! | Sports | No District MN | Cologne Academy | 5/24/2018 |
| 5 | He enjoyed the class, asked me to enroll him again next year. | Chess | EDEN PRAIRIE PUBLIC SCHOOL DISTRICT | CEDAR RIDGE ELEMENTARY | 5/24/2018 |
| 5 | | Chess | SOUTH WASHINGTON COUNTY SCHOOL DIST | RED ROCK ELEMENTARY | 5/24/2018 |
| 4 | | Sports | WACONIA PUBLIC SCHOOL DISTRICT | BAYVIEW ELEMENTARY | 5/24/2018 |
| 3 | Our daughter had a good time with the fencing class but the larger kids make it difficult to feel like its a fair game. So my only criticism is the wide age spread which combined with free for all fighting can be demoralizing for smaller kids | Fencing | EDEN PRAIRIE PUBLIC SCHOOL DISTRICT | CENTRAL MIDDLE SCHOOL - Eden Prairie | 5/24/2018 |
| 5 | | Chess | EDEN PRAIRIE PUBLIC SCHOOL DISTRICT | OAK POINT/EAGLE HEIGHTS SPAN IMMERSION | 5/24/2018 |
| 3 | My son enjoyed learning more about chess and playing the game. The reason I gave three stars is because ,when my husband came to pick up my son and was about three minutes late along with other students, the chess teacher told my husband he needed to pay him $5.00 in cash. My husband thought he was kidding but he wasn't. My husband asked if all these other students would be paying also and he said yes. This whole incident wa odd because our school has a system set up where if we are late the school charges us/out account. I talked to some one at our school, they did a little digging and said we would nBe returned the money either in cash or by check but we have received neither and chess is now over. Very unprofessional | Chess | No District MN | PARNASSUS PREP | 5/24/2018 |
| 5 | | Sports | WACONIA PUBLIC SCHOOL DISTRICT | LAKETOWN ELEMENTARY | 5/24/2018 |
| 5 | Our child really enjoys it! | Chess | SOUTH WASHINGTON COUNTY SCHOOL DIST | RED ROCK ELEMENTARY | 5/24/2018 |
| 4.5 | Great educator and has ability to connect with kids, get their attention and energized kids to learn chess. Appreciate his great work! | Chess | No District MN | PARNASSUS PREP | 5/24/2018 |
| 5 | Both my boys had a great time with Coach Erick! Thanks for the great after school opportunity! | Sports | No District MN | Cologne Academy | 5/24/2018 |
| 3 | My son felt like he didn't learn as much "strategy" as he would have liked. It was more just a time to play the game. He was hoping to learn more skill. | Chess | SOUTH WASHINGTON COUNTY SCHOOL DIST | VALLEY CROSSING ELEMENTARY | 5/24/2018 |
| 4.5 | | Sports | WACONIA PUBLIC SCHOOL DISTRICT | LAKETOWN ELEMENTARY | 5/24/2018 |
| 3 | | Sports | EDEN PRAIRIE PUBLIC SCHOOL DISTRICT | CEDAR RIDGE ELEMENTARY | 5/24/2018 |
| 5 | Our son loves this class. | Chess | LAKEVILLE PUBLIC SCHOOL DISTRICT | LAKEVIEW ELEMENTARY -Lakeville | 5/24/2018 |
| 5 | | Chess | LAKEVILLE PUBLIC SCHOOL DISTRICT | LAKEVIEW ELEMENTARY -Lakeville | 5/24/2018 |
| 5 | | Chess | SOUTH WASHINGTON COUNTY SCHOOL DIST | RED ROCK ELEMENTARY | 5/24/2018 |
| 5 | | Fencing | EDEN PRAIRIE PUBLIC SCHOOL DISTRICT | CENTRAL MIDDLE SCHOOL - Eden Prairie | 5/24/2018 |
| 5 | Learned a lot and enjoyed staying after school to play in this club | Chess | EDEN PRAIRIE PUBLIC SCHOOL DISTRICT | EDEN LAKE ELEMENTARY | 5/24/2018 |
| 5 | Our son loved that he had scheduled activity after school just like his sister has. He loved learning the skills, playing the game and earning football player cards. | Sports | WACONIA PUBLIC SCHOOL DISTRICT | LAKETOWN ELEMENTARY | 5/24/2018 |
| 5 | My son like chess classes because the teacher explained how to play carefully | Chess | EDEN PRAIRIE PUBLIC SCHOOL DISTRICT | PRAIRIE VIEW ELEMENTARY | 5/24/2018 |
| 0.5 | We will not be signing up next year. This was just an adult throwing a ball down the field. The kids not learn plays or positions. The kids also did not have the opportunity to play running back or quarterback. Not at all what we expected. Our son was bored and his favorite sport is football. | Sports | WACONIA PUBLIC SCHOOL DISTRICT | LAKETOWN ELEMENTARY | 5/24/2018 |
| 3 | Every time we would arrive for the class, he His class would start at 615 and he would still be sitting in his car with all his bags and suitcases to be carried in. I feel my kids got shorted on their time because he was not ready to go. | Fencing | DELANO PUBLIC SCHOOL DISTRICT | DELANO COMMUNITY EDUCATION CENTER | 5/24/2018 |
| 4 | It was fun. He had fun games. | Sports | EDEN PRAIRIE PUBLIC SCHOOL DISTRICT | CEDAR RIDGE ELEMENTARY | 5/24/2018 |
| 4 | It was very good because you got to buy stuff and play with friends | Chess | EDEN PRAIRIE PUBLIC SCHOOL DISTRICT | CEDAR RIDGE ELEMENTARY | 5/24/2018 |
| 5 | It was my daughter 's 1st soccer class and she loved it !!!! | Sports | EDEN PRAIRIE PUBLIC SCHOOL DISTRICT | EDEN LAKE ELEMENTARY | 5/24/2018 |
| 5 | | Chess | HOPKINS PUBLIC SCHOOL DISTRICT | MEADOWBROOK ELEMENTARY | 5/24/2018 |
| 4 | | Chess | LAKEVILLE PUBLIC SCHOOL DISTRICT | LAKEVIEW ELEMENTARY -Lakeville | 5/24/2018 |
| 3 | very disappointed that my child missed the first class because of the miscommunication at school. also, my 1st grader had been paired with 5th graders (i can't confirm this) | Sports | SOUTH WASHINGTON COUNTY SCHOOL DIST | NUEVAS FRONTERAS ELEMENTARY | 5/24/2018 |
| 5 | My son has been taking this class since kindergarten. He's now in second grade and he was able to "buy" his first chess trophy today! I've been hearing about this trophy for years. He was so proud and excited to finally get it! | Chess | EDEN PRAIRIE PUBLIC SCHOOL DISTRICT | EDEN LAKE ELEMENTARY | 5/24/2018 |
| 5 | One problem I want to address, is that my daughter has been very upset that (in her words) "didn't have enough time" to finish fencing rounds in both of the session-ending tournaments she's been involved with. She felt, had she had the time necessary to finish out all the rounds she had to complete, she would have received a higher-placing medal. I have not been present at either tournament, but I can tell you it's been extremely upsetting to her both times. Can something be done to ensure that all students get sufficient time to compete, so they feel they have put their best efforts toward this important final contest? | Fencing | EDEN PRAIRIE PUBLIC SCHOOL DISTRICT | CENTRAL MIDDLE SCHOOL - Eden Prairie | 5/25/2018 |
| 5 | Coach Wilkins exceeded my expectations! Not only is he an excellent coach, he is a great role model and mentor to all of the children. We are excited to continue with Fencing! | Fencing | No District MN | ROCHESTER MONTESSORI | 5/25/2018 |
| 5 | My daughter has loved the chess classes she took at Valley Crossing. She has taken pride in what she's learned and swept the floor with dad when playing at home! | Chess | SOUTH WASHINGTON COUNTY SCHOOL DIST | VALLEY CROSSING ELEMENTARY | 5/25/2018 |
| 5 | | Chess | SOUTH WASHINGTON COUNTY SCHOOL DIST | VALLEY CROSSING ELEMENTARY | 5/25/2018 |
| 5 | | Fencing | No District MN | ROCHESTER MONTESSORI | 5/25/2018 |
| 5 | | Sports | SOUTH WASHINGTON COUNTY SCHOOL DIST | MIDDLETON ELEMENTARY | 5/25/2018 |
| 3 | One child gave it a 4, the other a 2. It would have been nice to have more kids doing things (throwing, jumping) at once, rather than waiting around, but it was nice for them to get feedback on their form too. All in all, fine for a short sampler class. | Sports | SOUTH WASHINGTON COUNTY SCHOOL DIST | MIDDLETON ELEMENTARY | 5/25/2018 |
| 2 | There wasn't much time actually playing chess, and too much time was spent reviewing. No enough new material covered. | Chess | SOUTH WASHINGTON COUNTY SCHOOL DIST | VALLEY CROSSING ELEMENTARY | 5/26/2018 |
| 5 | 5 stars, my daughter had a great time in soccer again this year. Thank you! | Sports | No District MN | Cologne Academy | 5/26/2018 |
| 0.5 | My child told me, "this guy is cranky a lot". | Chess | SOUTH WASHINGTON COUNTY SCHOOL DIST | VALLEY CROSSING ELEMENTARY | 5/27/2018 |
| 5 | Kamau does a wonderful job engaging and encouraging the kids and making it fun for all of them. Both of my boys continue to enjoy Fencing because of his hard work. We are very thankful and look forward to more classes. | Fencing | No District MN | ROCHESTER MONTESSORI | 5/27/2018 |
| 1.5 | | Chess | Johnston Comm School District | Horizon Elementary | 5/29/2018 |
| 5 | Pramod is motivated to play chess more now. He described as it's play and learn activity. | Chess | Johnston Comm School District | Horizon Elementary | 5/29/2018 |
| 4 | Zorah did not like Soccer at all - I do not believe this is a failing on ANYONES part, rather she simply disliked being hit with the ball... which is a part of soccer... | Sports | Johnston Comm School District | Beaver Creek Elem School | 5/29/2018 |
| 5 | Adam had a blast in chess class. He's sad it's over. | Chess | Johnston Comm School District | Horizon Elementary | 5/29/2018 |
| 5 | | Sports | Johnston Comm School District | Beaver Creek Elem School | 5/29/2018 |
| 5 | | STEM with LEGO® Bricks | Johnston Comm School District | Lawson Elementary School | 5/29/2018 |
| 5 | My daughter looked forward to each session. | Sports | Johnston Comm School District | Timber Ridge Elementary | 5/29/2018 |
| 5 | Please continue offering sport/enrichment activities onsite at Lawson. It is helpful having options onsite that are educational and fun! Most important it gives students something to look forward to after school. | Sports | Johnston Comm School District | Lawson Elementary School | 5/29/2018 |
| 2.5 | | Chess | SOUTH WASHINGTON COUNTY SCHOOL DIST | VALLEY CROSSING ELEMENTARY | 5/29/2018 |
| 5 | | STEM with LEGO® Bricks | Johnston Comm School District | Timber Ridge Elementary | 5/29/2018 |
| 5 | The kids looked forward to soccer every week. They loved the coach/instructor and the soccer player cards she handed out each week. Very engaging and great program for these kids! Thanks for all you do! | Sports | Johnston Comm School District | Horizon Elementary | 5/29/2018 |
| 5 | My son and I play chess about 3-5 times a week. Ben your name is a part of my week. You may not know me but I know who you are. Many thanks! | Chess | Johnston Comm School District | Henry A Wallace Elementary School | 5/29/2018 |
| 5 | My daughter learned a lot and really enjoyed Chess Club! | Chess | Johnston Comm School District | Henry A Wallace Elementary School | 5/29/2018 |
| 4.5 | very much, pretty much his favorite and was sad it was over already | STEM with LEGO® Bricks | Johnston Comm School District | Lawson Elementary School | 5/29/2018 |
| 3 | Seemed a little disorganized and scattered | Sports | Johnston Comm School District | Horizon Elementary | 5/29/2018 |
| 3 | | Sports | Johnston Comm School District | Horizon Elementary | 5/29/2018 |
| 5 | This was a great first opportunity for my 1st grader to try out soccer without the weekend commitment. Loved having it right after school!! | Sports | Johnston Comm School District | Lawson Elementary School | 5/29/2018 |
| 4.5 | Our student enjoyed the course and meeting other kids with similar interests. | Chess | Johnston Comm School District | Timber Ridge Elementary | 5/29/2018 |
| 5 | | Guitar and Music - Summer Camp | OSSEO PUBLIC SCHOOL DISTRICT | CEDAR ISLAND ELEMENTARY | 5/29/2018 |
| 5 | Fun! Wish there was more instruction | Sports | Johnston Comm School District | Timber Ridge Elementary | 5/29/2018 |
| 4 | | Sports | Johnston Comm School District | Horizon Elementary | 5/29/2018 |
| 5 | Loved it! | STEM with LEGO® Bricks | Johnston Comm School District | Timber Ridge Elementary | 5/29/2018 |
| 5 | | STEM with LEGO® Bricks | Johnston Comm School District | Horizon Elementary | 5/29/2018 |
| 3 | The instructor was nice, but it was very unorganized and scattered the first couple practices. It got better as it went, but I will not pay for this again. | Sports | Johnston Comm School District | Horizon Elementary | 5/29/2018 |
| 5 | | Sports | Johnston Comm School District | Lawson Elementary School | 5/29/2018 |
| 5 | | STEM with LEGO® Bricks | Johnston Comm School District | Timber Ridge Elementary | 5/29/2018 |
| 4 | Didn't feel it was that new, but enjoyed none the less. | STEM with LEGO® Bricks | Johnston Comm School District | Beaver Creek Elem School | 5/29/2018 |
| 5 | Great to try all the different events. Thanks !! | Sports | SOUTH WASHINGTON COUNTY SCHOOL DIST | NUEVAS FRONTERAS ELEMENTARY | 5/29/2018 |
| 5 | Great job ! he had a blast !! | Sports | SOUTH WASHINGTON COUNTY SCHOOL DIST | MIDDLETON ELEMENTARY | 5/29/2018 |
| 4.5 | | Fencing | Johnston Comm School District | Beaver Creek Elem School | 5/29/2018 |
| 5 | | STEM with LEGO® Bricks | Johnston Comm School District | Timber Ridge Elementary | 5/29/2018 |
| 5 | | Chess | Johnston Comm School District | Beaver Creek Elem School | 5/29/2018 |
| 5 | | STEM with LEGO® Bricks | Johnston Comm School District | Timber Ridge Elementary | 5/29/2018 |
| 5 | My son loved the course and instructor. When asked for suggestions he said he wanted to make a car that drove or a helicopter that flies 🙂 | STEM with LEGO® Bricks | Johnston Comm School District | Henry A Wallace Elementary School | 5/29/2018 |
| 5 | More helpers to assist with the large number of students involved. Instructions weren't clear for younger kids. | STEM with LEGO® Bricks | TRITON SCHOOL DISTRICT | TRITON ELEMENTARY | 5/29/2018 |
| 5 | | Sports | Johnston Comm School District | Beaver Creek Elem School | 5/29/2018 |
| 4 | Samantha said she missed playing with her other friends at ktc. So her rating had nothing to do with the soccer classes. | Sports | Johnston Comm School District | Henry A Wallace Elementary School | 5/29/2018 |
| 4 | Samantha (kindergarten) thought it was too long. | Chess | Johnston Comm School District | Henry A Wallace Elementary School | 5/29/2018 |
| 5 | | STEM with LEGO® Bricks | Johnston Comm School District | Horizon Elementary | 5/29/2018 |
| 5 | | STEM with LEGO® Bricks | Johnston Comm School District | Lawson Elementary School | 5/29/2018 |
| 5 | | STEM with LEGO® Bricks | TRITON SCHOOL DISTRICT | TRITON ELEMENTARY | 5/29/2018 |
| 5 | My daughter really enjoyed her soccer class and instructor. She looked forward to class and wants to continue soccer. She felt encouraged and confident. | Sports | Johnston Comm School District | Beaver Creek Elem School | 5/30/2018 |
| 5 | best coach yet. | Sports | Johnston Comm School District | Horizon Elementary | 5/30/2018 |
| 4 | | STEM with LEGO® Bricks | Johnston Comm School District | Beaver Creek Elem School | 5/30/2018 |
| 5 | The coach was fair and made flag football fun! The football cards at the end were an added bonus the kids enjoyed getting! | Sports | WACONIA PUBLIC SCHOOL DISTRICT | LAKETOWN ELEMENTARY | 5/30/2018 |
| 5 | | Chess | Johnston Comm School District | Henry A Wallace Elementary School | 5/30/2018 |
| 5 | My son started fencing for an after school activity and now, he loves it. Coach has been instrumental in his growth and dedication to this new sport. His positive energy and calm and respectful discipline is refreshing especially in comparison to other coaches/leaders that we have experienced. His love for the sport is evident and he motivates the kids to learn while boosting their confidence. His kindness is apparent and appreciated. What a gem! | Fencing | SOUTH WASHINGTON COUNTY SCHOOL DIST | DISTRICT PROGRAM CENTER | 5/31/2018 |
| 5 | My daughter enjoyed the class and wants to do it again. Thank you for assisting her as I know she said she was one of the youngest girls. | Sports | Johnston Comm School District | Beaver Creek Elem School | 5/31/2018 |
| 5 | Excelente! | Fencing | SOUTH WASHINGTON COUNTY SCHOOL DIST | DISTRICT PROGRAM CENTER | 5/31/2018 |
| 5 | My son does this purely because of Nate. He does a great job! I do feel some of the "find your own fencing partner" needs more adult encouragement as many fencers sit or wander. | Fencing | Ankeny Comm School District | Parkview Middle School | 5/31/2018 |
| 5 | My two boys loved Nate and my youngest learned so quickly...couldn't believe it!!! | Chess | Ankeny Comm School District | Crocker Elementary School | 5/31/2018 |
| 5 | | Fencing | Ankeny Comm School District | Parkview Middle School | 5/31/2018 |
| 5 | | Chess | Ankeny Comm School District | East Elementary - Ankeny | 5/31/2018 |
| 5 | Nathaniel is a fantastic teacher. The kids love it and They are learning values and having fun. | Fencing | Ankeny Comm School District | Parkview Middle School | 5/31/2018 |
| 4.5 | | Robotics | Ankeny Comm School District | Southeast Elementary School | 5/31/2018 |
| 2 | My 5th grader was the oldest in the class and ahead of the younger kids. Nothing was done to help him advance. All was catered to the younger children, which is fine, except he was bored and didnt enjoy it. It would help if you split it into groups. | Robotics | Ankeny Comm School District | Southeast Elementary School | 5/31/2018 |
| 5 | Nathaniel does an excellent job, connecting with kids at their level and motivating them and modeling good values. The kids have so much fun! | Fencing | Ankeny Comm School District | Parkview Middle School | 5/31/2018 |
| 5 | My son loves this class! We are sure to take it again next year if it is offered! | Chess | Johnston Comm School District | Timber Ridge Elementary | 5/31/2018 |
| 4.5 | | Robotics | Ankeny Comm School District | Prairie Trail Elementary | 5/31/2018 |
| 3 | He might have been a little young for it, but he felt like the older kids bossed him around, causing him to not get to do the jobs he wanted to do. Maybe more age brackets would be effective?? | Robotics | Ankeny Comm School District | Northwest Elementary School | 5/31/2018 |
| 5 | | Robotics | Ankeny Comm School District | Prairie Trail Elementary | 5/31/2018 |
| 5 | He has loved playing and learning! | Chess | Ankeny Comm School District | East Elementary - Ankeny | 5/31/2018 |
| 3 | My daughter missed the very first session, a miscommunication in the handoff between the school and the after school program. Luckily found my daughter at daycare but as a parent was a bit of a scary moment. Other than that my Daughter had a really great time with the sessions and I definitely think it's a program worth doing! | Robotics | Ankeny Comm School District | Westwood Elementary School | 5/31/2018 |
| 5 | Bruce is an amazing coach and an all-around great guy! He has a very open personality and pleasant demeanor. He has a way of introducing new fencing skills that makes it fun and not overwhelming in anyway. My son looks forward to taking additional classes with Bruce. We highly recommend him. | Fencing | SOUTH WASHINGTON COUNTY SCHOOL DIST | DISTRICT PROGRAM CENTER | 5/31/2018 |
| 5 | Our son LOVED this class. It's the first sport he has looked forward going to each week. Nicely done! | Fencing | SOUTH WASHINGTON COUNTY SCHOOL DIST | DISTRICT PROGRAM CENTER | 5/31/2018 |
| 5 | | Robotics | Ankeny Comm School District | Westwood Elementary School | 5/31/2018 |
| 5 | Bruce is an excellent instructor and really keeps them moving and thinking. My son said this was his favorite sport. And he has tried at least 4 others. Thank you Bruce! | Fencing | SOUTH WASHINGTON COUNTY SCHOOL DIST | DISTRICT PROGRAM CENTER | 5/31/2018 |
| 5 | | Fencing | SOUTH WASHINGTON COUNTY SCHOOL DIST | DISTRICT PROGRAM CENTER | 5/31/2018 |
| 5 | | Robotics | Ankeny Comm School District | Northwest Elementary School | 5/31/2018 |
| 5 | My kids both really enjoy him and his class | Chess | Ankeny Comm School District | Rock Creek Elementary | 5/31/2018 |
| 5 | LOVE the fun in the class. Thanks Bruce! | Fencing | SOUTH WASHINGTON COUNTY SCHOOL DIST | DISTRICT PROGRAM CENTER | 5/31/2018 |
| 5 | | Chess | Ankeny Comm School District | East Elementary - Ankeny | 5/31/2018 |
| 4 | | Robotics | Ankeny Comm School District | Ashland Ridge Elementary | 6/1/2018 |
| 5 | | Robotics | Ankeny Comm School District | Southeast Elementary School | 6/1/2018 |
| 5 | He has absolutely loved/enjoyed this last 2 chess sessions! His teacher is amazing!! Thank you. Please let him know we are very sorry to miss the last day this year. | Chess | OSSEO PUBLIC SCHOOL DISTRICT | FERNBROOK ELEMENTARY | 6/1/2018 |
| 5 | | Fencing | SOUTH WASHINGTON COUNTY SCHOOL DIST | DISTRICT PROGRAM CENTER | 6/1/2018 |
| 5 | | Robotics | Ankeny Comm School District | Westwood Elementary School | 6/1/2018 |
| 2.5 | My son enjoys the sessions but they are not a challenge. After a battle we agreed to sign him up for the spring session so he could finish his captain book. That was the main goal. He was unable to finish because the instructor was too busy to help on a regular basis because there were too many kids that needed assistance. I think it is a great program for beginners. We will not be signing our son up next year. | Chess | LAKEVILLE PUBLIC SCHOOL DISTRICT | CHERRY VIEW ELEMENTARY | 6/1/2018 |
| 5 | Very organized class. | Fencing | No District MN | ROCHESTER MONTESSORI | 6/2/2018 |
| 5 | This was our first year and my son LOVED it! I wish I would have done this when he was younger! He asked to attend the summer camp that Mr. Ball recommended and we are going to sign up for that. Whatever Mr. Ball is doing is awesome! | Chess | No District MN | All Saints - Lakeville | 6/2/2018 |
| 5 | | Chess | No District MN | All Saints - Lakeville | 6/2/2018 |
| 5 | | Chess | No District MN | All Saints - Lakeville | 6/2/2018 |
| 4 | | Chess | No District MN | All Saints - Lakeville | 6/2/2018 |
| 5 | | STEM with LEGO® Bricks | Johnston Comm School District | Henry A Wallace Elementary School | 6/3/2018 |
| 5 | | Chess | Ankeny Comm School District | Crocker Elementary School | 6/4/2018 |
| 5 | Amazing, hard working, genuine- Absolutely thankful to have him as a coach for my kid. | Fencing | No District MN | ROCHESTER MONTESSORI | 6/4/2018 |
| 4 | | Sports | Johnston Comm School District | Timber Ridge Elementary | 6/4/2018 |
| 3 | My son seemed to think class was ok, but I never met the instructor. He left before I ever even met him, one time leaving Logan to roam the halls of the school alone! However, YEL has been great at addressing my concerns | Sports | WACONIA PUBLIC SCHOOL DISTRICT | BAYVIEW ELEMENTARY | 6/11/2018 |
| 5 | Coach is great - he is one of the best coaches I have ever had! | Fencing | OWATONNA PUBLIC SCHOOL DISTRICT | LINCOLN ELEMENTARY - Owatonna | 6/11/2018 |
| 5 | My son loved launching the rockets! He had a very good time. | Rocketry - Summer Camp | City of Fort Collins | Northside Aztlan Community Center | 6/13/2018 |
| 4 | Daughter enjoyed the class, appreciated being taught how to use a sewing machine, different stiches, overall project. | Sewing - Summer Camp | AIMS Community College | AIMS CC - Greeley | 6/15/2018 |
| 3.5 | | Chess | SOUTH WASHINGTON COUNTY SCHOOL DIST | VALLEY CROSSING ELEMENTARY | 6/18/2018 |
| 5 | | Chess | SOUTH WASHINGTON COUNTY SCHOOL DIST | VALLEY CROSSING ELEMENTARY | 6/18/2018 |
| 5 | 5Coach was exceptional with the kids. He was engaging. Very helpful. My daughter loved the class. The coach made it fun and educational. I stayed to watch and the coach has a great attitude and patience of a Saint! | Sports | NEW PRAGUE AREA SCHOOLS | EAGLE VIEW - New Prague | 6/19/2018 |
| 3 | | Sports | NEW PRAGUE AREA SCHOOLS | EAGLE VIEW - New Prague | 6/19/2018 |
| 5 | | Chess | MINNETONKA PUBLIC SCHOOL DISTRICT | GROVELAND ELEMENTARY - Minnetonka | 6/21/2018 |
| 4 | | Chess | MINNETONKA PUBLIC SCHOOL DISTRICT | GROVELAND ELEMENTARY - Minnetonka | 6/21/2018 |
| 4 | | Chess | MINNETONKA PUBLIC SCHOOL DISTRICT | GROVELAND ELEMENTARY - Minnetonka | 6/21/2018 |
| 5 | | Chess | MINNETONKA PUBLIC SCHOOL DISTRICT | SCENIC HEIGHTS ELEMENTARY | 6/21/2018 |
| 5 | | Chess | MINNETONKA PUBLIC SCHOOL DISTRICT | MINNEWASHTA ELEMENTARY | 6/21/2018 |
| 4 | | Chess | MINNETONKA PUBLIC SCHOOL DISTRICT | MINNEWASHTA ELEMENTARY | 6/21/2018 |
| 4 | This was a great class! Just dissappointed the last class was not rescheduled due to the instructors illness. We still have "Chess Bucks" that did not get back to the instructor if he would like them back. | Chess | MINNETONKA PUBLIC SCHOOL DISTRICT | EXCELSIOR ELEMENTARY | 6/21/2018 |
| 5 | | Chess | MINNETONKA PUBLIC SCHOOL DISTRICT | SCENIC HEIGHTS ELEMENTARY | 6/21/2018 |
| 5 | | Chess | MINNETONKA PUBLIC SCHOOL DISTRICT | SCENIC HEIGHTS ELEMENTARY | 6/21/2018 |
| 4 | | Chess | MINNETONKA PUBLIC SCHOOL DISTRICT | CLEAR SPRINGS ELEMENTARY | 6/21/2018 |
| 3 | Instructor was not all that great. He didn't teach much so I didn't feel like I learned much the last two years. He also wasn't consistent in awarding chess dollars. | Chess | MINNETONKA PUBLIC SCHOOL DISTRICT | GROVELAND ELEMENTARY - Minnetonka | 6/21/2018 |
| 3 | Instructor was not all that great. He didn't teach much so I didn't feel like I learned much the last two years. He also wasn't consistent in awarding chess dollars. | Chess | MINNETONKA PUBLIC SCHOOL DISTRICT | GROVELAND ELEMENTARY - Minnetonka | 6/21/2018 |
| 5 | | Chess | MINNETONKA PUBLIC SCHOOL DISTRICT | MINNEWASHTA ELEMENTARY | 6/21/2018 |
| 4 | | Chess | MINNETONKA PUBLIC SCHOOL DISTRICT | GROVELAND ELEMENTARY - Minnetonka | 6/21/2018 |
| 4 | | Chess | MINNETONKA PUBLIC SCHOOL DISTRICT | GROVELAND ELEMENTARY - Minnetonka | 6/21/2018 |
| 5 | Seth loved it! It's really fun and he gets a good work out! Honestly I wish they offered it all year. | Fencing - Summer Camp | HASTINGS PUBLIC SCHOOL DISTRICT | KENNEDY ELEMENTARY - Hastings | 6/21/2018 |
| 5 | | Sports | Johnston Comm School District | Henry A Wallace Elementary School | 6/22/2018 |
| 5 | I stayed and watched the class the last day- super impressed with Jacobs knowledge, the skills he was teaching and how he was teaching them. Something that will stick with my daughter for a long time. I also want to mention Jacob's patience with these kids was INCREDIBLE! Super impressed! | Sports | NEW PRAGUE AREA SCHOOLS | EAGLE VIEW - New Prague | 6/22/2018 |
| 5 | Loved the projects. Do wish the instructors would have told the parents about the final fashion show we missed. 🙁 | Sewing - Summer Camp | City of Fort Collins | Northside Aztlan Community Center | 6/23/2018 |
| 4 | | Fencing - Summer Camp | HASTINGS PUBLIC SCHOOL DISTRICT | KENNEDY ELEMENTARY - Hastings | 6/25/2018 |
| 4 | | Fencing - Summer Camp | HASTINGS PUBLIC SCHOOL DISTRICT | KENNEDY ELEMENTARY - Hastings | 6/25/2018 |
| 5 | Ben was amazing. He is not only good at chess, but really understands how to teach to each level of chess student. We would sign up for every week he teaches this summer if we weren't already booked. | Chess - Summer Camp | Johnston Comm School District | Beaver Creek Elem School | 6/25/2018 |
| 2.5 | Knowledgeable about chess but not the greatest with engaging the kids. My son didn't seem to learn anything new like he always did in the after-school sessions. | Chess - Summer Camp | Ankeny Comm School District | Northwest Elementary School | 6/25/2018 |
| 5 | Had a lot of fun and learned some new things. Would recommend. | Chess - Summer Camp | Ankeny Comm School District | Northwest Elementary School | 6/25/2018 |
| 4 | | Chess - Summer Camp | Ankeny Comm School District | Northwest Elementary School | 6/25/2018 |
| 4.5 | He had a lot of fun | Robotics - Summer Camp | Ankeny Comm School District | Northwest Elementary School | 6/25/2018 |
| 4 | | Robotics - Summer Camp | Ankeny Comm School District | Northwest Elementary School | 6/25/2018 |
| 2 | Let kids watch movies on iPhones | Chess - Summer Camp | Ankeny Comm School District | Northwest Elementary School | 6/25/2018 |
| 5 | Our son loved the class and instructor. He constantly talked about it after class. He also showed his brother and now are working on it together. Great class. | STEM | BYRON PUBLIC SCHOOL DISTRICT | DACS BUILDING | 6/26/2018 |
| 4 | The class 4Instructor 4More stratigy instead of just playing.Cool medals | Chess - Summer Camp | Ankeny Comm School District | Northwest Elementary School | 6/26/2018 |
| 3 | During the first few days of camp, my son left upset that he was not able to complete the project. This was frustrating to him. I feel that the instructor could have done a better job of balancing the groups and offering help to those struggling. On the 3rd day, I spoke with the instructor and that seemed to help. He worked with other children and was able to complete the project. He said his favorite part was during breaks when they went into the gym to play with balls.The instructor did do a good job of making sure that children were being picked up by approved people, which I appreciated. | Robotics - Summer Camp | Ankeny Comm School District | Northwest Elementary School | 6/26/2018 |
| 5 | | Fencing - Summer Camp | ST. ANTHONY-NEW BRIGHTON SCHOOLS | ST. ANTHONY/NEW BRIGHTON COMMUNITY CENTER | 6/28/2018 |
| 4 | My son had a nice time, the amount of time was perfect as well | Chess - Summer Camp | ROCHESTER PUBLIC SCHOOL DISTRICT | Northrop Community Ed Center - Rochester | 6/28/2018 |
| 5 | Thanks Lauren for inspiring my daughter Ruhi ... she loved and enjoyed her class .... | Rocketry - Summer Camp | MOUNDS VIEW PUBLIC SCHOOL DISTRICT | TURTLE LAKE EL. | 6/28/2018 |
| 4.5 | | Chess - Summer Camp | WACONIA PUBLIC SCHOOL DISTRICT | BAYVIEW ELEMENTARY | 6/28/2018 |
| 5 | My son enjoyed this class with the different tournaments and opportunity to play! Chess dollars a big bonis! | Chess - Summer Camp | WACONIA PUBLIC SCHOOL DISTRICT | BAYVIEW ELEMENTARY | 6/28/2018 |
| 5 | | Sports | NEW PRAGUE AREA SCHOOLS | FALCON RIDGE - New Prague | 6/28/2018 |
| 5 | He was fabulous. 5 stars | Sports | NEW PRAGUE AREA SCHOOLS | FALCON RIDGE - New Prague | 6/28/2018 |
| 5 | The coach was really great with the kids!! He did a great job of keeping them interested and excited about basketball while teaching them many new skills! We would definitely take another class with him! | Sports | NEW PRAGUE AREA SCHOOLS | FALCON RIDGE - New Prague | 6/28/2018 |
| 5 | | STEM | BYRON PUBLIC SCHOOL DISTRICT | DACS BUILDING | 6/28/2018 |
| 5 | Jacob was fantastic with the kids! Thank you!! | Sports | NEW PRAGUE AREA SCHOOLS | FALCON RIDGE - New Prague | 6/28/2018 |
| 5 | He made my daughter's first experience with basketball so much fun! She is so excited to go again! | Sports | NEW PRAGUE AREA SCHOOLS | FALCON RIDGE - New Prague | 6/28/2018 |
| 4 | | Chess - Summer Camp | WACONIA PUBLIC SCHOOL DISTRICT | BAYVIEW ELEMENTARY | 6/29/2018 |
| 4.5 | My son really enjoyed this class and wants to do it again next year. My son said the teacher was fine, but mentioned she said "a bad word" on Monday. (!) | STEM - Summer Camp with LEGO® Bricks | NORTHFIELD PUBLIC SCHOOL DISTRICT | BRIDGEWATER ELEMENTARY | 6/29/2018 |
| 5 | She was so nice and taught the kids a lot in such a short time. My son looked forward to the camp every day! I am so happy he did this and hope she runs it again next year! | Chess - Summer Camp | | Allouez City Hall | 6/29/2018 |
| 4 | My son would have liked more time to show his projects to his parents each day. | Robotics - Summer Camp | LAKEVILLE PUBLIC SCHOOL DISTRICT | MCGUIRE MIDDLE SCHOOL | 6/29/2018 |
| 5 | | STEM | OWATONNA PUBLIC SCHOOL DISTRICT | ROOSEVELT COMMUNITY SCHOOL - Owatonna | 6/29/2018 |
| 5 | | STEM | OWATONNA PUBLIC SCHOOL DISTRICT | ROOSEVELT COMMUNITY SCHOOL - Owatonna | 6/29/2018 |
| 4.5 | | STEM | OWATONNA PUBLIC SCHOOL DISTRICT | ROOSEVELT COMMUNITY SCHOOL - Owatonna | 6/29/2018 |
| 4 | | STEM | OWATONNA PUBLIC SCHOOL DISTRICT | ROOSEVELT COMMUNITY SCHOOL - Owatonna | 6/29/2018 |
| 5 | My son Arin really enjoyed this camp. He loved the hands on experiments and rocket building. Very good camp. Please keep it going in future. | Rocketry - Summer Camp | Rosemount- Apple Valley- Eagan | FALCON RIDGE MIDDLE - Apple Valley | 6/29/2018 |
| 5 | | Chess - Summer Camp | ROCHESTER PUBLIC SCHOOL DISTRICT | Northrop Community Ed Center - Rochester | 6/30/2018 |
| 4 | | Woodworking - Summer Camp | MINNEAPOLIS PUBLIC SCHOOL DIST. | HALE ELEMENTARY | 7/2/2018 |
| 5 | Our son really enjoyed the class and the activities he did there. | Robotics - Summer Camp | Ankeny Comm School District | Northwest Elementary School | 7/2/2018 |
| 4 | Catherine was friendly, approachable, organized, and seemed to develop good rapport with the kids. | Chess - Summer Camp | | Allouez City Hall | 7/3/2018 |
| 4 | My son enjoyed the instructor and course. He was very excited about launching different rockets. | Rocketry - Summer Camp | MOUNDS VIEW PUBLIC SCHOOL DISTRICT | TURTLE LAKE EL. | 7/3/2018 |
| 5 | | Robotics - Summer Camp | Ankeny Comm School District | Northwest Elementary School | 7/3/2018 |
| 5 | Lisa is great! I like how she kept us parents informed on the planned daily activities! | Rocketry - Summer Camp | Johnston Comm School District | Lawson Elementary School | 7/3/2018 |
| 5 | | Rocketry - Summer Camp | Johnston Comm School District | Lawson Elementary School | 7/3/2018 |
| 5 | She enjoyed the freedom to build her own projects. | Woodworking - Summer Camp | MINNEAPOLIS PUBLIC SCHOOL DIST. | HALE ELEMENTARY | 7/4/2018 |
| 5 | My child loved this class and has asked if there are any more this summer. He even wants a stay-away camp for this! Great job! | STEM | OWATONNA PUBLIC SCHOOL DISTRICT | ROOSEVELT COMMUNITY SCHOOL - Owatonna | 7/5/2018 |
| 5 | | STEM | OWATONNA PUBLIC SCHOOL DISTRICT | ROOSEVELT COMMUNITY SCHOOL - Owatonna | 7/5/2018 |
| 4.5 | Class is too big for one person! But Jake was amazing! | STEM - Summer Camp with LEGO® Bricks | MANKATO PUBLIC SCHOOL DISTRICT | LINCOLN COMMUNITY CENTER/ECFE - Mankato | 7/5/2018 |
| 5 | | Robotics - Summer Camp | Norwalk Comm School District | Norwalk P&R/Public Safety Building | 7/6/2018 |
| 5 | My son liked the pins, was proud to getting as a reward. He liked building things that can move and drive. He also liked having break time to play outside. He said the teacher was a "nice guy" 🙂 | STEM - Summer Camp with LEGO® Bricks | MANKATO PUBLIC SCHOOL DISTRICT | LINCOLN COMMUNITY CENTER/ECFE - Mankato | 7/7/2018 |
| 5 | Thank you for offering this in Norwalk! Definitely gets my son into his groove!! | Robotics - Summer Camp | Norwalk Comm School District | Norwalk P&R/Public Safety Building | 7/9/2018 |
| 5 | My second grader wants to do this camp again. He loved it! | Rocketry - Summer Camp | Johnston Comm School District | Lawson Elementary School | 7/9/2018 |
| 4.5 | It was very enjoyable for my daughter. She thought Mr. Jany was great! | Woodworking - Summer Camp | SOUTH WASHINGTON COUNTY SCHOOL DIST | COTTAGE GROVE JUNIOR HIGH | 7/9/2018 |
| 5 | My son really, really enjoyed the class. (and he is not easily impressed!) | Woodworking - Summer Camp | SOUTH WASHINGTON COUNTY SCHOOL DIST | COTTAGE GROVE JUNIOR HIGH | 7/9/2018 |
| 5 | | Robotics - Summer Camp | LAKEVILLE PUBLIC SCHOOL DISTRICT | MCGUIRE MIDDLE SCHOOL | 7/9/2018 |
| 5 | Daughter loved the class. It was wonderful to see her get excited about technology at such an early age! | Robotics | Ankeny Comm School District | Rock Creek Elementary | 7/9/2018 |
| 5 | Pavel was very good with kids: firmed but nice at the same time. | Woodworking - Summer Camp | SOUTH WASHINGTON COUNTY SCHOOL DIST | COTTAGE GROVE JUNIOR HIGH | 7/9/2018 |
| 4.5 | | Woodworking - Summer Camp | SOUTH WASHINGTON COUNTY SCHOOL DIST | COTTAGE GROVE JUNIOR HIGH | 7/10/2018 |
| 5 | | STEM - Summer Camp with LEGO® Bricks | MANKATO PUBLIC SCHOOL DISTRICT | LINCOLN COMMUNITY CENTER/ECFE - Mankato | 7/11/2018 |
| 5 | My children enjoyed this class more than they had expected to. If still a subject of interest to them next year we will sign up again. | Chess - Summer Camp | BURNSVILLE PUBLIC SCHOOL DISTRICT | GIDEON POND ELEMENTARY | 7/12/2018 |
| 5 | My children enjoyed this class. They had a lot to tell me about after camp. | Chess - Summer Camp | BURNSVILLE PUBLIC SCHOOL DISTRICT | GIDEON POND ELEMENTARY | 7/12/2018 |
| 4.5 | "he is pretty good" says my 8 yo | Chess - Summer Camp | BURNSVILLE PUBLIC SCHOOL DISTRICT | GIDEON POND ELEMENTARY | 7/12/2018 |
| 3.5 | | Chess - Summer Camp | BURNSVILLE PUBLIC SCHOOL DISTRICT | GIDEON POND ELEMENTARY | 7/13/2018 |
| 5 | I've heard only positive things from my child about this class. He has been SO enthusiastic at the end of the day. He did say he learned some new strategies as well. | Chess - Summer Camp | BURNSVILLE PUBLIC SCHOOL DISTRICT | GIDEON POND ELEMENTARY | 7/13/2018 |
| 5 | 5. It was great learning and fun. Avery is looking forward to doing it again next summer or if it's offered during the winter. Great teacher!! | Sewing - Summer Camp | OWATONNA PUBLIC SCHOOL DISTRICT | ROOSEVELT COMMUNITY SCHOOL - Owatonna | 7/13/2018 |
| 4.5 | 5. It was great learning and fun. Avery is looking forward to doing it again next summer or if it's offered during the winter. Great teacher!! | Sewing - Summer Camp | OWATONNA PUBLIC SCHOOL DISTRICT | ROOSEVELT COMMUNITY SCHOOL - Owatonna | 7/13/2018 |
| 5 | John and Rosalind had a wonderful time. Thank you!! | Woodworking - Summer Camp | LAKEVILLE PUBLIC SCHOOL DISTRICT | MCGUIRE MIDDLE SCHOOL | 7/13/2018 |
| 5 | Awesome class! My daughter loved it!! | Sewing - Summer Camp | OWATONNA PUBLIC SCHOOL DISTRICT | ROOSEVELT COMMUNITY SCHOOL - Owatonna | 7/13/2018 |
| 5 | We woul love to see this class again for others but really want to see progressive levels. Our daughter would love to take more sewing classes and learn even more from Naomi. | Sewing - Summer Camp | OWATONNA PUBLIC SCHOOL DISTRICT | ROOSEVELT COMMUNITY SCHOOL - Owatonna | 7/13/2018 |
| 5 | My boys loved chess camp! Catherine is awesome and makes chess fun. It would be nice to offer to have more kids and maybe August would be a better time as many people take vacation in July. My boys loved going ever day! Thank you!! | Chess - Summer Camp | Village of Suamico | Idelwild Park Shelter | 7/13/2018 |
| 4 | | Chess - Summer Camp | BURNSVILLE PUBLIC SCHOOL DISTRICT | GIDEON POND ELEMENTARY | 7/14/2018 |
| 3.5 | Enjoyed the first three days, but wished there had been other specific projects to work on the last couple days. | Sewing - Summer Camp | ST. ANTHONY-NEW BRIGHTON SCHOOLS | ST. ANTHONY MIDDLE - New Brighton/St. Anthony | 7/14/2018 |
| 4 | The class was stated for room 116. However, when my daughter got there to pick up her daughter the first day no one was in the classroom - causing a bit of panic. The instructor had taken the class to the far front door of the building to release them and the parents hadn't been told. As a busy grandparent, when I went to pick up my granddaughter later in the week I had the same experience. It was extremely alarming to me. If a child is to be picked up anywhere from where they are dropped off we should get official notification from the Community Center who sen the email saying where the classroom was. | Sewing - Summer Camp | ST. ANTHONY-NEW BRIGHTON SCHOOLS | ST. ANTHONY MIDDLE - New Brighton/St. Anthony | 7/15/2018 |
| 4.5 | My son liked playing against because she was a tough opponent. | Chess - Summer Camp | Village of Suamico | Idelwild Park Shelter | 7/15/2018 |
| 3 | Some of the days there was nothing to do and there wasn't a lot of instruction those days.She got to make cool stuff and learn how to use a sewing machine which is what she liked.Survey Winner July 2018 | Sewing - Summer Camp | ST. ANTHONY-NEW BRIGHTON SCHOOLS | ST. ANTHONY MIDDLE - New Brighton/St. Anthony | 7/15/2018 |
| 5 | My son loved this class and the teacher was great!! | STEM - Summer Camp with LEGO® Bricks | Village of Fox Crossing | Fox Crossing Community Center | 7/16/2018 |
| 5 | My son loved the building class. He made cool stuff and he would love to do it again. | STEM - Summer Camp with LEGO® Bricks | Village of Fox Crossing | Fox Crossing Community Center | 7/16/2018 |
| 3 | Need more patients over all she built a sense of pride, confidence , and excitement in my child's summer enrichment class. Thank you! | Sewing - Summer Camp | OWATONNA PUBLIC SCHOOL DISTRICT | ROOSEVELT COMMUNITY SCHOOL - Owatonna | 7/16/2018 |
| 5 | He said Will was a very nice guy. | Chess - Summer Camp | ROCHESTER PUBLIC SCHOOL DISTRICT | Northrop Community Ed Center - Rochester | 7/16/2018 |
| 5 | | Chess - Summer Camp | ROCHESTER PUBLIC SCHOOL DISTRICT | Northrop Community Ed Center - Rochester | 7/16/2018 |
| 5 | | Chess - Summer Camp | ROCHESTER PUBLIC SCHOOL DISTRICT | Northrop Community Ed Center - Rochester | 7/17/2018 |
| 5 | Please offer fencing more often! | Fencing - Summer Camp | WINONA AREA PUBLIC SCHOOL DISTRICT | WINONA MIDDLE | 7/17/2018 |
| 5 | My daughter was an track for competitive fencing when we moved to Winona from Montana. Now she still wants to, but there is nothing closer than the Twin Cities. Can something be established down here? Please contact me if I can help facilitate it. | Fencing - Summer Camp | WINONA AREA PUBLIC SCHOOL DISTRICT | WINONA MIDDLE | 7/17/2018 |
| 5 | My daughter thoroughly enjoyed her runway class. She would be very interested in taking another session this next year. | Sewing - Summer Camp | MANKATO PUBLIC SCHOOL DISTRICT | LINCOLN COMMUNITY CENTER/ECFE - Mankato | 7/17/2018 |
| 5 | Fun guy! My son liked him. He really enjoyed the class. | Fencing - Summer Camp | WINONA AREA PUBLIC SCHOOL DISTRICT | WINONA MIDDLE | 7/17/2018 |
| 5 | My son really enjoyed his first fencing class and looks forward to future classes. | Fencing - Summer Camp | WINONA AREA PUBLIC SCHOOL DISTRICT | WINONA MIDDLE | 7/17/2018 |
| 5 | | STEM - Summer Camp with LEGO® Bricks | Village of Fox Crossing | Fox Crossing Community Center | 7/18/2018 |
| 5 | 5! She loved the class and was very proud of what she accomplished. She wants to do it again next year! | Woodworking - Summer Camp | Inver Grove Heights Parks and Recreation | Veterans Memorial Community Center | 7/18/2018 |
| 4 | | Fencing - Summer Camp | Ankeny Comm School District | Parkview Middle School | 7/18/2018 |
| 4 | | Fencing - Summer Camp | Ankeny Comm School District | Parkview Middle School | 7/18/2018 |
| 5 | | Fencing - Summer Camp | Ankeny Comm School District | Parkview Middle School | 7/18/2018 |
| 5 | | Fencing - Summer Camp | Ankeny Comm School District | Parkview Middle School | 7/18/2018 |
| 5 | Thank you for making the class engaging and educational. | Robotics - Summer Camp | Johnston Comm School District | Henry A Wallace Elementary School | 7/18/2018 |
| 5 | | Robotics - Summer Camp | Johnston Comm School District | Henry A Wallace Elementary School | 7/18/2018 |
| 5 | My daughter loved it! | Sewing - Summer Camp | ST. ANTHONY-NEW BRIGHTON SCHOOLS | ST. ANTHONY MIDDLE - New Brighton/St. Anthony | 7/18/2018 |
| 4 | | Fencing - Summer Camp | Ankeny Comm School District | Parkview Middle School | 7/18/2018 |
| 5 | | Fencing - Summer Camp | Ankeny Comm School District | Parkview Middle School | 7/18/2018 |
| 4 | she did a great job | Fencing - Summer Camp | Ankeny Comm School District | Parkview Middle School | 7/19/2018 |
| 4 | he was very good as well | Fencing - Summer Camp | Ankeny Comm School District | Parkview Middle School | 7/19/2018 |
| 4 | | Chess - Summer Camp | ROCHESTER PUBLIC SCHOOL DISTRICT | Northrop Community Ed Center - Rochester | 7/19/2018 |
| 5 | My daughter enjoyed this class very much! She said her teacher was the most helpful and learned a lot from her. | Sewing - Summer Camp | WACONIA PUBLIC SCHOOL DISTRICT | BAYVIEW ELEMENTARY | 7/20/2018 |
| 5 | | Fencing - Summer Camp | MINNEAPOLIS PUBLIC SCHOOL DIST. | HALE ELEMENTARY | 7/20/2018 |
| 4.5 | Our child loved the fencing - in fact he wants to pursue it further now that he has had this experience. The physical fitness element was a little tough for him. He was sore and this was his only complaint. As parents we don't mind that he was working hard! But it was a factor for him. thanks for a fun camp. | Fencing - Summer Camp | MINNEAPOLIS PUBLIC SCHOOL DIST. | HALE ELEMENTARY | 7/20/2018 |
| 4 | | Rocketry - Summer Camp | NORTHFIELD PUBLIC SCHOOL DISTRICT | BRIDGEWATER ELEMENTARY | 7/20/2018 |
| 2 | She enjoyed the class at a 5 stars. Overall I'd rate the class two stars. The kids made a 'dress' (which will not be worn. None of them fit the girls), a bow and a bag. In the course description it was also mentioned they'd make a sunglass case and 'more'. The instructor shared today that they were done on Weds with projects. Why didn't they make the projects that were in the class description. They obviously had time. II thought more time would be spent on learning how to actually use the machine and the different kind of stitches. They sewed the dress on the first day which was surprising seeing they were going to learn how to sew, but yet already made a 'dress' in the first day. The teacher was very fun and my daughter really enjoyed her. However, the content of the class was disappointing. For $150 I thought they were going to learn how to actually sew a variety of stitches and use a machine in addition to coming home with several projects that they might actually use/wear. I don't think she learned any skills in this class that will carry forward. | Sewing - Summer Camp | SOUTH WASHINGTON COUNTY SCHOOL DIST | EAST RIDGE HIGH SCHOOL | 7/20/2018 |
| 5 | Great class. Came home with smiles every day! | STEM - Summer Camp with LEGO® Bricks | OWATONNA PUBLIC SCHOOL DISTRICT | ROOSEVELT COMMUNITY SCHOOL - Owatonna | 7/20/2018 |
| 3 | My daughter enjoyed the class but was disappointed the instructor didn't really teach any sewing techniques. The instructor was nice but spent a lot of time distracted by her computer. My daughter seemed to have fun but overall we are pretty disappointed with this class and probably can't recommend it to others. | Sewing - Summer Camp | SOUTH WASHINGTON COUNTY SCHOOL DIST | EAST RIDGE HIGH SCHOOL | 7/20/2018 |
| 5 | My daughter LOVED this course and has a new love for sewing. She had sewn very little before and her project was incredible!! | Sewing - Summer Camp | ROCORI PUBLIC SCHOOL DISTRICT | ROCORI SENIOR HIGH | 7/20/2018 |
| 5 | | Robotics - Summer Camp | BURNSVILLE PUBLIC SCHOOL DISTRICT | GIDEON POND ELEMENTARY | 7/20/2018 |
| 5 | | Sewing - Summer Camp | ROCORI PUBLIC SCHOOL DISTRICT | ROCORI SENIOR HIGH | 7/20/2018 |
| 5 | My son enjoyed this class very much. I would have liked to see more of the projects that he made or it would be nice to keep a project. | STEM - Summer Camp with LEGO® Bricks | OWATONNA PUBLIC SCHOOL DISTRICT | ROOSEVELT COMMUNITY SCHOOL - Owatonna | 7/20/2018 |
| 5 | I cannot day enough about this class! My daughter LOVED it and learned so much in a short period of time! She was so excited to show off her skills and continue sewing. Thanks to a great teacher and class! Please continue offering classes like this or advanced sewing courses. | Sewing - Summer Camp | OWATONNA PUBLIC SCHOOL DISTRICT | ROOSEVELT COMMUNITY SCHOOL - Owatonna | 7/20/2018 |
| 5 | My kids really enjoyed the fencing class. They told me how much they enjoyed Jacob and being his student because he was very calm but still pushed them when they didn't think they could do something. | Fencing - Summer Camp | MINNEAPOLIS PUBLIC SCHOOL DIST. | HALE ELEMENTARY | 7/20/2018 |
| 5 | Our child very much enjoyed the class and had a great time. We are a little bit confused because of discussions that came home about a maneuver called the pawn hook that doesn't seem to exist, but not sure where that came from. | Chess - Summer Camp | No District MN | ROCHESTER MONTESSORI | 7/20/2018 |
| 5 | Brock loved the class and loved Jo. She is the best and we couldn't have asked for a better instructor!!! | Rocketry - Summer Camp | NORTHFIELD PUBLIC SCHOOL DISTRICT | BRIDGEWATER ELEMENTARY | 7/20/2018 |
| 5 | Our child really enjoys it! | Chess | SOUTH WASHINGTON COUNTY SCHOOL DIST | RED ROCK ELEMENTARY | 7/21/2018 |
| 5 | My son loved it. He wants to look into continuing somewhere | Fencing - Summer Camp | MINNEAPOLIS PUBLIC SCHOOL DIST. | HALE ELEMENTARY | 7/21/2018 |
| 5 | | Chess - Summer Camp | Urbandale Comm School District | Urbandale High School | 7/23/2018 |
| 5 | He had great things to say about Nathan. When I dropped in early or late he was interacting and being very patient. Also, noticed he chose a kid who was being quiet and well behaved for something they all wanted to do. Great job, Nathan! | Robotics - Summer Camp | MANKATO PUBLIC SCHOOL DISTRICT | PRAIRIE WINDS MIDDLE SCHOOL | 7/23/2018 |
| 5 | | Fencing - Summer Camp | Ankeny Comm School District | Parkview Middle School | 7/23/2018 |
| 5 | | Fencing - Summer Camp | Ankeny Comm School District | Parkview Middle School | 7/23/2018 |
| 5 | Luke really enjoyed the robotics camp! I tried to give 5 starts, but it would only let me pick 3 1/2! | Robotics - Summer Camp | Johnston Comm School District | Henry A Wallace Elementary School | 7/23/2018 |
| 5 | Luke really enjoyed the robotics camp! I tried to give 5 starts, but it would only let me pick 3 1/2! | Robotics - Summer Camp | Johnston Comm School District | Henry A Wallace Elementary School | 7/23/2018 |
| 5 | He had a great time! Would love to do more projects related to this topic. | Robotics - Summer Camp | BURNSVILLE PUBLIC SCHOOL DISTRICT | GIDEON POND ELEMENTARY | 7/23/2018 |
| 3 | My son enjoyed the class and learned several new skills. I wonder if mixing up partners during the week might keep things interesting. My son was partnered with a boy who wasn't very interested in building and it would have been fun to get to know other kids in the class. | STEM - Summer Camp with LEGO® Bricks | OWATONNA PUBLIC SCHOOL DISTRICT | ROOSEVELT COMMUNITY SCHOOL - Owatonna | 7/23/2018 |
| 5 | It was a very positive experience for our son. He really enjoyed the week. | Robotics - Summer Camp | Urbandale Comm School District | Urbandale High School | 7/23/2018 |
| 5 | Piper had a BLAST!! Megan was awesome!!! I would sign her up again anytime!! | Robotics - Summer Camp | Urbandale Comm School District | Urbandale High School | 7/23/2018 |
| 5 | My daughter had a great time and loved using her creativity to create fashion. She gained many new skills and is ambitiously plotting new projects! | Sewing - Summer Camp | MANKATO PUBLIC SCHOOL DISTRICT | LINCOLN COMMUNITY CENTER/ECFE - Mankato | 7/23/2018 |
| 5 | Nathan gave great feedback on my daughter and did a great job answering my questions. My daughter really enjoyed this- her first experience with robotics- and is looking forward to more. We were bummed when we realized Nathan was not local, because he was great! | Robotics - Summer Camp | MANKATO PUBLIC SCHOOL DISTRICT | PRAIRIE WINDS MIDDLE SCHOOL | 7/24/2018 |
| 4 | Katie and Jacob Grau enjoyed the building projects very much thank you. | Robotics - Summer Camp | MANKATO PUBLIC SCHOOL DISTRICT | PRAIRIE WINDS MIDDLE SCHOOL | 7/24/2018 |
| 5 | My daughter loved this class and would be interested in doing it again next summer! | Woodworking - Summer Camp | Inver Grove Heights Parks and Recreation | Veterans Memorial Community Center | 7/24/2018 |
| 5 | | Chess | EDINA PUBLIC SCHOOL DISTRICT | CONCORD ELEMENTARY | 7/25/2018 |
| 5 | 0 | Chess | EDINA PUBLIC SCHOOL DISTRICT | CONCORD ELEMENTARY | 7/25/2018 |
| 4 | | Sewing - Summer Camp | ROCORI PUBLIC SCHOOL DISTRICT | ROCORI SENIOR HIGH | 7/25/2018 |
| 5 | | Fencing | DELANO PUBLIC SCHOOL DISTRICT | DELANO COMMUNITY EDUCATION CENTER | 7/26/2018 |
| 5 | | Robotics - Summer Camp | MANKATO PUBLIC SCHOOL DISTRICT | PRAIRIE WINDS MIDDLE SCHOOL | 7/27/2018 |
| 4.5 | Our child said that this was his second favorite class he has attended this summer. His favorite part of the class was shooting off the rockets. He said his teacher was really fun. | Rocketry - Summer Camp | WACONIA PUBLIC SCHOOL DISTRICT | BAYVIEW ELEMENTARY | 7/27/2018 |
| 5 | Kids loved her and the class! | STEM | Village of Suamico | Suamico - Municipal Services Center | 7/27/2018 |
| 2 | The instructor spent lots of class time on her phone. She did not come around to help students while they were on the sewing machines, help them pin items, or choose material or patterns. She told students what to do but did not give a demonstration at all. Students who did not know how to sew it all we're very frustrated at this experience. My daughter did not even feel that the teacher was approachable to ask for help either. | Sewing - Summer Camp | LAKEVILLE PUBLIC SCHOOL DISTRICT | CENTURY MIDDLE SCHOOL | 7/27/2018 |
| 5 | She loved it. Wants to do it again. | Sewing - Summer Camp | LAKEVILLE PUBLIC SCHOOL DISTRICT | CENTURY MIDDLE SCHOOL | 7/27/2018 |
| 5 | She loved it. Wants to do it again. | Sewing - Summer Camp | LAKEVILLE PUBLIC SCHOOL DISTRICT | CENTURY MIDDLE SCHOOL | 7/27/2018 |
| 2 | The instructor spent lots of class time on her phone. She did not come around to help students while they were on the sewing machines, help them pin items, or choose material or patterns. She told students what to do but did not give a demonstration at all. Students who did not know how to sew it all we're very frustrated at this experience. My daughter did not even feel that the teacher was approachable to ask for help either. | Sewing - Summer Camp | LAKEVILLE PUBLIC SCHOOL DISTRICT | CENTURY MIDDLE SCHOOL | 7/27/2018 |
| 5 | My son really enjoyed this class. He was very excited each day to tell me about what they made. He spoke very highly of Ms. Winn. | STEM - Summer Camp with LEGO® Bricks | ROBBINSDALE PUBLIC SCHOOL DISTRICT | SANDBURG LEARNING CENTER | 7/27/2018 |
| 4.5 | | STEM - Summer Camp with LEGO® Bricks | ROBBINSDALE PUBLIC SCHOOL DISTRICT | SANDBURG LEARNING CENTER | 7/27/2018 |
| 5 | | Robotics - Summer Camp | Johnston Comm School District | Summit Middle School | 7/27/2018 |
| 5 | | STEM - Summer Camp with LEGO® Bricks | ROBBINSDALE PUBLIC SCHOOL DISTRICT | SANDBURG LEARNING CENTER | 7/27/2018 |
| 5 | | STEM - Summer Camp with LEGO® Bricks | ROBBINSDALE PUBLIC SCHOOL DISTRICT | SANDBURG LEARNING CENTER | 7/27/2018 |
| 4.5 | | Fencing - Summer Camp | MOUNDS VIEW PUBLIC SCHOOL DISTRICT | IRONDALE SENIOR HIGH | 7/27/2018 |
| 4 | | Fencing - Summer Camp | MOUNDS VIEW PUBLIC SCHOOL DISTRICT | IRONDALE SENIOR HIGH | 7/27/2018 |
| 5 | | Robotics - Summer Camp | Urbandale Comm School District | Urbandale High School | 7/27/2018 |
| 5 | "She did lots of engineering stuff and helped me do the crane" | STEM - Summer Camp with LEGO® Bricks | ROBBINSDALE PUBLIC SCHOOL DISTRICT | SANDBURG LEARNING CENTER | 7/28/2018 |
| 5 | "He's really funny" | STEM - Summer Camp with LEGO® Bricks | ROBBINSDALE PUBLIC SCHOOL DISTRICT | SANDBURG LEARNING CENTER | 7/28/2018 |
| 5 | My son enjoyed this class very much. He wants to do another one during the school year. I would definitely recommend this for kids that are interested in Robotics and Legos. Thank you very much for giving a soon to be 8th grader something challenging to do during the summer months. It is a little more limited at his age to find something so thank you again. | Robotics - Summer Camp | Johnston Comm School District | Summit Middle School | 7/28/2018 |
| 5 | My son loves it! He gives it a 5 and wants to do it next summer! | STEM - Summer Camp with LEGO® Bricks | Village of Bellevue | Bellevue Community Center | 7/28/2018 |
| 5 | | Fencing - Summer Camp | MOUNDS VIEW PUBLIC SCHOOL DISTRICT | IRONDALE SENIOR HIGH | 7/29/2018 |
| 5 | | Fencing - Summer Camp | MOUNDS VIEW PUBLIC SCHOOL DISTRICT | IRONDALE SENIOR HIGH | 7/29/2018 |
| 4.5 | | STEM - Summer Camp with LEGO® Bricks | ROBBINSDALE PUBLIC SCHOOL DISTRICT | SANDBURG LEARNING CENTER | 7/30/2018 |
| 4.5 | | STEM - Summer Camp with LEGO® Bricks | ROBBINSDALE PUBLIC SCHOOL DISTRICT | SANDBURG LEARNING CENTER | 7/30/2018 |
| 5 | Easily noted as an engaging instructor who received high regards from her students. Hope to see her again. | Sports | SOUTH WASHINGTON COUNTY SCHOOL DIST | COTTAGE GROVE JUNIOR HIGH | 7/30/2018 |
| 2.5 | | STEM | OWATONNA PUBLIC SCHOOL DISTRICT | ROOSEVELT COMMUNITY SCHOOL - Owatonna | 7/30/2018 |
| 4 | My son really enjoyed his class. It was fun to hear how excited he was to go each day. He says he learned a lot. | STEM | OWATONNA PUBLIC SCHOOL DISTRICT | ROOSEVELT COMMUNITY SCHOOL - Owatonna | 7/30/2018 |
| 4 | | STEM | OWATONNA PUBLIC SCHOOL DISTRICT | ROOSEVELT COMMUNITY SCHOOL - Owatonna | 7/30/2018 |
| 5 | | Robotics - Summer Camp | MANKATO PUBLIC SCHOOL DISTRICT | PRAIRIE WINDS MIDDLE SCHOOL | 7/30/2018 |
| 5 | Daughter loved the class. She now wants a sewing machine for Christmas. | Sewing - Summer Camp | ALBANY PUBLIC SCHOOL DISTRICT | ALBANY SECONDARY (Jr/Sr High) | 7/31/2018 |
| 5 | Excellent. Would recommend it to others. My daughter had never used a sewing machine before. She is now borrowing my mother's and is sewing up a storm. The instructor sparked creativity and a passion for sewing. | Sewing - Summer Camp | MINNETONKA PUBLIC SCHOOL DISTRICT | EXCELSIOR ELEMENTARY | 7/31/2018 |
| 5 | Lots of time to play, Will was very encouraging to the kids! | Chess - Summer Camp | BYRON PUBLIC SCHOOL DISTRICT | DACS BUILDING | 7/31/2018 |
| 5 | My son loved this class more then the last one. He loves his car he made. Now he is trying to teach his younger brother about it. | Electronics - Summer Camp | Village of Fox Crossing | Fox Crossing Community Center | 7/31/2018 |
| 5 | Great class and great teacher, my son loved it and learned a lot. | Electronics - Summer Camp | Village of Fox Crossing | Fox Crossing Community Center | 7/31/2018 |
| 4 | | Chess - Summer Camp | BYRON PUBLIC SCHOOL DISTRICT | DACS BUILDING | 7/31/2018 |
| 5 | My daughter really enjoyed this class. | Chess - Summer Camp | BYRON PUBLIC SCHOOL DISTRICT | DACS BUILDING | 7/31/2018 |
| 4 | | Chess - Summer Camp | BYRON PUBLIC SCHOOL DISTRICT | DACS BUILDING | 7/31/2018 |
| 5 | Karmi enjoyed every minute of it. Tons to learn in a fun environment. | Robotics - Summer Camp | Norwalk Comm School District | Norwalk P&R/Public Safety Building | 8/1/2018 |
| 5 | Great class. Would love to see a next level class offered! | Sewing - Summer Camp | NORTHFIELD PUBLIC SCHOOL DISTRICT | BRIDGEWATER ELEMENTARY | 8/1/2018 |
| 5 | My daughter LOVED the camp. She talked non-stop about it all week. We did not hear much about the instructor. My other daughter has done these in the past, and I was concerned about sending a 1st grade girl to the camp, but the instructor made her feel comfortable right away and she was paired with a young boy who she worked really well with. She cannot wait to do Lego camp again next summer (and has asked for a lego kit like the one they used in camp for her birthday). 🙂 I would say it was a huge success. I also have to mention that she keeps telling us how she likes to "modificate" (modify) things once they are put together and thinks she would be a good engineer someday. 🙂 Thank you! | STEM - Summer Camp with LEGO® Bricks | MANKATO PUBLIC SCHOOL DISTRICT | LINCOLN COMMUNITY CENTER/ECFE - Mankato | 8/1/2018 |
| 5 | Nina loved the class, the teacher, and is thrilled to have learned to sew. | Sewing - Summer Camp | NORTHFIELD PUBLIC SCHOOL DISTRICT | BRIDGEWATER ELEMENTARY | 8/1/2018 |
| 5 | My son was expecting to use Legos at Lego camp, but they use construx blocks, so he was initially disappointed. The title was misleading, but he still had a great time. | STEM with LEGO® Bricks | WINONA AREA PUBLIC SCHOOL DISTRICT | WINONA MIDDLE | 8/2/2018 |
| 4.5 | Both kids really enjoyed the class | STEM | OWATONNA PUBLIC SCHOOL DISTRICT | ROOSEVELT COMMUNITY SCHOOL - Owatonna | 8/2/2018 |
| 4 | | STEM with LEGO® Bricks | WINONA AREA PUBLIC SCHOOL DISTRICT | WINONA MIDDLE | 8/2/2018 |
| 5 | We have enjoyed Brian as our son's instructor for the past 6 years. We are hopeful that a fencing club will begin in the Mankato Area soon. More opportunities for fencing would be great! Thanks for all you do. | Fencing - Summer Camp | MANKATO PUBLIC SCHOOL DISTRICT | LINCOLN COMMUNITY CENTER/ECFE - Mankato | 8/3/2018 |
| 5 | | Fencing - Summer Camp | SOUTH WASHINGTON COUNTY SCHOOL DIST | DISTRICT PROGRAM CENTER | 8/3/2018 |
| 3 | It was way too warm in the gym for the amount of gear the kids used for the fencing class. Instructor was okay. | Fencing - Summer Camp | SOUTH WASHINGTON COUNTY SCHOOL DIST | DISTRICT PROGRAM CENTER | 8/3/2018 |
| 5 | Excellent instructor! He made the class fun, while also holding the kids to high standards of behavior and learning. My child enjoyed it a lot. | Fencing - Summer Camp | SOUTH WASHINGTON COUNTY SCHOOL DIST | DISTRICT PROGRAM CENTER | 8/3/2018 |
| 4 | Bruce was very nice while still maintaining the safety and discipline and instruction needed to run a class of young students. | Fencing - Summer Camp | SOUTH WASHINGTON COUNTY SCHOOL DIST | DISTRICT PROGRAM CENTER | 8/3/2018 |
| 5 | | Fencing - Summer Camp | MANKATO PUBLIC SCHOOL DISTRICT | LINCOLN COMMUNITY CENTER/ECFE - Mankato | 8/3/2018 |
| 5 | Grace loves this class and really likes Miss Carole. She does a great job. | Sewing - Summer Camp | BLOOMINGTON PUBLIC SCHOOL DISTRICT | OLSON MIDDLE | 8/3/2018 |
| 4.5 | Mr. Sharp made my son feel welcome immediately and really enjoyed him as a teacher. He felt motive to attend these Chess than usual. He wish he do more! | Chess - Summer Camp | OWATONNA PUBLIC SCHOOL DISTRICT | ROOSEVELT COMMUNITY SCHOOL - Owatonna | 8/3/2018 |
| 5 | | Sewing - Summer Camp | BLOOMINGTON PUBLIC SCHOOL DISTRICT | OLSON MIDDLE | 8/4/2018 |
| 5 | | Fencing - Summer Camp | SOUTH WASHINGTON COUNTY SCHOOL DIST | DISTRICT PROGRAM CENTER | 8/4/2018 |
| 5 | | Robotics - Summer Camp | MANKATO PUBLIC SCHOOL DISTRICT | PRAIRIE WINDS MIDDLE SCHOOL | 8/4/2018 |
| 4 | My son said he was really nice, but only taught stuff he already knew. What happened to Coach Ian? he was listed as the instructor when we registered - a heads up to the parents about that change would have been nice. | Chess - Summer Camp | OWATONNA PUBLIC SCHOOL DISTRICT | ROOSEVELT COMMUNITY SCHOOL - Owatonna | 8/5/2018 |
| 5 | | Sports | SOUTH WASHINGTON COUNTY SCHOOL DIST | COTTAGE GROVE JUNIOR HIGH | 8/5/2018 |
| 5 | My Boys really enjoyed Jake for a teacher. | STEM - Summer Camp with LEGO® Bricks | MANKATO PUBLIC SCHOOL DISTRICT | LINCOLN COMMUNITY CENTER/ECFE - Mankato | 8/6/2018 |
| 5 | She said this was her favorite class she'd ever done at #281. | Sewing - Summer Camp | ROBBINSDALE PUBLIC SCHOOL DISTRICT | SANDBURG LEARNING CENTER | 8/6/2018 |
| 2.5 | My daughter enjoyed the class a lot and loved making the projects, but the lack of supervision or acknowledgement of problematic behaviors in the class was concerning. My daughter told me how her hair was pulled by a child and that same child on a different occasion reached into my daughters bag and grabbed her coasters and threw them on the ground. She was also told that she "Might be too big for her dress" by another child. I get kids will be kids but I witnessed unacceptable behavior during the parents fashion show by the two individuals that caused my child heartache and the Instructor turned a blind eye pretending to not notice the behavior. It was apparent the Instructor had no control of the class. Witnessing this leaves a bad feeling in a parent. I wouldn't recommend this instructor unless she is given the tools and education to handle disruptive and hurtful behavior and she would feel comfortable handling a child that knows no boundaries. | Sewing - Summer Camp | NEW PRAGUE AREA SCHOOLS | EAGLE VIEW - New Prague | 8/6/2018 |
| 4.5 | | Fencing - Summer Camp | MANKATO PUBLIC SCHOOL DISTRICT | LINCOLN COMMUNITY CENTER/ECFE - Mankato | 8/6/2018 |
| 5 | | Sewing - Summer Camp | NEW PRAGUE AREA SCHOOLS | EAGLE VIEW - New Prague | 8/6/2018 |
| 4.5 | My son really enjoys Bruce's classes. Bruce is a great instructor - just the right combination of discipline and fun! | Fencing - Summer Camp | SOUTH WASHINGTON COUNTY SCHOOL DIST | DISTRICT PROGRAM CENTER | 8/7/2018 |
| 5 | | Electronics - Summer Camp | Village of Fox Crossing | Fox Crossing Community Center | 8/8/2018 |
| 5 | Jack is really a good teacher! My son enjoys his classes very much! | Robotics - Summer Camp | Johnston Comm School District | Summit Middle School | 8/9/2018 |
| 4 | | Chess - Summer Camp | MANKATO PUBLIC SCHOOL DISTRICT | PRAIRIE WINDS MIDDLE SCHOOL | 8/10/2018 |
| 5 | My son has loved going to camp. Not one word of protest any of the days. | Chess - Summer Camp | MANKATO PUBLIC SCHOOL DISTRICT | PRAIRIE WINDS MIDDLE SCHOOL | 8/10/2018 |
| 5 | | Chess - Summer Camp | MANKATO PUBLIC SCHOOL DISTRICT | PRAIRIE WINDS MIDDLE SCHOOL | 8/10/2018 |
| 4 | | Electronics - Summer Camp | Village of Bellevue | Bellevue Community Center | 8/10/2018 |
| 5 | My child thoroughly enjoyed this camp! Thank you for offering STEM programs! | Robotics - Summer Camp | Ankeny Comm School District | Northwest Elementary School | 8/10/2018 |
| 5 | | Chess - Summer Camp | MANKATO PUBLIC SCHOOL DISTRICT | PRAIRIE WINDS MIDDLE SCHOOL | 8/10/2018 |
| 4 | Stars should be rated at 4. She did a great job. My child wants to continue to fencing lessons through the school year. He really enjoyed the class, his instructor, and the other students. | Fencing - Summer Camp | Urbandale Comm School District | Urbandale High School | 8/11/2018 |
| 5 | | Robotics - Summer Camp | Ankeny Comm School District | Northwest Elementary School | 8/11/2018 |
| 5 | | Sewing - Summer Camp | Village of Fox Crossing | Fox Crossing Community Center | 8/14/2018 |
| 3 | really nice instructor but could have called for more structure and rule following during games | Fencing - Summer Camp | NORTHFIELD PUBLIC SCHOOL DISTRICT | NORTHFIELD MIDDLE | 8/15/2018 |
| 5 | | Sewing - Summer Camp | Village of Fox Crossing | Fox Crossing Community Center | 8/15/2018 |
| 4 | I think my daughter enjoyed the class... however I felt time management was a HUGE issue. Plus the fact that my daughter came home one night and said she needed to purchase all of the material for her dress... which we ended up spending 4 hours at home the night before the show creating, because they weren't given enough time in class. I think this would have been fine if it would have been communicated ahead of time. She did learn a lot, and I loved the fashion show at the end! | Sewing - Summer Camp | Village of Fox Crossing | Fox Crossing Community Center | 8/16/2018 |
| 4 | My daughter loved this class. I was surprised at how many items they create during this week long class. Sarah seems very patient and by the looks of the projects they made a very good instructor. | Sewing - Summer Camp | ALBANY PUBLIC SCHOOL DISTRICT | ALBANY SECONDARY (Jr/Sr High) | 8/17/2018 |
| 3 | It sounded like the class was meant to be only 2 days so there was quite a bit of downtime | Robotics - Summer Camp | LAKEVILLE PUBLIC SCHOOL DISTRICT | CRYSTAL LAKE ELEMENTARY | 8/17/2018 |
| 4 | Sharing more details about what was learned in the session and what kids would be learning will help parents to understand better how much kid achieved from the sessions | Robotics - Summer Camp | LAKEVILLE PUBLIC SCHOOL DISTRICT | CRYSTAL LAKE ELEMENTARY | 8/17/2018 |
| 4 | Class was a bit long. Maybe 3 or 3 1/2 hours would be better. Also, one student was a distraction/disruption the first two days, but it did get better the 3rd day. The student said he was homeschooled and maybe he was younger than most kids his age? Either way, it would be nice if there were actual consequences for yelling, throwing things and running around throughout the entire class. Maybe kids need to be picked up early, if they can't follow teacher instructions or maybe they need an aide. | Robotics - Summer Camp | LAKEVILLE PUBLIC SCHOOL DISTRICT | CRYSTAL LAKE ELEMENTARY | 8/17/2018 |
| 4 | My son loved it and I wish it was a little longer. Seemed like he didnt get a hold of it till the last day. | STEM | Village of Fox Crossing | Fox Crossing Community Center | 8/21/2018 |
| 5 | My daughter really enjoyed this class! She found it interesting, challenging and a place to be creative. Through this class she learned about robotics and is interested in learning more about this, too. Thank you! | STEM | Village of Fox Crossing | Fox Crossing Community Center | 8/21/2018 |
| 5 | My daughters thought that it was awesome to have a girl teach coding. She inspired my girls to learn more about coding. Catherine also encouraged them to be creative. | STEM | Village of Fox Crossing | Fox Crossing Community Center | 8/21/2018 |
| 4 | My daughter really liked the class, however there were not enough sewing machines and made it difficult for the students to get projects done in a timely manner. | Sewing - Summer Camp | Village of Fox Crossing | Fox Crossing Community Center | 9/13/2018 |
| 4 | Would like to see more expanded projects and more classes offered. Get the word of this program out to the schools. | Electronics - Summer Camp | Village of Bellevue | Bellevue Community Center | 9/18/2018 |
| 1 | We were so unimpressed with the instructor, Megan, that we chose not to send our son to the final session, which is against our family's rules about completing any session you start. He learned more from a returning student in 10 minutes than he did from the instructor in several sessions. She had no lesson plans, no flow to any activities, did not record anything like sizing of their equipment, etc. They warmed up and cooled down for at least 1/3 of the hour long session and it took an additional 10 minutes each time for the 8 or so students in the course to re-figure out which sizes they were for the different materials. She would play favorites (one returning girl who knew what she was doing), would show annoyance when my son didn't understand something, but she wouldn't take the time to teach him how to do it correctly. My son is a quiet, non-athletic kid, but one who was eager to try fencing. A parent of a returning student (the one who actually taught my son something) let me know that the previous instructor was quite good and she and her son were both very disappointed with this session. Please do NOT bring Megan back! | Fencing | LAKEVILLE PUBLIC SCHOOL DISTRICT | MCGUIRE MIDDLE SCHOOL | 10/15/2018 |
| 2 | My child is a returning student and has been a little bored with the new instruction style with this newly assigned teacher. There has been skill development, but the participants haven't actually been doing any fencing. My child is considering quitting fencing due to this. I think Megan is a competent teacher, but may want to consider how she can better engage the students through active fencing, games, and fun activities. | Fencing | LAKEVILLE PUBLIC SCHOOL DISTRICT | MCGUIRE MIDDLE SCHOOL | 10/15/2018 |
| 1 | I attended all of the fencing classes and only once did students have a chance to actually fence with their newly acquired skills. My son, who had been excited about fencing, no longer wants to attend as he doesn't get a chance to fence. He does not like all of the footwork training. He is also frustrated as it has taken up to 10 minutes (yes I timed it) for kids to get the correct equipment, some of which is not brought to class. That is 1/6 of the class time that is standing around doing nothing. | Fencing | LAKEVILLE PUBLIC SCHOOL DISTRICT | MCGUIRE MIDDLE SCHOOL | 10/16/2018 |
| 5 | | Chess | No District MN | PARNASSUS PREP | 10/23/2018 |
| 5 | My child has learnt to play chess very well after this class. | Chess | No District MN | PARNASSUS PREP | 10/25/2018 |
| 5 | Adam enjoyed the class! He didn't say much about the instructors but really enjoyed the challenges each week and the friendships he's made from the class as well. He's already asking me if we can sign up for the next session! | STEM with LEGO® Bricks | Ankeny Comm School District | Ashland Ridge Elementary | 10/25/2018 |
| 5 | Our child loved this class and the instructor. He was always excited to tell us what he did that day. | STEM with LEGO® Bricks | Ankeny Comm School District | Ashland Ridge Elementary | 10/25/2018 |
| 5 | My daughter loved this class | STEM with LEGO® Bricks | Ankeny Comm School District | Ashland Ridge Elementary | 10/25/2018 |
| 5 | | STEM with LEGO® Bricks | Ankeny Comm School District | Prairie Trail Elementary | 10/25/2018 |
| 5 | | STEM with LEGO® Bricks | Ankeny Comm School District | Prairie Trail Elementary | 10/25/2018 |
| 5 | Paddy is a great coach. He has a lot of experience to share and a realistic outlook on competition. We want him to stay on at Parnassus. | Fencing | No District MN | PARNASSUS PREP | 10/28/2018 |
| 5 | Emmett really enjoyed this class and is looking forward to the next session!! | STEM with LEGO® Bricks | Ankeny Comm School District | Ashland Ridge Elementary | 10/29/2018 |
| 5 | Survey Winner Fall '18 | Robotics | Norwalk Comm School District | Lakewood Elementary School | 10/29/2018 |
| 5 | | STEM with LEGO® Bricks | West Des Moines Comm School District | Fairmeadows Elementary School | 10/29/2018 |
| 3.5 | | STEM with LEGO® Bricks | Southeast Polk Comm School District | Four Mile Elementary School | 10/29/2018 |
| 5 | My son loves the technic legos and using the motors. | STEM with LEGO® Bricks | Ankeny Comm School District | Northwest Elementary School | 10/29/2018 |
| 5 | | STEM with LEGO® Bricks | Southeast Polk Comm School District | Four Mile Elementary School | 10/29/2018 |
| 5 | | STEM with LEGO® Bricks | Ankeny Comm School District | Northwest Elementary School | 10/29/2018 |
| 5 | My son said she was really kind and always helped out whenever needed. | STEM with LEGO® Bricks | Ankeny Comm School District | Northwest Elementary School | 10/29/2018 |
| 5 | My son said she is nice and has fun. | STEM with LEGO® Bricks | Southeast Polk Comm School District | Four Mile Elementary School | 10/29/2018 |
| 5 | Abhay enjoyed the class thoroughly and also learnt programming skills. | STEM | ST. VRAIN VALLEY RE 1J | EAGLE CREST ELEMENTARY | 10/29/2018 |
| 4 | My child enjoyed the class, however the instructor didn't always do a good job of asking sure the students ALL got a chance to build and not just search for the pieces. My child was one of the younger students and when paired with the older students was not given an equal opportunity to build. The older kids took over. I understand the concept of teamwork, but maybe there should be two sections to split the age gap. | STEM with LEGO® Bricks | West Des Moines Comm School District | Fairmeadows Elementary School | 10/29/2018 |
| 5 | Not sure if this was a miss on our end but would like to have gotten updates and photos of activities and how the students interacted with the content teachers and other students. Thanks for the consideration and nice work. Our kid really enjoyed it. | Robotics | Norwalk Comm School District | Lakewood Elementary School | 10/29/2018 |
| 5 | | Robotics | Norwalk Comm School District | Lakewood Elementary School | 10/29/2018 |
| 4 | | STEM with LEGO® Bricks | Southeast Polk Comm School District | Four Mile Elementary School | 10/29/2018 |
| 5 | | STEM with LEGO® Bricks | Southeast Polk Comm School District | Four Mile Elementary School | 10/30/2018 |
| 3.5 | My kids like the class, but the weather and postponing weeks has interfered with other after school activities. Couldn't rain days be held indoors or is that not an option? | Sports | No District MN | Cologne Academy | 10/30/2018 |
| 4.5 | | Sports | No District MN | Cologne Academy | 10/30/2018 |
| 5 | Jo was an amazing teacher. My daughter had so much fun and can't wait to take another class in January! | STEM with LEGO® Bricks | BYRON PUBLIC SCHOOL DISTRICT | BYRON PRIMARY SCHOOL | 10/30/2018 |
| 5 | Liam had a great time, thanks for providing such a learning and fun environment. | STEM with LEGO® Bricks | BYRON PUBLIC SCHOOL DISTRICT | BYRON PRIMARY SCHOOL | 10/30/2018 |
| 5 | | Sports | KASSON-MANTORVILLE SCHOOL DIST. | KASSON-MANTORVILLE ELEMENTARY | 10/30/2018 |
| 5 | My son had a lot of fun building with his friends! | STEM with LEGO® Bricks | BYRON PUBLIC SCHOOL DISTRICT | BYRON PRIMARY SCHOOL | 10/30/2018 |
| 2.5 | My kids love legos and have enjoyed lego robotics and other lego classes in the past. They did not enjoy this class. They didn't think they built enough things. | STEM with LEGO® Bricks | ROCHESTER PUBLIC SCHOOL DISTRICT | BAMBER VALLEY ELEMENTARY | 10/30/2018 |
| 5 | Perry loved this class and we will sign up again. | STEM with LEGO® Bricks | CHARTER SCHOOL INSTITUTE | GLOBAL VILLAGE ACADEMY - FORT COLLINS | 10/30/2018 |
| 5 | My kids (kinder/3rd) loved this class and Ms. Laura! They can't wait til next quarter starts! | STEM with LEGO® Bricks | CHARTER SCHOOL INSTITUTE | GLOBAL VILLAGE ACADEMY - FORT COLLINS | 10/30/2018 |
| 5 | | STEM with LEGO® Bricks | CHARTER SCHOOL INSTITUTE | GLOBAL VILLAGE ACADEMY - FORT COLLINS | 10/31/2018 |
| 4 | He enjoyed the class but was frustrated with the other kids - said they wouldn't let him do the coding as well as the building. | Robotics | Norwalk Comm School District | Lakewood Elementary School | 10/31/2018 |
| 5 | | STEM with LEGO® Bricks | Southeast Polk Comm School District | Four Mile Elementary School | 11/1/2018 |
| 4 | | STEM with LEGO® Bricks | No District MN | PARNASSUS PREP | 11/1/2018 |
| 4.5 | Weston loved it | Sports | BYRON PUBLIC SCHOOL DISTRICT | BYRON INTERMEDIATE SCHOOL | 11/2/2018 |
| 5 | | Chess | NORTHFIELD PUBLIC SCHOOL DISTRICT | GREENVALE PARK ELEMENTARY | 11/2/2018 |
| 5 | | Fencing | RED WING PUBLIC SCHOOL DISTRICT | BURNSIDE ELEMENTARY | 11/2/2018 |
| 4 | | Robotics | Norwalk Comm School District | Lakewood Elementary School | 11/2/2018 |
| 5 | Stevie loved the class. She expressed concern after the first day that "some of the things didn't work or were broken" and I was worried after paying so much for the class that the payments weren't going to good supplies. But, she assured me stuff worked after that. She enjoyed the class and ended up calling it her "defense against the dark arts" class. Thank you for providing a positive learning environment for her to enjoy STEM. | Robotics | Urbandale Comm School District | Valerius Elementary School | 11/2/2018 |
| 5 | | Chess | AUSTIN PUBLIC SCHOOL DISTRICT | BANFIELD ELEMENTARY | 11/2/2018 |
| 3.5 | My daughter would love to try another class, with more challenging coding projects. She had a great time! | STEM | ST. VRAIN VALLEY RE 1J | EAGLE CREST ELEMENTARY | 11/2/2018 |
| 4.5 | What a fabulous experience for my son! She makes learning fun and challenging. He has gained so much skill and confidence. Thank you! | Chess | NORTHFIELD PUBLIC SCHOOL DISTRICT | GREENVALE PARK ELEMENTARY | 11/3/2018 |
| 4.5 | | Sports | BYRON PUBLIC SCHOOL DISTRICT | BYRON INTERMEDIATE SCHOOL | 11/4/2018 |
| 4 | My son loves these classes! He has been to two now and is already asking when the next one is. I appreciate that these are offered through our city/school to add to the already great learning we have in Norwalk. | Robotics | Norwalk Comm School District | Lakewood Elementary School | 11/5/2018 |
| 5 | | Robotics | Norwalk Comm School District | Lakewood Elementary School | 11/5/2018 |
| 5 | | STEM with LEGO® Bricks | West Des Moines Comm School District | Westridge Elementary | 11/5/2018 |
| 5 | | STEM with LEGO® Bricks | West Des Moines Comm School District | Westridge Elementary | 11/5/2018 |
| 5 | My child learned so much more about the game of chess and greatly improved her game in this session. | Chess | EDEN PRAIRIE PUBLIC SCHOOL DISTRICT | PRAIRIE VIEW ELEMENTARY | 11/6/2018 |
| 5 | | STEM with LEGO® Bricks | ELK RIVER PUBLIC SCHOOL DISTRICT | ROGERS ELEMENTARY | 11/6/2018 |
| 4 | | STEM with LEGO® Bricks | ELK RIVER PUBLIC SCHOOL DISTRICT | TWIN LAKES ELEMENTARY | 11/6/2018 |
| 5 | My son really enjoyed this class with Mr. Eyton. | Chess | EDEN PRAIRIE PUBLIC SCHOOL DISTRICT | PRAIRIE VIEW ELEMENTARY | 11/6/2018 |
| 4 | Audrey said she really enjoyed the class. It allowed her to play with legos in a different way. And to use her imagination. | STEM with LEGO® Bricks | ELK RIVER PUBLIC SCHOOL DISTRICT | TWIN LAKES ELEMENTARY | 11/7/2018 |
| 4 | Great class!! Wish it was longer than 5 sessions. | STEM with LEGO® Bricks | ELK RIVER PUBLIC SCHOOL DISTRICT | TWIN LAKES ELEMENTARY | 11/7/2018 |
| 5 | My son enjoyed this class very much. He looked forward to it every Wednesday. | Chess | MANKATO PUBLIC SCHOOL DISTRICT | HOOVER ELEMENTARY - Mankato | 11/8/2018 |
| 4 | He was very calm and Elizabeth loved the class! | Fencing | RED WING PUBLIC SCHOOL DISTRICT | BURNSIDE ELEMENTARY | 11/8/2018 |
| 5 | Brayden LOVED the class! Thank you for this opportunity! | STEM with LEGO® Bricks | Ankeny Comm School District | Northwest Elementary School | 11/8/2018 |
| 3 | | Chess | OWATONNA PUBLIC SCHOOL DISTRICT | LINCOLN ELEMENTARY - Owatonna | 11/12/2018 |
| 5 | My child's favorite was building - she loved being able to create. | STEM with LEGO® Bricks | RED WING PUBLIC SCHOOL DISTRICT | SUNNYSIDE ELEMENTARY - Red Wing | 11/12/2018 |
| 5 | My child loved the class and wants to do it again! | Fencing | RED WING PUBLIC SCHOOL DISTRICT | BURNSIDE ELEMENTARY | 11/12/2018 |
| 5 | My child really enjoyed learning and playing chess. Please offer it again! | Chess | RED WING PUBLIC SCHOOL DISTRICT | BURNSIDE ELEMENTARY | 11/12/2018 |
| 5 | Our child loved the legos classes and interacting with kids while learning. One bonus for us parents would be if we would have gotten an update how our child was doing and what skills they were working on each week. From what we were told by our child it sounded mostly like free play with legos. I'm sure it was more than that but that's all they said each week. Overall we are very happy with the 6 week class. | STEM with LEGO® Bricks | RED WING PUBLIC SCHOOL DISTRICT | SUNNYSIDE ELEMENTARY - Red Wing | 11/12/2018 |
| 5 | Emily greatly enjoyed the class and would like to take more in the future. | Chess | RED WING PUBLIC SCHOOL DISTRICT | BURNSIDE ELEMENTARY | 11/13/2018 |
| 5 | Emily greatly enjoyed this class. She found it very entertaining. | Fencing | RED WING PUBLIC SCHOOL DISTRICT | BURNSIDE ELEMENTARY | 11/13/2018 |
| 5 | My daughter loved the class. She is very sad it will be over after today. We will be signing up again! Thank you! | STEM with LEGO® Bricks | Southeast Polk Comm School District | Altoona Elementary School | 11/13/2018 |
| 5 | | STEM with LEGO® Bricks | Southeast Polk Comm School District | Altoona Elementary School | 11/13/2018 |
| 5 | Our kiddo has found a passion in fencing with John. John really takes the time to go the extra mile with his students and makes the experience extremely valuable. We are so happy to have this class offered in Loveland. YEL and John are a blessing. | Fencing | Loveland Parks and Recreation | Chilson Recreation Center | 11/13/2018 |
| 5 | Loves the class! The little pins are a great little prize. Would do again! | STEM with LEGO® Bricks | Southeast Polk Comm School District | Clay Elementary | 11/13/2018 |
| 5 | | STEM with LEGO® Bricks | Southeast Polk Comm School District | Clay Elementary | 11/14/2018 |
| 5 | My child had a great time in class and looked forward to it each week! | STEM with LEGO® Bricks | RED WING PUBLIC SCHOOL DISTRICT | SUNNYSIDE ELEMENTARY - Red Wing | 11/14/2018 |
| 5 | Mr. Cade does a wonderful job with the students. He is very patient and explains his methods well. My kid always enjoys this class and we will be enrolling again. | Fencing | Loveland Parks and Recreation | Chilson Recreation Center | 11/14/2018 |
| 3.5 | My student wished that there were more students her age or older. She was the oldest participant. | STEM with LEGO® Bricks | MANKATO PUBLIC SCHOOL DISTRICT | HOOVER ELEMENTARY - Mankato | 11/14/2018 |
| 5 | My daughter enjoyed learning about chess and is excited to join the next session after the new year! She loved figuring out the moves, writing them on paper and earning chess dollars. 🙂 Thank you! | Chess | OWATONNA PUBLIC SCHOOL DISTRICT | LINCOLN ELEMENTARY - Owatonna | 11/14/2018 |
| 5 | | STEM with LEGO® Bricks | Southeast Polk Comm School District | Clay Elementary | 11/15/2018 |
| 3 | My son liked the class in general, and while the instructor is clearly knowledgeable, he didn't connect with the students. He didn't attempt to learn names and called them all by descriptions. This really turned off my child. Name tags would have been very helpful. Also, the instructor frequently went off on tangents of fencing and his experience in fencing, which (while related), didn't apply at that moment, and the kids were obviously confused and started to lose focus. Unfortunately, there were often an odd number of students, so the instructor frequently fenced with one student, and the others were left on their own, with minimal instruction and critiquing. A more structured first, and possibly second, session, and with fewer anecdotes, would also improve the class. | Fencing | WEST ST. PAUL-MENDOTA HTS.-EAGAN | SOMERSET ELEMENTARY | 11/15/2018 |
| 5 | My kids loved the class! Thank you!!! | STEM with LEGO® Bricks | MANKATO PUBLIC SCHOOL DISTRICT | EAGLE LAKE ELEMENTARY | 11/15/2018 |
| 5 | My child really enjoyed the class. Thank you! | STEM with LEGO® Bricks | RED WING PUBLIC SCHOOL DISTRICT | SUNNYSIDE ELEMENTARY - Red Wing | 11/16/2018 |
| 5 | | STEM with LEGO® Bricks | MANKATO PUBLIC SCHOOL DISTRICT | ROSA PARKS | 11/16/2018 |
| 5 | | STEM with LEGO® Bricks | MANKATO PUBLIC SCHOOL DISTRICT | ROSA PARKS | 11/16/2018 |
| 5 | My 1st grade son loved the class! It engaged him and got him interested. | Robotics | PRIOR LAKE-SAVAGE AREA SCHOOLS | WESTWOOD ELEMENTARY - Prior Lake | 11/16/2018 |
| 5 | Great class! Our son loved every minute of it. | Fencing | Loveland Parks and Recreation | Chilson Recreation Center | 11/16/2018 |
| 1 | Did not have control of classroom and did not teach enough | Robotics | PRIOR LAKE-SAVAGE AREA SCHOOLS | WESTWOOD ELEMENTARY - Prior Lake | 11/17/2018 |
| 4.5 | | Robotics | PRIOR LAKE-SAVAGE AREA SCHOOLS | WESTWOOD ELEMENTARY - Prior Lake | 11/17/2018 |
| 2 | From what I've been told about the class, the instructor didn't really instruct, just was there to help find pieces. There wasn't much learned, just mostly putting LEGOs together. I was told that at the last class, no one was able to complete the build and program their bird because there was no step in the directions that showed how to put in the motor. The instructor didn't know how either and so the kids couldn't program their project and instead just took it apart for the last 15 minutes of class. It doesn't sound like the class went how I was hoping it would, with helpful instruction and a good base for robotics. | Robotics | PRIOR LAKE-SAVAGE AREA SCHOOLS | WESTWOOD ELEMENTARY - Prior Lake | 11/17/2018 |
| 3 | Our son would have preferred to build on work done during a previous week instead of building something new each week and having to tear it down each time. | Robotics | PRIOR LAKE-SAVAGE AREA SCHOOLS | WESTWOOD ELEMENTARY - Prior Lake | 11/17/2018 |
| 5 | My son enjoyed the class. He felt the length of each class could have been a little longer to accommodate play time with the structure. | STEM with LEGO® Bricks | MANKATO PUBLIC SCHOOL DISTRICT | EAGLE LAKE ELEMENTARY | 11/17/2018 |
| 5 | My daughter loved this program and showing us what she learned. | Sports | Johnston Comm School District | Lawson Elementary School | 11/17/2018 |
| 5 | | Sports | Johnston Comm School District | Lawson Elementary School | 11/18/2018 |
| 5 | My son was always very excited to share what he had created in class! | STEM with LEGO® Bricks | ELK RIVER PUBLIC SCHOOL DISTRICT | HASSAN ELEMENTARY | 11/19/2018 |
| 5 | | STEM with LEGO® Bricks | ELK RIVER PUBLIC SCHOOL DISTRICT | HASSAN ELEMENTARY | 11/19/2018 |
| 5 | My son really enjoyed the class & instructor!Survey Winner Fall '18 | STEM with LEGO® Bricks | ELK RIVER PUBLIC SCHOOL DISTRICT | HASSAN ELEMENTARY | 11/19/2018 |
| 1 | Usually my son LOVES these classes. He enjoyed the first one, but during the second one he told me the instructions were really hard to follow and the teacher didn't explain it. The third class, my son built the bridge the best he could following the instructions, the teacher told him it was wrong and appearently took it apart as it wasn't correct. My son was extremely sad as he did the best he could following the instructions and it really just killed his spirit. He begged me to not make him go to the last class. This is the first time in all of our community ed classes he hasn't wanted to go. Not sure we will be able to do this class again sadly as I know he loves it. | STEM with LEGO® Bricks | ELK RIVER PUBLIC SCHOOL DISTRICT | HASSAN ELEMENTARY | 11/23/2018 |
| 5 | Excellent instruction! | Fencing | Urbandale Comm School District | Urbandale Middle School | 11/27/2018 |
| 5 | Excellent instruction! | Fencing | Urbandale Comm School District | Urbandale Middle School | 11/27/2018 |
| 5 | | Fencing | Urbandale Comm School District | Urbandale Middle School | 11/27/2018 |
| 5 | | Fencing | Urbandale Comm School District | Urbandale Middle School | 11/27/2018 |
| 5 | We are so fortunate to have Chris teach our kids chess at their own school. My oldest was unable to participate years ago due to the fact that it wasn't offered at our current school. I wish more students and parents took interest in chess. I've heard Ames schools max out the first day of registration! I am wondering if there are other ways to advertise the benefits of chess for young kids. It's great for them to use their brain to strategize. Also great opportunity to work together and play with others. | Chess | Ankeny Comm School District | Northeast Elementary | 11/27/2018 |
| 5 | | STEM with LEGO® Bricks | ALBANY PUBLIC SCHOOL DISTRICT | ALBANY ELEMENTARY | 11/27/2018 |
| 4 | | STEM with LEGO® Bricks | ELK RIVER PUBLIC SCHOOL DISTRICT | HASSAN ELEMENTARY | 11/27/2018 |
| 5 | | Fencing | Ankeny Comm School District | Parkview Middle School | 11/29/2018 |
| 5 | I have 2 kids in this after school program. They LOVE it and really appreciate the opportunity to attend. Thank you! | Robotics | | St. Augustin Catholic School | 11/29/2018 |
| 5 | Both of my kids really enjoyed the class and are excited to start the next session. I was very impressed with Nathaniel's attitude with the kids. He was so much more patient than I think I would be with that many kids with pointy objects! | Fencing | Ankeny Comm School District | Parkview Middle School | 11/29/2018 |
| 5 | My son is excited about chess now and that is great so that he wants to continue learning the game. | Chess | Johnston Comm School District | Horizon Elementary | 11/29/2018 |
| 5 | | Fencing | Ankeny Comm School District | Parkview Middle School | 11/29/2018 |
| 4 | The coach did a great job with the students learning the fundamentals of soccer. When the instructor did not show up, my son got very nervous and did not know what to do. After that event, he did not want to go back, because he feared the coach would not show up again. So, I would suggest better communication between coaches and schools to make parents aware of what's going on. | Sports | Johnston Comm School District | Beaver Creek Elem School | 11/29/2018 |
| 5 | Bryan was a wonderful instructor and incredibly patient with all the children. Mine cannot wait to participate again. | Robotics | | St. Augustin Catholic School | 11/29/2018 |
| 5 | Nathaniel is outstanding! We will continue to take these courses over and over and over again with him as the instructor. He is patient, clear, enthusiastic, encouraging and my son adores his style of teaching. He works SO hard, I sit and watch hoping he gets a wonderful compensation for all his efforts and dedication to the kids. Truly an outstanding teacher!!! | Fencing | Ankeny Comm School District | Parkview Middle School | 11/30/2018 |
| 5 | | Fencing | Urbandale Comm School District | Urbandale Middle School | 11/30/2018 |
| 5 | | Fencing | Urbandale Comm School District | Urbandale Middle School | 11/30/2018 |
| 5 | Matthew loves Miss Kaitlyn! Even if he's not in the mood to play chess, he always enjoys seeing and talking with her! | Chess | Urbandale Comm School District | Webster Elementary - Urbandale | 12/1/2018 |
| 4 | Student enjoyed it, however the student wished the younger children were separated as they caused distractions while attempting to concentrate. | Robotics | | St. Augustin Catholic School | 12/2/2018 |
| 5 | | Chess | MINNETONKA PUBLIC SCHOOL DISTRICT | MINNEWASHTA ELEMENTARY | 12/3/2018 |
| 5 | | Chess | MINNETONKA PUBLIC SCHOOL DISTRICT | MINNEWASHTA ELEMENTARY | 12/3/2018 |
| 1 | There is no chess instruction. Kids who want to play chess play on their own without any coaching or guidance. Kids who do not want to play chess, play other games. Although kids have fun playing other games, I wish there was more encouragement to play chess and for kids to learn chess. Instructor is friendly and kind but there is very little chess involved in the class | Chess | MINNETONKA PUBLIC SCHOOL DISTRICT | SCENIC HEIGHTS ELEMENTARY | 12/3/2018 |
| 5 | Henry wanted to continue to take chess for next session but all spots were filled and he was #7 on the waiting list. He is so very disappointed. The classes fill up immediately and there is always a wait list. It would be great if more classes could be added to Excelsior. | Chess | MINNETONKA PUBLIC SCHOOL DISTRICT | EXCELSIOR ELEMENTARY | 12/3/2018 |
| 5 | Henry wanted to continue to take chess for next session but all spots were filled and he was #7 on the waiting list. He is so very disappointed. The classes fill up immediately and there is always a wait list. It would be great if more classes could be added to Excelsior. | Chess | MINNETONKA PUBLIC SCHOOL DISTRICT | MINNEWASHTA ELEMENTARY | 12/3/2018 |
| 5 | | Chess | MINNETONKA PUBLIC SCHOOL DISTRICT | SCENIC HEIGHTS ELEMENTARY | 12/3/2018 |
| 4 | | Chess | MINNETONKA PUBLIC SCHOOL DISTRICT | EXCELSIOR ELEMENTARY | 12/3/2018 |
| 5 | Nathan is an excellent instructor. Not only as a chess coach, but also dealing with young kids - keeping them focused and minding their behavior. I saw him do a wonderful job dissolving a dispute between two young boys. Two thumbs up! | Chess | MINNETONKA PUBLIC SCHOOL DISTRICT | MINNEWASHTA ELEMENTARY | 12/3/2018 |
| 5 | | STEM with LEGO® Bricks | MINNETONKA PUBLIC SCHOOL DISTRICT | CLEAR SPRINGS ELEMENTARY | 12/3/2018 |
| 5 | + Great organization of the matches and schedule before the snow got too heavy+ Both kids had fun in their matches.+ Nice turnout! + Great location, lots of sitting spaces. (maybe send out a copy of the school and sitting locations for each tournament? Makes planning on where the kids should go in between the matches, or if the parents aren't crowding around the tables/corridors)- 4th grader was hoping for a better parent-vs-kids dodgeball match. (None was organized, only a parent started an impromptu game) | TOURNAMENTS: Chess | MINNETONKA PUBLIC SCHOOL DISTRICT | SCENIC HEIGHTS ELEMENTARY | 12/3/2018 |
| 5 | | TOURNAMENTS: Chess | MINNETONKA PUBLIC SCHOOL DISTRICT | SCENIC HEIGHTS ELEMENTARY | 12/3/2018 |
| 5 | He had a blast!! As a parent observer, I have a couple of things I noticed. Students who completed their play early were quite loud and hanging around the tables, sometimes in groups, where others were playing, some even sat down next to the competition if it was a teammate. My son found that very distracting. Maybe enforcing a perimeter that "if you're not playing, you may not be at the playing table". I'm sure it's a hard thing to do. No doubt about it! But even the judges walking around could help with it. And then parents that were close by and kids were making motions to them. Parents should know better, but some don't.Thanks! | TOURNAMENTS: Chess | MINNETONKA PUBLIC SCHOOL DISTRICT | SCENIC HEIGHTS ELEMENTARY | 12/3/2018 |
| 5 | Want to make sure kids keep getting reminded about the "touch, move rule", maybe it should be mentioned between each round and reminder to other kids that they should raise their hand if opponents aren't moving the piece they touched. Also, noticed some teammates/friends sitting next to others and pointing or talking as the friend played. At one point I noticed a dad standing over their child. Probably want to make sure no one is near by kids playing. Was a great tournament and my child loved the opportunity. We have already signed up for the next one! Thank you for all the hard work you've put into this! | TOURNAMENTS: Chess | MINNETONKA PUBLIC SCHOOL DISTRICT | SCENIC HEIGHTS ELEMENTARY | 12/3/2018 |
| 5 | Great tournament- thank you for organizing | TOURNAMENTS: Chess | MINNETONKA PUBLIC SCHOOL DISTRICT | SCENIC HEIGHTS ELEMENTARY | 12/3/2018 |
| 4.5 | It was so much fun I would definitely do it again one thing though I did not know about their being 2 types of grips and the first lesson I had I used the traditional one with a straight handle and I really liked that one but the other classes I was given only the pistol grips and I did not like it as much but other than that it was great! | Fencing | New Hope Parks and Recreation | CRYSTAL COMMUNITY CENTER | 12/3/2018 |
| 4.5 | | TOURNAMENTS: Chess | MINNETONKA PUBLIC SCHOOL DISTRICT | SCENIC HEIGHTS ELEMENTARY | 12/4/2018 |
| 5 | My son was so excited for o go to this class. He really enjoyed it! Thank you! | STEM | BLOOMINGTON PUBLIC SCHOOL DISTRICT | WESTWOOD ELEMENTARY - Bloomington | 12/6/2018 |
| 5 | | STEM | BLOOMINGTON PUBLIC SCHOOL DISTRICT | WESTWOOD ELEMENTARY - Bloomington | 12/7/2018 |
| 5 | | TOURNAMENTS: Chess | MINNETONKA PUBLIC SCHOOL DISTRICT | SCENIC HEIGHTS ELEMENTARY | 12/9/2018 |
| 5 | Nice tournament thanks a lot. See you next. | TOURNAMENTS: Fencing | LAKEVILLE PUBLIC SCHOOL DISTRICT | LAKEVILLE SOUTH HIGH | 12/10/2018 |
| 3 | | TOURNAMENTS: Fencing | LAKEVILLE PUBLIC SCHOOL DISTRICT | LAKEVILLE SOUTH HIGH | 12/10/2018 |
| 5 | Thank you again Chet, fantastic tournament | TOURNAMENTS: Fencing | LAKEVILLE PUBLIC SCHOOL DISTRICT | LAKEVILLE SOUTH HIGH | 12/10/2018 |
| 5 | We just wanted to thank you for running such a great fencing tournament over the weekend. Watching the kids grow in their skills and confidence as well as make new friends was heart warming. We also wanted to comment on the referee Leighton had on Strip 6. In our past 2 tournament we have enjoyed watching the referees, but Saturday's referee was outstanding. We believe his name was Pat? He took the time after each bout to bring the fencers together and highlight what each fencer did well and what each could work on for continued improvement. The fencers were very engaged with his comments. We love that he took the extra time to do this! | TOURNAMENTS: Fencing | LAKEVILLE PUBLIC SCHOOL DISTRICT | LAKEVILLE SOUTH HIGH | 12/10/2018 |
| 5 | Brian is amazing. Thoughtful of each students' need and gives encouragement. So grateful to have such a wonderful coach for my son! | TOURNAMENTS: Fencing | LAKEVILLE PUBLIC SCHOOL DISTRICT | LAKEVILLE SOUTH HIGH | 12/10/2018 |
| 4.5 | 4.50 😊 | TOURNAMENTS: Fencing | LAKEVILLE PUBLIC SCHOOL DISTRICT | LAKEVILLE SOUTH HIGH | 12/10/2018 |
| 5 | Thank You for keeping the emphasis on learning & being present in the experience, not on winning! Wonderful & well done! | TOURNAMENTS: Fencing | LAKEVILLE PUBLIC SCHOOL DISTRICT | LAKEVILLE SOUTH HIGH | 12/10/2018 |
| 4 | | TOURNAMENTS: Fencing | LAKEVILLE PUBLIC SCHOOL DISTRICT | LAKEVILLE SOUTH HIGH | 12/10/2018 |
| 3 | This was a great event and a fabulous opportunity. We were disappointed that our server n was placed on an electric strip and there was not a French Grip available. While we understand that most fencers move toward a pistol grip, he had not ever used one. The second time he was placed on an electric, he decided to be proactive and ask if there would be a French Grip available. He was told yes. When it was his turn, they gave him pistol and told him to "deal with it." He said what?! The ref told him he'd be thrown a card if he had anymore temper tantrums. I found this disappointing as I felt he handled what he felt to be an unfair situation quite well. Bottom line: if your clubs are going to train fencers with French grip, have French Grip at your competitions. If the expectation is pistol use pistol in your practices. Overall a great day, but disappointed in the way this was handled. (Get it... handled) | TOURNAMENTS: Fencing | LAKEVILLE PUBLIC SCHOOL DISTRICT | LAKEVILLE SOUTH HIGH | 12/10/2018 |
| 5 | | TOURNAMENTS: Fencing | LAKEVILLE PUBLIC SCHOOL DISTRICT | LAKEVILLE SOUTH HIGH | 12/10/2018 |
| 4 | The referees (2) could use more training.Things ran a bit smoother this time. | TOURNAMENTS: Fencing | LAKEVILLE PUBLIC SCHOOL DISTRICT | LAKEVILLE SOUTH HIGH | 12/11/2018 |
| 5 | "5" My girls loved their YEL Fencing classes when they took them. If it hadn't been for Bruce Eyton encouraging them in their very first class, they probably would never have continued to pursue competitive fencing. | TOURNAMENTS: Fencing | LAKEVILLE PUBLIC SCHOOL DISTRICT | LAKEVILLE SOUTH HIGH | 12/11/2018 |
| 5 | Our daughter, benefited by having Paddy Murphy as her referee. He shared with her after the match how she could improve and/or what she thought about particular moves.She had a blast! | TOURNAMENTS: Fencing | LAKEVILLE PUBLIC SCHOOL DISTRICT | LAKEVILLE SOUTH HIGH | 12/11/2018 |
| 5 | Nelson has been doing fencing for 7 years, and has enjoyed his current coach the most | TOURNAMENTS: Fencing | LAKEVILLE PUBLIC SCHOOL DISTRICT | LAKEVILLE SOUTH HIGH | 12/11/2018 |
| 5 | Will truly enjoyed the class. He wants to know when we can do it again! | Robotics | Southeast Polk Comm School District | Delaware Elementary School | 12/11/2018 |
| 5 | My son really enjoyed this class! | STEM with LEGO® Bricks | Johnston Comm School District | Henry A Wallace Elementary School | 12/11/2018 |
| 4 | This class was a lot of fun for my daughter, I just wish it would have lasted longer than 4 Mondays. | Robotics | Southeast Polk Comm School District | Delaware Elementary School | 12/11/2018 |
| 2.5 | My child seemed to enjoy her. I, however would probably not sign him up for a class with her again. Each time I picked him up she was yelling at the group of children. I could tell she was very stressed. If she felt comfortable talking to my child the way she did in front of me I can only imagine how she spoke to him without me being there. | Robotics | Norwalk Comm School District | Oviatt Elementary School | 12/11/2018 |
| 5 | | STEM with LEGO® Bricks | Ankeny Comm School District | Crocker Elementary School | 12/11/2018 |
| 5 | We are so fortunate to have Chris teach my kids chess at northeast. I was unable to take my child to chess years ago because it was not offered at our school. I really hope other students take advantage of this wonderful program that helps kids think strategically. It's a lot of fun too. Thanks again | Chess | Ankeny Comm School District | Northeast Elementary | 12/11/2018 |
| 5 | Alex really enjoys the class! | Fencing | Waukee Comm School District | Waukee South Middle School | 12/11/2018 |
| 5 | | STEM with LEGO® Bricks | Southeast Polk Comm School District | Runnells Elementary School | 12/11/2018 |
| 5 | Abbie loved this class and wants to continue in winter as well | Fencing | West Des Moines Comm School District | Westridge Elementary | 12/11/2018 |
| 5 | Fantastic with kids and our daughter enjoyed learning fencing | Fencing | West Des Moines Comm School District | Westridge Elementary | 12/11/2018 |
| 5 | | Fencing | Johnston Comm School District | Beaver Creek Elem School | 12/11/2018 |
| 1.5 | I was outside of the class waiting to pick up my child and heard the teacher address the children rudely. My child begged me to not have to go back. | Robotics | Norwalk Comm School District | Oviatt Elementary School | 12/11/2018 |
| 5 | My child really enjoyed this class just wish it went a little longer than 4 weeks. | Robotics | Southeast Polk Comm School District | Delaware Elementary School | 12/11/2018 |
| 5 | Enjoys class | Chess | Waukee Comm School District | Waukee Elementary School | 12/11/2018 |
| 5 | Says has fun | Chess | Waukee Comm School District | Waukee Elementary School | 12/11/2018 |
| 5 | | Robotics | Southeast Polk Comm School District | Willowbrook Elementary School | 12/11/2018 |
| 4 | My child enjoyed the class & is looking forward to doing another. The only drawback of the class is the timing. Sundays in the middle of the day kind of ruins any weekend/family plans. Even later on Sunday would be an improvement. | Fencing | Johnston Comm School District | Beaver Creek Elem School | 12/11/2018 |
| 5 | | TOURNAMENTS: Fencing | LAKEVILLE PUBLIC SCHOOL DISTRICT | LAKEVILLE SOUTH HIGH | 12/11/2018 |
| 5 | | STEM with LEGO® Bricks | Johnston Comm School District | Henry A Wallace Elementary School | 12/11/2018 |
| 5 | Harry enjoyed this class a lot!!! | STEM with LEGO® Bricks | Johnston Comm School District | Henry A Wallace Elementary School | 12/11/2018 |
| 5 | | STEM with LEGO® Bricks | Ankeny Comm School District | Westwood Elementary School | 12/11/2018 |
| 5 | My son reports Mona was a very patient and kind teacher | STEM with LEGO® Bricks | Ankeny Comm School District | Westwood Elementary School | 12/11/2018 |
| 4 | | Fencing | Johnston Comm School District | Beaver Creek Elem School | 12/11/2018 |
| 5 | | STEM with LEGO® Bricks | Ankeny Comm School District | Westwood Elementary School | 12/11/2018 |
| 4.5 | My son enjoyed fencing and is looking forward to next season. | Fencing | Johnston Comm School District | Beaver Creek Elem School | 12/11/2018 |
| 4 | | STEM with LEGO® Bricks | Ankeny Comm School District | Northeast Elementary | 12/11/2018 |
| 5 | My child enjoyed it and left every session excited to tell me everything! | STEM with LEGO® Bricks | Ankeny Comm School District | Westwood Elementary School | 12/11/2018 |
| 5 | | STEM with LEGO® Bricks | Ankeny Comm School District | Crocker Elementary School | 12/11/2018 |
| 5 | | STEM with LEGO® Bricks | Ankeny Comm School District | Crocker Elementary School | 12/12/2018 |
| 5 | | Chess | Ankeny Comm School District | Crocker Elementary School | 12/12/2018 |
| 5 | Dean absolutely loved this class. The instructor was phenomenal with the kids. | Fencing | Johnston Comm School District | Beaver Creek Elem School | 12/12/2018 |
| 1 | I asked my child if he wanted to sign up for the next class and he asked if there would be a different instructor. He said it wasn't very fun with Mona unfortunately. I didn't attend the class so can't speak firsthand. | STEM with LEGO® Bricks | Ankeny Comm School District | Northeast Elementary | 12/12/2018 |
| 5 | | STEM with LEGO® Bricks | Southeast Polk Comm School District | Runnells Elementary School | 12/12/2018 |
| 5 | excellent | Chess | ROCHESTER PUBLIC SCHOOL DISTRICT | GAGE ELEMENTARY | 12/12/2018 |
| 5 | My daughter loves Coach Eva and her fencing classmates. She is always excited to attend and learn, and loves to tell me all about the class when I pick her up. | Fencing | West Des Moines Comm School District | Westridge Elementary | 12/12/2018 |
| 5 | My daughter loves Coach Roman. She has learned a lot about fencing this session and looks forward to every class. | Fencing | West Des Moines Comm School District | Westridge Elementary | 12/12/2018 |
| 5 | | Chess | Johnston Comm School District | Henry A Wallace Elementary School | 12/12/2018 |
| 5 | | Fencing | West Des Moines Comm School District | Westridge Elementary | 12/12/2018 |
| 5 | | Fencing | West Des Moines Comm School District | Westridge Elementary | 12/12/2018 |
| 4 | | Fencing | West Des Moines Comm School District | Westridge Elementary | 12/12/2018 |
| 4 | | Fencing | West Des Moines Comm School District | Westridge Elementary | 12/12/2018 |
| 5 | | Chess | NORTHFIELD PUBLIC SCHOOL DISTRICT | SIBLEY ELEMENTARY - Northfield | 12/13/2018 |
| 0.5 | Unfortunately my son had a not so great experience. After the first class, he said the instructor really gave them to help or instruction and they were supposed to just play around. Then my son missed the second class for family reasons. When he went back for the third class he said he had no idea what was going on. His hand was raised almost the whole time and the teacher really never spend any time helping him catch up. So the third class was so frustration for him, and for me after hearing about it, that we decided to not attend the remaining classes. I know I should have called right away, but life got in the way. Thank you for the survey and allowing me to express my concerns over this teacher. If all classes need to be attended, or don't bother...this should be stated clearly before signing up. I was really hoping this would open up some new ideas for my son, and instead only made him feel stupid and frustrated. | STEM | LAKEVILLE PUBLIC SCHOOL DISTRICT | CHERRY VIEW ELEMENTARY | 12/13/2018 |
| 5 | Fantastic Coach!! So happy my son has him to teach the skills of fencing! Thank you! | Fencing | MANKATO PUBLIC SCHOOL DISTRICT | KENNEDY ELEMENTARY - Mankato | 12/13/2018 |
| 5 | The class was really good. My son struggled because he was the youngest and smallest in size so it was hard for him to have any competition at level. | Fencing | MANKATO PUBLIC SCHOOL DISTRICT | KENNEDY ELEMENTARY - Mankato | 12/13/2018 |
| 5 | | Chess | SOUTH WASHINGTON COUNTY SCHOOL DIST | VALLEY CROSSING ELEMENTARY | 12/13/2018 |
| 5 | The LEGO Developers class was a great opportunity and hopefully there will be more in the future. After each class Nathan was very excited to share what he had learned and how it provided a different perspective from what he had experienced in the past. | STEM with LEGO® Bricks | Southeast Polk Comm School District | Centennial Elementary School | 12/13/2018 |
| 5 | Coach has been a positive influence on Nathaniel while learning fencing. He always finds something good to say to the student even when an untoward outcome prevails. He is stern and upholds discipline but kind and caring with his students. Great instructor! | Fencing | SOUTH WASHINGTON COUNTY SCHOOL DIST | DISTRICT PROGRAM CENTER | 12/13/2018 |
| 3.5 | | Academic Enrichment | ANOKA-HENNEPIN PUBLIC SCHOOL DIST. | ANDOVER ELEMENTARY | 12/13/2018 |
| 5 | My son had enjoyed this class a lot. He is excited to attend another session and learn more. | Fencing | SOUTH WASHINGTON COUNTY SCHOOL DIST | DISTRICT PROGRAM CENTER | 12/13/2018 |
| 5 | | Fencing | MANKATO PUBLIC SCHOOL DISTRICT | KENNEDY ELEMENTARY - Mankato | 12/13/2018 |
| 5 | | STEM | OWATONNA PUBLIC SCHOOL DISTRICT | WASHINGTON ELEMENTARY - Owatonna | 12/13/2018 |
| 4 | Alex thought this was a lego class but that's because I described it as Lego so he was disappointed that he would not be able to make a similar item at home. It was great for him to partake in this tho. Widen his horizons. | STEM with LEGO® Bricks | MANKATO PUBLIC SCHOOL DISTRICT | FRANKLIN ELEMENTARY - Mankato | 12/13/2018 |
| 5 | | STEM with LEGO® Bricks | MANKATO PUBLIC SCHOOL DISTRICT | FRANKLIN ELEMENTARY - Mankato | 12/13/2018 |
| 5 | Kids loves him!!! We would love if he can teach right after school. He's an amazing instructor. | Fencing | SOUTH WASHINGTON COUNTY SCHOOL DIST | DISTRICT PROGRAM CENTER | 12/13/2018 |
| 5 | Wonderful leader and role model for the team. Taking about nutrition, planning, and preparation has really resonated. | Fencing | No District MN | ROCHESTER MONTESSORI | 12/13/2018 |
| 5 | We love Coach Wilkins! He's the best! | Fencing | No District MN | ROCHESTER MONTESSORI | 12/13/2018 |
| 5 | | Fencing | EDEN PRAIRIE PUBLIC SCHOOL DISTRICT | CENTRAL MIDDLE SCHOOL - Eden Prairie | 12/13/2018 |
| 4 | | Fencing | MANKATO PUBLIC SCHOOL DISTRICT | KENNEDY ELEMENTARY - Mankato | 12/13/2018 |
| 4 | | Fencing | MANKATO PUBLIC SCHOOL DISTRICT | KENNEDY ELEMENTARY - Mankato | 12/13/2018 |
| 5 | Coach K is simply wonderful. He is 5 1/2 stars. He has a great combination of a positive attitude, warmth, and seriousness. He inspires our child to achieve in fencing and beyond. He is a positive role-model in our son's life. We would love to have more time with Coach Wilkins. His goal-setting is a great life lesson for our son and he (our son) takes it very seriously. | Fencing | No District MN | ROCHESTER MONTESSORI | 12/13/2018 |
| 5 | My daughter wants to know when the next session is! | Chess | WESTONKA PUBLIC SCHOOL DISTRICT | HILLTOP PRIMARY SCHOOL - Westonka | 12/13/2018 |
| 3.5 | My son is a bit more advanced in chess and found it a bit boring that it was focused on the learning of chess. Would be good to have a more advanced chess - maybe even elementary with middle school kids that are really into chess. | Chess | WESTONKA PUBLIC SCHOOL DISTRICT | HILLTOP PRIMARY SCHOOL - Westonka | 12/13/2018 |
| 5 | Absolutely no concerns. Coach Wilkins does a fantastic job abs the tournament was great. | Fencing | No District MN | ROCHESTER MONTESSORI | 12/13/2018 |
| 5 | Ryan loved fencing and wants to learn more. He asked to sign up for two different classes in the next session. | Fencing | EDEN PRAIRIE PUBLIC SCHOOL DISTRICT | CENTRAL MIDDLE SCHOOL - Eden Prairie | 12/13/2018 |
| 5 | Amazing coach and teacher for my child. Focused and honest. | Fencing | No District MN | ROCHESTER MONTESSORI | 12/13/2018 |
| 5 | Great coach. Keeps control yet fun and engaging. Thank you! | Fencing | SOUTH WASHINGTON COUNTY SCHOOL DIST | DISTRICT PROGRAM CENTER | 12/13/2018 |
| 3.5 | Son felt he didn't learn much this session. Also felt class took to long to get going. He was also really missing the games at the end of class that brought everyone together. | Fencing | SOUTH WASHINGTON COUNTY SCHOOL DIST | DISTRICT PROGRAM CENTER | 12/13/2018 |
| 3.5 | | Chess | WESTONKA PUBLIC SCHOOL DISTRICT | HILLTOP PRIMARY SCHOOL - Westonka | 12/13/2018 |
| 5 | My son really enjoyed the class and gained skills he did not have before. He really enjoyed earning chess bucks- cute concept! He has asked about signing up for the spring session. | Chess | WESTONKA PUBLIC SCHOOL DISTRICT | HILLTOP PRIMARY SCHOOL - Westonka | 12/13/2018 |
| 3 | Good instructor for older kids. Could use someone else to assist with younger kids. Hard to teach a bunch of young kids with one person. | Fencing | SOUTH WASHINGTON COUNTY SCHOOL DIST | DISTRICT PROGRAM CENTER | 12/13/2018 |
| 4 | Our child over chess class and looked forward to it every week! | Chess | SOUTH WASHINGTON COUNTY SCHOOL DIST | RED ROCK - South Washington | 12/13/2018 |
| 5 | Coach Wilkins, is more than a "coach" or an "instructor". He is an excellent role model. | Fencing | No District MN | ROCHESTER MONTESSORI | 12/13/2018 |
| 5 | The instructor was kind and respectful, and clearly committed to safety and creating a positive learning environment. | Fencing | MANKATO PUBLIC SCHOOL DISTRICT | KENNEDY ELEMENTARY - Mankato | 12/13/2018 |
| 4 | He was very good with the kids, but was occasionally a bit slow to start the class on time. | Fencing | SOUTH WASHINGTON COUNTY SCHOOL DIST | DISTRICT PROGRAM CENTER | 12/13/2018 |
| 4.5 | | Fencing | SOUTH WASHINGTON COUNTY SCHOOL DIST | DISTRICT PROGRAM CENTER | 12/13/2018 |
| 5 | Had fun - he's a good teacher | Fencing | EDEN PRAIRIE PUBLIC SCHOOL DISTRICT | CENTRAL MIDDLE SCHOOL - Eden Prairie | 12/13/2018 |
| 5 | It is one of the highlights of their week.They love it and Coach Kamau is fabulous | Fencing | No District MN | ROCHESTER MONTESSORI | 12/14/2018 |
| 4 | | STEM with LEGO® Bricks | No District MN | PARNASSUS PREP | 12/14/2018 |
| 3 | My son said he liked the prior teacher (Spring 2018?) better. | Chess | SOUTH WASHINGTON COUNTY SCHOOL DIST | RED ROCK - South Washington | 12/14/2018 |
| 4.5 | Soren loved it! | Chess | SOUTH WASHINGTON COUNTY SCHOOL DIST | RED ROCK - South Washington | 12/14/2018 |
| 4 | Falmata was great and my kids loved working with him and the class. There was one student who was disruptive (kept stealing my son's flash drive and touching him) and it sounded like the teacher did not notice... Maybe they need an aid to help with behavior? He seemed very busy and well-liked! Thank you!! | STEM | BLOOMINGTON PUBLIC SCHOOL DISTRICT | RIDGEVIEW ELEMENTARY | 12/14/2018 |
| 5 | Ian had a great time! | Fencing | Waukee Comm School District | Waukee South Middle School | 12/14/2018 |
| 5 | | Fencing | MANKATO PUBLIC SCHOOL DISTRICT | KENNEDY ELEMENTARY - Mankato | 12/14/2018 |
| 5 | The teacher was very supportive of the students and gave specific helpful feedback to each student. I was very impressed! | Fencing | MANKATO PUBLIC SCHOOL DISTRICT | KENNEDY ELEMENTARY - Mankato | 12/14/2018 |
| 5 | | Fencing | SOUTH WASHINGTON COUNTY SCHOOL DIST | DISTRICT PROGRAM CENTER | 12/14/2018 |
| 3 | My daughter enjoyed the fencing class except today on the last day December 14 every single person got a metal or piece of paper and she got absolutely nothing because the last person she prints with was a younger whiny boy who she's complained about the entire class who refuses to really participate at all all he does is complain let Riley's going to poke him or hurt him 😳😒 | Fencing | ST. VRAIN VALLEY RE 1J | FLAGSTAFF CHARTER ACADEMY | 12/14/2018 |
| 5 | Our boys love "chess club"' and Dawn has incredible patience. She's an amazing instructor. | Chess | NEW PRAGUE AREA SCHOOLS | EAGLE VIEW - New Prague | 12/14/2018 |
| 5 | This has been great for our boys, well run, they learn a lot and look forward to it every year! The chess dollars and prizes are awesome! | Chess | WESTONKA PUBLIC SCHOOL DISTRICT | HILLTOP PRIMARY SCHOOL - Westonka | 12/15/2018 |
| 5 | This has been great for our boys, well run, they learn a lot and look forward to it every year! The chess dollars and prizes are awesome! | Chess | WESTONKA PUBLIC SCHOOL DISTRICT | HILLTOP PRIMARY SCHOOL - Westonka | 12/15/2018 |
| 5 | Dawn is great with the kidsShe is patient and encouraging My son looks forward to each chess session | Chess | NEW PRAGUE AREA SCHOOLS | EAGLE VIEW - New Prague | 12/15/2018 |
| 4 | | STEM with LEGO® Bricks | DELANO PUBLIC SCHOOL DISTRICT | DELANO ELEMENTARY | 12/15/2018 |
| 5 | He was a great chess teacher! My son loved his time in the class. | Chess | SOUTH WASHINGTON COUNTY SCHOOL DIST | VALLEY CROSSING ELEMENTARY | 12/15/2018 |
| 4.5 | He loved it, but he also was looking for a little more challenge. | Chess | NEW PRAGUE AREA SCHOOLS | EAGLE VIEW - New Prague | 12/16/2018 |
| 5 | My son really enjoyed this class. Thank you | Chess | NEW PRAGUE AREA SCHOOLS | EAGLE VIEW - New Prague | 12/16/2018 |
| 5 | Loved it, do it again! | Robotics | Southeast Polk Comm School District | Delaware Elementary School | 12/16/2018 |
| 5 | | Fencing | Waukee Comm School District | Waukee South Middle School | 12/16/2018 |
| 4 | | STEM with LEGO® Bricks | DELANO PUBLIC SCHOOL DISTRICT | DELANO ELEMENTARY | 12/17/2018 |
| 5 | We will take further classes. | Fencing | SOUTH WASHINGTON COUNTY SCHOOL DIST | DISTRICT PROGRAM CENTER | 12/17/2018 |
| 5 | My son enjoyed the class and thought the instructor was very nice. | Robotics | Southeast Polk Comm School District | Willowbrook Elementary School | 12/17/2018 |
| 5 | My child Zeke loved the class and learned a lot! Thanks for offering it at Flagstaff! | Fencing | ST. VRAIN VALLEY RE 1J | FLAGSTAFF CHARTER ACADEMY | 12/17/2018 |
| 5 | | STEM with LEGO® Bricks | OWATONNA PUBLIC SCHOOL DISTRICT | MCKINLEY ELEMENTARY - Owatonna | 12/17/2018 |
| 5 | My son loved learning fencing, but didn't enjoy the majority of time spent waiting for his turn. An assistant would help with this and also ensure a safer environment. | Fencing | ST. VRAIN VALLEY RE 1J | FLAGSTAFF CHARTER ACADEMY | 12/17/2018 |
| 5 | | STEM with LEGO® Bricks | Ankeny Comm School District | Westwood Elementary School | 12/17/2018 |
| 5 | Coach does an amazing job with the kids. This is my son's 3rd year and he loves it. It is an individual sport but these players are more supportive than any other team sport he has played on. It is just a great opportunity and I am so glad they offer it through Community Ed! | Fencing | SOUTH WASHINGTON COUNTY SCHOOL DIST | DISTRICT PROGRAM CENTER | 12/18/2018 |
| 5 | Both my daughters love the class and learning from Mr Jerry each week - and it gives them something to play with each other at home, too! They can't wait until the next session starts! | Chess | No District MN | PARNASSUS PREP | 12/18/2018 |
| 5 | Isaac very much enjoyed chess, and I can tell he learned new things from the experience! | Chess | No District MN | PARNASSUS PREP | 12/18/2018 |
| 5 | My son really enjoyed the class. Instructor /parents/and kids.co. Need to communicate at the end of the class to make sure kids are picked up or go where they need to. Kids sometimes just take off to kids co. | STEM with LEGO® Bricks | NEW PRAGUE AREA SCHOOLS | EAGLE VIEW - New Prague | 12/18/2018 |
| 4.5 | The money they earn in each session and the trophies they can win is a good incentive for a good performance. Thanks for doing a good job! | Chess | No District MN | PARNASSUS PREP | 12/18/2018 |
| 5 | Our son enjoys working with him and learning new moves and strategies. | Chess | No District MN | All Saints - Lakeville | 12/18/2018 |
| 5 | Great mentor! | Chess | No District MN | All Saints - Lakeville | 12/18/2018 |
| 5 | | Chess | No District MN | All Saints - Lakeville | 12/18/2018 |
| 5 | | Chess | No District MN | All Saints - Lakeville | 12/18/2018 |
| 5 | | Chess | ST. LOUIS PARK PUBLIC SCHOOL DIST. | PARK SPANISH IMMERSION ELEMENTARY | 12/18/2018 |
| 5 | | Chess | ST. LOUIS PARK PUBLIC SCHOOL DIST. | PARK SPANISH IMMERSION ELEMENTARY | 12/18/2018 |
| 5 | My daughter Jade, 11yo, really liked it. I liked how the instructor kept the class engaging and actually remembered students names. | Fencing | ST. LOUIS PARK PUBLIC SCHOOL DIST. | CENTRAL COMMUNITY CENTER | 12/18/2018 |
| 3.5 | Paddy was a great teacher for the kids. My son learned a lot. One comment I have is while on one hand coaching is really useful to kids, if they are true beginners a little coaching goes a long way and it can make them unmotivated if they are 'coached' beyond their capability. I noticed this at the tournament mostly- in class the coaching seemed appropriate. | Fencing | ST. LOUIS PARK PUBLIC SCHOOL DIST. | CENTRAL COMMUNITY CENTER | 12/18/2018 |
| 5 | Paddy does a great job making fencing fun to learn and encouraging the kids to do their best. | Fencing | ST. LOUIS PARK PUBLIC SCHOOL DIST. | CENTRAL COMMUNITY CENTER | 12/18/2018 |
| 5 | Very good instructor and knowledgable/passionate. Consider sending emails/texts home to remind on days we have and do not have class as schedule is a bit wonky. | Chess | ST. LOUIS PARK PUBLIC SCHOOL DIST. | PARK SPANISH IMMERSION ELEMENTARY | 12/18/2018 |
| 5 | Very good instructor and knowledgable/passionate. Consider sending emails/texts home to remind on days we have and do not have class as schedule is a bit wonky. | Chess | ST. LOUIS PARK PUBLIC SCHOOL DIST. | PARK SPANISH IMMERSION ELEMENTARY | 12/18/2018 |
| 5 | This was my teenage son's first experience with fencing. Although he was one of the oldest, and the other students had much more experience, he enjoyed it a great deal and will be back for winter session. Thank you to the instructors who made it a great experience. | Fencing | ST. LOUIS PARK PUBLIC SCHOOL DIST. | CENTRAL COMMUNITY CENTER | 12/18/2018 |
| 4 | | Chess | ST. LOUIS PARK PUBLIC SCHOOL DIST. | PARK SPANISH IMMERSION ELEMENTARY | 12/18/2018 |
| 4 | | Chess | ST. LOUIS PARK PUBLIC SCHOOL DIST. | PARK SPANISH IMMERSION ELEMENTARY | 12/18/2018 |
| 5 | | Fencing | ST. LOUIS PARK PUBLIC SCHOOL DIST. | CENTRAL COMMUNITY CENTER | 12/18/2018 |
| 4 | | Fencing | ST. LOUIS PARK PUBLIC SCHOOL DIST. | CENTRAL COMMUNITY CENTER | 12/18/2018 |
| 4.5 | | Chess | ST. LOUIS PARK PUBLIC SCHOOL DIST. | PARK SPANISH IMMERSION ELEMENTARY | 12/18/2018 |
| 5 | | Chess | ST. LOUIS PARK PUBLIC SCHOOL DIST. | PARK SPANISH IMMERSION ELEMENTARY | 12/18/2018 |
| 5 | Took the time to get to know Milo. Connected with the group well. | Fencing | ST. LOUIS PARK PUBLIC SCHOOL DIST. | CENTRAL COMMUNITY CENTER | 12/18/2018 |
| 5 | | Sports | Johnston Comm School District | Horizon Elementary | 12/18/2018 |
| 5 | Paddy is a great coach. The class this term was big, and we felt that it might be a good thing to have 2 instructors for large b=numbers like that. so they each would have more time to concentrate on students of different levels, some being beginners and some more advanced. Also, it would be good to help the younger kids select appropriate sized gear. | Fencing | ST. LOUIS PARK PUBLIC SCHOOL DIST. | CENTRAL COMMUNITY CENTER | 12/18/2018 |
| 5 | We appreciate that Paddy spent extra time with our daughter to help her develop as a fencer. Through Paddy's attention she has become more skilled and confident as a fencer. Thanks Paddy! | Fencing | ST. LOUIS PARK PUBLIC SCHOOL DIST. | CENTRAL COMMUNITY CENTER | 12/18/2018 |
| 4 | We really enjoyed the tournament and the organisation. Two suggestions: Set up the night before if possible to avoid starting late and help train and provide knowledgeable referees...We had Paddy who did a great job refereeing but I also heard feedback from others that the refereeing was not a solid. Not sure what you can do as far as a solution. Perhaps provide ongoing referee training? | TOURNAMENTS: Fencing | LAKEVILLE PUBLIC SCHOOL DISTRICT | LAKEVILLE SOUTH HIGH | 12/18/2018 |
| 5 | Liam really enjoyed the class this fall. Thank you | Chess | Waukee Comm School District | Waukee Elementary School | 12/18/2018 |
| 5 | | Chess | Waukee Comm School District | Waukee Elementary School | 12/18/2018 |
| 5 | | Chess | SOUTH WASHINGTON COUNTY SCHOOL DIST | NUEVAS FRONTERAS ELEMENTARY | 12/18/2018 |
| 4 | My son thoroughly enjoyed this class. Great combination of worksheets, tablet application, and classroom instruction and play. Instructor was very patient with the class and did a great job of redirecting and focusing the kids. My son is excited about continuing in the new year. | Chess | Waukee Comm School District | Shuler Elementary | 12/18/2018 |
| 5 | | Chess | Waukee Comm School District | Brookview Elementary - Waukee | 12/18/2018 |
| 5 | My son love chess class. | Chess | No District MN | PARNASSUS PREP | 12/18/2018 |
| 4 | The only piece of feedback from my son was that the beginning of the class was a bit boring as he already knew the pieces, and the class had to catch up others on how each piece moves. | Chess | ROCHESTER PUBLIC SCHOOL DISTRICT | SUNSET TERRACE ELEMENTARY | 12/18/2018 |
| 5 | | STEM with LEGO® Bricks | Southeast Polk Comm School District | Mitchellville Elementary School | 12/18/2018 |
| 3 | Kids did not have this coach but couldn't not rate him | Chess | ST. LOUIS PARK PUBLIC SCHOOL DIST. | PARK SPANISH IMMERSION ELEMENTARY | 12/18/2018 |
| 5 | Kids enjoyed Mark very much | Chess | ST. LOUIS PARK PUBLIC SCHOOL DIST. | PARK SPANISH IMMERSION ELEMENTARY | 12/18/2018 |
| 5 | | Chess | SOUTH WASHINGTON COUNTY SCHOOL DIST | NUEVAS FRONTERAS ELEMENTARY | 12/18/2018 |
| 5 | She is very nice. | STEM with LEGO® Bricks | No District MN | All Saints - Lakeville | 12/18/2018 |
| 3.5 | My daughter liked the instructor, but my daughter didn't like the chaos created by the other 10 kids. It seemed like the instructor was so busy trying to keep the ADHD boys on task, that chess was an afterthought. Maybe an additional instructor would be helpful. | Chess | NORTHFIELD PUBLIC SCHOOL DISTRICT | BRIDGEWATER ELEMENTARY | 12/18/2018 |
| 4.5 | My son loved the opportunity to learn more about hockey and experience it. He loved the exercise too. | Sports | Johnston Comm School District | Beaver Creek Elem School | 12/18/2018 |
| 5 | Chess is the highlight of my son's week! | Chess | NORTHFIELD PUBLIC SCHOOL DISTRICT | BRIDGEWATER ELEMENTARY | 12/18/2018 |
| 5 | My boys love chess Dawn does an amazing job, is so patient with them and makes learning enjoyable. Thanks! My only suggestion would be to have enrollment be a whole semester at s time instead of breaking it up every 4-8 weeks and having to re-enroll. That's a pain for parents. Just charge more upfront and let us sign up 16 weeks at a time. | Chess | NORTHFIELD PUBLIC SCHOOL DISTRICT | BRIDGEWATER ELEMENTARY | 12/18/2018 |
| 3 | There was a lot of idle time for the kids when there were 12 students in the class. The kids were bored and were minimally-supervised with weapons for long stretches of time. Please either limit the class size or add instructors! | Fencing | ST. VRAIN VALLEY RE 1J | FLAGSTAFF CHARTER ACADEMY | 12/18/2018 |
| 5 | | Chess | No District MN | Cologne Academy | 12/18/2018 |
| 5 | | Sports | Johnston Comm School District | Beaver Creek Elem School | 12/19/2018 |
| 5 | My granddaughter LOVED the class & the teacher. | STEM with LEGO® Bricks | Johnston Comm School District | Lawson Elementary School | 12/19/2018 |
| 4.5 | | Chess | NORTHFIELD PUBLIC SCHOOL DISTRICT | GREENVALE PARK ELEMENTARY | 12/19/2018 |
| 5 | | Robotics | Southeast Polk Comm School District | Willowbrook Elementary School | 12/19/2018 |
| 5 | We have heard only positive feedback from our son. He seems to like being in class and enjoys doing the puzzles Dawn sends home. | Chess | NORTHFIELD PUBLIC SCHOOL DISTRICT | GREENVALE PARK ELEMENTARY | 12/19/2018 |
| 5 | | Chess | OWATONNA PUBLIC SCHOOL DISTRICT | WASHINGTON ELEMENTARY - Owatonna | 12/19/2018 |
| 4.5 | | Chess | ROCHESTER PUBLIC SCHOOL DISTRICT | SUNSET TERRACE ELEMENTARY | 12/19/2018 |
| 5 | 5 | Chess | Ankeny Comm School District | Crocker Elementary School | 12/19/2018 |
| 5 | I've noticed our kids who've taken this class 2-3 times already were definitely more excited this time around and were happy to earn more chess dollars...I think we'll continue with both kids for another go when the time comes around again. Thanks! | Chess | OWATONNA PUBLIC SCHOOL DISTRICT | WASHINGTON ELEMENTARY - Owatonna | 12/19/2018 |
| 0.5 | 1. My child did not like this class. This is the 2nd kiddo I have had take this class. Neither liked it. | STEM with LEGO® Bricks | West Des Moines Comm School District | Western Hills Elementary School | 12/19/2018 |
| 5 | My child seems to really like the class. He is excited when it is chess day and he enjoys improving his chess game. He also has fun meeting new students and saving his chess dollars. I don't hear a lot about chess from him, but as long as he enjoys going it is a win for our family! | Chess | NORTHFIELD PUBLIC SCHOOL DISTRICT | GREENVALE PARK ELEMENTARY | 12/19/2018 |
| 5 | My kids really enjoyed the class and had fun! | Sports | EDEN PRAIRIE PUBLIC SCHOOL DISTRICT | EDEN LAKE ELEMENTARY | 12/19/2018 |
| 5 | | Chess | ST. LOUIS PARK PUBLIC SCHOOL DIST. | PETER HOBART ELEMENTARY | 12/19/2018 |
| 4.5 | Nice teacher. But previous was more active. | Chess | EDEN PRAIRIE PUBLIC SCHOOL DISTRICT | PRAIRIE VIEW ELEMENTARY | 12/19/2018 |
| 5 | Our son loves chess club and is so excited to participate again! | Chess | Waukee Comm School District | Shuler Elementary | 12/19/2018 |
| 5 | | Sports | EDEN PRAIRIE PUBLIC SCHOOL DISTRICT | EDEN LAKE ELEMENTARY | 12/19/2018 |
| 4.5 | | Chess | No District MN | All Saints - Lakeville | 12/19/2018 |
| 4.5 | | Chess | No District MN | All Saints - Lakeville | 12/19/2018 |
| 5 | Really enjoys it and the coaches seem to connect great with the kids. | Sports | EASTERN CARVER COUNTY | VICTORIA ELEMENTARY | 12/20/2018 |
| 5 | | Sports | EASTERN CARVER COUNTY | VICTORIA ELEMENTARY | 12/20/2018 |
| 5 | My son loved learning more chess skills and the tournament the last day. | Chess | OWATONNA PUBLIC SCHOOL DISTRICT | WASHINGTON ELEMENTARY - Owatonna | 12/20/2018 |
| 5 | My son loves this class and keeps coming back every time it is offered. | Chess | No District MN | Cologne Academy | 12/20/2018 |
| 5 | My son really enjoyed learning to code. | STEM | OWATONNA PUBLIC SCHOOL DISTRICT | WASHINGTON ELEMENTARY - Owatonna | 12/20/2018 |
| 5 | | Chess | No District MN | PARNASSUS PREP | 12/20/2018 |
| 5 | My son loves this class and will come back every time it is offered. Can't wait until my second son is old enough to attend. | STEM with LEGO® Bricks | No District MN | Cologne Academy | 12/20/2018 |
| 4.5 | | STEM with LEGO® Bricks | No District MN | Cologne Academy | 12/20/2018 |
| 5 | Excellent instructor | Chess | No District MN | PARNASSUS PREP | 12/20/2018 |
| 5 | | STEM with LEGO® Bricks | NEW PRAGUE AREA SCHOOLS | EAGLE VIEW - New Prague | 12/20/2018 |
| 5 | Craig does a great job motivating and teaching the kids. Because of him, Jake loves chess. | Chess | ST. LOUIS PARK PUBLIC SCHOOL DIST. | AQUILA ELEMENTARY | 12/20/2018 |
| 5 | | Chess | OWATONNA PUBLIC SCHOOL DISTRICT | WASHINGTON ELEMENTARY - Owatonna | 12/20/2018 |
| 4 | | STEM with LEGO® Bricks | AUSTIN PUBLIC SCHOOL DISTRICT | BANFIELD ELEMENTARY | 12/20/2018 |
| 5 | My boys enjoyed this class very much and looked forward to it every week. | STEM | AUSTIN PUBLIC SCHOOL DISTRICT | BANFIELD ELEMENTARY | 12/20/2018 |
| 3 | Megan did a good job with the kids and kept it fun. I did feel that there wasn't a lot of variety in the exercises and could have gone a little deeper into the terminology and skills. | Fencing | LAKEVILLE PUBLIC SCHOOL DISTRICT | MCGUIRE MIDDLE SCHOOL | 12/20/2018 |
| 4.5 | Super fun class, hope to have more! | Chess | DELANO PUBLIC SCHOOL DISTRICT | DELANO ELEMENTARY | 12/20/2018 |
| 5 | | Fencing | LAKEVILLE PUBLIC SCHOOL DISTRICT | MCGUIRE MIDDLE SCHOOL | 12/20/2018 |
| 2.5 | There was very little assistance offered to the younger participants. My child wasn't able to complete a project on his own with a partner. | STEM with LEGO® Bricks | AUSTIN PUBLIC SCHOOL DISTRICT | BANFIELD ELEMENTARY | 12/20/2018 |
| 5 | | Chess | DELANO PUBLIC SCHOOL DISTRICT | DELANO ELEMENTARY | 12/20/2018 |
| 5 | My son loves this Chess class and wishes it was more than one day a week. Thank you! | Chess | DELANO PUBLIC SCHOOL DISTRICT | DELANO ELEMENTARY | 12/21/2018 |
| 5 | He was always excited to go. | STEM with LEGO® Bricks | AUSTIN PUBLIC SCHOOL DISTRICT | BANFIELD ELEMENTARY | 12/21/2018 |
| 5 | He loved the course. He was excited every week. He enjoyed the Chess Bucks challenge and had a goal in mind. He came home excited and talks about chess all the time. As a parent: The registration included a description of an online access to some chess playing or practice system. Other than this request to complete a survey and the initial Community Ed registration confirmation, I have received NO communications about the course from anyone. I expected some additional information given that there was supposed to be an online access with the fee. I think the cost of the course was high if there is in fact no online tool. It's much higher than other CE courses. I had no communications about the teacher. Our child came went to SACC immediately following chess. I would have communicated directly with the instructor about scheduling changes had I had any direct contact information. | Chess | ROCHESTER PUBLIC SCHOOL DISTRICT | JEFFERSON ELEMENTARY - Rochester | 12/21/2018 |
| 5 | Coach is the best | Fencing | MANKATO PUBLIC SCHOOL DISTRICT | KENNEDY ELEMENTARY - Mankato | 12/21/2018 |
| 4 | Survey Winner Fall '18 | Chess | ROCHESTER PUBLIC SCHOOL DISTRICT | JEFFERSON ELEMENTARY - Rochester | 12/21/2018 |
| 3.5 | She enjoyed the class. Feedback for improvement, on her certificate her name was spelled wrong. The intructer said she didn't have a roster so she didn't know how to spell it. | STEM with LEGO® Bricks | ST. FRANCIS PUBLIC SCHOOL DISTRICT | CEDAR CREEK COMMUNITY SCHOOL | 12/22/2018 |
| 5 | learned a lot | Chess | No District MN | PARNASSUS PREP | 12/22/2018 |
| 5 | | Fencing | ST. LOUIS PARK PUBLIC SCHOOL DIST. | CENTRAL COMMUNITY CENTER | 12/22/2018 |
| 3 | | Fencing | LAKEVILLE PUBLIC SCHOOL DISTRICT | MCGUIRE MIDDLE SCHOOL | 12/24/2018 |
| 5 | My child loves going to chess and the teacher is great with the kids. The amount of patience she has amazes me. | Chess | NORTHFIELD PUBLIC SCHOOL DISTRICT | BRIDGEWATER ELEMENTARY | 12/24/2018 |
| 5 | He does a good job with kids. He is patient. | Fencing | No District MN | ROCHESTER MONTESSORI | 12/29/2018 |
| 5 | Thanks for making something new fun for my always althletic sporty guy. He loved chess!! | Chess | SOUTH WASHINGTON COUNTY SCHOOL DIST | RED ROCK - South Washington | 12/29/2018 |
| 5 | My son LOVED the LEGO class and is signed up for the next class beginning in February! | STEM with LEGO® Bricks | No District MN | Cologne Academy | 1/2/2019 |
| 4.5 | | Chess | SOUTH WASHINGTON COUNTY SCHOOL DIST | VALLEY CROSSING ELEMENTARY | 1/2/2019 |
| 5 | He engages with the kids very well. | Chess | DELANO PUBLIC SCHOOL DISTRICT | DELANO ELEMENTARY | 1/4/2019 |
| 5 | The tournament was great! Some kids had coaches coaching them during bouts between points. This should either be something all kids have or be restricted during live bouts since it gives an unfair advantage to some kids. Thanks! | TOURNAMENTS: Fencing | LAKEVILLE PUBLIC SCHOOL DISTRICT | LAKEVILLE SOUTH HIGH | 1/5/2019 |
| 4 | | Robotics | Southeast Polk Comm School District | Willowbrook Elementary School | 1/5/2019 |
| 5 | We thought the instructor was very patient with the kids and my son enjoyed it. The price is a good value for a fencing class. | Fencing | ST. VRAIN VALLEY RE 1J | FLAGSTAFF CHARTER ACADEMY | 1/6/2019 |
| 5 | My daughter loved this class- and I loved seeing her progression over several weeks in building on what she learned. She had so much fun and was so excited to show us her creation that she coded! | Coding | BLOOMINGTON PUBLIC SCHOOL DISTRICT | WESTWOOD ELEMENTARY - Bloomington | 1/7/2019 |
| 5 | This is a great class! My son loves learning chess with Dawn. | Chess | NORTHFIELD PUBLIC SCHOOL DISTRICT | BRIDGEWATER ELEMENTARY | 1/7/2019 |
| 5 | Alway a good time. My son love going to these classes! | STEM with LEGO® Bricks | No District MN | All Saints - Lakeville | 1/8/2019 |
| 5 | My son really enjoyed chess this season and is looking forward to joining again! | Chess | ELK RIVER PUBLIC SCHOOL DISTRICT | TWIN LAKES ELEMENTARY | 1/8/2019 |
| 5 | My son really enjoyed chess this season and is looking forward to joining again! | Chess | ELK RIVER PUBLIC SCHOOL DISTRICT | TWIN LAKES ELEMENTARY | 1/8/2019 |
| 5 | we are very disappointed that they changed the policy so kindergarteners cannot do it anymore. It seems shortsighted to change this in the middle of the school year. Please consider | Chess | ROCHESTER PUBLIC SCHOOL DISTRICT | GAGE ELEMENTARY | 1/12/2019 |
| 5 | My son really enjoyed chess club and was sad when the current session was over! | Chess | EASTERN CARVER COUNTY | CLOVER RIDGE ELEMENTARY | 1/13/2019 |
| 4 | | STEM with LEGO® Bricks | MINNETONKA PUBLIC SCHOOL DISTRICT | EXCELSIOR ELEMENTARY | 1/24/2019 |
| 5 | | STEM with LEGO® Bricks | MINNETONKA PUBLIC SCHOOL DISTRICT | EXCELSIOR ELEMENTARY | 1/24/2019 |
| 5 | Wish we could get older students, my 5th grader doesn't want to keep doing it because he has no competition. My 2nd grader loves it and has a couple buddies enrolled. | Chess | MINNETONKA PUBLIC SCHOOL DISTRICT | DEEPHAVEN | 1/24/2019 |
| 5 | My kids have been doing chess for years and I absolutely am so impressed with the instructors. I do feel like there were too many kids and not enough teachers there to gain control the last two sessions. You can't teach chess and take care of a class of students by yourself. I'm hoping htere is more help in the future as I think they are currently doing the best they can with the few teachers there are there. Mykids really love this and I hope they can get the most from this class for the price we are paying. Thank you! | Chess | MINNETONKA PUBLIC SCHOOL DISTRICT | MINNEWASHTA ELEMENTARY | 1/24/2019 |
| 5 | Would be great to have a more advanced option. | Chess | MINNETONKA PUBLIC SCHOOL DISTRICT | MINNEWASHTA ELEMENTARY | 1/24/2019 |
| 5 | Can you open a 3-5th Grade section | Chess | MINNETONKA PUBLIC SCHOOL DISTRICT | MINNEWASHTA ELEMENTARY | 1/24/2019 |
| 5 | | Chess | Waukee Comm School District | Shuler Elementary | 1/25/2019 |
| 5 | | TOURNAMENTS: Chess | EASTERN CARVER COUNTY | CHASKA MIDDLE SCHOOL EAST | 1/29/2019 |
| 4 | it would have been nicer uf 2d graders had less of an emphasis on timed games with a clock. | TOURNAMENTS: Chess | EASTERN CARVER COUNTY | CHASKA MIDDLE SCHOOL EAST | 1/29/2019 |
| 4 | | TOURNAMENTS: Chess | EASTERN CARVER COUNTY | CHASKA MIDDLE SCHOOL EAST | 1/29/2019 |
| 5 | Very nice and extremely helpful. | TOURNAMENTS: Chess | EASTERN CARVER COUNTY | CHASKA MIDDLE SCHOOL EAST | 1/30/2019 |
| 5 | My son absolutely loved this class and we signed him up for the next one! | STEM with LEGO® Bricks | Johnston Comm School District | Horizon Elementary | 2/12/2019 |
| 5 | | STEM with LEGO® Bricks | Ankeny Comm School District | Ashland Ridge Elementary | 2/12/2019 |
| 5 | | STEM with LEGO® Bricks | Southeast Polk Comm School District | Altoona Elementary | 2/12/2019 |
| 4 | He liked the teacher and enjoyed the class. I really like that there is this type of opportunity in Eagle Lake. | STEM with LEGO® Bricks | MANKATO PUBLIC SCHOOL DISTRICT | EAGLE LAKE ELEMENTARY | 2/13/2019 |
| 4.5 | My son said that she is really nice. | STEM with LEGO® Bricks | Southeast Polk Comm School District | Four Mile Elementary | 2/13/2019 |
| 5 | Brian is an amazing teacher!!! Knows how to push kids, how to encourage them, positive, friendly, good!! Students LOVE him!! My kids have had him for many, many years, and he's part of the reason we continue to sign up for chess!!!!!! | Chess | MANKATO PUBLIC SCHOOL DISTRICT | HOOVER ELEMENTARY - Mankato | 2/13/2019 |
| 4.5 | | STEM with LEGO® Bricks | MANKATO PUBLIC SCHOOL DISTRICT | EAGLE LAKE ELEMENTARY | 2/13/2019 |
| 5 | Great materials, organized, kids loved it and looked forward to their time with Ms. Shipley. I also appreciated the way she handled an aggressive and agitated grandparent who wasn't authorized to pick up a child. Those situations can be extremely uncomfortable and she did great! | STEM with LEGO® Bricks | West Des Moines Comm School District | Fairmeadows Elementary School | 2/13/2019 |
| 5 | My son loves Brian! | Chess | MANKATO PUBLIC SCHOOL DISTRICT | HOOVER ELEMENTARY - Mankato | 2/13/2019 |
| 5 | Kids loved it! Thank you! | STEM with LEGO® Bricks | MANKATO PUBLIC SCHOOL DISTRICT | EAGLE LAKE ELEMENTARY | 2/13/2019 |
| 3.5 | My son seems to enjoy the class but feels the tasks are a little too difficult at times. I'm not really sure how the format of the class works, or if he just needs to ask for more help, but he seems to get frustrated that they are asked to make difficult things without much help. | STEM with LEGO® Bricks | Ankeny Comm School District | Ashland Ridge Elementary | 2/13/2019 |
| | I don't feel like we can answer this fairly. He had a sub for the 1st class and class 2 and 3 were canceled. Tomorrow is the last class, I think. | STEM with LEGO® Bricks | Southeast Polk Comm School District | Clay Elementary | 2/13/2019 |
| 4 | They loved this classs! | STEM with LEGO® Bricks | Ankeny Comm School District | Prairie Trail Elementary | 2/13/2019 |
| 4.5 | | STEM with LEGO® Bricks | West Des Moines Comm School District | Fairmeadows Elementary School | 2/14/2019 |
| 5 | Good job rescheduling snow day sessions | STEM with LEGO® Bricks | Ankeny Comm School District | Prairie Trail Elementary | 2/14/2019 |
| 1 | | STEM with LEGO® Bricks | West Des Moines Comm School District | Westridge Elementary | 2/14/2019 |
| 5 | My son really enjoyed this class and liked building. | STEM with LEGO® Bricks | Ankeny Comm School District | Terrace Elementary School | 2/14/2019 |
| 3.5 | My son couldnt really tell me anything they did in the class. He said he had fun and that his teacher was nice Though. Perhaps there could be a better summary of what is to be expected and be very clear about what occurs during the class. It should be advertised that the students do NOT actually receive anything tangilble to take home from the class. I was under the impression that the first few classes were learning about building and programming the lego figures and that the last few they would build and bring home something small to show what they learned. I understand not all learning produces tangile items but that should be clarified in the class description. I never personally saw or talked to the teacher of the class either so there is my feedback. | Robotics | Urbandale Comm School District | Valerius Elementary School | 2/15/2019 |
| 3 | Instructor-2Class-4 | STEM with LEGO® Bricks | West Des Moines Comm School District | Westridge Elementary | 2/15/2019 |
| 5 | | STEM with LEGO® Bricks | Ankeny Comm School District | Northwest Elementary School | 2/16/2019 |
| 5 | | TOURNAMENTS: Chess | Urbandale Comm School District | Urbandale Middle School | 2/17/2019 |
| 4.5 | | TOURNAMENTS: Chess | Urbandale Comm School District | Urbandale Middle School | 2/17/2019 |
| 3.5 | Overall, we all like the entire event. Since this was our very first time participation hence kids were bit nervous. I would suggest that we should do some moral boosting games/activities for the kids who are playing it first time. After loosing the games kids were very disappointing. It might be a good idea to engage them. | TOURNAMENTS: Chess | Urbandale Comm School District | Urbandale Middle School | 2/17/2019 |
| 5 | | TOURNAMENTS: Chess | Urbandale Comm School District | Urbandale Middle School | 2/17/2019 |
| 5 | | TOURNAMENTS: Chess | Urbandale Comm School District | Urbandale Middle School | 2/17/2019 |
| 4.5 | My son had fun yesterday, it was a great day! | TOURNAMENTS: Chess | Urbandale Comm School District | Urbandale Middle School | 2/17/2019 |
| 5 | We do wish there were more opportunities for tournaments. My child would be interested in participating in more tournaments. | TOURNAMENTS: Chess | Urbandale Comm School District | Urbandale Middle School | 2/17/2019 |
| 5 | Great event at UMS. The use of the gym was a great addition to keep the kids entertained. | TOURNAMENTS: Chess | Urbandale Comm School District | Urbandale Middle School | 2/17/2019 |
| 5 | | TOURNAMENTS: Chess | Urbandale Comm School District | Urbandale Middle School | 2/18/2019 |
| 5 | | TOURNAMENTS: Chess | Urbandale Comm School District | Urbandale Middle School | 2/18/2019 |
| 1.5 | my children did not enjoy it at all. | TOURNAMENTS: Chess | No District MN | Our Savior Lutheran - Excelsior | 2/18/2019 |
| 1.5 | We usually really enjoy these tournaments as a great way to practice chess in a friendly atmosphere and a great way to build local chess community. Unfirtunately, the last event in Excelsior was an exception. The set up was not great with parents not having an ability to observe the game from the distance, and there were some questionable calls on pairings, and, most importantly, safety concerns were raised without any consequences. On pairings, it was unclear why the top player was matched with a growing but much lower ranked player (score of 490) in round 1. It created an unfair advantage for already top ranked player who should have been matched with someone closer to his level in round 1. It would have been different if they were matched later in the game. My other concern regarding safety was when I witnessed the player hitting another child after the game roght in the middle of the tournament floor, and that behavior was not addressed by the organizers even though it was clearly agressive behavior that's not in the spirit of good sportsmanship. Players get disqualified in other sports events for behavior like that. That made for an overall very uncomfortable experience at an event that should be a celebration in a healthy competitive atmosphere promoting the love of chess for elementary grades kids. Thank you for looking into these conferns for future events. | TOURNAMENTS: Chess | No District MN | Our Savior Lutheran - Excelsior | 2/18/2019 |
| 5 | Very helpful, thorough, and seems to delight the kids. | TOURNAMENTS: Chess | No District MN | Our Savior Lutheran - Excelsior | 2/18/2019 |
| 5 | | TOURNAMENTS: Chess | No District MN | Our Savior Lutheran - Excelsior | 2/18/2019 |
| 5 | | STEM with LEGO® Bricks | Ankeny Comm School District | Ashland Ridge Elementary | 2/18/2019 |
| 5 | My daughter said she really enjoyed the class and would take it again. | STEM with LEGO® Bricks | Ankeny Comm School District | Northwest Elementary School | 2/18/2019 |
| 4 | From everything my son said he enjoyed the building and learning provided. | STEM with LEGO® Bricks | Southeast Polk Comm School District | Four Mile Elementary | 2/19/2019 |
| 5 | My son looked forward to this class each week and was sad it wasn't longer. Great job! | STEM with LEGO® Bricks | West Des Moines Comm School District | Fairmeadows Elementary School | 2/19/2019 |
| 5 | Mazzie has loved this class! Her only disappointment has been the snow days that keep screwing with the class schedule! 🙂 | STEM with LEGO® Bricks | West Des Moines Comm School District | Westridge Elementary | 2/19/2019 |
| 3.5 | Well run tournament, my 9yo had a great time, might have moved lunch one round earlier, but no complaints overall, thank you for hosting it! | TOURNAMENTS: Chess | Urbandale Comm School District | Urbandale Middle School | 2/19/2019 |
| 5 | | STEM with LEGO® Bricks | Ankeny Comm School District | East Elementary - Ankeny | 2/19/2019 |
| 4 | | TOURNAMENTS: Chess | No District MN | Our Savior Lutheran - Excelsior | 2/19/2019 |
| 4 | The last project was very hard for my child and him and his partner got upset with each other when they could not figure out how to complete it | STEM with LEGO® Bricks | Ankeny Comm School District | Prairie Trail Elementary | 2/21/2019 |
| 5 | 5 | Sports | NEW PRAGUE AREA SCHOOLS | RAVEN STREAM ELEMENTARY | 2/21/2019 |
| 4.5 | | Robotics | Urbandale Comm School District | Webster Elementary - Urbandale | 2/21/2019 |
| 5 | Very nicely organized tourney. Enjoyed it very much. Kudos to the organizers!! | TOURNAMENTS: Chess | Urbandale Comm School District | Urbandale Middle School | 2/24/2019 |
| 2 | My child said the instructor was mean; also, that he called himself mean at the beginning of the course. | STEM with LEGO® Bricks | No District MN | Annunciation | 2/27/2019 |
| 2.5 | Our son didn't feel it was very challenging. Nothing different than what he can do at home. Seemed like a very large group for just one instructor. Wish kids could have had a snack after school too. | STEM with LEGO® Bricks | No District MN | Annunciation | 2/27/2019 |
| 5 | | STEM with LEGO® Bricks | ST. FRANCIS PUBLIC SCHOOL DISTRICT | ST. FRANCIS ELEMENTARY | 2/28/2019 |
| 4.5 | | STEM with LEGO® Bricks | EASTERN CARVER COUNTY | CARVER ELEMENTARY - ECC | 3/1/2019 |
| 1 | My child did not enjoy having a very strict structured Lego class being told exactly what to do for the straight hour. She wanted to be more creative in her design. I didn't really get a straight story from her, but either she was kicked out or she quit the 2nd to last week of the class. | STEM with LEGO® Bricks | No District MN | Annunciation | 3/2/2019 |
| 5 | | Robotics | Urbandale Comm School District | Valerius Elementary School | 3/2/2019 |