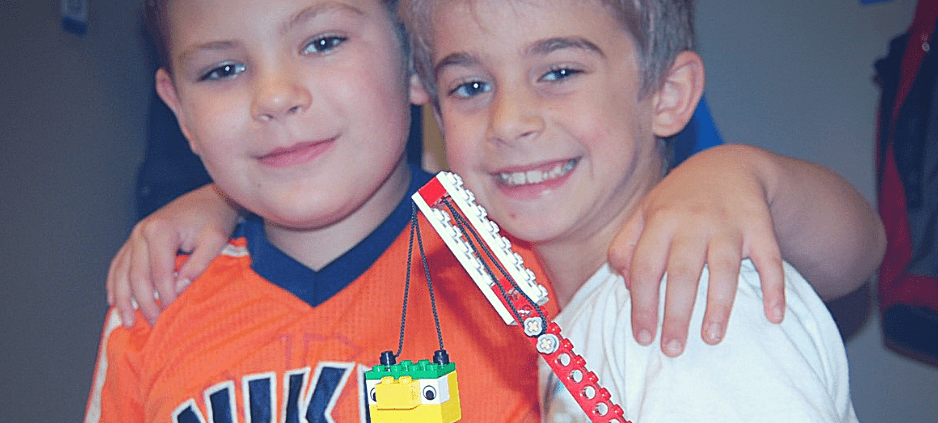 Parent Survey – Results
The table below shows thousands of parent survey results for hundreds of schools. To view your school or a subject, simply type your school name or subject into the Search field. You can sort from there. If you don't see your school, it is either because we don't currently have programs there or that school does not allow permission to share the survey questionnaire with parents.
As of January 1st, 2019, we have received are 2,930 responses with an overall average of 4.58 out of 5.00 possible.
Course Subject
District
School
Region
Rating
Comments
LEGO
MINNETONKA PUBLIC SCHOOL DISTRICT
DEEPHAVEN
MN_01
5
My daughter loves this class and begs to take the next session! Electric LEGOs would be great!
TOURNAMENTS: Chess
MINNETONKA PUBLIC SCHOOL DISTRICT
SCENIC HEIGHTS ELEMENTARY
MN_01
5
Maybe have hand sanitizer available at the snack/food table, or for kids coming and leaving the tourney area?? I appreciated the color coded pairings/rankings sheet!Staff was courteous and answered questions, even when being surrounded by kids all day.
TOURNAMENTS: Chess
MINNETONKA PUBLIC SCHOOL DISTRICT
SCENIC HEIGHTS ELEMENTARY
MN_01
5
It took a long time to get going this morning. They had a great time once it got going.
TOURNAMENTS: Chess
MINNETONKA PUBLIC SCHOOL DISTRICT
SCENIC HEIGHTS ELEMENTARY
MN_01
5
It is very good now
TOURNAMENTS: Chess
MINNETONKA PUBLIC SCHOOL DISTRICT
SCENIC HEIGHTS ELEMENTARY
MN_01
5
TOURNAMENTS: Chess
MINNETONKA PUBLIC SCHOOL DISTRICT
SCENIC HEIGHTS ELEMENTARY
MN_01
3
More food. Adhere closer to the schedule.
TOURNAMENTS: Chess
MINNETONKA PUBLIC SCHOOL DISTRICT
SCENIC HEIGHTS ELEMENTARY
MN_01
3
Honestly, YEL needs to place more emphasis on following the rules and being a good sport. My son had a vey negative experience with a girl that would move his pieces and talk negatively throughout the game. He told a judge and the judge awarded him the win, but there should be followup with the girl and a discussion with her family.
TOURNAMENTS: Chess
MINNETONKA PUBLIC SCHOOL DISTRICT
SCENIC HEIGHTS ELEMENTARY
MN_01
4
Better logistics, better family areas.
TOURNAMENTS: Chess
MINNETONKA PUBLIC SCHOOL DISTRICT
SCENIC HEIGHTS ELEMENTARY
MN_01
4
It took over an hour from sign in until start of play, which was very disorganized and confusing. When announcements were made the gym wasn't quiet and it was impossible to hear unless you were right near the speaker (i.e., his microphone was pointless).
TOURNAMENTS: Chess
MINNETONKA PUBLIC SCHOOL DISTRICT
SCENIC HEIGHTS ELEMENTARY
MN_01
5
TOURNAMENTS: Chess
MINNETONKA PUBLIC SCHOOL DISTRICT
SCENIC HEIGHTS ELEMENTARY
MN_01
5
Use chess app on tablets to record the games, and to speed up the process?
TOURNAMENTS: Chess
MINNETONKA PUBLIC SCHOOL DISTRICT
SCENIC HEIGHTS ELEMENTARY
MN_01
5
Keep things progressing at a more smooth pace. Also post results in multiple places so you don't have quite the crowding. Really did like the colored results. That was great
TOURNAMENTS: Chess
MINNETONKA PUBLIC SCHOOL DISTRICT
SCENIC HEIGHTS ELEMENTARY
MN_01
4
Thank you for putting on such a great event -- it must be SO MUCH WORK! Only since you asked: the event started late. Getting it closer to starting on time (or just announcing and planning for it to start later) would be especially helpful for those of us that get up early to travel from a distance.
TOURNAMENTS: Chess
MINNETONKA PUBLIC SCHOOL DISTRICT
SCENIC HEIGHTS ELEMENTARY
MN_01
5
TOURNAMENTS: Chess
MINNETONKA PUBLIC SCHOOL DISTRICT
SCENIC HEIGHTS ELEMENTARY
MN_01
5
everything is run great now.
TOURNAMENTS: Chess
MINNETONKA PUBLIC SCHOOL DISTRICT
SCENIC HEIGHTS ELEMENTARY
MN_01
5
TOURNAMENTS: Chess
MINNETONKA PUBLIC SCHOOL DISTRICT
SCENIC HEIGHTS ELEMENTARY
MN_01
5
When space is available, let parents watch games from afar. First round we were able to without disruption.
TOURNAMENTS: Chess
MINNETONKA PUBLIC SCHOOL DISTRICT
SCENIC HEIGHTS ELEMENTARY
MN_01
3
The kick off / time to start round one didn't go as smoothly as the other YEL tournaments we've been to. My son got a little restless waiting for it to start.
TOURNAMENTS: Chess
MINNETONKA PUBLIC SCHOOL DISTRICT
SCENIC HEIGHTS ELEMENTARY
MN_01
5
Please do not offer soda with the snack in the morning. And some sort of healthy something with the pizza (carrots)? It's interesting that the instructions say to get a good night sleep and then soda and sugar are offered to kids throughout the day.
TOURNAMENTS: Chess
MINNETONKA PUBLIC SCHOOL DISTRICT
SCENIC HEIGHTS ELEMENTARY
MN_01
5
My daughter said to that she lost in the fourth of 6 matches because the boy she was playing "cheated". We talked about it as a family and encouraged her next time to report him.But bc he's a 5th grader and older, she did not feel secure enough to raise her hand.I know you can't control these actions, but maybe state something clearly before.
TOURNAMENTS: Chess
MINNETONKA PUBLIC SCHOOL DISTRICT
SCENIC HEIGHTS ELEMENTARY
MN_01
3
Snacks were unacceptable. Soda is not appropriate for kids this age.
TOURNAMENTS: Chess
MINNETONKA PUBLIC SCHOOL DISTRICT
SCENIC HEIGHTS ELEMENTARY
MN_01
5
Try to stay on schedule; post the pairings simultaneously in multiple locations to avoid some chaos
TOURNAMENTS: Chess
MINNETONKA PUBLIC SCHOOL DISTRICT
SCENIC HEIGHTS ELEMENTARY
MN_01
4
It get very unorganized and there was a lot of waiting around, especially in the beginning.
TOURNAMENTS: Chess
MINNETONKA PUBLIC SCHOOL DISTRICT
SCENIC HEIGHTS ELEMENTARY
MN_01
5
Offer fruit juice instead of pop please. Thank you!!
TOURNAMENTS: Chess
MINNETONKA PUBLIC SCHOOL DISTRICT
SCENIC HEIGHTS ELEMENTARY
MN_01
5
-
TOURNAMENTS: Chess
MINNETONKA PUBLIC SCHOOL DISTRICT
SCENIC HEIGHTS ELEMENTARY
MN_01
5
Have more of them in the Northern or St Paul Suburbs. We live in White Bear Lake.
TOURNAMENTS: Chess
MINNETONKA PUBLIC SCHOOL DISTRICT
SCENIC HEIGHTS ELEMENTARY
MN_01
5
TOURNAMENTS: Chess
MINNETONKA PUBLIC SCHOOL DISTRICT
SCENIC HEIGHTS ELEMENTARY
MN_01
5
Stay closer to the schedule for the day. Things got behind schedule early in the day.
TOURNAMENTS: Chess
MINNETONKA PUBLIC SCHOOL DISTRICT
SCENIC HEIGHTS ELEMENTARY
MN_01
4
It would be a five if it hadn't ended on a bad note for us. Benno had to miss going up to get his trophy (1st grade) because minutes before, he got hit in the face with a high speed dodge ball thrown by a dad in the kids vs parents game. Maybe remind parents to be a little less intense in the game?? Until that moment, it was an amazing experience!
TOURNAMENTS: Chess
MINNETONKA PUBLIC SCHOOL DISTRICT
SCENIC HEIGHTS ELEMENTARY
MN_01
4
Consider healthier drink choices, no pop. Allow kids more than one slice of pizza.
TOURNAMENTS: Chess
MINNETONKA PUBLIC SCHOOL DISTRICT
SCENIC HEIGHTS ELEMENTARY
MN_01
5
TOURNAMENTS: Chess
MINNETONKA PUBLIC SCHOOL DISTRICT
SCENIC HEIGHTS ELEMENTARY
MN_01
5
This new site was nice in that it was larger, but the noise level in the cafeteria was higher than usual, which I know was distracting to some of the players. I think more notice to the parents about expectations for them would be helpful (not being in the playing area, etc...) Your group of volunteers does a very good job with these tourneys!
TOURNAMENTS: Chess
MINNETONKA PUBLIC SCHOOL DISTRICT
SCENIC HEIGHTS ELEMENTARY
MN_01
5
TOURNAMENTS: Chess
MINNETONKA PUBLIC SCHOOL DISTRICT
SCENIC HEIGHTS ELEMENTARY
MN_01
2
Jonah Wendt was in the 6+ individuals tournament and won 2 out of his 4 games. He should have had the 2 points and the 3rd place trophy not 0 points and 4th place. If the results would have been posted after each round, we could have got it corrected before the trophies were handed out. He was pretty disappointed.
TOURNAMENTS: Chess
MINNETONKA PUBLIC SCHOOL DISTRICT
SCENIC HEIGHTS ELEMENTARY
MN_01
2
Team versus Team did not go so well for my 7th grader. Possibly have an individual division for the 6+ children as well as team versus team; good players from not-so-great schools find it depressing to lose over and over again.
TOURNAMENTS: Fencing
LAKEVILLE PUBLIC SCHOOL DISTRICT
MCGUIRE MIDDLE
MN_01
5
More seating for 4-5th grade parents.
TOURNAMENTS: Fencing
LAKEVILLE PUBLIC SCHOOL DISTRICT
MCGUIRE MIDDLE
MN_01
5
Larger space do better seating for spectators and participants.
TOURNAMENTS: Fencing
LAKEVILLE PUBLIC SCHOOL DISTRICT
MCGUIRE MIDDLE
MN_01
5
TOURNAMENTS: Fencing
LAKEVILLE PUBLIC SCHOOL DISTRICT
MCGUIRE MIDDLE
MN_01
5
Figure out a way to reduce the presentation ceremony time
TOURNAMENTS: Fencing
LAKEVILLE PUBLIC SCHOOL DISTRICT
MCGUIRE MIDDLE
MN_01
5
A little more room would be nice. The spectator area was pretty full but there was adequate room. Very well put together!
TOURNAMENTS: Fencing
LAKEVILLE PUBLIC SCHOOL DISTRICT
MCGUIRE MIDDLE
MN_01
3
Move electronic fencing jacket etc table into the cubby hole between bleachers. View was greatly obstructed.
TOURNAMENTS: Fencing
LAKEVILLE PUBLIC SCHOOL DISTRICT
MCGUIRE MIDDLE
MN_01
4
Referring wasn't the best. More
TOURNAMENTS: Fencing
LAKEVILLE PUBLIC SCHOOL DISTRICT
MCGUIRE MIDDLE
MN_01
4
Maybe not at the tournament but in class somehow focusing on the concept of simultaneous touch and how the call gets made is still difficult for my 3rd grader to understand. Also, the red and yellow cards and what do they mean, what are their impact? Thanks for another great tournament!
TOURNAMENTS: Fencing
LAKEVILLE PUBLIC SCHOOL DISTRICT
MCGUIRE MIDDLE
MN_01
4
Have seating around all strip to see the fencers better.
TOURNAMENTS: Fencing
LAKEVILLE PUBLIC SCHOOL DISTRICT
MCGUIRE MIDDLE
MN_01
5
Larger space (more seating) for spectators!Fabulous job... the kids had a great time. Thank you for your efforts!
TOURNAMENTS: Fencing
LAKEVILLE PUBLIC SCHOOL DISTRICT
MCGUIRE MIDDLE
MN_01
4
TOURNAMENTS: Fencing
LAKEVILLE PUBLIC SCHOOL DISTRICT
MCGUIRE MIDDLE
MN_01
5
Use louder microphones. It was really hard to hear over the noise of the room.
TOURNAMENTS: Fencing
LAKEVILLE PUBLIC SCHOOL DISTRICT
MCGUIRE MIDDLE
MN_01
4
Help Coach Bruce's assistant better understand motivational feedback. My child felt criticized and defeated rather than encouraged. We were very impressed that some judges gave specific helpful feedback. Keep up the great work!
TOURNAMENTS: Fencing
LAKEVILLE PUBLIC SCHOOL DISTRICT
MCGUIRE MIDDLE
MN_01
5
Loved the education component at the beginning! Good, positive energy! An announcement like "Round Two is starting" might structure it more--helpful to us parents.
TOURNAMENTS: Fencing
LAKEVILLE PUBLIC SCHOOL DISTRICT
MCGUIRE MIDDLE
MN_01
4
Child says have all electric Was a good first experience
TOURNAMENTS: Fencing
LAKEVILLE PUBLIC SCHOOL DISTRICT
MCGUIRE MIDDLE
MN_01
5
No. it was fantastic. Everyone involved was awesome with the kids and it was very well organized.
TOURNAMENTS: Fencing
LAKEVILLE PUBLIC SCHOOL DISTRICT
MCGUIRE MIDDLE
MN_01
4
TOURNAMENTS: Fencing
LAKEVILLE PUBLIC SCHOOL DISTRICT
MCGUIRE MIDDLE
MN_01
5
Things ran pretty smoothely. A little more planning would probably tighten things up, but it never felt bogged down. Would be great if there was an option to download some of the photos taken during the match, or at least the final award pictures.
TOURNAMENTS: Fencing
LAKEVILLE PUBLIC SCHOOL DISTRICT
MCGUIRE MIDDLE
MN_01
5
It would be fun if all the bouts could use electronic equipment.
TOURNAMENTS: Fencing
LAKEVILLE PUBLIC SCHOOL DISTRICT
MCGUIRE MIDDLE
MN_01
4
Have the judges stand on the other side of the matches occasionally so that they can better see both opponent's chests. Have someone at the concessions all the time.
TOURNAMENTS: Fencing
LAKEVILLE PUBLIC SCHOOL DISTRICT
MCGUIRE MIDDLE
MN_01
5
microphone for the demonstration at the beginning did not work, and we could not understand what was being said. Otherwise, it was a great event!!
TOURNAMENTS: Fencing
LAKEVILLE PUBLIC SCHOOL DISTRICT
MCGUIRE MIDDLE
MN_01
4
More electronic scoring lanes.
TOURNAMENTS: Fencing
LAKEVILLE PUBLIC SCHOOL DISTRICT
MCGUIRE MIDDLE
MN_01
5
Very well run, in all, compared to other sorts of tournaments I've been to. Bigger space?
TOURNAMENTS: Fencing
LAKEVILLE PUBLIC SCHOOL DISTRICT
MCGUIRE MIDDLE
MN_01
5
First tournament so no suggestion for improvement. She enjoyed the experience.
TOURNAMENTS: Fencing
LAKEVILLE PUBLIC SCHOOL DISTRICT
MCGUIRE MIDDLE
MN_01
4
Referee''s seem inconsitent in scoring judgement across the various lanes.
TOURNAMENTS: Fencing
LAKEVILLE PUBLIC SCHOOL DISTRICT
MCGUIRE MIDDLE
MN_01
3
TOURNAMENTS: Fencing
LAKEVILLE PUBLIC SCHOOL DISTRICT
MCGUIRE MIDDLE
MN_01
5
More seating for parents is the only thing we can think of. We had a great time and are looking forward to the spring tournament.
TOURNAMENTS: Fencing
LAKEVILLE PUBLIC SCHOOL DISTRICT
MCGUIRE MIDDLE
MN_01
5
More throughout the year!
TOURNAMENTS: Fencing
LAKEVILLE PUBLIC SCHOOL DISTRICT
MCGUIRE MIDDLE
MN_01
5
get more electric equipments
TOURNAMENTS: Fencing
LAKEVILLE PUBLIC SCHOOL DISTRICT
MCGUIRE MIDDLE
MN_01
5
TOURNAMENTS: Fencing
LAKEVILLE PUBLIC SCHOOL DISTRICT
MCGUIRE MIDDLE
MN_01
5
nothing
TOURNAMENTS: Fencing
LAKEVILLE PUBLIC SCHOOL DISTRICT
MCGUIRE MIDDLE
MN_01
5
I thought nearly all judging was outstanding. One judge however was overly concerned with electronic scoring system, and it seemed to mislead him in his decisions when the system wasn't working at top performance. Such as phantom hits, or hits not registering.
TOURNAMENTS: Fencing
LAKEVILLE PUBLIC SCHOOL DISTRICT
MCGUIRE MIDDLE
MN_01
5
Timing board was not often correct.It was our first tournament and it was well organized.The judges were so kind and helpful to our brand new fencer. See you at the next one!
TOURNAMENTS: Fencing
LAKEVILLE PUBLIC SCHOOL DISTRICT
MCGUIRE MIDDLE
MN_01
3
have more than 1 ref at each location as the ref cannot see all touches depending on what hand each child uses, some refs had kids change sides so they could see all touches but some refs didnt which caused our child to lose out on numerous touches because the ref said they couldnt see. not really fair.
TOURNAMENTS: Fencing
LAKEVILLE PUBLIC SCHOOL DISTRICT
MCGUIRE MIDDLE
MN_01
5
TOURNAMENTS: Fencing
LAKEVILLE PUBLIC SCHOOL DISTRICT
MCGUIRE MIDDLE
MN_01
4
less talking, especially at the start
TOURNAMENTS: Fencing
LAKEVILLE PUBLIC SCHOOL DISTRICT
MCGUIRE MIDDLE
MN_01
4
Give a more accurate time of when the tournament will start. It usually starts around 2 or later, not 1:30.
TOURNAMENTS: Fencing
LAKEVILLE PUBLIC SCHOOL DISTRICT
MCGUIRE MIDDLE
MN_01
5
Keep promoting Epee! It would be great for kids to face new competitors. 🙂
TOURNAMENTS: Fencing
LAKEVILLE PUBLIC SCHOOL DISTRICT
MCGUIRE MIDDLE
MN_01
4
More parent seating. Loved the announcements this time- quick but still informative/educational. Our kid is just really introverted, so it's a HUGE thing for her to go out for this and we really appreciate this program and coach Brian. Have you ever considered the National Anthem before the tournament?
TOURNAMENTS: Fencing
LAKEVILLE PUBLIC SCHOOL DISTRICT
MCGUIRE MIDDLE
MN_01
5
My child really appreciated that the day was sped up a little and recognized the efforts you made to decrease time between bouts.
TOURNAMENTS: Fencing
LAKEVILLE PUBLIC SCHOOL DISTRICT
MCGUIRE MIDDLE
MN_01
5
Make sure all referees do a bit of teaching/coaching on the calls.
TOURNAMENTS: Fencing
LAKEVILLE PUBLIC SCHOOL DISTRICT
MCGUIRE MIDDLE
MN_01
4
The fencing tournaments are always a highlight - letting those in the classes show off what they have learned. We wish there were a few more opportunities to compete! Only complaint would be how slow moving it can be...
TOURNAMENTS: Fencing
LAKEVILLE PUBLIC SCHOOL DISTRICT
MCGUIRE MIDDLE
MN_01
4
It was his first tournament. It all seemed to go quite smoothly. We do not have anything to compare to it.
TOURNAMENTS: Fencing
LAKEVILLE PUBLIC SCHOOL DISTRICT
MCGUIRE MIDDLE
MN_01
5
I think it might be fun to separate the boys and girls and then have the top scoring girl to take on the top scoring boy as the tournament finale.
TOURNAMENTS: Fencing
LAKEVILLE PUBLIC SCHOOL DISTRICT
MCGUIRE MIDDLE
MN_01
5
I really enjoyed the refereeing conduct by the gentleman that was the U of M coach and the St. Thomas Academy coach. He was very decisive and consistent. Having great refereeing really brings a lot to the event.
TOURNAMENTS: Fencing
LAKEVILLE PUBLIC SCHOOL DISTRICT
MCGUIRE MIDDLE
MN_01
2
If there was any way to have more consistent refereeing, that would help the student and parent experience. We appreciate that every match is different and being a referee is challenging, but it is equally tough for the kids if the expectations change with each match.
TOURNAMENTS: Fencing
LAKEVILLE PUBLIC SCHOOL DISTRICT
MCGUIRE MIDDLE
MN_01
5
TOURNAMENTS: Fencing
LAKEVILLE PUBLIC SCHOOL DISTRICT
MCGUIRE MIDDLE
MN_01
4
I had a hard time hearing when the speaker had the hand held microphone. Consider better audio as I would have loved to have heard what they were saying.
TOURNAMENTS: Fencing
LAKEVILLE PUBLIC SCHOOL DISTRICT
MCGUIRE MIDDLE
MN_01
4
TOURNAMENTS: Fencing
LAKEVILLE PUBLIC SCHOOL DISTRICT
MCGUIRE MIDDLE
MN_01
5
TOURNAMENTS: Fencing
LAKEVILLE PUBLIC SCHOOL DISTRICT
MCGUIRE MIDDLE
MN_01
5
Nothing comes to mind. We think YEL does a great job. Happy Holidays!
TOURNAMENTS: Fencing
LAKEVILLE PUBLIC SCHOOL DISTRICT
MCGUIRE MIDDLE
MN_01
4
More communication, signage set up by 8am when folks arrive, more/better seating, larger venue, healthier snack options, imbue staff working with younger students more patience as they deal with constant questions. It was really great to watch my son take charge of himself for this event. Thank you for teaching fencing and life skills.
TOURNAMENTS: Fencing
LAKEVILLE PUBLIC SCHOOL DISTRICT
MCGUIRE MIDDLE
MN_01
4
work with the young ref who wore a black/grey checked flannel. needs a LOT of help reffing or at least keeping his eyes on the bout and not looking around at people in the stands. Have no problem with any missed points/losses by my student, just the apathy and skill level that this ref showed was awful. Refs should be top notch
TOURNAMENTS: Fencing
LAKEVILLE PUBLIC SCHOOL DISTRICT
MCGUIRE MIDDLE
MN_01
5
TOURNAMENTS: Fencing
LAKEVILLE PUBLIC SCHOOL DISTRICT
MCGUIRE MIDDLE
MN_01
5
TOURNAMENTS: Fencing
LAKEVILLE PUBLIC SCHOOL DISTRICT
MCGUIRE MIDDLE
MN_01
5
TOURNAMENTS: Fencing
LAKEVILLE PUBLIC SCHOOL DISTRICT
MCGUIRE MIDDLE
MN_01
5
The 7-12 students are not impressed that everyone gets a medal. Set out points for medals and have them earn it. Coaches do a wonderful job recognizing how each student grows and how they work hard and that I'd the recognition that counts.
TOURNAMENTS: Fencing
LAKEVILLE PUBLIC SCHOOL DISTRICT
MCGUIRE MIDDLE
MN_01
5
I wonder if some of the younger kids (2nd/3rd) could use a little extra encouragement during the tournaments? Many of them seemed to struggle with losing and how to come back after a loss. Perhaps a few older student fencers could volunteer some time in the a.m. to mentor/encourage the younger ones?
TOURNAMENTS: Fencing
LAKEVILLE PUBLIC SCHOOL DISTRICT
MCGUIRE MIDDLE
MN_01
4
TOURNAMENTS: Fencing
LAKEVILLE PUBLIC SCHOOL DISTRICT
MCGUIRE MIDDLE
MN_01
5
It is a fantastic experience! Thank you for everything!
TOURNAMENTS: Fencing
LAKEVILLE PUBLIC SCHOOL DISTRICT
MCGUIRE MIDDLE
MN_01
5
I know this is a function of the location and not under your control, but more / more comfortable seating for the parents would be great. Especially if bleachers included stairs or walkways and railings for those with mobility issues!
TOURNAMENTS: Fencing
LAKEVILLE PUBLIC SCHOOL DISTRICT
MCGUIRE MIDDLE
MN_01
4
Really impressed with how quickly everyone went through 6 rounds this year. Please include the exit number off 35W in communications if held in Lakeville next time. Google maps use street numbers; local signage is by county road.
TOURNAMENTS: Fencing
LAKEVILLE PUBLIC SCHOOL DISTRICT
MCGUIRE MIDDLE
MN_01
5
Assist the 2nd and 3rd graders a tad more. Yell their name loud before their match.
TOURNAMENTS: Fencing
LAKEVILLE PUBLIC SCHOOL DISTRICT
MCGUIRE MIDDLE
MN_01
5
This is a long shot but if possible offer fresh fruit at concession? apples, bananas, clementines?
TOURNAMENTS: Fencing
LAKEVILLE PUBLIC SCHOOL DISTRICT
MCGUIRE MIDDLE
MN_01
5
TOURNAMENTS: Fencing
LAKEVILLE PUBLIC SCHOOL DISTRICT
MCGUIRE MIDDLE
MN_01
5
Continue to increase numbers of students in epee.
TOURNAMENTS: Fencing
LAKEVILLE PUBLIC SCHOOL DISTRICT
MCGUIRE MIDDLE
MN_01
5
TOURNAMENTS: Fencing
LAKEVILLE PUBLIC SCHOOL DISTRICT
MCGUIRE MIDDLE
MN_01
5
A larger gym would be nicer.
TOURNAMENTS: Fencing
LAKEVILLE PUBLIC SCHOOL DISTRICT
MCGUIRE MIDDLE
MN_01
5
TOURNAMENTS: Fencing
LAKEVILLE PUBLIC SCHOOL DISTRICT
MCGUIRE MIDDLE
MN_01
5
TOURNAMENTS: Chess
EASTERN CARVER COUNTY
CHASKA MIDDLE SCHOOL EAST
MN_01
5
TOURNAMENTS: Chess
EASTERN CARVER COUNTY
CHASKA MIDDLE SCHOOL EAST
MN_01
5
Outstanding as always, your tournaments are the best run
TOURNAMENTS: Chess
EASTERN CARVER COUNTY
CHASKA MIDDLE SCHOOL EAST
MN_01
5
TOURNAMENTS: Chess
EASTERN CARVER COUNTY
CHASKA MIDDLE SCHOOL EAST
MN_01
5
TOURNAMENTS: Chess
EASTERN CARVER COUNTY
CHASKA MIDDLE SCHOOL EAST
MN_01
5
5 stars.Seems like a great person and leader for our kids!
TOURNAMENTS: Chess
EASTERN CARVER COUNTY
CHASKA MIDDLE SCHOOL EAST
MN_01
5
We love going to these tournaments: thanks so much for offering them. It's remarkable how well-organized these events are. That must take a lot of work and time. Thank you!One of the things we liked about this event in Chaska in particular, as opposed to the Minnetonka one, is that it was better scaled. Our sense is that the Minnetonka one is almost too crowded and packed. I wonder if that Minnetonka event could be separated into two more tournaments so that it could feel more like the Chaska event.
TOURNAMENTS: Chess
EASTERN CARVER COUNTY
CHASKA MIDDLE SCHOOL EAST
MN_01
5
I like that parents were able to watch the games (from afar so the kids were not disrupted).
TOURNAMENTS: Chess
EASTERN CARVER COUNTY
CHASKA MIDDLE SCHOOL EAST
MN_01
4
TOURNAMENTS: Chess
EASTERN CARVER COUNTY
CHASKA MIDDLE SCHOOL EAST
MN_01
5
TOURNAMENTS: Chess
EASTERN CARVER COUNTY
CHASKA MIDDLE SCHOOL EAST
MN_01
5
TOURNAMENTS: Chess
EASTERN CARVER COUNTY
CHASKA MIDDLE SCHOOL EAST
MN_01
4
4
Sports
PRIOR LAKE-SAVAGE AREA SCHOOLS
GLENDALE ELEMENTARY
MN_01
5
My son was really reluctant to try an event at a different school and is brand new to basketball. The staff at Glendale was extremely welcoming to us and helped him feel at ease, fit in a bit. The coach is fantastic, kind, helpful...
Sports
PRIOR LAKE-SAVAGE AREA SCHOOLS
GLENDALE ELEMENTARY
MN_01
5
YAY you guys...great team work!! Whoot whoot  🙂 (From Denise Besser at Prior Lake Schools)
TOURNAMENTS: Chess
EASTERN CARVER COUNTY
CHASKA MIDDLE SCHOOL EAST
MN_01
5
Nicely done, fun and well organized tournament. Look forward to participating in a few more this season. One minor request unrelated to chess - a sign on the recycle garbage container could help as a lot of the recycle ones went into the regular garbage.
TOURNAMENTS: Chess
OSSEO PUBLIC SCHOOL DISTRICT
WEAVER LAKE SCIENCE MATH and TECH SCHOOL
MN_01
4.5
Great opportunity for the kids.
TOURNAMENTS: Chess
OSSEO PUBLIC SCHOOL DISTRICT
WEAVER LAKE SCIENCE MATH and TECH SCHOOL
MN_01
5
TOURNAMENTS: Chess
OSSEO PUBLIC SCHOOL DISTRICT
WEAVER LAKE SCIENCE MATH and TECH SCHOOL
MN_01
5
5
TOURNAMENTS: Chess
OSSEO PUBLIC SCHOOL DISTRICT
WEAVER LAKE SCIENCE MATH and TECH SCHOOL
MN_01
5
My son is participating in the chess tournaments for the first time. This is his second tournament this season and he is learning a lot. I hope this helps him to continue play chess for a long time
TOURNAMENTS: Chess
OSSEO PUBLIC SCHOOL DISTRICT
WEAVER LAKE SCIENCE MATH and TECH SCHOOL
MN_01
5
Great tournament!
TOURNAMENTS: Chess
OSSEO PUBLIC SCHOOL DISTRICT
WEAVER LAKE SCIENCE MATH and TECH SCHOOL
MN_01
4.5
TOURNAMENTS: Chess
OSSEO PUBLIC SCHOOL DISTRICT
WEAVER LAKE SCIENCE MATH and TECH SCHOOL
MN_01
5
TOURNAMENTS: Chess
OSSEO PUBLIC SCHOOL DISTRICT
WEAVER LAKE SCIENCE MATH and TECH SCHOOL
MN_01
5
Loved it!
TOURNAMENTS: Chess
OSSEO PUBLIC SCHOOL DISTRICT
WEAVER LAKE SCIENCE MATH and TECH SCHOOL
MN_01
5
TOURNAMENTS: Chess
OSSEO PUBLIC SCHOOL DISTRICT
WEAVER LAKE SCIENCE MATH and TECH SCHOOL
MN_01
5
TOURNAMENTS: Chess
OSSEO PUBLIC SCHOOL DISTRICT
WEAVER LAKE SCIENCE MATH and TECH SCHOOL
MN_01
4.5
TOURNAMENTS: Chess
OSSEO PUBLIC SCHOOL DISTRICT
WEAVER LAKE SCIENCE MATH and TECH SCHOOL
MN_01
3.5
I think YEL prices are high. We have very equivalent experiences playing at SCA tournaments which cost just $20/day. Yes, you pay extra for food or snacks but the tradeoff is worth it. Plus, they post pairings online making it easy to follow from a distance.
TOURNAMENTS: Chess
OSSEO PUBLIC SCHOOL DISTRICT
WEAVER LAKE SCIENCE MATH and TECH SCHOOL
MN_01
5
excellent tournament and coaches (as usual)
TOURNAMENTS: Chess
OSSEO PUBLIC SCHOOL DISTRICT
WEAVER LAKE SCIENCE MATH and TECH SCHOOL
MN_01
5
My son enjoys this tournament and the dodgeball is a hit. Thank you.
TOURNAMENTS: Chess
OSSEO PUBLIC SCHOOL DISTRICT
WEAVER LAKE SCIENCE MATH and TECH SCHOOL
MN_01
5
Nate loves the positive competition at chess tournaments. He was excited to play as a middle schooler
TOURNAMENTS: Chess
OSSEO PUBLIC SCHOOL DISTRICT
WEAVER LAKE SCIENCE MATH and TECH SCHOOL
MN_01
5
TOURNAMENTS: Chess
OSSEO PUBLIC SCHOOL DISTRICT
WEAVER LAKE SCIENCE MATH and TECH SCHOOL
MN_01
5
TOURNAMENTS: Chess
OSSEO PUBLIC SCHOOL DISTRICT
WEAVER LAKE SCIENCE MATH and TECH SCHOOL
MN_01
4
You advertised Pizza lunch served for all paid competitors. Children were told that they were only allowed one pizza slice for lunch and if there were any left, they might come back for a second. If you cannot serve sufficient pizza, please do not misleadingly advertise free pizza. Parents can plan ahead and bring lunch for their kids.   Also, please make sure your pizza line volunteers (Brian in particular) are well fed with their full share of pizza before they serve the kids. It was a comical sight to see ten kids patiently waiting to be served for pepperoni pizza while  Brian was gobbling up multiple slices and simultaneously telling the kids in line that  they could only have one slice.           Rest of the organization was fine. 
TOURNAMENTS: Chess
OSSEO PUBLIC SCHOOL DISTRICT
WEAVER LAKE SCIENCE MATH and TECH SCHOOL
MN_01
5
TOURNAMENTS: Chess
OSSEO PUBLIC SCHOOL DISTRICT
WEAVER LAKE SCIENCE MATH and TECH SCHOOL
MN_01
5
Tournament was great. We always appreciate how well they are run. It would be nice to also post results outside the playing area so curious parents don't have to disturb the playing area to see how kids/teams are doing. I appreciate that no one is too strict about noise in the playing area, but I also wouldn't mind if someone had to act as 'door monitor' to keep noise from non-players out. Thanks for your organization, and helping kids have fun playing chess!
TOURNAMENTS: Chess
OSSEO PUBLIC SCHOOL DISTRICT
WEAVER LAKE SCIENCE MATH and TECH SCHOOL
MN_01
5
TOURNAMENTS: Chess
OSSEO PUBLIC SCHOOL DISTRICT
WEAVER LAKE SCIENCE MATH and TECH SCHOOL
MN_01
4
TOURNAMENTS: Chess
OSSEO PUBLIC SCHOOL DISTRICT
WEAVER LAKE SCIENCE MATH and TECH SCHOOL
MN_01
5
Thanks again!
TOURNAMENTS: Chess
OSSEO PUBLIC SCHOOL DISTRICT
WEAVER LAKE SCIENCE MATH and TECH SCHOOL
MN_01
5
TOURNAMENTS: Chess
OSSEO PUBLIC SCHOOL DISTRICT
WEAVER LAKE SCIENCE MATH and TECH SCHOOL
MN_01
4
My son had a wonderful time. Thanks for putting on these events.
TOURNAMENTS: Chess
OSSEO PUBLIC SCHOOL DISTRICT
WEAVER LAKE SCIENCE MATH and TECH SCHOOL
MN_01
5
Our son really looked forward to the tournament. Sadly, he got sick and had to leave early; however, he gained something from the games he was able to play. Thank you for making these available to kids. It is not easy to find avenues for kids to play and practice chess, so we really appreciate the time, effort, and energy that is put into these events. The tournaments are very well run. Thank you!
Chess
MINNETONKA PUBLIC SCHOOL DISTRICT
GROVELAND ELEMENTARY - Minnetonka
MN_01
4
Chess
MINNETONKA PUBLIC SCHOOL DISTRICT
GROVELAND ELEMENTARY - Minnetonka
MN_01
5
Chess
MINNETONKA PUBLIC SCHOOL DISTRICT
GROVELAND ELEMENTARY - Minnetonka
MN_01
5
Chess
MINNETONKA PUBLIC SCHOOL DISTRICT
GROVELAND ELEMENTARY - Minnetonka
MN_01
4
He enjoyed it but only concern is some behavior challenges/management from the group
Chess
MINNETONKA PUBLIC SCHOOL DISTRICT
GROVELAND ELEMENTARY - Minnetonka
MN_01
1
We have had ongoing challenges this year with this instructor. He does not appear to motivate the kids through engaging teaching methods, consistent use of chess dollars and positive language. I've provided feedback before on the inconsistent motivation and he appeared to be better this session however he swore at the kids yesterday, seemed frustrated that they didn't know something and often seems disorganized. Despite working with my son for almost the whole school year he still needs to ask what class (elite or grandmasters) he is in. My child has said repeatedly that he is not learning much this year and doesn't feel like he is advancing. In the past he would come home and show us new moves and techniques he learned in class. My son is hesitant about continuing the rest of the year because of his experience thus far. Thanks for asking for feedback.
Chess
MINNETONKA PUBLIC SCHOOL DISTRICT
GROVELAND ELEMENTARY - Minnetonka
MN_01
5
Chess
MINNETONKA PUBLIC SCHOOL DISTRICT
GROVELAND ELEMENTARY - Minnetonka
MN_01
5
Chess
MINNETONKA PUBLIC SCHOOL DISTRICT
GROVELAND ELEMENTARY - Minnetonka
MN_01
2.5
My son misses the teacher before Thomas. The other teacher would do tournaments. I'm not sure my son is learning anything new, and he always plays the same person.
Chess
MINNETONKA PUBLIC SCHOOL DISTRICT
GROVELAND ELEMENTARY - Minnetonka
MN_01
3.5
Chess
MINNETONKA PUBLIC SCHOOL DISTRICT
GROVELAND ELEMENTARY - Minnetonka
MN_01
5
Chess
MINNETONKA PUBLIC SCHOOL DISTRICT
GROVELAND ELEMENTARY - Minnetonka
MN_01
4
Chess
MINNETONKA PUBLIC SCHOOL DISTRICT
GROVELAND ELEMENTARY - Minnetonka
MN_01
4
Chess
MINNETONKA PUBLIC SCHOOL DISTRICT
GROVELAND ELEMENTARY - Minnetonka
MN_01
5
He's loved it! Coming home with new strategies every week. The "money" has been very motivating. An extra bonus. Thank you!
Chess
MINNETONKA PUBLIC SCHOOL DISTRICT
GROVELAND ELEMENTARY - Minnetonka
MN_01
4.5
My son LOVES chess! It's one of his favorite things if the week. I wish we were told when the next classes are going to open/be available for registration. This time it filled super fast by the time I got online to re-register him.
TOURNAMENTS: Chess
EASTERN CARVER COUNTY
CHASKA MIDDLE SCHOOL EAST
MN_01
5
Five. My son thoroughly enjoyed the tournament This was well organized.
Chess
MINNETONKA PUBLIC SCHOOL DISTRICT
GROVELAND ELEMENTARY - Minnetonka
MN_01
4
my son thinks he does a good job.
Chess
MINNETONKA PUBLIC SCHOOL DISTRICT
SCENIC HEIGHTS ELEMENTARY
MN_01
5
Chess
MINNETONKA PUBLIC SCHOOL DISTRICT
SCENIC HEIGHTS ELEMENTARY
MN_01
4.5
My kids love the class! They would say thank you for teaching us!
LEGO
MINNETONKA PUBLIC SCHOOL DISTRICT
DEEPHAVEN
MN_01
5
My son loved the lego class and couldn't wait to tell us what he built every week- this is rare for him. Thank you!!
Chess
MINNETONKA PUBLIC SCHOOL DISTRICT
CLEAR SPRINGS ELEMENTARY
MN_01
4.5
Chess
MINNETONKA PUBLIC SCHOOL DISTRICT
CLEAR SPRINGS ELEMENTARY
MN_01
5
Chess
MINNETONKA PUBLIC SCHOOL DISTRICT
SCENIC HEIGHTS ELEMENTARY
MN_01
5
Simply awesome. We cannot live without Nathan. Nathan has a special place in my son's life. He he just so patient and well organized and has great approach to teaching kids. Thank you for making a huge difference in my child's life.
LEGO
MINNETONKA PUBLIC SCHOOL DISTRICT
DEEPHAVEN
MN_01
5
Mimi is awesome! My daughter looks forward to her Monday Lego class and beg for the next sign-up always. We wish Deephaven elementary can offer robotic Lego classes like other schools, I strongly believe the kids will have so much fun thinking inside and outside the "bricks"
Chess
MINNETONKA PUBLIC SCHOOL DISTRICT
SCENIC HEIGHTS ELEMENTARY
MN_01
5
Chess
MINNETONKA PUBLIC SCHOOL DISTRICT
SCENIC HEIGHTS ELEMENTARY
MN_01
5
Thank you!
LEGO
MINNETONKA PUBLIC SCHOOL DISTRICT
DEEPHAVEN
MN_01
4
Chess
MINNETONKA PUBLIC SCHOOL DISTRICT
SCENIC HEIGHTS ELEMENTARY
MN_01
5
Chess
MINNETONKA PUBLIC SCHOOL DISTRICT
CLEAR SPRINGS ELEMENTARY
MN_01
5
Chess
MINNETONKA PUBLIC SCHOOL DISTRICT
CLEAR SPRINGS ELEMENTARY
MN_01
3.5
Chess
MANKATO PUBLIC SCHOOL DISTRICT
WASHINGTON ELEMENTARY - Mankato
MN_01
4
LEGO
MINNETONKA PUBLIC SCHOOL DISTRICT
DEEPHAVEN
MN_01
4
good because he got to try new things, sometimes too hard
Chess
MINNETONKA PUBLIC SCHOOL DISTRICT
CLEAR SPRINGS ELEMENTARY
MN_01
3
I think Mark is fine, but he really enjoyed the younger gentleman who ran the course last year.
Chess
MINNETONKA PUBLIC SCHOOL DISTRICT
CLEAR SPRINGS ELEMENTARY
MN_01
4
Chess
MINNETONKA PUBLIC SCHOOL DISTRICT
SCENIC HEIGHTS ELEMENTARY
MN_01
5
Chess
MINNETONKA PUBLIC SCHOOL DISTRICT
SCENIC HEIGHTS ELEMENTARY
MN_01
5
Chess
MINNETONKA PUBLIC SCHOOL DISTRICT
CLEAR SPRINGS ELEMENTARY
MN_01
4
Chess
MINNETONKA PUBLIC SCHOOL DISTRICT
CLEAR SPRINGS ELEMENTARY
MN_01
5
5 - My son Kade definitely enjoyed Grandmasters of Chess
Chess
MINNETONKA PUBLIC SCHOOL DISTRICT
EXCELSIOR ELEMENTARY
MN_01
4.5
LEGO
MINNETONKA PUBLIC SCHOOL DISTRICT
EXCELSIOR ELEMENTARY
MN_01
3
Will better with more details instruction for girls.
LEGO
MINNETONKA PUBLIC SCHOOL DISTRICT
EXCELSIOR ELEMENTARY
MN_01
4
4. Our son had fun!
Chess
MINNETONKA PUBLIC SCHOOL DISTRICT
DEEPHAVEN
MN_01
5
Owen love love LOVES doing chess after school. He's learned a lot about strategy and has grown a lot in his skills this year! THANK YOU!
Chess
MINNETONKA PUBLIC SCHOOL DISTRICT
DEEPHAVEN
MN_01
5
Owen love love LOVES doing chess after school. He's learned a lot about strategy and has grown a lot in his skills this year! THANK YOU!
LEGO
MINNETONKA PUBLIC SCHOOL DISTRICT
EXCELSIOR ELEMENTARY
MN_01
5
LEGO
MINNETONKA PUBLIC SCHOOL DISTRICT
EXCELSIOR ELEMENTARY
MN_01
5
My son really enjoyed the class!
Chess
MINNETONKA PUBLIC SCHOOL DISTRICT
DEEPHAVEN
MN_01
5
My son says he teaches them lots of good moves. He was very kind and came up with a creative way for him to earn some chess dollars when he lost all of his!
Chess
MINNETONKA PUBLIC SCHOOL DISTRICT
DEEPHAVEN
MN_01
5
TOURNAMENTS: Chess
OSSEO PUBLIC SCHOOL DISTRICT
WEAVER LAKE SCIENCE MATH and TECH SCHOOL
MN_01
5
This was our first YEL chess tournament and we loved it - 5. Chet, you were great!
TOURNAMENTS: Fencing
Our Savior Lutheran - Excelsior
MN_01
5
TOURNAMENTS: Fencing
Our Savior Lutheran - Excelsior
MN_01
5
LEGO
MINNETONKA PUBLIC SCHOOL DISTRICT
MINNEWASHTA ELEMENTARY
MN_01
5
TOURNAMENTS: Fencing
Our Savior Lutheran - Excelsior
MN_01
4
Chess
MINNETONKA PUBLIC SCHOOL DISTRICT
DEEPHAVEN
MN_01
5
5 - star clicking didnt work
LEGO
Cologne Academy
MN_01
5
My son loves the class and we already signed up for the next one.
Chess
St. Alphonsus
MN_01
3
LEGO
NEW CITY SCHOOL
NEW CITY CHARTER SCHOOL
MN_01
2.5
Chess
St. Alphonsus
MN_01
5
LEGO
ST. MICHAEL CATHOLIC SCHOOL
MN_01
4.5
It would be nice if they could bring a lego project home
Chess
ST. MICHAEL CATHOLIC SCHOOL
MN_01
3
My son commented that he can be mean.
LEGO
ST. MICHAEL CATHOLIC SCHOOL
MN_01
5
My son LOVED Jessica & LEGO X!
LEGO
MINNETONKA PUBLIC SCHOOL DISTRICT
EXCELSIOR ELEMENTARY
MN_01
5
Our son LOVES this class, and the regular male teacher who leads it. He was not as much of a fan of the female subtitle. Also, the confusion the sub created with the kids and the parents about ending the class 2 weeks sooner was quite unfortunate. It really made me question the communication going on behind the scenes on class plans, etc. Hopefully, you can make some adjustments to avoid that type of confusion in the future. Thx!
Fencing
THOMPSON R2-J
BIG THOMPSON ELEMENTARY SCHOOL
CO_01
5
Science and Crafts
THOMPSON R2-J
BIG THOMPSON ELEMENTARY SCHOOL
CO_01
5
LEGO
THOMPSON R2-J
BIG THOMPSON ELEMENTARY SCHOOL
CO_01
4.5
LEGO
THOMPSON R2-J
BIG THOMPSON ELEMENTARY SCHOOL
CO_01
5
Chess
Cologne Academy
MN_01
4
Chess
Cologne Academy
MN_01
5
My son enjoys the class and he wants to continue so we have already signed up for the next session.
Fencing
ROCHESTER MONTESSORI
MN_02
5
Our son loves Fencing and Mr. Wilkins is a wonderful teacher that really encourages sportsmanship and determination. Can't wait to sign up for the next class.
LEGO
Cologne Academy
MN_01
5
Fantastic!
Fencing
ROCHESTER MONTESSORI
MN_02
5
My daughter tends to be very quiet and can be very challenging to "read". She really likes Coach Wilkins style, feels she really learns with him, and appreciates he can balance structure (strictness) and fun. She is one of the oldest kids in the program and was willing to take the class again knowing that she'd likely be the oldest kid there again! That's quite the feat with a middle schooler!
Fencing
ROCHESTER MONTESSORI
MN_02
5
Our son loves Fencing and Mr. Wilkins is a wonderful teacher that really encourages sportsmanship and determination. Can't wait to sign up for the next class.
Chess
Cologne Academy
MN_01
5
Loved it--had a blast!
Chess
LAKEVILLE PUBLIC SCHOOL DISTRICT
All Saints - Lakeville
MN_01
5
My kids enjoy chess a lot.
Chess
Parnassus Preparatory School
MN_01
5
Fencing
ROCHESTER MONTESSORI
MN_02
5
Kamau is a fantastic coach, and we appreciate all that he does with the team. Thank you for partnering with us. We want to keep fencing around. I'm sad to hear that he didn't get the RMS summer school week he was offered. We want him to be available to us as much as possible.
Fencing
ROCHESTER MONTESSORI
MN_02
5
This class is the highlight of my daughter's week.
Fencing
ROCHESTER MONTESSORI
MN_02
5
He seems to be a great fencing teacher.
Fencing
ROCHESTER MONTESSORI
MN_02
5
Kids love him and his energetic, fair, concise teaching style.
Fencing
ROCHESTER MONTESSORI
MN_02
5
5 - Kamau seems to be a great fencing teacher.
Chess
Parnassus Preparatory School
MN_01
5
5
Chess
ROCHESTER MONTESSORI
MN_02
5
Excellent. Instilled enthusiasm for the game in the students
LEGO
ST. MICHAEL CATHOLIC SCHOOL
MN_01
2
wanted to keep what they build only wanted to work on by himself
Chess
LAKEVILLE PUBLIC SCHOOL DISTRICT
All Saints - Lakeville
MN_01
5
LEGO
THOMPSON R2-J
BIG THOMPSON ELEMENTARY SCHOOL
CO_01
5
My son, Oscar, has really enjoyed his first LEGO League experience.
Chess
LAKEVILLE PUBLIC SCHOOL DISTRICT
All Saints - Lakeville
MN_01
5
They love him. He is a saint.
Chess
LAKEVILLE PUBLIC SCHOOL DISTRICT
All Saints - Lakeville
MN_01
5
They like having Daniel there! He is helpful.
Chess
LAKEVILLE PUBLIC SCHOOL DISTRICT
All Saints - Lakeville
MN_01
5
To be honest, I didn't know Chris was an instructor. I thought he just stayed and helped out because he works at the church and his child is in the club.
TOURNAMENTS: Chess
OSSEO PUBLIC SCHOOL DISTRICT
WEAVER LAKE SCIENCE MATH and TECH SCHOOL
MN_01
3.5
I think YEL prices are high. We have very equivalent experiences playing at SCA tournaments which cost just $20/day. Yes, you pay extra for food or snacks but the tradeoff is worth it. Plus, they post pairings online making it easy to follow from a distance.
LEGO
POUDRE R-1
Johnson Elementary
CO_01
5
My daughter always left class happy and excited to share what she had done. It was a great program--thank you!
LEGO
St. Alphonsus
MN_01
5
Our son loves learning with Legos...he looks forward to Thursdays every week.
Chess
MINNETONKA PUBLIC SCHOOL DISTRICT
CLEAR SPRINGS ELEMENTARY
MN_01
5
Chess
MINNETONKA PUBLIC SCHOOL DISTRICT
CLEAR SPRINGS ELEMENTARY
MN_01
2.5
This instructor could be more friendly to the kids.
Fencing
ROCHESTER MONTESSORI
MN_02
5
They love it! Thank you!
LEGO
NEW CITY SCHOOL
NEW CITY CHARTER SCHOOL
MN_01
2
Jerry needs to work on his communication with parents, he seemed brusque. My child also found his manner to be that way.
Chess
ROCHESTER MONTESSORI
MN_02
5
Great job, thanks!!
Chess
Cologne Academy
MN_01
5
Fencing
ROCHESTER MONTESSORI
MN_02
5
Lucas loved the class.
Robotics
Parnassus Preparatory School
MN_01
4
Chess
Parnassus Preparatory School
MN_01
5
Enjoys chess, always wants to go again year after year. Asks to play on phone, against computer or Dad, while waiting for dinner at a restaurant. Struggles with ADHD normally, but this is one area he is able to put in considerably more focus. Dad isn't a good chess player, but knows the rules, and has to put more thought in when playing, but may still lose. Nice to see him making good moves each turn that considers at least the current state of entire board and at least 1 move ahead.
Chess
MINNETONKA PUBLIC SCHOOL DISTRICT
DEEPHAVEN
MN_01
5
Very good. Child likes him a lot and he is nice
Chess
MINNETONKA PUBLIC SCHOOL DISTRICT
DEEPHAVEN
MN_01
5
Very Good teacher
TOURNAMENTS: Chess
WAYZATA PUBLIC SCHOOL DISTRICT
WAYZATA EAST MIDDLE
MN_01
5
Good tournament. Please arrange for wifi and better seating for parents.
TOURNAMENTS: Chess
WAYZATA PUBLIC SCHOOL DISTRICT
WAYZATA EAST MIDDLE
MN_01
4
TOURNAMENTS: Chess
WAYZATA PUBLIC SCHOOL DISTRICT
WAYZATA EAST MIDDLE
MN_01
5
TOURNAMENTS: Chess
WAYZATA PUBLIC SCHOOL DISTRICT
WAYZATA EAST MIDDLE
MN_01
5
TOURNAMENTS: Chess
WAYZATA PUBLIC SCHOOL DISTRICT
WAYZATA EAST MIDDLE
MN_01
5
TOURNAMENTS: Chess
WAYZATA PUBLIC SCHOOL DISTRICT
WAYZATA EAST MIDDLE
MN_01
4.5
TOURNAMENTS: Chess
WAYZATA PUBLIC SCHOOL DISTRICT
WAYZATA EAST MIDDLE
MN_01
5
TOURNAMENTS: Chess
WAYZATA PUBLIC SCHOOL DISTRICT
WAYZATA EAST MIDDLE
MN_01
3
Enjoyed the tournament; didn't have any interaction with Chet.
TOURNAMENTS: Chess
WAYZATA PUBLIC SCHOOL DISTRICT
WAYZATA EAST MIDDLE
MN_01
5
TOURNAMENTS: Chess
WAYZATA PUBLIC SCHOOL DISTRICT
WAYZATA EAST MIDDLE
MN_01
5
TOURNAMENTS: Chess
WAYZATA PUBLIC SCHOOL DISTRICT
WAYZATA EAST MIDDLE
MN_01
5
TOURNAMENTS: Chess
WAYZATA PUBLIC SCHOOL DISTRICT
WAYZATA EAST MIDDLE
MN_01
4
Lots of fun. Enjoyed the games, snacks. Wished there were tables to play games during breaks. She did not enjoy the gym as it was very wild and not many girls.
TOURNAMENTS: Chess
WAYZATA PUBLIC SCHOOL DISTRICT
WAYZATA EAST MIDDLE
MN_01
5
Thanks Chet - nice job!
TOURNAMENTS: Chess
WAYZATA PUBLIC SCHOOL DISTRICT
WAYZATA EAST MIDDLE
MN_01
5
Chess
Parnassus Preparatory School
MN_01
1.5
My 2G student found Mr Jerry quite cranky and commented often after each week. I wasn't sure how much merit to give her opinion until I arrived at 4:49pm (stuck in accident traffic) to pick up and was met only with "4:45 is the pick up time - please don't be late again. Unfortunately, this was my student's first exposure to chess and while she loved the chess part, Mr Jerry is the reason she does not want to take the spring session.
TOURNAMENTS: Chess
WAYZATA PUBLIC SCHOOL DISTRICT
WAYZATA EAST MIDDLE
MN_01
5
TOURNAMENTS: Chess
WAYZATA PUBLIC SCHOOL DISTRICT
WAYZATA EAST MIDDLE
MN_01
5
He is ready for the next one. He really enjoyed it.
TOURNAMENTS: Chess
WAYZATA PUBLIC SCHOOL DISTRICT
WAYZATA EAST MIDDLE
MN_01
5
Excellent first-time experience.
TOURNAMENTS: Chess
WAYZATA PUBLIC SCHOOL DISTRICT
WAYZATA EAST MIDDLE
MN_01
5
TOURNAMENTS: Chess
WAYZATA PUBLIC SCHOOL DISTRICT
WAYZATA EAST MIDDLE
MN_01
5
TOURNAMENTS: Chess
WAYZATA PUBLIC SCHOOL DISTRICT
WAYZATA EAST MIDDLE
MN_01
5
Thank you for all the work you put into these tournaments. So well run, such good lessons in competion, sportsmanship, etiquette. Great balance, having games in the gym. thanks again.
TOURNAMENTS: Chess
WAYZATA PUBLIC SCHOOL DISTRICT
WAYZATA EAST MIDDLE
MN_01
5
Thank you for all your hard work!!!
TOURNAMENTS: Chess
WAYZATA PUBLIC SCHOOL DISTRICT
WAYZATA EAST MIDDLE
MN_01
5
TOURNAMENTS: Chess
WAYZATA PUBLIC SCHOOL DISTRICT
WAYZATA EAST MIDDLE
MN_01
5
Chess
Rosemount- Apple Valley- Eagan
SHANNON PARK
MN_01
4
I believe my son had Tyler for his chess sessions. He really enjoyed participating. He's a player with a lot of experience and feels he's not learning much, but it's understandable because he has more experience than the rest. Tyler makes it fun, and my son enjoys playing.
TOURNAMENTS: Chess
OSSEO PUBLIC SCHOOL DISTRICT
WEAVER LAKE SCIENCE MATH and TECH SCHOOL
MN_01
5
Thanks Chet. This was my son's (and our family's) first tournament. We have participated in a number of tournaments through hockey, soccer, baseball, etc., but you all win the award for most organized. This was an outstanding experience all around. I hope we can join another one soon.Have a great week. Ben
Chess
Rosemount- Apple Valley- Eagan
PARKVIEW ELEMENTARY - Rosemount
MN_01
5
My 2 kids really enjoyed this class and loved the chess dollars
Chess
Rosemount- Apple Valley- Eagan
SHANNON PARK
MN_01
5
I don't know who taught my 2nd grader but she really enjoys chess.
Chess
Rosemount- Apple Valley- Eagan
SHANNON PARK
MN_01
5
I don't know who taught my 2nd grader but she really enjoys chess.
Chess
Rosemount- Apple Valley- Eagan
SHANNON PARK
MN_01
5
Chess
Rosemount- Apple Valley- Eagan
SHANNON PARK
MN_01
5
Chess
Rosemount- Apple Valley- Eagan
PARKVIEW ELEMENTARY - Rosemount
MN_01
5
My 2 son is enjoying the class very much
Chess
Rosemount- Apple Valley- Eagan
PARKVIEW ELEMENTARY - Rosemount
MN_01
5
My son loved the class.
LEGO
Rosemount- Apple Valley- Eagan
PARKVIEW ELEMENTARY - Rosemount
MN_01
5
My children loved the class.
Chess
Rosemount- Apple Valley- Eagan
PARKVIEW ELEMENTARY - Rosemount
MN_01
5
My daughter has taken Chess since 1st grade and she loves the class. She likes the instructor and last year she even wanted to invite the instructor and his daughter to her birthday party to play chess!My son has taken Chess since Kindergarten and he loves to play games in general so Chess is a fun after school class for him. He loves collecting the "Chess Dollars" and is saving them up for a trophy.
Chess
Rosemount- Apple Valley- Eagan
GLACIER HILLS ELEMENTARY
MN_01
5
He is very good and my child likes his learning.
Chess
Rosemount- Apple Valley- Eagan
GLACIER HILLS ELEMENTARY
MN_01
5
He is good!!!!
Chess
Rosemount- Apple Valley- Eagan
SHANNON PARK
MN_01
4
Chess
Rosemount- Apple Valley- Eagan
SHANNON PARK
MN_01
4
LEGO
ST. MICHAEL-ALBERTVILLE SCHOOL DIST
ST. MICHAEL ELEMENTARY
MN_01
5
LEGO
ST. MICHAEL-ALBERTVILLE SCHOOL DIST
ALBERTVILLE PRIMARY
MN_01
5
5, my child loved the class!
LEGO
ST. MICHAEL-ALBERTVILLE SCHOOL DIST
BIG WOODS ELEMENTARY
MN_01
5
LEGO
ST. MICHAEL-ALBERTVILLE SCHOOL DIST
ALBERTVILLE PRIMARY
MN_01
5
LEGO
Parnassus Preparatory School
MN_01
5
Q loves coming to lego class. He looks forward to it.
LEGO
ST. MICHAEL-ALBERTVILLE SCHOOL DIST
ALBERTVILLE PRIMARY
MN_01
5
My son loves making Legos that move!My son loves making Legos that move!My son loves making Legos that move!My son loves making Legos that move!My son loves making Legos that move!My son loves making Legos that move!My son loves making Legos that move!
LEGO
ST. MICHAEL-ALBERTVILLE SCHOOL DIST
ALBERTVILLE PRIMARY
MN_01
4
He said he had fun & seemed to enjoy it when I peeked in at the end of class; but he said he did not want to do it again. Not sure why. I'm thinking it might've been the rambunctiousness of the other boys in the class.
Chess
WAYZATA PUBLIC SCHOOL DISTRICT
MEADOW RIDGE ELEMENTARY
MN_01
3
Provide planned instructions for all kids according to their levels.Check or instruct kids' chess exercise book that was given. I didn't see coach's use of this book.I haven't seen communication way with the coach except to talk to the coach directly. If there is a review about child's learning through email or a report at the end, there will be better.My child liked play chess games with kids and got chess dollars when he did well.At least one time coach-parent communication per sessionGood to keep chess class on the same days for the same elementary school, i.e. always Fridays for MR.May consider to extend the class time to 1.5 hours.
Chess
WAYZATA PUBLIC SCHOOL DISTRICT
MEADOW RIDGE ELEMENTARY
MN_01
5
Excellent classMy children plan to continue with it.The like all aspects of the class. Instructor is very engaging and encouraging.
Chess
WAYZATA PUBLIC SCHOOL DISTRICT
MEADOW RIDGE ELEMENTARY
MN_01
5
Outstanding class They liked all aspects of it and look forward to it weekly!We plan to continue with it as long as it's offered!
Chess
WAYZATA PUBLIC SCHOOL DISTRICT
MEADOW RIDGE ELEMENTARY
MN_01
3
It was only okay. I didn't realize the class would be mostly younger kids and we put a child in there who was on the older side of the age limits. I would have loved a little communication as to what they were learning or doing. Also, because it was over the break and had so many Fridays off, it would have been handy to have received an email on when we did have class. My son was told it was over a week before it really was.He liked playing with a lot of people who knew how to play well. He liked the prizes at the end (and the chess bucks that lead up to that).Honestly I didn't get many details from my child. While I think it was fine, it was too expensive for me to do it again and not have any idea what's going on. I would have loved some communication.
Chess
WAYZATA PUBLIC SCHOOL DISTRICT
MEADOW RIDGE ELEMENTARY
MN_01
2
Not as great- the instructor doesn't spend time with the kindergartens and his assistant helps the younger kids. If that is the case then price of the class need to be adjusted.She did not enjoy the class- the instructor was hard to understand and did not spend time with the younger kidsSeparate the class based on age groups and have dedicated time with the instructors or multiple instructors - adjust price for classes accordingly
LEGO
WAYZATA PUBLIC SCHOOL DISTRICT
GREENWOOD ELEMENTARY
MN_01
5
My son loved it! He liked building something different each week.Anything with Legos. My sons love Legos, Star Wars, robotics, movie making, etc. A Lego class available to Kindergarten would be nice.He enjoyed the whole class!
LEGO
WAYZATA PUBLIC SCHOOL DISTRICT
BIRCHVIEW ELEMENTARY
MN_01
4
Yes, Morgan said building with a different type of Lego that could connect to PC. The crocodile was popular. Longer class was requested by Morgan.
LEGO
WAYZATA PUBLIC SCHOOL DISTRICT
BIRCHVIEW ELEMENTARY
MN_01
5
Elsa said yes. Elsa said working with a partner was best part. Elsa said the room was pretty noisy when kids were buildingElsa liked the use of the art room so she could look at art when done building and had to waitLonger class time
LEGO
WAYZATA PUBLIC SCHOOL DISTRICT
BIRCHVIEW ELEMENTARY
MN_01
5
Exceeded expectations! My son said it was his favorite class ever. My son said everything
LEGO
WAYZATA PUBLIC SCHOOL DISTRICT
BIRCHVIEW ELEMENTARY
MN_01
5
Exceeded expectations. Both my boys said it was amazing and liked everything about itMy soname said everything!
LEGO
WAYZATA PUBLIC SCHOOL DISTRICT
PLYMOUTH CREEK ELEMENTARY
MN_01
4
The class subject matter was great. My son really liked the robotic aspect to legos. I wish it were more sessions as they were more engaged in the project at the end - there is a learning curve. The teacher changed three times which wasn't great because it takes a while to get in the swing of things and the session is very short. The first day was a substitute and she didn't have the correct supplies. So that day feels like a waste - again since there are so few sessions. Also, the teachers didn't seem very engaged in what they were doing. Not very excited to be with the kids or in the subject matter. This type of class needs an instructor with energy and ideas.He loved the robotic aspect to building legos.More sessions. More teacher consistency and engagement/excitement.More sports after school for the younger kids.
LEGO
WAYZATA PUBLIC SCHOOL DISTRICT
PLYMOUTH CREEK ELEMENTARY
MN_01
5
Cole loved the class - he loved that he was able to make things and then use what he made. He never said there was anything he didn't like.The volcano and the launch of the bottle.Perfect - right after school where he attends.
LEGO
WAYZATA PUBLIC SCHOOL DISTRICT
PLYMOUTH CREEK ELEMENTARY
MN_01
5
It was great! My son came home excited everyday about what he was learningBuilding the rovers and the race at the endPerfect for after school!Some take home for the parents would be nice. Like what products where they using. My son would love to do more of this at home.
LEGO
WAYZATA PUBLIC SCHOOL DISTRICT
PLYMOUTH CREEK ELEMENTARY
MN_01
5
He loved it just as he does all the other after school classes.Doing all of the experiments.Perfect!
LEGO
WAYZATA PUBLIC SCHOOL DISTRICT
PLYMOUTH CREEK ELEMENTARY
MN_01
5
Not sure if it was too much for a 2nd graderShe liked learning about the electricity and had fun every dayGreat to have at schoolIt was listed for 1-5 but I wonder if it was too hardHave them bring home concepts from class to go over with the parent or an email recap
LEGO
WAYZATA PUBLIC SCHOOL DISTRICT
KIMBERLY LANE ELEMENTARY
MN_01
5
My son was satisfied with the classTurn on the robot/deviceMore specific information about the pick up time. The instructor complained that I picked my son up at 4pm. He said class dismissal is 3:55pm, we weren't aware of that. He could have been nicer about his delivery of that information.
LEGO
WAYZATA PUBLIC SCHOOL DISTRICT
MEADOW RIDGE ELEMENTARY
MN_01
4
only kow what children related - but they enjoyed it.social interaction and testing the results of their work.I thank the instructors for their patience with my boys who struggle with impulse control and emotional regulation.They are not always easy to keep calm and on task. They enjoyed the class very much, hopefully the instructors did too.
LEGO
WAYZATA PUBLIC SCHOOL DISTRICT
KIMBERLY LANE ELEMENTARY
MN_01
4
great the different projects every day
LEGO
WAYZATA PUBLIC SCHOOL DISTRICT
PLYMOUTH CREEK ELEMENTARY
MN_01
5
Loved it and as a parent I love that they are learning and not just sitting around in home base!All of it - the experiments, the teacher, etc...Perfect!
Chess
WAYZATA PUBLIC SCHOOL DISTRICT
MEADOW RIDGE ELEMENTARY
MN_01
4
Chess
Rosemount- Apple Valley- Eagan
WOODLAND ELEMENTARY - Rosemount
MN_01
5
Chess
Rosemount- Apple Valley- Eagan
DEERWOOD ELEMENTARY
MN_01
5
Chess
Rosemount- Apple Valley- Eagan
WOODLAND ELEMENTARY - Rosemount
MN_01
5
Chess
Rosemount- Apple Valley- Eagan
WOODLAND ELEMENTARY - Rosemount
MN_01
5
Chess
Rosemount- Apple Valley- Eagan
WOODLAND ELEMENTARY - Rosemount
MN_01
5
Chess
Rosemount- Apple Valley- Eagan
WOODLAND ELEMENTARY - Rosemount
MN_01
4
Chess
Rosemount- Apple Valley- Eagan
WOODLAND ELEMENTARY - Rosemount
MN_01
5
Chess
Rosemount- Apple Valley- Eagan
GREENLEAF ELEMENTARY
MN_01
5
Chess
Rosemount- Apple Valley- Eagan
GREENLEAF ELEMENTARY
MN_01
4
Chess
Rosemount- Apple Valley- Eagan
GREENLEAF ELEMENTARY
MN_01
3.5
Chess
Rosemount- Apple Valley- Eagan
WOODLAND ELEMENTARY - Rosemount
MN_01
5
My son wanted to sign up for spring chess club after attending the winter session. He had a lot of fun in the session. had buddies to play with and really enjoyed the Chess Dollars aspect. I know that my son has improved his abilities and is making more strategic moves. fun to see him improve. he beat me the other day 😉
LEGO
Rosemount- Apple Valley- Eagan
DIAMOND PATH ELEMENTARY
MN_01
5
Chess
Rosemount- Apple Valley- Eagan
GREENLEAF ELEMENTARY
MN_01
5
Chess
Rosemount- Apple Valley- Eagan
DEERWOOD ELEMENTARY
MN_01
5
Chess
Rosemount- Apple Valley- Eagan
DEERWOOD ELEMENTARY
MN_01
5
My son has done all three sessions this year, based on his choice. He really enjoys chess club days!
LEGO
Rosemount- Apple Valley- Eagan
ROSEMOUNT ELEMENTARY
MN_01
5
Chess
Rosemount- Apple Valley- Eagan
DEERWOOD ELEMENTARY
MN_01
4
Gabriel has lots of fun!! Progressing
Chess
Rosemount- Apple Valley- Eagan
GREENLEAF ELEMENTARY
MN_01
5
LEGO
Rosemount- Apple Valley- Eagan
GLACIER HILLS ELEMENTARY
MN_01
5
Chess
Rosemount- Apple Valley- Eagan
DIAMOND PATH ELEMENTARY
MN_01
5
Chess
Rosemount- Apple Valley- Eagan
GREENLEAF ELEMENTARY
MN_01
5
My son loves this class and we have signed up for every session for years! Great program! If anything needs changing it would be giving the kids more help with the problems in the book when they get stuck.
Chess
LAKEVILLE PUBLIC SCHOOL DISTRICT
All Saints - Lakeville
MN_01
5
Chess
LAKEVILLE PUBLIC SCHOOL DISTRICT
All Saints - Lakeville
MN_01
5
Chess
LAKEVILLE PUBLIC SCHOOL DISTRICT
All Saints - Lakeville
MN_01
5
Fencing
Rosemount- Apple Valley- Eagan
SHANNON PARK
MN_01
5
5 stars! Bruce is so incredibly patient with the kids.
LEGO
Rosemount- Apple Valley- Eagan
DIAMOND PATH ELEMENTARY
MN_01
5
Chess
Rosemount- Apple Valley- Eagan
GREENLEAF ELEMENTARY
MN_01
5
My son loves this chess class!
Chess
Rosemount- Apple Valley- Eagan
GREENLEAF ELEMENTARY
MN_01
5
LEGO
Rosemount- Apple Valley- Eagan
ROSEMOUNT ELEMENTARY
MN_01
4.5
Chess
Rosemount- Apple Valley- Eagan
GREENLEAF ELEMENTARY
MN_01
4
I have a concern about what they are learning. We visited some friends and my son played chess with my friend's husband. My son got to "check" but then repeatedly tried to make moves that weren't allowed. It seemed like it was a rule that he didn't know but should have known. We questioned my son but he couldn't really tell us about what he was learning (besides how pieces move and some things about famous games). He is still signed up for spring session as he enjoys it.
Chess
Rosemount- Apple Valley- Eagan
GREENLEAF ELEMENTARY
MN_01
3
LEGO
Rosemount- Apple Valley- Eagan
DIAMOND PATH ELEMENTARY
MN_01
5
LEGO
Rosemount- Apple Valley- Eagan
DIAMOND PATH ELEMENTARY
MN_01
4
My son enjoyed the various activities offered on the different class days.
Chess
Cologne Academy
MN_01
3
I think teacher was great BUT there was a lot of BOYS to try and manage for him. The little guys (my son being a kindergartner) He kept his chess dollars in his front pocket of his backpack and sometimes the other kids would steal them when 'going to the bathroom and passing by the bags!'
LEGO
WAYZATA PUBLIC SCHOOL DISTRICT
GREENWOOD ELEMENTARY
MN_01
3.5
If kids can make it something and bring it to home that would be great , otherwise as patents we don't know anything what they did in Lego class, but my daughter loved the classs and looking forward to another session.
LEGO
WAYZATA PUBLIC SCHOOL DISTRICT
BIRCHVIEW ELEMENTARY
MN_01
4.5
Fencing
WAYZATA PUBLIC SCHOOL DISTRICT
WAYZATA WEST MIDDLE
MN_01
5
Coach Chris is a great coach! He is tough in the right way and finds many fun and varied approaches to teach the students about fencing.
Chess
WAYZATA PUBLIC SCHOOL DISTRICT
WAYZATA CENTRAL MIDDLE SCHOOL
MN_01
5
Chess
WAYZATA PUBLIC SCHOOL DISTRICT
KIMBERLY LANE ELEMENTARY
MN_01
5
He enjoys the class. But he is too young to tell me if the instructor is the one making him feel wonderful or just the company of his friends.
Fencing
WAYZATA PUBLIC SCHOOL DISTRICT
WAYZATA WEST MIDDLE
MN_01
4
Most of the older kids left. Otherwise it would be 5 stars.
Fencing
WAYZATA PUBLIC SCHOOL DISTRICT
WAYZATA WEST MIDDLE
MN_01
5
Love him!!!!
LEGO
WAYZATA PUBLIC SCHOOL DISTRICT
GLEASON LAKE ELEMENTARY
MN_01
5
My grandson loved the class.
Fencing
WAYZATA PUBLIC SCHOOL DISTRICT
WAYZATA WEST MIDDLE
MN_01
5
Chess
WAYZATA PUBLIC SCHOOL DISTRICT
GLEASON LAKE ELEMENTARY
MN_01
5
Love this afterschool option. Would love it to be 2x/ week!
Fencing
WAYZATA PUBLIC SCHOOL DISTRICT
WAYZATA WEST MIDDLE
MN_01
5
Fun yet disciplined class
Fencing
WAYZATA PUBLIC SCHOOL DISTRICT
WAYZATA WEST MIDDLE
MN_01
5
Much thanks to Chris. Bruce likes the lesson very much!
Fencing
WAYZATA PUBLIC SCHOOL DISTRICT
WAYZATA WEST MIDDLE
MN_01
5
Chess
WAYZATA PUBLIC SCHOOL DISTRICT
BIRCHVIEW ELEMENTARY
MN_01
4
Fencing
WAYZATA PUBLIC SCHOOL DISTRICT
WAYZATA WEST MIDDLE
MN_01
5
Chris is an outstanding coach, the most gifted I have ever met. He helps advanced and beginner kids thrive and learn in the same class. He gives equal attention to devoted students and obnoxious goof-offs. He makes sure everyone has fun and they learn so much! It's amazing. Whatever you pay him, he deserves a raise.
Chess
WAYZATA PUBLIC SCHOOL DISTRICT
WAYZATA CENTRAL MIDDLE SCHOOL
MN_01
3
Fencing
Urbandale Comm School District
Urbandale High School
IA_01
4
Chess
WAYZATA PUBLIC SCHOOL DISTRICT
MEADOW RIDGE ELEMENTARY
MN_01
5
Chess
WAYZATA PUBLIC SCHOOL DISTRICT
SUNSET HILL ELEMENTARY
MN_01
5
My son loves the class, and will be happy to come back next year!
LEGO
WAYZATA PUBLIC SCHOOL DISTRICT
PLYMOUTH CREEK ELEMENTARY
MN_01
4
Its good, my son enjoyed it.
Chess
WAYZATA PUBLIC SCHOOL DISTRICT
SUNSET HILL ELEMENTARY
MN_01
5
Fencing
Urbandale Comm School District
Urbandale High School
IA_01
4.5
Chess
WAYZATA PUBLIC SCHOOL DISTRICT
MEADOW RIDGE ELEMENTARY
MN_01
4
Hard to understand his speaking, instruction time is too short
Chess
WAYZATA PUBLIC SCHOOL DISTRICT
MEADOW RIDGE ELEMENTARY
MN_01
5
Fencing
WAYZATA PUBLIC SCHOOL DISTRICT
WAYZATA WEST MIDDLE
MN_01
5
Mr Kratoska was fantastic leading fencing and my son enjoyed the class immensely. He's looking forward to signing up for the spring team!
Chess
WAYZATA PUBLIC SCHOOL DISTRICT
SUNSET HILL ELEMENTARY
MN_01
5
Great instruction! Fun and also knowledgeable of his craft.
LEGO
WAYZATA PUBLIC SCHOOL DISTRICT
PLYMOUTH CREEK ELEMENTARY
MN_01
4
Our son really enjoyed the class!
Chess
WAYZATA PUBLIC SCHOOL DISTRICT
MEADOW RIDGE ELEMENTARY
MN_01
5
Request to offer the next session to existing students as they miss when class gets full.
Chess
WAYZATA PUBLIC SCHOOL DISTRICT
MEADOW RIDGE ELEMENTARY
MN_01
5
Chess
WAYZATA PUBLIC SCHOOL DISTRICT
PLYMOUTH CREEK ELEMENTARY
MN_01
4.5
Sheloves class and enjoys going each week.
LEGO
WAYZATA PUBLIC SCHOOL DISTRICT
PLYMOUTH CREEK ELEMENTARY
MN_01
5
Chess
WAYZATA PUBLIC SCHOOL DISTRICT
MEADOW RIDGE ELEMENTARY
MN_01
5
Chess
WAYZATA PUBLIC SCHOOL DISTRICT
MEADOW RIDGE ELEMENTARY
MN_01
4
Chess
WAYZATA PUBLIC SCHOOL DISTRICT
GREENWOOD ELEMENTARY
MN_01
3
My daughter does enjoy the class but has difficulty in understanding the instructor. We respect the instructor and understand he is one of the best.
Chess
WAYZATA PUBLIC SCHOOL DISTRICT
MEADOW RIDGE ELEMENTARY
MN_01
3
Chess
WAYZATA PUBLIC SCHOOL DISTRICT
MEADOW RIDGE ELEMENTARY
MN_01
4.5
Chess
WAYZATA PUBLIC SCHOOL DISTRICT
PLYMOUTH CREEK ELEMENTARY
MN_01
5
Chess
Urbandale Comm School District
Webster Elementary - Urbandale
IA_01
5
Chess
WAYZATA PUBLIC SCHOOL DISTRICT
MEADOW RIDGE ELEMENTARY
MN_01
4.5
The only problem is sometimes he's difficult for the kids to understand.
Chess
WAYZATA PUBLIC SCHOOL DISTRICT
MEADOW RIDGE ELEMENTARY
MN_01
4.5
LEGO
St. Alphonsus
MN_01
5
Chess
WAYZATA PUBLIC SCHOOL DISTRICT
SUNSET HILL ELEMENTARY
MN_01
3
my child liked the teacher but didn't enjoy the class very much because he was frustrated by losing so much. as a kindergartner I think he was a little out of his league with all the older players.
Fencing
WAYZATA PUBLIC SCHOOL DISTRICT
WAYZATA WEST MIDDLE
MN_01
5
Chess
WAYZATA PUBLIC SCHOOL DISTRICT
PLYMOUTH CREEK ELEMENTARY
MN_01
5
LEGO
WAYZATA PUBLIC SCHOOL DISTRICT
PLYMOUTH CREEK ELEMENTARY
MN_01
5
Chess
WAYZATA PUBLIC SCHOOL DISTRICT
SUNSET HILL ELEMENTARY
MN_01
4.5
My mother son very much enjoyed the class and the instructor
Fencing
WAYZATA PUBLIC SCHOOL DISTRICT
WAYZATA WEST MIDDLE
MN_01
4
My kid likes fencing class
Fencing
Urbandale Comm School District
Urbandale High School
IA_01
5
James was excellent as an instructor. He was patient and kind, but taught well and expected progress.
Fencing
Urbandale Comm School District
Urbandale High School
IA_01
4
LEGO
ST. MICHAEL-ALBERTVILLE SCHOOL DIST
ST. MICHAEL ELEMENTARY
MN_01
5
My son asked me to sign him up every year!
Chess
WAYZATA PUBLIC SCHOOL DISTRICT
GREENWOOD ELEMENTARY
MN_01
5
Shalini enjoys Coach Igor's classes
LEGO
Urbandale Comm School District
Webster Elementary - Urbandale
IA_01
5
Chess
WAYZATA PUBLIC SCHOOL DISTRICT
PLYMOUTH CREEK ELEMENTARY
MN_01
3.5
Chess
WAYZATA PUBLIC SCHOOL DISTRICT
PLYMOUTH CREEK ELEMENTARY
MN_01
3.5
LEGO
Urbandale Comm School District
Webster Elementary - Urbandale
IA_01
5
Chess
Rosemount- Apple Valley- Eagan
GREENLEAF ELEMENTARY
MN_01
5
My child likes that he helps on the books, really nice, and doesn't yell.
LEGO
WAYZATA PUBLIC SCHOOL DISTRICT
GLEASON LAKE ELEMENTARY
MN_01
4.5
Chess
Rosemount- Apple Valley- Eagan
GLACIER HILLS ELEMENTARY
MN_01
4.5
Chess
Rosemount- Apple Valley- Eagan
GLACIER HILLS ELEMENTARY
MN_01
5
Fencing
Rosemount- Apple Valley- Eagan
SHANNON PARK
MN_01
5
LEGO
Urbandale Comm School District
Olmsted Elementary School
IA_01
5
Fencing
Urbandale Comm School District
Urbandale High School
IA_01
5
My son gave the teacher and class a 5.
Chess
Rosemount- Apple Valley- Eagan
SHANNON PARK
MN_01
3
I liked how nice he was
Chess
Urbandale Comm School District
Webster Elementary - Urbandale
IA_01
5
My child loves this class and is ready for the next session!
Fencing
WAYZATA PUBLIC SCHOOL DISTRICT
WAYZATA WEST MIDDLE
MN_01
5
The class was amazing and the coach was top notch!
LEGO
Urbandale Comm School District
Webster Elementary - Urbandale
IA_01
5
Chess
Urbandale Comm School District
Valerius Elementary School
IA_01
5
Chess
WAYZATA PUBLIC SCHOOL DISTRICT
SUNSET HILL ELEMENTARY
MN_01
5
Max does enjoy the class & learns each session
Chess
Urbandale Comm School District
Webster Elementary - Urbandale
IA_01
5
My son loves the class and enjoys the instructor. We found it fun working on the "homework" together.
Chess
WAYZATA PUBLIC SCHOOL DISTRICT
KIMBERLY LANE ELEMENTARY
MN_01
5
Chess
ST. VRAIN VALLEY RE 1J
ST. VRAIN COMMUNITY MONTESSORI SCHOOL
CO_01
5
Both of my kids talked about the class very positively and want to do it again, so I think it was a big success! Thank you!
Chess
ST. VRAIN VALLEY RE 1J
ST. VRAIN COMMUNITY MONTESSORI SCHOOL
CO_01
5
Both of my kids talked about the class very positively and want to do it again, so I think it was a big success! Thank you!
Fencing
WAYZATA PUBLIC SCHOOL DISTRICT
WAYZATA WEST MIDDLE
MN_01
4.5
Kamran enjoys the coaches easy manner and light hearted way of teaching. He looks forward to the classes each week.
LEGO
NEW CITY SCHOOL
NEW CITY CHARTER SCHOOL
MN_01
3
My son said he liked it OK. He mentioned that some of the students were doing disruptive thins and the leaders didn't stop them.
Fencing
ROCHESTER MONTESSORI
MN_02
5
Five
LEGO
Johnston Comm School District
Beaver Creek Elem School
IA_01
3.5
There was no real interaction between teacher and parent which was a little disappointing. My child seemed to enjoy it but didn't say too much.
Chess
Johnston Comm School District
Lawson Elementary School
IA_01
5
He was very good at teaching people who didn't know how to play chess.
Chess
Johnston Comm School District
Beaver Creek Elem School
IA_01
5
Chess
Johnston Comm School District
Beaver Creek Elem School
IA_01
2.5
Chess
Johnston Comm School District
Beaver Creek Elem School
IA_01
2
Chess
Johnston Comm School District
Henry A Wallace Elementary School
IA_01
4
LEGO
Johnston Comm School District
Beaver Creek Elem School
IA_01
4
It was fun, it was good to have a different partner each time.
LEGO
Johnston Comm School District
Beaver Creek Elem School
IA_01
4
Partner work was interesting! Thank you!
LEGO
Rosemount- Apple Valley- Eagan
PARKVIEW ELEMENTARY - Rosemount
MN_01
5
Chess
Rosemount- Apple Valley- Eagan
PARKVIEW ELEMENTARY - Rosemount
MN_01
5
Fencing
Johnston Comm School District
Summit Middle School
IA_01
2
I would classify this as a 2 star experience. My daughter found this class to be very slow paced and "boring" which was not what she was expecting. We understand the need for extreme caution when using the fencing equipment, but it was the end of the 3rd class (out of 6) before she was even allowed to touch the equipment. I know there were a few returning students, and they were also not allowed to touch the equipment, I can't imagine how frustrating that would have been. My daughter was very excited heading to the first class, but did not have the same enthusiasm for the rest of the classes. We will not be repeating this one.
Sports
FOREST LAKE PUBLIC SCHOOL DISTRICT
WYOMING ELEMENTARY
MN_01
5
Chess
Rosemount- Apple Valley- Eagan
WOODLAND ELEMENTARY - Rosemount
MN_01
5
5 - My son likes it. I wish there were more after school options besides chess. Other schools in 196 have them.
Fencing
Johnston Comm School District
Summit Middle School
IA_01
5
My son enjoys working with her and we enjoy the instruction she shares with parents.
Chess
Johnston Comm School District
Henry A Wallace Elementary School
IA_01
5
Robotics
Parnassus Preparatory School
MN_01
5
Sam was a great instructor. My son loved this class. He liked that Sam was so enthusiastic about robotics and so easy going. He hopes there is another offering next winter with new material!!!
LEGO
Johnston Comm School District
Beaver Creek Elem School
IA_01
5
My son enjoyed the class and said both teachers were fun
LEGO
Johnston Comm School District
Beaver Creek Elem School
IA_01
5
Chess
Rosemount- Apple Valley- Eagan
SHANNON PARK
MN_01
5
It would help if there is some communication on what the children had learnt. Not looking for one every week, but overall for the session. Thanks.
Chess
Rosemount- Apple Valley- Eagan
SHANNON PARK
MN_01
5
It would help if there is some communication on what the children had learnt.Not looking for one every week, but overall for the session. Thanks.
LEGO
Johnston Comm School District
Beaver Creek Elem School
IA_01
4.5
Good new projects.
LEGO
Johnston Comm School District
Beaver Creek Elem School
IA_01
5
Good new projects/variety.
Fencing
Johnston Comm School District
Summit Middle School
IA_01
4
Chess
ST. VRAIN VALLEY RE 1J
ST. VRAIN COMMUNITY MONTESSORI SCHOOL
CO_01
5
Chess
ST. VRAIN VALLEY RE 1J
ST. VRAIN COMMUNITY MONTESSORI SCHOOL
CO_01
5
Chess
Johnston Comm School District
Lawson Elementary School
IA_01
4
He really liked the class but I felt it is a little too much money for him to just go and play... I was hoping for instruction on strategy, etc.
Chess
Johnston Comm School District
Beaver Creek Elem School
IA_01
4
LEGO
Johnston Comm School District
Beaver Creek Elem School
IA_01
4
LEGO
Johnston Comm School District
Beaver Creek Elem School
IA_01
4
Fencing
EASTERN CARVER COUNTY
CHASKA HIGH SCHOOL
MN_01
5
Cooper really loves the fencing class and says he's thankful for it at nightly prayers.
Sports
EASTERN CARVER COUNTY
JONATHAN ELEMENTARY
MN_01
5
Sports
EASTERN CARVER COUNTY
JONATHAN ELEMENTARY
MN_01
5
Sports
EASTERN CARVER COUNTY
EAST UNION ELEMENTARY
MN_01
5
I tried to give 5 stars, but it only would go up to 4. We loved having basketball at East Union. Please offer for 4th/5th graders next year. Thanks!
Chess
EASTERN CARVER COUNTY
CLOVER RIDGE ELEMENTARY
MN_01
5
My kids LOVE this class! They begged to take it again this session... It is so much fun to see them playing chess with each other and enjoying it so much! Thank you so much for engaging them and teaching them to love chess!
Chess
EASTERN CARVER COUNTY
EAST UNION ELEMENTARY
MN_01
5
My son Ryan really enjoyed this chess class. We are sad it was cancelled for the spring. I believe that being taught chess has helped him with strategy, decision making, concentration and problem solving. These added skills have helped him in athletics. Ryan plays hockey and when he rushes the puck there is a lot of strategy, planning and decision making as to how to get around opposing players to get to the goal and score.I also see Ryan playing chess on the computer at home constantly which is much better than him playing some mindless video game.
Sports
EASTERN CARVER COUNTY
CLOVER RIDGE ELEMENTARY
MN_01
4.5
Connor had a blast! Thank you!
Sports
EASTERN CARVER COUNTY
VICTORIA ELEMENTARY
MN_01
5
Sports
EASTERN CARVER COUNTY
VICTORIA ELEMENTARY
MN_01
5
Chess
EASTERN CARVER COUNTY
EAST UNION ELEMENTARY
MN_01
5
Ryan LOVES this after school class! He really likes Chet (& his chess buds) so doe we. He is a very capable, patient and kind teacher. Please bring this after school course back at EUE!!!!!!!
Sports
EASTERN CARVER COUNTY
VICTORIA ELEMENTARY
MN_01
5
Sports
EASTERN CARVER COUNTY
VICTORIA ELEMENTARY
MN_01
5
Fencing
EASTERN CARVER COUNTY
CHASKA HIGH SCHOOL
MN_01
5
makes it fun for the kids while still being on task and making them accountable. William loves fencing and he wouldn't miss it. It is truly the first activity that he has completely committed himself.
Chess
EASTERN CARVER COUNTY
VICTORIA ELEMENTARY
MN_01
4
Sports
EASTERN CARVER COUNTY
VICTORIA ELEMENTARY
MN_01
5
Instructors are great!
Sports
EASTERN CARVER COUNTY
VICTORIA ELEMENTARY
MN_01
5
5 - Instructors are great!
Chess
EASTERN CARVER COUNTY
CLOVER RIDGE ELEMENTARY
MN_01
4
Sports
EASTERN CARVER COUNTY
EAST UNION ELEMENTARY
MN_01
5
Sports
EASTERN CARVER COUNTY
VICTORIA ELEMENTARY
MN_01
5
Sports
EASTERN CARVER COUNTY
VICTORIA ELEMENTARY
MN_01
5
Fencing
EASTERN CARVER COUNTY
CHASKA HIGH SCHOOL
MN_01
5
My daughter thinks her instructor is fantastic and has never voiced a single complaint about him. I think he does a great job of teaching the kids. He keeps things fun and educational without sacrificing safety. The rules for behavior are clear and consistent.
Sports
EASTERN CARVER COUNTY
CHASKA ELEMENTARY
MN_01
5
Our son loved this basketball session!
Chess
EASTERN CARVER COUNTY
VICTORIA ELEMENTARY
MN_01
5
Sports
EASTERN CARVER COUNTY
KINDERGARTEN CENTER/LA ACADEMIA
MN_01
5
Our daughter, Stella, LOVES basketball because of Megan. She even wanted to bring her a shell from spring break and told us she needed to practice more so she could show her coach 🙂 Couldn't be more impressed with Megan!
Chess
EASTERN CARVER COUNTY
CHANHASSEN ELEMENTARY
MN_01
5
Great coach and great guy!
Chess
Johnston Comm School District
Beaver Creek Elem School
IA_01
5
Chess
EASTERN CARVER COUNTY
JONATHAN ELEMENTARY
MN_01
5
My child hasn't commented on the instructor but he does love to opportunity to learn/play chess with his peers
TOURNAMENTS: Chess
EASTERN CARVER COUNTY
CHASKA MIDDLE SCHOOL EAST
MN_01
5
TOURNAMENTS: Chess
EASTERN CARVER COUNTY
CHASKA MIDDLE SCHOOL EAST
MN_01
5
TOURNAMENTS: Chess
EASTERN CARVER COUNTY
CHASKA MIDDLE SCHOOL EAST
MN_01
5
TOURNAMENTS: Chess
EASTERN CARVER COUNTY
CHASKA MIDDLE SCHOOL EAST
MN_01
5
LEGO
EASTERN CARVER COUNTY
KINDERGARTEN CENTER/LA ACADEMIA
MN_01
5
LEGO
EASTERN CARVER COUNTY
CHANHASSEN ELEMENTARY
MN_01
4
Sports
EASTERN CARVER COUNTY
EAST UNION ELEMENTARY
MN_01
5
Chess
EASTERN CARVER COUNTY
CHANHASSEN ELEMENTARY
MN_01
3.5
Chess
EASTERN CARVER COUNTY
BLUFF CREEK ELEMENTARY
MN_01
4.5
My son always enjoyed going to chess and he seemed to learn a lot.
Sports
EASTERN CARVER COUNTY
CHANHASSEN ELEMENTARY
MN_01
5
Sports
EASTERN CARVER COUNTY
CHANHASSEN ELEMENTARY
MN_01
5
Sports
EASTERN CARVER COUNTY
BLUFF CREEK ELEMENTARY
MN_01
5
Sports
EASTERN CARVER COUNTY
VICTORIA ELEMENTARY
MN_01
5
Sports
EASTERN CARVER COUNTY
VICTORIA ELEMENTARY
MN_01
5
Fencing
EASTERN CARVER COUNTY
CHASKA HIGH SCHOOL
MN_01
5
Thank you for a great first experience in fencing!
Sports
EASTERN CARVER COUNTY
JONATHAN ELEMENTARY
MN_01
5
5, the kids really enjoy the class
Sports
EASTERN CARVER COUNTY
KINDERGARTEN CENTER/LA ACADEMIA
MN_01
5
I think both Megan and Zach did a great job. They were really nice and respectful of the kids in the program. They could have used some help. It was clear that they had their hands full. It may be helpful to remind both that they can be a bit more clear in their expectations for behavior for the kids. For example: we are here to play basketball, not do cartwheels on the mats 🙂 Colin, had a great time and learned a lot. Thank you so much!
Sports
EASTERN CARVER COUNTY
KINDERGARTEN CENTER/LA ACADEMIA
MN_01
5
Fencing
EASTERN CARVER COUNTY
CHASKA HIGH SCHOOL
MN_01
5
"As far as fencing classes go: Bravo"
Fencing
EASTERN CARVER COUNTY
CHASKA HIGH SCHOOL
MN_01
5
Chess
EASTERN CARVER COUNTY
CLOVER RIDGE ELEMENTARY
MN_01
4.5
Chess
EASTERN CARVER COUNTY
JONATHAN ELEMENTARY
MN_01
5
Sports
EASTERN CARVER COUNTY
EAST UNION ELEMENTARY
MN_01
4
We would have given 5 stars but sometimes the activities are repetetive from week to week. Otherwise we would have rated 5 stars.
Chess
EASTERN CARVER COUNTY
BLUFF CREEK ELEMENTARY
MN_01
5
Chess
EASTERN CARVER COUNTY
JONATHAN ELEMENTARY
MN_01
5
My son absolutely loves chess and teaches us much of what he learns at home. He gets so excited when he is able to use what he learns to play the adults in the family and be not only competitive, but often win. we love that he is able to use logic, strategy, problem solving, and he loves chess dollars!
Sports
EASTERN CARVER COUNTY
CHANHASSEN ELEMENTARY
MN_01
5
Brady Carlson was excited for basketball each week.
Sports
EASTERN CARVER COUNTY
CHANHASSEN ELEMENTARY
MN_01
5
Brady Carlson was excited for basketball each week.
Fencing
EASTERN CARVER COUNTY
CHASKA HIGH SCHOOL
MN_01
5
Great class! Our son really enjoys it and has learned a lot!
Sports
EASTERN CARVER COUNTY
CLOVER RIDGE ELEMENTARY
MN_01
5
5 stars. My daughter enjoys the basketball class and Sean as an instructor - he handed out basketball playing cards at the end which also made her feel rewarded for her hardwork. The only thing about the class is the age limits, I wish my 5th grader could have participated also. Thank you!
Sports
EASTERN CARVER COUNTY
EAST UNION ELEMENTARY
MN_01
4.5
Sports
EASTERN CARVER COUNTY
CHASKA ELEMENTARY
MN_01
4
Sports
EASTERN CARVER COUNTY
JONATHAN ELEMENTARY
MN_01
5
Sports
EASTERN CARVER COUNTY
JONATHAN ELEMENTARY
MN_01
5
Sports
EASTERN CARVER COUNTY
JONATHAN ELEMENTARY
MN_01
5
Sports
EASTERN CARVER COUNTY
JONATHAN ELEMENTARY
MN_01
5
Sports
EASTERN CARVER COUNTY
CHANHASSEN ELEMENTARY
MN_01
5
Sports
EASTERN CARVER COUNTY
CHANHASSEN ELEMENTARY
MN_01
5
Sports
EASTERN CARVER COUNTY
CLOVER RIDGE ELEMENTARY
MN_01
5
Fencing
Johnston Comm School District
Summit Middle School
IA_01
4.5
Chess
Johnston Comm School District
Henry A Wallace Elementary School
IA_01
5
SURVEY WINNER - 17.04.01 (April 17)My children Yousef and Hassan have enjoyed and look forward to this class every week! Never do they ask to skip! That speaks volumes for the instructor!
Chess
Johnston Comm School District
Lawson Elementary School
IA_01
5
Both my kids really enjoy Grandmasters and Ben!
Sports
EASTERN CARVER COUNTY
CHANHASSEN ELEMENTARY
MN_01
5
My dtr didn't have Sean. (Andrea & another gal)
Sports
EASTERN CARVER COUNTY
CHANHASSEN ELEMENTARY
MN_01
4
My daughter said her coach was Andrea
Sports
EASTERN CARVER COUNTY
EAST UNION ELEMENTARY
MN_01
5
5 StarsMy son has really enjoyed this class.
Sports
EASTERN CARVER COUNTY
VICTORIA ELEMENTARY
MN_01
5
She was nice and made things easy to understand.
Sports
EASTERN CARVER COUNTY
VICTORIA ELEMENTARY
MN_01
5
She was nice and made things easy to understand.
Chess
EASTERN CARVER COUNTY
JONATHAN ELEMENTARY
MN_01
5
Fencing
WAYZATA PUBLIC SCHOOL DISTRICT
WAYZATA WEST MIDDLE
MN_01
5
We adore coach Chris. Great rapport with the kids. The stars above this keep changing. I tried to do 5 stars. I'd give him 6 if I could.
LEGO
NEW CITY SCHOOL
NEW CITY CHARTER SCHOOL
MN_01
Fencing
EASTERN CARVER COUNTY
CHASKA HIGH SCHOOL
MN_01
5
Chess
ST. VRAIN VALLEY RE 1J
ST. VRAIN COMMUNITY MONTESSORI SCHOOL
CO_01
5
Chess
ST. VRAIN VALLEY RE 1J
ST. VRAIN COMMUNITY MONTESSORI SCHOOL
CO_01
5
Fencing
EASTERN CARVER COUNTY
CHASKA HIGH SCHOOL
MN_01
4
So far it is the only sport we found he enjoys!
TOURNAMENTS: Chess
OSSEO PUBLIC SCHOOL DISTRICT
WEAVER LAKE SCIENCE MATH and TECH SCHOOL
MN_01
3.5
I think YEL prices are high. We have very equivalent experiences playing at SCA tournaments which cost just $20/day. Yes, you pay extra for food or snacks but the tradeoff is worth it. Plus, they post pairings online making it easy to follow from a distance.
Chess
EASTERN CARVER COUNTY
VICTORIA ELEMENTARY
MN_01
4.5
Chess
EASTERN CARVER COUNTY
VICTORIA ELEMENTARY
MN_01
4
Casey really likes the class and the instructor.
Chess
EASTERN CARVER COUNTY
CHANHASSEN ELEMENTARY
MN_01
4.5
PreK LEGO
ST. VRAIN VALLEY RE 1J
EAGLE CREST ELEMENTARY SCHOOL
CO_01
5
She's awesome with the kids. Parents enjoy her enthusiasm.
TOURNAMENTS: Chess
LAKEVILLE PUBLIC SCHOOL DISTRICT
MCGUIRE MIDDLE
MN_01
5
TOURNAMENTS: Chess
LAKEVILLE PUBLIC SCHOOL DISTRICT
MCGUIRE MIDDLE
MN_01
5
TOURNAMENTS: Chess
LAKEVILLE PUBLIC SCHOOL DISTRICT
MCGUIRE MIDDLE
MN_01
5
Chet is great to work with! I am trying to give 5 stars, but it only allows me to pick 4.5! 🙂
TOURNAMENTS: Chess
LAKEVILLE PUBLIC SCHOOL DISTRICT
MCGUIRE MIDDLE
MN_01
5
Really fun tournament!
TOURNAMENTS: Chess
LAKEVILLE PUBLIC SCHOOL DISTRICT
MCGUIRE MIDDLE
MN_01
4.5
TOURNAMENTS: Chess
LAKEVILLE PUBLIC SCHOOL DISTRICT
MCGUIRE MIDDLE
MN_01
5
TOURNAMENTS: Chess
LAKEVILLE PUBLIC SCHOOL DISTRICT
MCGUIRE MIDDLE
MN_01
4
TOURNAMENTS: Chess
LAKEVILLE PUBLIC SCHOOL DISTRICT
MCGUIRE MIDDLE
MN_01
5
TOURNAMENTS: Chess
LAKEVILLE PUBLIC SCHOOL DISTRICT
MCGUIRE MIDDLE
MN_01
5
Thanks for a great tournament!
TOURNAMENTS: Chess
LAKEVILLE PUBLIC SCHOOL DISTRICT
MCGUIRE MIDDLE
MN_01
4.5
Wish there was more kids in the middle school division
Sports
EASTERN CARVER COUNTY
VICTORIA ELEMENTARY
MN_01
4
More focus on actual basketball skills would be appreciated.
Sports
EASTERN CARVER COUNTY
VICTORIA ELEMENTARY
MN_01
5
More focus on actual basketball skills would be appreciated.
TOURNAMENTS: Chess
LAKEVILLE PUBLIC SCHOOL DISTRICT
MCGUIRE MIDDLE
MN_01
5
5
Chess
Rosemount- Apple Valley- Eagan
SHANNON PARK
MN_01
5
My son is a chess fanatic and Tyler has been an excellent encouraging teacher.
Chess
Rosemount- Apple Valley- Eagan
SHANNON PARK
MN_01
3
I have not met Kirk and my son has not spoken of him so I cannot comment on him.
TOURNAMENTS: Chess
LAKEVILLE PUBLIC SCHOOL DISTRICT
MCGUIRE MIDDLE
MN_01
4
TOURNAMENTS: Chess
LAKEVILLE PUBLIC SCHOOL DISTRICT
MCGUIRE MIDDLE
MN_01
4
My son was playing with a Kindergartner who continuously cheated the entire game and that kid won 1st place. I know my son learned a valuable lesson on how cheating hurts the other person, that is something he will use the rest of his life. But I don't think the 1st place winner should have been rewarded for cheating - something that is not valuable throughout his life. It worries me that this child thinks he will win championships if he continues to win by cheating. I know he's young, but I also needed you to know about if for future competitions. Maybe someone can watch him closer and coach him a little more?? Just a suggestion. Thanks.
TOURNAMENTS: Chess
LAKEVILLE PUBLIC SCHOOL DISTRICT
MCGUIRE MIDDLE
MN_01
4.5
TOURNAMENTS: Chess
LAKEVILLE PUBLIC SCHOOL DISTRICT
MCGUIRE MIDDLE
MN_01
5
TOURNAMENTS: Chess
LAKEVILLE PUBLIC SCHOOL DISTRICT
MCGUIRE MIDDLE
MN_01
4
Chess
EASTERN CARVER COUNTY
CLOVER RIDGE ELEMENTARY
MN_01
5
TOURNAMENTS: Chess
OWATONNA PUBLIC SCHOOL DISTRICT
OWATONNA JUNIOR HIGH
MN_02
3.5
TOURNAMENTS: Chess
OWATONNA PUBLIC SCHOOL DISTRICT
OWATONNA JUNIOR HIGH
MN_02
5
Great fun!
TOURNAMENTS: Chess
OWATONNA PUBLIC SCHOOL DISTRICT
OWATONNA JUNIOR HIGH
MN_02
4.5
TOURNAMENTS: Fencing
Waukee Comm School District
Timberline School
IA_01
5
TOURNAMENTS: Fencing
Waukee Comm School District
Timberline School
IA_01
5
TOURNAMENTS: Fencing
Waukee Comm School District
Timberline School
IA_01
4
We don't have a class with him but he did well w/ the tournament.
TOURNAMENTS: Fencing
Waukee Comm School District
Timberline School
IA_01
5
He does a great job w/ the kids.
TOURNAMENTS: Fencing
Waukee Comm School District
Timberline School
IA_01
2.5
Technology struggles. Occasionally difficult to hear/understand and may have done better with the older students.
TOURNAMENTS: Fencing
Waukee Comm School District
Timberline School
IA_01
4.5
Very positive and informative. Would have been better with the younger students.
TOURNAMENTS: Fencing
Waukee Comm School District
Timberline School
IA_01
5
My son really enjoyed the tournament. It was well run and he enjoyed the electronic scoring. Kudos for a great Saturday and we hope that you will run local fencing tournaments in the future. The class went well too, but he would enjoy more time for bouting as part of class. I also appreciated that the program provided the gear to expose kids to the sport without a big upfront cost.
TOURNAMENTS: Fencing
Waukee Comm School District
Timberline School
IA_01
5
My son really enjoyed the tournament. It was well run and he enjoyed the electronic scoring. Kudos for a great Saturday and we hope that you will run local fencing tournaments in the future. The class went well too, but he would enjoy more time for bouting as part of class. I also appreciated that the program provided the gear to expose kids to the sport without a big upfront cost.
Chess
Annunciation
MN_01
4
LEGO
Cologne Academy
MN_01
5
My son loves this class and takes it every time it is offered.
Chess
ST. MICHAEL CATHOLIC SCHOOL
MN_01
4
it would be nice if there would be trophies by grade - my son gets a little discouraged that he will never earn a trophy playing the older kids
LEGO
ST. MICHAEL CATHOLIC SCHOOL
MN_01
3.5
LEGO
Cologne Academy
MN_01
5
Love the class..wish it wasn't on Fridays but the kids love it!
LEGO
ST. MICHAEL CATHOLIC SCHOOL
MN_01
5
LEGO
ST. MICHAEL CATHOLIC SCHOOL
MN_01
5
Jack really enjoyed the class, thank you. Would be fun to see a robotics class in the future.
Chess
LAKEVILLE PUBLIC SCHOOL DISTRICT
OAK HILLS ELEMENTARY - Lakeville
MN_01
5
LEGO
ST. MICHAEL CATHOLIC SCHOOL
MN_01
4
Chess
LAKEVILLE PUBLIC SCHOOL DISTRICT
LAKEVIEW ELEMENTARY -Lakeville
MN_01
5
Chess
LAKEVILLE PUBLIC SCHOOL DISTRICT
OAK HILLS ELEMENTARY - Lakeville
MN_01
3.5
I really was under the impression that for $108 my child would be given more instruction. I'm paying decent money to have my child just play another child. Well we can do that at home. Very bummed. I think Tyler is great. Just would never have done this if I had known.
Chess
LAKEVILLE PUBLIC SCHOOL DISTRICT
OAK HILLS ELEMENTARY - Lakeville
MN_01
5
Tyler is a very good teacher and knows how to motivate kids and teaches them strategies.
Chess
LAKEVILLE PUBLIC SCHOOL DISTRICT
LAKE MARION ELEMENTARY
MN_01
3.5
My son is on the autism spectrum. His enthusiasm for most individuals is limited. He has generally enjoyed chess.
Chess
LAKEVILLE PUBLIC SCHOOL DISTRICT
LAKEVIEW ELEMENTARY -Lakeville
MN_01
4.5
My son just loves Mark and all he offers to the various age groups. He asspires be a teacher like Mark someday. 🙂
Chess
LAKEVILLE PUBLIC SCHOOL DISTRICT
OAK HILLS ELEMENTARY - Lakeville
MN_01
5
He truly enjoys the class and looks forward to going.
Fencing
LAKEVILLE PUBLIC SCHOOL DISTRICT
MCGUIRE MIDDLE
MN_01
5
Great coach!
Fencing
LAKEVILLE PUBLIC SCHOOL DISTRICT
MCGUIRE MIDDLE
MN_01
5
Great wish it continued weekly in summer.
Fencing
LAKEVILLE PUBLIC SCHOOL DISTRICT
MCGUIRE MIDDLE
MN_01
5
Both of my children have enjoyed working with coach Bruce
Chess
LAKEVILLE PUBLIC SCHOOL DISTRICT
LAKE MARION ELEMENTARY
MN_01
5
Chess
LAKEVILLE PUBLIC SCHOOL DISTRICT
EASTVIEW ELEMENTARY - Lakeville
MN_01
5
It would be nice if Eastview took a team to the tournament at McGuire
LEGO
ST. MICHAEL CATHOLIC SCHOOL
MN_01
5
Both of my girls said 5!
Fencing
LAKEVILLE PUBLIC SCHOOL DISTRICT
MCGUIRE MIDDLE
MN_01
5
Survey Winner - 17.05.01 (May 17)
Fencing
LAKEVILLE PUBLIC SCHOOL DISTRICT
MCGUIRE MIDDLE
MN_01
4.5
Both of my boys enjoy the classes and have wanted to sign up again and again
LEGO
ST. MICHAEL CATHOLIC SCHOOL
MN_01
3
Wanted to build things that were more interesting.Teachers were great
Chess
LAKEVILLE PUBLIC SCHOOL DISTRICT
OAK HILLS ELEMENTARY - Lakeville
MN_01
5
Our son really likes him. Likes that Tyler knows his name and will give instructions.
Chess
Annunciation
MN_01
5
Chess
LAKEVILLE PUBLIC SCHOOL DISTRICT
EASTVIEW ELEMENTARY - Lakeville
MN_01
4
Chess
LAKEVILLE PUBLIC SCHOOL DISTRICT
CHERRY VIEW ELEMENTARY
MN_01
5
Tommy loves Mr Ball!
Fencing
LAKEVILLE PUBLIC SCHOOL DISTRICT
MCGUIRE MIDDLE
MN_01
4.5
Fencing
LAKEVILLE PUBLIC SCHOOL DISTRICT
MCGUIRE MIDDLE
MN_01
5
Fencing
LAKEVILLE PUBLIC SCHOOL DISTRICT
MCGUIRE MIDDLE
MN_01
5
My son enjoys the structure and activities in this class. Bruce is both firm and supportive when the kids need it.
Chess
LAKEVILLE PUBLIC SCHOOL DISTRICT
OAK HILLS ELEMENTARY - Lakeville
MN_01
3
Madison, I don't think has enjoyed it because the boys don't seem to be very friendly. The first class she had a boy throwing chess pieces at her and she asked him to stop but he continued. The next class she got in trouble because the boy she was sitting with was throwing pieces up in the air and she and the boy were both scolded. The boy at the table was also She cried at home about that. Connor said that he has not learned much about the game, like rules. He just has been playing but not learning anything new but he does like the game.
Chess
LAKEVILLE PUBLIC SCHOOL DISTRICT
LAKE MARION ELEMENTARY
MN_01
5
My son likes her a lot, but we have had a sub every other time which is weird.
Fencing
LAKEVILLE PUBLIC SCHOOL DISTRICT
MCGUIRE MIDDLE
MN_01
5
LEGO
ST. MICHAEL CATHOLIC SCHOOL
MN_01
5
Both of my girls said 5!
LEGO
Parnassus Preparatory School
MN_01
5
Quinten has loved all of the lego classes. The stars would not allow me to give anything other than a 1 but I would like to give it 5 stars
LEGO
Cologne Academy
MN_01
5
Very engaging with the kids, excellent role model!
LEGO
Parnassus Preparatory School
MN_01
5
My son loves this class!
Chess
LAKEVILLE PUBLIC SCHOOL DISTRICT
LAKEVIEW ELEMENTARY -Lakeville
MN_01
5
Chess
LAKEVILLE PUBLIC SCHOOL DISTRICT
EASTVIEW ELEMENTARY - Lakeville
MN_01
5
Fencing
LAKEVILLE PUBLIC SCHOOL DISTRICT
MCGUIRE MIDDLE
MN_01
4.5
Fencing has been a lot of fun and a unique experience for my son. He has enjoyed Bruce as a coach and has loved his humor. The only thing he has said is that Bruce talks too fast 🙂
Chess
Parnassus Preparatory School
MN_01
5
Kids like him. He could use an assistant (perhaps a parent volunteer) because there is alot of commotion in the class.
LEGO
Parnassus Preparatory School
MN_01
5
Chess
Cologne Academy
MN_01
5
My son loves the class and wants to continue to take it every time it is offered.
Chess
LAKEVILLE PUBLIC SCHOOL DISTRICT
EASTVIEW ELEMENTARY - Lakeville
MN_01
5
He enjoys this quite a bit.  He comes home talking about the games he has played and how many he has won.
Chess
LAKEVILLE PUBLIC SCHOOL DISTRICT
All Saints - Lakeville
MN_01
5
Both my son and daughter love Mr. Ball and chess club at All Saints!
Chess
LAKEVILLE PUBLIC SCHOOL DISTRICT
All Saints - Lakeville
MN_01
5
Chess
LAKEVILLE PUBLIC SCHOOL DISTRICT
All Saints - Lakeville
MN_01
5
Such phenomenal instructors!!!! Seriously we could not be more pleased!!!!!
Chess
LAKEVILLE PUBLIC SCHOOL DISTRICT
All Saints - Lakeville
MN_01
5
Our son LOVES chess. So thankful for such a wonderful program! Two fabulous instructors! Thank you both!
Chess
LAKEVILLE PUBLIC SCHOOL DISTRICT
All Saints - Lakeville
MN_01
3.5
The class is very boisterous and kids are often out of control in the library. One of my children loves the chess program and another didn't learn the game and felt frustrated with the game due to not learning how to play and he felt the expectation to know how to move the pieces quickly and didn't know the basics. Overall - I think it is a good program - just too big and it perhaps needs to be split to learning for beginners and then more advanced learning? Chess is a lifelong game and if it is possible to engage all kids at different levels that would be better than all in one group.
Chess
LAKEVILLE PUBLIC SCHOOL DISTRICT
All Saints - Lakeville
MN_01
2.5
Kids need more supervision and expectations as to how to behave. Maybe he could help with that?
Chess
LAKEVILLE PUBLIC SCHOOL DISTRICT
All Saints - Lakeville
MN_01
5
Chess
LAKEVILLE PUBLIC SCHOOL DISTRICT
All Saints - Lakeville
MN_01
5
Fencing
LAKEVILLE PUBLIC SCHOOL DISTRICT
MCGUIRE MIDDLE
MN_01
4.5
Chess
Cologne Academy
MN_01
5
Morgan has improved as a chess player!
Chess
LAKEVILLE PUBLIC SCHOOL DISTRICT
All Saints - Lakeville
MN_01
3
Chess
LAKEVILLE PUBLIC SCHOOL DISTRICT
All Saints - Lakeville
MN_01
3.5
TOURNAMENTS: Fencing
Waukee Comm School District
Timberline School
IA_01
5
TOURNAMENTS: Fencing
Waukee Comm School District
Timberline School
IA_01
5
Fencing
LAKEVILLE PUBLIC SCHOOL DISTRICT
MCGUIRE MIDDLE
MN_01
5
Fencing
Loveland Parks and Recreation
Chilson Recreation Center
CO_01
4
John has encouraged my daughter in this program to do her best. His passion for fencing is obvious.
Robotics
Loveland Parks and Recreation
Chilson Recreation Center
CO_01
2.5
The class was more appropriate for 2nd & 3rd graders. My 9 yr old didn't learn much from the class. We were hoping for some more advanced instruction than he received.
Robotics
St. Alphonsus
MN_01
5
My son is excited every week for Lego club & loves every part of the experience.
Sports
THOMPSON R2-J
BIG THOMPSON ELEMENTARY SCHOOL
CO_01
5
Fencing
THOMPSON R2-J
BIG THOMPSON ELEMENTARY SCHOOL
CO_01
5
Ryan has absolutely loved this class! It's fun to hear about what he's learning and to see his excitement. Sure appreciate the time John puts into teaching the kids!
Chess
Cologne Academy
MN_01
5
Fencing
Urbandale Comm School District
Urbandale High School
IA_01
4.5
Fencing
Urbandale Comm School District
Urbandale High School
IA_01
5
Fencing
Urbandale Comm School District
Urbandale High School
IA_01
5
Nathan has always been interested in fencing. This is our first class and it's done a wonderful job of keeping his interest going. We plan to take more.
Robotics
Urbandale Comm School District
Webster Elementary - Urbandale
IA_01
5
Robotics
Urbandale Comm School District
Webster Elementary - Urbandale
IA_01
5
Would like to see the option of increased challenges as more classes are offered. consider having a First Lego League team at Webster with you providing the coach.
LEGO
Urbandale Comm School District
Olmsted Elementary School
IA_01
5
I have 2 second graders in this class and they love it and love her. They have so much fun building and learning. Would love to join this class again the next time it is offered.
Chess
Urbandale Comm School District
Valerius Elementary School
IA_01
4
Fencing
Urbandale Comm School District
Urbandale High School
IA_01
5
Our son has thoroughly enjoyed this course and our impression of James and his assistant teachers is that they have a passion for fencing.
Chess
Urbandale Comm School District
Webster Elementary - Urbandale
IA_01
5
LEGO
Urbandale Comm School District
Rolling Green Elementary School
IA_01
5
My kids enjoyed it!
TOURNAMENTS: Chess
Waukee Comm School District
Timberline School
IA_01
5
Tournament was extremely well run. I was very impressed.
TOURNAMENTS: Chess
Waukee Comm School District
Timberline School
IA_01
3
LEGO
Urbandale Comm School District
Karen Acres Elementary School
IA_01
4
LEGO
Urbandale Comm School District
Rolling Green Elementary School
IA_01
5
LEGO
Urbandale Comm School District
Rolling Green Elementary School
IA_01
5
My son thought the class was lots of fun. We are excited for the next Lego after school opportunity.
Chess
LAKEVILLE PUBLIC SCHOOL DISTRICT
OAK HILLS ELEMENTARY - Lakeville
MN_01
5
My son looks forward to Mondays just so he can go to chess!
TOURNAMENTS: Chess
Waukee Comm School District
Timberline School
IA_01
5
This was my boys first event and they had a great time. Two days after the event my 10 year old giggles and said "I never thought I'd go to a chess tournament and also get to play dodgeball". Well organized, well done
TOURNAMENTS: Chess
Waukee Comm School District
Timberline School
IA_01
5
He loves it.
Robotics
Johnston Comm School District
Horizon Elementary
IA_01
5
Robotics
Johnston Comm School District
Henry A Wallace Elementary School
IA_01
4
Sports
Johnston Comm School District
Henry A Wallace Elementary School
IA_01
4
Sports
Johnston Comm School District
Henry A Wallace Elementary School
IA_01
3
My child enjoys this class but last week there was only one instructor and I don't think that was enough for the number of kids enrolled.
LEGO
Cologne Academy
MN_01
5
5...She loved having Mr. Parker as a teacher!
Robotics
Urbandale Comm School District
Webster Elementary - Urbandale
IA_01
5
Robotics
Urbandale Comm School District
Valerius Elementary School
IA_01
5
Lisa did a great job focusing my daughter. She learned a lot about coding and engineering.
LEGO
Urbandale Comm School District
Rolling Green Elementary School
IA_01
4
Chess
Johnston Comm School District
Henry A Wallace Elementary School
IA_01
4
Chess
Johnston Comm School District
Timber Ridge Elementary
IA_01
3
Sports
Johnston Comm School District
Lawson Elementary School
IA_01
5
My child is excited for this class every week.
Fencing
Loveland Parks and Recreation
Chilson Recreation Center
CO_01
5
Robotics
Urbandale Comm School District
Webster Elementary - Urbandale
IA_01
5
Robotics
Johnston Comm School District
Lawson Elementary School
IA_01
5
Sports
Johnston Comm School District
Henry A Wallace Elementary School
IA_01
4
Sports
Johnston Comm School District
Henry A Wallace Elementary School
IA_01
4
Chess
Johnston Comm School District
Horizon Elementary
IA_01
5
My son really likes the instructor. He has fostered his love of chess. I'd love to see the class end with a chess tournament where parents can attend.
Sports
Johnston Comm School District
Horizon Elementary
IA_01
5
My son has only had 2 classes for track so far but he loves it. He is in a youth track club so he is very familiar with the events already but still enjoys this. It would be great to invite parents to the final class to see their progress.
TOURNAMENTS: Chess
Waukee Comm School District
Timberline School
IA_01
5
This was a great tournament for kids - the rounds were reasonably timed and the gym activities a great way to wear off energy! Hope you will have one for 6th grade in the 2017-2018 year. Keep up the great work! Liz Meeley
Chess
Cologne Academy
MN_01
5
My sons name is JAMESON ARMAN
Robotics
Johnston Comm School District
Lawson Elementary School
IA_01
4
There has only been one class so far, so while my kids like the course, we don't have a lot of feedback at this time. This would be a better question after the course has been established or is finished.
Chess
LAKEVILLE PUBLIC SCHOOL DISTRICT
LAKEVIEW ELEMENTARY -Lakeville
MN_01
5
My son LOVES going to chess every Friday!
Sports
Johnston Comm School District
Timber Ridge Elementary
IA_01
4
TOURNAMENTS: Chess
Our Savior Lutheran - Excelsior
MN_01
4.5
TOURNAMENTS: Chess
Our Savior Lutheran - Excelsior
MN_01
5
I wish you would've posted the picture of the Oak Hills kids with their trophy on Facebook. We like to share photos with the school.
Robotics
Johnston Comm School District
Lawson Elementary School
IA_01
5
Sports
Johnston Comm School District
Lawson Elementary School
IA_01
5
Chess
Johnston Comm School District
Lawson Elementary School
IA_01
5
Teddy loves working with Ben!
Sports
PRIOR LAKE-SAVAGE AREA SCHOOLS
REDTAIL RIDGE ELEMENTARY
MN_01
4.5
Sports
Johnston Comm School District
Beaver Creek Elem School
IA_01
4
Sports
Johnston Comm School District
Beaver Creek Elem School
IA_01
4
Sports
PRIOR LAKE-SAVAGE AREA SCHOOLS
FIVE HAWKS ELEMENTARY
MN_01
5
Nice coach, good structure, appreciated the class!
Fencing
Loveland Parks and Recreation
Chilson Recreation Center
CO_01
4.5
John is wonderful! My son found his passion and someone who can teach him and make it enjoyable.
Chess
Johnston Comm School District
Beaver Creek Elem School
IA_01
5
My twins loved being in Chess and learning so much. They can't wait to sign up again.
Sports
Johnston Comm School District
Beaver Creek Elem School
IA_01
5
Sports
Johnston Comm School District
Beaver Creek Elem School
IA_01
5
Sports
Johnston Comm School District
Horizon Elementary
IA_01
4
LEGO
Urbandale Comm School District
Rolling Green Elementary School
IA_01
5
I had two kids in the class and they truly enjoyed it!
Robotics
Urbandale Comm School District
Valerius Elementary School
IA_01
5
LEGO
NATIVITY OF MARY CATHOLIC SCHOOL
MN_01
4
My kids enjoy the Lego X class. But I really don't know much about what they did. I tried to ask questions. the answers didn't give me enough information to decide to sign up again. That said it would be helpful to inform parents about the class and what progress kids made in the class. What they learn? etc. Thank you
LEGO
NATIVITY OF MARY CATHOLIC SCHOOL
MN_01
4
Chess
Cologne Academy
MN_01
5
Sports
Johnston Comm School District
Timber Ridge Elementary
IA_01
5
LEGO
Urbandale Comm School District
Jensen Elementary School
IA_01
5
LEGO
Urbandale Comm School District
Rolling Green Elementary School
IA_01
5
My son had a great time in the class.
Fencing
Urbandale Comm School District
Urbandale High School
IA_01
4
Sports
PRIOR LAKE-SAVAGE AREA SCHOOLS
FIVE HAWKS ELEMENTARY
MN_01
5
Brian seemed to be very good with the kids. Patient and motivating. He gave out sports trading cards at the end of each evening, which was also a nice touch.
TOURNAMENTS: Fencing
WAYZATA PUBLIC SCHOOL DISTRICT
WAYZATA CENTRAL MIDDLE SCHOOL
MN_01
4
She enjoyed the tournament but felt some of the ref calls were unfair/wrong (gave one of her opponents credit for hits on upper helmet in foil).
TOURNAMENTS: Fencing
WAYZATA PUBLIC SCHOOL DISTRICT
WAYZATA CENTRAL MIDDLE SCHOOL
MN_01
5
we'd love it if the tournament concessions had a few healthier options.
TOURNAMENTS: Fencing
WAYZATA PUBLIC SCHOOL DISTRICT
WAYZATA CENTRAL MIDDLE SCHOOL
MN_01
4
Great tournament. The only complaint was that he did have a judge that didn't know about right of way in foil. He had to tell the ref that he didn't actually win a point that the ref originally gave him. He was frustrated with that reg over several points that his opponent didn't have right of way but was awarded the points anyway. The other four judges he had seemed to know more about scoring.Thank you for running the tournament. It was a great experience overall.
TOURNAMENTS: Fencing
WAYZATA PUBLIC SCHOOL DISTRICT
WAYZATA CENTRAL MIDDLE SCHOOL
MN_01
4.5
TOURNAMENTS: Chess
Our Savior Lutheran - Excelsior
MN_01
5
Nathan is the best teacher my sons have ever had!
TOURNAMENTS: Chess
Our Savior Lutheran - Excelsior
MN_01
5
TOURNAMENTS: Fencing
WAYZATA PUBLIC SCHOOL DISTRICT
WAYZATA CENTRAL MIDDLE SCHOOL
MN_01
3.5
TOURNAMENTS: Fencing
WAYZATA PUBLIC SCHOOL DISTRICT
WAYZATA CENTRAL MIDDLE SCHOOL
MN_01
5
TOURNAMENTS: Fencing
WAYZATA PUBLIC SCHOOL DISTRICT
WAYZATA CENTRAL MIDDLE SCHOOL
MN_01
3
Love the tournament, but had a much better experience at the fall tournament. This time the referees seemed to be awfully disjointed in their calls, one was very slow and while I appreciate her time and care in her evaluation, it did not come along with very much direction or coaching, just declarative statements. It also would be really helpful to have signs up right when parents walk in as to where the ages will be fencing to assist grandparents in setting up comfortably on bleachers without having to move once the announcement is made. Thanks for all you do!
TOURNAMENTS: Fencing
WAYZATA PUBLIC SCHOOL DISTRICT
WAYZATA CENTRAL MIDDLE SCHOOL
MN_01
5
This was our first time at a fencing tournament. It would be really helpful if there were some kind of school identifier on the students. Even a colored tape around an arm or leg would be helpful. When the kids are fencing, they are completely covered and you don't always know if someone from your school is competing at that moment. We would have liked to look at matches that our school's kids were in while waiting for our son's next match. This is the only sporting event I've been to where you can't tell the teams apart! Otherwise it was a fun event. Thank you.
TOURNAMENTS: Fencing
WAYZATA PUBLIC SCHOOL DISTRICT
WAYZATA CENTRAL MIDDLE SCHOOL
MN_01
5
This was our first experience having a refeer that consistently handed out yellow and red cards. That was unusual for us as we are a Y10 competetor with USFA.
TOURNAMENTS: Fencing
WAYZATA PUBLIC SCHOOL DISTRICT
WAYZATA CENTRAL MIDDLE SCHOOL
MN_01
5
So thankful for this tournament opportunity! This ypu!
TOURNAMENTS: Fencing
WAYZATA PUBLIC SCHOOL DISTRICT
WAYZATA CENTRAL MIDDLE SCHOOL
MN_01
5
So thankful for this tournament opportunity! This ypu!
TOURNAMENTS: Fencing
WAYZATA PUBLIC SCHOOL DISTRICT
WAYZATA CENTRAL MIDDLE SCHOOL
MN_01
5
So thankful for this tournament opportunity! This ypu!
TOURNAMENTS: Fencing
WAYZATA PUBLIC SCHOOL DISTRICT
WAYZATA CENTRAL MIDDLE SCHOOL
MN_01
5
LEGO
NATIVITY OF MARY CATHOLIC SCHOOL
MN_01
5
TOURNAMENTS: Fencing
WAYZATA PUBLIC SCHOOL DISTRICT
WAYZATA CENTRAL MIDDLE SCHOOL
MN_01
5
I so appreciate the professionalism and caring shown to my son by the refs and all YEL staff at the tournament. He is still learning how to take a loss with good sportsmanship, and your staff stayed positive with him, even when he was showing his frustration at losing. This is a very well run event. Thank you!
TOURNAMENTS: Fencing
WAYZATA PUBLIC SCHOOL DISTRICT
WAYZATA CENTRAL MIDDLE SCHOOL
MN_01
5
TOURNAMENTS: Fencing
WAYZATA PUBLIC SCHOOL DISTRICT
WAYZATA CENTRAL MIDDLE SCHOOL
MN_01
3
He really enjoys going to the tournaments. I just wish there were more electronic strips. My so. Won his 1st 3 matches, but lost his 4th. His 5th went to manual against a left hander facing away from the ref. Even the parents behind me from another school were commenting how the ref missed several key points that should have gone to my son to win the match. He got her again for match 6. It's just easier when it's not left up to a refs personal judgement. Other than that, he loves fencing and will definitely continue with it.
TOURNAMENTS: Fencing
WAYZATA PUBLIC SCHOOL DISTRICT
WAYZATA CENTRAL MIDDLE SCHOOL
MN_01
4
Please check the sword electric connection before any match because when my kids was acting it didn´t mark the points, the judge realized of it in the next match changing it but the tournament was done for the athlete who was using that defective sword. Anyways thanks for your time and organization, see you next tournament.
TOURNAMENTS: Fencing
WAYZATA PUBLIC SCHOOL DISTRICT
WAYZATA CENTRAL MIDDLE SCHOOL
MN_01
4
Only question I had was someone who finished lower than my child with same record received a Gold Medal and mine did not. I am just trying to understand how that is decided so I can help him set appropriate goals for the next time.
TOURNAMENTS: Fencing
WAYZATA PUBLIC SCHOOL DISTRICT
WAYZATA CENTRAL MIDDLE SCHOOL
MN_01
5
Sean and Bruce are our instructors. We love the instructors. They are knowledgeable, professional, dedicated, and really seem to love what they are doing. The only concern we have going forward is the skill level of the classrooms. Many of the students in foil are attending at their grade level, but that does not reflect their skill/experience level. More experienced students are not necessarily getting an opportunity to improve or hone their skills, in a class with a lot of beginner students. Just a suggestion for consideration, what about a ranking system? Our girls are also golfers and swimmers. In order to advance, they have to prove a predetermined competence level. Perhaps something like that could be done, in order to determine which classes are needed, based on skill level, (i.e.beginner, intermediate, advanced, etc).Other than that, we love YEL!
TOURNAMENTS: Fencing
WAYZATA PUBLIC SCHOOL DISTRICT
WAYZATA CENTRAL MIDDLE SCHOOL
MN_01
5
My son had a great time in the tournament and enjoyed the competition. Everything seemed to run pretty smoothly (once the power was on) and easily. I really liked that the judges my son had (he was mostly in lanes 1-3 in the morning) took the time to explain decisions and help the kids throughout the matches. The coaching received by the judges after the matches, as well as my son getting a quick tutorial from Ro after his third match, made the tournament feel less like a competition and more like a balanced learning atmosphere with competition involved.
LEGO
Parnassus Preparatory School
MN_01
4
Chess
Parnassus Preparatory School
MN_01
5
Chess
Cologne Academy
MN_01
5
Cohen really enjoys this club and looks forward to it every week:)
TOURNAMENTS: Fencing
WAYZATA PUBLIC SCHOOL DISTRICT
WAYZATA CENTRAL MIDDLE SCHOOL
MN_01
5
Sean and Bruce are our instructors. We love the instructors. They are knowledgeable, professional, dedicated, and really seem to love what they are doing. The only concern we have going forward is the skill level of the classrooms. Many of the students in foil are attending at their grade level, but that does not reflect their skill/experience level. More experienced students are not necessarily getting an opportunity to improve or hone their skills, in a class with a lot of beginner students. Just a suggestion for consideration, what about a ranking system? Our girls are also golfers and swimmers. In order to advance, they have to prove a predetermined competence level. Perhaps something like that could be done, in order to determine which classes are needed, based on skill level, (i.e.beginner, intermediate, advanced, etc).Other than that, we love YEL!
TOURNAMENTS: Fencing
WAYZATA PUBLIC SCHOOL DISTRICT
WAYZATA CENTRAL MIDDLE SCHOOL
MN_01
5
Sean and Bruce are our instructors. We love the instructors. They are knowledgeable, professional, dedicated, and really seem to love what they are doing. The only concern we have going forward is the skill level of the classrooms. Many of the students in foil are attending at their grade level, but that does not reflect their skill/experience level. More experienced students are not necessarily getting an opportunity to improve or hone their skills, in a class with a lot of beginner students. Just a suggestion for consideration, what about a ranking system? Our girls are also golfers and swimmers. In order to advance, they have to prove a predetermined competence level. Perhaps something like that could be done, in order to determine which classes are needed, based on skill level, (i.e.beginner, intermediate, advanced, etc).Other than that, we love YEL!
TOURNAMENTS: Fencing
WAYZATA PUBLIC SCHOOL DISTRICT
WAYZATA CENTRAL MIDDLE SCHOOL
MN_01
1
this is not her instructor!!! Her instructor is Christopher Kratoska. He is okay. Classes could involve more active fencing and focus on what is scored in competition.
Chess
Cologne Academy
MN_01
5
he was great with the kids!
Sports
Johnston Comm School District
Lawson Elementary School
IA_01
4
enjoying it so far - one class was cancelled so we aren't done yet
TOURNAMENTS: Fencing
WAYZATA PUBLIC SCHOOL DISTRICT
WAYZATA CENTRAL MIDDLE SCHOOL
MN_01
3.5
I understand being a ref for fencing is difficult especially for bouts without electric scoring. However, the lady ref on lane 9 in the morning missed several points for any fencer on her right. Due to the way the fencers shoulders are, she missed many points for most of the fencers on her right. Most of the time, the fencer on her left won by a large margin due to missed points. This was not due to right of way. She just kept missing the points. Also, if a fencer is given 3 warnings to stay in his field, the other fencer should get a point. My son lost his last bout for a gold score of 4-5 because the other fencer was given 3 chances to get back in his lane. I'm glad my son lost like a champion and understands you can't control the way refs call the points, but it is a bit discouraging to lose gold due to too many free chances for the opponent.
TOURNAMENTS: Fencing
WAYZATA PUBLIC SCHOOL DISTRICT
WAYZATA CENTRAL MIDDLE SCHOOL
MN_01
5
TOURNAMENTS: Fencing
WAYZATA PUBLIC SCHOOL DISTRICT
WAYZATA CENTRAL MIDDLE SCHOOL
MN_01
2
Need to make sure the equipment is working properly.
TOURNAMENTS: Fencing
WAYZATA PUBLIC SCHOOL DISTRICT
WAYZATA CENTRAL MIDDLE SCHOOL
MN_01
2
Need to make sure the equipment is working properly.
Sports
PRIOR LAKE-SAVAGE AREA SCHOOLS
JEFFERS POND ELEMENTARY
MN_01
1.5
My daughter did not enjoy this class. She is in kindergarten and with so many older boys she was very intimidated. I would have preferred to see drills or activitiescould separated by age/gender. She did not enjoy playing a game against the older, very aggressive boys. I did not see any encouragement from the instructor, the only thing I saw him say to my daughter was "to be more aggressive." We will not be signing up for this class again.
Chess
MINNETONKA PUBLIC SCHOOL DISTRICT
EXCELSIOR ELEMENTARY
MN_01
5
He was good with the kids. Very helpful.
Chess
MINNETONKA PUBLIC SCHOOL DISTRICT
MINNEWASHTA ELEMENTARY
MN_01
5
My son loved to go to chess and liked the teacher (he was very friendly with the kids.)
Chess
MINNETONKA PUBLIC SCHOOL DISTRICT
MINNEWASHTA ELEMENTARY
MN_01
4
LEGO
MINNETONKA PUBLIC SCHOOL DISTRICT
SCENIC HEIGHTS ELEMENTARY
MN_01
5
Chess
MINNETONKA PUBLIC SCHOOL DISTRICT
CLEAR SPRINGS ELEMENTARY
MN_01
5
Too many kids for one teacher to handle. I felt many of the children were disrespectful to teacher. Kids should help to pick up after they are done.
Chess
MINNETONKA PUBLIC SCHOOL DISTRICT
CLEAR SPRINGS ELEMENTARY
MN_01
4
Sports
PRIOR LAKE-SAVAGE AREA SCHOOLS
GRAINWOOD ELEMENTARY
MN_01
5
We thought Che was amazing with the kids and had such a fun relaxed attitude!
Sports
Cologne Academy
MN_01
5
The class was great, the instructor was great--my son loves the class!
Fencing
Johnston Comm School District
Summit Middle School
IA_01
5
Melanie did a great job working and teaching my boys.
Sports
PRIOR LAKE-SAVAGE AREA SCHOOLS
JEFFERS POND ELEMENTARY
MN_01
4
Fencing
Johnston Comm School District
Summit Middle School
IA_01
3.5
Fencing
Loveland Parks and Recreation
Chilson Recreation Center
CO_01
5
Robotics
Yinghua Academy
MN_01
5
The kids love, love, loved the class this term.
Sports
PRIOR LAKE-SAVAGE AREA SCHOOLS
JEFFERS POND ELEMENTARY
MN_01
5
Fencing
Loveland Parks and Recreation
Chilson Recreation Center
CO_01
5
John is a great instructor. He interacts with the children well. He is personable.
Fencing
Johnston Comm School District
Summit Middle School
IA_01
5
She was fantastic and my son really enjoyed working with her!
Sports
PRIOR LAKE-SAVAGE AREA SCHOOLS
GLENDALE ELEMENTARY
MN_01
4
My boys loved earning the cards. Not much talk on the soccer skills they were learning.
Sports
PRIOR LAKE-SAVAGE AREA SCHOOLS
WESTWOOD ELEMENTARY - Prior Lake
MN_01
5
My son loved getting the sports cards each week!
Chess
Annunciation
MN_01
5
My daughter thought he was a very nice coach! She enjoyed the spring session and was disappointed when it ended.
Sports
Johnston Comm School District
Beaver Creek Elem School
IA_01
0.5
No continuity of teachers in this class. Very disappointed.
Sports
Johnston Comm School District
Beaver Creek Elem School
IA_01
Don't recall this teacher at all.
Sports
PRIOR LAKE-SAVAGE AREA SCHOOLS
FIVE HAWKS ELEMENTARY
MN_01
5
Sports
PRIOR LAKE-SAVAGE AREA SCHOOLS
WESTWOOD ELEMENTARY - Prior Lake
MN_01
5
Sports
Cologne Academy
MN_01
5
My son has absolutely loved this after school class.
Fencing
ROCHESTER MONTESSORI
MN_02
5
Coach Wilkins is the reason my student takes Fencing. She respects and enjoys him and his teaching methods. I have been impressed with Coach's professionalism, his friendly, approachable demeanor and his positive attitude.If all your staff at YEL is like Coach Wilkins, no wonder why you're successful!
Fencing
ROCHESTER MONTESSORI
MN_02
5
Love your mentoring and leadership skills with the students. Our son loves to participate in fencing class! Spencer would have liked to attend the last competition but we didn't know about it until the day before -- and we must have missed the jersey ordering notice? When you share with the students the messages don't always go home. Perhaps an email notice to parents would be better.
Fencing
ROCHESTER MONTESSORI
MN_02
4.5
Sports
PRIOR LAKE-SAVAGE AREA SCHOOLS
GRAINWOOD ELEMENTARY
MN_01
5
I thought this guy was great.
Fencing
ROCHESTER MONTESSORI
MN_02
5
Thanks for the great Fencing sessions at RMS.
Sports
PRIOR LAKE-SAVAGE AREA SCHOOLS
GLENDALE ELEMENTARY
MN_01
4
academic Enrichment
ST. LOUIS PARK PUBLIC SCHOOL DIST.
PETER HOBART ELEMENTARY
MN_01
4
Sports
PRIOR LAKE-SAVAGE AREA SCHOOLS
FIVE HAWKS ELEMENTARY
MN_01
5
My daughter said she really enjoyed the class
LEGO
Norwalk Comm School District
Lakewood Elementary School
IA_01
5
My kids wish they could do it over the summer!
Fencing
PRIOR LAKE-SAVAGE AREA SCHOOLS
TWIN OAKS MIDDLE SCHOOL
MN_01
1
Too much talking and listening. Very little pracrice time. The last half of classes kids fenced maybe 7 minutes per class. You would get more playing time watching You Tube.
Fencing
PRIOR LAKE-SAVAGE AREA SCHOOLS
TWIN OAKS MIDDLE SCHOOL
MN_01
4
Fencing
PRIOR LAKE-SAVAGE AREA SCHOOLS
TWIN OAKS MIDDLE SCHOOL
MN_01
4
My son really enjoyed the class and wants to attend in the fall. It would be nice to have another instructor/helper/parent volunteer to help teach technique and keep things moving with all the different skill levels we saw in this class. The fencing tournament was a huge hit, so it would be nice to have more time to incorporate more of that, somehow:) Thanks!!
Sports
PRIOR LAKE-SAVAGE AREA SCHOOLS
WESTWOOD ELEMENTARY - Prior Lake
MN_01
4
Class was good, sport was not my son's favorite.
Fencing
PRIOR LAKE-SAVAGE AREA SCHOOLS
TWIN OAKS MIDDLE SCHOOL
MN_01
5
Our son Nikhil loved this class and is interested in continuing fencing.
Fencing
Johnston Comm School District
Summit Middle School
IA_01
4
LEGO
Parnassus Preparatory School
MN_01
3
Kids were ok, they liked previous teacher (Mike) much better.
Chess
Parnassus Preparatory School
MN_01
5
They like his a lot
Fencing
PRIOR LAKE-SAVAGE AREA SCHOOLS
TWIN OAKS MIDDLE SCHOOL
MN_01
5
Great instructor. Keeps fencing fun. Understood our concerns from the tournament- we will continue to attend Chris's classes.
Sports
PRIOR LAKE-SAVAGE AREA SCHOOLS
JEFFERS POND ELEMENTARY
MN_01
3.5
I'm sorry for the delay in providing this feedback.  Ultimately, my daughter did enjoy the experience with the soccer program after school at Westwood.  I do feel like the advertising was misleading as to what this was.  We were expecting more of a soccer camp feel to this and it apparently was more of an after school-Kid's Co-type-child care.  That's fine.  It just wasn't clear from the flyer we received that this was going to be the case.  There were multiple instructors throughout the 4 weeks and I know my daughter really enjoyed the 2nd instructor and it was during that session that the focus truly was on skill building. Also, the communication wasn't great as I know that one family coming from another school couldn't even find the class on the last day and ended up going home as a result.
Sports
Johnston Comm School District
Beaver Creek Elem School
IA_01
5
Miles had a great time and would like to do track and field again.
Sports
Johnston Comm School District
Beaver Creek Elem School
IA_01
5
Fencing
ROCHESTER MONTESSORI
MN_02
5
We love Coach Wilkins and want more classes at RMS!
Chess - Summer Camp
Urbandale Comm School District
Urbandale High School
IA_01
5
Gabriel enjoyed this camp very much! He said he learned a lot and it was very helpful. Thank you for your time, patience and commitment for the kids.
Chess - Summer Camp
Urbandale Comm School District
Urbandale High School
IA_01
5
ABSOLUTELY WONDERFUL, BOTH OF MY KIDS ENJOYED HIS ENTHUSIASM AND EXPERTISE
Chess
Johnston Comm School District
Lawson Elementary School
IA_01
5
Robotics - Summer Camp
Loveland Parks and Recreation
Chilson Recreation Center
CO_01
5
This year was great! Last year, we were upset with YEL because we signed up for at school summer camps and they were canceled due to low enrollment and the refunds were very slow to process. You all redeemed yourselves this year. Thank you!
PreK - Summer Camp
ROSEVILLE PUBLIC SCHOOL DISTRICT
HARRIET ALEXANDER NATURE CENTER
MN_01
4.5
Chess - Summer Camp
Johnston Comm School District
Beaver Creek Elem School
IA_01
5
Chess - Summer Camp
Johnston Comm School District
Beaver Creek Elem School
IA_01
5
My son loves chess camp and "Coach Jim!" He's been talking about chess and playing chess non-stop ever since. He learned so much and had a blast!
Chess - Summer Camp
Johnston Comm School District
Beaver Creek Elem School
IA_01
5
Chess - Summer Camp
Johnston Comm School District
Beaver Creek Elem School
IA_01
5
Our child really liked this class. She had no experience prior and is enjoying playing
Chess
MINNETONKA PUBLIC SCHOOL DISTRICT
GROVELAND ELEMENTARY - Minnetonka
MN_01
4.5
Chess
MINNETONKA PUBLIC SCHOOL DISTRICT
GROVELAND ELEMENTARY - Minnetonka
MN_01
4.5
We had many instructors over the course of the year, the first one was not good at all (T.C.). Then he left, we got another teacher and it was all smooth sailing from there. The first guy was not good and yelled at students 2-3 used bad language (swearing). Subsequent teachers seemed more focused on teaching and employed a more consistent chess dollar system.
Chess
MINNETONKA PUBLIC SCHOOL DISTRICT
GROVELAND ELEMENTARY - Minnetonka
MN_01
5
My son loved it! Thank you!
Chess
MINNETONKA PUBLIC SCHOOL DISTRICT
MINNEWASHTA ELEMENTARY
MN_01
5
Electronics - Summer Camp
Veterans Memorial Community Center
MN_01
5
Electronics - Summer Camp
Veterans Memorial Community Center
MN_01
5
He was comfortable teaching and fun!
Electronics - Summer Camp
Veterans Memorial Community Center
MN_01
5
Chess
LAKEVILLE PUBLIC SCHOOL DISTRICT
CHERRY VIEW ELEMENTARY
MN_01
5
My kids love Mr. Ball!!
Electronics - Summer Camp
Veterans Memorial Community Center
MN_01
5
Carrie loved the class!
Robotics - Summer Camp
Urbandale Comm School District
Urbandale High School
IA_01
5
Fencing - Summer Camp
ANOKA-HENNEPIN SCHOOL DISTRICT
OAK VIEW MIDDLE
MN_01
4.5
6/30/2017cg- I duplicated this and kept it for the school. This record is for Heidi.Kaitlyn really liked the instructor, but it was one bully that made the classes unbearable. She only made it for the first 2 classes. Because of this kid, Nolan, she refused to go back. I witnesses a little when I came to pick her up on Tuesday and was extremely disappointed to find out that Nolan's father was there the entire time and did nothing. Katie said that the instructor tried to make him behave, but was having minimal affect. This situation was very disappointing.
STEM - Summer Camp with LEGO® Bricks
NORTHFIELD PUBLIC SCHOOL DISTRICT
SIBLEY ELEMENTARY - Northfield
MN_02
5
He Loves it! He has taken lego robotics several times and says this camp is better. He likes having no computers and says the building is more fun.
STEM - Summer Camp with LEGO® Bricks
NORTHFIELD PUBLIC SCHOOL DISTRICT
SIBLEY ELEMENTARY - Northfield
MN_02
5
Fencing - Summer Camp
HASTINGS PUBLIC SCHOOL DISTRICT
KENNEDY ELEMENTARY - Hastings
MN_01
4
He kind of gives a lot of information at one time so it's a bit difficult for the younger kids to remember everything. But my 7 year old loved it!
Fencing - Summer Camp
ANOKA-HENNEPIN SCHOOL DISTRICT
OAK VIEW MIDDLE
MN_01
5
Woderful class and awesome teacher
STEM - Summer Camp with LEGO® Bricks
Loveland Parks and Recreation
Chilson Recreation Center
CO_01
5
STEM - Summer Camp with LEGO® Bricks
NORTHFIELD PUBLIC SCHOOL DISTRICT
SIBLEY ELEMENTARY - Northfield
MN_02
5
Fencing - Summer Camp
HASTINGS PUBLIC SCHOOL DISTRICT
KENNEDY ELEMENTARY - Hastings
MN_01
4
Fencing - Summer Camp
ANOKA-HENNEPIN SCHOOL DISTRICT
OAK VIEW MIDDLE
MN_01
2.5
Kaitlyn really liked the instructor, but it was one bully that made the classes unbearable. She only made it for the first 2 classes. Because of this kid, Nolan, she refused to go back. I witnesses a little when I came to pick her up on Tuesday and was extremely disappointed to find out that Nolan's father was there the entire time and did nothing. Katie said that the instructor tried to make him behave, but was having minimal affect. This situation was very disappointing.
Chess - Summer Camp
ROCHESTER MONTESSORI
MN_02
5
Robotics - Summer Camp
Rosemount- Apple Valley- Eagan
FALCON RIDGE MIDDLE - Apple Valley
MN_01
4.5
Robotics - Summer Camp
Rosemount- Apple Valley- Eagan
FALCON RIDGE MIDDLE - Apple Valley
MN_01
5
Grayson had so much fun and couldn't wait to go back each day!
Robotics - Summer Camp
Rosemount- Apple Valley- Eagan
FALCON RIDGE MIDDLE - Apple Valley
MN_01
4.5
My son looked forward to going to camp each day and learned a ton about both the mechanics and programming of robots! Thanks, Kallie!
STEM - Summer Camp with LEGO® Bricks
Loveland Parks and Recreation
Chilson Recreation Center
CO_01
5
Tammy stimulated such excitement in the kids. I was impressed with the learning that went with the fun too.
Robotics - Summer Camp
Johnston Comm School District
Timber Ridge Elementary
IA_01
5
He loved going to this class! He had so much to tell me each day after the class was over about all the things they did!
Robotics - Summer Camp
Ankeny Comm School District
East Elementary - Ankeny
IA_01
4
He was so interested, he would have liked the class to be twice as long!
Robotics - Summer Camp
Johnston Comm School District
Timber Ridge Elementary
IA_01
5
Survey Winner - 17.06.01 (June 17)My son loved the class! Everyday he was very excited about what he accomplished and the instructor was great!
Chess - Summer Camp
WACONIA PUBLIC SCHOOL DISTRICT
BAYVIEW ELEMENTARY
MN_01
5
Robotics - Summer Camp
Johnston Comm School District
Timber Ridge Elementary
IA_01
4.5
Loved the class and instructor
Robotics - Summer Camp
Ankeny Comm School District
East Elementary - Ankeny
IA_01
5
Lisa was a great instructor. Very positive and encouraging! She was very knowledgeable and answered questions we had for continuing this course of learning at home. Matthew loved the class!
Robotics - Summer Camp
Rosemount- Apple Valley- Eagan
FALCON RIDGE MIDDLE - Apple Valley
MN_01
5
Kallie was an excellent instructor. My son got a lot out of this class and was very excited to attend each day. I think he hit it off with Kallie on day one!
Robotics - Summer Camp
Ankeny Comm School District
East Elementary - Ankeny
IA_01
5
Survey winner 17.07.01 (July 17)- My child loved the class. I greatly appreciate the call since I didn't put our nanny on the pick up list! Since I wasn't at the presentation is there a group she can join on Robotics.
Robotics - Summer Camp
Rosemount- Apple Valley- Eagan
FALCON RIDGE MIDDLE - Apple Valley
MN_01
5
Chess - Summer Camp
ROCHESTER MONTESSORI
MN_02
5
Robotics - Summer Camp
Johnston Comm School District
Timber Ridge Elementary
IA_01
5
We loved her enthusiasm and interaction with the kids. She was wonderful!
Fencing - Summer Camp
HASTINGS PUBLIC SCHOOL DISTRICT
KENNEDY ELEMENTARY - Hastings
MN_01
5
My son has taken Fencing from this instructor several times and really enjoys it! Mark likes it that Bruce teaches responsibility and respect. Keep having this class and Mark will keep taking it! Would love to see longer timeframe and an advanced class. Thank you.
Sewing - Summer Camp
PRIOR LAKE-SAVAGE AREA SCHOOLS
TWIN OAKS MIDDLE SCHOOL
MN_01
5
Our daughter loved the class and I couldn't have asked for a better instructor!
Rocketry - Summer Camp
Rosemount- Apple Valley- Eagan
FALCON RIDGE MIDDLE - Apple Valley
MN_01
5
My children loved Garrett and the class. They learned a lot, were super excited about the rockets they built, and appreciated having the outdoor play time.
Youth Enrichment League
MN_01
5
A number 1
Youth Enrichment League
MN_01
5
Wonderful
Youth Enrichment League
MN_01
5
Excellent
Sewing - Summer Camp
PRIOR LAKE-SAVAGE AREA SCHOOLS
TWIN OAKS MIDDLE SCHOOL
MN_01
5
She loved this class and was so happy to show her work at the end in the fashion show.
STEM - Summer Camp with LEGO® Bricks
MANKATO PUBLIC SCHOOL DISTRICT
LINCOLN COMMUNITY CENTER/ECFE - Mankato
MN_01
2
My child was one of two girls. After the first day of not being able to work with the other girl, both girls were convinced they did not want to go back. We asked for them to be able to work together on day two (I know it is important for kids to be able to work with anyone, but at 8 years old, my goal is just to keep these girls enjoying Legos and Math). They were separated again on Thursday, and it was a struggle to get her there on Friday. She really enjoyed the class last year, and was excited to find another girls who would attend with her, but she doesn't think she will do it again next year. I would love to see more girls involved.
STEM - Summer Camp with LEGO® Bricks
MANKATO PUBLIC SCHOOL DISTRICT
LINCOLN COMMUNITY CENTER/ECFE - Mankato
MN_01
4
STEM - Summer Camp with LEGO® Bricks
MANKATO PUBLIC SCHOOL DISTRICT
LINCOLN COMMUNITY CENTER/ECFE - Mankato
MN_01
4
STEM - Summer Camp with LEGO® Bricks
MANKATO PUBLIC SCHOOL DISTRICT
LINCOLN COMMUNITY CENTER/ECFE - Mankato
MN_01
3.5
STEM - Summer Camp with LEGO® Bricks
MANKATO PUBLIC SCHOOL DISTRICT
LINCOLN COMMUNITY CENTER/ECFE - Mankato
MN_01
5
STEM - Summer Camp with LEGO® Bricks
MANKATO PUBLIC SCHOOL DISTRICT
LINCOLN COMMUNITY CENTER/ECFE - Mankato
MN_01
1.5
My child didn't enjoy the teacher. He didn't seem to have much experience working with kids--not a good fit for leading a kids' summer activity. I wouldn't enroll my child in this activity again.
Fencing
PRIOR LAKE-SAVAGE AREA SCHOOLS
TWIN OAKS MIDDLE SCHOOL
MN_01
5
5- My daughter enjoys fencing. She likes that she learns and has fun at the same time. The last few classes they did an "in class" tourney, she really enjoyed that. And was proud of where she finished. He really tried to give every child attention throughout the classes. We are excited for her to learn and grow with the sport.
STEM - Summer Camp with LEGO® Bricks
MANKATO PUBLIC SCHOOL DISTRICT
LINCOLN COMMUNITY CENTER/ECFE - Mankato
MN_01
5
My son had so much fun and really enjoyed Charlie. Great course!
Rocketry - Summer Camp
WHITE BEAR LAKE SCHOOL DISTRICT
ONEKA ELEMENTARY SCHOOL
MN_01
5
He loved it and looked forward to it every day. He's been excitedly telling everyone what he's been doing this week. Thank you!!
Rocketry - Summer Camp
NORTHFIELD PUBLIC SCHOOL DISTRICT
SIBLEY ELEMENTARY - Northfield
MN_02
4
Good class overall; interesting rockets. He loved the gunpowder! Not sure how much was learned but was enjoyable and experiential.
STEM - Summer Camp with LEGO® Bricks
ALEXANDRIA PUBLIC SCHOOL DISTRICT
DISCOVERY JUNIOR HIGH
MN_01
4.5
Rocketry - Summer Camp
NORTHFIELD PUBLIC SCHOOL DISTRICT
SIBLEY ELEMENTARY - Northfield
MN_02
5
He loves the class!
Fencing - Summer Camp
ALEXANDRIA PUBLIC SCHOOL DISTRICT
DISCOVERY JUNIOR HIGH
MN_01
4.5
She loved it and had a ton of fun! Her sister wants to join her next year if it is offered again.
STEM - Summer Camp with LEGO® Bricks
ALEXANDRIA PUBLIC SCHOOL DISTRICT
DISCOVERY JUNIOR HIGH
MN_01
4.5
She really enjoyed this class and the hands on experience.
Fencing - Summer Camp
ST. ANTHONY-NEW BRIGHTON SCHOOLS
ST. ANTHONY/NEW BRIGHTON COMMUNITY CENTER
MN_01
4.5
please offer fencing in St Anthony in the fall!!!!
Fencing - Summer Camp
SOUTH WASHINGTON COUNTY SCHOOL DIST
DISTRICT PROGRAM CENTER
MN_01
5
My daughter really liked how this class was so active!
Fencing - Summer Camp
SOUTH WASHINGTON COUNTY SCHOOL DIST
DISTRICT PROGRAM CENTER
MN_01
5
A very good teacher! My son has enjoyed this class very much. The teacher has done a good job of making the kids feel safe and comfortable in this class. This is not an easy thing to accomplish for my child.
Fencing - Summer Camp
SOUTH WASHINGTON COUNTY SCHOOL DIST
DISTRICT PROGRAM CENTER
MN_01
3
Fencing - Summer Camp
EDEN PRAIRIE PUBLIC SCHOOL DISTRICT
OAK POINT/EAGLE HEIGHTS SPAN IMMERSION
MN_01
5
Sean is a great coach! My son left camp every day telling me what a fun time he had.
Fencing - Summer Camp
EDEN PRAIRIE PUBLIC SCHOOL DISTRICT
OAK POINT/EAGLE HEIGHTS SPAN IMMERSION
MN_01
5
Great teacher- can't believe how much my daughter learned in 4 days as a beginner!
Fencing - Summer Camp
EDEN PRAIRIE PUBLIC SCHOOL DISTRICT
OAK POINT/EAGLE HEIGHTS SPAN IMMERSION
MN_01
5
Great instructor, a nice way with the kids. Sad to hear he is taking on an new position and hope you can get another great fencing instructor in this school year.
Sports
GLENCOE-SILVER LAKE SCHOOL DISTRICT
PANTHER FIELD HOUSE
MN_01
5
My son really enjoyed the track camp and said the coach was very nice. Thank you for making it fun.
Fencing - Summer Camp
ST. ANTHONY-NEW BRIGHTON SCHOOLS
ST. ANTHONY/NEW BRIGHTON COMMUNITY CENTER
MN_01
5
Both of my kids really enjoyed fencing! I wish you offered it more frequently in St. Anthony Village!
STEM - Summer Camp with LEGO® Bricks
ALEXANDRIA PUBLIC SCHOOL DISTRICT
DISCOVERY JUNIOR HIGH
MN_01
5
Heidi was incredible with the kids and an incredible instructor. We will definitely be participating in more YEL classes! Thank you for a great experience!
Fencing - Summer Camp
ALEXANDRIA PUBLIC SCHOOL DISTRICT
DISCOVERY JUNIOR HIGH
MN_01
5
Fencing was awesome. My 12 year old could not wait everyday until class. He said this is what he has always dreamed of doing! Heidi is amazing and we are now looking to find a fencing group that he can participate and grow in year round. We would have never done that if it weren't for this class! Thank you!
Fencing - Summer Camp
SOUTH WASHINGTON COUNTY SCHOOL DIST
DISTRICT PROGRAM CENTER
MN_01
5
I didn't see any communication before class started suggesting long pants and bring a snack. My son loved this class!
Electronics - Summer Camp
Rosemount- Apple Valley- Eagan
FALCON RIDGE MIDDLE - Apple Valley
MN_01
5
My child loved this class. He really enjoyed making the solar car-carries it everywhere we go! The instructor is awesome. Greets the adults dropping off and at pick up. Called my son by first name even on day one. He provided indoor and outdoor activities, encouraged teamwork and the importance of cleaning up at the end of the day. Great camp and we will continue to seek YEL classes in the future.
Fencing - Summer Camp
EDEN PRAIRIE PUBLIC SCHOOL DISTRICT
OAK POINT/EAGLE HEIGHTS SPAN IMMERSION
MN_01
5
PreK - Summer Camp
ANOKA-HENNEPIN SCHOOL DISTRICT
OAK VIEW MIDDLE
MN_01
4
Sewing - Summer Camp
OWATONNA PUBLIC SCHOOL DISTRICT
ROOSEVELT COMMUNITY SCHOOL - Owatonna
MN_02
4
Naomi was nice and provided good tips to remember techniques. There were fewer design options than anticipated.
Sewing - Summer Camp
OWATONNA PUBLIC SCHOOL DISTRICT
ROOSEVELT COMMUNITY SCHOOL - Owatonna
MN_02
5
My daughter had a great time!
STEM - Summer Camp with LEGO® Bricks
Ankeny Comm School District
East Elementary - Ankeny
IA_01
5
STEM - Summer Camp with LEGO® Bricks
Ankeny Comm School District
East Elementary - Ankeny
IA_01
4
STEM - Summer Camp with LEGO® Bricks
Ankeny Comm School District
East Elementary - Ankeny
IA_01
5
My son enjoyed everything about this.
Electronics - Summer Camp
Rosemount- Apple Valley- Eagan
FALCON RIDGE MIDDLE - Apple Valley
MN_01
5
Sewing - Summer Camp
OWATONNA PUBLIC SCHOOL DISTRICT
ROOSEVELT COMMUNITY SCHOOL - Owatonna
MN_02
5
Abby loved your class. She has tried sewing on her own so this gave her a fun way to learn the basics. Thanks so much.
STEM - Summer Camp with LEGO® Bricks
ALEXANDRIA PUBLIC SCHOOL DISTRICT
DISCOVERY JUNIOR HIGH
MN_01
3.5
William had a great time. Only would have asked that when he got upset about the motor to let me know. I wasn't sure why he was upset and took a bit to get it out of him. Would love to see this in the winter. Also possibly for them to bring home a small lego set vs. a pin.
STEM - Summer Camp with LEGO® Bricks
ALEXANDRIA PUBLIC SCHOOL DISTRICT
DISCOVERY JUNIOR HIGH
MN_01
4
Wish had longer time to build each project and more choices for projects.
STEM - Summer Camp with LEGO® Bricks
ALEXANDRIA PUBLIC SCHOOL DISTRICT
DISCOVERY JUNIOR HIGH
MN_01
4
Wish had longer time to build each project and more choices for projects.
Sewing - Summer Camp
THOMPSON R2-J
BIG THOMPSON ELEMENTARY SCHOOL
CO_01
5
Fencing - Summer Camp
SOUTH WASHINGTON COUNTY SCHOOL DIST
DISTRICT PROGRAM CENTER
MN_01
5
Fencing - Summer Camp
BYRON PUBLIC SCHOOL DISTRICT
BYRON ELEMENTARY
MN_02
5
My son said, "I loved it! I liked doing 'King of the Hill' and the small class size. We learned a lot about right-of-way. I liked the snack break and watching fencing videos to learn new strategies. Coach is fun to work with."
Sports
BYRON PUBLIC SCHOOL DISTRICT
BYRON ELEMENTARY
MN_02
4.5
Sports
BYRON PUBLIC SCHOOL DISTRICT
BYRON ELEMENTARY
MN_02
5
My daughter very much enjoyed this class! Coach Wilkins was excellent!
Chess - Summer Camp
NORTHFIELD PUBLIC SCHOOL DISTRICT
SIBLEY ELEMENTARY - Northfield
MN_02
5
What a GREAT class! My child had a great time! And they even got prizes, which was completely unexpected! We will definitely do this camp again!
Sports
SOUTH WASHINGTON COUNTY SCHOOL DIST
LAKE JUNIOR HIGH
MN_01
5
It was really great! He was very organized and kept the kids motivated. It was nice to see something unique offered.
Fencing - Summer Camp
WAYZATA PUBLIC SCHOOL DISTRICT
MEADOW RIDGE ELEMENTARY
MN_01
5
Wonderful!
Sports
SOUTH WASHINGTON COUNTY SCHOOL DIST
LAKE JUNIOR HIGH
MN_01
5
Five - My daughter loves the camp, and of course the prizes. The coach is doing an excellent job.
Rocketry - Summer Camp
WAYZATA PUBLIC SCHOOL DISTRICT
MEADOW RIDGE ELEMENTARY
MN_01
5
Fencing - Summer Camp
MINNEAPOLIS
HALE ELEMENTARY
MN_01
5
My son found the class to be a great balance between learning, competing, and playing. It was great, and Heidi was excellent.
Chess - Summer Camp
NORTHFIELD PUBLIC SCHOOL DISTRICT
SIBLEY ELEMENTARY - Northfield
MN_02
5
Evy loved working with Coach Ian. He was very patient, relaxed, knowledge, and kind. Every evening Evy wanted to play with me to practice. She even taught me some moves when I was confused. She had not done this before Coach Ian's camp. She is excited about chess and can't wait to attend next year. Thank you so much for challenging and inspiring our daughter.
Fencing - Summer Camp
BYRON PUBLIC SCHOOL DISTRICT
BYRON ELEMENTARY
MN_02
5
Always a pleasure! He is patient and kind and motivates the kids to do their best every day.
Robotics - Summer Camp
MANKATO PUBLIC SCHOOL DISTRICT
PRAIRIE WINDS MIDDLE SCHOOL
MN_01
4
Our son enjoyed the class. There were times that he wished the class was a little more focused (evidently the discussion got off topic easily), but otherwise it was great.
Woodworking - Summer Camp
LAKEVILLE PUBLIC SCHOOL DISTRICT
CENTURY MIDDLE SCHOOL
MN_01
5
STEM - Summer Camp with LEGO® Bricks
Ankeny Comm School District
East Elementary - Ankeny
IA_01
5
Would be nice to have had a paper sent home telling what projects and concepts they were working on. We were not actually picking up or dropping off so didn't get the opportunity to go into class and see them working. He loved the class!
Fencing - Summer Camp
WAYZATA PUBLIC SCHOOL DISTRICT
MEADOW RIDGE ELEMENTARY
MN_01
5
My kids love every minute, they are learning new things!
Sewing - Summer Camp
ROCORI PUBLIC SCHOOL DISTRICT
ROCORI SENIOR HIGH
MN_01
5
Sports
SOUTH WASHINGTON COUNTY SCHOOL DIST
LAKE JUNIOR HIGH
MN_01
5
My daughter came out of this with so many positive things to say about Coach Jon. She had a fun week despite the heat and humidity. Please pass on my thanks to him for making the experience fun for the kids!
STEM - Summer Camp with LEGO® Bricks
OWATONNA PUBLIC SCHOOL DISTRICT
ROOSEVELT COMMUNITY SCHOOL - Owatonna
MN_02
5
My son enjoyed the class and the teacher. Price seemed a little high for the class.
Robotics - Summer Camp
MANKATO PUBLIC SCHOOL DISTRICT
PRAIRIE WINDS MIDDLE SCHOOL
MN_01
5
Noah was awesome and really nice. He has an excellent understanding of LEGO Robotics.
Sewing - Summer Camp
ROCORI PUBLIC SCHOOL DISTRICT
ROCORI SENIOR HIGH
MN_01
5
Sewing - Summer Camp
ROCORI PUBLIC SCHOOL DISTRICT
ROCORI SENIOR HIGH
MN_01
5
STEM - Summer Camp with LEGO® Bricks
OWATONNA PUBLIC SCHOOL DISTRICT
ROOSEVELT COMMUNITY SCHOOL - Owatonna
MN_02
3
My 8 year old daughter took the class. She thought it was fun & did enjoy it. I'm only going by what she told me & one thing she didn't like was they never had enough time to finish a project but for once. Then she said something about this instructor didn't let them use a laptop for programming & had to use papers when the LEGO class she took two weeks ago they used laptops. She loves programming & computers & LEGOs but she said if she had the chance to take the class again to not sign her up. I would have liked for them to start something then see it though to completion & not start 5 projects & never finish them. I'd rather she start & finish 1 than never finish any. Thanks.
Fencing - Summer Camp
WAYZATA PUBLIC SCHOOL DISTRICT
MEADOW RIDGE ELEMENTARY
MN_01
5
Sports
SOUTH WASHINGTON COUNTY SCHOOL DIST
LAKE JUNIOR HIGH
MN_01
5
My kids enjoyed every minute. I think more track and field events should be offered for summer camps. Every kid can find some event that they fall in live with and begin to conquer!
Woodworking - Summer Camp
LAKEVILLE PUBLIC SCHOOL DISTRICT
CENTURY MIDDLE SCHOOL
MN_01
5
It was really fun making our projects, and Mr. Pavel helped when we got off with cutting or we needed help. I loved it!!!! 🙂 abby
Sewing - Summer Camp
BLOOMINGTON PUBLIC SCHOOL DISTRICT
OLSON MIDDLE
MN_01
5
Eve loved class but felt intimated because she was the youngest & shortest. She will enroll again next year. She already wore her dress & purse.
Sewing - Summer Camp
BLOOMINGTON PUBLIC SCHOOL DISTRICT
OLSON MIDDLE
MN_01
5
Robotics - Summer Camp
Ankeny Comm School District
East Elementary - Ankeny
IA_01
4.5
Sewing - Summer Camp
Ankeny Comm School District
East Elementary - Ankeny
IA_01
4
Sewing - Summer Camp
Ankeny Comm School District
East Elementary - Ankeny
IA_01
5
This was my daughter's favorite camp and she has been to many various camps over the years. She loved Gretchen and she learned a lot in a week. We had to go to the fabric store to make more cover ups. She's hooked on sewing. So delighted, I have been trying to teach her and to get interested in sewing for years. Way to go Gretchen. It seemed Gretchen was very organized and patient with the kids also.
Rocketry - Summer Camp
Loveland Parks and Recreation
Chilson Recreation Center
CO_01
5
Fencing - Summer Camp
Rosemount- Apple Valley- Eagan
FALCON RIDGE MIDDLE - Apple Valley
MN_01
5
My son had a great time
Fencing - Summer Camp
Rosemount- Apple Valley- Eagan
FALCON RIDGE MIDDLE - Apple Valley
MN_01
4
My son enjoyed learning so much each day.
Fencing - Summer Camp
Rosemount- Apple Valley- Eagan
FALCON RIDGE MIDDLE - Apple Valley
MN_01
5
My daughter had an amazing time, enjoyed thebsparring, and even made a couple of new friends!
Rocketry - Summer Camp
Loveland Parks and Recreation
Chilson Recreation Center
CO_01
5
We've jut recently moved to Loveland a couple of weeks ago and this is the first class that our son Jonathan has been able to attend. He is very excited to tell us all he learned throughout the day and it's nice to know that we are leaving him in a safe and friendly environment. When asked, he says that he enjoys the hands on learning of Rocketry and that Tammy is very nice, patient, and helpful. Great Class!
Fencing - Summer Camp
Rosemount- Apple Valley- Eagan
FALCON RIDGE MIDDLE - Apple Valley
MN_01
4
The class was a bit large and the age range a bit too diverse, but overall my son had a good time.
Fencing - Summer Camp
Rosemount- Apple Valley- Eagan
FALCON RIDGE MIDDLE - Apple Valley
MN_01
2
We signed our son up to give him some exposure to fencing... we wanted to find out if this is a sport he might want to pursue further. He did not like it... because he likes to be active and not spend as much time listening to instruction. This does not have anything to do with the teacher. However, one feedback. We saw him assigned to a boy who was much bigger than him and we were not sure how the teams were assigned. That is more from a parent's view, not our son.
Fencing - Summer Camp
Rosemount- Apple Valley- Eagan
FALCON RIDGE MIDDLE - Apple Valley
MN_01
5
My son loved this class!
Fencing - Summer Camp
MINNEAPOLIS
HALE ELEMENTARY
MN_01
5
My son really enjoyed the class and wants to continue with fencing.
STEM - Summer Camp with LEGO® Bricks
DELANO PUBLIC SCHOOL DISTRICT
DELANO ELEMENTARY
MN_01
5
Ryan was very patient and encouraging with the kids. I loved that they not only created a project but could also work with them (i.e. Make them move, race them, etc)
STEM - Summer Camp with LEGO® Bricks
PRINCETON PUBLIC SCHOOL DISTRICT
PRINCETON MIDDLE
MN_01
5
5 stars!!! Heidi is a wonderful teacher! My son loves lego classes and I would like to see more offered! He has no interest in sports so this is his summer/after school activity!!! Wonderful class!!
STEM - Summer Camp with LEGO® Bricks
DELANO PUBLIC SCHOOL DISTRICT
DELANO ELEMENTARY
MN_01
5
Ryan did a great job. His attitude was encouraging and he was well organized.
Sewing - Summer Camp
MINNEAPOLIS
HALE ELEMENTARY
MN_01
5
I asked my girls how many stars they would rate out of 5 and they said 10!!
Chess - Summer Camp
WAYZATA PUBLIC SCHOOL DISTRICT
MEADOW RIDGE ELEMENTARY
MN_01
5
Excellent class !
Chess - Summer Camp
WAYZATA PUBLIC SCHOOL DISTRICT
MEADOW RIDGE ELEMENTARY
MN_01
5
My son loved the class, which surprised me because he did not know chess beforehand and I was afraid he would get frustrated. The chess "money" helped with the excitement.
Chess - Summer Camp
WAYZATA PUBLIC SCHOOL DISTRICT
MEADOW RIDGE ELEMENTARY
MN_01
5
Excellent instructor! Professional, encouraging and motivating.
Chess - Summer Camp
WAYZATA PUBLIC SCHOOL DISTRICT
MEADOW RIDGE ELEMENTARY
MN_01
5
STEM - Summer Camp with LEGO® Bricks
WAYZATA PUBLIC SCHOOL DISTRICT
MEADOW RIDGE ELEMENTARY
MN_01
4
Chess - Summer Camp
WAYZATA PUBLIC SCHOOL DISTRICT
MEADOW RIDGE ELEMENTARY
MN_01
5
Chess - Summer Camp
WAYZATA PUBLIC SCHOOL DISTRICT
MEADOW RIDGE ELEMENTARY
MN_01
5
Chess - Summer Camp
WAYZATA PUBLIC SCHOOL DISTRICT
MEADOW RIDGE ELEMENTARY
MN_01
4
Igor is good. His helpers really help with teaching the kids and they have been really good this year. Would be good to get a couple more?
Fencing - Summer Camp
ST. PETER PUBLIC SCHOOL DISTRICT
ST. PETER COMMUNITY EDUCATION CENTER
MN_01
5
Loved class, instructor is great. Enrolled last minute for another fencing camp next week.
Fencing - Summer Camp
ST. PETER PUBLIC SCHOOL DISTRICT
ST. PETER COMMUNITY EDUCATION CENTER
MN_01
5
Chess - Summer Camp
WAYZATA PUBLIC SCHOOL DISTRICT
MEADOW RIDGE ELEMENTARY
MN_01
5
Igor motivates my son. Connor loves going to chess and really looks up to his teacher. Thank you , Igor, for making this such a positive experience!
Fencing - Summer Camp
OWATONNA PUBLIC SCHOOL DISTRICT
OWATONNA JUNIOR HIGH
MN_02
5
5!!! Coach Wilkins is such a great guy! My son appreciates his calm demeanor and thorough explanations. Already looking forward to fencing this fall!
Fencing - Summer Camp
Johnston Comm School District
Summit Middle School
IA_01
5
Fencing - Summer Camp
Johnston Comm School District
Summit Middle School
IA_01
5
Fencing - Summer Camp
Johnston Comm School District
Summit Middle School
IA_01
4.5
I was very impressed with how much they learned in such a short period of time!
Fencing - Summer Camp
Johnston Comm School District
Summit Middle School
IA_01
5
My son loved learning about fencing
Sewing - Summer Camp
SHAKOPEE PUBLIC SCHOOL DISTRICT
SHAKOPEE WEST JUNIOR HIGH
MN_01
1
The class description said that three project would be created. Only one project was completed and there were only 3 sewing machines for 12 children. My daughter did not enjoy this class or the instructor.
STEM - Summer Camp with LEGO® Bricks
DELANO PUBLIC SCHOOL DISTRICT
DELANO ELEMENTARY
MN_01
5
Sewing - Summer Camp
NEW PRAGUE AREA SCHOOLS
EAGLE VIEW - New Prague
MN_01
5
Fencing - Summer Camp
OWATONNA PUBLIC SCHOOL DISTRICT
OWATONNA JUNIOR HIGH
MN_02
5
STEM - Summer Camp with LEGO® Bricks
WAYZATA PUBLIC SCHOOL DISTRICT
MEADOW RIDGE ELEMENTARY
MN_01
5
Fun class. Great teacher.
Fencing - Summer Camp
BYRON PUBLIC SCHOOL DISTRICT
BYRON ELEMENTARY
MN_02
5
Teddy enjoyed so much and thanks to you. He could have been scared and no fit in, but his first impression was amazing. Thank you.
Robotics - Summer Camp
MANKATO PUBLIC SCHOOL DISTRICT
PRAIRIE WINDS MIDDLE SCHOOL
MN_01
4
Fencing - Summer Camp
MOUNDS VIEW PUBLIC SCHOOL DISTRICT
IRONDALE SENIOR HIGH
MN_01
4.5
Bruce was a good teacher but could be very demanding of the kids almost expecting them to read his mind. But son loved learning about fencing.
Fencing - Summer Camp
Rosemount- Apple Valley- Eagan
FALCON RIDGE MIDDLE - Apple Valley
MN_01
4
Would have been 5 stars but he said younger kids goofed around and wasted time.
Youth Enrichment League
MN_01
5
Youth Enrichment League
MN_01
5
the teacher was miss s, she only had a helper a couple times and all the kids remember is that it was a woman
Youth Enrichment League
MN_01
5
Fencing - Summer Camp
BYRON PUBLIC SCHOOL DISTRICT
BYRON ELEMENTARY
MN_02
5
I think the atmosphere of respect and the amount of work the kids do makes a good learning environment, and I think the kids feel great about their accomplishments and progress. They have lots of fun, too!
Fencing - Summer Camp
EDEN PRAIRIE PUBLIC SCHOOL DISTRICT
OAK POINT/EAGLE HEIGHTS SPAN IMMERSION
MN_01
5
He loved it! He really liked putting on the mask and learning the proper moves.
Chess - Summer Camp
MINNETONKA PUBLIC SCHOOL DISTRICT
DEEPHAVEN
MN_01
5
Igor is an amazing teacher, and great chess player.
STEM - Summer Camp with LEGO® Bricks
Rosemount- Apple Valley- Eagan
FALCON RIDGE MIDDLE - Apple Valley
MN_01
5
Chess - Summer Camp
MINNETONKA PUBLIC SCHOOL DISTRICT
CLEAR SPRINGS ELEMENTARY
MN_01
4.5
Sewing - Summer Camp
POUDRE R-1
LOPEZ ELEMENTARY SCHOOL
CO_01
5
My son loved the class and Tammy. She made sure they loved the patterns and projects.
Robotics - Summer Camp
BLOOMINGTON PUBLIC SCHOOL DISTRICT
OLSON MIDDLE
MN_01
5
My son is really enjoying this class and looks forward to going!
Fencing - Summer Camp
MANKATO PUBLIC SCHOOL DISTRICT
LINCOLN COMMUNITY CENTER/ECFE - Mankato
MN_01
5
Brian is a wonderful instructor! The kids love him and he is great at getting the learning across to the students.
Fencing - Summer Camp
WACONIA PUBLIC SCHOOL DISTRICT
BAYVIEW ELEMENTARY
MN_01
5
My child was excited to attend camp each day. He enjoyed learning about the sport. I had limited interaction with the instructor. However, what I did see and heard from my child is that he was patient, knew how to engage young elementary age students (particularly boys), and made the sport fun. I could see my child being interested in continuing to be interested in the sport. Thank you for a good camp!
Sewing - Summer Camp
ROSEVILLE PUBLIC SCHOOL DISTRICT
ACORN PARK
MN_01
5
She really enjoyed the class!
Chess - Summer Camp
EDEN PRAIRIE PUBLIC SCHOOL DISTRICT
OAK POINT/EAGLE HEIGHTS SPAN IMMERSION
MN_01
5
My 10 year old likes it and will do chess next year. 6 year old seems less interested. How to draw attention for her since she has the first time to try it. 5 star
Chess - Summer Camp
EDEN PRAIRIE PUBLIC SCHOOL DISTRICT
OAK POINT/EAGLE HEIGHTS SPAN IMMERSION
MN_01
4
Fencing - Summer Camp
AUSTIN PUBLIC SCHOOL DISTRICT
AUSTIN SENIOR HIGH
MN_02
4.5
Fencing - Summer Camp
NORTHFIELD PUBLIC SCHOOL DISTRICT
NORTHFIELD MIDDLE
MN_02
5
Chess - Summer Camp
EDEN PRAIRIE PUBLIC SCHOOL DISTRICT
OAK POINT/EAGLE HEIGHTS SPAN IMMERSION
MN_01
5
5 stars top notch
Chess - Summer Camp
EDEN PRAIRIE PUBLIC SCHOOL DISTRICT
OAK POINT/EAGLE HEIGHTS SPAN IMMERSION
MN_01
5
5 stars excellent
Sewing - Summer Camp
NORTHFIELD PUBLIC SCHOOL DISTRICT
SIBLEY ELEMENTARY - Northfield
MN_02
5
She absolutely loved this class. The instructor was wonderful and patient. Thank you so much for a wonderful week.
Chess - Summer Camp
OWATONNA PUBLIC SCHOOL DISTRICT
ROOSEVELT COMMUNITY SCHOOL - Owatonna
MN_02
5
Heather said she had a great time...lots and lots of fun.
Fencing - Summer Camp
MANKATO PUBLIC SCHOOL DISTRICT
LINCOLN COMMUNITY CENTER/ECFE - Mankato
MN_01
5
Fencing - Summer Camp
NORTHFIELD PUBLIC SCHOOL DISTRICT
NORTHFIELD MIDDLE
MN_02
4
Fencing - Summer Camp
SHAKOPEE PUBLIC SCHOOL DISTRICT
SHAKOPEE WEST JUNIOR HIGH
MN_01
4
Bruce is great with the kids. He has positive advice. The kids enjoy fencing class with Coach. Thank you!
Chess - Summer Camp
EDEN PRAIRIE PUBLIC SCHOOL DISTRICT
OAK POINT/EAGLE HEIGHTS SPAN IMMERSION
MN_01
5
Chess - Summer Camp
EDEN PRAIRIE PUBLIC SCHOOL DISTRICT
OAK POINT/EAGLE HEIGHTS SPAN IMMERSION
MN_01
3
Chess - Summer Camp
Rosemount- Apple Valley- Eagan
FALCON RIDGE MIDDLE - Apple Valley
MN_01
2
My son, rated 1051, was started in the Cadet book that he has done three times in various YEL classes. When he asked for a different book, he had to complete the Cadet book yet again. After doing that, he arrived to class on Thursday and there was no book for him. He will not be attending YEL summer camp again. He was given no opportunity to learn and grow in chess.
Chess - Summer Camp
Rosemount- Apple Valley- Eagan
FALCON RIDGE MIDDLE - Apple Valley
MN_01
2
My son, rated 1051, was started in the Cadet book that he has done three times in various YEL classes. When he asked for a different book, he had to complete the Cadet book yet again. After doing that, he arrived to class on Thursday and there was no book for him. He will not be attending YEL summer camp again. He is given no opportunity to learn and grow in chess.
Sewing - Summer Camp
SOUTH WASHINGTON COUNTY SCHOOL DIST
LAKE JUNIOR HIGH
MN_01
4
Fencing - Summer Camp
MANKATO PUBLIC SCHOOL DISTRICT
LINCOLN COMMUNITY CENTER/ECFE - Mankato
MN_01
5
Great class and great instructor. Very patient, great teacher, has fun, is encouraging.
Fencing - Summer Camp
MANKATO PUBLIC SCHOOL DISTRICT
LINCOLN COMMUNITY CENTER/ECFE - Mankato
MN_01
4.5
He really enjoyed getting better at fencing and will do it again in the fall.
Woodworking - Summer Camp
MOUNDS VIEW PUBLIC SCHOOL DISTRICT
HIGHVIEW MIDDLE
MN_01
5
my son loved this class
Sewing - Summer Camp
SOUTH WASHINGTON COUNTY SCHOOL DIST
LAKE JUNIOR HIGH
MN_01
5
Woodworking - Summer Camp
MOUNDS VIEW PUBLIC SCHOOL DISTRICT
HIGHVIEW MIDDLE
MN_01
5
Sewing - Summer Camp
SOUTH WASHINGTON COUNTY SCHOOL DIST
LAKE JUNIOR HIGH
MN_01
2.5
Overall, I would like to say that my daughter learned valuable sewing techniques and gained an enthusiasm to learn more about sewing, however I am highly disappointed about one of the events of the class experience of my daughter.At the end of week fashion show, the teacher introduced the start of the fashion show, explained that the girls were going to show off their creations and then the girls wanted to to do a little dance that they created. She explained that it was the girls' idea and she had "no control over it". The fashion show continued and all the girls showed off their work. It was highly evident that a majority of the girls knew each other and formed a cliquey group. The dance was performed only by the clique. It was highly apparent that this group overtook the activities of this camp. This activity completely took focus away from the accomplishments of the other girls that did not participate and was not connected in ANY way to the curriculum of the camp for the week. This event truly made my daughter (and I would assume the other girls not in the clique's dance) feel excluded. After the fashion show, I had asked the teacher if all girls were invited to participate in this dance and I was told that all girls were invited, and yet some chose not to participate. Yet, separately I asked my daughter if the girls asked her to do the dance (she was not aware of my conversation with the teacher) and she told me no. Let's think about this even from an adult perspective....if you are begrudgingly asked to join an activity, wouldn't you also say no thanks?As a former classroom teacher to children of this age group (5th grade), it was so clear that the clique of girls was noninclusive. The teacher had it within her power to control the activities of the end-of-week presentation. She could have either said no altogether, or created parts that would include the girls (maybe announcing?) but most ideally would be to include an additional element about sewing that ALL girls could participate in - a skit? a demonstration? After all, this is the subject matter these girls were here to study and for which we, as parents, paid a lot of money for.
Chess - Summer Camp
Rosemount- Apple Valley- Eagan
FALCON RIDGE MIDDLE - Apple Valley
MN_01
5
Chess - Summer Camp
Rosemount- Apple Valley- Eagan
FALCON RIDGE MIDDLE - Apple Valley
MN_01
5
Fencing - Summer Camp
NORTHFIELD PUBLIC SCHOOL DISTRICT
NORTHFIELD MIDDLE
MN_02
5
My son really loved fencing. He thought the instructor was fantastic and he wishes there was more fencing available throughout the year.
Chess - Summer Camp
Rosemount- Apple Valley- Eagan
FALCON RIDGE MIDDLE - Apple Valley
MN_01
5
Inspirational, Knowledgeable, Positive, Encouraging. My grandson, Aidan, had a blast in class and learned a lot. He had a fabulous week. He would and still does quote Mr. Ball when he plays or talks about chess(ie special moves,etc).
Chess - Summer Camp
Rosemount- Apple Valley- Eagan
FALCON RIDGE MIDDLE - Apple Valley
MN_01
5
What a great team!
Chess - Summer Camp
Rosemount- Apple Valley- Eagan
FALCON RIDGE MIDDLE - Apple Valley
MN_01
5
Levi absolutely loves chess with Mr. Ball. He looked forward to his week of chess camp all summer and loves to take after school chess with Mr. Ball as well! Thanks Mr. Ball for being so great!
Chess - Summer Camp
Rosemount- Apple Valley- Eagan
FALCON RIDGE MIDDLE - Apple Valley
MN_01
5
Sewing - Summer Camp
NORTHFIELD PUBLIC SCHOOL DISTRICT
SIBLEY ELEMENTARY - Northfield
MN_02
5
Brooklyn absolutely loved the class and Naomi did a great job teaching from what Brooklyn shared with me. I am so thankful that there are activities for children that teach life basics to help them become well rounded people.
Chess - Summer Camp
Rosemount- Apple Valley- Eagan
FALCON RIDGE MIDDLE - Apple Valley
MN_01
4
My son didn't have him for his main instructor, but I had to give a rating in order to submit the form.
Chess - Summer Camp
Rosemount- Apple Valley- Eagan
FALCON RIDGE MIDDLE - Apple Valley
MN_01
4
My son liked that they used chess dollars as an incentive. He had hoped to play more chess games.
Sewing - Summer Camp
WHITE BEAR LAKE SCHOOL DISTRICT
CENTRAL MIDDLE SCHOOL - White Bear Lake
MN_01
3.5
My daughter commented that the sewing needles broke and that the teacher did not have any budget to buy additional sewing machine needles. By the end of class there were no working sewing machines.This response was emailed to Chet on 8/9/17:Thanks Chet – I appreciate your quick and sincere response.  I do not believe that there was a time when no sewing machines were working until Friday – the last day of class.  Up until that point, the needles broke frequently and the teacher replaced them.  It sounds like there was always at least one working machine, but definitely a hassle with broken needles. My daughter was able to complete all of her projects and she did very much enjoy the class.  Her messenger bag is so cute! Thanks again for your response and for taking action with this feedback!Sincerely, Michelle Michelle Nordberg | Lead Product Owner, Enterprise Content | ¤Target | +1 612 696 6217 (t) +1 612 308 0047 (m)   From: Chet Gunhus [mailto:chet@yelkids.com] Sent: Wednesday, August 09, 2017 10:07 AMTo: Michelle.Nordberg Subject: [EXTERNAL] Project Runway Survey Feedback Michelle, Thank you for your feedback regarding the Project Runway sewing camp and the broken sewing needles.  We are discussing the situation with the instructor as she didn't make us aware of it.  Had we known, we would have had replacement needles delivered to the class as soon as possible. Sorry the machines weren't working.   One question - did your daughter complete her projects?  We'd feel awful if they weren't completed. Thank you again for your feedback.  That is how we get better. Have a great day!
Robotics - Summer Camp
Johnston Comm School District
Summit Middle School
IA_01
3
The students worked in teams of 3. Olivia struggled with some of the concepts in programming since she was new to robotics. Sounds like the instructor did not do much to check in on the team dynamics. Her loud comments to Olivia as she was leaving was to stand up for herself when things were not going well. All other students were getting positive phrase. This was pretty effective at turning my daughter off from STEM.
Robotics - Summer Camp
ORONO PUBLIC SCHOOL DISTRICT
ORONO MIDDLE
MN_01
5
All Great!
Electronics - Summer Camp
ORONO PUBLIC SCHOOL DISTRICT
ORONO MIDDLE
MN_01
5
My son enjoyed the class, brought home some fun activities.
Rocketry - Summer Camp
ORONO PUBLIC SCHOOL DISTRICT
ORONO MIDDLE
MN_01
5
Brilliant instructor, my son told me it was his favorite camp so far!
Robotics - Summer Camp
Johnston Comm School District
Summit Middle School
IA_01
3
Actually, he enjoyed the concept of Robotics. But the older boys in his team did not allow him to touch anything or interfere the job.
Sports
LA CRESCENT-HOKAH SCHOOL DISTRICT
LA CRESCENT-HOKAH HIGH - MIDDLE SCHOOL
MN_02
5
My kids loved it! Out of all their summer activities this was both of their favorites
Sports
LA CRESCENT-HOKAH SCHOOL DISTRICT
LA CRESCENT-HOKAH HIGH - MIDDLE SCHOOL
MN_02
5
Needs to be more conscious of getting done on time.
Fencing - Summer Camp
LAKEVILLE PUBLIC SCHOOL DISTRICT
LAKEVIEW ELEMENTARY -Lakeville
MN_01
4
Good beginner class
STEM - Summer Camp with LEGO® Bricks
WILLMAR PUBLIC SCHOOL DISTRICT
JEFFERSON LEARNING CENTER - Willmar
MN_01
4
Robotics - Summer Camp
THOMPSON R2-J
BIG THOMPSON ELEMENTARY SCHOOL
CO_01
3
My son enjoys to go to the camp daily, hope to see a showcase at the end, it sums up nice what he did for the week. Also there was no interaction or info email prior to the start of the week, it is nice to hear what to expect..
Guitar and Music - Summer Camp
SOUTH WASHINGTON COUNTY SCHOOL DIST
LAKE JUNIOR HIGH
MN_01
5
Very kind, very helpful and a great overall instructor.
PreK - Summer Camp
EDEN PRAIRIE PUBLIC SCHOOL DISTRICT
OAK POINT/EAGLE HEIGHTS SPAN IMMERSION
MN_01
5
Very helpful and energetic ! Keep up the great work Ryan.
Robotics - Summer Camp
EDEN PRAIRIE PUBLIC SCHOOL DISTRICT
OAK POINT/EAGLE HEIGHTS SPAN IMMERSION
MN_01
4
Sports
LA CRESCENT-HOKAH SCHOOL DISTRICT
LA CRESCENT-HOKAH HIGH - MIDDLE SCHOOL
MN_02
5
Woodworking - Summer Camp
Rosemount- Apple Valley- Eagan
FALCON RIDGE MIDDLE - Apple Valley
MN_01
5
He did a great job with the kids. My son enjoyed the projects
STEM - Summer Camp with LEGO® Bricks
WILLMAR PUBLIC SCHOOL DISTRICT
JEFFERSON LEARNING CENTER - Willmar
MN_01
5
My son loved this class! He really enjoyed the teacher and the daily challenges.
Chess - Summer Camp
MANKATO PUBLIC SCHOOL DISTRICT
PRAIRIE WINDS MIDDLE SCHOOL
MN_01
5
This was my child's first time in chess class. He gained a lot of confidence in his game and was excited to go every morning.
Chess - Summer Camp
MANKATO PUBLIC SCHOOL DISTRICT
PRAIRIE WINDS MIDDLE SCHOOL
MN_01
5
My son really loves to learn more chess strategy. He even hangs around to talk chess with Brian after class.
Woodworking - Summer Camp
Rosemount- Apple Valley- Eagan
FALCON RIDGE MIDDLE - Apple Valley
MN_01
5
My son like this class and he would like to sign up again next year. He said that he had fun and he learned a lot. That's a pretty great review in my eyes!
Chess - Summer Camp
MANKATO PUBLIC SCHOOL DISTRICT
PRAIRIE WINDS MIDDLE SCHOOL
MN_01
5
Robotics - Summer Camp
Johnston Comm School District
Summit Middle School
IA_01
1.5
The class was fun When they got to the bonus sections the teacher almost seemed mad. The teacher was not helpful for our team. she seemed to help the other groups that didn't get as far She would just keep saying "you've almost got it" but wouldn't offer any help. this was very frustrating We really liked the challenge of the camp but would have preferred a more encouraging instructor. we would love it if there would be an even more challenging camp for 6-8th graders.
Guitar and Music - Summer Camp
SOUTH WASHINGTON COUNTY SCHOOL DIST
LAKE JUNIOR HIGH
MN_01
5
My daughter loved it!
Chess - Summer Camp
MANKATO PUBLIC SCHOOL DISTRICT
PRAIRIE WINDS MIDDLE SCHOOL
MN_01
5
Very educated on the subject, would go again.
STEM - Summer Camp with LEGO® Bricks
FARIBAULT PUBLIC SCHOOL DISTRICT
FARIBAULT EDUCATION CENTER
MN_02
5
My son loved this class and hoped having this similar class for this winter!
Chess - Summer Camp
PRIOR LAKE-SAVAGE AREA SCHOOLS
TWIN OAKS MIDDLE SCHOOL
MN_01
2.5
He was nice but didn't engage with my child much and didn't communicate what to do at class. I also had no communication about what happened at the class.
Fencing - Summer Camp
PRIOR LAKE-SAVAGE AREA SCHOOLS
TWIN OAKS MIDDLE SCHOOL
MN_01
4
Electronics - Summer Camp
Johnston Comm School District
Lawson Elementary School
IA_01
5
My son loved this class!! He also has been showing me at home things he learned and speaks highly of his teacher....he is hoping for more classes/camp this school year. He really enjoyed this class so much more than the Lego one.
Fencing - Summer Camp
PRIOR LAKE-SAVAGE AREA SCHOOLS
TWIN OAKS MIDDLE SCHOOL
MN_01
5
Engaging and fun; good behavior management skills
Chess - Summer Camp
PRIOR LAKE-SAVAGE AREA SCHOOLS
TWIN OAKS MIDDLE SCHOOL
MN_01
5
My daughter was the youngest in the class but she had a blast. The teacher was very willing to talk to me about ways to encourage her growth.
Electronics - Summer Camp
Johnston Comm School District
Lawson Elementary School
IA_01
4
Classes are very expensive. I had two children attending--would be nice if there was a discount for second kid.
Robotics - Summer Camp
Ankeny Comm School District
East Elementary - Ankeny
IA_01
4
Robotics - Summer Camp
Ankeny Comm School District
East Elementary - Ankeny
IA_01
5
Fencing - Summer Camp
Ankeny Comm School District
East Elementary - Ankeny
IA_01
4
Fencing - Summer Camp
Ankeny Comm School District
East Elementary - Ankeny
IA_01
4
Fencing - Summer Camp
Ankeny Comm School District
East Elementary - Ankeny
IA_01
3
I feel bad I didn't know the instructors names, both were very nice, they had a class of very busy boys and I felt they did their best to manage them
Fencing - Summer Camp
Ankeny Comm School District
East Elementary - Ankeny
IA_01
3
I feel bad I didn't know the instructors names, both were very nice, they had a class of very busy boys and I felt they did their best to manage them
Robotics - Summer Camp
Ankeny Comm School District
East Elementary - Ankeny
IA_01
4
Feedback from my child is that the teachers were fine, but for the number of kids in the class, more teachers would have been helpful. My child is 7 and very "mechanically minded" but it seemed that many of the computer projects were too difficult for his age - which caused frustration. Perhaps having more teachers to work with the kids would have helped them have a better experience.
Robotics - Summer Camp
Ankeny Comm School District
East Elementary - Ankeny
IA_01
4
Fencing - Summer Camp
PRIOR LAKE-SAVAGE AREA SCHOOLS
TWIN OAKS MIDDLE SCHOOL
MN_01
5
Rory loved it -- we'll be back in the fall. 🙂
Fencing - Summer Camp
Ankeny Comm School District
East Elementary - Ankeny
IA_01
4
Greyson enjoyed it and Brook did a great job.
Fencing - Summer Camp
Ankeny Comm School District
East Elementary - Ankeny
IA_01
4
Robotics - Summer Camp
Ankeny Comm School District
East Elementary - Ankeny
IA_01
4
Robotics - Summer Camp
Ankeny Comm School District
East Elementary - Ankeny
IA_01
5
My child said he was very knowledgeable.
Fencing - Summer Camp
Ankeny Comm School District
East Elementary - Ankeny
IA_01
5
Ben really enjoyed the camp and wants to continue this fall. He had nothing bad to say about either instructor
Fencing - Summer Camp
Ankeny Comm School District
East Elementary - Ankeny
IA_01
5
Robotics - Summer Camp
Ankeny Comm School District
East Elementary - Ankeny
IA_01
5
Did great helping my son!
Robotics - Summer Camp
Ankeny Comm School District
East Elementary - Ankeny
IA_01
5
Robotics - Summer Camp
Ankeny Comm School District
East Elementary - Ankeny
IA_01
5
Robotics - Summer Camp
Ankeny Comm School District
East Elementary - Ankeny
IA_01
5
Sewing - Summer Camp
SOUTH WASHINGTON COUNTY SCHOOL DIST
LAKE JUNIOR HIGH
MN_01
0.5
Not at all worth the money. Too much wasted time. Not 'finished' projects that fell apart when used/worn by child 🙁 won't do again and won't recommend to others.
Fencing - Summer Camp
PRIOR LAKE-SAVAGE AREA SCHOOLS
TWIN OAKS MIDDLE SCHOOL
MN_01
5
Fantastic instruction! coach chris was an amazing teacher with continuous use of praise coupled with re-instruction. What we always hope for in a coach. Way to go!!
Robotics - Summer Camp
Ankeny Comm School District
East Elementary - Ankeny
IA_01
5
Robotics - Summer Camp
Ankeny Comm School District
East Elementary - Ankeny
IA_01
5
Robotics - Summer Camp
BLOOMINGTON PUBLIC SCHOOL DISTRICT
OLSON MIDDLE
MN_01
2
The female instructor was good the beginning of the week. The young male had a hard time keeping control of the kids, he was too quiet and not engaging with the kids. There was too much down time. She was bored. Maybe have small side projects to work on. One student easily takes over group projects leaving others bored and feel like they are not contributing.
Chess - Summer Camp
ROBBINSDALE PUBLIC SCHOOL DISTRICT
ROBBINSDALE MIDDLE
MN_01
5
Nathan is an awesome instructor, he got in lot of enthusiasm and motivation and my kid learnt a lot from him.
Woodworking - Summer Camp
SOUTH WASHINGTON COUNTY SCHOOL DIST
DISTRICT PROGRAM CENTER
MN_01
5
Great teacher! My boys had a blast in his class!
Chess - Summer Camp
ROBBINSDALE PUBLIC SCHOOL DISTRICT
ROBBINSDALE MIDDLE
MN_01
5
Electronics - Summer Camp
Johnston Comm School District
Lawson Elementary School
IA_01
5
She was awesome. My son learned so much.
Chess - Summer Camp
ROBBINSDALE PUBLIC SCHOOL DISTRICT
ROBBINSDALE MIDDLE
MN_01
5
My son liked that he learned more about the game of chess
Guitar and Music - Summer Camp
ST. ANTHONY-NEW BRIGHTON SCHOOLS
WILSHIRE PARK ELEMENTARY
MN_01
5
Guitar and Music - Summer Camp
ST. ANTHONY-NEW BRIGHTON SCHOOLS
WILSHIRE PARK ELEMENTARY
MN_01
4
my son enjoyed a lot about the class and the instructor! And we as a parent also would like to encourage and continue him for next level class.
Electronics - Summer Camp
Johnston Comm School District
Lawson Elementary School
IA_01
5
Woodworking - Summer Camp
SOUTH WASHINGTON COUNTY SCHOOL DIST
DISTRICT PROGRAM CENTER
MN_01
5
My son loved this clasd
Guitar and Music - Summer Camp
ST. ANTHONY-NEW BRIGHTON SCHOOLS
WILSHIRE PARK ELEMENTARY
MN_01
5
Robotics - Summer Camp
Ankeny Comm School District
East Elementary - Ankeny
IA_01
5
Robotics - Summer Camp
Ankeny Comm School District
East Elementary - Ankeny
IA_01
5
Chess - Summer Camp
ROBBINSDALE PUBLIC SCHOOL DISTRICT
ROBBINSDALE MIDDLE
MN_01
5
This was my grandson' s third summer taking master chess and he loves it! Already anticipating the class next summer.
Chess - Summer Camp
ROBBINSDALE PUBLIC SCHOOL DISTRICT
ROBBINSDALE MIDDLE
MN_01
5
too many steps to follow here, but just wanted to let you know my son loved the chess class this week. It might be his favorite from the whole summer, based on how much he talked about it every daySurvey Winner August 2017
Robotics - Summer Camp
LAKEVILLE PUBLIC SCHOOL DISTRICT
KENWOOD TRAIL MIDDLE SCHOOL
MN_01
4.5
Children enjoyed, but was probably below the level of my son.
Robotics - Summer Camp
LAKEVILLE PUBLIC SCHOOL DISTRICT
KENWOOD TRAIL MIDDLE SCHOOL
MN_01
5
My child really enjoyed this Robotics camp. It was the right amount of fun and challenge. A very positive experience that makes him want to do more with robotics.
Guitar and Music - Summer Camp
ST. ANTHONY-NEW BRIGHTON SCHOOLS
WILSHIRE PARK ELEMENTARY
MN_01
5
Fencing - Summer Camp
LA CRESCENT-HOKAH SCHOOL DISTRICT
LA CRESCENT-HOKAH HIGH - MIDDLE SCHOOL
MN_02
5
My son absolutely LOVED this class. Not only did Kamau teach super fun skills for fencing he also taught leadership and goal setting within his lessons. If only this class was offered during the school year we would love to see more offerings from this coach. HIGHLY RECOMMEND for all.
Fencing - Summer Camp
LA CRESCENT-HOKAH SCHOOL DISTRICT
LA CRESCENT-HOKAH HIGH - MIDDLE SCHOOL
MN_02
5
The fencing class was wonderful!  My son loved it and learned a ton.  I wish we could bring it to LaCrescent more frequently than once or so a year.  Also, the coach was great!  He is definitely a 5 star teacher and mentor.  Not only was he great at coaching fencing, but he taught the kids about healthy eating, self confidence, exercise, etc.  He's really a great guy!
Fencing - Summer Camp
LA CRESCENT-HOKAH SCHOOL DISTRICT
LA CRESCENT-HOKAH HIGH - MIDDLE SCHOOL
MN_02
5
We have enjoyed this every summer & wish that you could come back more often!
Youth Enrichment League
MN_01
2.5
Youth Enrichment League
MN_01
5
Youth Enrichment League
MN_01
3
Youth Enrichment League
MN_01
3
Youth Enrichment League
MN_01
4.5
Youth Enrichment League
MN_01
4
Youth Enrichment League
MN_01
3.5
Seems dismiss ideas that are not his own or from Mike.
Youth Enrichment League
MN_01
5
She's the greatest.very quick and timely responses.
Youth Enrichment League
MN_01
3
Somewhat difficult to get a hold of when I needed supplies.difficult to speak with on occasion.
Youth Enrichment League
MN_01
5
Youth Enrichment League
MN_01
5
Youth Enrichment League
MN_01
5
Youth Enrichment League
MN_01
5
Chet is a great boss to work for, very encouraging!
Youth Enrichment League
MN_01
5
Krista is always friendly and quick to respond to questions!
Youth Enrichment League
MN_01
5
Chris is friendly and enthusiastic!
Youth Enrichment League
MN_01
4.5
goes out of the way to make sure teachers have what they need...creates a climate of conraderie
Youth Enrichment League
MN_01
5
On top of shedules and changes a great help for teachers with busy schedules!
Youth Enrichment League
MN_01
4.5
quick with supplies and good communicator about changes in materials
Fencing - Summer Camp
TWIN CITIES FENCING CLUB
MN_01
5
Straight forward and a good teacher
Fencing - Summer Camp
TWIN CITIES FENCING CLUB
MN_01
2.5
Seemed grumpy
Youth Enrichment League
MN_01
5
Youth Enrichment League
MN_01
5
Youth Enrichment League
MN_01
5
Fencing - Summer Camp
TWIN CITIES FENCING CLUB
MN_01
5
My son really enjoyed this camp and the instructors.
Fencing - Summer Camp
TWIN CITIES FENCING CLUB
MN_01
5
Fencing - Summer Camp
TWIN CITIES FENCING CLUB
MN_01
5
He's a wonderful coach with the kids at all skill levels. The kids felt like they really learned and improved their skills at this workshop. They really enjoyed the Coach. We hope there will be more of these classes in the future.
Fencing - Summer Camp
TWIN CITIES FENCING CLUB
MN_01
5
Bruce is a great fencing teacher and coach. He's a skilled professional, who connects well with the kids. He really helps them tune their finer points of fencing to improve their performance.
Chess - Summer Camp
ROBBINSDALE PUBLIC SCHOOL DISTRICT
ROBBINSDALE MIDDLE
MN_01
5
Thank you for working with Tim. He was very excited to receive the trophy this year - we wish he could continue next summer but biologically he is too old.
STEM - Summer Camp with LEGO® Bricks
EDEN PRAIRIE PUBLIC SCHOOL DISTRICT
OAK POINT/EAGLE HEIGHTS SPAN IMMERSION
MN_01
5
My child mentioned that he was always the last group to be taken out of the gym as his teacher was late each day. Otherwise, everything sounded great.
STEM - Summer Camp with LEGO® Bricks
FARIBAULT PUBLIC SCHOOL DISTRICT
FARIBAULT EDUCATION CENTER
MN_02
3.5
His favorite part was when they were able to add to their build at the end of class.
Guitar and Music - Summer Camp
ST. ANTHONY-NEW BRIGHTON SCHOOLS
WILSHIRE PARK ELEMENTARY
MN_01
4
Youth Enrichment League
MN_01
5
Youth Enrichment League
MN_01
5
Youth Enrichment League
MN_01
5
Fencing - Summer Camp
LAKEVILLE PUBLIC SCHOOL DISTRICT
LAKEVIEW ELEMENTARY -Lakeville
MN_01
5
My son had a ton of fun, liked everything about it. He learned a lot about a sport he couldn't learn in any other way. Bruce treated all students and parents with respect and was encouraging. Great experience all around.
Youth Enrichment League
MN_01
5
Youth Enrichment League
MN_01
5
Youth Enrichment League
MN_01
5
Youth Enrichment League
MN_01
5
Youth Enrichment League
MN_01
5
Youth Enrichment League
MN_01
4.5
Youth Enrichment League
MN_01
5
Youth Enrichment League
MN_01
5
Youth Enrichment League
MN_01
5
Youth Enrichment League
MN_01
5
Youth Enrichment League
MN_01
5
Youth Enrichment League
MN_01
5
Youth Enrichment League
MN_01
3
I can't really rate Chet as I don't have any contact. Sorry
Youth Enrichment League
MN_01
5
Youth Enrichment League
MN_01
5
Youth Enrichment League
MN_01
5
YEL is my favorite youth enrichment vendor. Chet is very professional and always responds to whatever we need. Knowing that I can count on YEL makes my job so much easier!
Youth Enrichment League
MN_01
5
Mike is very organized and great to work with. I appreciate all of his efforts to make sure everything runs smoothly in our district.
Youth Enrichment League
MN_01
5
Kelli is always friendly and helpful.
Youth Enrichment League
MN_01
5
very great at communicating and getting back to me while planning for classes
Youth Enrichment League
MN_01
5
Very great with communicating and planning for classes
Youth Enrichment League
MN_01
5
Always prompt replies to my emails- greatly appreciate it!
Youth Enrichment League
MN_01
5
Youth Enrichment League
MN_01
5
We have more contact with Kelli, however, on the occasions when I have connected with Mike he has been very helpful.
Youth Enrichment League
MN_01
5
Extremely helpful! I have always had a positive experience with Kelli. She has been great with follow up communication/class information etc.
Youth Enrichment League
MN_01
5
Youth Enrichment League
MN_01
5
Youth Enrichment League
MN_01
5
Youth Enrichment League
MN_01
5
Youth Enrichment League
MN_01
5
Youth Enrichment League
MN_01
5
Youth Enrichment League
MN_01
5
Replies quickly, very accommodating to our district needs.
Youth Enrichment League
MN_01
5
Replies quickly, very accommodating to our district needs.
Youth Enrichment League
MN_01
5
AWESOME!! Very easy to work with and has an eye for detail.
Youth Enrichment League
MN_01
5
Everyone's doing great. Easy to get a hold of any of you and you're always quick to call/email back if we have to leave a message. Great working with you guys!
Youth Enrichment League
MN_01
5
Youth Enrichment League
MN_01
5
Youth Enrichment League
MN_01
4.5
Youth Enrichment League
MN_01
5
Youth Enrichment League
MN_01
3.5
Electronics - Summer Camp
Urbandale Comm School District
Urbandale High School
IA_01
5
Cash loved this class! He came home every day and told us about everything he learned! He really loved learning about the electrical side of robotics.
Robotics - Summer Camp
Urbandale Comm School District
Urbandale High School
IA_01
5
Sewing - Summer Camp
Urbandale Comm School District
Urbandale High School
IA_01
5
Great learning experience. Time of day was very good
Fencing - Summer Camp
TWIN CITIES FENCING CLUB
MN_01
5
Fencing - Summer Camp
TWIN CITIES FENCING CLUB
MN_01
5
Sewing - Summer Camp
Urbandale Comm School District
Urbandale High School
IA_01
4
Robotics - Summer Camp
Urbandale Comm School District
Urbandale High School
IA_01
5
Sewing - Summer Camp
Urbandale Comm School District
Urbandale High School
IA_01
5
Fencing - Summer Camp
LA CRESCENT-HOKAH SCHOOL DISTRICT
LA CRESCENT-HOKAH HIGH - MIDDLE SCHOOL
MN_02
5
Mr Wilkins had a very positive message for these kids each day, as a parent I appreciate a respected mentor telling the student how important reading, studying, and working hard to be a good student and a good person counts in life. It's important to be kind to others at all stages of life. I was amazed how he able to keep this many kids focused and to call-out the ones starting to drift. He certainly has eyes on the back of his head, as well as a knack for mentoring kids. I'm hoping next year the class won't conflict with football. I was sorry to make Logan leave fencing, when he was learning more than just fencing but how to be a good person and to have pride in one actions, especially at this difficult age of being a pre-teen. Mr Wilkins dedication to youth and the sport of fencing did not go unnoticed. Thank you for all your hard work!
Chess - Summer Camp
LA CRESCENT-HOKAH SCHOOL DISTRICT
LA CRESCENT-HOKAH HIGH - MIDDLE SCHOOL
MN_02
5
Logan enjoyed learning to play chess because Mr Wilkins made the class so fun! He is very talented at making kids feel like they are smart and that they can do anything, if they work hard at it. The end of the week competition was greatly anticipated and Logan had great pride in receiving a chess medallion to wear. In fact, he has it hanging next to his bed, so he can look at it with pride each day. Thanks for being such a good mentor for Logan.
Fencing - Summer Camp
LA CRESCENT-HOKAH SCHOOL DISTRICT
LA CRESCENT-HOKAH HIGH - MIDDLE SCHOOL
MN_02
4.5
It would be nice to have an advanced fencing class for kids whom have taken the class in previous summers.
Chess - Summer Camp
LA CRESCENT-HOKAH SCHOOL DISTRICT
LA CRESCENT-HOKAH HIGH - MIDDLE SCHOOL
MN_02
5
My son really enjoyed it. It would have been nice to have earlier in the summer and then some planned time for kids to play throughout the summer.
Robotics - Summer Camp
Urbandale Comm School District
Urbandale High School
IA_01
5
Keira had a great time . and would like to do future classes
Guitar and Music - Summer Camp
ST. ANTHONY-NEW BRIGHTON SCHOOLS
WILSHIRE PARK ELEMENTARY
MN_01
4
My daughter enjoyed the class. She had a few bumps where she didn't quite understand what she was doing but once she had her "aha" moment, it all clicked! She would love to take again.
Sports
TRITON SCHOOL DISTRICT
TRITON ELEMENTARY
MN_02
5
Sports
KASSON-MANTORVILLE SCHOOL DIST.
KASSON-MANTORVILLE ELEMENTARY
MN_02
4
Wish there was a game to watch at some point.
Sports
KASSON-MANTORVILLE SCHOOL DIST.
KASSON-MANTORVILLE ELEMENTARY
MN_02
5
Child said: he didn't waste time, they got to play a lot of football. He have out football trading cards.
Sports
KASSON-MANTORVILLE SCHOOL DIST.
KASSON-MANTORVILLE ELEMENTARY
MN_02
4.5
Sports
OWATONNA PUBLIC SCHOOL DISTRICT
LINCOLN ELEMENTARY - Owatonna
MN_02
5
My son loves flag football! Thank you for coaching!
Fencing
Loveland Parks and Recreation
Chilson Recreation Center
CO_01
5
Fencing
Loveland Parks and Recreation
Chilson Recreation Center
CO_01
5
Wonderful class and coaching!my kiddo really enjoyed it. Thank you so much
Fencing
Loveland Parks and Recreation
Chilson Recreation Center
CO_01
4.5
Sports
OWATONNA PUBLIC SCHOOL DISTRICT
LINCOLN ELEMENTARY - Owatonna
MN_02
3.5
Child felt some students were favored. 4 weeks was not long enough.
Fencing
Loveland Parks and Recreation
Chilson Recreation Center
CO_01
3.5
Very personable and knowledgable teacher. But, he seems to have a favorite student from whom he allows dangerous behavior the boy throws his weapon when angry. And he he is always angry when he doesn't win
Fencing
Loveland Parks and Recreation
Chilson Recreation Center
CO_01
5
PreK LEGO
Loveland Parks and Recreation
Chilson Recreation Center
CO_01
5
I'm very happy to be able to fill out this survey and let you know how wonderful Laura is with the children. She is very patient, fun and energetic. I would definitely sign my son up for another class with Laura. The concept of this class is also wonderful. Combining engineering with legos is brilliant and my son has enjoyed this class immensely!
Fencing
Loveland Parks and Recreation
Chilson Recreation Center
CO_01
5
John is truly wonderful with all of the children in this class. My boys like and respect him.
Sports
OWATONNA PUBLIC SCHOOL DISTRICT
LINCOLN ELEMENTARY - Owatonna
MN_02
3.5
Sports
PRINCETON PUBLIC SCHOOL DISTRICT
PRINCETON INTERMEDIATE - Princeton
MN_01
5
My child did not enjoy the class, he enjoyed the instructor but wish they offered more of a "sport" like flag football instead of just feels like he was in gym class.
Chess
ST. VRAIN VALLEY RE 1J
EAGLE CREST ELEMENTARY SCHOOL
CO_01
4.5
I think Tristan enjoyed the class very much. His only "complaint" was that they had tests every session, but I could see how this may be necessary considering the game.
Sports
PRINCETON PUBLIC SCHOOL DISTRICT
PRINCETON INTERMEDIATE - Princeton
MN_01
5
5 / he did a great job when I was there to watch. The football cards after practice was a cool added bonus and incentive for the kids.
Sports
PRINCETON PUBLIC SCHOOL DISTRICT
PRINCETON INTERMEDIATE - Princeton
MN_01
2
Most of the time watching it seemed like the boys never got a chance to even throw the football they just ran around as the instructor threw it. One practice instructor was on his cell phone for a time. Son thought it was ok nothing exciting. Would have been nice to see the kids actually touch the ball more. Myself not over impressed at all. Felt like a waste of money to be honest.And thought it was flag football. Didn't even see the boys wearing flags just colored vests??? I will not be signing my son up for this again and will not recommend it either.
Chess
ST. VRAIN VALLEY RE 1J
EAGLE CREST ELEMENTARY SCHOOL
CO_01
5
It will be great to have one additional teacher to split the class into beginner and advanced.
STEM with LEGO® Bricks
ST. VRAIN VALLEY RE 1J
EAGLE CREST ELEMENTARY SCHOOL
CO_01
5
My little one had a great time. Can you start something similar for older kids using Lego Mindstrorms or something?
Sports
ZUMBROTA-MAZEPPA SCHOOL DISTRICT
ZUMBROTA-MAZEPPA PRIMARY (K-2)
MN_02
5
Sports
ZUMBROTA-MAZEPPA SCHOOL DISTRICT
ZUMBROTA-MAZEPPA PRIMARY (K-2)
MN_02
5
Sports
PRINCETON PUBLIC SCHOOL DISTRICT
PRINCETON INTERMEDIATE - Princeton
MN_01
4
The class has been going great but we could see value in having it be a 6 to 8 week class.
Sports
ZUMBROTA-MAZEPPA SCHOOL DISTRICT
ZUMBROTA-MAZEPPA PRIMARY (K-2)
MN_02
5
The time that Braydon was there he really enjoyed Ian as a coach.
Sports
ZUMBROTA-MAZEPPA SCHOOL DISTRICT
ZUMBROTA-MAZEPPA PRIMARY (K-2)
MN_02
5
Braydon really enjoyed Jacob Smith, a familiar face to him that really helped with Braydon's Anxiety.
Sports
PRINCETON PUBLIC SCHOOL DISTRICT
PRINCETON INTERMEDIATE - Princeton
MN_01
4
My son said he enjoyed the class and the coach.
Fencing
Loveland Parks and Recreation
Chilson Recreation Center
CO_01
5
John is great with the kids, very patient while at the same time holding them to high standards of behavior. We would love to have a class up in Fort Collins!
Sports
Cologne Academy
MN_01
5
My son loves the class and getting the sports cards every week.
Sports
Cologne Academy
MN_01
5
STEM with LEGO® Bricks
ANOKA-HENNEPIN SCHOOL DISTRICT
SAND CREEK ELEMENTARY
MN_01
3
We got to build cool legos but it was hard to understand how to do it sometimes. (1st grader)
STEM with LEGO® Bricks
MELROSE PUBLIC SCHOOL DISTRICT
MELROSE ELEMENTARY
MN_01
3
Sports
PRINCETON PUBLIC SCHOOL DISTRICT
SOUTH PRIMARY SCHOOL - Princeton
MN_01
5
It was especially thoughtful to give the football cards out at the end and kept conversation going about football and the different positions. They are young kids right after school-you have the perfect amount of patience for them!
STEM with LEGO® Bricks
MELROSE PUBLIC SCHOOL DISTRICT
MELROSE ELEMENTARY
MN_01
4
My child liked the project. He sad it was improved from other years. He said the teacher was nice.
Fencing
SHAKOPEE PUBLIC SCHOOL DISTRICT
JACKSON ELEMENTARY - Shakopee
MN_01
5
Fencing
SHAKOPEE PUBLIC SCHOOL DISTRICT
JACKSON ELEMENTARY - Shakopee
MN_01
0
Zero Stars, huge waste of time and money never to be repeated.
Sports
Cologne Academy
MN_01
4
STEM with LEGO® Bricks
ST. FRANCIS PUBLIC SCHOOL DISTRICT
ST. FRANCIS ELEMENTARY
MN_01
2
11/14/2017cg- Survey Winner for October 2017.I arrived early one day to visit with my son at this class. I was disappointed to see that they had a motor that did not work and only one headless person and various other missing pieces in thier kit. The teacher told them that kids at home had played with them and it was too hard to be sure all the pieces were there. There were less than 10 kids in that class when i was there and at least 5 or 6 of them were climbing on tables and screaming and running around. Nothing to do with the legos or building, just being out of control. This went on for about 20 minutes. I asked the teacher about the missing pieces and the motor that did not work in the kit he had and he said well they are really touchy so they may or may not work. I went early again the next week being that i was so disappointed the week before hoping to see something better and no it was not any better. in fact this time it was 20 minutes before class was to be over and he had them packing up already getting ready to leave. This class was not very long to begin with and ending it early wether it be because the teacher could not handle the kids or he wanted to leave is no excuse. I was very disappointed in this class.
STEM with LEGO® Bricks
ST. FRANCIS PUBLIC SCHOOL DISTRICT
ST. FRANCIS ELEMENTARY
MN_01
5
My son loved this class we both wish it was longer!
STEM with LEGO® Bricks
ST. FRANCIS PUBLIC SCHOOL DISTRICT
ST. FRANCIS ELEMENTARY
MN_01
5
Great class! My boys looked forward to it every week.
STEM with LEGO® Bricks
ST. FRANCIS PUBLIC SCHOOL DISTRICT
ST. FRANCIS ELEMENTARY
MN_01
5
My kids loved the class and want to take it again.
Fencing
SHAKOPEE PUBLIC SCHOOL DISTRICT
JACKSON ELEMENTARY - Shakopee
MN_01
5
Sports
PRINCETON PUBLIC SCHOOL DISTRICT
SOUTH PRIMARY SCHOOL - Princeton
MN_01
5
Nice, worked well with the kids.
STEM with LEGO® Bricks
ST. FRANCIS PUBLIC SCHOOL DISTRICT
ST. FRANCIS ELEMENTARY
MN_01
4
Had a great time and learned a lot, he just wished he could've built whatever he wanted, although that's not the point of the class. Over all great class!
Fencing
SHAKOPEE PUBLIC SCHOOL DISTRICT
JACKSON ELEMENTARY - Shakopee
MN_01
4
Nice job keeping the skill learning fun for the kids.
Sports
Cologne Academy
MN_01
5
STEM with LEGO® Bricks
ST. FRANCIS PUBLIC SCHOOL DISTRICT
ST. FRANCIS ELEMENTARY
MN_01
5
My son really enjoyed the class and was sad that it ended.
Sports
OWATONNA PUBLIC SCHOOL DISTRICT
LINCOLN ELEMENTARY - Owatonna
MN_02
5
STEM with LEGO® Bricks
ANOKA-HENNEPIN SCHOOL DISTRICT
SAND CREEK ELEMENTARY
MN_01
4
Sports
ST. CLOUD PUBLIC SCHOOL DISTRICT
KENNEDY COMMUNITY SCHOOL - St. Cloud
MN_01
5
soccer cards were a great idea & worked well as a reward for our son
Sports
ST. CLOUD PUBLIC SCHOOL DISTRICT
KENNEDY COMMUNITY SCHOOL - St. Cloud
MN_01
4.5
STEM with LEGO® Bricks
MELROSE PUBLIC SCHOOL DISTRICT
MELROSE ELEMENTARY
MN_01
5
Fencing
SHAKOPEE PUBLIC SCHOOL DISTRICT
JACKSON ELEMENTARY - Shakopee
MN_01
5
Coach Bruce is fantastic! My daughter had never fenced before and he did a great job keeping all the kids in the group engaged regardless of experience. She learned quickly and had a blast doing so. Coach Bruce is able to teach kids the rules and proper etiquette and hold them accountable for both while still making the class FUN! My daughter is so excited for the next session, and I'm sure much of this is because of her experience with Coach Bruce.
Sports
NEW PRAGUE AREA SCHOOLS
EAGLE VIEW - New Prague
MN_01
5
It could have been longer than four weeks
Sports
NEW PRAGUE AREA SCHOOLS
FALCON RIDGE - New Prague
MN_01
5
My son loved flag football! The instructor made it fun, with some competition but yet that wasn't the primary focus. He seemed to explain activities well and taught the kids a lot! 🙂
Sports
NEW PRAGUE AREA SCHOOLS
EAGLE VIEW - New Prague
MN_01
2
kids had trouble with nerf footballs in the windy outside conditions. Drills were nice, but needed to get through a lot of kids to take their turns, maybe have 3 or 4 groups.
Sports
NEW PRAGUE AREA SCHOOLS
EAGLE VIEW - New Prague
MN_01
5
My daughter LOVED this.
Sports
NEW PRAGUE AREA SCHOOLS
RAVEN STREAM ELEMENTARY
MN_01
4
My son enjoyed the class and was familiar with the instructor from a previous basketball class. Liked the smaller class size!
Sports
NEW PRAGUE AREA SCHOOLS
RAVEN STREAM ELEMENTARY
MN_01
5
Blake was very excited to go and enjoyed getting football cards from the coach.
Sports
NEW PRAGUE AREA SCHOOLS
FALCON RIDGE - New Prague
MN_01
5
Coach was well respected, treated each child the same and taught them a lot about the game. My son no longer shies away from the neighborhood kids when they play football.
Sports
NEW PRAGUE AREA SCHOOLS
FALCON RIDGE - New Prague
MN_01
5
Coach was well respected, treated each child the same and taught them a lot about the game. My son no longer shies away from the neighborhood kids when they play football.
Sports
NEW PRAGUE AREA SCHOOLS
EAGLE VIEW - New Prague
MN_01
5
We have done football camps with the highschool kids before but my son enjoyed this and learned so much! Mr. Spearman engaged my son and he actually learned more about the game! Thank you for this class. 5 stars!! The rating is messed up so I want to make sure you know.
Sports
NEW PRAGUE AREA SCHOOLS
FALCON RIDGE - New Prague
MN_01
5
My son really enjoyed him. He liked his coaching style and the extras that he did to motivate the kids with football cards.
Sports
NEW PRAGUE AREA SCHOOLS
EAGLE VIEW - New Prague
MN_01
5
My son looked forward to football each week and was further motivated by collecting sports card rewards for his efforts. Very pleased. Thank you, Coach!
Chess
PRIOR LAKE-SAVAGE AREA SCHOOLS
JEFFERS POND ELEMENTARY
MN_01
5
My boys really like the chess class so far.
STEM with LEGO® Bricks
PRINCETON PUBLIC SCHOOL DISTRICT
PRINCETON INTERMEDIATE - Princeton
MN_01
4.5
She really loved Miss Jess; however, frustrated with not accomplishing the Merry Go Round and wasn't sure how to.
Chess
EDEN PRAIRIE PUBLIC SCHOOL DISTRICT
CEDAR RIDGE ELEMENTARY
MN_01
5
My son loved it and I couldn't believe how much he learned so quickly!
STEM with LEGO® Bricks
BUFFALO-HANOVER-MONTROSE PUBLIC SCHOOL DISTRICT
DISCOVERY ELEMENTARY - Buffalo
MN_01
5
Kyler was so excited to attend every friday!
STEM with LEGO® Bricks
Annunciation
MN_01
5
Sports
PRINCETON PUBLIC SCHOOL DISTRICT
SOUTH PRIMARY SCHOOL - Princeton
MN_01
4
He liked the coach and activities. Actually only negative was wanted the class to last longer.
Fencing
LAKEVILLE PUBLIC SCHOOL DISTRICT
McGuire Middle School
MN_01
5
My son really enjoys learning fencing from Coach Bruce!
Fencing
LAKEVILLE PUBLIC SCHOOL DISTRICT
MCGUIRE MIDDLE SCHOOL
MN_01
5
Our son enjoyed the class very much. After the second or third class, he decided that he wants to enroll in the next session and continue to gain more experience in fencing. We like the location and the timing of the class, although it would be nice if the fee could be reduced a bit to be more comparable with the Saturday fencing league the instructor was promoting in the class. Thanks for offering the class and for considering the feedback!
Chess
ANOKA-HENNEPIN SCHOOL DISTRICT
SAND CREEK ELEMENTARY
MN_01
5
Our son didn't know any of the other kids and still enjoyed the class. He learned a lot of new things.
Chess
EDEN PRAIRIE PUBLIC SCHOOL DISTRICT
PRAIRIE VIEW ELEMENTARY
MN_01
5
Nice teacher
Fencing
LAKEVILLE PUBLIC SCHOOL DISTRICT
McGuire Middle School
MN_01
5
Fencing
Loveland Parks and Recreation
Chilson Recreation Center
CO_01
5
We love John. He is very knowledgeable and he listens and makes sure the kids have fun and learn
Fencing
LAKEVILLE PUBLIC SCHOOL DISTRICT
MCGUIRE MIDDLE SCHOOL
MN_01
5
Sports
ANOKA-HENNEPIN SCHOOL DISTRICT
CHAMPLIN-BROOKLYN PARK ACADEMY
MN_01
5
My boys loved having him as a coach.
Chess
EDEN PRAIRIE PUBLIC SCHOOL DISTRICT
CEDAR RIDGE ELEMENTARY
MN_01
5
Sports
ANOKA-HENNEPIN SCHOOL DISTRICT
OXBOW CREEK ELEMENTARY
MN_01
5
STEM with LEGO® Bricks
Annunciation
MN_01
4
My child likes to be a bit more creative with his LEGO construction whereas the class was very specific about following the steps exactly.
Sports
Johnston Comm School District
Horizon Elementary
IA_01
5
5
Sports
Johnston Comm School District
Lawson Elementary School
IA_01
5
STEM with LEGO® Bricks
Urbandale Comm School District
Valerius Elementary School
IA_01
5
STEM with LEGO® Bricks
Urbandale Comm School District
Webster Elementary - Urbandale
IA_01
5
Jacob loved the class and was bummed he missed the last session.
Robotics
BLOOMINGTON PUBLIC SCHOOL DISTRICT
POPLAR BRIDGE ELEMENTARY
MN_01
5
Great class. Very engaging and different each week. Definitely worthwhile.
Robotics
BLOOMINGTON PUBLIC SCHOOL DISTRICT
NORMANDALE HILLS ELEMENTARY
MN_01
5
My son LOVED this class, when is the next one??? 🙂
STEM with LEGO® Bricks
Urbandale Comm School District
Valerius Elementary School
IA_01
5
My daughter enjoyed this class. Michelle was enthusiastic and helpful when my daughter was having a sad afternoon, calling me to let me know what was going on.
Fencing
LAKEVILLE PUBLIC SCHOOL DISTRICT
MCGUIRE MIDDLE SCHOOL
MN_01
4.5
He always want to be signed up for the next session.
STEM with LEGO® Bricks
Urbandale Comm School District
Olmsted Elementary School
IA_01
5
Grant really enjoyed this class
Robotics
BLOOMINGTON PUBLIC SCHOOL DISTRICT
NORMANDALE HILLS ELEMENTARY
MN_01
5
My boys absolutely loved this class. Can't wait to sign up for another one.
STEM with LEGO® Bricks
Urbandale Comm School District
Karen Acres Elementary School
IA_01
5
My daughter really enjoyed this program. She looked forward to every Tuesday. She said the instructor was very kind and helpful.
Chess
RED WING PUBLIC SCHOOL DISTRICT
BURNSIDE ELEMENTARY
MN_02
4
Chess is way too expensive!! It used to be $12 for 6 sessions which is $2/session before your company took over and now it's over $12/session. I think you started at $60 for 6 sessions when you first took over. Last year it was $67 for 6 sessions and now this year it was $67 for 5 sessions. That is $13.40/hour. My son won't be doing chess again because the price per session keeps going up. I would rather get his friends together after school and have them play chess and buy them all pizza. If the price comes down to a reasonable price again or there are more sessions to attend, I will think about sending my son again but $13.40/hour is way too much when 9 year olds are playing each other. If you have any further questions, please call me at 612-859-1330. Thanks much! Crystal is great; price is too high.
Chess
RED WING PUBLIC SCHOOL DISTRICT
BURNSIDE ELEMENTARY
MN_02
2
She is OK! Per my 8 year oldies
Chess
RED WING PUBLIC SCHOOL DISTRICT
BURNSIDE ELEMENTARY
MN_02
5
Sports
Johnston Comm School District
Beaver Creek Elem School
IA_01
5
My daughter very much enjoyed soccer at Beaver Creek. We'd love for it to be offered again in the Spring!
STEM with LEGO® Bricks
Urbandale Comm School District
Webster Elementary - Urbandale
IA_01
5
STEM with LEGO® Bricks
Urbandale Comm School District
Valerius Elementary School
IA_01
5
Chess
SHAKOPEE PUBLIC SCHOOL DISTRICT
JACKSON ELEMENTARY - Shakopee
MN_01
4
My son has enrolled in many sessions of this class and really enjoys his time there. He has learned a lot about chess. There is a good balance of teaching and play time.
Robotics
BLOOMINGTON PUBLIC SCHOOL DISTRICT
NORMANDALE HILLS ELEMENTARY
MN_01
5
My son loved the class. He can't wait for the next class
Robotics
BLOOMINGTON PUBLIC SCHOOL DISTRICT
NORMANDALE HILLS ELEMENTARY
MN_01
4.5
Chess
EDEN PRAIRIE PUBLIC SCHOOL DISTRICT
EDEN LAKE ELEMENTARY
MN_01
5
Chess
EDEN PRAIRIE PUBLIC SCHOOL DISTRICT
EDEN LAKE ELEMENTARY
MN_01
5
Robotics
BLOOMINGTON PUBLIC SCHOOL DISTRICT
POPLAR BRIDGE ELEMENTARY
MN_01
5
She really like to make things move and build things with her friends.
PreK LEGO
Loveland Parks and Recreation
Chilson Recreation Center
CO_01
5
Class was amazing and Miss Laura was engaging, fun, and when preschool emotions ran high she was very empathetic. We would highly recommend this class and teacher.
PreK LEGO
Loveland Parks and Recreation
Chilson Recreation Center
CO_01
5
She is so great with the kids. Laura is very patient and very energetic!
Chess
EDEN PRAIRIE PUBLIC SCHOOL DISTRICT
EDEN LAKE ELEMENTARY
MN_01
4
Would have been nice to have some clarification as to what the "chess dollars" were for. Additionally, a "what's next" for parents at the end of the course would have been nice so I can keep the learning going with my child based on the work that the instructor put in.
Chess
EDEN PRAIRIE PUBLIC SCHOOL DISTRICT
EDEN LAKE ELEMENTARY
MN_01
5
STEM with LEGO® Bricks
ELK RIVER PUBLIC SCHOOL DISTRICT
TWIN LAKES ELEMENTARY
MN_01
5
My son loved this class! He said his only suggestion is that he wishes the class was longer in both time each night and weeks per session. He was bummed when it was done.
STEM with LEGO® Bricks
ELK RIVER PUBLIC SCHOOL DISTRICT
MEADOWVALE ELEMENTARY
MN_01
4
My son really enjoyed this class!! It would be nice as a parent to see what they create.
Sports
Johnston Comm School District
Beaver Creek Elem School
IA_01
3
Chess
RED WING PUBLIC SCHOOL DISTRICT
BURNSIDE ELEMENTARY
MN_02
3
She was fine, not much of a lesson or in-depth chess focus for older kids
STEM with LEGO® Bricks
Johnston Comm School District
Horizon Elementary
IA_01
5
STEM with LEGO® Bricks
Johnston Comm School District
Horizon Elementary
IA_01
5
STEM with LEGO® Bricks
ST. MICHAEL CATHOLIC SCHOOL
MN_01
5
Will there be more STEM classes this year at StMCS?? My child absolutely loved this class and was such a great fit! Thank you!
STEM with LEGO® Bricks
ST. MICHAEL CATHOLIC SCHOOL
MN_01
4.5
STEM with LEGO® Bricks
LE SUEUR-HENDERSON SCHOOL DISTRICT
St. Anne's - Le Sueur/Henderson
MN_01
5
My daughters absolutely LOVED this class and the positive teaching!
Chess
ST. LOUIS PARK PUBLIC SCHOOL DIST.
SUSAN LINDGREN ELEMENTARY
MN_01
5
Nathan is great with the kids - my son really enjoys chess and is passionate about it which I chalk up to Nathan's love of chess.
STEM with LEGO® Bricks
LE SUEUR-HENDERSON SCHOOL DISTRICT
St. Anne's - Le Sueur/Henderson
MN_01
5
My son enjoyed this class very much
Chess
ST. LOUIS PARK PUBLIC SCHOOL DIST.
SUSAN LINDGREN ELEMENTARY
MN_01
5
Our son enjoyed chess and looked forward to it every single Monday. He came home excited to try his new moves and tried to beat his parents, grandparents and anyone who would play him. It was amazing to see his progress from this summer when we simply taught him and after attending the class. He was focused and paid attention to overall strategy instead of just being on the offensive. (The teacher that he had though looks a bit different from this picture.)
STEM with LEGO® Bricks
ST. MICHAEL CATHOLIC SCHOOL
MN_01
5
He loved this class!
STEM with LEGO® Bricks
ELK RIVER PUBLIC SCHOOL DISTRICT
MARY QUEEN OF PEACE CATHOLIC SCHOOL
MN_01
5
Chess
ST. LOUIS PARK PUBLIC SCHOOL DIST.
SUSAN LINDGREN ELEMENTARY
MN_01
5
5 stars!! Both of my kids are doing chess this year and they both love it. They like to bring home what they have learned to challenge dad. Nathan does an amazing job keeping them all on task and encouraging the fun of chess!! Thank you!
Robotics
ST. MICHAEL CATHOLIC SCHOOL
MN_01
5
Thanks! The kids had a blast.
STEM with LEGO® Bricks
ANOKA-HENNEPIN SCHOOL DISTRICT
HOOVER ELEMENTARY-Anoka
MN_01
5
Did you mean to send this to me? I scheduled this class for my school. The kids seemed to like Jakob.
Chess
ST. LOUIS PARK PUBLIC SCHOOL DIST.
SUSAN LINDGREN ELEMENTARY
MN_01
5
My son really enjoyed the session. He is learning a lot and he enjoys the "chess bucks" that he earns as rewards for prizes like chess pins and medals that keep him feeling positive about himself, the class, and chess!
Robotics
ST. MICHAEL CATHOLIC SCHOOL
MN_01
5
I clicked submit too soon, but wanted to say what a great class this was for my 9 yo daughter!  She has been asking a lot of questions at home, like "where does the water go (from the reservoir of my coffee maker), and how does this work?".  I love this thinking!
STEM with LEGO® Bricks
ELK RIVER PUBLIC SCHOOL DISTRICT
MARY QUEEN OF PEACE CATHOLIC SCHOOL
MN_01
5
Matt LOVED this course. I hope you offer again at MQP!!!
STEM with LEGO® Bricks
ELK RIVER PUBLIC SCHOOL DISTRICT
MARY QUEEN OF PEACE CATHOLIC SCHOOL
MN_01
5
I believe there was class that was canceled and not rescheduled. So I am wondering if we got all of the sessions we paid for.
Robotics
ST. MICHAEL CATHOLIC SCHOOL
MN_01
4
My son enjoyed Junior Robotics very much. The instructor was knowledgeable, but he lacked greatly in professional appearance.
STEM with LEGO® Bricks
ST. MICHAEL CATHOLIC SCHOOL
MN_01
4
My son enjoyed the class very much, but he lost steam in the last few classes...possibly because of the lack of consistency of instructors.
Chess
ST. LOUIS PARK PUBLIC SCHOOL DIST.
SUSAN LINDGREN ELEMENTARY
MN_01
3
STEM with LEGO® Bricks
RED WING PUBLIC SCHOOL DISTRICT
SUNNYSIDE ELEMENTARY - Red Wing
MN_02
5
5! Both of my boys had a ton of fun building with Legos and learning how to make them move.
STEM with LEGO® Bricks
ELK RIVER PUBLIC SCHOOL DISTRICT
MEADOWVALE ELEMENTARY
MN_01
5
STEM with LEGO® Bricks
RED WING PUBLIC SCHOOL DISTRICT
SUNNYSIDE ELEMENTARY - Red Wing
MN_02
5
Our child looked forward to every class. He had a fun time and was so excited to come home and spout off new things that he learned.
STEM with LEGO® Bricks
FARIBAULT PUBLIC SCHOOL DISTRICT
ROOSEVELT ELEMENTARY - Faribault
MN_02
5
My son took the Legis YEL in Faribault MN and it was truly a highlight for him. He is a bright 1st grader and thrived in the class. I hope that more are offered. He got a lapel pin at the end that he proudly wore 24/7 for two days, then he lost it in school today. The school is looking for it, but I was wondering if I could buy another one. Please let me know if that would be possible. THANKS!!!!
Chess
MINNETONKA PUBLIC SCHOOL DISTRICT
DEEPHAVEN
MN_01
5
Chess
MINNETONKA PUBLIC SCHOOL DISTRICT
CLEAR SPRINGS ELEMENTARY
MN_01
5
Chess
MINNETONKA PUBLIC SCHOOL DISTRICT
GROVELAND ELEMENTARY - Minnetonka
MN_01
4
Chess
MINNETONKA PUBLIC SCHOOL DISTRICT
SCENIC HEIGHTS ELEMENTARY
MN_01
5
Chess
MINNETONKA PUBLIC SCHOOL DISTRICT
EXCELSIOR ELEMENTARY
MN_01
5
Robotics
MINNETONKA PUBLIC SCHOOL DISTRICT
CLEAR SPRINGS ELEMENTARY
MN_01
5
Robotics
MINNETONKA PUBLIC SCHOOL DISTRICT
CLEAR SPRINGS ELEMENTARY
MN_01
5
Chess
MINNETONKA PUBLIC SCHOOL DISTRICT
GROVELAND ELEMENTARY - Minnetonka
MN_01
5
STEM with LEGO® Bricks
BIG LAKE PUBLIC SCHOOL DISTRICT
INDEPENDENCE ELEMENTARY
MN_01
3
TOURNAMENTS: Chess
MINNETONKA PUBLIC SCHOOL DISTRICT
SCENIC HEIGHTS ELEMENTARY
MN_01
5
Thank you for hosting the tournament! You did a wonderful job--kids and adults enjoyed your wonderful humor and great personality!
TOURNAMENTS: Chess
MINNETONKA PUBLIC SCHOOL DISTRICT
SCENIC HEIGHTS ELEMENTARY
MN_01
5
TOURNAMENTS: Chess
MINNETONKA PUBLIC SCHOOL DISTRICT
SCENIC HEIGHTS ELEMENTARY
MN_01
4
First tournament so a little more clarification on how medals etc. worked would be good,but overall, our son loved it and wants to do another tournament.
TOURNAMENTS: Chess
MINNETONKA PUBLIC SCHOOL DISTRICT
SCENIC HEIGHTS ELEMENTARY
MN_01
5
First time attending. Our first grader loved it. Well managed and good activities in between to keep the kids engaged.
TOURNAMENTS: Chess
MINNETONKA PUBLIC SCHOOL DISTRICT
SCENIC HEIGHTS ELEMENTARY
MN_01
3.5
TOURNAMENTS: Chess
MINNETONKA PUBLIC SCHOOL DISTRICT
SCENIC HEIGHTS ELEMENTARY
MN_01
5
Great tournament. Would like to see more tournaments and spread throughout the metro
TOURNAMENTS: Chess
MINNETONKA PUBLIC SCHOOL DISTRICT
SCENIC HEIGHTS ELEMENTARY
MN_01
5
Excellent Organizer
TOURNAMENTS: Chess
MINNETONKA PUBLIC SCHOOL DISTRICT
SCENIC HEIGHTS ELEMENTARY
MN_01
5
Fun tournament, well organized, kids enjoyed their games/day, nice award ceremony at the end. Thanks and we are looking forward to the next one!!
TOURNAMENTS: Chess
MINNETONKA PUBLIC SCHOOL DISTRICT
SCENIC HEIGHTS ELEMENTARY
MN_01
4.5
TOURNAMENTS: Chess
MINNETONKA PUBLIC SCHOOL DISTRICT
SCENIC HEIGHTS ELEMENTARY
MN_01
5
Excellent tournament, well run and organized- my kid can't stop talking about chess after that.
STEM with LEGO® Bricks
ALBANY PUBLIC SCHOOL DISTRICT
ALBANY ELEMENTARY
MN_01
5
My kids had so much fun in this class. This is a great class for both girls and boys!
STEM with LEGO® Bricks
ALBANY PUBLIC SCHOOL DISTRICT
ALBANY ELEMENTARY
MN_01
5
My child love getting to participate in this class. I would love to see more STEM (or similarly types) of classes available locally! She said she wanted to take the class again as soon as it was over!
Fencing
SOUTH WASHINGTON COUNTY SCHOOL DIST
DISTRICT PROGRAM CENTER
MN_01
4
Fencing
SOUTH WASHINGTON COUNTY SCHOOL DIST
DISTRICT PROGRAM CENTER
MN_01
5
He has a lot of fun
Fencing
SOUTH WASHINGTON COUNTY SCHOOL DIST
DISTRICT PROGRAM CENTER
MN_01
5
Great instructor, my kids have done well with his teaching style. Connects with kids and keeps them on task.
Fencing
SOUTH WASHINGTON COUNTY SCHOOL DIST
DISTRICT PROGRAM CENTER
MN_01
5
Love this class! Thanks for the good support and coaching.
TOURNAMENTS: Chess
MINNETONKA PUBLIC SCHOOL DISTRICT
SCENIC HEIGHTS ELEMENTARY
MN_01
5
Tournament was well run and kids loved the experience. Thanks for everything you all do!
Fencing
MANKATO PUBLIC SCHOOL DISTRICT
KENNEDY ELEMENTARY - Mankato
MN_01
5
5, my child thoroughly enjoyed the class and plans I enrolling in future classes
TOURNAMENTS: Chess
MINNETONKA PUBLIC SCHOOL DISTRICT
SCENIC HEIGHTS ELEMENTARY
MN_01
5
STEM with LEGO® Bricks
ANOKA-HENNEPIN SCHOOL DISTRICT
OXBOW CREEK ELEMENTARY
MN_01
5
I had 2 kids in the class. They loved it! There was one in the past they didn't like but this time was so much more fun.
STEM with LEGO® Bricks
ANOKA-HENNEPIN SCHOOL DISTRICT
MONROE ELEMENTARY - Anoka
MN_01
5
STEM with LEGO® Bricks
MANKATO PUBLIC SCHOOL DISTRICT
EAGLE LAKE ELEMENTARY
MN_01
4.5
STEM with LEGO® Bricks
MANKATO PUBLIC SCHOOL DISTRICT
Loyola Catholic School
MN_01
5
My son looked forward to this class each week!
STEM with LEGO® Bricks
ANOKA-HENNEPIN SCHOOL DISTRICT
CHAMPLIN-BROOKLYN PARK ACADEMY
MN_01
5
They had fun. I hope this is offered a few times per year.
Fencing
MANKATO PUBLIC SCHOOL DISTRICT
KENNEDY ELEMENTARY - Mankato
MN_01
4
Science and Crafts
ST. VRAIN VALLEY RE 1J
EAGLE CREST ELEMENTARY SCHOOL
CO_01
5
Avery says that she is nice and helpful
STEM with LEGO® Bricks
ST. VRAIN VALLEY RE 1J
EAGLE CREST ELEMENTARY SCHOOL
CO_01
5
Chess
ST. VRAIN VALLEY RE 1J
EAGLE CREST ELEMENTARY SCHOOL
CO_01
5
Magic
ST. VRAIN VALLEY RE 1J
EAGLE CREST ELEMENTARY SCHOOL
CO_01
5
Science and Crafts
ST. VRAIN VALLEY RE 1J
EAGLE CREST ELEMENTARY SCHOOL
CO_01
5
My daughter loved it and can't wait to take another class!!
Magic
ST. VRAIN VALLEY RE 1J
EAGLE CREST ELEMENTARY SCHOOL
CO_01
5
Our daughter is very excited about the class, she always shows us the new tricks at home. Looking forward to the show!
STEM with LEGO® Bricks
MANKATO PUBLIC SCHOOL DISTRICT
Loyola Catholic School
MN_01
5
Wish there were more opportunities like this at my sons' school
Chess
MANKATO PUBLIC SCHOOL DISTRICT
ROOSEVELT ELEMENTARY-Mankato
MN_01
5
Brian is an amazing chess instructor. My kiddos love him and they are learning lots. One of the main reasons we continue to do chess is because of Brian!!!!
Fencing
SOUTH WASHINGTON COUNTY SCHOOL DIST
DISTRICT PROGRAM CENTER
MN_01
5
Fencing
MINNEAPOLIS
NORTHROP ELEMENTARY
MN_01
4
Chess
ST. VRAIN VALLEY RE 1J
EAGLE CREST ELEMENTARY SCHOOL
CO_01
5
My son loved the class and the instructor. Pretty impressive to have elementary school kids love chess.
STEM with LEGO® Bricks
MANKATO PUBLIC SCHOOL DISTRICT
HOOVER ELEMENTARY - Mankato
MN_01
5
Chess
MANKATO PUBLIC SCHOOL DISTRICT
HOOVER ELEMENTARY - Mankato
MN_01
5
STEM with LEGO® Bricks
ALBANY PUBLIC SCHOOL DISTRICT
ALBANY ELEMENTARY
MN_01
4.5
STEM with LEGO® Bricks
MANKATO PUBLIC SCHOOL DISTRICT
HOOVER ELEMENTARY - Mankato
MN_01
5
My son really enjoyed the class! Does the content of the class change each session. If not, I would suggest this because if it did I know my son would take the class again and again!
Science and Crafts
ST. VRAIN VALLEY RE 1J
EAGLE CREST ELEMENTARY SCHOOL
CO_01
5
My daughter LOVED this class and the teacher. It was expensive for us, but worth it.
Robotics
THOMPSON R2-J
BIG THOMPSON ELEMENTARY SCHOOL
CO_01
5
Guitar and Music
POUDRE R-1
Johnson Elementary
CO_01
3.5
Robotics
THOMPSON R2-J
BIG THOMPSON ELEMENTARY SCHOOL
CO_01
5
Jayden really enjoyed the class, but since he had done a Lego Robotics class with YEL before, the first classes were pretty basic for him.
Chess
MANKATO PUBLIC SCHOOL DISTRICT
HOOVER ELEMENTARY - Mankato
MN_01
4
He did not say one way or the other, but what was nice when grandpa was late picking up my son, he called me
Chess
ST. VRAIN VALLEY RE 1J
EAGLE CREST ELEMENTARY SCHOOL
CO_01
3
Tristan likes the class, but says he isn't good at it and doesn't earn very much chess $'s.
TOURNAMENTS: Chess
MINNETONKA PUBLIC SCHOOL DISTRICT
SCENIC HEIGHTS ELEMENTARY
MN_01
5
STEM with LEGO® Bricks
OSSEO PUBLIC SCHOOL DISTRICT
FERNBROOK ELEMENTARY
MN_01
5
Sarah Heyer, our client, said that Nathan is doing a great job. The kids are engaged and the classroom is managed really well!
STEM with LEGO® Bricks
OSSEO PUBLIC SCHOOL DISTRICT
RUSH CREEK ELEMENTARY
MN_01
5
Sarah Heyer, our client, said that Emmanuel is doing a good job. The kids were focused on their projects and Emmanuel was doing a good job engaging with the students.
TOURNAMENTS: Chess
MINNETONKA PUBLIC SCHOOL DISTRICT
SCENIC HEIGHTS ELEMENTARY
MN_01
5
Magic
ST. VRAIN VALLEY RE 1J
EAGLE CREST ELEMENTARY SCHOOL
CO_01
4
Chess
ST. VRAIN VALLEY RE 1J
EAGLE CREST ELEMENTARY SCHOOL
CO_01
2
My child said they didn't learn new chess strategies and didn't play chess as much as he would have liked.
Fencing
SOUTH WASHINGTON COUNTY SCHOOL DIST
DISTRICT PROGRAM CENTER
MN_01
4.5
He's a good teacher. The class size is too large. It's not an assistant that is needed, it's an additional class, so that more individual instruction can be given.
Fencing
SOUTH WASHINGTON COUNTY SCHOOL DIST
DISTRICT PROGRAM CENTER
MN_01
5
Emma really enjoys going to fencing class Thursday nights and has learned so much from her coach. Thank you!
STEM with LEGO® Bricks
ALBANY PUBLIC SCHOOL DISTRICT
ALBANY ELEMENTARY
MN_01
3
Child said it was a repeat from previous class and didnt have enough time to finish the project.
STEM with LEGO® Bricks
MANKATO PUBLIC SCHOOL DISTRICT
EAGLE LAKE ELEMENTARY
MN_01
5
My grandsons enjoyed the class and could tell me about what they did from week to week.
TOURNAMENTS: Chess
MINNETONKA PUBLIC SCHOOL DISTRICT
SCENIC HEIGHTS ELEMENTARY
MN_01
4
Perhaps we don't need to have organized dodge ball during every break. My son wanted to use the gym for basketball or throwing the football but dodgeball took up the whole gym for all of every break.
STEM with LEGO® Bricks
ALBANY PUBLIC SCHOOL DISTRICT
ALBANY ELEMENTARY
MN_01
5
TOURNAMENTS: Chess
MINNETONKA PUBLIC SCHOOL DISTRICT
SCENIC HEIGHTS ELEMENTARY
MN_01
5
Robotics
THOMPSON R2-J
BIG THOMPSON ELEMENTARY SCHOOL
CO_01
4
Not enough time to complete the harder projects
Robotics
POUDRE R-1
Johnson Elementary
CO_01
5
Fencing
MANKATO PUBLIC SCHOOL DISTRICT
KENNEDY ELEMENTARY - Mankato
MN_01
5
TOURNAMENTS: Fencing
LAKEVILLE PUBLIC SCHOOL DISTRICT
CENTURY MIDDLE SCHOOL
MN_01
5
TOURNAMENTS: Fencing
LAKEVILLE PUBLIC SCHOOL DISTRICT
CENTURY MIDDLE SCHOOL
MN_01
3
Like the new pool/elimination layout - but poorly organized and directed and way to long - 3 hours after end time - ridiculous
TOURNAMENTS: Chess
MINNETONKA PUBLIC SCHOOL DISTRICT
SCENIC HEIGHTS ELEMENTARY
MN_01
5
My kids had an awesome time at the Holiday Tournament. Thank you! Very well run.
TOURNAMENTS: Fencing
LAKEVILLE PUBLIC SCHOOL DISTRICT
CENTURY MIDDLE SCHOOL
MN_01
4.5
This was my child's first fencing tournament. He enjoyed himself and had fun. The tournament itself was organized and flowed easily. My one suggestion would be to send out the fencing tournament pamphlet out to parents prior to the event. For a first time tournament participant we did not know what to expect and the pamphlet provided a lot of good information that would have been helpful to know beforehand. Otherwise, it was a great first experience for him.
Fencing
MANKATO PUBLIC SCHOOL DISTRICT
KENNEDY ELEMENTARY - Mankato
MN_01
4.5
TOURNAMENTS: Fencing
LAKEVILLE PUBLIC SCHOOL DISTRICT
CENTURY MIDDLE SCHOOL
MN_01
4
We had a good time despite the long day. Consider for the spring: championship rounds to 7 points (rather than 10) to shorten the day. Making sure all electric lanes have enough French and pistol grips (having to fence with a new grip for the first time in a tourney is really tough). I also observed that some of the referees on electric lanes were not considering right of way when determining points - only touches. The equipment is intended to assist and should not be a substitute for knowledge of the sport. We though the "pool" design made the early rounds of the tourney less chaotic than in the past and that was very nice-it was great to get to stay in one spot.
Fencing
MANKATO PUBLIC SCHOOL DISTRICT
KENNEDY ELEMENTARY - Mankato
MN_01
4.5
Chess
ST. VRAIN VALLEY RE 1J
EAGLE CREST ELEMENTARY SCHOOL
CO_01
4.5
My child really enjoys the class!
STEM with LEGO® Bricks
MANKATO PUBLIC SCHOOL DISTRICT
EAGLE LAKE ELEMENTARY
MN_01
5
My son has loved these Lego classes. Thank you so much for having them available at ELE! He learned a lot in this one - great job to Rebekah! 🙂
STEM with LEGO® Bricks
MANKATO PUBLIC SCHOOL DISTRICT
Loyola Catholic School
MN_01
4
Kenna had a little difficulty the first couple weeks with the boys not letting her help build the projects. She really enjoyed the class though and wants to do it again.
PreK LEGO
ST. VRAIN VALLEY RE 1J
EAGLE CREST ELEMENTARY SCHOOL
CO_01
2.5
They (2 in the class) did not seem all that excited about the class and were disappointed to be using the larger duplo blocks. I'm not sure if it was a coincidence, but after I mentioned to a school contact about their disappointment, the next class they used the small regular size Legos.
STEM with LEGO® Bricks
MANKATO PUBLIC SCHOOL DISTRICT
HOOVER ELEMENTARY - Mankato
MN_01
5
Kael loved building with Legos and it was so cool for him to have his creations move. It also really helped him with his ability to follow written instructions. I really appreciated that his instructor contacted is promptly on the day he forgot to stay after school and we were able to get him to the class so he didn't miss out on too much.
STEM with LEGO® Bricks
FARIBAULT PUBLIC SCHOOL DISTRICT
ROOSEVELT ELEMENTARY - Faribault
MN_02
2
My son liked theclass,but the teacher was not the same person each class time, which he did not like.
Robotics
THOMPSON R2-J
BIG THOMPSON ELEMENTARY SCHOOL
CO_01
4
STEM with LEGO® Bricks
ELK RIVER PUBLIC SCHOOL DISTRICT
HASSAN ELEMENTARY
MN_01
5
My son LOVES these classes, we signed him up and all he did is talk about it. He can't wait for the next one and I wish it was all year long!! I'd happily pay for it all school year, even in the summer!
Magic
ST. VRAIN VALLEY RE 1J
EAGLE CREST ELEMENTARY SCHOOL
CO_01
4
STEM with LEGO® Bricks
ELK RIVER PUBLIC SCHOOL DISTRICT
HASSAN ELEMENTARY
MN_01
5
Cooper enjoyed the Gear Engineer class and asked when he could take it again. Thanks for making learning fun!
STEM with LEGO® Bricks
ELK RIVER PUBLIC SCHOOL DISTRICT
HASSAN ELEMENTARY
MN_01
4
Great class! My six year old only complaint was that he had to stop playing!
TOURNAMENTS: Chess
MINNETONKA PUBLIC SCHOOL DISTRICT
SCENIC HEIGHTS ELEMENTARY
MN_01
5
Robotics
THOMPSON R2-J
BIG THOMPSON ELEMENTARY SCHOOL
CO_01
5
TOURNAMENTS: Fencing
LAKEVILLE PUBLIC SCHOOL DISTRICT
CENTURY MIDDLE SCHOOL
MN_01
2.5
Poor organization - lasted too long - 3 hours past end time - refs need to exclude themselves from judging their students especially in late rounds - very apparent biased judging in many matches and coaching during matches
TOURNAMENTS: Fencing
LAKEVILLE PUBLIC SCHOOL DISTRICT
CENTURY MIDDLE SCHOOL
MN_01
2.5
General opinion of tournament: This was our third tournament, so I don't claim to be expert, but I have sat through all three tournaments and associated weekly practices to have a mediocre understanding of what's going on. Most importantly, my daughter's opinion, as well as mine, is electric strips make referees lazy, and more often than not, calling points because the light went off more than they actually witnessed a touch. Also false touches to the arms, especially not with the point of the blade seem to be very common. Another item that sucked the fun right out of this and previous tournaments. Is while on the electric strips there seems to never be enough electric French grip Foils. My daughter doesn't like using the pistol grip foil. She doesn't practice with it in class, however 4 of her 6 bouts, pistol grip was all that was available to use. In my opinion the norm seems to be that most fencers transition to the pistol grip and I might even go as far as maybe the majority of coaches would recommend it, however I think the fencers should have the opportunity to use what they practice with. I understand that equipment fails and needs to be worked on and fixed during the day, just as a numbers thing we could start the day with a few more electric French grips so the fencer actually can choose what they want to use.Attitude and actions of referees: First off, I agree with the policy to not question the referee's at the tournament. Which is why I have waited until now to bring it up in a conversation, however I have some major concerns with some of the staff/referees. The referee that was in lane 6 in the morning (4th and 5th graders) at this latest tournament was the absolute worst I have seen yet. My suggestion is to get this guy as far away from the bleachers as possible. I had the unfortunate opportunity to sit on his side of the gym and witness his sloppy appearance in general, lazy attitude towards refereeing, and inability to put into words points awarded and solely relied on the lights and buzzer to do his job. My daughter did not have a match in his lane, but when you pay money for a tournament and this is the refereeing that is front row, closest to you, it makes you think twice about the next tournament. Another concern was referees not calling slashing, or guarding with offhand. If it's let to slide now, especially during a tournament, when will the fencer correct it? Conversely to that, the older gentleman in charge of lane 8, was probably the best referee I have witnessed to this date. I don't think I witnessed a call I didn't think was spot on, and he did an outstanding job explaining his calls to the fencers.Conduct of fencers: Honestly, probably only one fencer. Which happens to be on my daughter's team. This kid gets away with tantrums at all three of the tournaments we have been to. This last tournament being the worst. He had a Minnie tantrum after a loss during the middle of the tournament which caused his mother to run out and gather him up, I didn't see it until his mother caught my eye running across the gym. The worst one was, another front row in lane 7, his last match and one of the last matches of the day. After losing and before his mother got out to restrain him from more throwing, he refused to shake the other fencer's hand and threw down his electric foil and his glove. The referee did go out and give him a stern talking to, however everyone in the gym within eyeshot saw that there is no consequence for such poor sportsman ship. Because 10 mins later he got his gold medal for 4 wins. I don't know what the policy is for getting ejected or losing points for poor sportsman ship, but I this kids antics aren't going to change and I hate to see all these other kids see it happen without any consequence when they are practicing good sportsmanship. In conclusion I hope you take this feedback objectively, and not personally. I gave you my 100% straight forward opinion of how I thought the tournament went. I wouldn't have wrote this detailed of an after action if I was just bitching about why my kid wasn't getting a trophy or something. In my honest opinion I think only 1 of her 6 bouts had enough bad calls to change the outcome. For my daughter it has only convinced her she needs to practice more. So everything I have brought up today will only make future tournaments more enjoyable for the kids so they will want to continue this sport. If you have any follow up questions or concerns you can contact me at derrick.madsen25mm@gmail.com or (910) 526-9587.Respectfully submitted,Derrick Madsen
TOURNAMENTS: Fencing
LAKEVILLE PUBLIC SCHOOL DISTRICT
CENTURY MIDDLE SCHOOL
MN_01
5
Thanks for all Mr Chet.Good organization for this tournament. Have a Happy Christmas and a happy New Year 2018. See you there for sure.
TOURNAMENTS: Fencing
LAKEVILLE PUBLIC SCHOOL DISTRICT
CENTURY MIDDLE SCHOOL
MN_01
5
Our coach was/is thorough in his teachings and direct while still being enthusiastic and encouraging. We are very pleased!
STEM with LEGO® Bricks
ELK RIVER PUBLIC SCHOOL DISTRICT
HASSAN ELEMENTARY
MN_01
5
TOURNAMENTS: Fencing
LAKEVILLE PUBLIC SCHOOL DISTRICT
CENTURY MIDDLE SCHOOL
MN_01
4.5
It was a wonderful experience for my son. Listening to the fencers it seemed they all appreciated the elimination part. Could the 6-12 just be an all day event? Or maybe make it 8-12? My son came in dead last but loved being there and being challenged, he did his best in the elimination portion. He stayed and supported his team. He is not an athlete so these tournaments are the only experiences like this he gets and he needs them. I'm so grateful that you provide this experience. I would also recommend getting rid of the participation medals. If you want to give everyone something how about a patch or pin? Most kids don't want an award for showing up past 6th grade. Thanks again for making these events happen and for allowing all youth to have these experiences.
Fencing
MANKATO PUBLIC SCHOOL DISTRICT
KENNEDY ELEMENTARY - Mankato
MN_01
1.5
Mr. Combs was one of the most frustrating instructors I have ever watched. While I don't for a minute doubt his knowledge of the material, he is a very poor educator. He would begin every class wasting at least 10 minutes talking to the kids about nothing related to the class. I understand that he was trying to allow for late arrivals to not miss any class material, but these pre-class talks are a symptom of his poor time management. Mr. Combs fails to consider his audience during instruction, often using words well beyond the grasp of average 2nd/3rd graders without clarification. Classes seemed planned ad hoc, with a large amount of time spent reviewing the basics without ever adding on new concepts in a substantive way. With an average of 8 students each week, there should be ample time to provide even limited individual feedback for the kids. Instead, he stands in the same spot, never making sure students are rotated nor moving around the class to observe every student. For a 6 week beginner course, spending 2 weeks on the tournament is ridiculous. Nothing they did week 5 "preparing" for the week 6 tournament could not have simply been covered quickly at the end of week 5/beginning of week 6. Let's face it; while a little archaic, fencing is just cool, and all the kids were incredibly excited to be there. Mr. Combs did each of them a disservice by not providing them the tools to be successful. Simple fixes would go a long way: better time management & beginning on time, more individual attention, even if that amounts to only a couple comments over the 6 weeks, and a more progressive lesson plan, rather than spending so much time drilling basic movement.
Robotics
FICHE at Maple Grove Covenant Church
MN_01
1
TOURNAMENTS: Fencing
LAKEVILLE PUBLIC SCHOOL DISTRICT
CENTURY MIDDLE SCHOOL
MN_01
5
Our child was participating in the epee. It took over 6 hours for the 11 of them to fence. It was not an ideal competition with the wait time. They lost concentration between bouts. If one lane had been dedicated to the epee, they could have competed to their best level. It was as if they were being iced between each bout. Mind you, they were completely into talking techniques and strategies but they noticed the delay.What was the most disheartening was as a parent approaching the group of epeeist and overhearing them talk among themselves about that this meet being too long and not wanting to do it again. When one on his own approached a referee standing in the gym talking with another YEL referee to ask about when the next epee bout was going to be because they had noticed the lane they were using was open for a number of minutes-more than 20, the YEL employee replied "you think you've been here long. I'm working this and have to clean this all up after you leave." This exchange happened as the other YEL employees and YEL lead were organizing and picking up foils-cleaning up when bouts still needed to be refereed. It appeared none of the YEL people cared to complete the bouts. We understand this was a long day for your staff, then plan for it. If you respect the sport you will treat the event and all members at the meet with respect. The lack of sportsmanship and lack of respect demonstrated by the staff more focused on talking or cleaning up than checking to see if any more bouts needed to be refereed/completed was disappointing. The use of Swiss Style or not is separate from the issue of poor time and staff management.
STEM with LEGO® Bricks
ELK RIVER PUBLIC SCHOOL DISTRICT
HASSAN ELEMENTARY
MN_01
5
5
Fencing
CHARTER SCHOOL INSTITUTE
GLOBAL VILLAGE ACADEMY - FORT COLLINS
CO_01
5
STEM with LEGO® Bricks
CHARTER SCHOOL INSTITUTE
GLOBAL VILLAGE ACADEMY - FORT COLLINS
CO_01
4.5
My son really enjoyed the class and he wants to continue doing it.
STEM with LEGO® Bricks
CHARTER SCHOOL INSTITUTE
GLOBAL VILLAGE ACADEMY - FORT COLLINS
CO_01
5
My daughter was one of the youngest in the class and she loved it. Miss Ewy would let her bring what she built out to the lunch room to show me. She is great with the kids!
TOURNAMENTS: Fencing
LAKEVILLE PUBLIC SCHOOL DISTRICT
CENTURY MIDDLE SCHOOL
MN_01
4.5
It was a wonderful experience for my son. Listening to the fencers it seemed they all appreciated the elimination part. Could the 6-12 just be an all day event? Or maybe make it 8-12? My son came in dead last but loved being there and being challenged, he did his best in the elimination portion. He stayed and supported his team. He is not an athlete so these tournaments are the only experiences like this he gets and he needs them. I'm so grateful that you provide this experience. I would also recommend getting rid of the participation medals. If you want to give everyone something how about a patch or pin? Most kids don't want an award for showing up past 6th grade. Thanks again for making these events happen and for allowing all youth to have these experiences.
Chess
BYRON PUBLIC SCHOOL DISTRICT
BYRON PRIMARY SCHOOL
MN_02
5
Wonderful chess teacher! Our son really enjoys his weekly chess club with coach Wilkins.
Chess
ELK RIVER PUBLIC SCHOOL DISTRICT
TWIN LAKES ELEMENTARY
MN_01
5
Chess
ELK RIVER PUBLIC SCHOOL DISTRICT
TWIN LAKES ELEMENTARY
MN_01
5
The class was spectacular! Our son thoroughly enjoyed everything about it and we hope to have similar classes in teh future!
STEM with LEGO® Bricks
MANKATO PUBLIC SCHOOL DISTRICT
FRANKLIN ELEMENTARY - Mankato
MN_01
5
Chess
BYRON PUBLIC SCHOOL DISTRICT
BYRON PRIMARY SCHOOL
MN_02
5
Great with the kids. Makes learning fun and interactive.
Chess
NEW PRAGUE AREA SCHOOLS
EAGLE VIEW - New Prague
MN_01
5
Class seemed to run late every night. Hard for parents to stay on schedule.
Chess
BYRON PUBLIC SCHOOL DISTRICT
BYRON PRIMARY SCHOOL
MN_02
5
My son loved his chess instructor! Well done, Mr. Wilkins!
Chess
NEW PRAGUE AREA SCHOOLS
EAGLE VIEW - New Prague
MN_01
5
this was my son's first time on chess class, he loved it. he asked me to signing for next session.
STEM
Johnston Comm School District
Beaver Creek Elem School
IA_01
4
STEM with LEGO® Bricks
ADAMS 12 FIVE STAR SCHOOLS
GLOBAL VILLAGE ACADEMY
CO_01
5
Chess
NEW PRAGUE AREA SCHOOLS
EAGLE VIEW - New Prague
MN_01
5
My kids love Dawn and they look forward to her classes.
STEM with LEGO® Bricks
MANKATO PUBLIC SCHOOL DISTRICT
FRANKLIN ELEMENTARY - Mankato
MN_01
5
My child said it was "Super Duper Good" and she thought the teacher did a great job.
Chess
Johnston Comm School District
Beaver Creek Elem School
IA_01
5
Chess
Johnston Comm School District
Beaver Creek Elem School
IA_01
5
My son thpirpuglu enjoys the chess class, this is our second one and willSign up again! He's the best chess player in the House!
STEM with LEGO® Bricks
MANKATO PUBLIC SCHOOL DISTRICT
FRANKLIN ELEMENTARY - Mankato
MN_01
5
When asked, he said "20." He definitely wants to enroll again.
Chess
Johnston Comm School District
Henry A Wallace Elementary School
IA_01
4
Chess
NEW PRAGUE AREA SCHOOLS
EAGLE VIEW - New Prague
MN_01
5
He loved earning bucks and learning the game
TOURNAMENTS: Fencing
LAKEVILLE PUBLIC SCHOOL DISTRICT
CENTURY MIDDLE SCHOOL
MN_01
5
Chet does a great job coordinating the YEL tournaments. We are grateful for his leadership. ...and who knew he had such a melodious voice!
Chess
Johnston Comm School District
Henry A Wallace Elementary School
IA_01
4
My son, Oliver did enjoy Chess Club. He's in kindergarten and looked forward to it each week. It did seem like he didn't get as much instruction on how to play as I would have liked/hoped, but no complaints here. A suggestion may be to have 2 instructors.
Chess
NEW PRAGUE AREA SCHOOLS
EAGLE VIEW - New Prague
MN_01
4.5
STEM with LEGO® Bricks
MANKATO PUBLIC SCHOOL DISTRICT
Loyola Catholic School
MN_01
5
Robotics
FICHE at Maple Grove Covenant Church
MN_01
3
My son really enjoyed the class for the first couple weeks. After that he said they had different instructors who weren't as involved. He really still enjoyed the topic, however, he said it would've been better if the first teacher could have continued with them.
Chess
NORTHFIELD PUBLIC SCHOOL DISTRICT
GREENVALE PARK ELEMENTARY
MN_02
3
My kids really love going to chess. I don't hear much about the instructor. Sometimes good sometimes less good. But every week they look forward to going and are signed up for future sessions.
Chess
NORTHFIELD PUBLIC SCHOOL DISTRICT
SIBLEY ELEMENTARY - Northfield
MN_02
3.5
I've got two children in the class, so they've got differing opinions. For my child who is younger and less chess-capable, the class is great, and she loves it. She has also learned a lot. For my child who is older and notably stronger at chess, he's currently getting less out of it. He's not finding challenges among the other kids regarding playing games, and he's not learning new chess skills in the class itself. That said, the complimentary ChessKid.com membership is FANTASTIC -- he's been using that a lot at home, and it's clear he has learned a considerable amount from there.Thanks so much for offering this class and making it available: both of my kids enjoy chess so much in large part because this class is here. It's a fantastic experience for getting kids introduced to chess. It would be great if it could be improved for the kids when they get older and more experienced.Here's one random thought: Northfield has three elementary school chess classes, each at our elementary schools on different days. Given the relatively small size of each class, it would be a lot of fun to put them together somehow, at least for a special occasion, tournament, whatever. I'm sure the logistics here are challenging; I thought I'd just plant the idea. This would, at least, be a way to occasionally get the experienced kids at each location an opportunity to play each other.
Chess
NORTHFIELD PUBLIC SCHOOL DISTRICT
BRIDGEWATER ELEMENTARY
MN_02
5
My son absolutly loved the class and the teacher did a wonderful job! She is very organized and keeps the group on task. The kids love it and she does a great job!
Chess
DELANO PUBLIC SCHOOL DISTRICT
DELANO MIDDLE
MN_01
5
He did like it but there we too many young kids in it and not older ones,. He will be doing it next time.
Chess
DELANO PUBLIC SCHOOL DISTRICT
DELANO ELEMENTARY
MN_01
5
Chess
DELANO PUBLIC SCHOOL DISTRICT
DELANO ELEMENTARY
MN_01
4.5
STEM with LEGO® Bricks
DELANO PUBLIC SCHOOL DISTRICT
DELANO ELEMENTARY
MN_01
5
Cooper had nothing but AWESOME stuff to say about Chad and this class! SO fun - he was excited to tell me about his weekly creations, what worked, what didn't, what he would do different next time! Chad's demeanor with the kids was awesome to witness as well! GREAT JOB!
Fencing
DELANO PUBLIC SCHOOL DISTRICT
DELANO COMMUNITY EDUCATION CENTER
MN_01
4
Chess
NORTHFIELD PUBLIC SCHOOL DISTRICT
GREENVALE PARK ELEMENTARY
MN_02
5
She's a wonderful teacher. Our 2 children love chess class!
STEM with LEGO® Bricks
DELANO PUBLIC SCHOOL DISTRICT
DELANO ELEMENTARY
MN_01
4
My son would have loved to have gone more than one day a week.
Chess
DELANO PUBLIC SCHOOL DISTRICT
DELANO ELEMENTARY
MN_01
3
With my son being brand-new to chess he sometimes felt a little lost. Over-all he did like it though and would go again.
Fencing
DELANO PUBLIC SCHOOL DISTRICT
DELANO COMMUNITY EDUCATION CENTER
MN_01
3
He only has a couple years of experience, so although my daughter truly enjoyed the program, I do not see her taking the course again because of the inexperience.
STEM with LEGO® Bricks
ST. FRANCIS PUBLIC SCHOOL DISTRICT
CEDAR CREEK COMMUNITY SCHOOL
MN_01
1.5
My son thought it was way to basic and most the time when I picked them the other boys were playing tag.
Chess
DELANO PUBLIC SCHOOL DISTRICT
DELANO MIDDLE
MN_01
5
Laura enjoyed her time with Mr. Satre
Fencing
DELANO PUBLIC SCHOOL DISTRICT
DELANO COMMUNITY EDUCATION CENTER
MN_01
3.5
Sometimes his instructions seemed over the kids heads but he adjusted when he could see they weren't understanding. Like his calm demeanor
Chess
DELANO PUBLIC SCHOOL DISTRICT
DELANO ELEMENTARY
MN_01
5
I love that my youngest is learning to play with her brother now. It's something they can do together and it's fun watching him teach her what he has learned. Thanks so much!
Chess
NORTHFIELD PUBLIC SCHOOL DISTRICT
SIBLEY ELEMENTARY - Northfield
MN_02
5
The class always ends 5-10 minutes late, which can be inconvenient, but the kids seem to be having a great time and learning a lot.
Chess
NORTHFIELD PUBLIC SCHOOL DISTRICT
GREENVALE PARK ELEMENTARY
MN_02
4.5
It's great!
STEM with LEGO® Bricks
DELANO PUBLIC SCHOOL DISTRICT
DELANO ELEMENTARY
MN_01
4
They seemed to enjoy it. They often came home telling me how excited they were to complete the project and work with their partners.
Chess
NORTHFIELD PUBLIC SCHOOL DISTRICT
SIBLEY ELEMENTARY - Northfield
MN_02
5
fun as always
Chess
DELANO PUBLIC SCHOOL DISTRICT
DELANO ELEMENTARY
MN_01
5
My son had a great time and already asked to sign up him up again!
Chess
NORTHFIELD PUBLIC SCHOOL DISTRICT
GREENVALE PARK ELEMENTARY
MN_02
4
My son really enjoyed Grandmasters of Chess. He often came home frustrated and sad because he kept losing games, but his instructor did a really good job of encouraging him and teaching him through his frustration.
Chess
DELANO PUBLIC SCHOOL DISTRICT
DELANO ELEMENTARY
MN_01
5
Leo learned so much abut chess and strategy.
Chess
NORTHFIELD PUBLIC SCHOOL DISTRICT
GREENVALE PARK ELEMENTARY
MN_02
4.5
Chess
Johnston Comm School District
Horizon Elementary
IA_01
5
My son thoroughly enjoys taking the chess class.
STEM with LEGO® Bricks
Johnston Comm School District
Lawson Elementary School
IA_01
5
It would be nice if instructor brings kids to exterior doors at end of session. Not all parents have access to get into the building if the doors are locked.
Chess
ELK RIVER PUBLIC SCHOOL DISTRICT
TWIN LAKES ELEMENTARY
MN_01
5
I tried to give all 5 stars but the survey would only let me do 2. He deserves all 5 though. My son love the class and thought Casey was amazing! He taught him how to play and made learning super fun! we will definitely be looking for another class to attend in the future.
STEM with LEGO® Bricks
Johnston Comm School District
Lawson Elementary School
IA_01
4
My daughter loved the class but thought the instructor went too fast when explaining the instructions and didn't explain them very well. She is 7 but puts together the largest Lego sets at home all by herself.
Chess
Johnston Comm School District
Summit Middle School
IA_01
5
Ben loved chess! It was rewarding and he enjoyed seeing improvements in his ability to play and be competitive in the game! He enjoyed the instructor very much and he is looking forward to continuing to participate! Thank you!
STEM with LEGO® Bricks
Johnston Comm School District
Lawson Elementary School
IA_01
2
My son said it was very loud in the class. He said the kids didn't listen to the teacher.
Fencing
Johnston Comm School District
Beaver Creek Elem School
IA_01
5
Coach Nat is amazing. He does a great job of differentiating between students of different ability levels while working with them on the same skills. He is patient and understanding. He does a great job of tapping into the curiosity of his students. An example would be when they would try something and then ask if it was a legal fencing move. He would then show them similar moves that use that body position or motion. He was always willing to entertain questions and give thoughtful answers on why the rules of fencing, which are new to the students, work the way they do.
Sports
Johnston Comm School District
Beaver Creek Elem School
IA_01
5
My child has gotten more confidence and gets to work on her coordination
Fencing
Johnston Comm School District
Beaver Creek Elem School
IA_01
5
Nate worked well with the boys. He was very engaging.
Fencing
Johnston Comm School District
Beaver Creek Elem School
IA_01
5
Nate demonstrated professionalism as well as made it fun for the boys.
Chess
Johnston Comm School District
Summit Middle School
IA_01
2.5
Robotics
FICHE at Maple Grove Covenant Church
MN_01
3
Sports
Johnston Comm School District
Lawson Elementary School
IA_01
5
We appreciate having the option of enrolling our child in the sports after school. It's really convenient having it at the school as well. The coach provides a motivating & positive learning environment.
STEM with LEGO® Bricks
Johnston Comm School District
Lawson Elementary School
IA_01
5
Loved it, even without a computer. Was sad when it was over.
Sports
Johnston Comm School District
Lawson Elementary School
IA_01
5
he loved it. wanted to give a 10 rating. 🙂
Chess
DELANO PUBLIC SCHOOL DISTRICT
DELANO ELEMENTARY
MN_01
4
STEM with LEGO® Bricks
Johnston Comm School District
Lawson Elementary School
IA_01
5
he loves it!
STEM with LEGO® Bricks
Johnston Comm School District
Lawson Elementary School
IA_01
3
My first grade daughter was excited at first, but being paired with an older boy just because she was little was frustrating to her. I appreciate it being offered at Lawson, but it just wasn't for her :o(
Fencing
Johnston Comm School District
Beaver Creek Elem School
IA_01
4
I asked my child and he rated it 4 stars. I would have rated 4-5 stars. I think it was 1 of the better classes he has done and he seemed to enjoy it.
Chess
Johnston Comm School District
Summit Middle School
IA_01
4.5
Terrific instructor
Sports
Johnston Comm School District
Horizon Elementary
IA_01
5
Loved this teacher! Very good with the kids!
Fencing
Johnston Comm School District
Beaver Creek Elem School
IA_01
5
Great experience! The time was great.
STEM with LEGO® Bricks
Johnston Comm School District
Beaver Creek Elem School
IA_01
4.5
Fencing
Johnston Comm School District
Beaver Creek Elem School
IA_01
5
Chess
Johnston Comm School District
Beaver Creek Elem School
IA_01
5
STEM
Johnston Comm School District
Beaver Creek Elem School
IA_01
4.5
Fencing
Johnston Comm School District
Beaver Creek Elem School
IA_01
5
Fencing
Johnston Comm School District
Beaver Creek Elem School
IA_01
5
Chess
Johnston Comm School District
Summit Middle School
IA_01
4
STEM with LEGO® Bricks
Johnston Comm School District
Beaver Creek Elem School
IA_01
4.5
Chess
Cologne Academy
MN_01
5
My son loves chess and wants to keep taking this class over and over again.
STEM with LEGO® Bricks
Cologne Academy
MN_01
5
My son always likes the class and wants to keep taking it every time it is available.
Fencing
Johnston Comm School District
Beaver Creek Elem School
IA_01
5
Coach was great and my son really enjoyed the class!
Chess
Parnassus Preparatory School
MN_01
5
My kids really enjoyed the Chess class and we are impressed with how much they learned for being so young! I think the Chess dollars were a great incentive!
Chess
LAKEVILLE PUBLIC SCHOOL DISTRICT
All Saints - Lakeville
MN_01
5
My daughter loved the class and was always excited to go. Unfortunately only person in her grade but did well with the first graders. I will definitely enroll get in the next class. I hope she continues to be challenged. She has expressed to me a strong interest in using a chess clock.
Chess
LAKEVILLE PUBLIC SCHOOL DISTRICT
All Saints - Lakeville
MN_01
5
Devlin looks forward to chess every week.
STEM with LEGO® Bricks
Cologne Academy
MN_01
5
My daughter loves the class and says Chad is a good lego teacher.
Chess
Parnassus Preparatory School
MN_01
5
grader loves chess! He loves going to chess right after school and tells me he has a great time. This is his third year. One thing he mentioned is that he is not learning much anymore. I have been meaning to reach out to youth enrichment and see if there is a higher level of chess available. My son enjoys having the chance to play at the chess class but seems that he needs a higher level to progress. Maybe the class could have two groups, entry and intermediate levels to give the more advanced kids an opportunity to keep learning. Thanks!
STEM with LEGO® Bricks
BELLE PLAINE PUBLIC SCHOOL DISTRICT
OUR LADY OF THE PRAIRIE
MN_01
5
STEM with LEGO® Bricks
Cologne Academy
MN_01
5
Ryan had a great time and is looking forward to another Lego YEL class sometime!
Sports
Johnston Comm School District
Horizon Elementary
IA_01
5
My daughter shared that she had a great time and I observed Zachary doing a great job with the kids.
Sports
Johnston Comm School District
Lawson Elementary School
IA_01
4
Great class, the kids had a lot of fun. Only suggestion- the dates were really weird having 1 class, then 3 weeks off before the 2nd class due to conferences and Thanksgiving. Maybe next time make each class 10-15 minutes longer and cut out the extra date?
Chess
LAKEVILLE PUBLIC SCHOOL DISTRICT
CHERRY VIEW ELEMENTARY
MN_01
5
My kids love Mr. Ball!!
Chess
LAKEVILLE PUBLIC SCHOOL DISTRICT
CHERRY VIEW ELEMENTARY
MN_01
2
He was clearly knowledgeable, but did little to challenge my child. My child, after participating in after school chess for over a year (and really enjoyed it), lost interest after this session and is not interested in continuing on. Classroom management seemed to be an issue also.
Chess
LAKEVILLE PUBLIC SCHOOL DISTRICT
CHERRY VIEW ELEMENTARY
MN_01
5
My son loves this class! He has a lot of fun and has learned a ton. Great class & instructor!
Chess
LAKEVILLE PUBLIC SCHOOL DISTRICT
CHERRY VIEW ELEMENTARY
MN_01
3
My son has taken chess for multiple years now. He likes the class and the instructor. He was disappointed that the lessons were the same as last fall. From a parental perspective I was very disappointed that there was no response to the noro virus outbreak at Cherry View and everything continued as usual. I completely understand that it is impossible to work around every time a child is sick but on that Tuesday before Thanksgiving when the majority of the student body was out I was disappointed that the instructor moved forward with starting the in class tournament. In my opinion, in a situation like that, it would have been more advantageous to wait for the majority of the students to be present. I would definitely recommend this class to a student that is newer to chess but think as a student takes the class multiple years there is not as much learning and challenge. Overall, my son enjoys the class. We are still deciding whether we will sign up again.
STEM with LEGO® Bricks
ELK RIVER PUBLIC SCHOOL DISTRICT
PARKER ELEMENTARY
MN_01
4.5
My son loved the class. He wished it was more than just 4 weeks long.
Chess
ROCHESTER MONTESSORI
MN_02
5
Rating - 5. My son never laid eyes upon a chess board prior to his classes. He is so excited now and off to a great start. he got a chess board for Christmas and prefers playing his chess over watching TV!!
Robotics
STILLWATER AREA PUBLIC SCHOOL DIST.
BROOKVIEW ELEMENTARY
MN_01
3.5
Not quite as hands-on as my daughter would have preferred.
Fencing
LAKEVILLE PUBLIC SCHOOL DISTRICT
McGuire Middle School
MN_01
5
My son loves learning fencing from Coach Bruce!
STEM with LEGO® Bricks
Johnston Comm School District
Lawson Elementary School
IA_01
2
Son did not like that he coupd not pick his partners and the partners he was paired with were not helpful.
STEM with LEGO® Bricks
LAKEVILLE PUBLIC SCHOOL DISTRICT
EASTVIEW ELEMENTARY - Lakeville
MN_01
5
Chess
LAKEVILLE PUBLIC SCHOOL DISTRICT
OAK HILLS ELEMENTARY - Lakeville
MN_01
5
I give them a 5 star rating. Our son loves chess - he loves the competition and learning new strategy. He comes home very proud to show me his chess bucks that he earns from his games that he wins.
Chess
LAKEVILLE PUBLIC SCHOOL DISTRICT
OAK HILLS ELEMENTARY - Lakeville
MN_01
5
Chess
LAKEVILLE PUBLIC SCHOOL DISTRICT
LAKEVIEW ELEMENTARY -Lakeville
MN_01
5
Chess
LAKEVILLE PUBLIC SCHOOL DISTRICT
OAK HILLS ELEMENTARY - Lakeville
MN_01
5
STEM with LEGO® Bricks
ELK RIVER PUBLIC SCHOOL DISTRICT
ROGERS ELEMENTARY
MN_01
4
My daughter loved it. Another idea might be to let the parents know or see what the kids built.
Chess
LAKEVILLE PUBLIC SCHOOL DISTRICT
LAKEVIEW ELEMENTARY -Lakeville
MN_01
5
He is the best youth instructor in my 16 years of after school programs
Chess
LAKEVILLE PUBLIC SCHOOL DISTRICT
LAKEVIEW ELEMENTARY -Lakeville
MN_01
5
My son loves chess, I am so glad this is available to him. My only issue is that compared to other afterschool programs the cost is high.
Robotics
STILLWATER AREA PUBLIC SCHOOL DIST.
BROOKVIEW ELEMENTARY
MN_01
5
Chess
LAKEVILLE PUBLIC SCHOOL DISTRICT
LAKEVIEW ELEMENTARY -Lakeville
MN_01
2.5
My child likes the instructor and feels he gets great instruction on that alone we would have rated him 5 stars but my sons gets frustrated on how the students are managed. Chess bucks and items he has purchased have been stolen from him in class and the instructors response was that he was not surprised and put the responsibility on my son to put his stuff in his backpack even though items have been take from his backpack. he feels kids get to run around chasing each other and it is distracting and that the kid that throws the biggest tantrum gets rewarded. it's frustrating when he works so hard and follows instruction and others don't have to and all the things he earns is stolen. He loves chess and wants to learn more but he says he wouldn't recommend the class because the last thing he needs is more kids running around not listening causing a distraction.
Chess
LAKEVILLE PUBLIC SCHOOL DISTRICT
LAKEVIEW ELEMENTARY -Lakeville
MN_01
5
Charlie says: he's a really good chess teacher. Because he lets us use chess notation and also shows us games. He is funny.
Fencing
LAKEVILLE PUBLIC SCHOOL DISTRICT
MCGUIRE MIDDLE SCHOOL
MN_01
5
Enjoyed the class! Coach Bruce is great and is an excellent teacher for the kids. It would be nice if the class was a little lower $ priced. Thanks!
Chess
LAKEVILLE PUBLIC SCHOOL DISTRICT
OAK HILLS ELEMENTARY - Lakeville
MN_01
5
Adam loves chess club. He especially loves getting chess dollars.
STEM with LEGO® Bricks
DELANO PUBLIC SCHOOL DISTRICT
DELANO ELEMENTARY
MN_01
2
She had high hopes for the class as did we. However she needed help with the projects and she did not get the help she needed to succeed. She did not complete one project successfully and she is in first grade. She liked the instructor o a lot but he did not provide help to the quiet kids.
Chess
LAKEVILLE PUBLIC SCHOOL DISTRICT
LAKEVIEW ELEMENTARY -Lakeville
MN_01
5
My son loved this class and Mr. Ball! He is great with the kids!
STEM with LEGO® Bricks
ELK RIVER PUBLIC SCHOOL DISTRICT
ROGERS ELEMENTARY
MN_01
5
Fencing
WESTONKA PUBLIC SCHOOL DISTRICT
GRANDVIEW MIDDLE SCHOOL
MN_01
5
My son really enjoys this fencing class and the instructor
Chess
LAKEVILLE PUBLIC SCHOOL DISTRICT
OAK HILLS ELEMENTARY - Lakeville
MN_01
5
Chess
LAKEVILLE PUBLIC SCHOOL DISTRICT
CHERRY VIEW ELEMENTARY
MN_01
4.5
Fencing
WESTONKA PUBLIC SCHOOL DISTRICT
GRANDVIEW MIDDLE SCHOOL
MN_01
4
Fencing
WESTONKA PUBLIC SCHOOL DISTRICT
GRANDVIEW MIDDLE SCHOOL
MN_01
4
Fencing
CHARTER SCHOOL INSTITUTE
GLOBAL VILLAGE ACADEMY - FORT COLLINS
CO_01
5
Excellent class and instructor
Robotics
CHARTER SCHOOL INSTITUTE
GLOBAL VILLAGE ACADEMY - FORT COLLINS
CO_01
5
Excellent class
STEM with LEGO® Bricks
NORTH BRANCH PUBLIC SCHOOLS
NORTH BRANCH AREA EDUCATION CENTER
MN_01
4
My daughter enjoyed it more than my son
STEM with LEGO® Bricks
Johnston Comm School District
Henry A Wallace Elementary School
IA_01
5
We really appreciated how she updated the parents at the end of the session!
STEM with LEGO® Bricks
Norwalk Comm School District
Oviatt Elementary School
IA_01
5
The boys enjoyed it, thank you!
Fencing
Urbandale Comm School District
Urbandale Middle School
IA_01
5
Fencing
Urbandale Comm School District
Urbandale Middle School
IA_01
5
STEM with LEGO® Bricks
Norwalk Comm School District
Oviatt Elementary School
IA_01
4
Robotics
STILLWATER AREA PUBLIC SCHOOL DIST.
AFTON-LAKELAND ELEMENTARY
MN_01
4
enjoyed the class - give it a 4. the star thing didn't work correctly. only let me do 2 1/2 starts
Fencing
Urbandale Comm School District
Urbandale Middle School
IA_01
5
STEM with LEGO® Bricks
ST. LOUIS PARK PUBLIC SCHOOL DIST.
PETER HOBART ELEMENTARY
MN_01
5
He did a great job of challenging my son.
Fencing
LAKEVILLE PUBLIC SCHOOL DISTRICT
McGuire Middle School
MN_01
5
Chess
Annunciation
MN_01
4
STEM with LEGO® Bricks
BELLE PLAINE PUBLIC SCHOOL DISTRICT
OUR LADY OF THE PRAIRIE
MN_01
4
Cole loved the class! As a parent, I would like to get more information about what the kids are learning and doing in class. Thanks.
STEM with LEGO® Bricks
Parnassus Preparatory School
MN_01
5
Sports
Johnston Comm School District
Lawson Elementary School
IA_01
5
STEM with LEGO® Bricks
Parnassus Preparatory School
MN_01
5
Chess
MINNETONKA PUBLIC SCHOOL DISTRICT
CLEAR SPRINGS ELEMENTARY
MN_01
4
STEM with LEGO® Bricks
WATERTOWN-MAYER PUBLIC SCHOOL DIST.
WATERTOWN-MAYER PRIMARY SCHOOL
MN_01
4
my kid loved it
Robotics
MINNETONKA PUBLIC SCHOOL DISTRICT
CLEAR SPRINGS ELEMENTARY
MN_01
4
Chess
MINNETONKA PUBLIC SCHOOL DISTRICT
CLEAR SPRINGS ELEMENTARY
MN_01
5
TOURNAMENTS: Chess
MINNETONKA PUBLIC SCHOOL DISTRICT
SCENIC HEIGHTS ELEMENTARY
MN_01
4
Chess
MINNETONKA PUBLIC SCHOOL DISTRICT
SCENIC HEIGHTS ELEMENTARY
MN_01
5
STEM with LEGO® Bricks
WATERTOWN-MAYER PUBLIC SCHOOL DIST.
WATERTOWN-MAYER PRIMARY SCHOOL
MN_01
5
Landon really enjoyed the class and the classes he's taken with you guys. Thank you! Job well done!
Chess
MINNETONKA PUBLIC SCHOOL DISTRICT
SCENIC HEIGHTS ELEMENTARY
MN_01
5
Chess
MINNETONKA PUBLIC SCHOOL DISTRICT
SCENIC HEIGHTS ELEMENTARY
MN_01
5
TOURNAMENTS: Chess
MINNETONKA PUBLIC SCHOOL DISTRICT
SCENIC HEIGHTS ELEMENTARY
MN_01
5
Not much room available for parents to sit, which made for a very long day.
Chess
MINNETONKA PUBLIC SCHOOL DISTRICT
MINNEWASHTA ELEMENTARY
MN_01
5
Chess
MINNETONKA PUBLIC SCHOOL DISTRICT
MINNEWASHTA ELEMENTARY
MN_01
5
Chess
MINNETONKA PUBLIC SCHOOL DISTRICT
MINNEWASHTA ELEMENTARY
MN_01
4
TOURNAMENTS: Chess
MINNETONKA PUBLIC SCHOOL DISTRICT
SCENIC HEIGHTS ELEMENTARY
MN_01
5
Both of my kids really enjoyed the chess tournament at Scenic Heights. Well organized, the day kept moving and was a fun day. Thank you!
TOURNAMENTS: Chess
MINNETONKA PUBLIC SCHOOL DISTRICT
SCENIC HEIGHTS ELEMENTARY
MN_01
5
TOURNAMENTS: Chess
MINNETONKA PUBLIC SCHOOL DISTRICT
SCENIC HEIGHTS ELEMENTARY
MN_01
5
TOURNAMENTS: Chess
MINNETONKA PUBLIC SCHOOL DISTRICT
SCENIC HEIGHTS ELEMENTARY
MN_01
5
Chess
MINNETONKA PUBLIC SCHOOL DISTRICT
SCENIC HEIGHTS ELEMENTARY
MN_01
5
STEM with LEGO® Bricks
WATERTOWN-MAYER PUBLIC SCHOOL DIST.
WATERTOWN-MAYER PRIMARY SCHOOL
MN_01
5
My son loves these classes. He has the freedom to explore with the guidance to understand his successes and do overs.
Chess
MINNETONKA PUBLIC SCHOOL DISTRICT
SCENIC HEIGHTS ELEMENTARY
MN_01
5
Chess
MINNETONKA PUBLIC SCHOOL DISTRICT
SCENIC HEIGHTS ELEMENTARY
MN_01
5
TOURNAMENTS: Chess
MINNETONKA PUBLIC SCHOOL DISTRICT
SCENIC HEIGHTS ELEMENTARY
MN_01
5
Dance
SOUTH WASHINGTON COUNTY SCHOOL DIST
GREY CLOUD ELEMENTARY
MN_01
5
My daughter adored the class! So fun.
STEM with LEGO® Bricks
WATERTOWN-MAYER PUBLIC SCHOOL DIST.
WATERTOWN-MAYER PRIMARY SCHOOL
MN_01
5
My daughter loved going every week to learn something new. She always had fun, and was sad when it ended
STEM with LEGO® Bricks
ZUMBROTA-MAZEPPA SCHOOL DISTRICT
ZUMBROTA-MAZEPPA ELEMENTARY (3-6)
MN_02
5
Jasper really enjoyed the class. Would be nice to see some more coding or STEM classes offered in the future.
Robotics
STILLWATER AREA PUBLIC SCHOOL DIST.
AFTON-LAKELAND ELEMENTARY
MN_01
2
I thought I would let you know that we were really disappointed in this course. It seems, from the viewpoint of our son who attended, it wasn't very interactive. It sounded like it was more coding on a computer rather than robotics and putting things together to work. He was very bored in it. And we were hoping to get him interested in robotics, but, this course definitely did not interest him. I thought I would let you know because we do a lot of afterschool classes, and I always like to see new ones being offered. Unfortunately, we cannot recommend this one.
Fencing
Urbandale Comm School District
Urbandale Middle School
IA_01
4
Dance
SOUTH WASHINGTON COUNTY SCHOOL DIST
GREY CLOUD ELEMENTARY
MN_01
4.5
Sports
Johnston Comm School District
Timber Ridge Elementary
IA_01
3
Fencing
Johnston Comm School District
Beaver Creek Elem School
IA_01
3
STEM with LEGO® Bricks
MANKATO PUBLIC SCHOOL DISTRICT
JEFFERSON ELEMENTARY - Mankato
MN_01
5
Dexter had an absolute blast in this class, as he always does with the building classes. Thanks so much for offering them!
STEM with LEGO® Bricks
MANKATO PUBLIC SCHOOL DISTRICT
ROOSEVELT ELEMENTARY-Mankato
MN_01
5
STEM with LEGO® Bricks
MANKATO PUBLIC SCHOOL DISTRICT
WASHINGTON ELEMENTARY - Mankato
MN_01
5
Our daughter came out of class delighted every time...she liked it and would want to do another one.
STEM with LEGO® Bricks
MANKATO PUBLIC SCHOOL DISTRICT
KENNEDY ELEMENTARY - Mankato
MN_01
4
Teacher is very nice and patient,but one of classmates always hits my kid.He said several times to the boy,but cannot prevent it.
Chess
WACONIA PUBLIC SCHOOL DISTRICT
SOUTHVIEW ELEMENTARY - Waconia
MN_01
3.5
Chess
WESTONKA PUBLIC SCHOOL DISTRICT
SHIRLEY HILLS PRIMARY SCHOOL
MN_01
5
My kids liked the instructors this session so much and although we were unable to attend the chess tourney, we were happy to see this offered this session. It's a great class and my kids really enjoy going!
STEM with LEGO® Bricks
MANKATO PUBLIC SCHOOL DISTRICT
WASHINGTON ELEMENTARY - Mankato
MN_01
5
He always looked forward to going. He really enjoyed it.
STEM with LEGO® Bricks
MANKATO PUBLIC SCHOOL DISTRICT
JEFFERSON ELEMENTARY - Mankato
MN_01
4.5
STEM with LEGO® Bricks
ZUMBROTA-MAZEPPA SCHOOL DISTRICT
ZUMBROTA-MAZEPPA ELEMENTARY (3-6)
MN_02
5
STEM with LEGO® Bricks
MANKATO PUBLIC SCHOOL DISTRICT
KENNEDY ELEMENTARY - Mankato
MN_01
4.5
Chess
WACONIA PUBLIC SCHOOL DISTRICT
SOUTHVIEW ELEMENTARY - Waconia
MN_01
4
STEM with LEGO® Bricks
ST. CLOUD PUBLIC SCHOOL DISTRICT
OAK HILL COMMUNITY SCHOOL - St. Cloud
MN_01
4.5
Being the parent of a first grader I got to hear a little bit about what they did, but it's not clear what they learned about during the class and how the time was spent. My daughter LOVED it and we are pleased with the class, I just have no idea what they built.
Chess
WACONIA PUBLIC SCHOOL DISTRICT
SOUTHVIEW ELEMENTARY - Waconia
MN_01
5
My son loves the chess dollars
STEM with LEGO® Bricks
ST. CLOUD PUBLIC SCHOOL DISTRICT
OAK HILL COMMUNITY SCHOOL - St. Cloud
MN_01
5
The kids loved the class as a parent, it seemed pretty expensive. I was thinking based on the cost that they would have kept their LEGO builds. Other than that, our 1st and 4th grade boys had a great time.
STEM with LEGO® Bricks
MANKATO PUBLIC SCHOOL DISTRICT
WASHINGTON ELEMENTARY - Mankato
MN_01
5
Chess
WACONIA PUBLIC SCHOOL DISTRICT
SOUTHVIEW ELEMENTARY - Waconia
MN_01
4
Chess
WESTONKA PUBLIC SCHOOL DISTRICT
SHIRLEY HILLS PRIMARY SCHOOL
MN_01
4
Chess
WESTONKA PUBLIC SCHOOL DISTRICT
SHIRLEY HILLS PRIMARY SCHOOL
MN_01
3
There is an opportunity for this class and instructor to help kids strengthen their chess skills and build more confidence in their game play. More individualized attention would be beneficial for the kids.
STEM with LEGO® Bricks
ST. CLOUD PUBLIC SCHOOL DISTRICT
OAK HILL COMMUNITY SCHOOL - St. Cloud
MN_01
4.5
STEM with LEGO® Bricks
MANKATO PUBLIC SCHOOL DISTRICT
WASHINGTON ELEMENTARY - Mankato
MN_01
5
She loved this class. Couldn't stop talking about it. We're signing her up for the spring sessions. She got really interested in gears/engineering and asked for that kind of stuff for Christmas:)
Fencing
WESTONKA PUBLIC SCHOOL DISTRICT
GRANDVIEW MIDDLE SCHOOL
MN_01
5
My child really enjoyed this class. there were times when I thought the kids weren't being watched and there was one kid who was very wild with his sword. overall I thought that John did a good job, but needs to watch the kids more closely. I would also say it was difficult for the beginners and the more advanced students because there was only 1 instructor and a lot of kids.
STEM with LEGO® Bricks
WATERTOWN-MAYER PUBLIC SCHOOL DIST.
WATERTOWN-MAYER PRIMARY SCHOOL
MN_01
5
Fencing
WESTONKA PUBLIC SCHOOL DISTRICT
GRANDVIEW MIDDLE SCHOOL
MN_01
4
4. My daughter is new to fencing, and really enjoyed the instruction. John was nurturing, warm and encouraged her to try her best. Fencing may not be a good fit for her personality, but he made it an enjoyable experience. It was a learning opportunity.Take care,
Chess
OWATONNA PUBLIC SCHOOL DISTRICT
St. Mary's - Marian (Owatonna)
MN_02
4
My son LOVED the class. My daughter, not so much - i think K might be too young for this class. THANK YOU
Chess
OWATONNA PUBLIC SCHOOL DISTRICT
WASHINGTON ELEMENTARY - Owatonna
MN_02
5
Both of our children enjoyed being introduced to chess. They actually wanted a chess board for Xmas this year.
Chess
OWATONNA PUBLIC SCHOOL DISTRICT
LINCOLN ELEMENTARY - Owatonna
MN_02
5
My son LOVED chess class! It was the highlight of his week! He never had a negative thing to say about it.
Chess
OWATONNA PUBLIC SCHOOL DISTRICT
WASHINGTON ELEMENTARY - Owatonna
MN_02
4
My son loved chess class. He learned the basics. There was one day the instructor forgot the chess boards and pieces so they didn't actually get to play. He loves to play battleship but that's not what we paid for.
Fencing
OWATONNA PUBLIC SCHOOL DISTRICT
LINCOLN ELEMENTARY - Owatonna
MN_02
4.5
This class is wonderful. Coach Kamau does a fantastic job. It really enhances my son's life. He is not a typical athlete and really needs this opportunity to be a part of a team.
Chess
OWATONNA PUBLIC SCHOOL DISTRICT
WASHINGTON ELEMENTARY - Owatonna
MN_02
5
I was impressed with how much my young kids were able to learn in just a short period of time, and they loved going to chess class!
Fencing
OWATONNA PUBLIC SCHOOL DISTRICT
LINCOLN ELEMENTARY - Owatonna
MN_02
5
Mr. Wilkins is awesome !!! Class is five star and so is Kamau!! My son loves this class !!!
Fencing
OWATONNA PUBLIC SCHOOL DISTRICT
LINCOLN ELEMENTARY - Owatonna
MN_02
5
Great coach!
Chess
OWATONNA PUBLIC SCHOOL DISTRICT
St. Mary's - Marian (Owatonna)
MN_02
5
My son enjoyed the class very much and was begging to take the next one!
Fencing
OWATONNA PUBLIC SCHOOL DISTRICT
LINCOLN ELEMENTARY - Owatonna
MN_02
5
Chess
OWATONNA PUBLIC SCHOOL DISTRICT
LINCOLN ELEMENTARY - Owatonna
MN_02
5
STEM with LEGO® Bricks
OWATONNA PUBLIC SCHOOL DISTRICT
LINCOLN ELEMENTARY - Owatonna
MN_02
4.5
Fencing
OWATONNA PUBLIC SCHOOL DISTRICT
LINCOLN ELEMENTARY - Owatonna
MN_02
5
Dance
SOUTH WASHINGTON COUNTY SCHOOL DIST
GREY CLOUD ELEMENTARY
MN_01
5
She looked forward to class ever Monday. She absolutely LOVED the instructor!
Fencing
OWATONNA PUBLIC SCHOOL DISTRICT
LINCOLN ELEMENTARY - Owatonna
MN_02
5
My 2 enjoyed the class. It was there first time fencing. The instructor was very kind and easy to communicate with!
Dance
SOUTH WASHINGTON COUNTY SCHOOL DIST
GREY CLOUD ELEMENTARY
MN_01
2
On the first class, a rep for the class asked me to watch the group until the teacher could be there. I am a teacher in the building so I was not able to accept. There was another adult that was asked, then it seemed that the teacher was able to come on time. That same day, I was told that class would go later because the teacher was late (in order to get the full time we signed up for) and when I showed up at the time the first person told me to come, the class had been over for awhile and my daughter was waiting. The teacher told me that she wasn't going to have class later, it was a miscommunication. There was another day that was cancelled due to teacher illness, I asked if there would be a makeup because we paid for this class and nobody got back to me.At the end, I was told to come at 3:50 for the recital. When I showed up at 3:50, the girls were already dancing, and after they finished the teacher announced that "since I was late, they'll do the first dance again". I was mortified that the teacher called me out, when in fact I was on time and she started the recital early. I feel badly that this didn't go well, as I enjoy the convenience of having dance right after school for my daughter, but I will not be signing her up again.
Fencing
OWATONNA PUBLIC SCHOOL DISTRICT
LINCOLN ELEMENTARY - Owatonna
MN_02
4.5
Coach Wilkins has a wonderful rapport with the kids and has been able to teach not only the sport of fencing but respect for one another to the kids. I would highly recommend him as an instructor, coach, and mentor for children!
Chess
OWATONNA PUBLIC SCHOOL DISTRICT
LINCOLN ELEMENTARY - Owatonna
MN_02
5
My son has been in chess for 3 years and this was my daughters first time being in it. They came home excited to play and asked to play against their grandparents and dad routinely. They love it!
Chess
OWATONNA PUBLIC SCHOOL DISTRICT
LINCOLN ELEMENTARY - Owatonna
MN_02
5
I don't understand why the STEM school in Owatonna (McKinley Elementary) doesn't have a chess program. That doesn't make sense to me. I think there would be more interest if there was one there.
Chess
OWATONNA PUBLIC SCHOOL DISTRICT
St. Mary's - Marian (Owatonna)
MN_02
4
STEM with LEGO® Bricks
OWATONNA PUBLIC SCHOOL DISTRICT
LINCOLN ELEMENTARY - Owatonna
MN_02
5
Both of my boys throughly enjoyed this course!
Chess
OWATONNA PUBLIC SCHOOL DISTRICT
LINCOLN ELEMENTARY - Owatonna
MN_02
5
My daughter very much enjoyed the instructor and lessons. She is planning to continue with lessons during the next session.
Fencing
OWATONNA PUBLIC SCHOOL DISTRICT
LINCOLN ELEMENTARY - Owatonna
MN_02
5
Elijah LOVES this class. I click 5 yellow stars, but when I type a comment or go to submit, it changes them to red. Not sure if that makes a difference. They should be on the positive side 😀
Chess
OWATONNA PUBLIC SCHOOL DISTRICT
St. Mary's - Marian (Owatonna)
MN_02
5
STEM with LEGO® Bricks
OWATONNA PUBLIC SCHOOL DISTRICT
MCKINLEY ELEMENTARY - Owatonna
MN_02
5
She loved it
Chess
OWATONNA PUBLIC SCHOOL DISTRICT
LINCOLN ELEMENTARY - Owatonna
MN_02
5
Addison really enjoyed this class. It was fun for her, she looked forward to going. Thank you!
Fencing
ROCHESTER MONTESSORI
MN_02
5
So thankful to have discovered YEL and Coach Wilkins. He encourages and coaches my very introverted daughter so that she wants to continue learning and working. Thank you!
Fencing
ROCHESTER MONTESSORI
MN_02
5
Kamau is a fantastic coach, and we are so grateful to have him at RMS. We only wish we could have him at our school more often!
Guitar and Music
SOUTH WASHINGTON COUNTY SCHOOL DIST
MIDDLETON ELEMENTARY
MN_01
5
He was a great teacher and really motivated the kids.
Chess
WESTONKA PUBLIC SCHOOL DISTRICT
SHIRLEY HILLS PRIMARY SCHOOL
MN_01
3.5
My child loved the class. Wasn't always thrilled with the partner (it was the same every week, perhaps you should consider making them change pairings).
Chess
SOUTH WASHINGTON COUNTY SCHOOL DIST
NUEVAS FRONTERAS ELEMENTARY
MN_01
5
Kids enjoyed working with him. They learned a lot about chess and he was easy to understand.
Chess
SOUTH WASHINGTON COUNTY SCHOOL DIST
NUEVAS FRONTERAS ELEMENTARY
MN_01
3
STEM with LEGO® Bricks
OWATONNA PUBLIC SCHOOL DISTRICT
LINCOLN ELEMENTARY - Owatonna
MN_02
4.5
4 - he liked it a lot and it was fun and he really enjoyed the day they built something to lift something heavy.
Chess
SOUTH WASHINGTON COUNTY SCHOOL DIST
NUEVAS FRONTERAS ELEMENTARY
MN_01
0.5
My child finds him unpleasant enough that when I went to sign him up for fencing, he said he wouldn't do the class if Bruce was the teacher. He is also planning to qit Chess club as a result of Bruce.
Chess
OWATONNA PUBLIC SCHOOL DISTRICT
WASHINGTON ELEMENTARY - Owatonna
MN_02
5
My son really enjoyed the program.
Chess
ST. LOUIS PARK PUBLIC SCHOOL DIST.
PETER HOBART ELEMENTARY
MN_01
5
The class is great and my son loves it, the only comment that I have is that I think that the classes are pretty expensive.
Chess
ST. LOUIS PARK PUBLIC SCHOOL DIST.
PETER HOBART ELEMENTARY
MN_01
5
My son loved the class and is looking forward to the next session!
Fencing
ST. LOUIS PARK PUBLIC SCHOOL DIST.
CENTRAL COMMUNITY CENTER
MN_01
5
My son likes Paddy a lot, even if he had some sadness because he really liked Shawn last year. They are both great.
STEM with LEGO® Bricks
ST. LOUIS PARK PUBLIC SCHOOL DIST.
PARK SPANISH IMMERSION ELEMENTARY
MN_01
1
My child gets easily frustrated and he was often without a partner while all the other kids had a partner. I would suggest having the teacher partner kids up goin forward to make sure no kid is left out and doing the activities all by themselves while everyone else has a partner. My child said he has no interest in taking this course again.
Chess
ST. LOUIS PARK PUBLIC SCHOOL DIST.
PETER HOBART ELEMENTARY
MN_01
5
My boys LOVE chess club. They were sad it had to end and are excited for the next session. They like the chess games and really enjoy the chess dollars reward system. They really seem to like Nick, the instructor.
Chess
ST. LOUIS PARK PUBLIC SCHOOL DIST.
ST. LOUIS PARK MIDDLE SCHOOL
MN_01
5
Griffin loves YEL chess and has been learning from Coach Nathan for many years.
Chess
ST. LOUIS PARK PUBLIC SCHOOL DIST.
PETER HOBART ELEMENTARY
MN_01
5
My son now beats me in chess.
STEM with LEGO® Bricks
ST. CLOUD PUBLIC SCHOOL DISTRICT
KENNEDY COMMUNITY SCHOOL - St. Cloud
MN_01
4.5
My son really enjoyed this class, though he forgot a couple of times to go right after school. But he learned a lot and had fun!
Fencing
ROCHESTER MONTESSORI
MN_02
5
Spencer has grown so much in Fencing as well as learning more about sportsmanship, focus & self improvement. Thank you
Robotics
NATIVITY OF MARY CATHOLIC SCHOOL
MN_01
5
She loves the class.interesting projects. Good instructor
Fencing
ST. LOUIS PARK PUBLIC SCHOOL DIST.
CENTRAL COMMUNITY CENTER
MN_01
5
My child really liked the higher quality fencing instruction in this session.
Robotics
NATIVITY OF MARY CATHOLIC SCHOOL
MN_01
4
They liked the class but the pins caused some younger kids concerns when they didn't understand why they didn't get a pin right away when other kids did. May want to hold all the pins until the last class.
Chess
Parnassus Preparatory School
MN_01
4.5
This is my son's third year attending the chess club. He LOVES it. My only concern is that now he says he has fun playing chess with other kids but is not learning new things. Perhaps there could be an intermediate class created. Thanks!
Fencing
ST. LOUIS PARK PUBLIC SCHOOL DIST.
CENTRAL COMMUNITY CENTER
MN_01
5
Robotics
NATIVITY OF MARY CATHOLIC SCHOOL
MN_01
4
The only feedback I got from my child was that sometimes her partner would want to do it all so she didn't get a chance to do all activities. Otherwise she loves it.
Fencing
ST. LOUIS PARK PUBLIC SCHOOL DIST.
CENTRAL COMMUNITY CENTER
MN_01
4
My daughter was apprehensive because Paddy was a new to her instructor for this session, but she really enjoyed the class and him....and loved the end of session tournament. Thanks!
Fencing
ST. PETER PUBLIC SCHOOL DISTRICT
ST. PETER COMMUNITY EDUCATION CENTER
MN_01
4
Robotics
NATIVITY OF MARY CATHOLIC SCHOOL
MN_01
5
My son said they had fun projects. I think it would be nice to have a night at the end of the class so the kids could show off what they learned.
Fencing
ST. PETER PUBLIC SCHOOL DISTRICT
ST. PETER COMMUNITY EDUCATION CENTER
MN_01
5
My 8 year old says, "I loved it! Brian is really nice and he is a really good teacher." He wants to register again.
Fencing
ST. PETER PUBLIC SCHOOL DISTRICT
ST. PETER COMMUNITY EDUCATION CENTER
MN_01
5
Chess
ST. LOUIS PARK PUBLIC SCHOOL DIST.
PETER HOBART ELEMENTARY
MN_01
5
Tanner had a great experience.
Fencing
ST. PETER PUBLIC SCHOOL DISTRICT
ST. PETER COMMUNITY EDUCATION CENTER
MN_01
5
our daughter loves learning fencing from Brian. He is so great with kids. He is calm, clear, patient, encouraging. his interactions with them are respectful and also nurturing. we would love to see longer or more frequent fencing classes.
Chess
LAKEVILLE PUBLIC SCHOOL DISTRICT
LAKEVIEW ELEMENTARY -Lakeville
MN_01
3.5
Too many kids
Fencing
LAKEVILLE PUBLIC SCHOOL DISTRICT
McGuire Middle School
MN_01
5
Excellent class
STEM with LEGO® Bricks
Norwalk Comm School District
Oviatt Elementary School
IA_01
5
STEM with LEGO® Bricks
MANKATO PUBLIC SCHOOL DISTRICT
KENNEDY ELEMENTARY - Mankato
MN_01
5
I would have liked to been able to see what they worked on . Would have been nice on the last day to be able to come and see things towards the end of class.
Fencing
ST. PETER PUBLIC SCHOOL DISTRICT
ST. PETER COMMUNITY EDUCATION CENTER
MN_01
5
Chess
ST. LOUIS PARK PUBLIC SCHOOL DIST.
AQUILA ELEMENTARY
MN_01
4
Robotics
MINNETONKA PUBLIC SCHOOL DISTRICT
GROVELAND ELEMENTARY - Minnetonka
MN_01
4
Chess
SOUTH WASHINGTON COUNTY SCHOOL DIST
NUEVAS FRONTERAS ELEMENTARY
MN_01
3
Class seems more geared to new players. Upper grades aren't challenged as much. Kids have enjoyed past instructors more than this year. Past instructors seem to work better with kids.
STEM with LEGO® Bricks
ALBANY PUBLIC SCHOOL DISTRICT
AVON ELEMENTARY
MN_01
4
STEM with LEGO® Bricks
ST. CLOUD PUBLIC SCHOOL DISTRICT
KENNEDY COMMUNITY SCHOOL - St. Cloud
MN_01
3
Our child said they didn't really have the chance to learn new things because they just played. We thought they would be doing more hands on learning with instructor teaching. The description mentioned building things and we didn't have that as end result. Also heard their were some challenging behaviors in class.
Fencing
SHAKOPEE PUBLIC SCHOOL DISTRICT
JACKSON ELEMENTARY - Shakopee
MN_01
4.5
Fencing
WESTONKA PUBLIC SCHOOL DISTRICT
GRANDVIEW MIDDLE SCHOOL
MN_01
3.5
My son loves the class. John seems like a very nice guy. My concern is that there are many different skill levels and I don't see effort to accommodate that problem. This is my sons fourth class, and although he takes a "test" and advances, they seem to be doing the same basic movements.
Fencing
ST. PETER PUBLIC SCHOOL DISTRICT
ST. PETER COMMUNITY EDUCATION CENTER
MN_01
5
Brian does an excellent job with the kids.
Fencing
ST. LOUIS PARK PUBLIC SCHOOL DIST.
CENTRAL COMMUNITY CENTER
MN_01
4
Looking forward to seeing more emphasis on footwork and technique this winter; fall was a good start.
Fencing
SHAKOPEE PUBLIC SCHOOL DISTRICT
JACKSON ELEMENTARY - Shakopee
MN_01
5
My daughter loves fencing and coach Bruce
Fencing
SHAKOPEE PUBLIC SCHOOL DISTRICT
JACKSON ELEMENTARY - Shakopee
MN_01
4
Fencing
SHAKOPEE PUBLIC SCHOOL DISTRICT
JACKSON ELEMENTARY - Shakopee
MN_01
4.5
Fencing
Urbandale Comm School District
Urbandale Middle School
IA_01
5
Fencing
Urbandale Comm School District
Urbandale Middle School
IA_01
5
Chess
ST. LOUIS PARK PUBLIC SCHOOL DIST.
AQUILA ELEMENTARY
MN_01
4
Would like to see more encouragement for tournaments and a team approach.
Fencing
SHAKOPEE PUBLIC SCHOOL DISTRICT
JACKSON ELEMENTARY - Shakopee
MN_01
5
Coach Bruce is fantastic! He's great with the kids and passionate about the sport. Couldn't be better!
STEM with LEGO® Bricks
OWATONNA PUBLIC SCHOOL DISTRICT
LINCOLN ELEMENTARY - Owatonna
MN_02
5
He really enjoyed the class
Robotics
STILLWATER AREA PUBLIC SCHOOL DIST.
BROOKVIEW ELEMENTARY
MN_01
5
Chess
MANKATO PUBLIC SCHOOL DISTRICT
WASHINGTON ELEMENTARY - Mankato
MN_01
3.5
Chess
MANKATO PUBLIC SCHOOL DISTRICT
HOOVER ELEMENTARY - Mankato
MN_01
4
My son was excited to go to class each week. It was a struggle to get him to Hoover each week from Loyola. Maybe a little bit later start time would be a little helpful.
Chess
MANKATO PUBLIC SCHOOL DISTRICT
HOOVER ELEMENTARY - Mankato
MN_01
5
Very Knowledgeable on the game!!!
Chess
MANKATO PUBLIC SCHOOL DISTRICT
ROOSEVELT ELEMENTARY-Mankato
MN_01
5
Evan has really enjoyed the classes and says Brian is "awesome!".
STEM with LEGO® Bricks
CHARTER SCHOOL INSTITUTE
GLOBAL VILLAGE ACADEMY - FORT COLLINS
CO_01
5
Chess
MANKATO PUBLIC SCHOOL DISTRICT
HOOVER ELEMENTARY - Mankato
MN_01
4.5
Fencing
OWATONNA PUBLIC SCHOOL DISTRICT
LINCOLN ELEMENTARY - Owatonna
MN_02
5
Fencing
MANKATO PUBLIC SCHOOL DISTRICT
KENNEDY ELEMENTARY - Mankato
MN_01
4.5
Great teacher.
Robotics
MINNETONKA PUBLIC SCHOOL DISTRICT
EXCELSIOR ELEMENTARY
MN_01
4.5
Chess
MINNETONKA PUBLIC SCHOOL DISTRICT
GROVELAND ELEMENTARY - Minnetonka
MN_01
5
Chess
MINNETONKA PUBLIC SCHOOL DISTRICT
GROVELAND ELEMENTARY - Minnetonka
MN_01
4.5
Chess
MINNETONKA PUBLIC SCHOOL DISTRICT
GROVELAND ELEMENTARY - Minnetonka
MN_01
4.5
Fencing
ST. LOUIS PARK PUBLIC SCHOOL DIST.
CENTRAL COMMUNITY CENTER
MN_01
5
Paddy is a great coach and class is fun.
Fencing
ST. LOUIS PARK PUBLIC SCHOOL DIST.
CENTRAL COMMUNITY CENTER
MN_01
5
Our daughter really loves fencing.
Fencing
ST. LOUIS PARK PUBLIC SCHOOL DIST.
CENTRAL COMMUNITY CENTER
MN_01
5
Paddy is a fantastic coach and the best that Brady has had in his 5 years of fencing (and we would drive to Wayzata for Chris last two years!). He's learning a lot this season.
Chess
MANKATO PUBLIC SCHOOL DISTRICT
HOOVER ELEMENTARY - Mankato
MN_01
4
STEM with LEGO® Bricks
Johnston Comm School District
Timber Ridge Elementary
IA_01
5
STEM with LEGO® Bricks
Johnston Comm School District
Timber Ridge Elementary
IA_01
5
STEM with LEGO® Bricks
Urbandale Comm School District
Rolling Green Elementary School
IA_01
4
Our son enjoyed the class, he wished more kids his age participated bit felt it was fun and educational.
STEM with LEGO® Bricks
Urbandale Comm School District
Valerius Elementary School
IA_01
5
STEM with LEGO® Bricks
NEW PRAGUE AREA SCHOOLS
RAVEN STREAM ELEMENTARY
MN_01
4
Our son was really excited to learn more about building Legos and looked forward to the last class to build a working car.
STEM with LEGO® Bricks
Urbandale Comm School District
Webster Elementary - Urbandale
IA_01
4
She said she had fun, but I had to ask her about it. The last Lego class she just volunteered the information. That's the only reason for the 4/5 rating.
STEM with LEGO® Bricks
Urbandale Comm School District
Rolling Green Elementary School
IA_01
4
My son works with legos a lot and he learned new things in this class. Thanks!
STEM with LEGO® Bricks
Johnston Comm School District
Horizon Elementary
IA_01
4
Our son like the class. He practiced working with a partner and following instructions. He got frustrated a few times when he tried to get ahead and things didn't work out, but that was a good learning moment. The communication with the school could have been better. The school didn't know who was in the class or where they were to go when I checked on the day class started. Letting them know details sooner would be helpful. It was a bit confusing.
STEM with LEGO® Bricks
Urbandale Comm School District
Rolling Green Elementary School
IA_01
5
STEM with LEGO® Bricks
Urbandale Comm School District
Webster Elementary - Urbandale
IA_01
5
My kids love this class. Unfortunately they had to miss the last class. We didn't receive any communication that the class was canceled on February 5th and my kids were left without a ride home. Then there was no communication it had been rescheduled for the next week.
STEM with LEGO® Bricks
Urbandale Comm School District
Webster Elementary - Urbandale
IA_01
5
She loved it! She really had a good time learning, and spending that time with her friends!
STEM with LEGO® Bricks
MANKATO PUBLIC SCHOOL DISTRICT
MONROE ELEMENTARY - Mankato
MN_01
5
My daughter loves this stuff
STEM with LEGO® Bricks
ELK RIVER PUBLIC SCHOOL DISTRICT
HASSAN ELEMENTARY
MN_01
5
My son LOVED this class. He got really sad that it was over and made sure to let me know that he needs to be in the next class as our legos at home are so BORING! Thank you for the opportunity for our kids to experience these classes and please continue to provide them. We love them!
Robotics
BLOOMINGTON PUBLIC SCHOOL DISTRICT
NORMANDALE HILLS ELEMENTARY
MN_01
5
My daughter thouroughly enjoyed the class. I wish the session had been longer and that she had had more experience with programming (they were only able to do this in one session). My daughter was the only girl in the class, so I think outreach to involve more girls is important.
Robotics
BLOOMINGTON PUBLIC SCHOOL DISTRICT
POPLAR BRIDGE ELEMENTARY
MN_01
5
STEM with LEGO® Bricks
MANKATO PUBLIC SCHOOL DISTRICT
BRIDGES COMMUNITY ELEMENTARY
MN_01
5
Both of my boys really enjoyed the class and were very excited to go to class each time. The instructor made them feel welcome right away.
STEM with LEGO® Bricks
Johnston Comm School District
Horizon Elementary
IA_01
5
He liked it, but didn't want to take the next class since the weather will be turning nicer and he will be able to play outside more.
Robotics
BLOOMINGTON PUBLIC SCHOOL DISTRICT
POPLAR BRIDGE ELEMENTARY
MN_01
5
Everything was great. My son loved the class. He thought the class was going to actually make a robot that moved though. Maybe there's an advanced class?
Robotics
BLOOMINGTON PUBLIC SCHOOL DISTRICT
POPLAR BRIDGE ELEMENTARY
MN_01
4
He said that it was frustrating when he wasn't able to finish the project or when the laptops weren't charged
STEM with LEGO® Bricks
ELK RIVER PUBLIC SCHOOL DISTRICT
HASSAN ELEMENTARY
MN_01
4
My son didn't like the other kids in class who were not behaving, but that's not the teacher's fault.
Robotics
BLOOMINGTON PUBLIC SCHOOL DISTRICT
POPLAR BRIDGE ELEMENTARY
MN_01
4
Possibly too many kids for 1 teacher. My child thought there was a lot of confusion and you'd have to wait a long time for help because only 1 teacher
Chess
MINNETONKA PUBLIC SCHOOL DISTRICT
EXCELSIOR ELEMENTARY
MN_01
3
My son really enjoyed this class, and especially loved getting the chess dollars and cashing them in for a trophy at the end of hte course- so fun! I did ask him after each class what he learned, and it didn't seem as though much content was taught. He just said that they played games against different people. Of course that's fine, i just would include that in the description of the course, as it was a bit misleading. Other than that, the teacher seemed friendly and kind and at pick-up the kids were happy and enjoying chess which was neat to see. 🙂
Chess
MINNETONKA PUBLIC SCHOOL DISTRICT
CLEAR SPRINGS ELEMENTARY
MN_01
4
STEM with LEGO® Bricks
ST. FRANCIS PUBLIC SCHOOL DISTRICT
ST. FRANCIS ELEMENTARY
MN_01
5
Our daughter really enjoyed your class and hopes to join ,when another one is available, thank you so much for all you do.
STEM with LEGO® Bricks
ST. FRANCIS PUBLIC SCHOOL DISTRICT
ST. FRANCIS ELEMENTARY
MN_01
5
Our daughter really enjoyed your class and hopes to join ,when another one is available, thank you so much for all you do.
STEM with LEGO® Bricks
ST. FRANCIS PUBLIC SCHOOL DISTRICT
ST. FRANCIS ELEMENTARY
MN_01
5
Both my boys love attending Mr. C's classes. They enjoy learning about STEM and building with the legos. I will enroll my kids again in Mr. C's classes.
STEM with LEGO® Bricks
ST. FRANCIS PUBLIC SCHOOL DISTRICT
ST. FRANCIS ELEMENTARY
MN_01
2.5
Not very structured. Just like sending your child with a new Lego set and having them put together somewhere other than your home
STEM with LEGO® Bricks
ST. FRANCIS PUBLIC SCHOOL DISTRICT
ST. FRANCIS ELEMENTARY
MN_01
4
STEM with LEGO® Bricks
ST. FRANCIS PUBLIC SCHOOL DISTRICT
ST. FRANCIS ELEMENTARY
MN_01
4.5
Ryan seemed to like Mr C--he worked very well with him.
Robotics
BLOOMINGTON PUBLIC SCHOOL DISTRICT
NORMANDALE HILLS ELEMENTARY
MN_01
5
Robotics
BLOOMINGTON PUBLIC SCHOOL DISTRICT
POPLAR BRIDGE ELEMENTARY
MN_01
5
STEM with LEGO® Bricks
MANKATO PUBLIC SCHOOL DISTRICT
MONROE ELEMENTARY - Mankato
MN_01
5
Graham LOVED this class! He was very sad it was over! His statement was "I wish it was every Friday" Thank you for offering it!!!
Robotics
BLOOMINGTON PUBLIC SCHOOL DISTRICT
HILLCREST COMMUNITY SCHOOL
MN_01
4.5
Chess
LAKEVILLE PUBLIC SCHOOL DISTRICT
CHERRY VIEW ELEMENTARY
MN_01
2
My child has played chess for multiple years now, and he felt the instructor did little to challenge him. He felt it was all very remedial, and was bored. He liked being challenged with worksheets, but wasn't given any. There are many other things that my child found disappointing about chess class this fall....he does not want to take after-school classes any longer. He said if his instructor made an effort to challenge him like his last instructor did....he'd want to stay in chess class. 🙁
Chess
LAKEVILLE PUBLIC SCHOOL DISTRICT
CHERRY VIEW ELEMENTARY
MN_01
5
Chess
LAKEVILLE PUBLIC SCHOOL DISTRICT
CHERRY VIEW ELEMENTARY
MN_01
5
Chess
LAKEVILLE PUBLIC SCHOOL DISTRICT
CHERRY VIEW ELEMENTARY
MN_01
5
Chess
LAKEVILLE PUBLIC SCHOOL DISTRICT
CHERRY VIEW ELEMENTARY
MN_01
5
Chess
LAKEVILLE PUBLIC SCHOOL DISTRICT
EASTVIEW ELEMENTARY - Lakeville
MN_01
5
Chess
LAKEVILLE PUBLIC SCHOOL DISTRICT
EASTVIEW ELEMENTARY - Lakeville
MN_01
5
Liked best about class: Playing other kids in his grade level
Chess
LAKEVILLE PUBLIC SCHOOL DISTRICT
LAKEVIEW ELEMENTARY -Lakeville
MN_01
4
Report disruptive children to their parents, a few of the kids (one especially) was very disruptive to the entire class every session.
Chess
LAKEVILLE PUBLIC SCHOOL DISTRICT
LAKEVIEW ELEMENTARY -Lakeville
MN_01
5
Chess
LAKEVILLE PUBLIC SCHOOL DISTRICT
LAKEVIEW ELEMENTARY -Lakeville
MN_01
5
The teacher was awesome!
Chess
LAKEVILLE PUBLIC SCHOOL DISTRICT
LAKEVIEW ELEMENTARY -Lakeville
MN_01
5
He really like the Chess instruction, thinks the instructor provides great lessons and information. Enjoys getting to play against other students. Although we love the chess portion of the class we find the management of student behavior lacking to the point that we question returning to the class. We continually experience issues with other student taking our child's prizes or awards and when I addressed it with the instructor acted like he is aware that this happens and his suggestion was to have my child do a better job of putting his stuff away so it is not accessible for other kids to take. Our child then began putting his items in his back pack but that didn't deter kids from again taking a chess prize out of his back pack. It's very discouraging for him to have every thing he earns from his hard work in class taken and when we address it the responsibility is put on us rather the doing something to make it clear that taking an item from another student will not be tolerated in the class. His chess skills have improved to the point that I no longer win ever game of chess we play together.
Chess
LAKEVILLE PUBLIC SCHOOL DISTRICT
LAKEVIEW ELEMENTARY -Lakeville
MN_01
5
Chess
LAKEVILLE PUBLIC SCHOOL DISTRICT
OAK HILLS ELEMENTARY - Lakeville
MN_01
5
Best about class: Learning about puzzles people made on the large board the instructor set up. What has your child gained from this class: Confidence! Our son's confidence has grown significantly since participating in the chess club. He has learned to think strategically in competitive situations, while also making friends.
TOURNAMENTS: Chess
EASTERN CARVER COUNTY
CHASKA MIDDLE SCHOOL EAST
MN_01
5
My daughter had a great time yesterday. She loves these tournements. Thanks to YEL for all the work involved to put on these events.
TOURNAMENTS: Chess
EASTERN CARVER COUNTY
CHASKA MIDDLE SCHOOL EAST
MN_01
5
We loved the Southwest Metro Open. Well run, fun, and challenging. Would register again and recommend to others! Thanks for all you do to encourage kids to learn and play chess.
TOURNAMENTS: Chess
EASTERN CARVER COUNTY
CHASKA MIDDLE SCHOOL EAST
MN_01
5
Amazing professionalism and timely tournaments. I'm amazed to see the dedication and commitment of all the YEL members. Great job guys!!!
TOURNAMENTS: Chess
EASTERN CARVER COUNTY
CHASKA MIDDLE SCHOOL EAST
MN_01
5
When announcing the winners of the trophys you should make sure to include what their total points were. Some of the kids you did not do this on, and it is interesting information.
TOURNAMENTS: Chess
EASTERN CARVER COUNTY
CHASKA MIDDLE SCHOOL EAST
MN_01
5
TOURNAMENTS: Chess
EASTERN CARVER COUNTY
CHASKA MIDDLE SCHOOL EAST
MN_01
5
My son thoroughly enjoys the class and is excited in collecting Chess dollars. He usually looks forward for the chess class as it motivates his interest. The instructors are awesome and provide him enough challenge during the class.
TOURNAMENTS: Chess
EASTERN CARVER COUNTY
CHASKA MIDDLE SCHOOL EAST
MN_01
5
My son had a great time. A positive, learning-centered tournament.
TOURNAMENTS: Chess
EASTERN CARVER COUNTY
CHASKA MIDDLE SCHOOL EAST
MN_01
4
Fun for the kids. Chairs or lunch options for parents would have been nice.
TOURNAMENTS: Chess
EASTERN CARVER COUNTY
CHASKA MIDDLE SCHOOL EAST
MN_01
5
My daughter had a great time! This was her second tournament and she wants to do more.
TOURNAMENTS: Chess
EASTERN CARVER COUNTY
CHASKA MIDDLE SCHOOL EAST
MN_01
5
You run a fantastic event. Thank you!
TOURNAMENTS: Chess
EASTERN CARVER COUNTY
CHASKA MIDDLE SCHOOL EAST
MN_01
4
This was his first ever tournament. He enjoyed himself and wants to attend another one.
TOURNAMENTS: Chess
EASTERN CARVER COUNTY
CHASKA MIDDLE SCHOOL EAST
MN_01
5
TOURNAMENTS: Chess
EASTERN CARVER COUNTY
CHASKA MIDDLE SCHOOL EAST
MN_01
5
My son had a great day. He liked the tournament, food, gym, and instructors. He is looking forward to the next tournament.
Chess
ST. VRAIN VALLEY RE 1J
ST. VRAIN COMMUNITY MONTESSORI SCHOOL
CO_01
5
Chess
ST. VRAIN VALLEY RE 1J
ST. VRAIN COMMUNITY MONTESSORI SCHOOL
CO_01
4.5
STEM with LEGO® Bricks
ST. FRANCIS PUBLIC SCHOOL DISTRICT
ST. FRANCIS ELEMENTARY
MN_01
5
He really enjoyed Mr.C and the class but there was some really disruptive boys in the class that took away from it a bitt. These boys were running wild every time I came in. I could tell Mr. C was frustrated. I don't know if you guys have in place with the teachers supposed to do and how they report that to school staff but it seems like this should be addressed.
TOURNAMENTS: Chess
EASTERN CARVER COUNTY
CHASKA MIDDLE SCHOOL EAST
MN_01
5
TOURNAMENTS: Chess
EASTERN CARVER COUNTY
CHASKA MIDDLE SCHOOL EAST
MN_01
5
My students came back very excited!
TOURNAMENTS: Chess
EASTERN CARVER COUNTY
CHASKA MIDDLE SCHOOL EAST
MN_01
4.5
Great job! Dodgeball was great. Suggestion: Please make clear pizza is only for kids. Then 5 stars.
TOURNAMENTS: Chess
EASTERN CARVER COUNTY
CHASKA MIDDLE SCHOOL EAST
MN_01
5
TOURNAMENTS: Chess
Urbandale Comm School District
Urbandale Middle School
IA_01
5
TOURNAMENTS: Chess
Urbandale Comm School District
Urbandale Middle School
IA_01
4
TOURNAMENTS: Chess
Urbandale Comm School District
Urbandale Middle School
IA_01
5
TOURNAMENTS: Chess
Urbandale Comm School District
Urbandale Middle School
IA_01
4
There needs to be more supervision with regard to sportsmanship. My son played in the K-1 group. During one match and after another, his opponents verbally taunted him. I could hear it from the viewing area.Having the gym open was a great idea!Also, your promotional materials for summer camp say something about "beat your dad" at chess. What about mom? Let's acknowledge that women and girls play chess too.
TOURNAMENTS: Chess
Urbandale Comm School District
Urbandale Middle School
IA_01
5
TOURNAMENTS: Chess
Urbandale Comm School District
Urbandale Middle School
IA_01
5
TOURNAMENTS: Chess
Urbandale Comm School District
Urbandale Middle School
IA_01
5
He is very patient and has a way of teaching chess that has dramatically improved my kids ability in a very short time. Both my children play chess with each other and I love hearing them apply the skills they learnt. I can't say enough good things about Bryan and this program. Thank you.
TOURNAMENTS: Chess
Urbandale Comm School District
Urbandale Middle School
IA_01
5
Yes he had a wonderful time. Bryan & Jim were very helpful & very encouraging at times when kids were having a touch go.
TOURNAMENTS: Chess
Urbandale Comm School District
Urbandale Middle School
IA_01
5
The kids had a great time. Parent dodge ball was a nice activity. It couldnt have been a better day!
TOURNAMENTS: Chess
Urbandale Comm School District
Urbandale Middle School
IA_01
5
This is the first time my child attended a chess tournament. He enjoyed it very much. Maybe the 6 rounds can be done in 3 long rounds so the younger ones would not get distracted from the gym time. Thanks for organizing a fun and educational event!
TOURNAMENTS: Chess
Urbandale Comm School District
Urbandale Middle School
IA_01
4
It was a good day. At times it felt we sat around waiting for the next rounds to start. I know the tournaments are something new you're trying so like any new thing,you learn as you go. I wonder if having more referees would help and/or parent volunteers to help round up kids form the gym, post things on the wall, etc...
TOURNAMENTS: Chess
Urbandale Comm School District
Urbandale Middle School
IA_01
5
The guy running it did a great job and accomplished a lot with so few people working it. I would mention that I did hear kids giving tips to kids who were still in the middle of games and to make sure kids know that shouldn't be done. Overall good experience and my kids enjoyed it.
TOURNAMENTS: Chess
Urbandale Comm School District
Urbandale Middle School
IA_01
4
TOURNAMENTS: Chess
Urbandale Comm School District
Urbandale Middle School
IA_01
5
TOURNAMENTS: Chess
Urbandale Comm School District
Urbandale Middle School
IA_01
5
TOURNAMENTS: Chess
EASTERN CARVER COUNTY
CHASKA MIDDLE SCHOOL EAST
MN_01
5
My son absolutely loves chess and competing!
TOURNAMENTS: Chess
Urbandale Comm School District
Urbandale Middle School
IA_01
5
My son had a great time.
TOURNAMENTS: Chess
Urbandale Comm School District
Urbandale Middle School
IA_01
4
Fencing
No District MN
PARNASSUS PREP
MN_01
5
Keep up the great work!
Chess
ANOKA-HENNEPIN SCHOOL DISTRICT
SAND CREEK ELEMENTARY
MN_01
5
My son, Ciaran, loved chess club and he likes his teacher. Also it was awesome that there were more class sessions and worth the cost 🙂 He will be signed up again for next year fall and winter. thank you!! Jamie
Fencing
No District MN
PARNASSUS PREP
MN_01
5
Robotics
BLOOMINGTON PUBLIC SCHOOL DISTRICT
OAK GROVE ELEMENTARY
MN_01
3
First week was a sub, with limited materials, second week was a no show. I've been disappointed by this class.
Robotics
BLOOMINGTON PUBLIC SCHOOL DISTRICT
OAK GROVE ELEMENTARY
MN_01
2
The class schedule was a mess, he said he didn't learn anything the first class. The 3rd class was better, hoping the makeup class tomorrow is good. And they remember to have an instructor there for the makeup class.
Fencing
No District MN
PARNASSUS PREP
MN_01
5
Chloe loves fencing and is learning a lot.
Sports
DELANO PUBLIC SCHOOL DISTRICT
DELANO COMMUNITY EDUCATION CENTER
MN_01
5
Extreme fun every day ! Kept kids active made sure they enjoyed playing!!
Sports
DELANO PUBLIC SCHOOL DISTRICT
DELANO COMMUNITY EDUCATION CENTER
MN_01
5
STEM with LEGO® Bricks
ANOKA-HENNEPIN SCHOOL DISTRICT
JOHNSVILLE ELEMENTARY
MN_01
5
Fencing
No District MN
PARNASSUS PREP
MN_01
5
Paddy was a great teacher. He helped my daughter navigate the state tournament and my youngest daughter noted how positive and supportive he was.
Sports
NEW PRAGUE AREA SCHOOLS
FALCON RIDGE - New Prague
MN_01
5
Sports
NEW PRAGUE AREA SCHOOLS
FALCON RIDGE - New Prague
MN_01
5
Sports
NEW PRAGUE AREA SCHOOLS
FALCON RIDGE - New Prague
MN_01
4
Sports
NEW PRAGUE AREA SCHOOLS
FALCON RIDGE - New Prague
MN_01
4
Sports
NEW PRAGUE AREA SCHOOLS
FALCON RIDGE - New Prague
MN_01
5
Sports
NEW PRAGUE AREA SCHOOLS
FALCON RIDGE - New Prague
MN_01
5
Sports
NEW PRAGUE AREA SCHOOLS
FALCON RIDGE - New Prague
MN_01
4
Mr. Lumpkim did a great job. My daughter had fun and that's what matters at her age.
Sports
NEW PRAGUE AREA SCHOOLS
FALCON RIDGE - New Prague
MN_01
2
Sports
NEW PRAGUE AREA SCHOOLS
EAGLE VIEW - New Prague
MN_01
5
Fencing
MINNEAPOLIS PUBLIC SCHOOL DIST.
NORTHROP ELEMENTARY
MN_01
5
Evan loved the class. He enjoyed it so much that he has taken it twice now and would like to sign up for a third time.
Sports
NEW PRAGUE AREA SCHOOLS
EAGLE VIEW - New Prague
MN_01
5
He was wonderful and my daughter enjoyed his coaching!
STEM with LEGO® Bricks
HOLDINGFORD PUBLIC SCHOOL DISTRICT
HOLDINGFORD ELEMENTARY
MN_01
5
Madi was great! I picked him up from each session and she was very pleasant to me, and he was excited to tell me about class.
STEM with LEGO® Bricks
HOLDINGFORD PUBLIC SCHOOL DISTRICT
HOLDINGFORD ELEMENTARY
MN_01
3.5
Sports
NEW PRAGUE AREA SCHOOLS
EAGLE VIEW - New Prague
MN_01
5
My son loved this coach, he said better than previous years.
Sports
NEW PRAGUE AREA SCHOOLS
EAGLE VIEW - New Prague
MN_01
5
My son loved basketball and really enjoyed the coach!
Fencing
MINNEAPOLIS PUBLIC SCHOOL DIST.
NORTHROP ELEMENTARY
MN_01
3
My little guy said he didn't like how much talking there was in the class. 🙂
Sports
NEW PRAGUE AREA SCHOOLS
EAGLE VIEW - New Prague
MN_01
5
The instructor was very nice. My son really enjoyed the class!
Sports
NEW PRAGUE AREA SCHOOLS
FALCON RIDGE - New Prague
MN_01
5
He has great energy to teach. Fun coach.
Sports
NEW PRAGUE AREA SCHOOLS
FALCON RIDGE - New Prague
MN_01
5
Fencing
MANKATO PUBLIC SCHOOL DISTRICT
KENNEDY ELEMENTARY - Mankato
MN_01
5
Lillian enjoys fencing and when was struggling asked Brian for help/tips and saw improvement in her technique. We appreciate everything Brian does for the kids!
Sports
NEW PRAGUE AREA SCHOOLS
FALCON RIDGE - New Prague
MN_01
4.5
Sports
NEW PRAGUE AREA SCHOOLS
FALCON RIDGE - New Prague
MN_01
5
Fencing
MANKATO PUBLIC SCHOOL DISTRICT
KENNEDY ELEMENTARY - Mankato
MN_01
5
He is so wonderful with the students. Engaging and challenging in every lesson.
Fencing
MANKATO PUBLIC SCHOOL DISTRICT
KENNEDY ELEMENTARY - Mankato
MN_01
4
The instructor was great. The first few weeks my son was only moderately interested. This was his first time and he said he didn't care for it for a variety of reason (like he was too hot wearing the gear). The last week when they had the tournament he ended up getting silver and was so excited that he now wants to do fencing again next session.
TOURNAMENTS: Chess
EDEN PRAIRIE PUBLIC SCHOOL DISTRICT
EDEN LAKE ELEMENTARY
MN_01
4
Very fun day
TOURNAMENTS: Chess
EDEN PRAIRIE PUBLIC SCHOOL DISTRICT
EDEN LAKE ELEMENTARY
MN_01
5
Very fun day
STEM with LEGO® Bricks
ANOKA-HENNEPIN SCHOOL DISTRICT
JOHNSVILLE ELEMENTARY
MN_01
5
TOURNAMENTS: Chess
EDEN PRAIRIE PUBLIC SCHOOL DISTRICT
EDEN LAKE ELEMENTARY
MN_01
5
TOURNAMENTS: Chess
EDEN PRAIRIE PUBLIC SCHOOL DISTRICT
EDEN LAKE ELEMENTARY
MN_01
3.5
TOURNAMENTS: Chess
EDEN PRAIRIE PUBLIC SCHOOL DISTRICT
EDEN LAKE ELEMENTARY
MN_01
5
TOURNAMENTS: Chess
EDEN PRAIRIE PUBLIC SCHOOL DISTRICT
EDEN LAKE ELEMENTARY
MN_01
5
Fencing
MANKATO PUBLIC SCHOOL DISTRICT
KENNEDY ELEMENTARY - Mankato
MN_01
4.5
TOURNAMENTS: Chess
EDEN PRAIRIE PUBLIC SCHOOL DISTRICT
EDEN LAKE ELEMENTARY
MN_01
5
Very patient and nice
STEM with LEGO® Bricks
HOLDINGFORD PUBLIC SCHOOL DISTRICT
HOLDINGFORD ELEMENTARY
MN_01
5
TOURNAMENTS: Chess
EDEN PRAIRIE PUBLIC SCHOOL DISTRICT
EDEN LAKE ELEMENTARY
MN_01
5
TOURNAMENTS: Chess
EDEN PRAIRIE PUBLIC SCHOOL DISTRICT
EDEN LAKE ELEMENTARY
MN_01
5
TOURNAMENTS: Chess
EDEN PRAIRIE PUBLIC SCHOOL DISTRICT
EDEN LAKE ELEMENTARY
MN_01
5
TOURNAMENTS: Chess
EDEN PRAIRIE PUBLIC SCHOOL DISTRICT
EDEN LAKE ELEMENTARY
MN_01
5
TOURNAMENTS: Chess
EDEN PRAIRIE PUBLIC SCHOOL DISTRICT
EDEN LAKE ELEMENTARY
MN_01
5
Excellent
TOURNAMENTS: Chess
EDEN PRAIRIE PUBLIC SCHOOL DISTRICT
EDEN LAKE ELEMENTARY
MN_01
5
Excellent
TOURNAMENTS: Chess
EDEN PRAIRIE PUBLIC SCHOOL DISTRICT
EDEN LAKE ELEMENTARY
MN_01
3.5
TOURNAMENTS: Chess
EDEN PRAIRIE PUBLIC SCHOOL DISTRICT
EDEN LAKE ELEMENTARY
MN_01
5
TOURNAMENTS: Chess
EDEN PRAIRIE PUBLIC SCHOOL DISTRICT
EDEN LAKE ELEMENTARY
MN_01
5
TOURNAMENTS: Chess
EDEN PRAIRIE PUBLIC SCHOOL DISTRICT
EDEN LAKE ELEMENTARY
MN_01
5
TOURNAMENTS: Chess
EDEN PRAIRIE PUBLIC SCHOOL DISTRICT
EDEN LAKE ELEMENTARY
MN_01
5
TOURNAMENTS: Chess
EDEN PRAIRIE PUBLIC SCHOOL DISTRICT
EDEN LAKE ELEMENTARY
MN_01
5
TOURNAMENTS: Chess
EDEN PRAIRIE PUBLIC SCHOOL DISTRICT
EDEN LAKE ELEMENTARY
MN_01
5
TOURNAMENTS: Chess
EDEN PRAIRIE PUBLIC SCHOOL DISTRICT
EDEN LAKE ELEMENTARY
MN_01
5
The tournament went great! This location felt a little small compared to some of the others. It was manageable, but with the gym right across from the cafeteria, and the gate down to block off most of the rest of the school, it had a bit more of a cramped feeling than most of the other venues where your chess tournaments are held. Organizationally, it went off fantastically as it always does.
TOURNAMENTS: Chess
EDEN PRAIRIE PUBLIC SCHOOL DISTRICT
EDEN LAKE ELEMENTARY
MN_01
5
TOURNAMENTS: Chess
EDEN PRAIRIE PUBLIC SCHOOL DISTRICT
EDEN LAKE ELEMENTARY
MN_01
5
Fencing
MANKATO PUBLIC SCHOOL DISTRICT
KENNEDY ELEMENTARY - Mankato
MN_01
5
Gianna only was able to make it to one class, but this is the 2nd time she has taken this and see enjoys it very much.
Fencing
No District MN
PARNASSUS PREP
MN_01
5
Fencing
Johnston Comm School District
Beaver Creek Elem School
IA_01
3
3 The first couple of classes he liked it. Then he started not wanting to go and saying that Fencing is not what he thought it was. Not sure why the big change but wish it would have worked out better.
Fencing
Johnston Comm School District
Beaver Creek Elem School
IA_01
4
First time in fencing class and she enjoyed it. She signed up for the next session.
STEM
Johnston Comm School District
Beaver Creek Elem School
IA_01
4
Sports
Johnston Comm School District
Horizon Elementary
IA_01
2.5
She liked the instructor, but didn't like the class. She said she was bored at times.
Sports
Johnston Comm School District
Horizon Elementary
IA_01
5
STEM with LEGO® Bricks
HOLDINGFORD PUBLIC SCHOOL DISTRICT
HOLDINGFORD ELEMENTARY
MN_01
5
Fencing
Johnston Comm School District
Beaver Creek Elem School
IA_01
5
Sports
Johnston Comm School District
Horizon Elementary
IA_01
5
She was sad to see the class end.
Chess
Johnston Comm School District
Summit Middle School
IA_01
5
Great class! My son has learned a great deal on how to play chess and thinking ahead on what moves to make. Some days it is just difficult to pick up child after school at 3:00 p.m. for working parents
STEM
Johnston Comm School District
Beaver Creek Elem School
IA_01
4
My daughter loved Mr. Lucas, but have class a 4 because she just didn't find coding as interesting as she thought she might.
STEM with LEGO® Bricks
No District MN
AGAMIM CLASSICAL ACADEMY
MN_01
5
STEM with LEGO® Bricks
No District MN
AGAMIM CLASSICAL ACADEMY
MN_01
5
Robotics
No District MN
ST. MICHAEL CATHOLIC SCHOOL
MN_01
3
3
Fencing
No District MN
PARNASSUS PREP
MN_01
4
My fencer was looking forward to a competition this last session.
Sports
DELANO PUBLIC SCHOOL DISTRICT
DELANO COMMUNITY EDUCATION CENTER
MN_01
5
Charlie has a blast!!! Will definitely sign up again. Nice work, thank you!
STEM with LEGO® Bricks
No District MN
AGAMIM CLASSICAL ACADEMY
MN_01
5
STEM with LEGO® Bricks
No District MN
Cologne Academy
MN_01
5
My son said he liked the teacher and continues to want to take the Lego classes whenever they are offered.
Fencing
Johnston Comm School District
Beaver Creek Elem School
IA_01
5
Great class and instructor
TOURNAMENTS: Chess
EDEN PRAIRIE PUBLIC SCHOOL DISTRICT
EDEN LAKE ELEMENTARY
MN_01
4.5
TOURNAMENTS: Chess
EDEN PRAIRIE PUBLIC SCHOOL DISTRICT
EDEN LAKE ELEMENTARY
MN_01
4.5
TOURNAMENTS: Chess
EDEN PRAIRIE PUBLIC SCHOOL DISTRICT
EDEN LAKE ELEMENTARY
MN_01
4.5
TOURNAMENTS: Chess
EDEN PRAIRIE PUBLIC SCHOOL DISTRICT
EDEN LAKE ELEMENTARY
MN_01
4.5
Fencing
Loveland Parks and Recreation
Chilson Recreation Center
CO_01
0.5
The class was too large, and the age range of participants too broad to accommodate the younger participants. Groups were often created where a portion of the participants were working with a child as the "instructor." Frequently participants who were not consistently winning were spending large portions of the class sitting and watching, but not participating or learning. My son was so excited to try this activity, and it was a huge dissappointment, and moreover an enormous waste of money. I wish we had not signed up for this class, and will not be doing this activity in the future. John was friendly, and other participants parents seemed to be very pleased with him. However, he provided very little feedback or actual instruction from my perspective.
TOURNAMENTS: Chess
EDEN PRAIRIE PUBLIC SCHOOL DISTRICT
EDEN LAKE ELEMENTARY
MN_01
4.5
TOURNAMENTS: Chess
EDEN PRAIRIE PUBLIC SCHOOL DISTRICT
EDEN LAKE ELEMENTARY
MN_01
4.5
STEM
Johnston Comm School District
Henry A Wallace Elementary School
IA_01
4
My son had taken scratch class before so he was a little bored with some of the content. But felt it was a great class for a beginner.
Chess
Johnston Comm School District
Henry A Wallace Elementary School
IA_01
5
My kids have taken this class multiple times and always enjoy it.
Chess
HOPKINS PUBLIC SCHOOL DISTRICT
MEADOWBROOK ELEMENTARY
MN_01
5
Easton LOVED chess class! He came back each week with new challenges. My husband is really good at chess and I'm just a beginner as well as Easton, so he and I played a lot so he could teach me what he had learned, but then he'd play his dad for a little challenge. So fun! Thank you!
Sports
NEW PRAGUE AREA SCHOOLS
RAVEN STREAM ELEMENTARY
MN_01
4
My son seemed to have enjoyed it.
Sports
NEW PRAGUE AREA SCHOOLS
RAVEN STREAM ELEMENTARY
MN_01
4
Chess
No District MN
PARNASSUS PREP
MN_01
5
"...please tell him that my daughter told me that she only wants to sign up for chess again if "Mr. Jerry is the teacher because he is so nice and he is the best teacher." She adores him! Please also kindly tell him that we have been playing chess all the time at home- such a fun way to spend time together in the winter!"
STEM with LEGO® Bricks
NEW PRAGUE AREA SCHOOLS
EAGLE VIEW - New Prague
MN_01
5
Brock loves having this class! He is excited for the next session!
Sports
NEW PRAGUE AREA SCHOOLS
RAVEN STREAM ELEMENTARY
MN_01
5
We just wish that there wasn't a waiting list for the next session!
Sports
Johnston Comm School District
Beaver Creek Elem School
IA_01
0.5
My daughter did not enjoy this round of soccer due to some 'bigger boys' (her description) in the class. After day 1 she asked me to not go again - saying some bigger boys were pushing and shoving a lot and getting in trouble with the coach. It did not help that she was also the only girl in the class which intimidated her (along with being the youngest grade). This is no reflection on Zach at all but wanted to provide direct feedback. She did not complete the course which was disappointing as she loves soccer and had a good experience with the first course in the fall. I would have her try again if I knew there were other girls her age also signed up but will not sign her up again unless I know that. Appreciate the survey opportunity to provide feedback.
Sports
NEW PRAGUE AREA SCHOOLS
RAVEN STREAM ELEMENTARY
MN_01
5
The instructor was great!! I think the class size was a bit large for the age. It was like herding cats at times.
Fencing
Loveland Parks and Recreation
Chilson Recreation Center
CO_01
3
My children really enjoy John. The class itself is too big of a mix of experiences. It makes the ratio of teacher to student too big and not enough 1:1 time. There is a boy in class Brendon (sp?), who had lots of physical fits, injuring other students, throwing chairs and equipment. He should have been asked to leave and dealt with more appropriately. He was allowed to stay and every week he injured someone. If that happens again, that boy is now old enough to be arrested and I will call the police.
TOURNAMENTS: Chess
EDEN PRAIRIE PUBLIC SCHOOL DISTRICT
EDEN LAKE ELEMENTARY
MN_01
5
TOURNAMENTS: Chess
EDEN PRAIRIE PUBLIC SCHOOL DISTRICT
EDEN LAKE ELEMENTARY
MN_01
5
STEM with LEGO® Bricks
No District MN
Cologne Academy
MN_01
5
Great! Our son always enjoys the different creative LEGO themes and has fun building with his friends.
Chess
NEW PRAGUE AREA SCHOOLS
EAGLE VIEW - New Prague
MN_01
5
My kids love playing chess and learning from Dawn. She's awesome!
STEM with LEGO® Bricks
No District MN
Cologne Academy
MN_01
3.5
Fencing
Loveland Parks and Recreation
Chilson Recreation Center
CO_01
5
What a wonderful experience! John has a great ability to guide and teach these kiddo's. He communicates with all those around and surrounding. His coaching skills are superb. We are grateful and thankful for all he does and contributes to his class. Absolutely amazing and spectacular! Thank you thank you so much John!
PreK LEGO
Loveland Parks and Recreation
Chilson Recreation Center
CO_01
5
Laura made my son feel at ease when he is usually nervous about classes without me. I loved that books were incorporated to the class. My son LOVED it. I have sent a message to you, Tammy, about future possibilities. 🙂
STEM with LEGO® Bricks
No District MN
ST. MICHAEL CATHOLIC SCHOOL
MN_01
5
My son loves this and has already requested to do it again. It would be fun if they could take a small kit home, but I realize that the cost would probably be affected.
STEM with LEGO® Bricks
NEW PRAGUE AREA SCHOOLS
EAGLE VIEW - New Prague
MN_01
4
Fencing
SHAKOPEE PUBLIC SCHOOL DISTRICT
JACKSON ELEMENTARY - Shakopee
MN_01
4.5
Fencing
SHAKOPEE PUBLIC SCHOOL DISTRICT
JACKSON ELEMENTARY - Shakopee
MN_01
3
My loves his fencing class! However, I would be interested in the kids having more time actually fencing.
Fencing
SHAKOPEE PUBLIC SCHOOL DISTRICT
JACKSON ELEMENTARY - Shakopee
MN_01
4
Fencing
SHAKOPEE PUBLIC SCHOOL DISTRICT
JACKSON ELEMENTARY - Shakopee
MN_01
4
PreK LEGO
Loveland Parks and Recreation
Chilson Recreation Center
CO_01
5
Laura is a wonderful teacher! This is our second time taking a class with her. She truly cares about kids, it shines through her. She genuinely enjoys seeing the kids come through the door each week. Hopefully, we will see her in another class soon!
PreK LEGO
Loveland Parks and Recreation
Chilson Recreation Center
CO_01
5
Ms. Laura was great! She was very kind and enthusiast and made wonderful LEGO projects with the children each session. I would definitely recommend this class and this teacher!
STEM with LEGO® Bricks
No District MN
Cologne Academy
MN_01
5
Instructor encouraging to her. She thought it was great.
Fencing
Johnston Comm School District
Beaver Creek Elem School
IA_01
5
Fencing
Johnston Comm School District
Beaver Creek Elem School
IA_01
3
Nathaniel did a nice job, but it was difficult for him to watch and coach everyone because of the class size. There was a Mom who tried to assist (who didn't know anything about fencing) with the best of intentions, but my son hated that this other kid's Mom was telling him what to do. It was a really awkward situation that led to my son's overall lack of enthusiasm with the experience.
Sports
NEW PRAGUE AREA SCHOOLS
RAVEN STREAM ELEMENTARY
MN_01
5
He was really great with the kids, very encouraging.
Fencing
Johnston Comm School District
Beaver Creek Elem School
IA_01
5
Fencing
Johnston Comm School District
Beaver Creek Elem School
IA_01
5
STEM
Johnston Comm School District
Beaver Creek Elem School
IA_01
5
Fencing
Loveland Parks and Recreation
Chilson Recreation Center
CO_01
5
Such a great teacher! He really got my son interested in fencing. Very pleased with how much more involved my son became after the first session.
Chess
No District MN
Cologne Academy
MN_01
4.5
My 2nd grader LOVED this course!! We'd give it a 5!
Chess
No District MN
Cologne Academy
MN_01
5
My son continues to love this class and will take it any time it is offered.
STEM with LEGO® Bricks
No District MN
ST. VINCENT DE PAUL
MN_01
4.5
Chess
WACONIA PUBLIC SCHOOL DISTRICT
SOUTHVIEW ELEMENTARY - Waconia
MN_01
5
Shane would talk about his teacher and seems to really like him.
Chess
No District MN
Cologne Academy
MN_01
5
My sons only complaint was he didn't want it to end!
Fencing
WESTONKA PUBLIC SCHOOL DISTRICT
GRANDVIEW MIDDLE SCHOOL
MN_01
5
My son Jack loves his fencing class and enjoys this instructor. He's been his favorite instructor since he's been in fencing.
Robotics
MINNETONKA PUBLIC SCHOOL DISTRICT
GROVELAND ELEMENTARY - Minnetonka
MN_01
1
[Rate: Poor] There was absolutely no instruction with this class and the "instructor" was not very kind to the kids and allowed other kids to be rude to our younger children while she stood by and watched.
Chess
BUFFALO-HANOVER-MONTROSE PUBLIC SCHOOL DISTRICT
DISCOVERY ELEMENTARY - Buffalo
MN_01
5
Is learning and really enjoys the class and teacher!
Chess
WACONIA PUBLIC SCHOOL DISTRICT
SOUTHVIEW ELEMENTARY - Waconia
MN_01
5
Chess
WESTONKA PUBLIC SCHOOL DISTRICT
HILLTOP PRIMARY SCHOOL - Westonka
MN_01
5
STEM with LEGO® Bricks
No District MN
ST. VINCENT DE PAUL
MN_01
5
My son absolutely loved this course, and greatly looked forward to it every week. Please continue to bring things like this to St Vincent de Paul!
Chess
No District MN
PARNASSUS PREP
MN_01
4.5
Chess
DELANO PUBLIC SCHOOL DISTRICT
DELANO ELEMENTARY
MN_01
5
Fencing
WESTONKA PUBLIC SCHOOL DISTRICT
GRANDVIEW MIDDLE SCHOOL
MN_01
5
John did a great job this session teaching new skills while integrating new students.
Fencing
WESTONKA PUBLIC SCHOOL DISTRICT
GRANDVIEW MIDDLE SCHOOL
MN_01
4.5
Do you think next year they can open the class up to 6th Graders?
Chess
BUFFALO-HANOVER-MONTROSE PUBLIC SCHOOL DISTRICT
DISCOVERY ELEMENTARY - Buffalo
MN_01
5
Wonderful and patient with a group of boys with a ton of energy!
Chess
WESTONKA PUBLIC SCHOOL DISTRICT
HILLTOP PRIMARY SCHOOL - Westonka
MN_01
5
Chess
No District MN
PARNASSUS PREP
MN_01
5
Our son really loves the chess class!
STEM with LEGO® Bricks
NORTHFIELD PUBLIC SCHOOL DISTRICT
BRIDGEWATER ELEMENTARY
MN_02
5
Chess
No District MN
Cologne Academy
MN_01
5
STEM with LEGO® Bricks
NORTHFIELD PUBLIC SCHOOL DISTRICT
BRIDGEWATER ELEMENTARY
MN_02
5
STEM with LEGO® Bricks
No District MN
ST. VINCENT DE PAUL
MN_01
4.5
Chess
DELANO PUBLIC SCHOOL DISTRICT
DELANO ELEMENTARY
MN_01
5
Chess
BUFFALO-HANOVER-MONTROSE PUBLIC SCHOOL DISTRICT
DISCOVERY ELEMENTARY - Buffalo
MN_01
5
My child loves chess and he continues to attend because of the coaching.
Fencing
WEST ST. PAUL-MENDOTA HTS.-EAGAN
SOMERSET ELEMENTARY
MN_01
5
My son said he wanted to continue fencing,but only if he could haveJohn as his teacher.:)
Fencing
WEST ST. PAUL-MENDOTA HTS.-EAGAN
SOMERSET ELEMENTARY
MN_01
5
John was great! We've signed up for another class. My daughter REALLY loves fencing!
Fencing
WEST ST. PAUL-MENDOTA HTS.-EAGAN
SOMERSET ELEMENTARY
MN_01
5
My son really enjoyed this class. This was his first fencing experience.
Chess
ST. LOUIS PARK PUBLIC SCHOOL DIST.
AQUILA ELEMENTARY
MN_01
5
Both my kids had a great time in the class!
STEM with LEGO® Bricks
ST. LOUIS PARK PUBLIC SCHOOL DIST.
AQUILA ELEMENTARY
MN_01
4
He really enjoyed it despite some frustrations with him being able to do it. He was sad when it ended.
Chess
ST. LOUIS PARK PUBLIC SCHOOL DIST.
AQUILA ELEMENTARY
MN_01
5
Great class! My son learned some new skills & he looks forward to it.
Chess
ST. LOUIS PARK PUBLIC SCHOOL DIST.
AQUILA ELEMENTARY
MN_01
5
Chess
BUFFALO-HANOVER-MONTROSE PUBLIC SCHOOL DISTRICT
HANOVER ELEMENTARY
MN_01
5
Hanover program is so great! The teacher is amazing with the kiddos!
Chess
BUFFALO-HANOVER-MONTROSE PUBLIC SCHOOL DISTRICT
HANOVER ELEMENTARY
MN_01
4
My son loved it. Wish they had more consistent instructors so they got to know the kids and their levels but they were great.
Chess
MANKATO PUBLIC SCHOOL DISTRICT
HOOVER ELEMENTARY - Mankato
MN_01
3.5
my son likes chess & wants learn more
Chess
WESTONKA PUBLIC SCHOOL DISTRICT
HILLTOP PRIMARY SCHOOL - Westonka
MN_01
5
We love that our kids have this opportunity, such a great mind game and taught very well-my boys have learned a lot about the game, it's fun to be beat by my 7 year old in a game of chess!
Chess
BUFFALO-HANOVER-MONTROSE PUBLIC SCHOOL DISTRICT
HANOVER ELEMENTARY
MN_01
5
They enjoyed sharing what they had learned with us and want to play chess at home on our chess/checkers table.
Chess
MANKATO PUBLIC SCHOOL DISTRICT
HOOVER ELEMENTARY - Mankato
MN_01
5
Chess
ST. LOUIS PARK PUBLIC SCHOOL DIST.
AQUILA ELEMENTARY
MN_01
4
Would love to see more students at AQ encouraged to try tournaments!
Fencing
New Hope Parks and Recreation
CRYSTAL COMMUNITY CENTER
MN_01
3.5
It was a nice class and Chris gave them good technical advice. My son enjoyed it but it seemed like the class was slow because the other kids weren't engaged. Chris had a tough job with keeping them interested but safe at the same time. The class could probably use more "game" strategies for this age group.
Chess
ST. LOUIS PARK PUBLIC SCHOOL DIST.
AQUILA ELEMENTARY
MN_01
3.5
I am not sure if this is the person who began the class or ended it. The instructor who ended the session was wonderful. The person who began not so much.
Chess
ST. VRAIN VALLEY RE 1J
ST. VRAIN COMMUNITY MONTESSORI SCHOOL
CO_01
4.5
Chess
ST. VRAIN VALLEY RE 1J
ST. VRAIN COMMUNITY MONTESSORI SCHOOL
CO_01
5
STEM
Urbandale Comm School District
Olmsted Elementary School
IA_01
5
Chess
BUFFALO-HANOVER-MONTROSE PUBLIC SCHOOL DISTRICT
HANOVER ELEMENTARY
MN_01
5
My son really enjoyed this class.
Chess
Urbandale Comm School District
Valerius Elementary School
IA_01
4
Chess
No District MN
Annunciation
MN_01
5
Thank you
STEM with LEGO® Bricks
No District MN
OUR LADY OF THE PRAIRIE
MN_01
4
Fencing
SOUTH WASHINGTON COUNTY SCHOOL DIST
DISTRICT PROGRAM CENTER
MN_01
5
We enjoy Bruce's structure yet freedom in the class. He's very good with the kids!
Chess
No District MN
Annunciation
MN_01
5
Chess
SOUTH WASHINGTON COUNTY SCHOOL DIST
VALLEY CROSSING ELEMENTARY
MN_01
5
Fencing
SOUTH WASHINGTON COUNTY SCHOOL DIST
DISTRICT PROGRAM CENTER
MN_01
5
Fencing
SOUTH WASHINGTON COUNTY SCHOOL DIST
DISTRICT PROGRAM CENTER
MN_01
5
Fencing
SOUTH WASHINGTON COUNTY SCHOOL DIST
DISTRICT PROGRAM CENTER
MN_01
5
My daughter Emma really enjoys the class & her coach's instruction!
Fencing
SOUTH WASHINGTON COUNTY SCHOOL DIST
DISTRICT PROGRAM CENTER
MN_01
3
Coach Bruce is awesome (5 stars). The reason for fewer stars is that each new session has students new to fencing...and necessary time is allocated to their introduction to skills while returning students don't have instruction to improve their craft during that time. It would be great to differentiate the classes based on experience.
Fencing
SOUTH WASHINGTON COUNTY SCHOOL DIST
DISTRICT PROGRAM CENTER
MN_01
5
He really enjoys fencing and looks forward to tournaments. He likes how this session the advanced kids are practicing against each other for more of a challenge.
STEM
Urbandale Comm School District
Webster Elementary - Urbandale
IA_01
4
TOURNAMENTS: Chess
OSSEO PUBLIC SCHOOL DISTRICT
WEAVER LAKE SCIENCE MATH and TECH SCHOOL
MN_01
5
My son learned a lot in his first chess tournament. Thank you for providing the opportunity.
Chess
SOUTH WASHINGTON COUNTY SCHOOL DIST
VALLEY CROSSING ELEMENTARY
MN_01
5
My son loves this class!
Chess
Urbandale Comm School District
Rolling Green Elementary School
IA_01
5
She was really nice and taught the kids a lot.
Chess
SOUTH WASHINGTON COUNTY SCHOOL DIST
VALLEY CROSSING ELEMENTARY
MN_01
5
Chess
Urbandale Comm School District
Webster Elementary - Urbandale
IA_01
5
My son has learned at lot and the instructor has been very patient and helpful for him
TOURNAMENTS: Chess
OSSEO PUBLIC SCHOOL DISTRICT
WEAVER LAKE SCIENCE MATH and TECH SCHOOL
MN_01
5
Excellent organizer and encouraging the younger kids
Chess
No District MN
Annunciation
MN_01
5
Will loved chess class!
Chess
Urbandale Comm School District
Karen Acres Elementary School
IA_01
5
Chess
NEW PRAGUE AREA SCHOOLS
EAGLE VIEW - New Prague
MN_01
5
Dawn is very patient with all the kids and my son really enjoys his time in chess.
TOURNAMENTS: Chess
OSSEO PUBLIC SCHOOL DISTRICT
WEAVER LAKE SCIENCE MATH and TECH SCHOOL
MN_01
5
Fencing
Urbandale Comm School District
Urbandale Middle School
IA_01
5
Very calm and a good teacher
Fencing
Urbandale Comm School District
Urbandale Middle School
IA_01
5
Managed all the kids really well
Fencing
SOUTH WASHINGTON COUNTY SCHOOL DIST
DISTRICT PROGRAM CENTER
MN_01
5
Great experience to my son, Max. We would love to have this lesson again when available.
STEM with LEGO® Bricks
No District MN
OUR LADY OF THE PRAIRIE
MN_01
5
My daughter loves this class. She has been applying ideas from this class into other parts of her play at home. Thanks for helping spark her love of engineering!
Chess
SOUTH WASHINGTON COUNTY SCHOOL DIST
VALLEY CROSSING ELEMENTARY
MN_01
4
STEM with LEGO® Bricks
PRINCETON PUBLIC SCHOOL DISTRICT
SOUTH PRIMARY SCHOOL - Princeton
MN_01
3
He said there were different teachers and he didn't like that?
Fencing
SOUTH WASHINGTON COUNTY SCHOOL DIST
DISTRICT PROGRAM CENTER
MN_01
3
Fencing
SOUTH WASHINGTON COUNTY SCHOOL DIST
DISTRICT PROGRAM CENTER
MN_01
4.5
Chess
NEW PRAGUE AREA SCHOOLS
FALCON RIDGE - New Prague
MN_01
5
Excellent work! My son was always excited to go and learned some new moves. Thanks tons!
Fencing
Urbandale Comm School District
Urbandale Middle School
IA_01
3
My child missed a few due to illness, weather, and braces. He was the oldest and the instructors made sure he was also be challenged while the younger students were learning techniques my child has already mastered.
Fencing
Urbandale Comm School District
Urbandale Middle School
IA_01
3
Chess
NEW PRAGUE AREA SCHOOLS
FALCON RIDGE - New Prague
MN_01
3
STEM with LEGO® Bricks
DELANO PUBLIC SCHOOL DISTRICT
DELANO ELEMENTARY
MN_01
5
My son loved the class and the instructor pushed him to do more and think creatively.
Chess
Urbandale Comm School District
Valerius Elementary School
IA_01
5
TOURNAMENTS: Chess
OSSEO PUBLIC SCHOOL DISTRICT
WEAVER LAKE SCIENCE MATH and TECH SCHOOL
MN_01
5
Chess
Urbandale Comm School District
Karen Acres Elementary School
IA_01
5
Fencing
Urbandale Comm School District
Urbandale Middle School
IA_01
4.5
Fencing
Urbandale Comm School District
Urbandale Middle School
IA_01
4.5
Chess
SOUTH WASHINGTON COUNTY SCHOOL DIST
VALLEY CROSSING ELEMENTARY
MN_01
5
Chess
NEW PRAGUE AREA SCHOOLS
FALCON RIDGE - New Prague
MN_01
5
Great class, great instructor! Thank you for such a wonderful introduction to chess!
Chess
SOUTH WASHINGTON COUNTY SCHOOL DIST
VALLEY CROSSING ELEMENTARY
MN_01
5
My daughter really enjoys the class and she likes to earn the chess money as well.
Fencing
SOUTH WASHINGTON COUNTY SCHOOL DIST
DISTRICT PROGRAM CENTER
MN_01
5
Bruce does an amazing job with the kids and all of their ability levels!
Chess
No District MN
Annunciation
MN_01
4
Chess
Johnston Comm School District
Beaver Creek Elem School
IA_01
5
My daughter is in 1st grade and had never played chess before. She loved it! She's asked to sign up for it again. Thanks for offering it!
Chess
Johnston Comm School District
Beaver Creek Elem School
IA_01
5
Chess
Johnston Comm School District
Beaver Creek Elem School
IA_01
5
5-my son really enjoyed this class. He love that he got to play chess and also have a reward system tied to it. He'd love to be a part of the next chess class but he's afraid the teacher would be different. He really enjoyed instructor of this course.
Chess
Johnston Comm School District
Beaver Creek Elem School
IA_01
5
I played last night with my son for 1st time in a long time. He is 8 and I am amazed at his ability. He learned a lot. Thank you for taking the time.
Chess
Urbandale Comm School District
Webster Elementary - Urbandale
IA_01
4
Group management was often an issue.
Chess
SOUTH WASHINGTON COUNTY SCHOOL DIST
RED ROCK ELEMENTARY
MN_01
5
My son has loved this class and I has learned a lot! He is already signed up for the following session.
STEM
Johnston Comm School District
Horizon Elementary
IA_01
5
STEM with LEGO® Bricks
Norwalk Comm School District
Lakewood Elementary School
IA_01
4.5
Sports
Johnston Comm School District
Lawson Elementary School
IA_01
5
We appreciate having activities and sports offered right after school at Lawson. Our son enjoys it and doesn't conflict with evening events.
STEM with LEGO® Bricks
Norwalk Comm School District
Oviatt Elementary School
IA_01
5
Sports
Johnston Comm School District
Timber Ridge Elementary
IA_01
5
The course was great however there was a cancelled session that never got rescheduled.
STEM with LEGO® Bricks
MANKATO PUBLIC SCHOOL DISTRICT
JEFFERSON ELEMENTARY - Mankato
MN_01
5
Jadd really loved the class. He was always excited when he got home. Thank you for offering it.
Chess
Johnston Comm School District
Horizon Elementary
IA_01
5
Ben is obviously passionate about chess and my son liked learning from him.
STEM with LEGO® Bricks
Johnston Comm School District
Beaver Creek Elem School
IA_01
5
STEM with LEGO® Bricks
NORTHFIELD PUBLIC SCHOOL DISTRICT
BRIDGEWATER ELEMENTARY
MN_02
4.5
my child loves legos so this is a highlight of his week while in session. It was disappointing to have a last minute cancellation but appreciate that it was actually made up.
STEM with LEGO® Bricks
Johnston Comm School District
Beaver Creek Elem School
IA_01
2
STEM with LEGO® Bricks
Norwalk Comm School District
Lakewood Elementary School
IA_01
4
My only complaint is that the class that was cancelled because of weather was never made up.
Chess
Johnston Comm School District
Horizon Elementary
IA_01
4
Both my kids enjoyed the class and Mr Ben. I wish there had been a way for parents to get in to the school at pick up time so we had a chance to talk to the instructor and see a bit of the class.
STEM with LEGO® Bricks
Norwalk Comm School District
Oviatt Elementary School
IA_01
5
Sports
Johnston Comm School District
Lawson Elementary School
IA_01
5
My son loved this class! He looked forward to going to it each week.
Chess
Johnston Comm School District
Timber Ridge Elementary
IA_01
5
Thank you, they had a great time
Fencing
Urbandale Comm School District
Urbandale Middle School
IA_01
4.5
She is very nice, but very soft spoken, so the naughty kids ran the show.
Fencing
Urbandale Comm School District
Urbandale Middle School
IA_01
4.5
Very nice, but used verbiage the kids don't understand. In the tournament none of the kids know what they did right or wrong or what to do differently. Overall both coaches were kind, but didn't have authority over the class and sometimes it takes a few to ruin it for everyone.
Sports
Johnston Comm School District
Henry A Wallace Elementary School
IA_01
4
TOURNAMENTS: Chess
OSSEO PUBLIC SCHOOL DISTRICT
WEAVER LAKE SCIENCE MATH and TECH SCHOOL
MN_01
5
Fencing
SOUTH WASHINGTON COUNTY SCHOOL DIST
DISTRICT PROGRAM CENTER
MN_01
5
STEM with LEGO® Bricks
Urbandale Comm School District
Olmsted Elementary School
IA_01
5
Our daughter really enjoyed the class.
STEM with LEGO® Bricks
Norwalk Comm School District
Lakewood Elementary School
IA_01
5
Sports
Johnston Comm School District
Lawson Elementary School
IA_01
5
Had fun, learned proper techniques
STEM with LEGO® Bricks
Johnston Comm School District
Lawson Elementary School
IA_01
3.5
Loves the LEGO classes, good class size. Sometimes we've Missed a class or two due to weekend travel since these are often on Fridays at Lawson
STEM
Johnston Comm School District
Horizon Elementary
IA_01
5
STEM
Johnston Comm School District
Horizon Elementary
IA_01
3.5
He seemed to enjoy the class but there was miscommunication on the first day of where he was to go after class. As a parent, I feel that there was lack of communication all around. My son is not the type to offer many details when I ask so I know nothing of what went on during this class.
STEM with LEGO® Bricks
Norwalk Comm School District
Oviatt Elementary School
IA_01
5
My son was so engaged in this class. He talked about all of the concepts he learned.
STEM with LEGO® Bricks
Norwalk Comm School District
Lakewood Elementary School
IA_01
5
my son really enjoyed building the lego cars - he said he had a lot of fun!
STEM with LEGO® Bricks
MANKATO PUBLIC SCHOOL DISTRICT
JEFFERSON ELEMENTARY - Mankato
MN_01
3.5
Really liked the class and the projects. Thought the classes should have gone longer as they really didn't have the time each session to do the more complex projects. Also would be easier on the work schedule to have it go until 5 pm instead of 4pm
STEM with LEGO® Bricks
Johnston Comm School District
Lawson Elementary School
IA_01
3
He said he really didn't get much out of the class and was never able to complete even one vehicle. We thought he'd get to bring home what he'd made or something of the sort, so he was disappointed in not being able to complete anything or have anything to show for what he did learn. We most likely would not sign him up for another similar class.
STEM with LEGO® Bricks
DELANO PUBLIC SCHOOL DISTRICT
DELANO ELEMENTARY
MN_01
2.5
My child actually enjoyed the substitute instructor more than Travis.
Sports
ANOKA-HENNEPIN SCHOOL DISTRICT
HOOVER ELEMENTARY-Anoka
MN_01
5
I had Luke teach my Junior Basketball at Hoover and he was fantastic! He had great 'classroom' control and had the kids do a lot of drills that were structured in a fun way. The kids really enjoyed the class
Sports
Johnston Comm School District
Henry A Wallace Elementary School
IA_01
5
Chess
No District MN
All Saints - Lakeville
MN_01
5
Chess
No District MN
All Saints - Lakeville
MN_01
5
Chess
No District MN
All Saints - Lakeville
MN_01
5
STEM with LEGO® Bricks
No District MN
OUR LADY OF THE PRAIRIE
MN_01
4
Combining Legos with racers was a big hit!
STEM with LEGO® Bricks
Johnston Comm School District
Beaver Creek Elem School
IA_01
5
STEM with LEGO® Bricks
JORDAN PUBLIC SCHOOL DISTRICT
JORDAN ELEMENTARY
MN_01
4.5
Chess
Ankeny Comm School District
Rock Creek Elementary
IA_01
5
Our Kindergartner has been excited about this program from the start and seemed to learn more each week in terms of thinking ahead and strategy. It has also been helping him learn that you don't always win everything, and that is important too. Only thing that was confusing us was what the chess dollars were and if there were for later use or reward? Also, some sort of end of session feedback might be nice about what the teacher observed to help parents continue to work on even general, if not chess-related, skills
Chess
Ankeny Comm School District
Crocker Elementary School
IA_01
4
We love Nathaniel! I think the hardest part is keeping kids that have some experience engaged and learned by while kids new to the game learn as well
Fencing
Ankeny Comm School District
Parkview Middle School
IA_01
5
We are so going to miss Nathaniel this fencing season. We were very disappointed he wasn't teaching next round.
Robotics
Ankeny Comm School District
Crocker Elementary School
IA_01
5
Cooper had a great time. Wants to sign up for another session.
Robotics
Ankeny Comm School District
Westwood Elementary School
IA_01
5
They thought she was very nice and fun and knew a lot!
Robotics
Ankeny Comm School District
Northeast Elementary
IA_01
5
Terry enjoyed learning from and working with Monica!
Fencing
Ankeny Comm School District
Parkview Middle School
IA_01
5
Enjoyed very much!
Chess
Ankeny Comm School District
Westwood Elementary School
IA_01
4
My son enjoyed the class. The instructor mentioned emailing me info about tournaments around the area (for example, at libraries) and never did. I plan to enroll my son in the next session and possibly my older son as well. As a homeschool family, it's kind of a pain to take them into a school right when it's letting out. It'd be nice to have this offered elsewhere as well, but understand you'd get your biggest attendance right at a school.
Chess
Ankeny Comm School District
East Elementary - Ankeny
IA_01
5
He would like to go more often!
Robotics
Ankeny Comm School District
Rock Creek Elementary
IA_01
5
Robotics
Ankeny Comm School District
Southeast Elementary School
IA_01
5
Fencing
Ankeny Comm School District
Parkview Middle School
IA_01
5
Wonderful teacher!!
Fencing
Ankeny Comm School District
Parkview Middle School
IA_01
5
He did a wonderful job. I could not be more impressed
Robotics
Ankeny Comm School District
Northeast Elementary
IA_01
3
Robotics
Ankeny Comm School District
Southeast Elementary School
IA_01
5
Fencing
Ankeny Comm School District
Parkview Middle School
IA_01
5
Great experience!!! He did a great job keeping the kids interested and making sure they understood what they were doing and why. My daughter had an excellent time! We will definitely be signing up again!
Chess
SOUTH WASHINGTON COUNTY SCHOOL DIST
NUEVAS FRONTERAS ELEMENTARY
MN_01
5
Chess
Ankeny Comm School District
Rock Creek Elementary
IA_01
5
She never said anything negative about him
Fencing
Ankeny Comm School District
Parkview Middle School
IA_01
5
He does a great job with kids and is very personable.
Robotics
Ankeny Comm School District
Crocker Elementary School
IA_01
4.5
Would Be nice to have info sent home or emailed telling parents what concepts they cover each week
Robotics
Ankeny Comm School District
Prairie Trail Elementary
IA_01
3.5
My daughter loved the class, she would get frustrated on occasion about not having enough time to complete the daily robot but loved the interaction with her teammates. If they got lost (they were younger) they felt the instructor was busy helping other groups, but they admit that they didn't speak up as much as others. Our daughter learned that she needs to be more vocal when she needs help.
Robotics
Ankeny Comm School District
Crocker Elementary School
IA_01
4
Fencing
Ankeny Comm School District
Parkview Middle School
IA_01
5
She really likes Coach, has a lot of fun, and is motivated to keep earning armbands and improving.
Robotics
Ankeny Comm School District
Prairie Trail Elementary
IA_01
5
STEM with LEGO® Bricks
ELK RIVER PUBLIC SCHOOL DISTRICT
MEADOWVALE ELEMENTARY
MN_01
4
STEM with LEGO® Bricks
ELK RIVER PUBLIC SCHOOL DISTRICT
MEADOWVALE ELEMENTARY
MN_01
5
My son really loved the class and we will be signing him up for the next session!
Robotics
Ankeny Comm School District
Prairie Trail Elementary
IA_01
4
Chess
Ankeny Comm School District
Northeast Elementary
IA_01
5
My son looked forward to this class every week! He always wanted to "practice" and play dad when he got home. It has greatly helped not only his excitement but knowledge of chess! Love this class 🙂
Chess
Ankeny Comm School District
Westwood Elementary School
IA_01
5
My son loved going to chess and he learned a lot in the class. The cost of the class is pretty expensive even though it comes with a $50 online chess membership. We rarely used it and would prefer a cheaper class with out this included.
Robotics
Ankeny Comm School District
Westwood Elementary School
IA_01
4.5
My son said the instructor was very nice. I think the course is priced high, especially if we want to join the course each session. I'd feel more comfortable paying $50 for a 6-8 week session. Making it affordable for families with multiple children.
Robotics
Ankeny Comm School District
Northeast Elementary
IA_01
2.5
STEM with LEGO® Bricks
PRINCETON PUBLIC SCHOOL DISTRICT
SOUTH PRIMARY SCHOOL - Princeton
MN_01
5
Robotics
Ankeny Comm School District
Rock Creek Elementary
IA_01
4
Robotics
Ankeny Comm School District
Rock Creek Elementary
IA_01
4
Robotics
Ankeny Comm School District
Southeast Elementary School
IA_01
4
Robotics
Ankeny Comm School District
Rock Creek Elementary
IA_01
3
He did two of the junior robotics classes back to back and enjoyed the first one a ton! We thought the second one would be different. It sounded like it was the same, so he didn't enjoy it the second time as much. (Not a criticism of the class in general, but more communication on what will be covered in each session would have been nice. That way we would have known not to sign him up for it again.)
STEM
Urbandale Comm School District
Olmsted Elementary School
IA_01
5
Chess
WESTONKA PUBLIC SCHOOL DISTRICT
SHIRLEY HILLS PRIMARY SCHOOL
MN_01
5
The kids really liked working w Jacob
STEM with LEGO® Bricks
Norwalk Comm School District
Lakewood Elementary School
IA_01
5
Isaac enjoyed this program. I like the one hour, multiple week format that works well with other extracurricular activities. It is tough getting information out of them as to what went on, but the fact that he did not grumble a bit means he had a good time. Every now and then something will slip that he learned. Great job!
STEM with LEGO® Bricks
Norwalk Comm School District
Oviatt Elementary School
IA_01
5
Robotics
Ankeny Comm School District
Southeast Elementary School
IA_01
4
Chess
WESTONKA PUBLIC SCHOOL DISTRICT
SHIRLEY HILLS PRIMARY SCHOOL
MN_01
5
Fencing
Ankeny Comm School District
Parkview Middle School
IA_01
5
5 - excellent!! we have signed up for more
Fencing
Ankeny Comm School District
Parkview Middle School
IA_01
5
Our son struggled with the kids self judging the tournament. He didn't think it was fair. We tried explaining that learning to judge is part of the class. Overall he loved the class, the coach was amazing, and he is looking forward to fencing classes in the future.
Robotics
Ankeny Comm School District
Northeast Elementary
IA_01
4.5
Really enjoyed the class. Did not get to finish the week's project and then just started new one the next week. would have been nice to let them see their finished creation and how it worked. also would have been nice for the parents to see what they were doing somehow...pictures, notes, anything really.
TOURNAMENTS: Chess
OSSEO PUBLIC SCHOOL DISTRICT
WEAVER LAKE SCIENCE MATH and TECH SCHOOL
MN_01
5
Robotics
MINNETONKA PUBLIC SCHOOL DISTRICT
DEEPHAVEN
MN_01
4.5
It would be great to see the pictures of what they made or come home with a little info on the class
Robotics
MINNETONKA PUBLIC SCHOOL DISTRICT
EXCELSIOR ELEMENTARY
MN_01
5
Robotics
MINNETONKA PUBLIC SCHOOL DISTRICT
EXCELSIOR ELEMENTARY
MN_01
5
Robotics
MINNETONKA PUBLIC SCHOOL DISTRICT
EXCELSIOR ELEMENTARY
MN_01
4
Robotics
MINNETONKA PUBLIC SCHOOL DISTRICT
MINNEWASHTA ELEMENTARY
MN_01
5
Robotics
MINNETONKA PUBLIC SCHOOL DISTRICT
MINNEWASHTA ELEMENTARY
MN_01
5
I wish Minnewashta had the Elite chess class. Our child desires tougher competition, but the elite chess classes are not offered at his school and the other site times overlap w/ his school end time.
Chess
Johnston Comm School District
Beaver Creek Elem School
IA_01
3
My son, a kindergartner, had some negative experiences being teased and intimidated by older kids during chess. It would helpful to the teacher to have more assistance overseeing group of kids of varying ages or option of dividing younger and older kids into different groups. Otherwise, it seems like it has been a positive experience for my son.
TOURNAMENTS: Chess
LAKEVILLE PUBLIC SCHOOL DISTRICT
MCGUIRE MIDDLE SCHOOL
MN_01
4.5
TOURNAMENTS: Chess
LAKEVILLE PUBLIC SCHOOL DISTRICT
MCGUIRE MIDDLE SCHOOL
MN_01
4.5
TOURNAMENTS: Chess
LAKEVILLE PUBLIC SCHOOL DISTRICT
MCGUIRE MIDDLE SCHOOL
MN_01
5
Excellent Organizer and very much encouraging small kids.
TOURNAMENTS: Chess
LAKEVILLE PUBLIC SCHOOL DISTRICT
MCGUIRE MIDDLE SCHOOL
MN_01
5
Excellent Organizer and very much encouraging small kids.
STEM with LEGO® Bricks
No District MN
All Saints - Lakeville
MN_01
5
Colby enjoyed the class
Robotics
No District MN
NATIVITY OF MARY CATHOLIC SCHOOL
MN_01
5
Nolan absolutely loves Robotics and will be participating again next year!
STEM with LEGO® Bricks
ST. CLOUD PUBLIC SCHOOL DISTRICT
OAK HILL COMMUNITY SCHOOL - St. Cloud
MN_01
4
My child truly enjoyed the activities during every session
Chess
No District MN
PARNASSUS PREP
MN_01
3
My son doesn't like class as much as I would like him to like. I know chess can be very excited game. But teacher couldn't fully engaged my son into the process. He always put him to play with kids with lower level skills and my son couldn't improve his skills a lot.
Robotics
No District MN
NATIVITY OF MARY CATHOLIC SCHOOL
MN_01
3
I wish there was communication on what they did in class and what to except in the next weeks class and what the pins are for.
Robotics
Ankeny Comm School District
Prairie Trail Elementary
IA_01
5
Thomas said Ms. Post was very kind and helped him with his projects. Thomas said she was very smart and really knew what she was teaching them.
Robotics
No District MN
NATIVITY OF MARY CATHOLIC SCHOOL
MN_01
4.5
From my son: He'd like even more time in the session to do larger projects! Also, he said sometimes the "technology" didn't perform as it should. i.e. robotics errors. (Unknown to me if that was user error).
STEM with LEGO® Bricks
NEW PRAGUE AREA SCHOOLS
RAVEN STREAM ELEMENTARY
MN_01
5
Robotics
No District MN
NATIVITY OF MARY CATHOLIC SCHOOL
MN_01
3.5
Son enjoyed the class. Repeated a few projects from fall class. Maybe have some more advanced classes, have a showcase time at the end of class.
TOURNAMENTS: Chess
LAKEVILLE PUBLIC SCHOOL DISTRICT
MCGUIRE MIDDLE SCHOOL
MN_01
5
TOURNAMENTS: Chess
LAKEVILLE PUBLIC SCHOOL DISTRICT
MCGUIRE MIDDLE SCHOOL
MN_01
5
STEM with LEGO® Bricks
NEW PRAGUE AREA SCHOOLS
RAVEN STREAM ELEMENTARY
MN_01
2.5
STEM with LEGO® Bricks
No District MN
All Saints - Lakeville
MN_01
5
Great class! My son loved it and can't wait for more like it!
Chess
No District MN
PARNASSUS PREP
MN_01
0.5
This teacher was absolutely horrible! Yelled at the kids, told them to shut up, not willing to work with parents, and more. I requested a call from YEL and did not receive one. I did submit a formal complaint with the kids. My sister in law also pulled her kids out of the class as well.
STEM with LEGO® Bricks
No District MN
All Saints - Lakeville
MN_01
3
My child didn't say much which isn't that unusual but I wish I would have known more about what was going on.
STEM
LAKEVILLE PUBLIC SCHOOL DISTRICT
EASTVIEW ELEMENTARY - Lakeville
MN_01
4
Our son had fun in this class. We really appreciated that the final class was rescheduled after being canceled due to weather.
STEM with LEGO® Bricks
ST. CLOUD PUBLIC SCHOOL DISTRICT
OAK HILL COMMUNITY SCHOOL - St. Cloud
MN_01
5
STEM
LAKEVILLE PUBLIC SCHOOL DISTRICT
EASTVIEW ELEMENTARY - Lakeville
MN_01
5
My child loved this program and said he would definitely give Xay the full 5 stars!
STEM with LEGO® Bricks
No District MN
All Saints - Lakeville
MN_01
5
Sports
No District MN
Cologne Academy
MN_01
5
Engaging, enthusiastic teacher.
Sports
No District MN
Cologne Academy
MN_01
5
My son really enjoyed this and when I was able to observe, Erick was very patient with the kids.
TOURNAMENTS: Fencing
Waukee Comm School District
Timberline School
IA_01
5
I thought this was set up in a very positive way. Every staff member was just wonderful. My son felt disappointed in the end because he felt the electronics were not working accurately. As a whole I felt that it was a nice opportunity to try out a fencing tournament experience. I hope to convince him to try it again. I would definitely recommend this to other parents.
TOURNAMENTS: Fencing
Waukee Comm School District
Timberline School
IA_01
5
Clearly, he is passionate about his position with YEL and the students he serves. I love how he involved parents in explaining the event. He was caring with all students and offered a helping hand when needed. We are happy to have found YEL!
TOURNAMENTS: Fencing
Waukee Comm School District
Timberline School
IA_01
5
Great class!
TOURNAMENTS: Fencing
Waukee Comm School District
Timberline School
IA_01
5
He is easygoing and cheerful which helped take off that unwanted competitive edginess.
TOURNAMENTS: Fencing
Waukee Comm School District
Timberline School
IA_01
3.5
The tournament was great; however, it'd be nice if it could move at a faster pace somehow. The downtime between rounds and bouts was frustrating and led to some families being there for quite a long time.
TOURNAMENTS: Fencing
Waukee Comm School District
Timberline School
IA_01
3.5
My son really enjoyed the time he was fencing, but the day got very, very long, with too much wait time in between bouts. Maybe if there had been more equipment and referees things could have moved along more efficiently. By the end my son (who is 10) was asking if he could just be done because he was tired of waiting around so long. We did tell him he needed to stay until the end. The referees did a great job explaining calls and overall it was a good experience.
TOURNAMENTS: Fencing
Waukee Comm School District
Timberline School
IA_01
5
Very professional, great job running the fencing tournament, and emphasizing learning and having fun.
TOURNAMENTS: Fencing
Waukee Comm School District
Timberline School
IA_01
5
Despite his obvious frustrations with losing some matches, particularly early on, my son Ty still enjoyed the tournament. As a parent, I thought it was great and hope that in the future the Des Moines area could have a "holiday tournament" sometime between late November and early January like the Twin Cities. I know that the numbers of participants has not grown to the same levels as in Minnesota, but I still think many students would enjoy a tournament and electronic scoring twice a year. Thanks.
TOURNAMENTS: Fencing
Waukee Comm School District
Timberline School
IA_01
4
We've never had class w/ him. He did a fine job with the tournament though.
TOURNAMENTS: Fencing
Waukee Comm School District
Timberline School
IA_01
5
My son has really enjoyed the class and has learned a lot. The only change I would ask is that the tournament day move significantly faster. By the end of the day my son was asking to be done as it had all taken too long.
TOURNAMENTS: Fencing
Waukee Comm School District
Timberline School
IA_01
5
My daughter had a great time!!
TOURNAMENTS: Fencing
Waukee Comm School District
Timberline School
IA_01
5
Sports
No District MN
Cologne Academy
MN_01
4
I would have liked to have 100% of the time dedicated to dribbling work. To my understanding, time was spent on soccer related strength training exercises and some children also spent time as goalie. I think in terms of developing players, activities centered around dribbling would have been the most beneficial.Also, two of the days that were advertised for the program were not actually offered due to the schools spring break and an school wide "earned" school off day. Factor in 1 snow day cancellation and I received roughly 60% of the classes I had signed my son up for. Due to this factor, I will probably not be enrolling my son the next time around. He did enjoy his time in the program however, but I can find more value with other programs elsewhere.
Chess
MINNETONKA PUBLIC SCHOOL DISTRICT
EXCELSIOR ELEMENTARY
MN_01
5
My son has been in this Chess class for the past two years. During this time, he's had at least 5 different instructors. This instructor, Craig Heirigs, has been by far the BEST chess instructor he has had. Criag keeps the group under control, interacts with each students in an engaging way, and creates a positive environment. We are extremely disappointed that Craig is not the instructor assigned for this next session. Craig has been with this group for hte past few sessions, and it can be disruptive when the instructors switch in and out throughout the year. We wish Craig would be reassigned to finish out the year with this group.
Chess
MINNETONKA PUBLIC SCHOOL DISTRICT
GROVELAND ELEMENTARY - Minnetonka
MN_01
4.5
Chess
MINNETONKA PUBLIC SCHOOL DISTRICT
GROVELAND ELEMENTARY - Minnetonka
MN_01
4.5
Chess
MINNETONKA PUBLIC SCHOOL DISTRICT
CLEAR SPRINGS ELEMENTARY
MN_01
4.5
Maybe there should be more than one class offered each session. It fills up too fast
Chess
MINNETONKA PUBLIC SCHOOL DISTRICT
CLEAR SPRINGS ELEMENTARY
MN_01
4.5
Would love more info on tournaments at the beginning of the session. Gives us more time to plan ahead and ensure attendance.
Chess
MINNETONKA PUBLIC SCHOOL DISTRICT
EXCELSIOR ELEMENTARY
MN_01
5
My son LOVED this class but now have a conflict Wednesday afternoons for the next couple of years. He is SO disappointed. If you could offer this on other days besides Wednesday at Excelsior, we would be so grateful!
Chess
MINNETONKA PUBLIC SCHOOL DISTRICT
SCENIC HEIGHTS ELEMENTARY
MN_01
5
Chess
MINNETONKA PUBLIC SCHOOL DISTRICT
SCENIC HEIGHTS ELEMENTARY
MN_01
5
Chess
MINNETONKA PUBLIC SCHOOL DISTRICT
SCENIC HEIGHTS ELEMENTARY
MN_01
5
Chess
MINNETONKA PUBLIC SCHOOL DISTRICT
EXCELSIOR ELEMENTARY
MN_01
5
Chess
MINNETONKA PUBLIC SCHOOL DISTRICT
GROVELAND ELEMENTARY - Minnetonka
MN_01
5
Chess
MINNETONKA PUBLIC SCHOOL DISTRICT
GROVELAND ELEMENTARY - Minnetonka
MN_01
5
Fencing
MINNEAPOLIS PUBLIC SCHOOL DIST.
NORTHROP ELEMENTARY
MN_01
5
My son couldn't have loved fencing more. I hope the class continues next year.
STEM with LEGO® Bricks
WACONIA PUBLIC SCHOOL DISTRICT
LAKETOWN ELEMENTARY
MN_01
4
My son really liked Will. He was a great instructor. The only complaint my son had is that he wished the class lasted longer, as one hour was never enough time to finish the project he was working on. The fact that he wanted to stay there longer is a testament to how much fun he was having.
STEM with LEGO® Bricks
WACONIA PUBLIC SCHOOL DISTRICT
LAKETOWN ELEMENTARY
MN_01
0.5
I had to drive my son there from a different elementary school because it got cancelled at our wchool where i signed him up. I stayed to wait, was not approached by staff until 30 minutes into class. He spent most of his time attempting to control kids, which wasn't working. Frustrated that I spent so much money for this class. He literally played/build legos for 20 minutes of 60 minute class. Waste of my time and money. My son was one of two that was actually listening to Will. He stayed every class was like that, and didn't enjoy or want to attend again.
Sports
NEW PRAGUE AREA SCHOOLS
FALCON RIDGE - New Prague
MN_01
5
Kid's Company Lead at Falcon Ridge said Jim is doing a great job with Track and Field, Chess and Basketball.  She said he is great with the kids!
Sports
NEW PRAGUE AREA SCHOOLS
EAGLE VIEW - New Prague
MN_01
2
Sports
NEW PRAGUE AREA SCHOOLS
EAGLE VIEW - New Prague
MN_01
5
My son enjoyed it!
STEM with LEGO® Bricks
No District MN
Cologne Academy
MN_01
5
My son looks forward to his Lego classes every week!
TOURNAMENTS: Chess
OWATONNA PUBLIC SCHOOL DISTRICT
OWATONNA JUNIOR HIGH
MN_02
5
Wonderful coach! Very inspiring and my kids look forward to chess every week.
TOURNAMENTS: Chess
OWATONNA PUBLIC SCHOOL DISTRICT
OWATONNA JUNIOR HIGH
MN_02
5
Sports
NEW PRAGUE AREA SCHOOLS
FALCON RIDGE - New Prague
MN_01
4.5
Fencing
ST. PETER PUBLIC SCHOOL DISTRICT
ST. PETER COMMUNITY EDUCATION CENTER
MN_01
5
TOURNAMENTS: Chess
LAKEVILLE PUBLIC SCHOOL DISTRICT
MCGUIRE MIDDLE SCHOOL
MN_01
5
TOURNAMENTS: Chess
LAKEVILLE PUBLIC SCHOOL DISTRICT
MCGUIRE MIDDLE SCHOOL
MN_01
5
Great strategy help
TOURNAMENTS: Chess
LAKEVILLE PUBLIC SCHOOL DISTRICT
MCGUIRE MIDDLE SCHOOL
MN_01
4.5
Please have a middle school division in South Metro. There are several older siblings that want to compete.
TOURNAMENTS: Chess
LAKEVILLE PUBLIC SCHOOL DISTRICT
MCGUIRE MIDDLE SCHOOL
MN_01
3.5
Sports
NEW PRAGUE AREA SCHOOLS
EAGLE VIEW - New Prague
MN_01
3.5
TOURNAMENTS: Chess
EDEN PRAIRIE PUBLIC SCHOOL DISTRICT
OAK POINT/EAGLE HEIGHTS SPAN IMMERSION
MN_01
4
It was well organized in general but some of the staff members were too intense during breaks ordering kids around
TOURNAMENTS: Chess
EDEN PRAIRIE PUBLIC SCHOOL DISTRICT
OAK POINT/EAGLE HEIGHTS SPAN IMMERSION
MN_01
4.5
TOURNAMENTS: Chess
OWATONNA PUBLIC SCHOOL DISTRICT
OWATONNA JUNIOR HIGH
MN_02
5
TOURNAMENTS: Chess
OWATONNA PUBLIC SCHOOL DISTRICT
OWATONNA JUNIOR HIGH
MN_02
5
TOURNAMENTS: Chess
Waukee Comm School District
Timberline School
IA_01
5
TOURNAMENTS: Chess
Waukee Comm School District
Timberline School
IA_01
5
Do you have a press release for the top placing participants to be able to submit to their local papers about their win?
Fencing
ST. PETER PUBLIC SCHOOL DISTRICT
ST. PETER COMMUNITY EDUCATION CENTER
MN_01
5
We think this course and Brian are great. We wish it was longer in length for more fencing time or there was a way to accommodate ages and skill levels better, maybe a fencing one, two, three, or have students pass like the way swim classes are taught, levels that need to be progressed through...
TOURNAMENTS: Chess
Waukee Comm School District
Timberline School
IA_01
4
Fencing
ST. PETER PUBLIC SCHOOL DISTRICT
ST. PETER COMMUNITY EDUCATION CENTER
MN_01
5
He can't wait for another session to become available. Great job Brian, we really appreciate you helping to make this happen.
Sports
NEW PRAGUE AREA SCHOOLS
EAGLE VIEW - New Prague
MN_01
5
My daughter really liked the class
TOURNAMENTS: Chess
Waukee Comm School District
Timberline School
IA_01
5
TOURNAMENTS: Chess
Waukee Comm School District
Timberline School
IA_01
5
TOURNAMENTS: Chess
Waukee Comm School District
Timberline School
IA_01
4.5
Survey WinnerMay 2018
Fencing
ST. PETER PUBLIC SCHOOL DISTRICT
ST. PETER COMMUNITY EDUCATION CENTER
MN_01
5
My son learned a lot from Mr Combs and thoroughly enjoyed his class. It is such an interesting and different subject to learn and we are greatful we get to enjoy it.
TOURNAMENTS: Chess
Waukee Comm School District
Timberline School
IA_01
5
TOURNAMENTS: Chess
Waukee Comm School District
Timberline School
IA_01
5
Sports
NEW PRAGUE AREA SCHOOLS
FALCON RIDGE - New Prague
MN_01
5
Fencing
No District MN
PARNASSUS PREP
MN_01
5
Fencing
No District MN
PARNASSUS PREP
MN_01
5
Paddy is a great coach. He is very supportive of the students and helpful with questions. We would love to have him as our dedicated coach and even more class offerings.
TOURNAMENTS: Chess
EDEN PRAIRIE PUBLIC SCHOOL DISTRICT
OAK POINT/EAGLE HEIGHTS SPAN IMMERSION
MN_01
5
It was a fabulous and fun day!
Fencing
ST. PETER PUBLIC SCHOOL DISTRICT
ST. PETER COMMUNITY EDUCATION CENTER
MN_01
5
My son really enjoys this fencing class. He wishes it was more than once a week.
TOURNAMENTS: Fencing
EASTERN CARVER COUNTY
CHANHASSEN HIGH SCHOOL
MN_01
5
Fencing
No District MN
PARNASSUS PREP
MN_01
5
STEM with LEGO® Bricks
No District MN
OUR LADY OF THE PRAIRIE
MN_01
5
Mom said her son loved it!
Chess
BUFFALO-HANOVER-MONTROSE PUBLIC SCHOOL DISTRICT
DISCOVERY ELEMENTARY - Buffalo
MN_01
5
I have to say - best Chess instructor we've had!!!!!!!
TOURNAMENTS: Fencing
EASTERN CARVER COUNTY
CHANHASSEN HIGH SCHOOL
MN_01
4.5
Great tournament. Well organized and very positive coaches and directors. Only suggestion, make sure families know what time to arrive....wasn't sure if kids needed to be ready at 8:00 or arrive at 8:00. Thanks for a great event!
Robotics
No District MN
All Saints - Lakeville
MN_01
5
My son loves this class!
TOURNAMENTS: Fencing
EASTERN CARVER COUNTY
CHANHASSEN HIGH SCHOOL
MN_01
5
This was my son's first tournament. He didn't have a team but had a lor of fun. Thank you for making it easy for a very beginner fencer to follow along.
Chess
BUFFALO-HANOVER-MONTROSE PUBLIC SCHOOL DISTRICT
DISCOVERY ELEMENTARY - Buffalo
MN_01
3
Kids with good ability in chess need a teacher who is better at chess
TOURNAMENTS: Fencing
EASTERN CARVER COUNTY
CHANHASSEN HIGH SCHOOL
MN_01
4.5
TOURNAMENTS: Fencing
EASTERN CARVER COUNTY
CHANHASSEN HIGH SCHOOL
MN_01
5
My son had a great time and even won a gold medal.
Chess
BUFFALO-HANOVER-MONTROSE PUBLIC SCHOOL DISTRICT
HANOVER ELEMENTARY
MN_01
5
My son REALLY loves this class. I would sign him up again if it is available.
STEM with LEGO® Bricks
JORDAN PUBLIC SCHOOL DISTRICT
JORDAN ELEMENTARY
MN_01
4
TOURNAMENTS: Fencing
EASTERN CARVER COUNTY
CHANHASSEN HIGH SCHOOL
MN_01
4.5
It might be nice to rework the "club standings" to reflect the number of fencers present. If a club has a large number of kids represented, then they take top spot, especially if one club has way more people there than others. An standing based on scores averaged across fencers would maybe level the playing field a bit.
TOURNAMENTS: Fencing
EASTERN CARVER COUNTY
CHANHASSEN HIGH SCHOOL
MN_01
4
STEM with LEGO® Bricks
No District MN
OUR LADY OF THE PRAIRIE
MN_01
5
My child always looked forward to this class and was so excited to share the pins she rec'd.Thank you!
Chess
BUFFALO-HANOVER-MONTROSE PUBLIC SCHOOL DISTRICT
HANOVER ELEMENTARY
MN_01
5
Very interactive with kids. Positive additude.
STEM with LEGO® Bricks
No District MN
OUR LADY OF THE PRAIRIE
MN_01
5
looking forward to more after school classes
Chess
DELANO PUBLIC SCHOOL DISTRICT
DELANO MIDDLE
MN_01
4.5
Justin looked forward to it every week
Chess
DELANO PUBLIC SCHOOL DISTRICT
DELANO ELEMENTARY
MN_01
5
Engaged well with kids! Made chess even more fun! Great instructor.
Chess
DELANO PUBLIC SCHOOL DISTRICT
DELANO MIDDLE
MN_01
4
STEM with LEGO® Bricks
HOLDINGFORD PUBLIC SCHOOL DISTRICT
HOLDINGFORD ELEMENTARY
MN_01
2
my child said the instructor didn't give them enough time to finish their work
STEM with LEGO® Bricks
JORDAN PUBLIC SCHOOL DISTRICT
JORDAN ELEMENTARY
MN_01
4
Our son really entthis class! Thank you!!
Chess
DELANO PUBLIC SCHOOL DISTRICT
DELANO ELEMENTARY
MN_01
4.5
My son like Calvin.
Chess
WACONIA PUBLIC SCHOOL DISTRICT
SOUTHVIEW ELEMENTARY - Waconia
MN_01
5
Only complaint is my son saved up all of his "chess dollars" for a chess board he wanted, and they never brought the gifts in on the last day, so he got nothing.
Chess
DELANO PUBLIC SCHOOL DISTRICT
DELANO ELEMENTARY
MN_01
3.5
Fencing
CHARTER SCHOOL INSTITUTE
GLOBAL VILLAGE ACADEMY - FORT COLLINS
CO_01
5
We think John'has done an amazing job. My two boys can be a handful but he does a fantastic job teaching them and they really enjoy his class!
Chess
BUFFALO-HANOVER-MONTROSE PUBLIC SCHOOL DISTRICT
DISCOVERY ELEMENTARY - Buffalo
MN_01
5
My daughter has thoroughly enjoyed chess club and hopes to participate in it again when next available.
STEM with LEGO® Bricks
CHARTER SCHOOL INSTITUTE
GLOBAL VILLAGE ACADEMY - FORT COLLINS
CO_01
4.5
My son just loves Laura! He wishes she taught all his classes.
Chess
BUFFALO-HANOVER-MONTROSE PUBLIC SCHOOL DISTRICT
DISCOVERY ELEMENTARY - Buffalo
MN_01
5
My daughter has thoroughly enjoyed chess club and hopes to participate in it again when next available.
STEM with LEGO® Bricks
CHARTER SCHOOL INSTITUTE
GLOBAL VILLAGE ACADEMY - FORT COLLINS
CO_01
5
Both my boys loved this class and had a great time. They both lived their instructor. She was great!
Chess
DELANO PUBLIC SCHOOL DISTRICT
DELANO MIDDLE
MN_01
5
Chess
WACONIA PUBLIC SCHOOL DISTRICT
SOUTHVIEW ELEMENTARY - Waconia
MN_01
5
Chess
NEW PRAGUE AREA SCHOOLS
EAGLE VIEW - New Prague
MN_01
5
Chess
NEW PRAGUE AREA SCHOOLS
EAGLE VIEW - New Prague
MN_01
5
My son loved this class and can't wait to go again.
Chess
NEW PRAGUE AREA SCHOOLS
EAGLE VIEW - New Prague
MN_01
5
My son thought she was awesome. He loved staying to help clean up.
Chess
NEW PRAGUE AREA SCHOOLS
EAGLE VIEW - New Prague
MN_01
5
My son loves to go to chess classes. He improved many different skills from last 3 secessions. Thank you. I am looking forward to see you in this summer and fall too.
Chess
NEW PRAGUE AREA SCHOOLS
FALCON RIDGE - New Prague
MN_01
4
Super nice guy. Didn't know about chesskid.com but did get me the info when I asked about it. The kids really seem to enjoy him
Chess
NEW PRAGUE AREA SCHOOLS
EAGLE VIEW - New Prague
MN_01
5
Chess
NEW PRAGUE AREA SCHOOLS
EAGLE VIEW - New Prague
MN_01
5
Great with the kidsVery patient My son loves chess club!
Fencing
Loveland Parks and Recreation
Chilson Recreation Center
CO_01
5
Really enjoyed it
Fencing
Loveland Parks and Recreation
Chilson Recreation Center
CO_01
5
John clearly enjoys fencing and teaching kids. My son had a great time.
Fencing
Loveland Parks and Recreation
Chilson Recreation Center
CO_01
5
Fencing
Loveland Parks and Recreation
Chilson Recreation Center
CO_01
3.5
John was great and very knowledgeable about fencing. The tournament could have been better organized and run faster.
LEGO
ELK RIVER PUBLIC SCHOOL DISTRICT
ROGERS ELEMENTARY
MN_01
5
Jack 100% enjoyed the class. It was a great experience for him. 5
Fencing
Loveland Parks and Recreation
Chilson Recreation Center
CO_01
5
Chess
EDINA PUBLIC SCHOOL DISTRICT
CONCORD ELEMENTARY
MN_01
4.5
Chess
EDINA PUBLIC SCHOOL DISTRICT
CONCORD ELEMENTARY
MN_01
4.5
Chess
EDINA PUBLIC SCHOOL DISTRICT
CONCORD ELEMENTARY
MN_01
4.5
The instructors in the second half of the year did a good job of engaging the kids.
Chess
EDINA PUBLIC SCHOOL DISTRICT
CONCORD ELEMENTARY
MN_01
4.5
STEM with LEGO® Bricks
No District MN
ST. MICHAEL CATHOLIC SCHOOL
MN_01
5
Sports
No District MN
Cologne Academy
MN_01
5
Jackson loved soccer and Track this year! Thanks for the after school opportunity!
Sports
No District MN
Cologne Academy
MN_01
5
My two boys enjoyed the experience of learning all the different parts to decathlon. They found "Ick" to be fun and a great teacher.
Chess
NEW PRAGUE AREA SCHOOLS
FALCON RIDGE - New Prague
MN_01
5
My daughter really enjoyed the Gradnmasters of Chess! Thank You
STEM with LEGO® Bricks
Norwalk Comm School District
Oviatt Elementary School
IA_01
5
Claire was really excited to tell us what she learned in her YEL classes! She was challenged, yet felt that she accomplished great things. I hope this program comes back to Norwalk.
Sports
No District MN
Cologne Academy
MN_01
4
STEM with LEGO® Bricks
Norwalk Comm School District
Oviatt Elementary School
IA_01
5
STEM with LEGO® Bricks
Norwalk Comm School District
Oviatt Elementary School
IA_01
5
It would be great to get a photo or two of my child with what they created so the parents have a little more insight into what they learned and created. As it stands today, I have no idea what they ended up creating, if it worked, what the creations looked like, etc.
STEM with LEGO® Bricks
Norwalk Comm School District
Lakewood Elementary School
IA_01
5
our daughter was super excited for each class!
Sports
DELANO PUBLIC SCHOOL DISTRICT
DELANO ELEMENTARY
MN_01
5
Would be nice if class ran a little later to allow working parents more time - like 4:15?
Chess
No District MN
PARNASSUS PREP
MN_01
5
Sports
WACONIA PUBLIC SCHOOL DISTRICT
BAYVIEW ELEMENTARY
MN_01
3
Our kiddo is a 5th grader and was sad the group was mostly little ones. However, they still had a good time.
Sports
No District MN
Cologne Academy
MN_01
5
From CA Director: the Track n Field/Soccer kid has been one of the best instructors ever---punctual, class management, knows how to deal with kids, etc...great job!
Chess
EDEN PRAIRIE PUBLIC SCHOOL DISTRICT
CEDAR RIDGE ELEMENTARY
MN_01
5
He enjoyed the class, asked me to enroll him again next year.
Chess
SOUTH WASHINGTON COUNTY SCHOOL DIST
RED ROCK ELEMENTARY
MN_01
5
Sports
WACONIA PUBLIC SCHOOL DISTRICT
BAYVIEW ELEMENTARY
MN_01
4
Fencing
EDEN PRAIRIE PUBLIC SCHOOL DISTRICT
CENTRAL MIDDLE SCHOOL - Eden Prairie
MN_01
3
Our daughter had a good time with the fencing class but the larger kids make it difficult to feel like its a fair game. So my only criticism is the wide age spread which combined with free for all fighting can be demoralizing for smaller kids
Chess
EDEN PRAIRIE PUBLIC SCHOOL DISTRICT
OAK POINT/EAGLE HEIGHTS SPAN IMMERSION
MN_01
5
Chess
No District MN
PARNASSUS PREP
MN_01
3
My son enjoyed learning more about chess and playing the game. The reason I gave three stars is because ,when my husband came to pick up my son and was about three minutes late along with other students, the chess teacher told my husband he needed to pay him $5.00 in cash. My husband thought he was kidding but he wasn't. My husband asked if all these other students would be paying also and he said yes. This whole incident wa odd because our school has a system set up where if we are late the school charges us/out account. I talked to some one at our school, they did a little digging and said we would nBe returned the money either in cash or by check but we have received neither and chess is now over. Very unprofessional
Sports
WACONIA PUBLIC SCHOOL DISTRICT
LAKETOWN ELEMENTARY
MN_01
5
Chess
SOUTH WASHINGTON COUNTY SCHOOL DIST
RED ROCK ELEMENTARY
MN_01
5
Our child really enjoys it!
Chess
No District MN
PARNASSUS PREP
MN_01
4.5
Great educator and has ability to connect with kids, get their attention and energized kids to learn chess. Appreciate his great work!
Sports
No District MN
Cologne Academy
MN_01
5
Both my boys had a great time with Coach Erick! Thanks for the great after school opportunity!
Chess
SOUTH WASHINGTON COUNTY SCHOOL DIST
VALLEY CROSSING ELEMENTARY
MN_01
3
My son felt like he didn't learn as much "strategy" as he would have liked. It was more just a time to play the game. He was hoping to learn more skill.
Sports
WACONIA PUBLIC SCHOOL DISTRICT
LAKETOWN ELEMENTARY
MN_01
4.5
Sports
EDEN PRAIRIE PUBLIC SCHOOL DISTRICT
CEDAR RIDGE ELEMENTARY
MN_01
3
Chess
LAKEVILLE PUBLIC SCHOOL DISTRICT
LAKEVIEW ELEMENTARY -Lakeville
MN_01
5
Our son loves this class.
Chess
LAKEVILLE PUBLIC SCHOOL DISTRICT
LAKEVIEW ELEMENTARY -Lakeville
MN_01
5
Chess
SOUTH WASHINGTON COUNTY SCHOOL DIST
RED ROCK ELEMENTARY
MN_01
5
Fencing
EDEN PRAIRIE PUBLIC SCHOOL DISTRICT
CENTRAL MIDDLE SCHOOL - Eden Prairie
MN_01
5
Chess
EDEN PRAIRIE PUBLIC SCHOOL DISTRICT
EDEN LAKE ELEMENTARY
MN_01
5
Learned a lot and enjoyed staying after school to play in this club
Sports
WACONIA PUBLIC SCHOOL DISTRICT
LAKETOWN ELEMENTARY
MN_01
5
Our son loved that he had scheduled activity after school just like his sister has. He loved learning the skills, playing the game and earning football player cards.
Chess
EDEN PRAIRIE PUBLIC SCHOOL DISTRICT
PRAIRIE VIEW ELEMENTARY
MN_01
5
My son like chess classes because the teacher explained how to play carefully
Sports
WACONIA PUBLIC SCHOOL DISTRICT
LAKETOWN ELEMENTARY
MN_01
0.5
We will not be signing up next year. This was just an adult throwing a ball down the field. The kids not learn plays or positions. The kids also did not have the opportunity to play running back or quarterback. Not at all what we expected. Our son was bored and his favorite sport is football.
Fencing
DELANO PUBLIC SCHOOL DISTRICT
DELANO COMMUNITY EDUCATION CENTER
MN_01
3
Every time we would arrive for the class, he His class would start at 615 and he would still be sitting in his car with all his bags and suitcases to be carried in. I feel my kids got shorted on their time because he was not ready to go.
Sports
EDEN PRAIRIE PUBLIC SCHOOL DISTRICT
CEDAR RIDGE ELEMENTARY
MN_01
4
It was fun. He had fun games.
Chess
EDEN PRAIRIE PUBLIC SCHOOL DISTRICT
CEDAR RIDGE ELEMENTARY
MN_01
4
It was very good because you got to buy stuff and play with friends
Sports
EDEN PRAIRIE PUBLIC SCHOOL DISTRICT
EDEN LAKE ELEMENTARY
MN_01
5
It was my daughter 's 1st soccer class and she loved it !!!!
Chess
HOPKINS PUBLIC SCHOOL DISTRICT
MEADOWBROOK ELEMENTARY
MN_01
5
Chess
LAKEVILLE PUBLIC SCHOOL DISTRICT
LAKEVIEW ELEMENTARY -Lakeville
MN_01
4
Sports
SOUTH WASHINGTON COUNTY SCHOOL DIST
NUEVAS FRONTERAS ELEMENTARY
MN_01
3
very disappointed that my child missed the first class because of the miscommunication at school. also, my 1st grader had been paired with 5th graders (i can't confirm this)
Chess
EDEN PRAIRIE PUBLIC SCHOOL DISTRICT
EDEN LAKE ELEMENTARY
MN_01
5
My son has been taking this class since kindergarten. He's now in second grade and he was able to "buy" his first chess trophy today! I've been hearing about this trophy for years. He was so proud and excited to finally get it!
Fencing
EDEN PRAIRIE PUBLIC SCHOOL DISTRICT
CENTRAL MIDDLE SCHOOL - Eden Prairie
MN_01
5
One problem I want to address, is that my daughter has been very upset that (in her words) "didn't have enough time" to finish fencing rounds in both of the session-ending tournaments she's been involved with. She felt, had she had the time necessary to finish out all the rounds she had to complete, she would have received a higher-placing medal. I have not been present at either tournament, but I can tell you it's been extremely upsetting to her both times. Can something be done to ensure that all students get sufficient time to compete, so they feel they have put their best efforts toward this important final contest?
Fencing
No District MN
ROCHESTER MONTESSORI
MN_02
5
Coach Wilkins exceeded my expectations! Not only is he an excellent coach, he is a great role model and mentor to all of the children. We are excited to continue with Fencing!
Chess
SOUTH WASHINGTON COUNTY SCHOOL DIST
VALLEY CROSSING ELEMENTARY
MN_01
5
My daughter has loved the chess classes she took at Valley Crossing. She has taken pride in what she's learned and swept the floor with dad when playing at home!
Chess
SOUTH WASHINGTON COUNTY SCHOOL DIST
VALLEY CROSSING ELEMENTARY
MN_01
5
Fencing
No District MN
ROCHESTER MONTESSORI
MN_02
5
Sports
SOUTH WASHINGTON COUNTY SCHOOL DIST
MIDDLETON ELEMENTARY
MN_01
5
Sports
SOUTH WASHINGTON COUNTY SCHOOL DIST
MIDDLETON ELEMENTARY
MN_01
3
One child gave it a 4, the other a 2. It would have been nice to have more kids doing things (throwing, jumping) at once, rather than waiting around, but it was nice for them to get feedback on their form too. All in all, fine for a short sampler class.
Chess
SOUTH WASHINGTON COUNTY SCHOOL DIST
VALLEY CROSSING ELEMENTARY
MN_01
2
There wasn't much time actually playing chess, and too much time was spent reviewing. No enough new material covered.
Sports
No District MN
Cologne Academy
MN_01
5
5 stars, my daughter had a great time in soccer again this year. Thank you!
Chess
SOUTH WASHINGTON COUNTY SCHOOL DIST
VALLEY CROSSING ELEMENTARY
MN_01
0.5
My child told me, "this guy is cranky a lot".
Fencing
No District MN
ROCHESTER MONTESSORI
MN_02
5
Kamau does a wonderful job engaging and encouraging the kids and making it fun for all of them. Both of my boys continue to enjoy Fencing because of his hard work. We are very thankful and look forward to more classes.
Chess
Johnston Comm School District
Horizon Elementary
IA_01
1.5
Chess
Johnston Comm School District
Horizon Elementary
IA_01
5
Pramod is motivated to play chess more now. He described as it's play and learn activity.
Sports
Johnston Comm School District
Beaver Creek Elem School
IA_01
4
Zorah did not like Soccer at all - I do not believe this is a failing on ANYONES part, rather she simply disliked being hit with the ball... which is a part of soccer...
Chess
Johnston Comm School District
Horizon Elementary
IA_01
5
Adam had a blast in chess class. He's sad it's over.
Sports
Johnston Comm School District
Beaver Creek Elem School
IA_01
5
STEM with LEGO® Bricks
Johnston Comm School District
Lawson Elementary School
IA_01
5
Sports
Johnston Comm School District
Timber Ridge Elementary
IA_01
5
My daughter looked forward to each session.
Sports
Johnston Comm School District
Lawson Elementary School
IA_01
5
Please continue offering sport/enrichment activities onsite at Lawson. It is helpful having options onsite that are educational and fun! Most important it gives students something to look forward to after school.
Chess
SOUTH WASHINGTON COUNTY SCHOOL DIST
VALLEY CROSSING ELEMENTARY
MN_01
2.5
STEM with LEGO® Bricks
Johnston Comm School District
Timber Ridge Elementary
IA_01
5
Sports
Johnston Comm School District
Horizon Elementary
IA_01
5
The kids looked forward to soccer every week. They loved the coach/instructor and the soccer player cards she handed out each week. Very engaging and great program for these kids! Thanks for all you do!
Chess
Johnston Comm School District
Henry A Wallace Elementary School
IA_01
5
My son and I play chess about 3-5 times a week. Ben your name is a part of my week. You may not know me but I know who you are. Many thanks!
Chess
Johnston Comm School District
Henry A Wallace Elementary School
IA_01
5
My daughter learned a lot and really enjoyed Chess Club!
STEM with LEGO® Bricks
Johnston Comm School District
Lawson Elementary School
IA_01
4.5
very much, pretty much his favorite and was sad it was over already
Sports
Johnston Comm School District
Horizon Elementary
IA_01
3
Seemed a little disorganized and scattered
Sports
Johnston Comm School District
Horizon Elementary
IA_01
3
Sports
Johnston Comm School District
Lawson Elementary School
IA_01
5
This was a great first opportunity for my 1st grader to try out soccer without the weekend commitment. Loved having it right after school!!
Chess
Johnston Comm School District
Timber Ridge Elementary
IA_01
4.5
Our student enjoyed the course and meeting other kids with similar interests.
Guitar and Music - Summer Camp
OSSEO PUBLIC SCHOOL DISTRICT
CEDAR ISLAND ELEMENTARY
MN_01
5
Sports
Johnston Comm School District
Timber Ridge Elementary
IA_01
5
Fun! Wish there was more instruction
Sports
Johnston Comm School District
Horizon Elementary
IA_01
4
STEM with LEGO® Bricks
Johnston Comm School District
Timber Ridge Elementary
IA_01
5
Loved it!
STEM with LEGO® Bricks
Johnston Comm School District
Horizon Elementary
IA_01
5
Sports
Johnston Comm School District
Horizon Elementary
IA_01
3
The instructor was nice, but it was very unorganized and scattered the first couple practices. It got better as it went, but I will not pay for this again.
Sports
Johnston Comm School District
Lawson Elementary School
IA_01
5
STEM with LEGO® Bricks
Johnston Comm School District
Timber Ridge Elementary
IA_01
5
STEM with LEGO® Bricks
Johnston Comm School District
Beaver Creek Elem School
IA_01
4
Didn't feel it was that new, but enjoyed none the less.
Sports
SOUTH WASHINGTON COUNTY SCHOOL DIST
NUEVAS FRONTERAS ELEMENTARY
MN_01
5
Great to try all the different events. Thanks !!
Sports
SOUTH WASHINGTON COUNTY SCHOOL DIST
MIDDLETON ELEMENTARY
MN_01
5
Great job ! he had a blast !!
Fencing
Johnston Comm School District
Beaver Creek Elem School
IA_01
4.5
STEM with LEGO® Bricks
Johnston Comm School District
Timber Ridge Elementary
IA_01
5
Chess
Johnston Comm School District
Beaver Creek Elem School
IA_01
5
STEM with LEGO® Bricks
Johnston Comm School District
Timber Ridge Elementary
IA_01
5
STEM with LEGO® Bricks
Johnston Comm School District
Henry A Wallace Elementary School
IA_01
5
My son loved the course and instructor. When asked for suggestions he said he wanted to make a car that drove or a helicopter that flies 🙂
STEM with LEGO® Bricks
TRITON SCHOOL DISTRICT
TRITON ELEMENTARY
MN_02
5
More helpers to assist with the large number of students involved. Instructions weren't clear for younger kids.
Sports
Johnston Comm School District
Beaver Creek Elem School
IA_01
5
Sports
Johnston Comm School District
Henry A Wallace Elementary School
IA_01
4
Samantha said she missed playing with her other friends at ktc. So her rating had nothing to do with the soccer classes.
Chess
Johnston Comm School District
Henry A Wallace Elementary School
IA_01
4
Samantha (kindergarten) thought it was too long.
STEM with LEGO® Bricks
Johnston Comm School District
Horizon Elementary
IA_01
5
STEM with LEGO® Bricks
Johnston Comm School District
Lawson Elementary School
IA_01
5
STEM with LEGO® Bricks
TRITON SCHOOL DISTRICT
TRITON ELEMENTARY
MN_02
5
Sports
Johnston Comm School District
Beaver Creek Elem School
IA_01
5
My daughter really enjoyed her soccer class and instructor. She looked forward to class and wants to continue soccer. She felt encouraged and confident.
Sports
Johnston Comm School District
Horizon Elementary
IA_01
5
best coach yet.
STEM with LEGO® Bricks
Johnston Comm School District
Beaver Creek Elem School
IA_01
4
Sports
WACONIA PUBLIC SCHOOL DISTRICT
LAKETOWN ELEMENTARY
MN_01
5
The coach was fair and made flag football fun! The football cards at the end were an added bonus the kids enjoyed getting!
Chess
Johnston Comm School District
Henry A Wallace Elementary School
IA_01
5
Fencing
SOUTH WASHINGTON COUNTY SCHOOL DIST
DISTRICT PROGRAM CENTER
MN_01
5
My son started fencing for an after school activity and now, he loves it. Coach has been instrumental in his growth and dedication to this new sport. His positive energy and calm and respectful discipline is refreshing especially in comparison to other coaches/leaders that we have experienced. His love for the sport is evident and he motivates the kids to learn while boosting their confidence. His kindness is apparent and appreciated. What a gem!
Sports
Johnston Comm School District
Beaver Creek Elem School
IA_01
5
My daughter enjoyed the class and wants to do it again. Thank you for assisting her as I know she said she was one of the youngest girls.
Fencing
SOUTH WASHINGTON COUNTY SCHOOL DIST
DISTRICT PROGRAM CENTER
MN_01
5
Excelente!
Fencing
Ankeny Comm School District
Parkview Middle School
IA_01
5
My son does this purely because of Nate. He does a great job! I do feel some of the "find your own fencing partner" needs more adult encouragement as many fencers sit or wander.
Chess
Ankeny Comm School District
Crocker Elementary School
IA_01
5
My two boys loved Nate and my youngest learned so quickly...couldn't believe it!!!
Fencing
Ankeny Comm School District
Parkview Middle School
IA_01
5
Chess
Ankeny Comm School District
East Elementary - Ankeny
IA_01
5
Fencing
Ankeny Comm School District
Parkview Middle School
IA_01
5
Nathaniel is a fantastic teacher. The kids love it and They are learning values and having fun.
Robotics
Ankeny Comm School District
Southeast Elementary School
IA_01
4.5
Robotics
Ankeny Comm School District
Southeast Elementary School
IA_01
2
My 5th grader was the oldest in the class and ahead of the younger kids. Nothing was done to help him advance. All was catered to the younger children, which is fine, except he was bored and didnt enjoy it. It would help if you split it into groups.
Fencing
Ankeny Comm School District
Parkview Middle School
IA_01
5
Nathaniel does an excellent job, connecting with kids at their level and motivating them and modeling good values. The kids have so much fun!
Chess
Johnston Comm School District
Timber Ridge Elementary
IA_01
5
My son loves this class! We are sure to take it again next year if it is offered!
Robotics
Ankeny Comm School District
Prairie Trail Elementary
IA_01
4.5
Robotics
Ankeny Comm School District
Northwest Elementary School
IA_01
3
He might have been a little young for it, but he felt like the older kids bossed him around, causing him to not get to do the jobs he wanted to do. Maybe more age brackets would be effective??
Robotics
Ankeny Comm School District
Prairie Trail Elementary
IA_01
5
Chess
Ankeny Comm School District
East Elementary - Ankeny
IA_01
5
He has loved playing and learning!
Robotics
Ankeny Comm School District
Westwood Elementary School
IA_01
3
My daughter missed the very first session, a miscommunication in the handoff between the school and the after school program. Luckily found my daughter at daycare but as a parent was a bit of a scary moment. Other than that my Daughter had a really great time with the sessions and I definitely think it's a program worth doing!
Fencing
SOUTH WASHINGTON COUNTY SCHOOL DIST
DISTRICT PROGRAM CENTER
MN_01
5
Bruce is an amazing coach and an all-around great guy! He has a very open personality and pleasant demeanor. He has a way of introducing new fencing skills that makes it fun and not overwhelming in anyway. My son looks forward to taking additional classes with Bruce. We highly recommend him.
Fencing
SOUTH WASHINGTON COUNTY SCHOOL DIST
DISTRICT PROGRAM CENTER
MN_01
5
Our son LOVED this class. It's the first sport he has looked forward going to each week. Nicely done!
Robotics
Ankeny Comm School District
Westwood Elementary School
IA_01
5
Fencing
SOUTH WASHINGTON COUNTY SCHOOL DIST
DISTRICT PROGRAM CENTER
MN_01
5
Bruce is an excellent instructor and really keeps them moving and thinking. My son said this was his favorite sport. And he has tried at least 4 others. Thank you Bruce!
Fencing
SOUTH WASHINGTON COUNTY SCHOOL DIST
DISTRICT PROGRAM CENTER
MN_01
5
Robotics
Ankeny Comm School District
Northwest Elementary School
IA_01
5
Chess
Ankeny Comm School District
Rock Creek Elementary
IA_01
5
My kids both really enjoy him and his class
Fencing
SOUTH WASHINGTON COUNTY SCHOOL DIST
DISTRICT PROGRAM CENTER
MN_01
5
LOVE the fun in the class. Thanks Bruce!
Chess
Ankeny Comm School District
East Elementary - Ankeny
IA_01
5
Robotics
Ankeny Comm School District
Ashland Ridge Elementary
IA_01
4
Robotics
Ankeny Comm School District
Southeast Elementary School
IA_01
5
Chess
OSSEO PUBLIC SCHOOL DISTRICT
FERNBROOK ELEMENTARY
MN_01
5
He has absolutely loved/enjoyed this last 2 chess sessions! His teacher is amazing!! Thank you. Please let him know we are very sorry to miss the last day this year.
Fencing
SOUTH WASHINGTON COUNTY SCHOOL DIST
DISTRICT PROGRAM CENTER
MN_01
5
Robotics
Ankeny Comm School District
Westwood Elementary School
IA_01
5
Chess
LAKEVILLE PUBLIC SCHOOL DISTRICT
CHERRY VIEW ELEMENTARY
MN_01
2.5
My son enjoys the sessions but they are not a challenge. After a battle we agreed to sign him up for the spring session so he could finish his captain book. That was the main goal. He was unable to finish because the instructor was too busy to help on a regular basis because there were too many kids that needed assistance. I think it is a great program for beginners. We will not be signing our son up next year.
Fencing
No District MN
ROCHESTER MONTESSORI
MN_02
5
Very organized class.
Chess
No District MN
All Saints - Lakeville
MN_01
5
This was our first year and my son LOVED it! I wish I would have done this when he was younger! He asked to attend the summer camp that Mr. Ball recommended and we are going to sign up for that. Whatever Mr. Ball is doing is awesome!
Chess
No District MN
All Saints - Lakeville
MN_01
5
Chess
No District MN
All Saints - Lakeville
MN_01
5
Chess
No District MN
All Saints - Lakeville
MN_01
4
STEM with LEGO® Bricks
Johnston Comm School District
Henry A Wallace Elementary School
IA_01
5
Chess
Ankeny Comm School District
Crocker Elementary School
IA_01
5
Fencing
No District MN
ROCHESTER MONTESSORI
MN_02
5
Amazing, hard working, genuine- Absolutely thankful to have him as a coach for my kid.
Sports
Johnston Comm School District
Timber Ridge Elementary
IA_01
4
Sports
WACONIA PUBLIC SCHOOL DISTRICT
BAYVIEW ELEMENTARY
MN_01
3
My son seemed to think class was ok, but I never met the instructor. He left before I ever even met him, one time leaving Logan to roam the halls of the school alone! However, YEL has been great at addressing my concerns
Fencing
OWATONNA PUBLIC SCHOOL DISTRICT
LINCOLN ELEMENTARY - Owatonna
MN_02
5
Coach is great - he is one of the best coaches I have ever had!
Rocketry - Summer Camp
City of Fort Collins
Northside Aztlan Community Center
CO_01
5
My son loved launching the rockets! He had a very good time.
Sewing - Summer Camp
AIMS Community College
AIMS CC - Greeley
CO_01
4
Daughter enjoyed the class, appreciated being taught how to use a sewing machine, different stiches, overall project.
Chess
SOUTH WASHINGTON COUNTY SCHOOL DIST
VALLEY CROSSING ELEMENTARY
MN_01
3.5
Chess
SOUTH WASHINGTON COUNTY SCHOOL DIST
VALLEY CROSSING ELEMENTARY
MN_01
5
Sports
NEW PRAGUE AREA SCHOOLS
EAGLE VIEW - New Prague
MN_01
5
5Coach was exceptional with the kids. He was engaging. Very helpful. My daughter loved the class. The coach made it fun and educational. I stayed to watch and the coach has a great attitude and patience of a Saint!
Sports
NEW PRAGUE AREA SCHOOLS
EAGLE VIEW - New Prague
MN_01
3
Chess
MINNETONKA PUBLIC SCHOOL DISTRICT
GROVELAND ELEMENTARY - Minnetonka
MN_01
5
Chess
MINNETONKA PUBLIC SCHOOL DISTRICT
GROVELAND ELEMENTARY - Minnetonka
MN_01
4
Chess
MINNETONKA PUBLIC SCHOOL DISTRICT
GROVELAND ELEMENTARY - Minnetonka
MN_01
4
Chess
MINNETONKA PUBLIC SCHOOL DISTRICT
SCENIC HEIGHTS ELEMENTARY
MN_01
5
Chess
MINNETONKA PUBLIC SCHOOL DISTRICT
MINNEWASHTA ELEMENTARY
MN_01
5
Chess
MINNETONKA PUBLIC SCHOOL DISTRICT
MINNEWASHTA ELEMENTARY
MN_01
4
Chess
MINNETONKA PUBLIC SCHOOL DISTRICT
EXCELSIOR ELEMENTARY
MN_01
4
This was a great class! Just dissappointed the last class was not rescheduled due to the instructors illness. We still have "Chess Bucks" that did not get back to the instructor if he would like them back.
Chess
MINNETONKA PUBLIC SCHOOL DISTRICT
SCENIC HEIGHTS ELEMENTARY
MN_01
5
Chess
MINNETONKA PUBLIC SCHOOL DISTRICT
SCENIC HEIGHTS ELEMENTARY
MN_01
5
Chess
MINNETONKA PUBLIC SCHOOL DISTRICT
CLEAR SPRINGS ELEMENTARY
MN_01
4
Chess
MINNETONKA PUBLIC SCHOOL DISTRICT
GROVELAND ELEMENTARY - Minnetonka
MN_01
3
Instructor was not all that great. He didn't teach much so I didn't feel like I learned much the last two years. He also wasn't consistent in awarding chess dollars.
Chess
MINNETONKA PUBLIC SCHOOL DISTRICT
GROVELAND ELEMENTARY - Minnetonka
MN_01
3
Instructor was not all that great. He didn't teach much so I didn't feel like I learned much the last two years. He also wasn't consistent in awarding chess dollars.
Chess
MINNETONKA PUBLIC SCHOOL DISTRICT
MINNEWASHTA ELEMENTARY
MN_01
5
Chess
MINNETONKA PUBLIC SCHOOL DISTRICT
GROVELAND ELEMENTARY - Minnetonka
MN_01
4
Chess
MINNETONKA PUBLIC SCHOOL DISTRICT
GROVELAND ELEMENTARY - Minnetonka
MN_01
4
Fencing - Summer Camp
HASTINGS PUBLIC SCHOOL DISTRICT
KENNEDY ELEMENTARY - Hastings
MN_01
5
Seth loved it! It's really fun and he gets a good work out! Honestly I wish they offered it all year.
Sports
Johnston Comm School District
Henry A Wallace Elementary School
IA_01
5
Sports
NEW PRAGUE AREA SCHOOLS
EAGLE VIEW - New Prague
MN_01
5
I stayed and watched the class the last day- super impressed with Jacobs knowledge, the skills he was teaching and how he was teaching them. Something that will stick with my daughter for a long time. I also want to mention Jacob's patience with these kids was INCREDIBLE! Super impressed!
Sewing - Summer Camp
City of Fort Collins
Northside Aztlan Community Center
CO_01
5
Loved the projects. Do wish the instructors would have told the parents about the final fashion show we missed. 🙁
Fencing - Summer Camp
HASTINGS PUBLIC SCHOOL DISTRICT
KENNEDY ELEMENTARY - Hastings
MN_01
4
Fencing - Summer Camp
HASTINGS PUBLIC SCHOOL DISTRICT
KENNEDY ELEMENTARY - Hastings
MN_01
4
Chess - Summer Camp
Johnston Comm School District
Beaver Creek Elem School
IA_01
5
Ben was amazing. He is not only good at chess, but really understands how to teach to each level of chess student. We would sign up for every week he teaches this summer if we weren't already booked.
Chess - Summer Camp
Ankeny Comm School District
Northwest Elementary School
IA_01
2.5
Knowledgeable about chess but not the greatest with engaging the kids. My son didn't seem to learn anything new like he always did in the after-school sessions.
Chess - Summer Camp
Ankeny Comm School District
Northwest Elementary School
IA_01
5
Had a lot of fun and learned some new things. Would recommend.
Chess - Summer Camp
Ankeny Comm School District
Northwest Elementary School
IA_01
4
Robotics - Summer Camp
Ankeny Comm School District
Northwest Elementary School
IA_01
4.5
He had a lot of fun
Robotics - Summer Camp
Ankeny Comm School District
Northwest Elementary School
IA_01
4
Chess - Summer Camp
Ankeny Comm School District
Northwest Elementary School
IA_01
2
Let kids watch movies on iPhones
STEM
BYRON PUBLIC SCHOOL DISTRICT
DACS BUILDING
MN_02
5
Our son loved the class and instructor. He constantly talked about it after class. He also showed his brother and now are working on it together. Great class.
Chess - Summer Camp
Ankeny Comm School District
Northwest Elementary School
IA_01
4
The class 4Instructor 4More stratigy instead of just playing.Cool medals
Robotics - Summer Camp
Ankeny Comm School District
Northwest Elementary School
IA_01
3
During the first few days of camp, my son left upset that he was not able to complete the project. This was frustrating to him. I feel that the instructor could have done a better job of balancing the groups and offering help to those struggling. On the 3rd day, I spoke with the instructor and that seemed to help. He worked with other children and was able to complete the project. He said his favorite part was during breaks when they went into the gym to play with balls.The instructor did do a good job of making sure that children were being picked up by approved people, which I appreciated.
Fencing - Summer Camp
ST. ANTHONY-NEW BRIGHTON SCHOOLS
ST. ANTHONY/NEW BRIGHTON COMMUNITY CENTER
MN_01
5
Chess - Summer Camp
ROCHESTER PUBLIC SCHOOL DISTRICT
Northrop Community Ed Center - Rochester
MN_02
4
My son had a nice time, the amount of time was perfect as well
Rocketry - Summer Camp
MOUNDS VIEW PUBLIC SCHOOL DISTRICT
TURTLE LAKE EL.
MN_01
5
Thanks Lauren for inspiring my daughter Ruhi ... she loved and enjoyed her class ....
Chess - Summer Camp
WACONIA PUBLIC SCHOOL DISTRICT
BAYVIEW ELEMENTARY
MN_01
4.5
Chess - Summer Camp
WACONIA PUBLIC SCHOOL DISTRICT
BAYVIEW ELEMENTARY
MN_01
5
My son enjoyed this class with the different tournaments and opportunity to play! Chess dollars a big bonis!
Sports
NEW PRAGUE AREA SCHOOLS
FALCON RIDGE - New Prague
MN_01
5
Sports
NEW PRAGUE AREA SCHOOLS
FALCON RIDGE - New Prague
MN_01
5
He was fabulous. 5 stars
Sports
NEW PRAGUE AREA SCHOOLS
FALCON RIDGE - New Prague
MN_01
5
The coach was really great with the kids!! He did a great job of keeping them interested and excited about basketball while teaching them many new skills! We would definitely take another class with him!
STEM
BYRON PUBLIC SCHOOL DISTRICT
DACS BUILDING
MN_02
5
Sports
NEW PRAGUE AREA SCHOOLS
FALCON RIDGE - New Prague
MN_01
5
Jacob was fantastic with the kids! Thank you!!
Sports
NEW PRAGUE AREA SCHOOLS
FALCON RIDGE - New Prague
MN_01
5
He made my daughter's first experience with basketball so much fun! She is so excited to go again!
Chess - Summer Camp
WACONIA PUBLIC SCHOOL DISTRICT
BAYVIEW ELEMENTARY
MN_01
4
STEM - Summer Camp with LEGO® Bricks
NORTHFIELD PUBLIC SCHOOL DISTRICT
BRIDGEWATER ELEMENTARY
MN_02
4.5
My son really enjoyed this class and wants to do it again next year. My son said the teacher was fine, but mentioned she said "a bad word" on Monday. (!)
Chess - Summer Camp
Allouez City Hall
WI_02
5
She was so nice and taught the kids a lot in such a short time. My son looked forward to the camp every day! I am so happy he did this and hope she runs it again next year!
Robotics - Summer Camp
LAKEVILLE PUBLIC SCHOOL DISTRICT
MCGUIRE MIDDLE SCHOOL
MN_01
4
My son would have liked more time to show his projects to his parents each day.
STEM
OWATONNA PUBLIC SCHOOL DISTRICT
ROOSEVELT COMMUNITY SCHOOL - Owatonna
MN_02
5
STEM
OWATONNA PUBLIC SCHOOL DISTRICT
ROOSEVELT COMMUNITY SCHOOL - Owatonna
MN_02
5
STEM
OWATONNA PUBLIC SCHOOL DISTRICT
ROOSEVELT COMMUNITY SCHOOL - Owatonna
MN_02
4.5
STEM
OWATONNA PUBLIC SCHOOL DISTRICT
ROOSEVELT COMMUNITY SCHOOL - Owatonna
MN_02
4
Rocketry - Summer Camp
Rosemount- Apple Valley- Eagan
FALCON RIDGE MIDDLE - Apple Valley
MN_01
5
My son Arin really enjoyed this camp. He loved the hands on experiments and rocket building. Very good camp. Please keep it going in future.
Chess - Summer Camp
ROCHESTER PUBLIC SCHOOL DISTRICT
Northrop Community Ed Center - Rochester
MN_02
5
Woodworking - Summer Camp
MINNEAPOLIS PUBLIC SCHOOL DIST.
HALE ELEMENTARY
MN_01
4
Robotics - Summer Camp
Ankeny Comm School District
Northwest Elementary School
IA_01
5
Our son really enjoyed the class and the activities he did there.
Chess - Summer Camp
Allouez City Hall
WI_02
4
Catherine was friendly, approachable, organized, and seemed to develop good rapport with the kids.
Rocketry - Summer Camp
MOUNDS VIEW PUBLIC SCHOOL DISTRICT
TURTLE LAKE EL.
MN_01
4
My son enjoyed the instructor and course. He was very excited about launching different rockets.
Robotics - Summer Camp
Ankeny Comm School District
Northwest Elementary School
IA_01
5
Rocketry - Summer Camp
Johnston Comm School District
Lawson Elementary School
IA_01
5
Lisa is great! I like how she kept us parents informed on the planned daily activities!
Rocketry - Summer Camp
Johnston Comm School District
Lawson Elementary School
IA_01
5
Woodworking - Summer Camp
MINNEAPOLIS PUBLIC SCHOOL DIST.
HALE ELEMENTARY
MN_01
5
She enjoyed the freedom to build her own projects.
STEM
OWATONNA PUBLIC SCHOOL DISTRICT
ROOSEVELT COMMUNITY SCHOOL - Owatonna
MN_02
5
My child loved this class and has asked if there are any more this summer. He even wants a stay-away camp for this! Great job!
STEM
OWATONNA PUBLIC SCHOOL DISTRICT
ROOSEVELT COMMUNITY SCHOOL - Owatonna
MN_02
5
STEM - Summer Camp with LEGO® Bricks
MANKATO PUBLIC SCHOOL DISTRICT
LINCOLN COMMUNITY CENTER/ECFE - Mankato
MN_01
4.5
Class is too big for one person! But Jake was amazing!
Robotics - Summer Camp
Norwalk Comm School District
Norwalk P&R/Public Safety Building
IA_01
5
STEM - Summer Camp with LEGO® Bricks
MANKATO PUBLIC SCHOOL DISTRICT
LINCOLN COMMUNITY CENTER/ECFE - Mankato
MN_01
5
Christian liked the pins, was proud to getting as a reward. He liked building things that can move and drive. He also liked having break time to play outside. He said the teacher was a "nice guy" 🙂
Robotics - Summer Camp
Norwalk Comm School District
Norwalk P&R/Public Safety Building
IA_01
5
Thank you for offering this in Norwalk! Definitely gets my son into his groove!!
Rocketry - Summer Camp
Johnston Comm School District
Lawson Elementary School
IA_01
5
My second grader wants to do this camp again. He loved it!
Woodworking - Summer Camp
SOUTH WASHINGTON COUNTY SCHOOL DIST
COTTAGE GROVE JUNIOR HIGH
MN_01
4.5
It was very enjoyable for my daughter. She thought Mr. Jany was great!
Woodworking - Summer Camp
SOUTH WASHINGTON COUNTY SCHOOL DIST
COTTAGE GROVE JUNIOR HIGH
MN_01
5
Nathan really, really enjoyed the class. (and he is not easily impressed!)
Robotics - Summer Camp
LAKEVILLE PUBLIC SCHOOL DISTRICT
MCGUIRE MIDDLE SCHOOL
MN_01
5
Robotics
Ankeny Comm School District
Rock Creek Elementary
IA_01
5
Daughter loved the class. It was wonderful to see her get excited about technology at such an early age!
Woodworking - Summer Camp
SOUTH WASHINGTON COUNTY SCHOOL DIST
COTTAGE GROVE JUNIOR HIGH
MN_01
5
Pavel was very good with kids: firmed but nice at the same time.
Woodworking - Summer Camp
SOUTH WASHINGTON COUNTY SCHOOL DIST
COTTAGE GROVE JUNIOR HIGH
MN_01
4.5
STEM - Summer Camp with LEGO® Bricks
MANKATO PUBLIC SCHOOL DISTRICT
LINCOLN COMMUNITY CENTER/ECFE - Mankato
MN_01
5
Chess - Summer Camp
BURNSVILLE PUBLIC SCHOOL DISTRICT
GIDEON POND ELEMENTARY
MN_01
5
My children enjoyed this class more than they had expected to. If still a subject of interest to them next year we will sign up again.
Chess - Summer Camp
BURNSVILLE PUBLIC SCHOOL DISTRICT
GIDEON POND ELEMENTARY
MN_01
5
My children enjoyed this class. They had a lot to tell me about after camp.
Chess - Summer Camp
BURNSVILLE PUBLIC SCHOOL DISTRICT
GIDEON POND ELEMENTARY
MN_01
4.5
"he is pretty good" says my 8 yo
Chess - Summer Camp
BURNSVILLE PUBLIC SCHOOL DISTRICT
GIDEON POND ELEMENTARY
MN_01
3.5
Chess - Summer Camp
BURNSVILLE PUBLIC SCHOOL DISTRICT
GIDEON POND ELEMENTARY
MN_01
5
I've heard only positive things from my child about this class. He has been SO enthusiastic at the end of the day. He did say he learned some new strategies as well.
Sewing - Summer Camp
OWATONNA PUBLIC SCHOOL DISTRICT
ROOSEVELT COMMUNITY SCHOOL - Owatonna
MN_02
5
5. It was great learning and fun. Avery is looking forward to doing it again next summer or if it's offered during the winter. Great teacher!!
Sewing - Summer Camp
OWATONNA PUBLIC SCHOOL DISTRICT
ROOSEVELT COMMUNITY SCHOOL - Owatonna
MN_02
4.5
5. It was great learning and fun. Avery is looking forward to doing it again next summer or if it's offered during the winter. Great teacher!!
Woodworking - Summer Camp
LAKEVILLE PUBLIC SCHOOL DISTRICT
MCGUIRE MIDDLE SCHOOL
MN_01
5
John and Rosalind had a wonderful time. Thank you!!
Sewing - Summer Camp
OWATONNA PUBLIC SCHOOL DISTRICT
ROOSEVELT COMMUNITY SCHOOL - Owatonna
MN_02
5
Awesome class! My daughter loved it!!
Sewing - Summer Camp
OWATONNA PUBLIC SCHOOL DISTRICT
ROOSEVELT COMMUNITY SCHOOL - Owatonna
MN_02
5
We woul love to see this class again for others but really want to see progressive levels. Our daughter would love to take more sewing classes and learn even more from Naomi.
Chess - Summer Camp
Village of Suamico
Idelwild Park Shelter
WI_02
5
My boys loved chess camp! Catherine is awesome and makes chess fun. It would be nice to offer to have more kids and maybe August would be a better time as many people take vacation in July. My boys loved going ever day! Thank you!!
Chess - Summer Camp
BURNSVILLE PUBLIC SCHOOL DISTRICT
GIDEON POND ELEMENTARY
MN_01
4
Sewing - Summer Camp
ST. ANTHONY-NEW BRIGHTON SCHOOLS
ST. ANTHONY MIDDLE - New Brighton/St. Anthony
MN_01
3.5
Enjoyed the first three days, but wished there had been other specific projects to work on the last couple days.
Sewing - Summer Camp
ST. ANTHONY-NEW BRIGHTON SCHOOLS
ST. ANTHONY MIDDLE - New Brighton/St. Anthony
MN_01
4
The class was stated for room 116. However, when my daughter got there to pick up her daughter the first day no one was in the classroom - causing a bit of panic. The instructor had taken the class to the far front door of the building to release them and the parents hadn't been told. As a busy grandparent, when I went to pick up my granddaughter later in the week I had the same experience. It was extremely alarming to me. If a child is to be picked up anywhere from where they are dropped off we should get official notification from the Community Center who sen the email saying where the classroom was.
Chess - Summer Camp
Village of Suamico
Idelwild Park Shelter
WI_02
4.5
My son liked playing against because she was a tough opponent.
Sewing - Summer Camp
ST. ANTHONY-NEW BRIGHTON SCHOOLS
ST. ANTHONY MIDDLE - New Brighton/St. Anthony
MN_01
3
Some of the days there was nothing to do and there wasn't a lot of instruction those days.She got to make cool stuff and learn how to use a sewing machine which is what she liked.Survey Winner July 2018
STEM - Summer Camp with LEGO® Bricks
Village of Fox Crossing
Fox Crossing Community Center
WI_02
5
My son loved this class and the teacher was great!!
STEM - Summer Camp with LEGO® Bricks
Village of Fox Crossing
Fox Crossing Community Center
WI_02
5
My son loved the building class. He made cool stuff and he would love to do it again.
Sewing - Summer Camp
OWATONNA PUBLIC SCHOOL DISTRICT
ROOSEVELT COMMUNITY SCHOOL - Owatonna
MN_02
3
Need more patients over all she built a sense of pride, confidence , and excitement in my child's summer enrichment class. Thank you!
Chess - Summer Camp
ROCHESTER PUBLIC SCHOOL DISTRICT
Northrop Community Ed Center - Rochester
MN_02
5
He said Will was a very nice guy.
Chess - Summer Camp
ROCHESTER PUBLIC SCHOOL DISTRICT
Northrop Community Ed Center - Rochester
MN_02
5
Chess - Summer Camp
ROCHESTER PUBLIC SCHOOL DISTRICT
Northrop Community Ed Center - Rochester
MN_02
5
Fencing - Summer Camp
WINONA AREA PUBLIC SCHOOL DISTRICT
WINONA MIDDLE
MN_02
5
Please offer fencing more often!
Fencing - Summer Camp
WINONA AREA PUBLIC SCHOOL DISTRICT
WINONA MIDDLE
MN_02
5
My daughter was an track for competitive fencing when we moved to Winona from Montana. Now she still wants to, but there is nothing closer than the Twin Cities. Can something be established down here? Please contact me if I can help facilitate it.
Sewing - Summer Camp
MANKATO PUBLIC SCHOOL DISTRICT
LINCOLN COMMUNITY CENTER/ECFE - Mankato
MN_01
5
My daughter thoroughly enjoyed her runway class. She would be very interested in taking another session this next year.
Fencing - Summer Camp
WINONA AREA PUBLIC SCHOOL DISTRICT
WINONA MIDDLE
MN_02
5
Fun guy! My son liked him. He really enjoyed the class.
Fencing - Summer Camp
WINONA AREA PUBLIC SCHOOL DISTRICT
WINONA MIDDLE
MN_02
5
My son really enjoyed his first fencing class and looks forward to future classes.
STEM - Summer Camp with LEGO® Bricks
Village of Fox Crossing
Fox Crossing Community Center
WI_02
5
Woodworking - Summer Camp
Inver Grove Heights Parks and Recreation
Veterans Memorial Community Center
MN_01
5
5! She loved the class and was very proud of what she accomplished. She wants to do it again next year!
Fencing - Summer Camp
Ankeny Comm School District
Parkview Middle School
IA_01
4
Fencing - Summer Camp
Ankeny Comm School District
Parkview Middle School
IA_01
4
Fencing - Summer Camp
Ankeny Comm School District
Parkview Middle School
IA_01
5
Fencing - Summer Camp
Ankeny Comm School District
Parkview Middle School
IA_01
5
Robotics - Summer Camp
Johnston Comm School District
Henry A Wallace Elementary School
IA_01
5
Thank you for making the class engaging and educational.
Robotics - Summer Camp
Johnston Comm School District
Henry A Wallace Elementary School
IA_01
5
Sewing - Summer Camp
ST. ANTHONY-NEW BRIGHTON SCHOOLS
ST. ANTHONY MIDDLE - New Brighton/St. Anthony
MN_01
5
My daughter loved it!
Fencing - Summer Camp
Ankeny Comm School District
Parkview Middle School
IA_01
4
Fencing - Summer Camp
Ankeny Comm School District
Parkview Middle School
IA_01
5
Fencing - Summer Camp
Ankeny Comm School District
Parkview Middle School
IA_01
4
she did a great job
Fencing - Summer Camp
Ankeny Comm School District
Parkview Middle School
IA_01
4
he was very good as well
Chess - Summer Camp
ROCHESTER PUBLIC SCHOOL DISTRICT
Northrop Community Ed Center - Rochester
MN_02
4
Sewing - Summer Camp
WACONIA PUBLIC SCHOOL DISTRICT
BAYVIEW ELEMENTARY
MN_01
5
My daughter enjoyed this class very much! She said her teacher was the most helpful and learned a lot from her.
Fencing - Summer Camp
MINNEAPOLIS PUBLIC SCHOOL DIST.
HALE ELEMENTARY
MN_01
5
Fencing - Summer Camp
MINNEAPOLIS PUBLIC SCHOOL DIST.
HALE ELEMENTARY
MN_01
4.5
Our child loved the fencing - in fact he wants to pursue it further now that he has had this experience. The physical fitness element was a little tough for him. He was sore and this was his only complaint. As parents we don't mind that he was working hard! But it was a factor for him. thanks for a fun camp.
Rocketry - Summer Camp
NORTHFIELD PUBLIC SCHOOL DISTRICT
BRIDGEWATER ELEMENTARY
MN_02
4
Sewing - Summer Camp
SOUTH WASHINGTON COUNTY SCHOOL DIST
EAST RIDGE HIGH SCHOOL
MN_01
2
She enjoyed the class at a 5 stars. Overall I'd rate the class two stars. The kids made a 'dress' (which will not be worn. None of them fit the girls), a bow and a bag. In the course description it was also mentioned they'd make a sunglass case and 'more'. The instructor shared today that they were done on Weds with projects. Why didn't they make the projects that were in the class description. They obviously had time. II thought more time would be spent on learning how to actually use the machine and the different kind of stitches. They sewed the dress on the first day which was surprising seeing they were going to learn how to sew, but yet already made a 'dress' in the first day. The teacher was very fun and my daughter really enjoyed her. However, the content of the class was disappointing. For $150 I thought they were going to learn how to actually sew a variety of stitches and use a machine in addition to coming home with several projects that they might actually use/wear. I don't think she learned any skills in this class that will carry forward.
STEM - Summer Camp with LEGO® Bricks
OWATONNA PUBLIC SCHOOL DISTRICT
ROOSEVELT COMMUNITY SCHOOL - Owatonna
MN_02
5
Great class. Came home with smiles every day!
Sewing - Summer Camp
SOUTH WASHINGTON COUNTY SCHOOL DIST
EAST RIDGE HIGH SCHOOL
MN_01
3
My daughter enjoyed the class but was disappointed the instructor didn't really teach any sewing techniques. The instructor was nice but spent a lot of time distracted by her computer. My daughter seemed to have fun but overall we are pretty disappointed with this class and probably can't recommend it to others.
Sewing - Summer Camp
ROCORI PUBLIC SCHOOL DISTRICT
ROCORI SENIOR HIGH
MN_01
5
My daughter LOVED this course and has a new love for sewing. She had sewn very little before and her project was incredible!!
Robotics - Summer Camp
BURNSVILLE PUBLIC SCHOOL DISTRICT
GIDEON POND ELEMENTARY
MN_01
5
Sewing - Summer Camp
ROCORI PUBLIC SCHOOL DISTRICT
ROCORI SENIOR HIGH
MN_01
5
STEM - Summer Camp with LEGO® Bricks
OWATONNA PUBLIC SCHOOL DISTRICT
ROOSEVELT COMMUNITY SCHOOL - Owatonna
MN_02
5
My son enjoyed this class very much. I would have liked to see more of the projects that he made or it would be nice to keep a project.
Sewing - Summer Camp
OWATONNA PUBLIC SCHOOL DISTRICT
ROOSEVELT COMMUNITY SCHOOL - Owatonna
MN_02
5
I cannot day enough about this class! My daughter LOVED it and learned so much in a short period of time! She was so excited to show off her skills and continue sewing. Thanks to a great teacher and class! Please continue offering classes like this or advanced sewing courses.
Fencing - Summer Camp
MINNEAPOLIS PUBLIC SCHOOL DIST.
HALE ELEMENTARY
MN_01
5
My kids really enjoyed the fencing class. They told me how much they enjoyed Jacob and being his student because he was very calm but still pushed them when they didn't think they could do something.
Chess - Summer Camp
No District MN
ROCHESTER MONTESSORI
MN_02
5
Our child very much enjoyed the class and had a great time. We are a little bit confused because of discussions that came home about a maneuver called the pawn hook that doesn't seem to exist, but not sure where that came from.
Rocketry - Summer Camp
NORTHFIELD PUBLIC SCHOOL DISTRICT
BRIDGEWATER ELEMENTARY
MN_02
5
Brock loved the class and loved Jo. She is the best and we couldn't have asked for a better instructor!!!
Chess
SOUTH WASHINGTON COUNTY SCHOOL DIST
RED ROCK ELEMENTARY
MN_01
5
Our child really enjoys it!
Fencing - Summer Camp
MINNEAPOLIS PUBLIC SCHOOL DIST.
HALE ELEMENTARY
MN_01
5
My son loved it. He wants to look into continuing somewhere
Chess - Summer Camp
Urbandale Comm School District
Urbandale High School
IA_01
5
Robotics - Summer Camp
MANKATO PUBLIC SCHOOL DISTRICT
PRAIRIE WINDS MIDDLE SCHOOL
MN_01
5
He had great things to say about Nathan. When I dropped in early or late he was interacting and being very patient. Also, noticed he chose a kid who was being quiet and well behaved for something they all wanted to do. Great job, Nathan!
Fencing - Summer Camp
Ankeny Comm School District
Parkview Middle School
IA_01
5
Fencing - Summer Camp
Ankeny Comm School District
Parkview Middle School
IA_01
5
Robotics - Summer Camp
Johnston Comm School District
Henry A Wallace Elementary School
IA_01
5
Luke really enjoyed the robotics camp! I tried to give 5 starts, but it would only let me pick 3 1/2!
Robotics - Summer Camp
Johnston Comm School District
Henry A Wallace Elementary School
IA_01
5
Luke really enjoyed the robotics camp! I tried to give 5 starts, but it would only let me pick 3 1/2!
Robotics - Summer Camp
BURNSVILLE PUBLIC SCHOOL DISTRICT
GIDEON POND ELEMENTARY
MN_01
5
He had a great time! Would love to do more projects related to this topic.
STEM - Summer Camp with LEGO® Bricks
OWATONNA PUBLIC SCHOOL DISTRICT
ROOSEVELT COMMUNITY SCHOOL - Owatonna
MN_02
3
My son enjoyed the class and learned several new skills. I wonder if mixing up partners during the week might keep things interesting. My son was partnered with a boy who wasn't very interested in building and it would have been fun to get to know other kids in the class.
Robotics - Summer Camp
Urbandale Comm School District
Urbandale High School
IA_01
5
It was a very positive experience for our son. He really enjoyed the week.
Robotics - Summer Camp
Urbandale Comm School District
Urbandale High School
IA_01
5
Piper had a BLAST!! Megan was awesome!!! I would sign her up again anytime!!
Sewing - Summer Camp
MANKATO PUBLIC SCHOOL DISTRICT
LINCOLN COMMUNITY CENTER/ECFE - Mankato
MN_01
5
My daughter had a great time and loved using her creativity to create fashion. She gained many new skills and is ambitiously plotting new projects!
Robotics - Summer Camp
MANKATO PUBLIC SCHOOL DISTRICT
PRAIRIE WINDS MIDDLE SCHOOL
MN_01
5
Nathan gave great feedback on my daughter and did a great job answering my questions. My daughter really enjoyed this- her first experience with robotics- and is looking forward to more. We were bummed when we realized Nathan was not local, because he was great!
Robotics - Summer Camp
MANKATO PUBLIC SCHOOL DISTRICT
PRAIRIE WINDS MIDDLE SCHOOL
MN_01
4
Katie and Jacob Grau enjoyed the building projects very much thank you.
Woodworking - Summer Camp
Inver Grove Heights Parks and Recreation
Veterans Memorial Community Center
MN_01
5
My daughter loved this class and would be interested in doing it again next summer!
Chess
EDINA PUBLIC SCHOOL DISTRICT
CONCORD ELEMENTARY
MN_01
5
Chess
EDINA PUBLIC SCHOOL DISTRICT
CONCORD ELEMENTARY
MN_01
5
0
Sewing - Summer Camp
ROCORI PUBLIC SCHOOL DISTRICT
ROCORI SENIOR HIGH
MN_01
4
Fencing
DELANO PUBLIC SCHOOL DISTRICT
DELANO COMMUNITY EDUCATION CENTER
MN_01
5
Robotics - Summer Camp
MANKATO PUBLIC SCHOOL DISTRICT
PRAIRIE WINDS MIDDLE SCHOOL
MN_01
5
Rocketry - Summer Camp
WACONIA PUBLIC SCHOOL DISTRICT
BAYVIEW ELEMENTARY
MN_01
4.5
Our child said that this was his second favorite class he has attended this summer. His favorite part of the class was shooting off the rockets. He said his teacher was really fun.
STEM
Village of Suamico
Suamico - Municipal Services Center
WI_02
5
Kids loved her and the class!
Sewing - Summer Camp
LAKEVILLE PUBLIC SCHOOL DISTRICT
CENTURY MIDDLE SCHOOL
MN_01
2
The instructor spent lots of class time on her phone. She did not come around to help students while they were on the sewing machines, help them pin items, or choose material or patterns. She told students what to do but did not give a demonstration at all. Students who did not know how to sew it all we're very frustrated at this experience. My daughter did not even feel that the teacher was approachable to ask for help either.
Sewing - Summer Camp
LAKEVILLE PUBLIC SCHOOL DISTRICT
CENTURY MIDDLE SCHOOL
MN_01
5
She loved it. Wants to do it again.
Sewing - Summer Camp
LAKEVILLE PUBLIC SCHOOL DISTRICT
CENTURY MIDDLE SCHOOL
MN_01
5
She loved it. Wants to do it again.
Sewing - Summer Camp
LAKEVILLE PUBLIC SCHOOL DISTRICT
CENTURY MIDDLE SCHOOL
MN_01
2
The instructor spent lots of class time on her phone. She did not come around to help students while they were on the sewing machines, help them pin items, or choose material or patterns. She told students what to do but did not give a demonstration at all. Students who did not know how to sew it all we're very frustrated at this experience. My daughter did not even feel that the teacher was approachable to ask for help either.
STEM - Summer Camp with LEGO® Bricks
ROBBINSDALE PUBLIC SCHOOL DISTRICT
SANDBURG LEARNING CENTER
MN_01
5
My son really enjoyed this class. He was very excited each day to tell me about what they made. He spoke very highly of Ms. Winn.
STEM - Summer Camp with LEGO® Bricks
ROBBINSDALE PUBLIC SCHOOL DISTRICT
SANDBURG LEARNING CENTER
MN_01
4.5
Robotics - Summer Camp
Johnston Comm School District
Summit Middle School
IA_01
5
STEM - Summer Camp with LEGO® Bricks
ROBBINSDALE PUBLIC SCHOOL DISTRICT
SANDBURG LEARNING CENTER
MN_01
5
STEM - Summer Camp with LEGO® Bricks
ROBBINSDALE PUBLIC SCHOOL DISTRICT
SANDBURG LEARNING CENTER
MN_01
5
Fencing - Summer Camp
MOUNDS VIEW PUBLIC SCHOOL DISTRICT
IRONDALE SENIOR HIGH
MN_01
4.5
Fencing - Summer Camp
MOUNDS VIEW PUBLIC SCHOOL DISTRICT
IRONDALE SENIOR HIGH
MN_01
4
Robotics - Summer Camp
Urbandale Comm School District
Urbandale High School
IA_01
5
STEM - Summer Camp with LEGO® Bricks
ROBBINSDALE PUBLIC SCHOOL DISTRICT
SANDBURG LEARNING CENTER
MN_01
5
"She did lots of engineering stuff and helped me do the crane"
STEM - Summer Camp with LEGO® Bricks
ROBBINSDALE PUBLIC SCHOOL DISTRICT
SANDBURG LEARNING CENTER
MN_01
5
"He's really funny"
Robotics - Summer Camp
Johnston Comm School District
Summit Middle School
IA_01
5
My son enjoyed this class very much. He wants to do another one during the school year. I would definitely recommend this for kids that are interested in Robotics and Legos. Thank you very much for giving a soon to be 8th grader something challenging to do during the summer months. It is a little more limited at his age to find something so thank you again.
STEM - Summer Camp with LEGO® Bricks
Village of Bellevue
Bellevue Community Center
WI_02
5
My son loves it! He gives it a 5 and wants to do it next summer!
Fencing - Summer Camp
MOUNDS VIEW PUBLIC SCHOOL DISTRICT
IRONDALE SENIOR HIGH
MN_01
5
Fencing - Summer Camp
MOUNDS VIEW PUBLIC SCHOOL DISTRICT
IRONDALE SENIOR HIGH
MN_01
5
STEM - Summer Camp with LEGO® Bricks
ROBBINSDALE PUBLIC SCHOOL DISTRICT
SANDBURG LEARNING CENTER
MN_01
4.5
STEM - Summer Camp with LEGO® Bricks
ROBBINSDALE PUBLIC SCHOOL DISTRICT
SANDBURG LEARNING CENTER
MN_01
4.5
Sports
SOUTH WASHINGTON COUNTY SCHOOL DIST
COTTAGE GROVE JUNIOR HIGH
MN_01
5
Easily noted as an engaging instructor who received high regards from her students. Hope to see her again.
STEM
OWATONNA PUBLIC SCHOOL DISTRICT
ROOSEVELT COMMUNITY SCHOOL - Owatonna
MN_02
2.5
STEM
OWATONNA PUBLIC SCHOOL DISTRICT
ROOSEVELT COMMUNITY SCHOOL - Owatonna
MN_02
4
My son really enjoyed his class. It was fun to hear how excited he was to go each day. He says he learned a lot.
STEM
OWATONNA PUBLIC SCHOOL DISTRICT
ROOSEVELT COMMUNITY SCHOOL - Owatonna
MN_02
4
Robotics - Summer Camp
MANKATO PUBLIC SCHOOL DISTRICT
PRAIRIE WINDS MIDDLE SCHOOL
MN_01
5
Sewing - Summer Camp
ALBANY PUBLIC SCHOOL DISTRICT
ALBANY SECONDARY (Jr/Sr High)
MN_01
5
Daughter loved the class. She now wants a sewing machine for Christmas.
Sewing - Summer Camp
MINNETONKA PUBLIC SCHOOL DISTRICT
EXCELSIOR ELEMENTARY
MN_01
5
Excellent. Would recommend it to others. My daughter had never used a sewing machine before. She is now borrowing my mother's and is sewing up a storm. The instructor sparked creativity and a passion for sewing.
Chess - Summer Camp
BYRON PUBLIC SCHOOL DISTRICT
DACS BUILDING
MN_01
5
Lots of time to play, Will was very encouraging to the kids!
Electronics - Summer Camp
Village of Fox Crossing
Fox Crossing Community Center
WI_02
5
My son loved this class more then the last one. He loves his car he made. Now he is trying to teach his younger brother about it.
Electronics - Summer Camp
Village of Fox Crossing
Fox Crossing Community Center
WI_02
5
Great class and great teacher, my son loved it and learned a lot.
Chess - Summer Camp
BYRON PUBLIC SCHOOL DISTRICT
DACS BUILDING
MN_02
4
Chess - Summer Camp
BYRON PUBLIC SCHOOL DISTRICT
DACS BUILDING
MN_02
5
My daughter really enjoyed this class.
Chess - Summer Camp
BYRON PUBLIC SCHOOL DISTRICT
DACS BUILDING
MN_02
4
Robotics - Summer Camp
Norwalk Comm School District
Norwalk P&R/Public Safety Building
IA_01
5
Karmi enjoyed every minute of it. Tons to learn in a fun environment.
Sewing - Summer Camp
NORTHFIELD PUBLIC SCHOOL DISTRICT
BRIDGEWATER ELEMENTARY
MN_02
5
Great class. Would love to see a next level class offered!
STEM - Summer Camp with LEGO® Bricks
MANKATO PUBLIC SCHOOL DISTRICT
LINCOLN COMMUNITY CENTER/ECFE - Mankato
MN_01
5
My daughter LOVED the camp. She talked non-stop about it all week. We did not hear much about the instructor. My other daughter has done these in the past, and I was concerned about sending a 1st grade girl to the camp, but the instructor made her feel comfortable right away and she was paired with a young boy who she worked really well with. She cannot wait to do Lego camp again next summer (and has asked for a lego kit like the one they used in camp for her birthday). 🙂 I would say it was a huge success. I also have to mention that she keeps telling us how she likes to "modificate" (modify) things once they are put together and thinks she would be a good engineer someday. 🙂 Thank you!
Sewing - Summer Camp
NORTHFIELD PUBLIC SCHOOL DISTRICT
BRIDGEWATER ELEMENTARY
MN_02
5
Nina loved the class, the teacher, and is thrilled to have learned to sew.
STEM with LEGO® Bricks
WINONA AREA PUBLIC SCHOOL DISTRICT
WINONA MIDDLE
MN_02
5
My son was expecting to use Legos at Lego camp, but they use construx blocks, so he was initially disappointed. The title was misleading, but he still had a great time.
STEM
OWATONNA PUBLIC SCHOOL DISTRICT
ROOSEVELT COMMUNITY SCHOOL - Owatonna
MN_02
4.5
Both kids really enjoyed the class
STEM with LEGO® Bricks
WINONA AREA PUBLIC SCHOOL DISTRICT
WINONA MIDDLE
MN_02
4
Fencing - Summer Camp
MANKATO PUBLIC SCHOOL DISTRICT
LINCOLN COMMUNITY CENTER/ECFE - Mankato
MN_01
5
We have enjoyed Brian as our son's instructor for the past 6 years. We are hopeful that a fencing club will begin in the Mankato Area soon. More opportunities for fencing would be great! Thanks for all you do.
Fencing - Summer Camp
SOUTH WASHINGTON COUNTY SCHOOL DIST
DISTRICT PROGRAM CENTER
MN_01
5
Fencing - Summer Camp
SOUTH WASHINGTON COUNTY SCHOOL DIST
DISTRICT PROGRAM CENTER
MN_01
3
It was way too warm in the gym for the amount of gear the kids used for the fencing class. Instructor was okay.
Fencing - Summer Camp
SOUTH WASHINGTON COUNTY SCHOOL DIST
DISTRICT PROGRAM CENTER
MN_01
5
Excellent instructor! He made the class fun, while also holding the kids to high standards of behavior and learning. My child enjoyed it a lot.
Fencing - Summer Camp
SOUTH WASHINGTON COUNTY SCHOOL DIST
DISTRICT PROGRAM CENTER
MN_01
4
Bruce was very nice while still maintaining the safety and discipline and instruction needed to run a class of young students.
Fencing - Summer Camp
MANKATO PUBLIC SCHOOL DISTRICT
LINCOLN COMMUNITY CENTER/ECFE - Mankato
MN_01
5
Sewing - Summer Camp
BLOOMINGTON PUBLIC SCHOOL DISTRICT
OLSON MIDDLE
MN_01
5
Grace loves this class and really likes Miss Carole. She does a great job.
Chess - Summer Camp
OWATONNA PUBLIC SCHOOL DISTRICT
ROOSEVELT COMMUNITY SCHOOL - Owatonna
MN_02
4.5
Mr. Sharp made my son feel welcome immediately and really enjoyed him as a teacher. He felt motive to attend these Chess than usual. He wish he do more!
Sewing - Summer Camp
BLOOMINGTON PUBLIC SCHOOL DISTRICT
OLSON MIDDLE
MN_01
5
Fencing - Summer Camp
SOUTH WASHINGTON COUNTY SCHOOL DIST
DISTRICT PROGRAM CENTER
MN_01
5
Robotics - Summer Camp
MANKATO PUBLIC SCHOOL DISTRICT
PRAIRIE WINDS MIDDLE SCHOOL
MN_01
5
Chess - Summer Camp
OWATONNA PUBLIC SCHOOL DISTRICT
ROOSEVELT COMMUNITY SCHOOL - Owatonna
MN_02
4
My son said he was really nice, but only taught stuff he already knew. What happened to Coach Ian? he was listed as the instructor when we registered - a heads up to the parents about that change would have been nice.
Sports
SOUTH WASHINGTON COUNTY SCHOOL DIST
COTTAGE GROVE JUNIOR HIGH
MN_01
5
STEM - Summer Camp with LEGO® Bricks
MANKATO PUBLIC SCHOOL DISTRICT
LINCOLN COMMUNITY CENTER/ECFE - Mankato
MN_01
5
My Boys really enjoyed Jake for a teacher.
Sewing - Summer Camp
ROBBINSDALE PUBLIC SCHOOL DISTRICT
SANDBURG LEARNING CENTER
MN_01
5
She said this was her favorite class she'd ever done at #281.
Sewing - Summer Camp
NEW PRAGUE AREA SCHOOLS
EAGLE VIEW - New Prague
MN_01
2.5
My daughter enjoyed the class a lot and loved making the projects, but the lack of supervision or acknowledgement of problematic behaviors in the class was concerning. My daughter told me how her hair was pulled by a child and that same child on a different occasion reached into my daughters bag and grabbed her coasters and threw them on the ground. She was also told that she "Might be too big for her dress" by another child. I get kids will be kids but I witnessed unacceptable behavior during the parents fashion show by the two individuals that caused my child heartache and the Instructor turned a blind eye pretending to not notice the behavior. It was apparent the Instructor had no control of the class. Witnessing this leaves a bad feeling in a parent. I wouldn't recommend this instructor unless she is given the tools and education to handle disruptive and hurtful behavior and she would feel comfortable handling a child that knows no boundaries.
Fencing - Summer Camp
MANKATO PUBLIC SCHOOL DISTRICT
LINCOLN COMMUNITY CENTER/ECFE - Mankato
MN_01
4.5
Sewing - Summer Camp
NEW PRAGUE AREA SCHOOLS
EAGLE VIEW - New Prague
MN_01
5
Fencing - Summer Camp
SOUTH WASHINGTON COUNTY SCHOOL DIST
DISTRICT PROGRAM CENTER
MN
4.5
My son really enjoys Bruce's classes. Bruce is a great instructor - just the right combination of discipline and fun!
Electronics - Summer Camp
Village of Fox Crossing
Fox Crossing Community Center
WI
5
Robotics - Summer Camp
Johnston Comm School District
Summit Middle School
IA
5
Jack is really a good teacher! My son enjoys his classes very much!
Chess - Summer Camp
MANKATO PUBLIC SCHOOL DISTRICT
PRAIRIE WINDS MIDDLE SCHOOL
MN
4
Chess - Summer Camp
MANKATO PUBLIC SCHOOL DISTRICT
PRAIRIE WINDS MIDDLE SCHOOL
MN
5
My son has loved going to camp. Not one word of protest any of the days.
Chess - Summer Camp
MANKATO PUBLIC SCHOOL DISTRICT
PRAIRIE WINDS MIDDLE SCHOOL
MN
5
Electronics - Summer Camp
Village of Bellevue
Bellevue Community Center
WI
4
Robotics - Summer Camp
Ankeny Comm School District
Northwest Elementary School
IA
5
My child thoroughly enjoyed this camp! Thank you for offering STEM programs!
Chess - Summer Camp
MANKATO PUBLIC SCHOOL DISTRICT
PRAIRIE WINDS MIDDLE SCHOOL
MN
5
Fencing - Summer Camp
Urbandale Comm School District
Urbandale High School
IA
4
Stars should be rated at 4. She did a great job. My child wants to continue to fencing lessons through the school year. He really enjoyed the class, his instructor, and the other students.
Robotics - Summer Camp
Ankeny Comm School District
Northwest Elementary School
IA
5
Sewing - Summer Camp
Village of Fox Crossing
Fox Crossing Community Center
WI
5
Fencing - Summer Camp
NORTHFIELD PUBLIC SCHOOL DISTRICT
NORTHFIELD MIDDLE
MN
3
really nice instructor but could have called for more structure and rule following during games
Sewing - Summer Camp
Village of Fox Crossing
Fox Crossing Community Center
WI
5
Sewing - Summer Camp
Village of Fox Crossing
Fox Crossing Community Center
WI
4
I think my daughter enjoyed the class... however I felt time management was a HUGE issue. Plus the fact that my daughter came home one night and said she needed to purchase all of the material for her dress... which we ended up spending 4 hours at home the night before the show creating, because they weren't given enough time in class. I think this would have been fine if it would have been communicated ahead of time. She did learn a lot, and I loved the fashion show at the end!
Sewing - Summer Camp
ALBANY PUBLIC SCHOOL DISTRICT
ALBANY SECONDARY (Jr/Sr High)
MN
4
My daughter loved this class. I was surprised at how many items they create during this week long class. Sarah seems very patient and by the looks of the projects they made a very good instructor.
Robotics - Summer Camp
LAKEVILLE PUBLIC SCHOOL DISTRICT
CRYSTAL LAKE ELEMENTARY
MN
3
It sounded like the class was meant to be only 2 days so there was quite a bit of downtime
Robotics - Summer Camp
LAKEVILLE PUBLIC SCHOOL DISTRICT
CRYSTAL LAKE ELEMENTARY
MN
4
Sharing more details about what was learned in the session and what kids would be learning will help parents to understand better how much kid achieved from the sessions
Robotics - Summer Camp
LAKEVILLE PUBLIC SCHOOL DISTRICT
CRYSTAL LAKE ELEMENTARY
MN
4
Class was a bit long. Maybe 3 or 3 1/2 hours would be better. Also, one student was a distraction/disruption the first two days, but it did get better the 3rd day. The student said he was homeschooled and maybe he was younger than most kids his age? Either way, it would be nice if there were actual consequences for yelling, throwing things and running around throughout the entire class. Maybe kids need to be picked up early, if they can't follow teacher instructions or maybe they need an aide.
STEM
Village of Fox Crossing
Fox Crossing Community Center
WI
4
My son loved it and I wish it was a little longer. Seemed like he didnt get a hold of it till the last day.
STEM
Village of Fox Crossing
Fox Crossing Community Center
WI
5
My daughter really enjoyed this class! She found it interesting, challenging and a place to be creative. Through this class she learned about robotics and is interested in learning more about this, too. Thank you!
STEM
Village of Fox Crossing
Fox Crossing Community Center
WI
5
My daughters thought that it was awesome to have a girl teach coding. She inspired my girls to learn more about coding. Catherine also encouraged them to be creative.
Subject
District
School
Region
Rating
Comments
Sewing - Summer Camp
Village of Fox Crossing
Fox Crossing Community Center
WI_02
4
My daughter really liked the class, however there were not enough sewing machines and made it difficult for the students to get projects done in a timely manner.
Electronics - Summer Camp
Village of Bellevue
Bellevue Community Center
WI_02
4
Would like to see more expanded projects and more classes offered. Get the word of this program out to the schools.
Fencing
LAKEVILLE PUBLIC SCHOOL DISTRICT
MCGUIRE MIDDLE SCHOOL
MN_01
1
We were so unimpressed with the instructor, Megan, that we chose not to send our son to the final session, which is against our family's rules about completing any session you start. He learned more from a returning student in 10 minutes than he did from the instructor in several sessions. She had no lesson plans, no flow to any activities, did not record anything like sizing of their equipment, etc. They warmed up and cooled down for at least 1/3 of the hour long session and it took an additional 10 minutes each time for the 8 or so students in the course to re-figure out which sizes they were for the different materials. She would play favorites (one returning girl who knew what she was doing), would show annoyance when my son didn't understand something, but she wouldn't take the time to teach him how to do it correctly. My son is a quiet, non-athletic kid, but one who was eager to try fencing. A parent of a returning student (the one who actually taught my son something) let me know that the previous instructor was quite good and she and her son were both very disappointed with this session. Please do NOT bring Megan back!
Fencing
LAKEVILLE PUBLIC SCHOOL DISTRICT
MCGUIRE MIDDLE SCHOOL
MN_01
2
My child is a returning student and has been a little bored with the new instruction style with this newly assigned teacher. There has been skill development, but the participants haven't actually been doing any fencing. My child is considering quitting fencing due to this. I think Megan is a competent teacher, but may want to consider how she can better engage the students through active fencing, games, and fun activities.
Fencing
LAKEVILLE PUBLIC SCHOOL DISTRICT
MCGUIRE MIDDLE SCHOOL
MN_01
1
I attended all of the fencing classes and only once did students have a chance to actually fence with their newly acquired skills. My son, who had been excited about fencing, no longer wants to attend as he doesn't get a chance to fence. He does not like all of the footwork training. He is also frustrated as it has taken up to 10 minutes (yes I timed it) for kids to get the correct equipment, some of which is not brought to class. That is 1/6 of the class time that is standing around doing nothing.
Chess
No District MN
PARNASSUS PREP
MN_01
5
Chess
No District MN
PARNASSUS PREP
MN_01
5
My child has learnt to play chess very well after this class.
STEM with LEGO® Bricks
Ankeny Comm School District
Ashland Ridge Elementary
IA_01
5
Adam enjoyed the class! He didn't say much about the instructors but really enjoyed the challenges each week and the friendships he's made from the class as well. He's already asking me if we can sign up for the next session!
STEM with LEGO® Bricks
Ankeny Comm School District
Ashland Ridge Elementary
IA_01
5
Our child loved this class and the instructor. He was always excited to tell us what he did that day.
STEM with LEGO® Bricks
Ankeny Comm School District
Ashland Ridge Elementary
IA_01
5
My daughter loved this class
STEM with LEGO® Bricks
Ankeny Comm School District
Prairie Trail Elementary
IA_01
5
STEM with LEGO® Bricks
Ankeny Comm School District
Prairie Trail Elementary
IA_01
5
Fencing
No District MN
PARNASSUS PREP
MN_01
5
Paddy is a great coach. He has a lot of experience to share and a realistic outlook on competition. We want him to stay on at Parnassus.
STEM with LEGO® Bricks
Ankeny Comm School District
Ashland Ridge Elementary
IA_01
5
Emmett really enjoyed this class and is looking forward to the next session!!
Robotics
Norwalk Comm School District
Lakewood Elementary School
IA_01
5
STEM with LEGO® Bricks
West Des Moines Comm School District
Fairmeadows Elementary School
IA_01
5
STEM with LEGO® Bricks
Southeast Polk Comm School District
Four Mile Elementary School
IA_01
3.5
STEM with LEGO® Bricks
Ankeny Comm School District
Northwest Elementary School
IA_01
5
My son loves the technic legos and using the motors.
STEM with LEGO® Bricks
Southeast Polk Comm School District
Four Mile Elementary School
IA_01
5
STEM with LEGO® Bricks
Ankeny Comm School District
Northwest Elementary School
IA_01
5
STEM with LEGO® Bricks
Ankeny Comm School District
Northwest Elementary School
IA_01
5
My son said she was really kind and always helped out whenever needed.
STEM with LEGO® Bricks
Southeast Polk Comm School District
Four Mile Elementary School
IA_01
5
My son said she is nice and has fun.
STEM
ST. VRAIN VALLEY RE 1J
EAGLE CREST ELEMENTARY
CO_01
5
Abhay enjoyed the class thoroughly and also learnt programming skills.
STEM with LEGO® Bricks
West Des Moines Comm School District
Fairmeadows Elementary School
IA_01
4
My child enjoyed the class, however the instructor didn't always do a good job of asking sure the students ALL got a chance to build and not just search for the pieces. My child was one of the younger students and when paired with the older students was not given an equal opportunity to build. The older kids took over. I understand the concept of teamwork, but maybe there should be two sections to split the age gap.
Robotics
Norwalk Comm School District
Lakewood Elementary School
IA_01
5
Not sure if this was a miss on our end but would like to have gotten updates and photos of activities and how the students interacted with the content teachers and other students. Thanks for the consideration and nice work. Our kid really enjoyed it.
Robotics
Norwalk Comm School District
Lakewood Elementary School
IA_01
5
STEM with LEGO® Bricks
Southeast Polk Comm School District
Four Mile Elementary School
IA_01
4
STEM with LEGO® Bricks
Southeast Polk Comm School District
Four Mile Elementary School
IA_01
5
Sports
No District MN
Cologne Academy
MN_01
3.5
My kids like the class, but the weather and postponing weeks has interfered with other after school activities. Couldn't rain days be held indoors or is that not an option?
Sports
No District MN
Cologne Academy
MN_01
4.5
STEM with LEGO® Bricks
BYRON PUBLIC SCHOOL DISTRICT
BYRON PRIMARY SCHOOL
MN_02
5
Jo was an amazing teacher. My daughter had so much fun and can't wait to take another class in January!
STEM with LEGO® Bricks
BYRON PUBLIC SCHOOL DISTRICT
BYRON PRIMARY SCHOOL
MN_02
5
Liam had a great time, thanks for providing such a learning and fun environment.
Sports
KASSON-MANTORVILLE SCHOOL DIST.
KASSON-MANTORVILLE ELEMENTARY
MN_02
5
STEM with LEGO® Bricks
BYRON PUBLIC SCHOOL DISTRICT
BYRON PRIMARY SCHOOL
MN_02
5
My son had a lot of fun building with his friends!
STEM with LEGO® Bricks
ROCHESTER PUBLIC SCHOOL DISTRICT
BAMBER VALLEY ELEMENTARY
MN_02
2.5
My kids love legos and have enjoyed lego robotics and other lego classes in the past. They did not enjoy this class. They didn't think they built enough things.
STEM with LEGO® Bricks
CHARTER SCHOOL INSTITUTE
GLOBAL VILLAGE ACADEMY - FORT COLLINS
CO_01
5
Perry loved this class and we will sign up again.
STEM with LEGO® Bricks
CHARTER SCHOOL INSTITUTE
GLOBAL VILLAGE ACADEMY - FORT COLLINS
CO_01
5
My kids (kinder/3rd) loved this class and Ms. Laura! They can't wait til next quarter starts!
STEM with LEGO® Bricks
CHARTER SCHOOL INSTITUTE
GLOBAL VILLAGE ACADEMY - FORT COLLINS
CO_01
5
Robotics
Norwalk Comm School District
Lakewood Elementary School
IA_01
4
He enjoyed the class but was frustrated with the other kids - said they wouldn't let him do the coding as well as the building.
STEM with LEGO® Bricks
Southeast Polk Comm School District
Four Mile Elementary School
IA_01
5
STEM with LEGO® Bricks
No District MN
PARNASSUS PREP
MN_01
4
Sports
BYRON PUBLIC SCHOOL DISTRICT
BYRON INTERMEDIATE SCHOOL
MN_02
4.5
Weston loved it
Chess
NORTHFIELD PUBLIC SCHOOL DISTRICT
GREENVALE PARK ELEMENTARY
MN_02
5
Fencing
RED WING PUBLIC SCHOOL DISTRICT
BURNSIDE ELEMENTARY
MN_02
5
Robotics
Norwalk Comm School District
Lakewood Elementary School
IA_01
4
Robotics
Urbandale Comm School District
Valerius Elementary School
IA_01
5
Stevie loved the class. She expressed concern after the first day that "some of the things didn't work or were broken" and I was worried after paying so much for the class that the payments weren't going to good supplies. But, she assured me stuff worked after that. She enjoyed the class and ended up calling it her "defense against the dark arts" class. Thank you for providing a positive learning environment for her to enjoy STEM.
Chess
AUSTIN PUBLIC SCHOOL DISTRICT
BANFIELD ELEMENTARY
MN_02
5
STEM
ST. VRAIN VALLEY RE 1J
EAGLE CREST ELEMENTARY
CO_01
3.5
My daughter would love to try another class, with more challenging coding projects. She had a great time!
Chess
NORTHFIELD PUBLIC SCHOOL DISTRICT
GREENVALE PARK ELEMENTARY
MN_02
4.5
What a fabulous experience for my son! She makes learning fun and challenging. He has gained so much skill and confidence. Thank you!
Sports
BYRON PUBLIC SCHOOL DISTRICT
BYRON INTERMEDIATE SCHOOL
MN_02
4.5
Robotics
Norwalk Comm School District
Lakewood Elementary School
IA_01
4
My son loves these classes! He has been to two now and is already asking when the next one is. I appreciate that these are offered through our city/school to add to the already great learning we have in Norwalk.
Robotics
Norwalk Comm School District
Lakewood Elementary School
IA_01
5
STEM with LEGO® Bricks
West Des Moines Comm School District
Westridge Elementary
IA_01
5
STEM with LEGO® Bricks
West Des Moines Comm School District
Westridge Elementary
IA_01
5
Chess
EDEN PRAIRIE PUBLIC SCHOOL DISTRICT
PRAIRIE VIEW ELEMENTARY
MN_01
5
My child learned so much more about the game of chess and greatly improved her game in this session.
STEM with LEGO® Bricks
ELK RIVER PUBLIC SCHOOL DISTRICT
ROGERS ELEMENTARY
MN_01
5
STEM with LEGO® Bricks
ELK RIVER PUBLIC SCHOOL DISTRICT
TWIN LAKES ELEMENTARY
MN_01
4
Chess
EDEN PRAIRIE PUBLIC SCHOOL DISTRICT
PRAIRIE VIEW ELEMENTARY
MN_01
5
My son really enjoyed this class with Mr. Eyton.
STEM with LEGO® Bricks
ELK RIVER PUBLIC SCHOOL DISTRICT
TWIN LAKES ELEMENTARY
MN_01
4
Audrey said she really enjoyed the class. It allowed her to play with legos in a different way. And to use her imagination.
STEM with LEGO® Bricks
ELK RIVER PUBLIC SCHOOL DISTRICT
TWIN LAKES ELEMENTARY
MN_01
4
Great class!! Wish it was longer than 5 sessions.
Chess
MANKATO PUBLIC SCHOOL DISTRICT
HOOVER ELEMENTARY - Mankato
MN_01
5
My son enjoyed this class very much. He looked forward to it every Wednesday.
Fencing
RED WING PUBLIC SCHOOL DISTRICT
BURNSIDE ELEMENTARY
MN_02
4
He was very calm and Elizabeth loved the class!
STEM with LEGO® Bricks
Ankeny Comm School District
Northwest Elementary School
IA_01
5
Brayden LOVED the class! Thank you for this opportunity!
Chess
OWATONNA PUBLIC SCHOOL DISTRICT
LINCOLN ELEMENTARY - Owatonna
MN_02
3
STEM with LEGO® Bricks
RED WING PUBLIC SCHOOL DISTRICT
SUNNYSIDE ELEMENTARY - Red Wing
MN_02
5
My child's favorite was building - she loved being able to create.
Fencing
RED WING PUBLIC SCHOOL DISTRICT
BURNSIDE ELEMENTARY
MN_02
5
My child loved the class and wants to do it again!
Chess
RED WING PUBLIC SCHOOL DISTRICT
BURNSIDE ELEMENTARY
MN_02
5
My child really enjoyed learning and playing chess. Please offer it again!
STEM with LEGO® Bricks
RED WING PUBLIC SCHOOL DISTRICT
SUNNYSIDE ELEMENTARY - Red Wing
MN_02
5
Our child loved the legos classes and interacting with kids while learning. One bonus for us parents would be if we would have gotten an update how our child was doing and what skills they were working on each week. From what we were told by our child it sounded mostly like free play with legos. I'm sure it was more than that but that's all they said each week. Overall we are very happy with the 6 week class.
Chess
RED WING PUBLIC SCHOOL DISTRICT
BURNSIDE ELEMENTARY
MN_02
5
Emily greatly enjoyed the class and would like to take more in the future.
Fencing
RED WING PUBLIC SCHOOL DISTRICT
BURNSIDE ELEMENTARY
MN_02
5
Emily greatly enjoyed this class. She found it very entertaining.
STEM with LEGO® Bricks
Southeast Polk Comm School District
Altoona Elementary School
IA_01
5
My daughter loved the class. She is very sad it will be over after today. We will be signing up again! Thank you!
STEM with LEGO® Bricks
Southeast Polk Comm School District
Altoona Elementary School
IA_01
5
Fencing
Loveland Parks and Recreation
Chilson Recreation Center
CO_01
5
Our kiddo has found a passion in fencing with John. John really takes the time to go the extra mile with his students and makes the experience extremely valuable. We are so happy to have this class offered in Loveland. YEL and John are a blessing.
STEM with LEGO® Bricks
Southeast Polk Comm School District
Clay Elementary
IA_01
5
Loves the class! The little pins are a great little prize. Would do again!
STEM with LEGO® Bricks
Southeast Polk Comm School District
Clay Elementary
IA_01
5
STEM with LEGO® Bricks
RED WING PUBLIC SCHOOL DISTRICT
SUNNYSIDE ELEMENTARY - Red Wing
MN_02
5
My child had a great time in class and looked forward to it each week!
Fencing
Loveland Parks and Recreation
Chilson Recreation Center
CO_01
5
Mr. Cade does a wonderful job with the students. He is very patient and explains his methods well. My kid always enjoys this class and we will be enrolling again.
STEM with LEGO® Bricks
MANKATO PUBLIC SCHOOL DISTRICT
HOOVER ELEMENTARY - Mankato
MN_01
3.5
My student wished that there were more students her age or older. She was the oldest participant.
Chess
OWATONNA PUBLIC SCHOOL DISTRICT
LINCOLN ELEMENTARY - Owatonna
MN_02
5
My daughter enjoyed learning about chess and is excited to join the next session after the new year! She loved figuring out the moves, writing them on paper and earning chess dollars. 🙂 Thank you!
STEM with LEGO® Bricks
Southeast Polk Comm School District
Clay Elementary
IA_01
5
Fencing
WEST ST. PAUL-MENDOTA HTS.-EAGAN
SOMERSET ELEMENTARY
MN_01
3
My son liked the class in general, and while the instructor is clearly knowledgeable, he didn't connect with the students. He didn't attempt to learn names and called them all by descriptions. This really turned off my child. Name tags would have been very helpful. Also, the instructor frequently went off on tangents of fencing and his experience in fencing, which (while related), didn't apply at that moment, and the kids were obviously confused and started to lose focus. Unfortunately, there were often an odd number of students, so the instructor frequently fenced with one student, and the others were left on their own, with minimal instruction and critiquing. A more structured first, and possibly second, session, and with fewer anecdotes, would also improve the class.
STEM with LEGO® Bricks
MANKATO PUBLIC SCHOOL DISTRICT
EAGLE LAKE ELEMENTARY
MN_01
5
My kids loved the class! Thank you!!!
STEM with LEGO® Bricks
RED WING PUBLIC SCHOOL DISTRICT
SUNNYSIDE ELEMENTARY - Red Wing
MN_02
5
My child really enjoyed the class. Thank you!
STEM with LEGO® Bricks
MANKATO PUBLIC SCHOOL DISTRICT
ROSA PARKS
MN_01
5
STEM with LEGO® Bricks
MANKATO PUBLIC SCHOOL DISTRICT
ROSA PARKS
MN_01
5
Robotics
PRIOR LAKE-SAVAGE AREA SCHOOLS
WESTWOOD ELEMENTARY - Prior Lake
MN_01
5
My 1st grade son loved the class! It engaged him and got him interested.
Fencing
Loveland Parks and Recreation
Chilson Recreation Center
CO_01
5
Great class! Our son loved every minute of it.
Robotics
PRIOR LAKE-SAVAGE AREA SCHOOLS
WESTWOOD ELEMENTARY - Prior Lake
MN_01
1
Did not have control of classroom and did not teach enough
Robotics
PRIOR LAKE-SAVAGE AREA SCHOOLS
WESTWOOD ELEMENTARY - Prior Lake
MN_01
4.5
Robotics
PRIOR LAKE-SAVAGE AREA SCHOOLS
WESTWOOD ELEMENTARY - Prior Lake
MN_01
2
From what I've been told about the class, the instructor didn't really instruct, just was there to help find pieces. There wasn't much learned, just mostly putting LEGOs together. I was told that at the last class, no one was able to complete the build and program their bird because there was no step in the directions that showed how to put in the motor. The instructor didn't know how either and so the kids couldn't program their project and instead just took it apart for the last 15 minutes of class. It doesn't sound like the class went how I was hoping it would, with helpful instruction and a good base for robotics.
Robotics
PRIOR LAKE-SAVAGE AREA SCHOOLS
WESTWOOD ELEMENTARY - Prior Lake
MN_01
3
Our son would have preferred to build on work done during a previous week instead of building something new each week and having to tear it down each time.
STEM with LEGO® Bricks
MANKATO PUBLIC SCHOOL DISTRICT
EAGLE LAKE ELEMENTARY
MN_01
5
My son enjoyed the class. He felt the length of each class could have been a little longer to accommodate play time with the structure.
Sports
Johnston Comm School District
Lawson Elementary School
IA_01
5
My daughter loved this program and showing us what she learned.
Sports
Johnston Comm School District
Lawson Elementary School
IA_01
5
STEM with LEGO® Bricks
ELK RIVER PUBLIC SCHOOL DISTRICT
HASSAN ELEMENTARY
MN_01
5
My son was always very excited to share what he had created in class!
STEM with LEGO® Bricks
ELK RIVER PUBLIC SCHOOL DISTRICT
HASSAN ELEMENTARY
MN_01
5
STEM with LEGO® Bricks
ELK RIVER PUBLIC SCHOOL DISTRICT
HASSAN ELEMENTARY
MN_01
5
My son really enjoyed the class & instructor!
STEM with LEGO® Bricks
ELK RIVER PUBLIC SCHOOL DISTRICT
HASSAN ELEMENTARY
MN
1
Usually my son LOVES these classes. He enjoyed the first one, but during the second one he told me the instructions were really hard to follow and the teacher didn't explain it. The third class, my son built the bridge the best he could following the instructions, the teacher told him it was wrong and appearently took it apart as it wasn't correct. My son was extremely sad as he did the best he could following the instructions and it really just killed his spirit. He begged me to not make him go to the last class. This is the first time in all of our community ed classes he hasn't wanted to go. Not sure we will be able to do this class again sadly as I know he loves it.
Fencing
Urbandale Comm School District
Urbandale Middle School
IA_01
5
Excellent instruction!
Fencing
Urbandale Comm School District
Urbandale Middle School
IA_01
5
Excellent instruction!
Fencing
Urbandale Comm School District
Urbandale Middle School
IA_01
5
Fencing
Urbandale Comm School District
Urbandale Middle School
IA_01
5
Chess
Ankeny Comm School District
Northeast Elementary
IA_01
5
We are so fortunate to have Chris teach our kids chess at their own school. My oldest was unable to participate years ago due to the fact that it wasn't offered at our current school. I wish more students and parents took interest in chess. I've heard Ames schools max out the first day of registration! I am wondering if there are other ways to advertise the benefits of chess for young kids. It's great for them to use their brain to strategize. Also great opportunity to work together and play with others.
STEM with LEGO® Bricks
ALBANY PUBLIC SCHOOL DISTRICT
ALBANY ELEMENTARY
MN_01
5
STEM with LEGO® Bricks
ELK RIVER PUBLIC SCHOOL DISTRICT
HASSAN ELEMENTARY
MN_01
4
Fencing
Ankeny Comm School District
Parkview Middle School
IA_01
5
Robotics
St. Augustin Catholic School
IA_01
5
I have 2 kids in this after school program. They LOVE it and really appreciate the opportunity to attend. Thank you!
Fencing
Ankeny Comm School District
Parkview Middle School
IA_01
5
Both of my kids really enjoyed the class and are excited to start the next session. I was very impressed with Nathaniel's attitude with the kids. He was so much more patient than I think I would be with that many kids with pointy objects!
Chess
Johnston Comm School District
Horizon Elementary
IA_01
5
My son is excited about chess now and that is great so that he wants to continue learning the game.
Fencing
Ankeny Comm School District
Parkview Middle School
IA_01
5
Sports
Johnston Comm School District
Beaver Creek Elem School
IA_01
4
The coach did a great job with the students learning the fundamentals of soccer. When the instructor did not show up, my son got very nervous and did not know what to do. After that event, he did not want to go back, because he feared the coach would not show up again. So, I would suggest better communication between coaches and schools to make parents aware of what's going on.
Robotics
St. Augustin Catholic School
IA_01
5
Bryan was a wonderful instructor and incredibly patient with all the children. Mine cannot wait to participate again.
Fencing
Ankeny Comm School District
Parkview Middle School
IA_01
5
Nathaniel is outstanding! We will continue to take these courses over and over and over again with him as the instructor. He is patient, clear, enthusiastic, encouraging and my son adores his style of teaching. He works SO hard, I sit and watch hoping he gets a wonderful compensation for all his efforts and dedication to the kids. Truly an outstanding teacher!!!
Fencing
Urbandale Comm School District
Urbandale Middle School
IA_01
5
Fencing
Urbandale Comm School District
Urbandale Middle School
IA_01
5
Chess
Urbandale Comm School District
Webster Elementary - Urbandale
IA_01
5
Matthew loves Miss Kaitlyn! Even if he's not in the mood to play chess, he always enjoys seeing and talking with her!
Robotics
St. Augustin Catholic School
IA_01
4
Student enjoyed it, however the student wished the younger children were separated as they caused distractions while attempting to concentrate.
Chess
MINNETONKA PUBLIC SCHOOL DISTRICT
MINNEWASHTA ELEMENTARY
MN_01
5
Chess
MINNETONKA PUBLIC SCHOOL DISTRICT
MINNEWASHTA ELEMENTARY
MN_01
5
Chess
MINNETONKA PUBLIC SCHOOL DISTRICT
SCENIC HEIGHTS ELEMENTARY
MN_01
1
There is no chess instruction. Kids who want to play chess play on their own without any coaching or guidance. Kids who do not want to play chess, play other games. Although kids have fun playing other games, I wish there was more encouragement to play chess and for kids to learn chess. Instructor is friendly and kind but there is very little chess involved in the class
Chess
MINNETONKA PUBLIC SCHOOL DISTRICT
EXCELSIOR ELEMENTARY
MN_01
5
Henry wanted to continue to take chess for next session but all spots were filled and he was #7 on the waiting list. He is so very disappointed. The classes fill up immediately and there is always a wait list. It would be great if more classes could be added to Excelsior.
Chess
MINNETONKA PUBLIC SCHOOL DISTRICT
MINNEWASHTA ELEMENTARY
MN_01
5
Henry wanted to continue to take chess for next session but all spots were filled and he was #7 on the waiting list. He is so very disappointed. The classes fill up immediately and there is always a wait list. It would be great if more classes could be added to Excelsior.
Chess
MINNETONKA PUBLIC SCHOOL DISTRICT
SCENIC HEIGHTS ELEMENTARY
MN_01
5
Chess
MINNETONKA PUBLIC SCHOOL DISTRICT
EXCELSIOR ELEMENTARY
MN_01
4
Chess
MINNETONKA PUBLIC SCHOOL DISTRICT
MINNEWASHTA ELEMENTARY
MN_01
5
Nathan is an excellent instructor. Not only as a chess coach, but also dealing with young kids - keeping them focused and minding their behavior. I saw him do a wonderful job dissolving a dispute between two young boys. Two thumbs up!
STEM with LEGO® Bricks
MINNETONKA PUBLIC SCHOOL DISTRICT
CLEAR SPRINGS ELEMENTARY
MN_01
5
TOURNAMENTS: Chess
MINNETONKA PUBLIC SCHOOL DISTRICT
SCENIC HEIGHTS ELEMENTARY
MN_01
5
+ Great organization of the matches and schedule before the snow got too heavy+ Both kids had fun in their matches.+ Nice turnout! + Great location, lots of sitting spaces. (maybe send out a copy of the school and sitting locations for each tournament? Makes planning on where the kids should go in between the matches, or if the parents aren't crowding around the tables/corridors)- 4th grader was hoping for a better parent-vs-kids dodgeball match. (None was organized, only a parent started an impromptu game)
TOURNAMENTS: Chess
MINNETONKA PUBLIC SCHOOL DISTRICT
SCENIC HEIGHTS ELEMENTARY
MN_01
5
TOURNAMENTS: Chess
MINNETONKA PUBLIC SCHOOL DISTRICT
SCENIC HEIGHTS ELEMENTARY
MN_01
5
He had a blast!! As a parent observer, I have a couple of things I noticed. Students who completed their play early were quite loud and hanging around the tables, sometimes in groups, where others were playing, some even sat down next to the competition if it was a teammate. My son found that very distracting. Maybe enforcing a perimeter that "if you're not playing, you may not be at the playing table". I'm sure it's a hard thing to do. No doubt about it! But even the judges walking around could help with it. And then parents that were close by and kids were making motions to them. Parents should know better, but some don't.Thanks!
TOURNAMENTS: Chess
MINNETONKA PUBLIC SCHOOL DISTRICT
SCENIC HEIGHTS ELEMENTARY
MN_01
5
Want to make sure kids keep getting reminded about the "touch, move rule", maybe it should be mentioned between each round and reminder to other kids that they should raise their hand if opponents aren't moving the piece they touched. Also, noticed some teammates/friends sitting next to others and pointing or talking as the friend played. At one point I noticed a dad standing over their child. Probably want to make sure no one is near by kids playing. Was a great tournament and my child loved the opportunity. We have already signed up for the next one! Thank you for all the hard work you've put into this!
TOURNAMENTS: Chess
MINNETONKA PUBLIC SCHOOL DISTRICT
SCENIC HEIGHTS ELEMENTARY
MN_01
5
Great tournament- thank you for organizing
Fencing
New Hope Parks and Recreation
CRYSTAL COMMUNITY CENTER
MN_01
4.5
It was so much fun I would definitely do it again one thing though I did not know about their being 2 types of grips and the first lesson I had I used the traditional one with a straight handle and I really liked that one but the other classes I was given only the pistol grips and I did not like it as much but other than that it was great!
TOURNAMENTS: Chess
MINNETONKA PUBLIC SCHOOL DISTRICT
SCENIC HEIGHTS ELEMENTARY
MN_01
4.5
STEM
BLOOMINGTON PUBLIC SCHOOL DISTRICT
WESTWOOD ELEMENTARY - Bloomington
MN_01
5
My son was so excited for o go to this class. He really enjoyed it! Thank you!
STEM
BLOOMINGTON PUBLIC SCHOOL DISTRICT
WESTWOOD ELEMENTARY - Bloomington
MN_01
5
TOURNAMENTS: Chess
MINNETONKA PUBLIC SCHOOL DISTRICT
SCENIC HEIGHTS ELEMENTARY
MN_01
5
TOURNAMENTS: Fencing
LAKEVILLE PUBLIC SCHOOL DISTRICT
LAKEVILLE SOUTH HIGH
MN_01
5
Nice tournament thanks a lot. See you next.
TOURNAMENTS: Fencing
LAKEVILLE PUBLIC SCHOOL DISTRICT
LAKEVILLE SOUTH HIGH
MN_01
3
TOURNAMENTS: Fencing
LAKEVILLE PUBLIC SCHOOL DISTRICT
LAKEVILLE SOUTH HIGH
MN_01
5
Thank you again Chet, fantastic tournament
TOURNAMENTS: Fencing
LAKEVILLE PUBLIC SCHOOL DISTRICT
LAKEVILLE SOUTH HIGH
MN_01
5
We just wanted to thank you for running such a great fencing tournament over the weekend. Watching the kids grow in their skills and confidence as well as make new friends was heart warming. We also wanted to comment on the referee Leighton had on Strip 6. In our past 2 tournament we have enjoyed watching the referees, but Saturday's referee was outstanding. We believe his name was Pat? He took the time after each bout to bring the fencers together and highlight what each fencer did well and what each could work on for continued improvement. The fencers were very engaged with his comments. We love that he took the extra time to do this!
TOURNAMENTS: Fencing
LAKEVILLE PUBLIC SCHOOL DISTRICT
LAKEVILLE SOUTH HIGH
MN_01
5
Brian is amazing. Thoughtful of each students' need and gives encouragement. So grateful to have such a wonderful coach for my son!
TOURNAMENTS: Fencing
LAKEVILLE PUBLIC SCHOOL DISTRICT
LAKEVILLE SOUTH HIGH
MN_01
4.5
4.50 😊
TOURNAMENTS: Fencing
LAKEVILLE PUBLIC SCHOOL DISTRICT
LAKEVILLE SOUTH HIGH
MN_01
5
Thank You for keeping the emphasis on learning & being present in the experience, not on winning! Wonderful & well done!
TOURNAMENTS: Fencing
LAKEVILLE PUBLIC SCHOOL DISTRICT
LAKEVILLE SOUTH HIGH
MN_01
4
TOURNAMENTS: Fencing
LAKEVILLE PUBLIC SCHOOL DISTRICT
LAKEVILLE SOUTH HIGH
MN_01
3
This was a great event and a fabulous opportunity. We were disappointed that our server n was placed on an electric strip and there was not a French Grip available. While we understand that most fencers move toward a pistol grip, he had not ever used one. The second time he was placed on an electric, he decided to be proactive and ask if there would be a French Grip available. He was told yes. When it was his turn, they gave him pistol and told him to "deal with it." He said what?! The ref told him he'd be thrown a card if he had anymore temper tantrums. I found this disappointing as I felt he handled what he felt to be an unfair situation quite well. Bottom line: if your clubs are going to train fencers with French grip, have French Grip at your competitions. If the expectation is pistol use pistol in your practices. Overall a great day, but disappointed in the way this was handled. (Get it... handled)
TOURNAMENTS: Fencing
LAKEVILLE PUBLIC SCHOOL DISTRICT
LAKEVILLE SOUTH HIGH
MN_01
5
TOURNAMENTS: Fencing
LAKEVILLE PUBLIC SCHOOL DISTRICT
LAKEVILLE SOUTH HIGH
MN_01
4
The referees (2) could use more training.Things ran a bit smoother this time.
TOURNAMENTS: Fencing
LAKEVILLE PUBLIC SCHOOL DISTRICT
LAKEVILLE SOUTH HIGH
MN_01
5
"5" My girls loved their YEL Fencing classes when they took them. If it hadn't been for Bruce Eyton encouraging them in their very first class, they probably would never have continued to pursue competitive fencing.
TOURNAMENTS: Fencing
LAKEVILLE PUBLIC SCHOOL DISTRICT
LAKEVILLE SOUTH HIGH
MN_01
5
Our daughter, benefited by having Paddy Murphy as her referee. He shared with her after the match how she could improve and/or what she thought about particular moves.She had a blast!
TOURNAMENTS: Fencing
LAKEVILLE PUBLIC SCHOOL DISTRICT
LAKEVILLE SOUTH HIGH
MN_01
5
Nelson has been doing fencing for 7 years, and has enjoyed his current coach the most
Robotics
Southeast Polk Comm School District
Delaware Elementary School
IA_01
5
Will truly enjoyed the class. He wants to know when we can do it again!
STEM with LEGO® Bricks
Johnston Comm School District
Henry A Wallace Elementary School
IA_01
5
My son really enjoyed this class!
Robotics
Southeast Polk Comm School District
Delaware Elementary School
IA_01
4
This class was a lot of fun for my daughter, I just wish it would have lasted longer than 4 Mondays.
Robotics
Norwalk Comm School District
Oviatt Elementary School
IA_01
2.5
My child seemed to enjoy her. I, however would probably not sign him up for a class with her again. Each time I picked him up she was yelling at the group of children. I could tell she was very stressed. If she felt comfortable talking to my child the way she did in front of me I can only imagine how she spoke to him without me being there.
STEM with LEGO® Bricks
Ankeny Comm School District
Crocker Elementary School
IA_01
5
Chess
Ankeny Comm School District
Northeast Elementary
IA_01
5
We are so fortunate to have Chris teach my kids chess at northeast. I was unable to take my child to chess years ago because it was not offered at our school. I really hope other students take advantage of this wonderful program that helps kids think strategically. It's a lot of fun too. Thanks again
Fencing
Waukee Comm School District
Waukee South Middle School
IA_01
5
Alex really enjoys the class!
STEM with LEGO® Bricks
Southeast Polk Comm School District
Runnells Elementary School
IA_01
5
Fencing
West Des Moines Comm School District
Westridge Elementary
IA_01
5
Abbie loved this class and wants to continue in winter as well
Fencing
West Des Moines Comm School District
Westridge Elementary
IA_01
5
Fantastic with kids and our daughter enjoyed learning fencing
Fencing
Johnston Comm School District
Beaver Creek Elem School
IA_01
5
Robotics
Norwalk Comm School District
Oviatt Elementary School
IA_01
1.5
I was outside of the class waiting to pick up my child and heard the teacher address the children rudely. My child begged me to not have to go back.
Robotics
Southeast Polk Comm School District
Delaware Elementary School
IA_01
5
My child really enjoyed this class just wish it went a little longer than 4 weeks.
Chess
Waukee Comm School District
Waukee Elementary School
IA_01
5
Enjoys class
Chess
Waukee Comm School District
Waukee Elementary School
IA_01
5
Says has fun
Robotics
Southeast Polk Comm School District
Willowbrook Elementary School
IA_01
5
Fencing
Johnston Comm School District
Beaver Creek Elem School
IA_01
4
My child enjoyed the class & is looking forward to doing another. The only drawback of the class is the timing. Sundays in the middle of the day kind of ruins any weekend/family plans. Even later on Sunday would be an improvement.
TOURNAMENTS: Fencing
LAKEVILLE PUBLIC SCHOOL DISTRICT
LAKEVILLE SOUTH HIGH
MN_01
5
STEM with LEGO® Bricks
Johnston Comm School District
Henry A Wallace Elementary School
IA_01
5
STEM with LEGO® Bricks
Johnston Comm School District
Henry A Wallace Elementary School
IA_01
5
Harry enjoyed this class a lot!!!
STEM with LEGO® Bricks
Ankeny Comm School District
Westwood Elementary School
IA_01
5
STEM with LEGO® Bricks
Ankeny Comm School District
Westwood Elementary School
IA_01
5
My son reports Mona was a very patient and kind teacher
Fencing
Johnston Comm School District
Beaver Creek Elem School
IA_01
4
STEM with LEGO® Bricks
Ankeny Comm School District
Westwood Elementary School
IA_01
5
Fencing
Johnston Comm School District
Beaver Creek Elem School
IA_01
4.5
My son enjoyed fencing and is looking forward to next season.
STEM with LEGO® Bricks
Ankeny Comm School District
Northeast Elementary
IA_01
4
STEM with LEGO® Bricks
Ankeny Comm School District
Westwood Elementary School
IA_01
5
My child enjoyed it and left every session excited to tell me everything!
STEM with LEGO® Bricks
Ankeny Comm School District
Crocker Elementary School
IA_01
5
STEM with LEGO® Bricks
Ankeny Comm School District
Crocker Elementary School
IA_01
5
Chess
Ankeny Comm School District
Crocker Elementary School
IA_01
5
Fencing
Johnston Comm School District
Beaver Creek Elem School
IA_01
5
Dean absolutely loved this class. The instructor was phenomenal with the kids.
STEM with LEGO® Bricks
Ankeny Comm School District
Northeast Elementary
IA_01
1
I asked my child if he wanted to sign up for the next class and he asked if there would be a different instructor. He said it wasn't very fun with Mona unfortunately. I didn't attend the class so can't speak firsthand.
STEM with LEGO® Bricks
Southeast Polk Comm School District
Runnells Elementary School
IA_01
5
Chess
ROCHESTER PUBLIC SCHOOL DISTRICT
GAGE ELEMENTARY
MN_02
5
excellent
Fencing
West Des Moines Comm School District
Westridge Elementary
IA_01
5
My daughter loves Coach Eva and her fencing classmates. She is always excited to attend and learn, and loves to tell me all about the class when I pick her up.
Fencing
West Des Moines Comm School District
Westridge Elementary
IA_01
5
My daughter loves Coach Roman. She has learned a lot about fencing this session and looks forward to every class.
Chess
Johnston Comm School District
Henry A Wallace Elementary School
IA_01
5
Fencing
West Des Moines Comm School District
Westridge Elementary
IA_01
5
Fencing
West Des Moines Comm School District
Westridge Elementary
IA_01
5
Fencing
West Des Moines Comm School District
Westridge Elementary
IA_01
4
Fencing
West Des Moines Comm School District
Westridge Elementary
IA_01
4
Chess
NORTHFIELD PUBLIC SCHOOL DISTRICT
SIBLEY ELEMENTARY - Northfield
MN_02
5
STEM
LAKEVILLE PUBLIC SCHOOL DISTRICT
CHERRY VIEW ELEMENTARY
MN_01
0.5
Unfortunately my son had a not so great experience. After the first class, he said the instructor really gave them to help or instruction and they were supposed to just play around. Then my son missed the second class for family reasons. When he went back for the third class he said he had no idea what was going on. His hand was raised almost the whole time and the teacher really never spend any time helping him catch up. So the third class was so frustration for him, and for me after hearing about it, that we decided to not attend the remaining classes. I know I should have called right away, but life got in the way. Thank you for the survey and allowing me to express my concerns over this teacher. If all classes need to be attended, or don't bother...this should be stated clearly before signing up. I was really hoping this would open up some new ideas for my son, and instead only made him feel stupid and frustrated.
Fencing
MANKATO PUBLIC SCHOOL DISTRICT
KENNEDY ELEMENTARY - Mankato
MN_01
5
Fantastic Coach!! So happy my son has him to teach the skills of fencing! Thank you!
Fencing
MANKATO PUBLIC SCHOOL DISTRICT
KENNEDY ELEMENTARY - Mankato
MN_01
5
The class was really good. My son struggled because he was the youngest and smallest in size so it was hard for him to have any competition at level.
Chess
SOUTH WASHINGTON COUNTY SCHOOL DIST
VALLEY CROSSING ELEMENTARY
MN_02
5
STEM with LEGO® Bricks
Southeast Polk Comm School District
Centennial Elementary School
IA_01
5
The LEGO Developers class was a great opportunity and hopefully there will be more in the future. After each class Nathan was very excited to share what he had learned and how it provided a different perspective from what he had experienced in the past.
Fencing
SOUTH WASHINGTON COUNTY SCHOOL DIST
DISTRICT PROGRAM CENTER
MN_01
5
Coach has been a positive influence on Nathaniel while learning fencing. He always finds something good to say to the student even when an untoward outcome prevails. He is stern and upholds discipline but kind and caring with his students. Great instructor!
Academic Enrichment
ANOKA-HENNEPIN PUBLIC SCHOOL DIST.
ANDOVER ELEMENTARY
MN_01
3.5
Fencing
SOUTH WASHINGTON COUNTY SCHOOL DIST
DISTRICT PROGRAM CENTER
MN_01
5
My son had enjoyed this class a lot. He is excited to attend another session and learn more.
Fencing
MANKATO PUBLIC SCHOOL DISTRICT
KENNEDY ELEMENTARY - Mankato
MN_01
5
STEM
OWATONNA PUBLIC SCHOOL DISTRICT
WASHINGTON ELEMENTARY - Owatonna
MN_02
5
STEM with LEGO® Bricks
MANKATO PUBLIC SCHOOL DISTRICT
FRANKLIN ELEMENTARY - Mankato
MN_01
4
Alex thought this was a lego class but that's because I described it as Lego so he was disappointed that he would not be able to make a similar item at home. It was great for him to partake in this tho. Widen his horizons.
STEM with LEGO® Bricks
MANKATO PUBLIC SCHOOL DISTRICT
FRANKLIN ELEMENTARY - Mankato
MN_01
5
Fencing
SOUTH WASHINGTON COUNTY SCHOOL DIST
DISTRICT PROGRAM CENTER
MN_01
5
Kids loves him!!! We would love if he can teach right after school. He's an amazing instructor.
Fencing
No District MN
ROCHESTER MONTESSORI
MN_02
5
Wonderful leader and role model for the team. Taking about nutrition, planning, and preparation has really resonated.
Fencing
No District MN
ROCHESTER MONTESSORI
MN_02
5
We love Coach Wilkins! He's the best!
Fencing
EDEN PRAIRIE PUBLIC SCHOOL DISTRICT
CENTRAL MIDDLE SCHOOL - Eden Prairie
MN_01
5
Fencing
MANKATO PUBLIC SCHOOL DISTRICT
KENNEDY ELEMENTARY - Mankato
MN_01
4
Fencing
MANKATO PUBLIC SCHOOL DISTRICT
KENNEDY ELEMENTARY - Mankato
MN_01
4
Fencing
No District MN
ROCHESTER MONTESSORI
MN_02
5
Coach K is simply wonderful. He is 5 1/2 stars. He has a great combination of a positive attitude, warmth, and seriousness. He inspires our child to achieve in fencing and beyond. He is a positive role-model in our son's life. We would love to have more time with Coach Wilkins. His goal-setting is a great life lesson for our son and he (our son) takes it very seriously.
Chess
WESTONKA PUBLIC SCHOOL DISTRICT
HILLTOP PRIMARY SCHOOL - Westonka
MN_01
5
My daughter wants to know when the next session is!
Chess
WESTONKA PUBLIC SCHOOL DISTRICT
HILLTOP PRIMARY SCHOOL - Westonka
MN_01
3.5
My son is a bit more advanced in chess and found it a bit boring that it was focused on the learning of chess. Would be good to have a more advanced chess - maybe even elementary with middle school kids that are really into chess.
Fencing
No District MN
ROCHESTER MONTESSORI
MN_02
5
Absolutely no concerns. Coach Wilkins does a fantastic job abs the tournament was great.
Fencing
EDEN PRAIRIE PUBLIC SCHOOL DISTRICT
CENTRAL MIDDLE SCHOOL - Eden Prairie
MN_01
5
Ryan loved fencing and wants to learn more. He asked to sign up for two different classes in the next session.
Fencing
No District MN
ROCHESTER MONTESSORI
MN_02
5
Amazing coach and teacher for my child. Focused and honest.
Fencing
SOUTH WASHINGTON COUNTY SCHOOL DIST
DISTRICT PROGRAM CENTER
MN_01
5
Great coach. Keeps control yet fun and engaging. Thank you!
Fencing
SOUTH WASHINGTON COUNTY SCHOOL DIST
DISTRICT PROGRAM CENTER
MN_01
3.5
Son felt he didn't learn much this session. Also felt class took to long to get going. He was also really missing the games at the end of class that brought everyone together.
Chess
WESTONKA PUBLIC SCHOOL DISTRICT
HILLTOP PRIMARY SCHOOL - Westonka
MN_01
3.5
Chess
WESTONKA PUBLIC SCHOOL DISTRICT
HILLTOP PRIMARY SCHOOL - Westonka
MN_01
5
My son really enjoyed the class and gained skills he did not have before. He really enjoyed earning chess bucks- cute concept! He has asked about signing up for the spring session.
Fencing
SOUTH WASHINGTON COUNTY SCHOOL DIST
DISTRICT PROGRAM CENTER
MN_01
3
Good instructor for older kids. Could use someone else to assist with younger kids. Hard to teach a bunch of young kids with one person.
Chess
SOUTH WASHINGTON COUNTY SCHOOL DIST
RED ROCK - South Washington
MN_01
4
Our child over chess class and looked forward to it every week!
Fencing
No District MN
ROCHESTER MONTESSORI
MN_02
5
Coach Wilkins, is more than a "coach" or an "instructor". He is an excellent role model.
Fencing
MANKATO PUBLIC SCHOOL DISTRICT
KENNEDY ELEMENTARY - Mankato
MN_01
5
The instructor was kind and respectful, and clearly committed to safety and creating a positive learning environment.
Fencing
SOUTH WASHINGTON COUNTY SCHOOL DIST
DISTRICT PROGRAM CENTER
MN_01
4
He was very good with the kids, but was occasionally a bit slow to start the class on time.
Fencing
SOUTH WASHINGTON COUNTY SCHOOL DIST
DISTRICT PROGRAM CENTER
MN_01
4.5
Fencing
EDEN PRAIRIE PUBLIC SCHOOL DISTRICT
CENTRAL MIDDLE SCHOOL - Eden Prairie
MN_01
5
Had fun - he's a good teacher
Fencing
No District MN
ROCHESTER MONTESSORI
MN_02
5
It is one of the highlights of their week.They love it and Coach Kamau is fabulous
STEM with LEGO® Bricks
No District MN
PARNASSUS PREP
MN_01
4
Chess
SOUTH WASHINGTON COUNTY SCHOOL DIST
RED ROCK - South Washington
MN_01
3
My son said he liked the prior teacher (Spring 2018?) better.
Chess
SOUTH WASHINGTON COUNTY SCHOOL DIST
RED ROCK - South Washington
MN_01
4.5
Soren loved it!
STEM
BLOOMINGTON PUBLIC SCHOOL DISTRICT
RIDGEVIEW ELEMENTARY
MN_01
4
Falmata was great and my kids loved working with him and the class. There was one student who was disruptive (kept stealing my son's flash drive and touching him) and it sounded like the teacher did not notice... Maybe they need an aid to help with behavior? He seemed very busy and well-liked! Thank you!!
Fencing
Waukee Comm School District
Waukee South Middle School
IA_01
5
Ian had a great time!
Fencing
MANKATO PUBLIC SCHOOL DISTRICT
KENNEDY ELEMENTARY - Mankato
MN_01
5
Fencing
MANKATO PUBLIC SCHOOL DISTRICT
KENNEDY ELEMENTARY - Mankato
MN_01
5
The teacher was very supportive of the students and gave specific helpful feedback to each student. I was very impressed!
Fencing
SOUTH WASHINGTON COUNTY SCHOOL DIST
DISTRICT PROGRAM CENTER
MN_01
5
Fencing
ST. VRAIN VALLEY RE 1J
FLAGSTAFF CHARTER ACADEMY
CO_01
3
My daughter enjoyed the fencing class except today on the last day December 14 every single person got a metal or piece of paper and she got absolutely nothing because the last person she prints with was a younger whiny boy who she's complained about the entire class who refuses to really participate at all all he does is complain let Riley's going to poke him or hurt him 😳😒
Chess
NEW PRAGUE AREA SCHOOLS
EAGLE VIEW - New Prague
MN_01
5
Our boys love "chess club"' and Dawn has incredible patience. She's an amazing instructor.
Chess
WESTONKA PUBLIC SCHOOL DISTRICT
HILLTOP PRIMARY SCHOOL - Westonka
MN_01
5
This has been great for our boys, well run, they learn a lot and look forward to it every year! The chess dollars and prizes are awesome!
Chess
WESTONKA PUBLIC SCHOOL DISTRICT
HILLTOP PRIMARY SCHOOL - Westonka
MN_01
5
This has been great for our boys, well run, they learn a lot and look forward to it every year! The chess dollars and prizes are awesome!
Chess
NEW PRAGUE AREA SCHOOLS
EAGLE VIEW - New Prague
MN_01
5
Dawn is great with the kidsShe is patient and encouraging My son looks forward to each chess session
STEM with LEGO® Bricks
DELANO PUBLIC SCHOOL DISTRICT
DELANO ELEMENTARY
MN_01
4
Chess
SOUTH WASHINGTON COUNTY SCHOOL DIST
VALLEY CROSSING ELEMENTARY
MN_01
5
He was a great chess teacher! My son loved his time in the class.
Chess
NEW PRAGUE AREA SCHOOLS
EAGLE VIEW - New Prague
MN_01
4.5
He loved it, but he also was looking for a little more challenge.
Chess
NEW PRAGUE AREA SCHOOLS
EAGLE VIEW - New Prague
MN_01
5
My son really enjoyed this class. Thank you
Robotics
Southeast Polk Comm School District
Delaware Elementary School
IA_01
5
Loved it, do it again!
Fencing
Waukee Comm School District
Waukee South Middle School
IA_01
5
STEM with LEGO® Bricks
DELANO PUBLIC SCHOOL DISTRICT
DELANO ELEMENTARY
MN_01
4
Fencing
SOUTH WASHINGTON COUNTY SCHOOL DIST
DISTRICT PROGRAM CENTER
MN_01
5
We will take further classes.
Robotics
Southeast Polk Comm School District
Willowbrook Elementary School
IA_01
5
My son enjoyed the class and thought the instructor was very nice.
Fencing
ST. VRAIN VALLEY RE 1J
FLAGSTAFF CHARTER ACADEMY
CO_01
5
My child Zeke loved the class and learned a lot! Thanks for offering it at Flagstaff!
STEM with LEGO® Bricks
OWATONNA PUBLIC SCHOOL DISTRICT
MCKINLEY ELEMENTARY - Owatonna
MN_02
5
Fencing
ST. VRAIN VALLEY RE 1J
FLAGSTAFF CHARTER ACADEMY
CO_01
5
My son loved learning fencing, but didn't enjoy the majority of time spent waiting for his turn. An assistant would help with this and also ensure a safer environment.
STEM with LEGO® Bricks
Ankeny Comm School District
Westwood Elementary School
IA_01
5
Fencing
SOUTH WASHINGTON COUNTY SCHOOL DIST
DISTRICT PROGRAM CENTER
MN_01
5
Coach does an amazing job with the kids. This is my son's 3rd year and he loves it. It is an individual sport but these players are more supportive than any other team sport he has played on. It is just a great opportunity and I am so glad they offer it through Community Ed!
Chess
No District MN
PARNASSUS PREP
MN_01
5
Both my daughters love the class and learning from Mr Jerry each week - and it gives them something to play with each other at home, too! They can't wait until the next session starts!
Chess
No District MN
PARNASSUS PREP
MN_01
5
Isaac very much enjoyed chess, and I can tell he learned new things from the experience!
STEM with LEGO® Bricks
NEW PRAGUE AREA SCHOOLS
EAGLE VIEW - New Prague
MN_01
5
My son really enjoyed the class. Instructor /parents/and kids.co. Need to communicate at the end of the class to make sure kids are picked up or go where they need to. Kids sometimes just take off to kids co.
Chess
No District MN
PARNASSUS PREP
MN_01
4.5
The money they earn in each session and the trophies they can win is a good incentive for a good performance. Thanks for doing a good job!
Chess
No District MN
All Saints - Lakeville
MN_01
5
Our son enjoys working with him and learning new moves and strategies.
Chess
No District MN
All Saints - Lakeville
MN_01
5
Great mentor!
Chess
No District MN
All Saints - Lakeville
MN_01
5
Chess
No District MN
All Saints - Lakeville
MN_01
5
Chess
ST. LOUIS PARK PUBLIC SCHOOL DIST.
PARK SPANISH IMMERSION ELEMENTARY
MN_01
5
Chess
ST. LOUIS PARK PUBLIC SCHOOL DIST.
PARK SPANISH IMMERSION ELEMENTARY
MN_01
5
Fencing
ST. LOUIS PARK PUBLIC SCHOOL DIST.
CENTRAL COMMUNITY CENTER
MN_01
5
My daughter Jade, 11yo, really liked it. I liked how the instructor kept the class engaging and actually remembered students names.
Fencing
ST. LOUIS PARK PUBLIC SCHOOL DIST.
CENTRAL COMMUNITY CENTER
MN_01
3.5
Paddy was a great teacher for the kids. My son learned a lot. One comment I have is while on one hand coaching is really useful to kids, if they are true beginners a little coaching goes a long way and it can make them unmotivated if they are 'coached' beyond their capability. I noticed this at the tournament mostly- in class the coaching seemed appropriate.
Fencing
ST. LOUIS PARK PUBLIC SCHOOL DIST.
CENTRAL COMMUNITY CENTER
MN_01
5
Paddy does a great job making fencing fun to learn and encouraging the kids to do their best.
Chess
ST. LOUIS PARK PUBLIC SCHOOL DIST.
PARK SPANISH IMMERSION ELEMENTARY
MN_01
5
Very good instructor and knowledgable/passionate. Consider sending emails/texts home to remind on days we have and do not have class as schedule is a bit wonky.
Chess
ST. LOUIS PARK PUBLIC SCHOOL DIST.
PARK SPANISH IMMERSION ELEMENTARY
MN_01
5
Very good instructor and knowledgable/passionate. Consider sending emails/texts home to remind on days we have and do not have class as schedule is a bit wonky.
Fencing
ST. LOUIS PARK PUBLIC SCHOOL DIST.
CENTRAL COMMUNITY CENTER
MN_01
5
This was my teenage son's first experience with fencing. Although he was one of the oldest, and the other students had much more experience, he enjoyed it a great deal and will be back for winter session. Thank you to the instructors who made it a great experience.
Chess
ST. LOUIS PARK PUBLIC SCHOOL DIST.
PARK SPANISH IMMERSION ELEMENTARY
MN_01
4
Chess
ST. LOUIS PARK PUBLIC SCHOOL DIST.
PARK SPANISH IMMERSION ELEMENTARY
MN_01
4
Fencing
ST. LOUIS PARK PUBLIC SCHOOL DIST.
CENTRAL COMMUNITY CENTER
MN_01
5
Fencing
ST. LOUIS PARK PUBLIC SCHOOL DIST.
CENTRAL COMMUNITY CENTER
MN_01
4
Chess
ST. LOUIS PARK PUBLIC SCHOOL DIST.
PARK SPANISH IMMERSION ELEMENTARY
MN_01
4.5
Chess
ST. LOUIS PARK PUBLIC SCHOOL DIST.
PARK SPANISH IMMERSION ELEMENTARY
MN_01
5
Fencing
ST. LOUIS PARK PUBLIC SCHOOL DIST.
CENTRAL COMMUNITY CENTER
MN_01
5
Took the time to get to know Milo. Connected with the group well.
Sports
Johnston Comm School District
Horizon Elementary
IA_01
5
Fencing
ST. LOUIS PARK PUBLIC SCHOOL DIST.
CENTRAL COMMUNITY CENTER
MN_01
5
Paddy is a great coach. The class this term was big, and we felt that it might be a good thing to have 2 instructors for large b=numbers like that. so they each would have more time to concentrate on students of different levels, some being beginners and some more advanced. Also, it would be good to help the younger kids select appropriate sized gear.
Fencing
ST. LOUIS PARK PUBLIC SCHOOL DIST.
CENTRAL COMMUNITY CENTER
MN_01
5
We appreciate that Paddy spent extra time with our daughter to help her develop as a fencer. Through Paddy's attention she has become more skilled and confident as a fencer. Thanks Paddy!
TOURNAMENTS: Fencing
LAKEVILLE PUBLIC SCHOOL DISTRICT
LAKEVILLE SOUTH HIGH
MN_01
4
We really enjoyed the tournament and the organisation. Two suggestions: Set up the night before if possible to avoid starting late and help train and provide knowledgeable referees...We had Paddy who did a great job refereeing but I also heard feedback from others that the refereeing was not a solid. Not sure what you can do as far as a solution. Perhaps provide ongoing referee training?
Chess
Waukee Comm School District
Waukee Elementary School
IA_01
5
Liam really enjoyed the class this fall. Thank you
Chess
Waukee Comm School District
Waukee Elementary School
IA_01
5
Chess
SOUTH WASHINGTON COUNTY SCHOOL DIST
NUEVAS FRONTERAS ELEMENTARY
MN_01
5
Chess
Waukee Comm School District
Shuler Elementary
IA_01
4
My son thoroughly enjoyed this class. Great combination of worksheets, tablet application, and classroom instruction and play. Instructor was very patient with the class and did a great job of redirecting and focusing the kids. My son is excited about continuing in the new year.
Chess
Waukee Comm School District
Brookview Elementary - Waukee
IA_01
5
Chess
No District MN
PARNASSUS PREP
MN_01
5
My son love chess class.
Chess
ROCHESTER PUBLIC SCHOOL DISTRICT
SUNSET TERRACE ELEMENTARY
MN_02
4
The only piece of feedback from my son was that the beginning of the class was a bit boring as he already knew the pieces, and the class had to catch up others on how each piece moves.
STEM with LEGO® Bricks
Southeast Polk Comm School District
Mitchellville Elementary School
IA_01
5
Chess
ST. LOUIS PARK PUBLIC SCHOOL DIST.
PARK SPANISH IMMERSION ELEMENTARY
MN_01
3
Kids did not have this coach but couldn't not rate him
Chess
ST. LOUIS PARK PUBLIC SCHOOL DIST.
PARK SPANISH IMMERSION ELEMENTARY
MN_01
5
Kids enjoyed Mark very much
Chess
SOUTH WASHINGTON COUNTY SCHOOL DIST