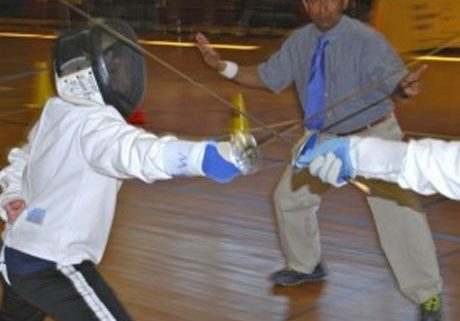 For 1st-12th Grades
50% workout; 50% clinic. 100% awesome! Co hosted by Hall of Fame Coach Ro Sobalvarro, and former state champions, Coach Paddy Murphy and Coach Jacob Mickelson, this hybrid online class will get fencers warmed-up with plyometrics and other exercises, then move into fencing footwork, some blade work, and then fencing bout analysis.
Participants will receive a link before the meeting to share their webcam (optional) so we can observe their technique. Participants should have a room approximately 10ft x 10ft, free of clutter and with room to move. They should also be dressed for movement.
We may ask a parent or a sibling to help with some basic exercises and drills.