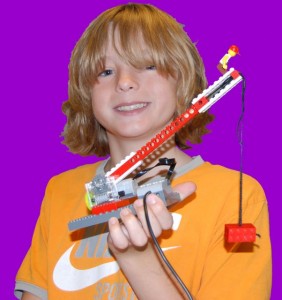 Create a marshmallow catapult, a cute doggie, a cool car and use them to compete in different Brick Builder LEGO® bricks challenges. Each week we will have different challenges for participants. Participants will receive the rules at the start of each class. Parents will receive a link to a GoTo Meeting meeting in order to allow participants to share their webcam.
Registration includes entry into four dates of challenges: May 8, 15, 22, 29.
NOTE: Parents may be asked to help for a short time with measuring, implementing rules, holding the camera, or needs to promote a fair environment.
Participants need:
• LEGO bricks to build with.
• A measuring tape or something to measure their bridge.
• A computer with a web camera so we can see them building, as well as speakers and a microphone.
• Signing up here secures your spot. Parents will receive an 45 minutes prior to the event to log on to the proper channel using GoTo Meeting.
Are you up for the challenge?
FAQ:
1) Can parents help? We recommend the participants make this their own experience. However, parents may be asked to help with measuring, moving the camera, etc.
2) What age levels? We suggest ages K-5. We may adjust for future events.
3) Can I have a partner? Yes, if participants want to collaborate with a sibling, that is completely acceptable. No additional registration required.