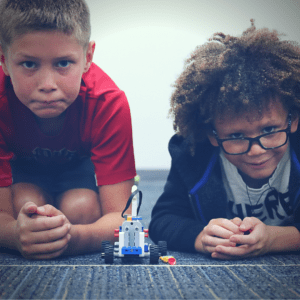 {YEL!} Brick Builders Olympic Decathlon
Results
Grades K-1
| First Name | Last Name | Grade | School | Commander Toss | Mad Top | Farthest Car | Army Man Bowling | Hill Climb | Tallest Tower | Dog | Land Yacht | LEGO Scoop | Wicked Ride | TOTAL POINTS |
| --- | --- | --- | --- | --- | --- | --- | --- | --- | --- | --- | --- | --- | --- | --- |
| Kip | Andrews | 0k | Clear Springs | 44 | 12 | 92 | 70 | 60 | 100 | 90 | 100 | 100 | 20 | 688 |
| Ambrose | Penn | 0k | Owatonna Washington | 46 | 6 | 84 | 70 | 20 | 100 | 87 | 50 | | | 463 |
| Matthew | Wendorff | 1 | Clear Springs | | 4 | 66 | 28 | 64 | | 35 | 70 | 100 | | 367 |
| Harvey | Mariash | 0k | Clear springs | | | 64 | 36 | 56 | 100 | | 100 | | | 356 |
| Arham | Shah | 0k | Parnassus Preparatory School | | 6 | 64 | 45 | 56 | 80 | | | 45 | | 296 |
| Frederick | Scherschligt | 1 | Scenic Heights | | 12 | | 30 | 48 | | | 30 | | | 120 |
| Cooper | Broberg | 0k | Scenic Heights Elementary School | | | | | | | | | | | |
| Simon | Hofer | 1 | Annunciation Catholic School | | | | | | | | | | | |
Grades 2-3
| First Name | Last Name | Grade | School | Commander Toss | Mad Top | Farthest Car | Army Man Bowling | Hill Climb | Tallest Tower | Dog | Land Yacht | LEGO Scoop | Wicked Ride | TOTAL POINTS |
| --- | --- | --- | --- | --- | --- | --- | --- | --- | --- | --- | --- | --- | --- | --- |
| Byron | Jarboe | 3 | All Saints | 50 | 6 | 88 | 88 | 76 | 100 | 100 | 90 | 75 | | 673 |
| Corinne | Bintner | 3 | Glacier Hills Elementary School | 60 | 2 | 72 | 78 | 64 | 60 | 90 | 100 | 100 | | 626 |
| ELLA | BEYERSDORF | 3 | Glacier Hills Elementary | | 6 | 84 | 74 | 76 | 80 | 91 | 80 | 100 | | 591 |
| Aaron | Shao | 3 | Meadow Ridge Elementary School | | 4 | 88 | 78 | 52 | 100 | 90 | 100 | 65 | | 577 |
| Sam | Wu | 3 | Scenic Heights | | | 84 | 84 | 68 | 100 | | 100 | | 70 | 506 |
| Lydia | DeGrood | 3 | Scenic Heights Elementary | | 12 | 80 | 78 | 40 | 100 | 80 | 100 | | | 490 |
| Elliott | Broberg | 2 | Scenic Heights Elementary School | | | 84 | 76 | 36 | 80 | 80 | 90 | | | 446 |
| Charlotte | Gunhus | 2 | East Union | | 8 | 80 | 46 | 80 | 50 | 90 | 70 | | | 424 |
| Akhilan | Natarajan | 2 | clear springs | | | 72 | 86 | | 50 | 90 | 100 | | | 398 |
| Aryan | Kumar | 2 | Kimberly Lane Elementary | | 4 | 60 | 56 | 56 | 60 | | 90 | 55 | | 381 |
| Michael | Berezhanskiy | 2 | Excelsior | 62 | 8 | 84 | 18 | 72 | | 90 | | | | 334 |
| Luke | Hauser | 2 | Clear springs | | 6 | 72 | 76 | 52 | 80 | | 40 | | | 326 |
| August | Penn | 2 | Owatonna Washington | | | | | 100 | 100 | 90 | | | | 290 |
| Finn | Johnson | 2 | Excelsior | | 10 | 84 | 22 | 60 | | 90 | | | | 266 |
| Everest | Anderson | 2 | Groveland Park | | | 52 | | | 100 | | | | 60 | 212 |
| Shaurya | Rath | 2 | Scenic Heights Elementary | | 6 | 52 | 24 | 64 | | | | | | 146 |
| Blake | Sarcia | 3 | Minnewashta | | | | | | | | | | | |
Grades 4-5
| First Name | Last Name | Grade | School | Commander Toss | Mad Top | Farthest Car | Army Man Bowling | Hill Climb | Tallest Tower | Dog | Land Yacht | LEGO Scoop | Wicked Ride | TOTAL POINTS |
| --- | --- | --- | --- | --- | --- | --- | --- | --- | --- | --- | --- | --- | --- | --- |
| Gavino | Limon | 4 | Jie Ming Mandarin Immersion Academy | 34 | 8 | 100 | 86 | 80 | 100 | 100 | 100 | 90 | 100 | 798 |
| Roman | Bintner | 5 | Glacier Hills Elementary School | 38 | 20 | 100 | 72 | 72 | 100 | 75 | 100 | 85 | 60 | 722 |
| Arjun | Venkatakrishnan | 4 | Eagle Ridge Academy | 46 | 8 | 100 | 90 | 76 | 100 | 80 | 100 | 95 | | 695 |
| Lucas | Wrangle | 4 | Groveland | 20 | 4 | 100 | 84 | 52 | 100 | 80 | 100 | 85 | 60 | 685 |
| Cole | Frick | 4 | Groveland Elementary | | 2 | 100 | 84 | 76 | 100 | 90 | 50 | 65 | 100 | 667 |
| Asher | Penn | 4 | Owatonna Washington | 48 | 8 | 80 | 72 | 64 | 100 | 90 | 100 | | 100 | 662 |
| Cooper | Gunhus | 5 | Pioneer Ridge | 52 | 8 | 88 | 64 | 92 | 50 | 100 | 100 | 50 | | 604 |
| EVAN | BEYERSDORF | 5 | Glacier Hills Elementary | | | 96 | 66 | | 100 | | | | 80 | 342 |
For grades K-5th
Test your LEGO® skill, grit, determination and ingenuity against LEGO® masterminds from throughout the metro area. How it works? Students choose between 5-8 challenges of 10 possible. Challenges vary in complexity and in possible points. The more difficult the challenge, the more points that are possible. Challenges include: marshmallow toss, fastest car, tallest tower, scariest ride and more.
Medals & Trophies: Students compete within their age category. K-1 grade together, 2-3 grades together, 4-5 grades together. Trophies are given out to 1st – 3rd place in each grade level category. Medals are given out based on your performance. Every Olympian will receive either a trophy or a medal by the end of the day.
There will be a team trophy for the school with the most points at the end of the day.
Students may compete as individuals, but will share LEGO® materials with another participant. All LEGO® materials are provided. No extra building materials are allowed (mini-figs are okay).
Food and snacks are provided and are included in the fee. We will be serving pizza and snacks and provide beverages for all paid participants.
LEGO® is a trademark of the LEGO Group of companies which does not sponsor, authorize or endorse this site or program.